33 Unique Wedding Ideas That'll WOW Your Guests
Publication date:

30/09/2022

Updated:

07/04/2023
Getting ready for your special day you probably want to make it memorable. What are the best and most unique wedding ideas to spice up your day and amaze your guests? We've prepared and gathered unique wedding ideas that might become the most memorable features of your wedding day!
Unique Wedding Ceremony Ideas
Plant a Tree Together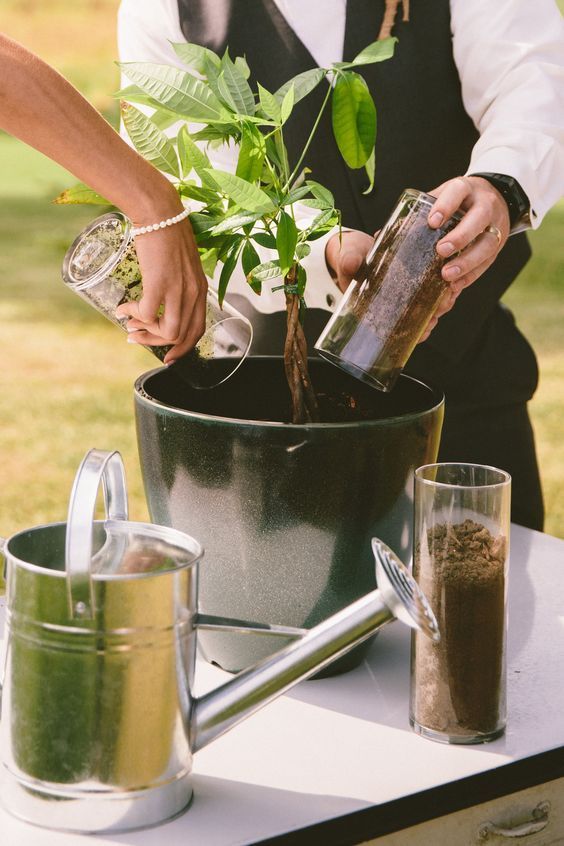 This part of a wedding ceremony is believed to be quite symbolic and spectacular. You might choose a beautiful pot and a plant. Enjoy the process and try to relax. You take turns adding water and soil and perceive it as your first task to do being married. This option is preferable as an outdoor wedding idea. After your wedding, you'll take the plant home as a reminder of your special day.
Warming the Rings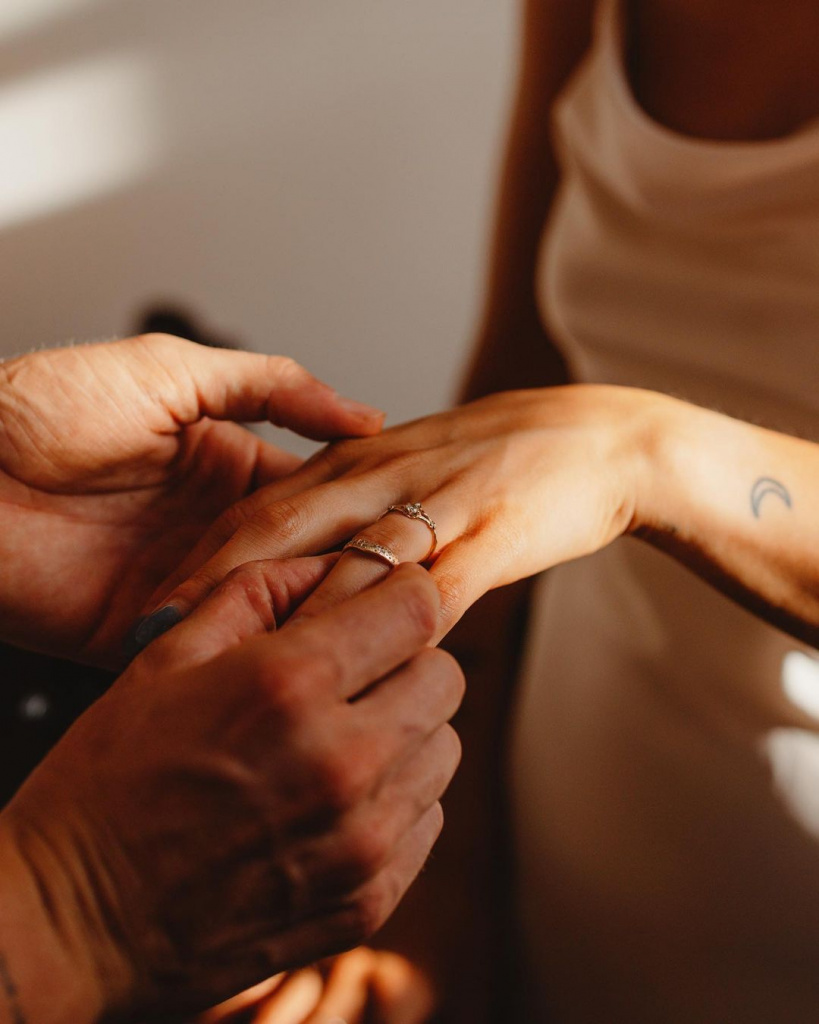 Holding the ring by each of the guests seems to be intimate and special. It makes all of them feel important and involved in the ceremony. They hold the rings and pass them on to the next person at the wedding. It brings positive energy and might be used both for smaller and bigger weddings.
Organize a Sand Ceremony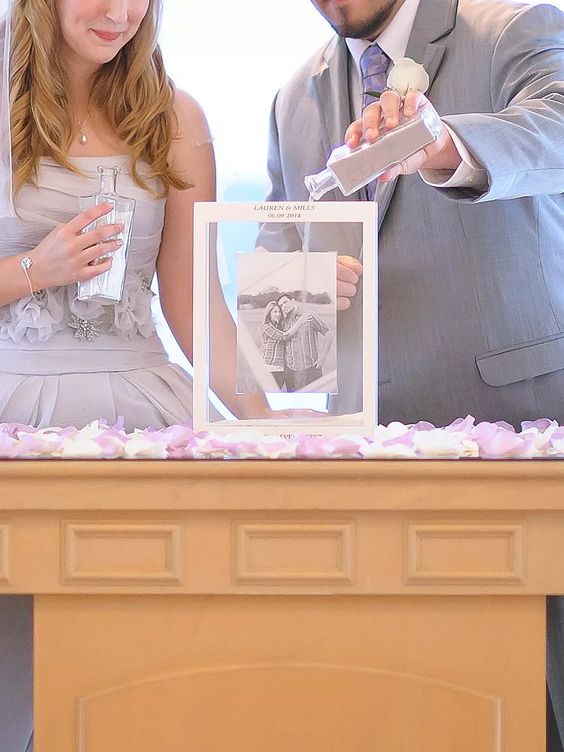 Such a unique wedding unity ceremony is quite fast though impressive! You might take stylish(possibly personally labeled) jars and colorful kinds of sand.
Create a Cocktail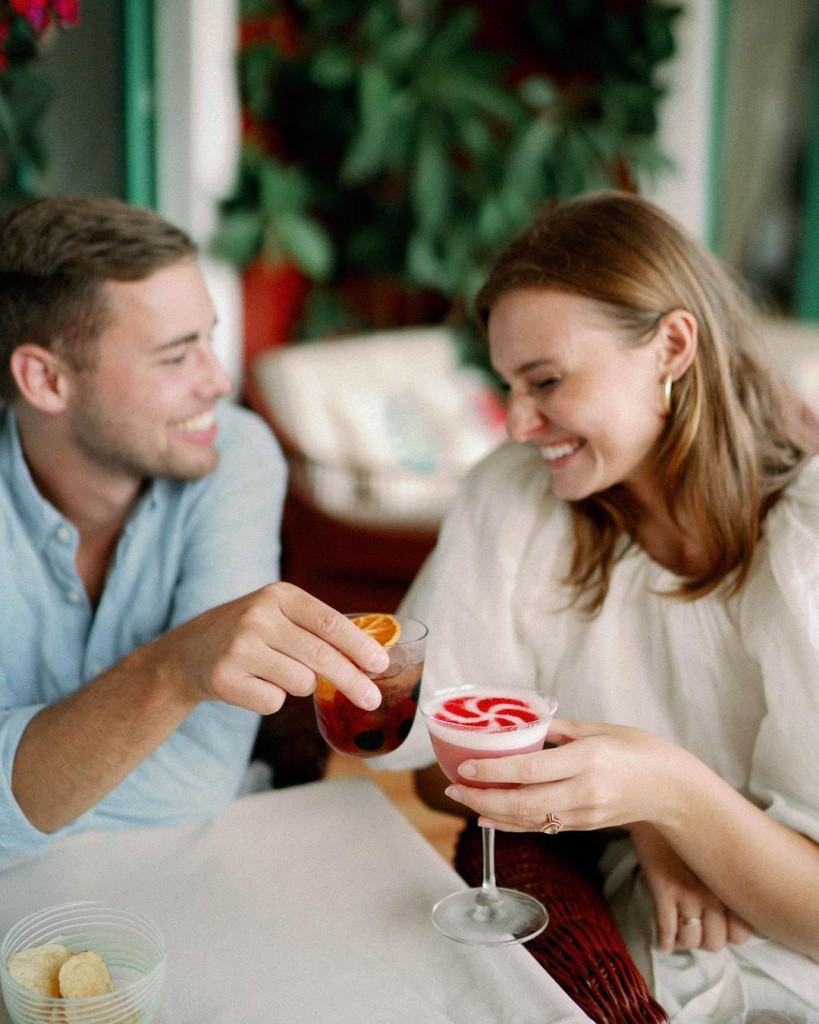 A modern way to start your party - tasty, fun, and easy. Take your favorite ingredients and create but keep it simple.
Arrive On a Horse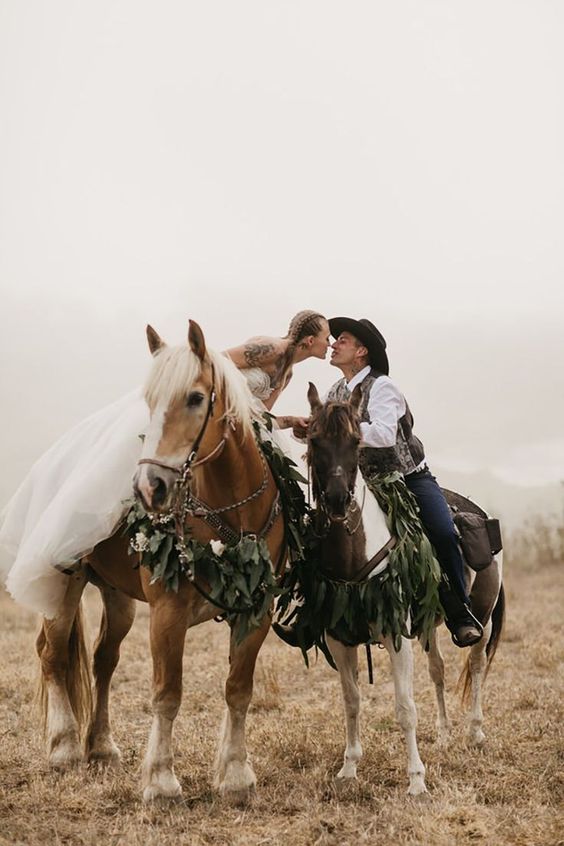 If you're animal lovers and fans of fairy tales and stories, give it a try! You or your groom might appear in such an unusual way and impress your guests. The process may seem to be easier at first than it is indeed. The rehearsal is usually needed along with a well-behaved and trained horse!
Write Your Own Vows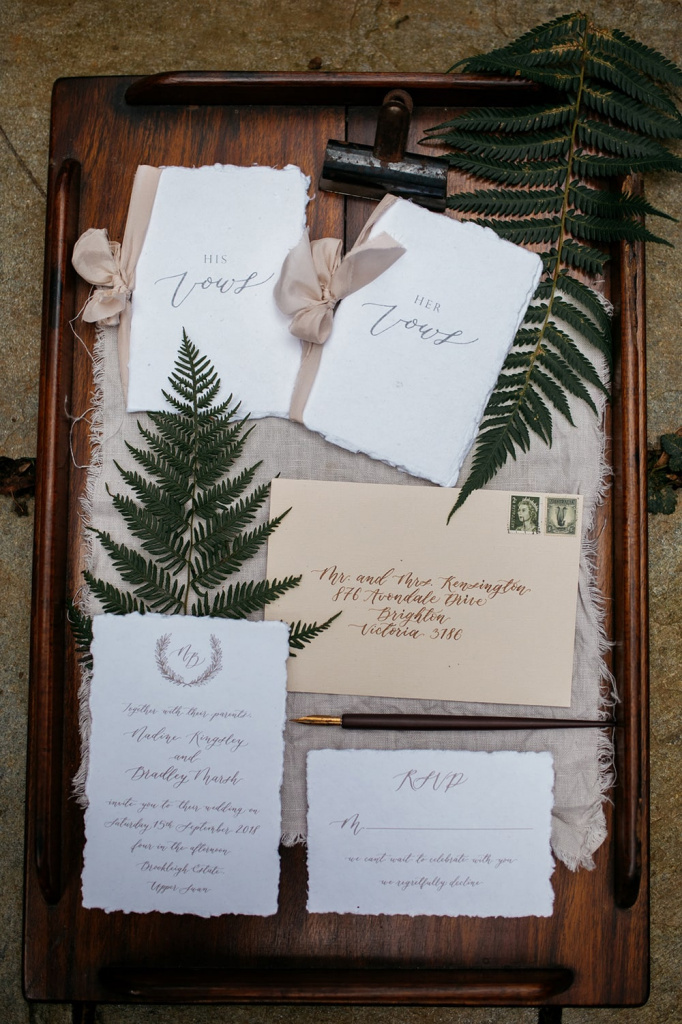 Your own vows are personal, in fact, unique and memorable not only for you but for your guests as well. Candid words will evoke sincere feelings that will be captured and bring back your precious moments.
Include Kids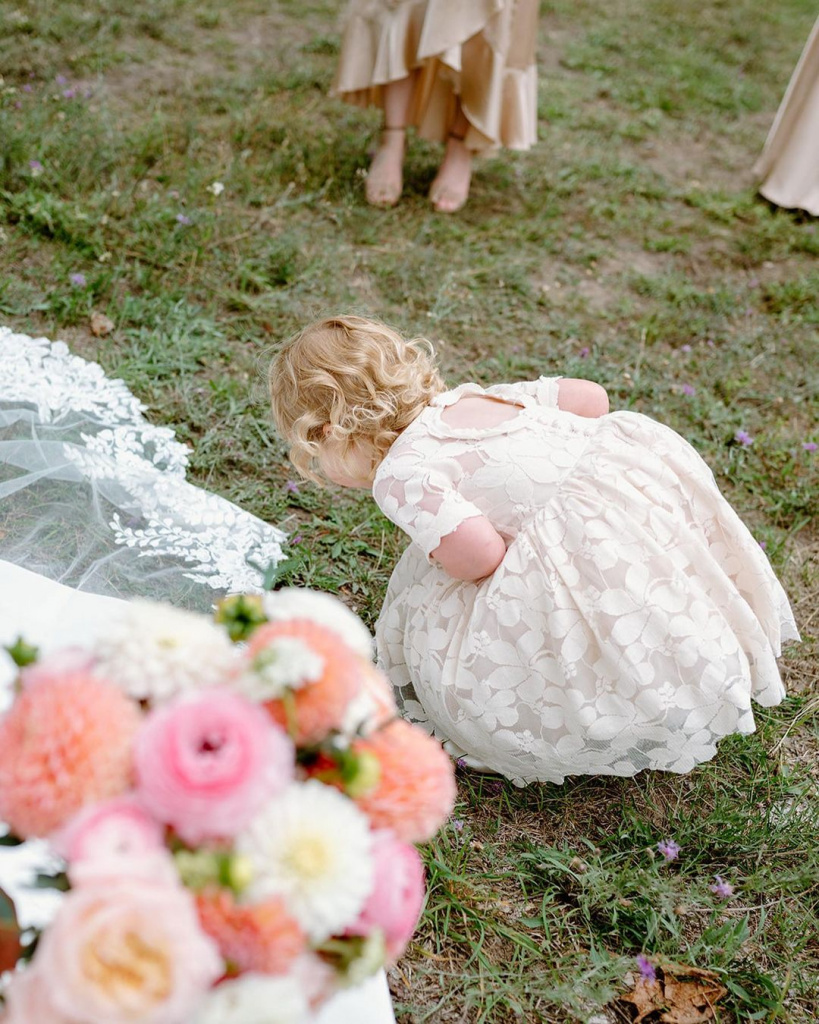 What can be cuter? Children being dressed according to your wedding theme and colors may fetch the rings or shower you with flower petals. 
Include Your Pets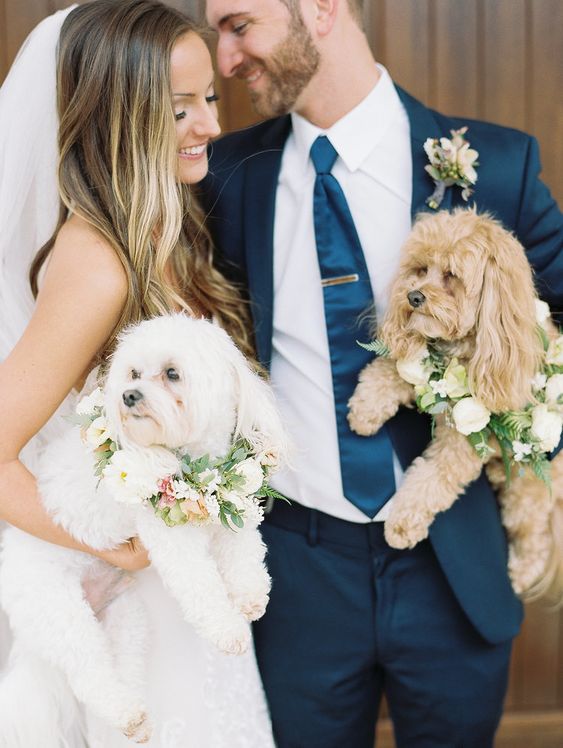 If you have any - involve them as well. You'll probably need to prepare their 'looks' and accessories beforehand but it is worth it. It's a sort of personal touch to your wedding, it shows your care and love for your little friends.
Time Capsule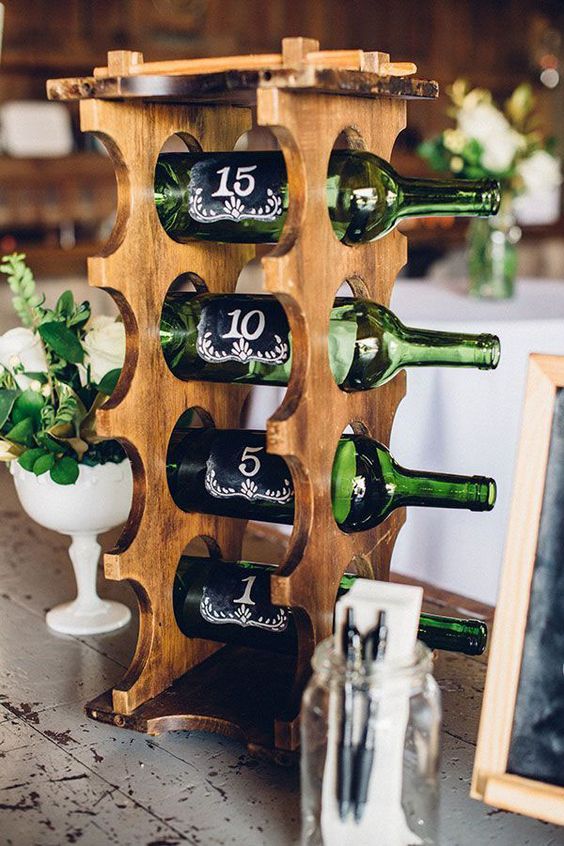 There are many options to choose from but the anniversary box is one of the cutest. For instance, pick a personalized engraved wine box that you'll open exactly 5 or 10 years later. Additionally, you may put your handwritten love letters there.
Tie the Knot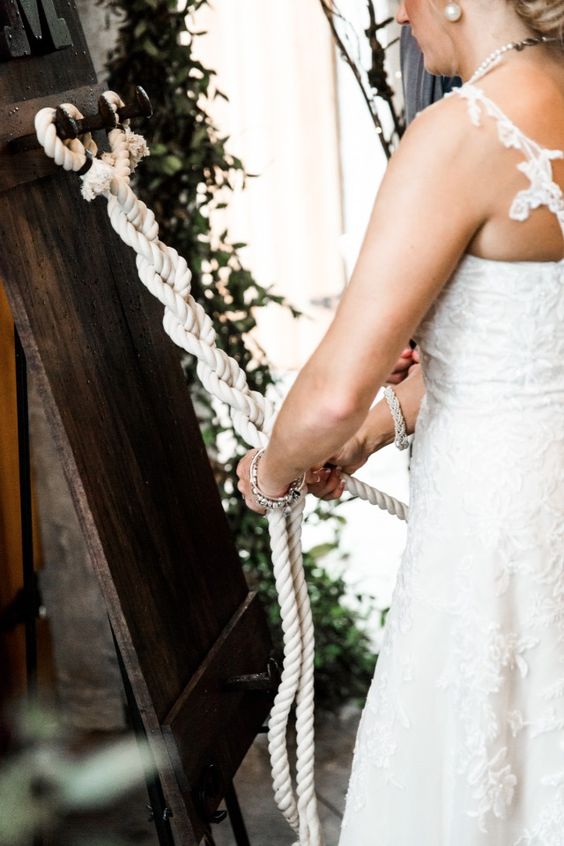 It's time to use this idiom not only figuratively. Joining the ropes is a symbolic part. The knot you tie and show to the guests may be a perfect conclusion to the wedding ceremony.
Alternative Seating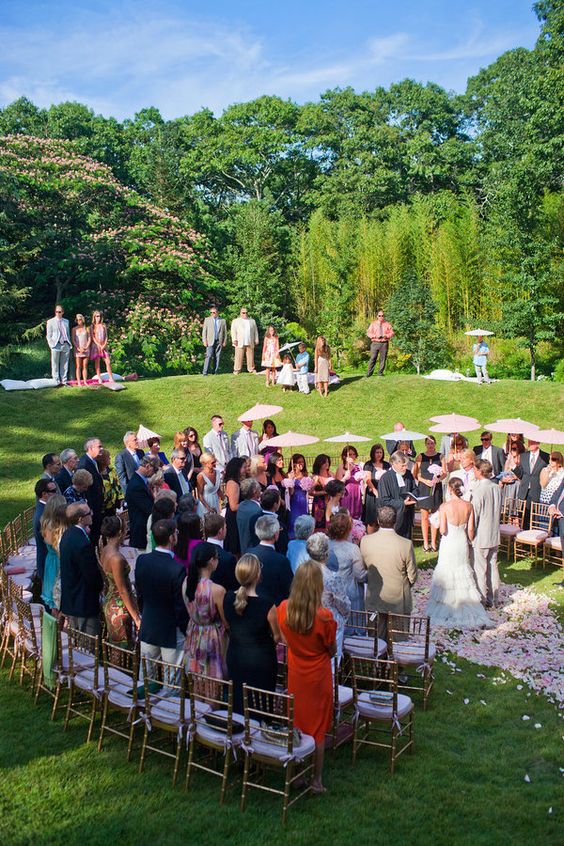 One of the most unusual wedding ceremony ideas is to have your guests sit in a different way. Forget about classic rows, have them in a circle, spiral, or other geometrical shapes to make it more interesting. The option is more common for small weddings. This is the way you can create a more intimate and special atmosphere so everyone will feel closer to you as a couple.
Unique Wedding Location Ideas
Beach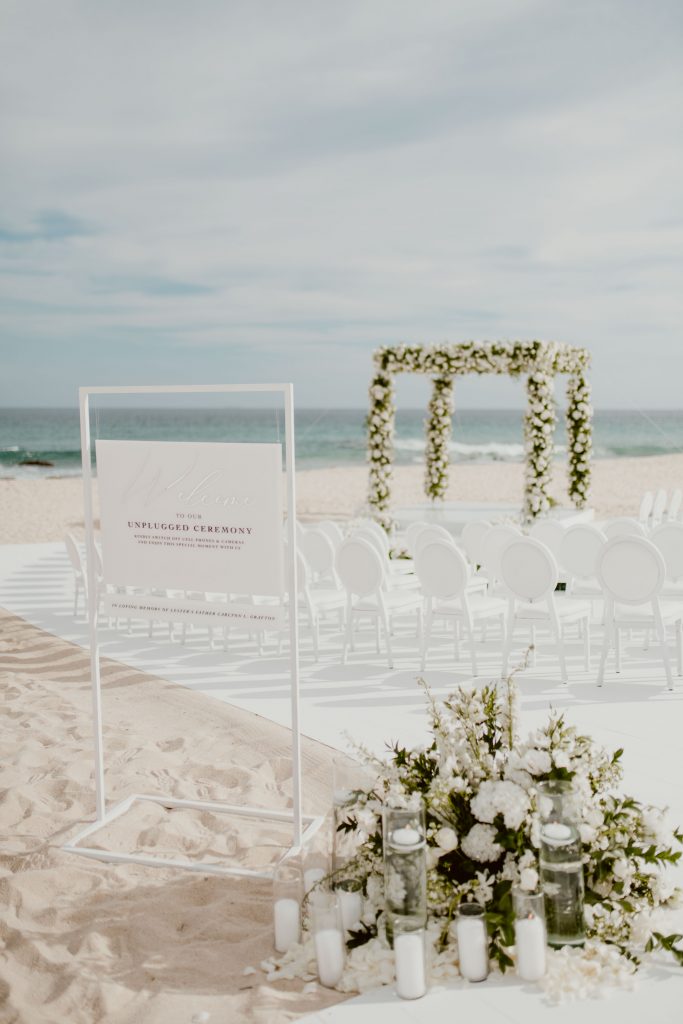 Water, sand, and wind presuppose much fun and active partying along with the simplest decor and outfits. Although such a wedding isn't classic as some brides may expect it to be, it is still dreamy for many future husbands and wives.
Museum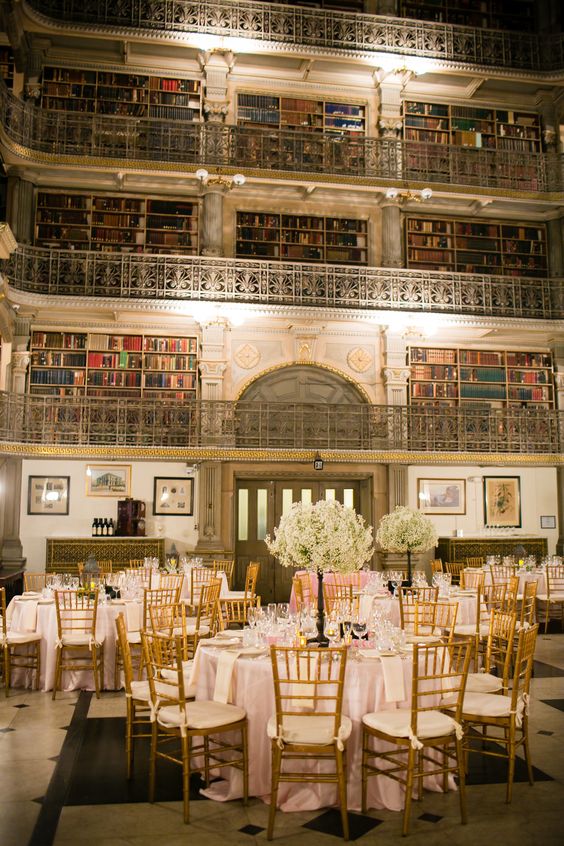 If you're indoors, it'll make you feel safer than at the outdoor wedding, as there's always a possibility of bad weather. At the same time your guests might enjoy the masterpieces of the museum and the atmosphere there is unique as well.
Conservatory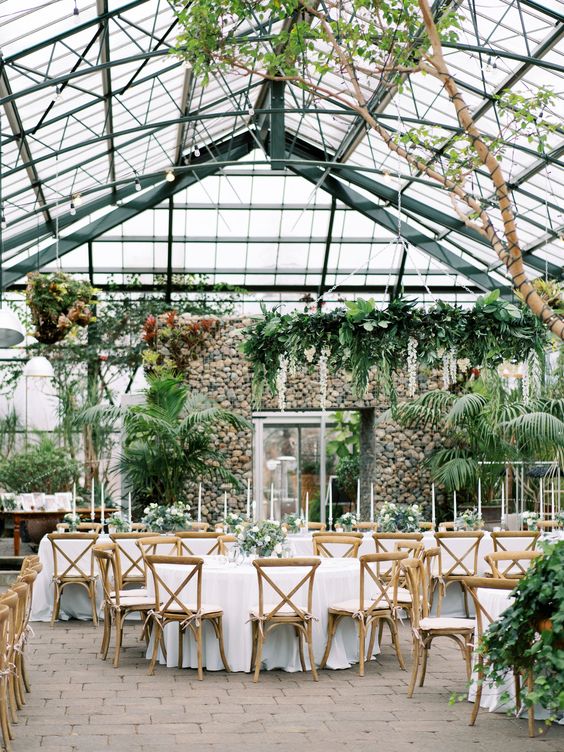 Want to awe your guests with a huge amount of flowers and greenery at the wedding but that's way out of your budget? A conservatory as a wedding location is just the right option! You'll be surrounded by blooming plants, fountains, and beautifully paved paths. Additionally, you simultaneously save the plants and don't have to pay the florist!
Barn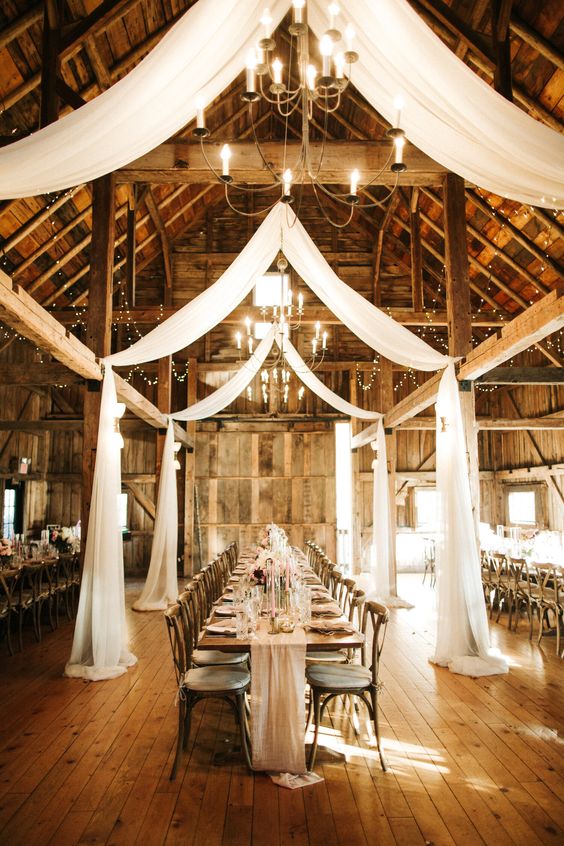 Barn weddings are one of the most popular and stylish options in recent years. There are various options on how to redesign such places and adjust them to any style you wish for. Wooden vibes could be combined with white color in a stunning way. You may find a gorgeous crossing of modern style and authentic mood with the help of appropriate decorations.
Fun Unique Wedding Ideas
Cake Toppers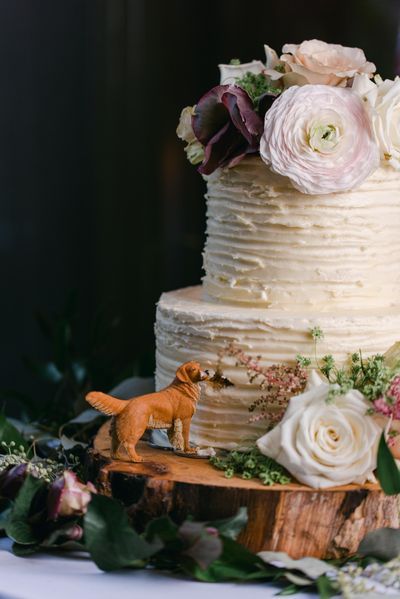 You've probably seen the most classic and traditional toppers but you can make this inevitable element of your wedding cake unique as well. Be bold enough to try something new and fresh. In fact, there might be everything you want to see: some light bulbs or pink flamingos. Each thing showing that you think out of the box must be memorable and amazing for your guests.
Napkins With Fun Facts About Your Couple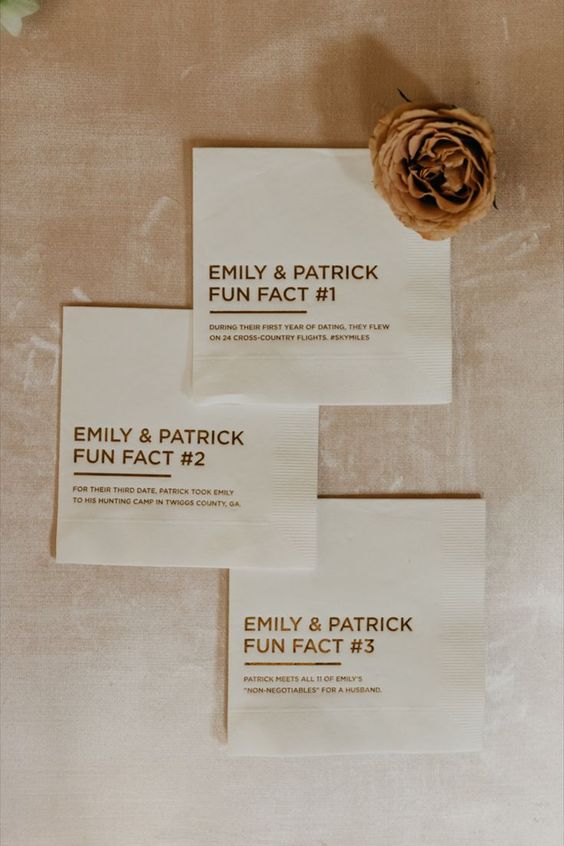 The idea that is entertaining and even useful as the facts might be new and unique for some of your guests so it'll build a better rapport between you and them or even may break the ice between the guests who don't know each other well and therefore don't have what to discuss. Well, now they do!
Photo Booth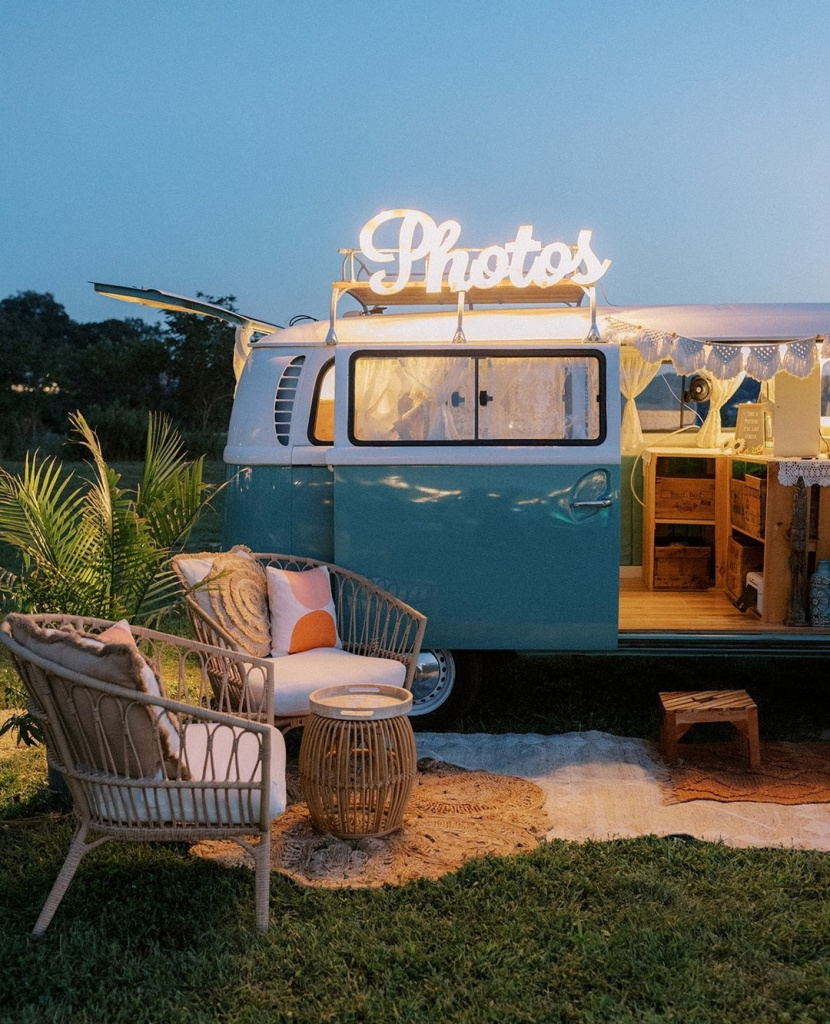 A photo booth is always great fun and it's a must-have for every modern wedding! Making funny snaps with tricky props is about catching a moment how it is - with true and candid emotions, laughter and tears.
Message on the Shoe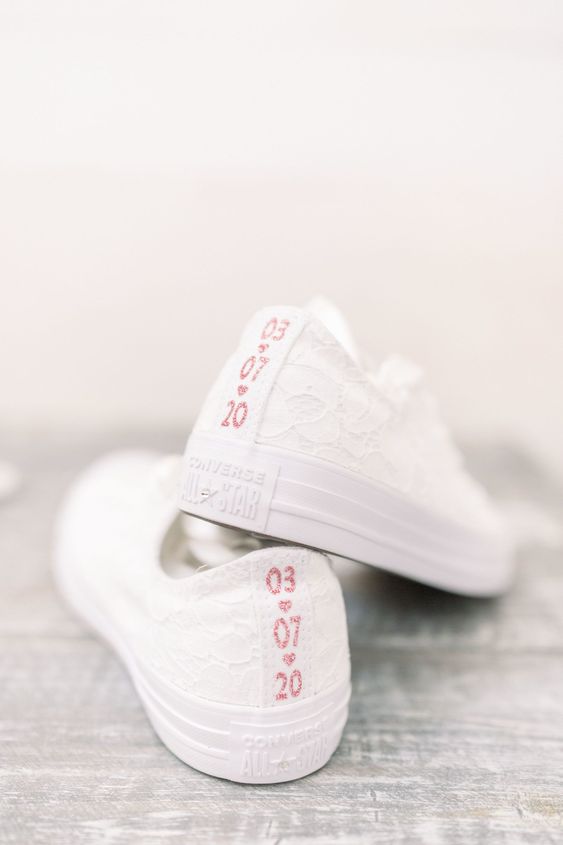 Fun for photographs and at the same time it's something intimate as not everyone can see the message! What should be written? Well, that's absolutely up to you! There you may add some sweet words to your soulmate or any jokes to transmit the joy of the day.
Unique Wedding Ideas for Reception
Add Some Colors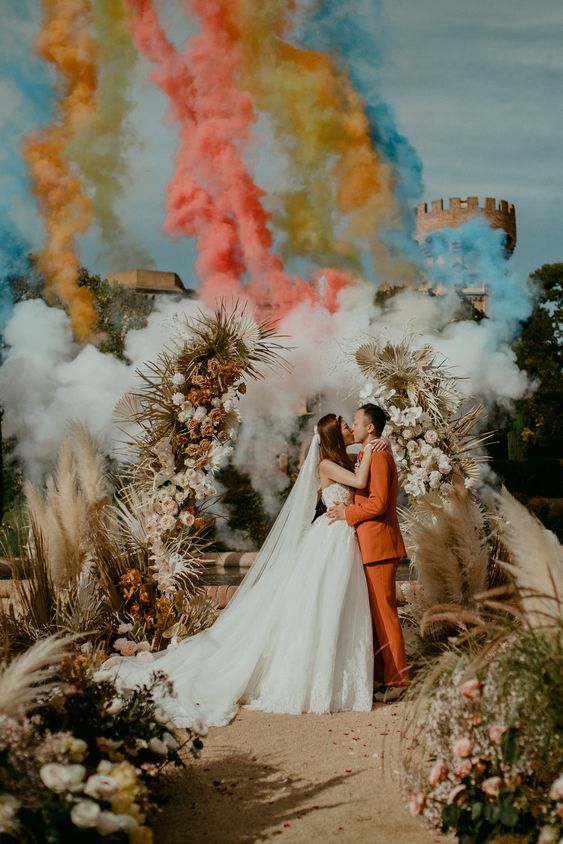 Use some colorful smoke bombs to make it brighter! Anyway, ask whether it's permitted in the venue and if yes, give it a try to amaze your guests just at the beginning of the wedding day!
A Candle Path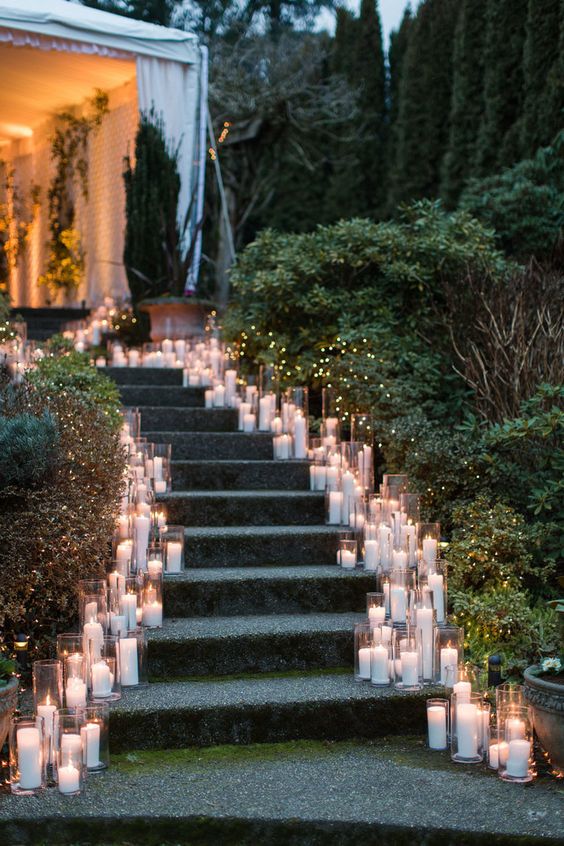 Might seem simple, but it does work as one of the most impressive wedding reception elements ever! Romantic, special, elegant, and minimalistic - what else do you need to welcome your guests at a modern wedding?
Use a Door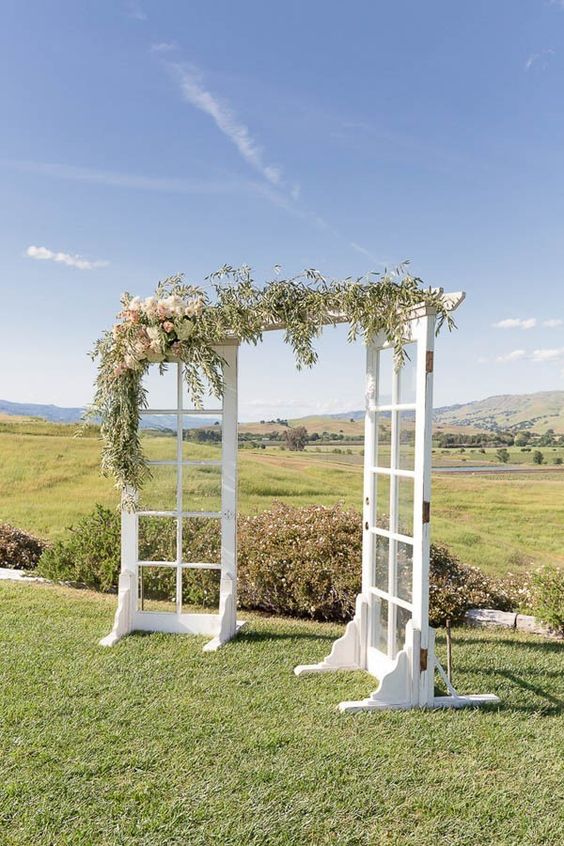 A beautiful way for your guests to enter! Make them feel like coming into a fairy tale, just a different world created by you, especially for them on this unique day!
Make a Speech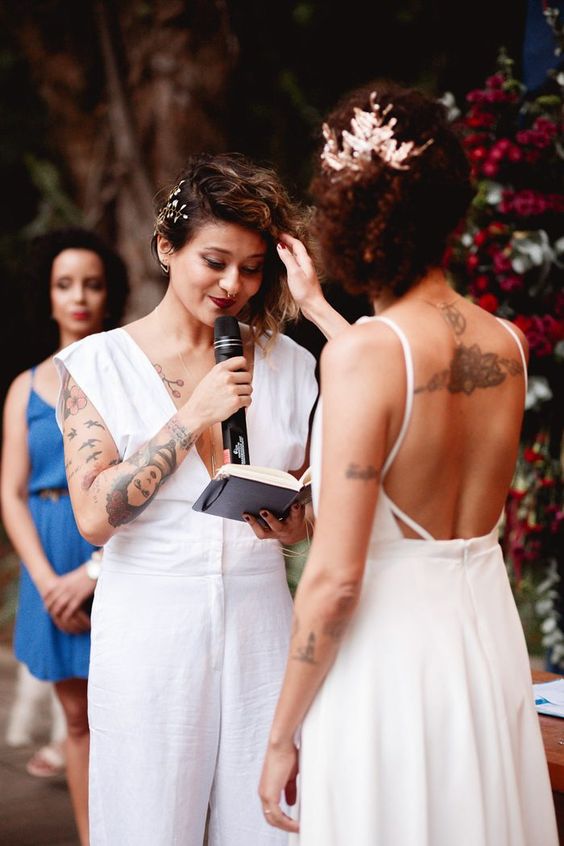 Why don't you start with it? It shouldn't be too long or sophisticated. Just share your thoughts and feelings. Your guests must be pleased with some warm words that you're happy to have there and then. That's also a kind of personal touch and attention towards them, so it'll create a perfect atmosphere.
Live Music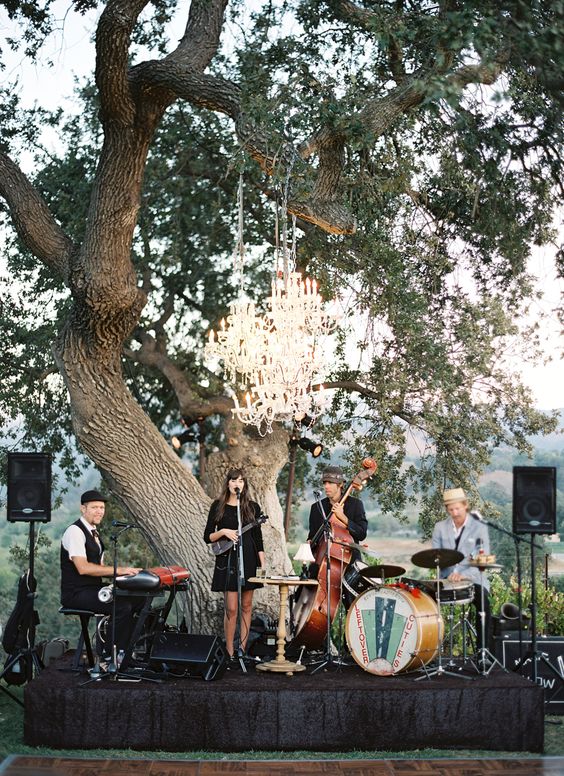 Along with DJ later at the party, live music will bring something more sentimental and special. Classic violin or guitar melodies provide a unique romantic vibe of euphoria and exaltation.
Unique Reception Meal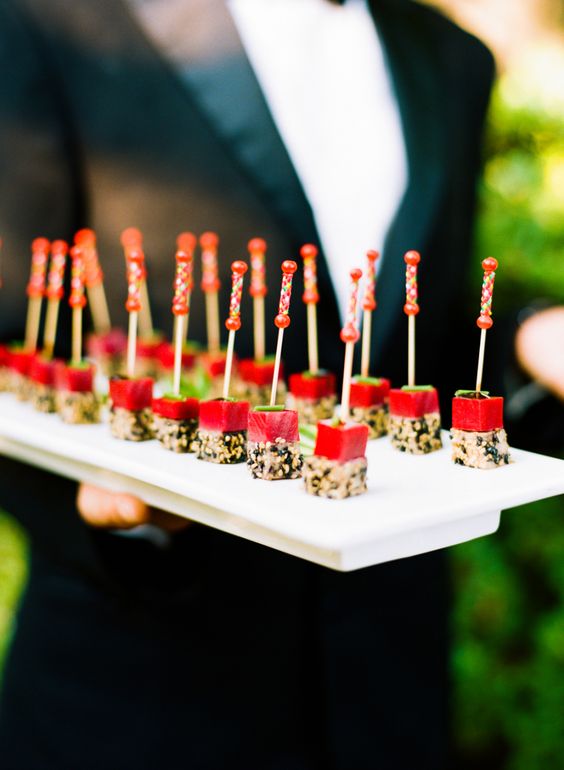 Remember, first impressions are the most important and memorable, so start with an unusual dish and make it meaningful. It should be a unique wedding food idea such as your favorite meal and snacks, something you ate on the first date or when you got engaged.
Prepare Special Gifts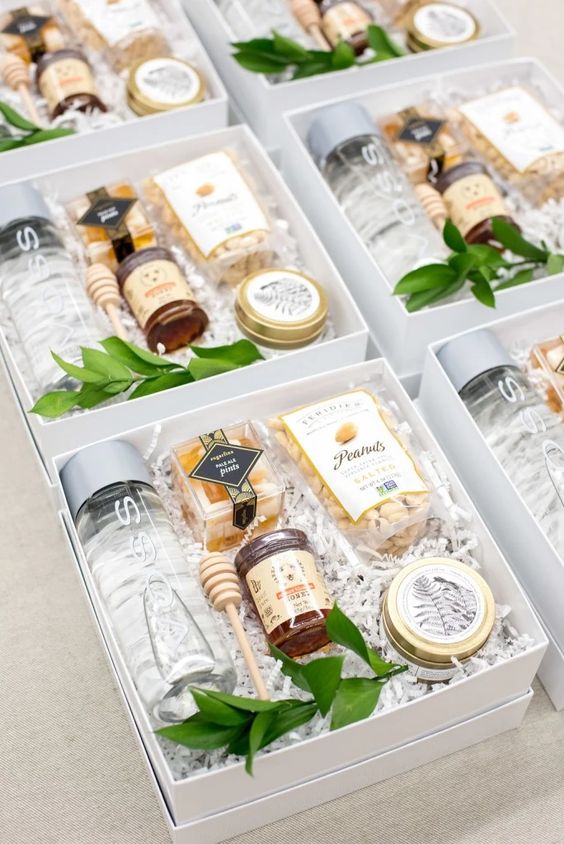 Try to make the presents thoughtful even if they're really small. Choose the ones according to your style, mood, and story of your couple. Engrave or attach your names and wedding date.
Unique Wedding Bouquet Ideas
Sunflowers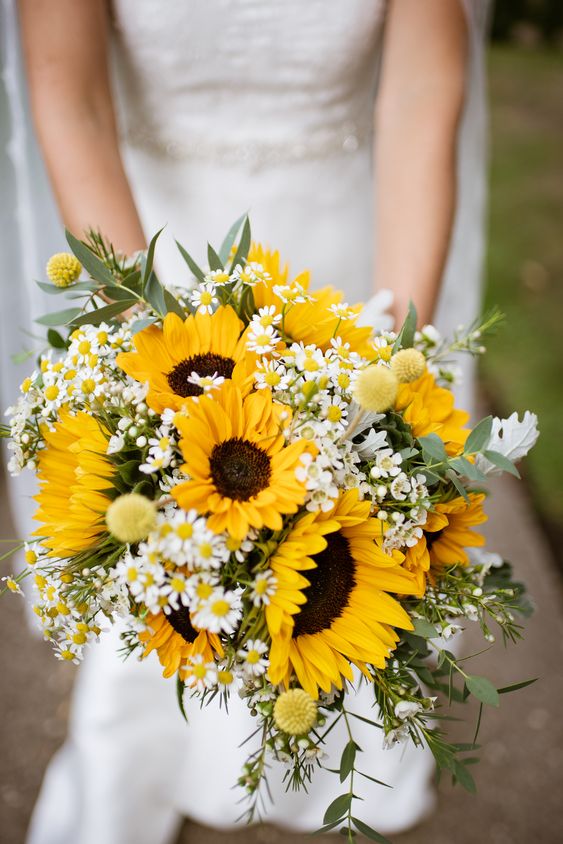 Simple, bright, and outstanding. Sunflowers are a fresh and natural element to make your wedding bouquet unique and special. They give juicy color and just make everyone smile!
Daisies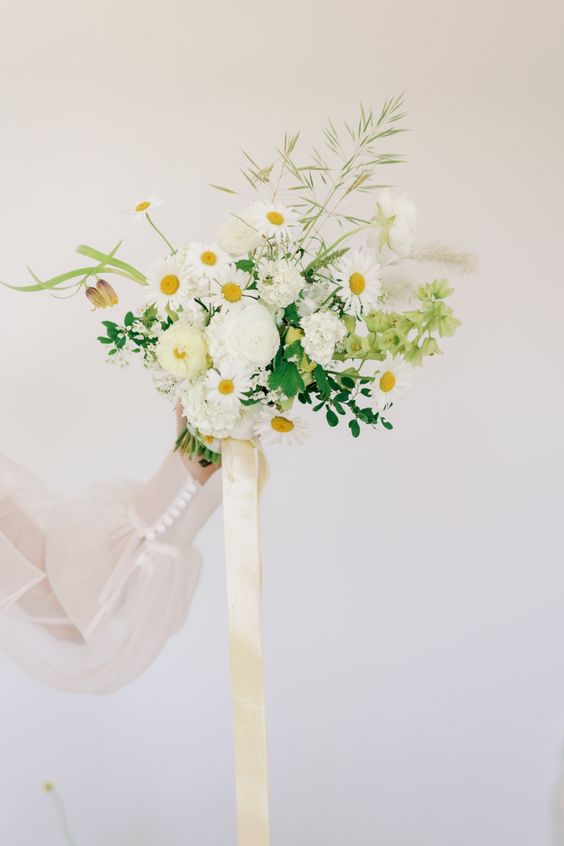 These flowers are always relevant. They neutralize more unusual kinds of plants and flowers and at the same time fill the gaps by giving bulk and splendor to the bouquet.
Boho Vibe
Sounds whimsical, though achieved pretty easily! Just add some dried elements to the blooming ones in your wedding bouquet and you'll get the 'boho effect'. However, you should consider the general color scheme and the wedding concept to combine everything harmoniously.
All-White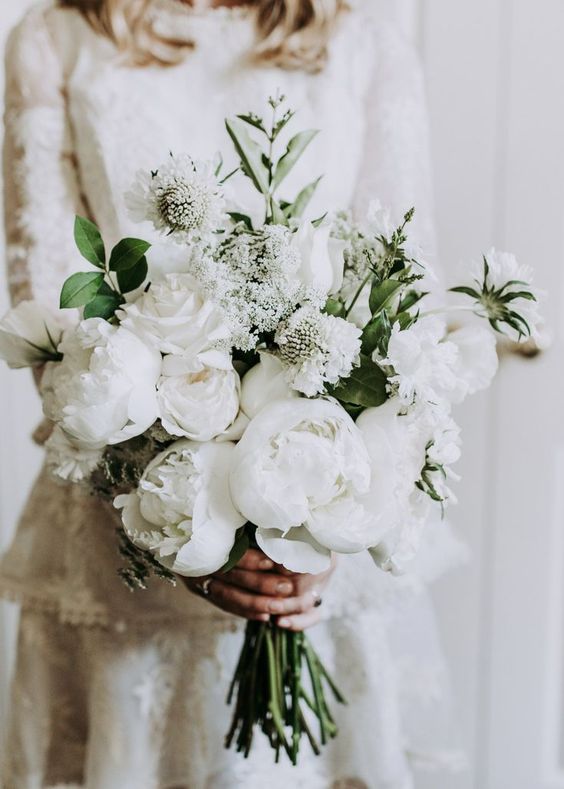 Do you think it's too simple to wow your dearest and nearest? No way! A playful combination of whites - different sizes and textures - is just stunning! Even though the bouquet is monochromatic, it looks intriguing and elaborate.
Wildflowers Vibe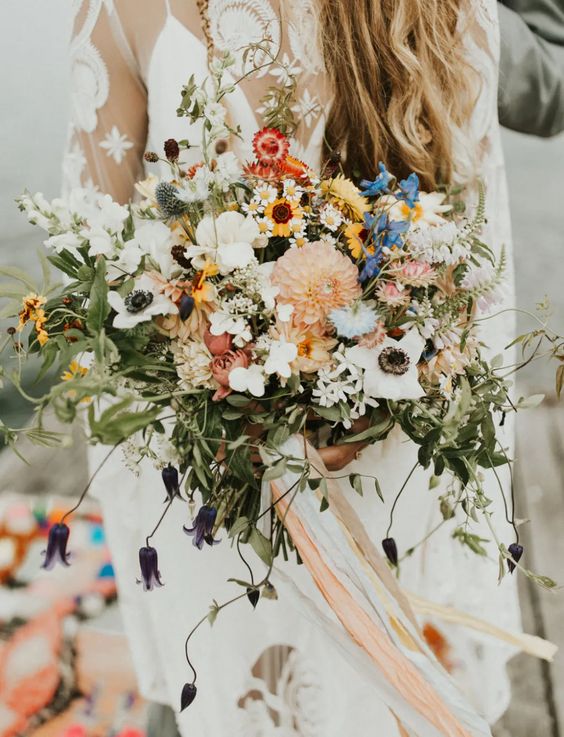 A tender combination of field and wildflowers hints at easiness and pure simplicity. Such bouquets usually contain a great variety of flower kinds and colors which makes them special and surprisingly stylish.
Big Element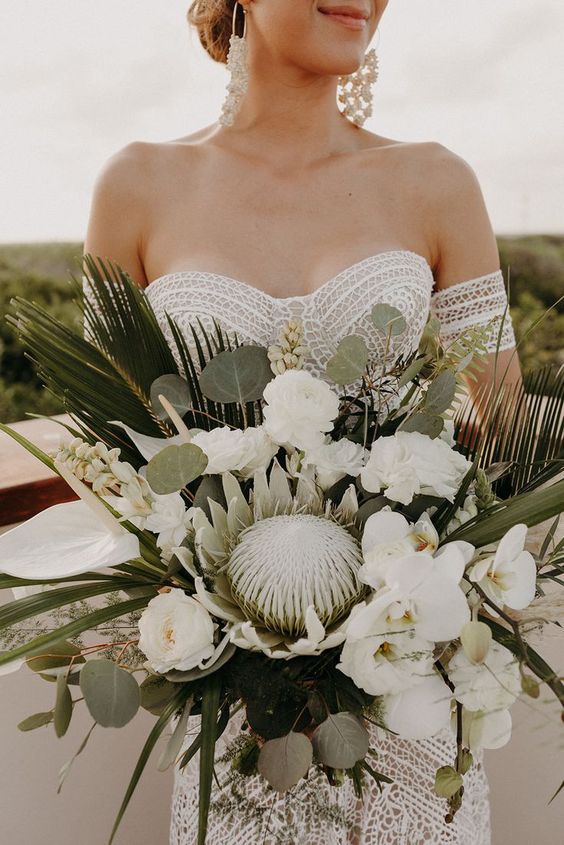 Unexpected and eye-catching! A big exotic flower just in the middle of your gentle bouquet will surprise everybody at the first sight!
Give It to Someone Special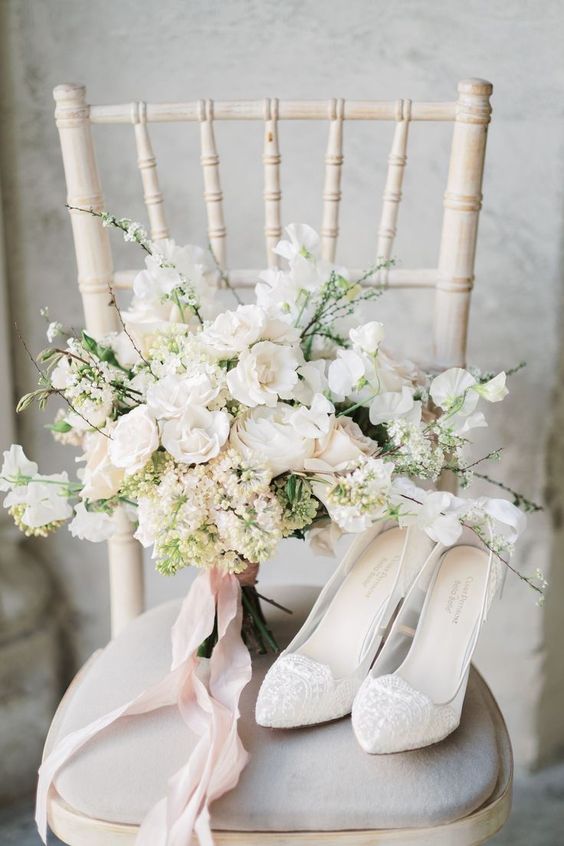 Instead of traditionally throwing your wedding bouquet to one of the bridesmaids, give it to someone special. You choose who it will be. Here you'll also get another unique wedding entertaining idea implemented. For example, give it to your mother-in-law - to say 'Thank you' for your beloved husband, or your sister who's next to get married, or a couple that is so long in their marriage. There are a lot of options, so you pick the one you love the most.