Wedding Rings Sets For Him And Her
Publication date:

09/07/2022

Updated:

04/07/2023
Wedding rings are an integral part of your life from the moment you get married. It is more than just a symbol of a married woman and man. Of course, the number of people willing to get your phone at the bar will significantly decrease, but that isn't the point of rings at all. This is your first family heirloom, so take the choice of engagement and wedding ring sets for him and her very seriously.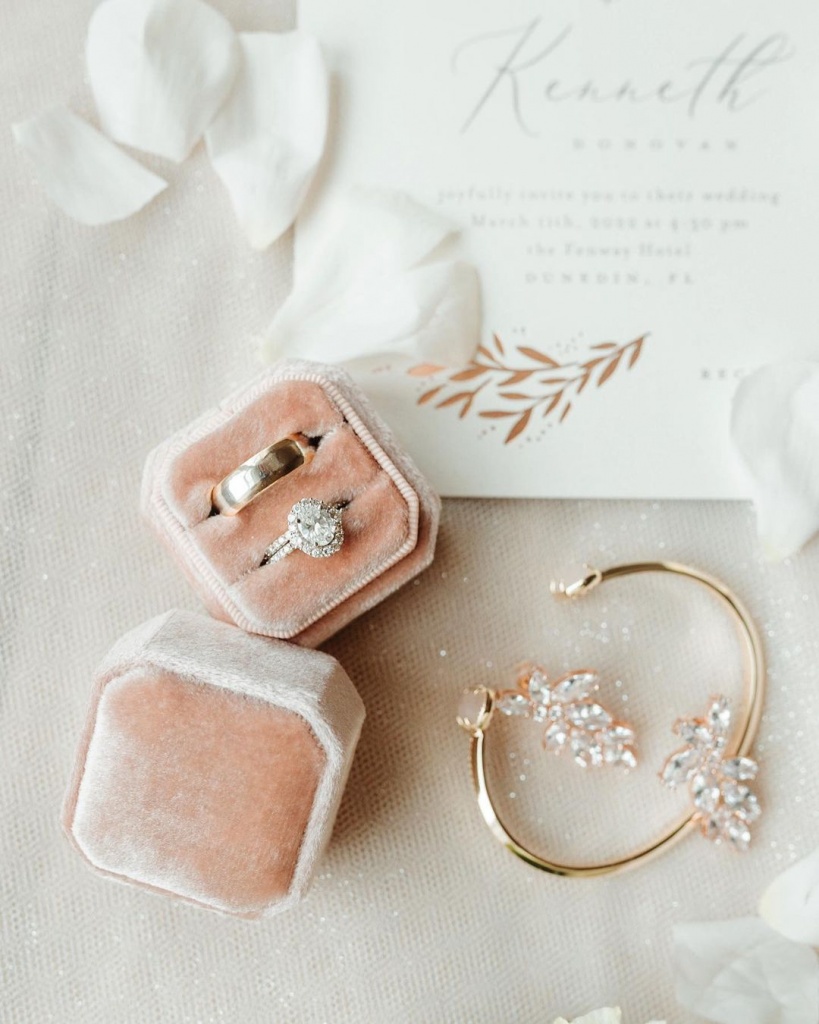 Select an inspiring and close to your heart thing, so you want to wear it for the rest of your life.
How To Choose Affordable Wedding Ring Sets For Him And Her?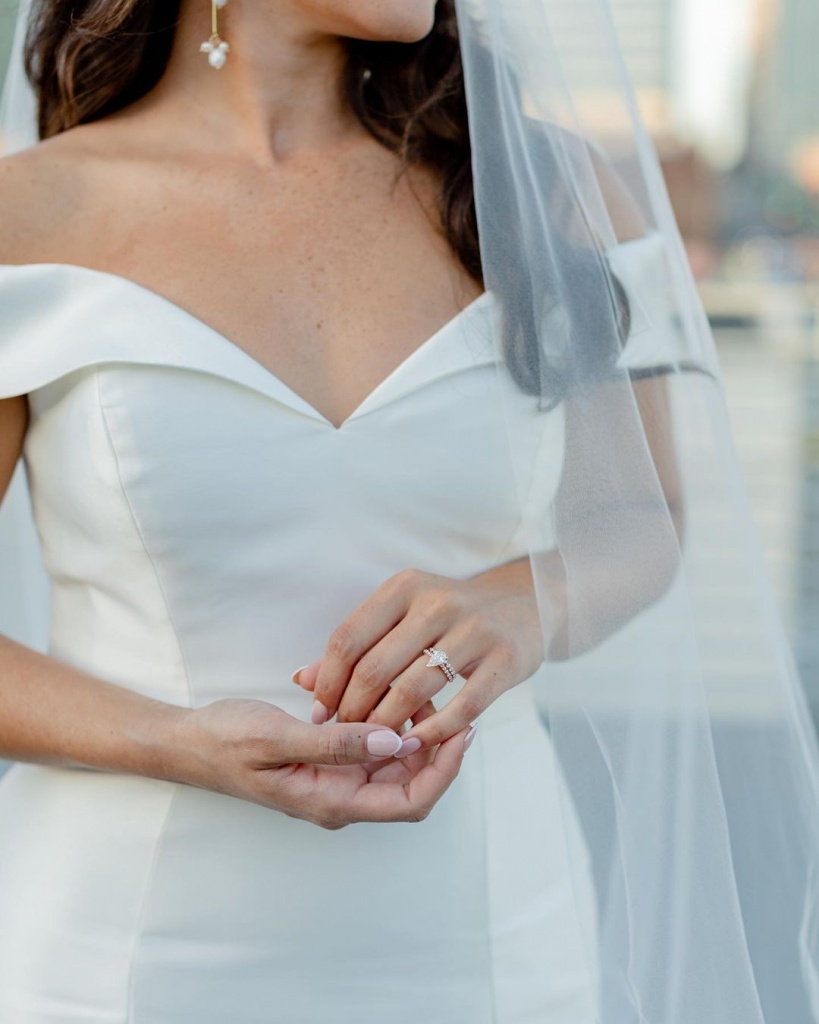 The first ring you pick is an engagement ring for the bride. It is very important not to go wrong with the size, so if you are in doubt, choose a little larger. You can narrow it down later.
Don't be afraid to ask what rings your bride likes in advance when you have thoughts about the wedding. But pick a moment when this question will flow into the conversation naturally. For example, when your beloved will show you a photo of a friend who got engaged.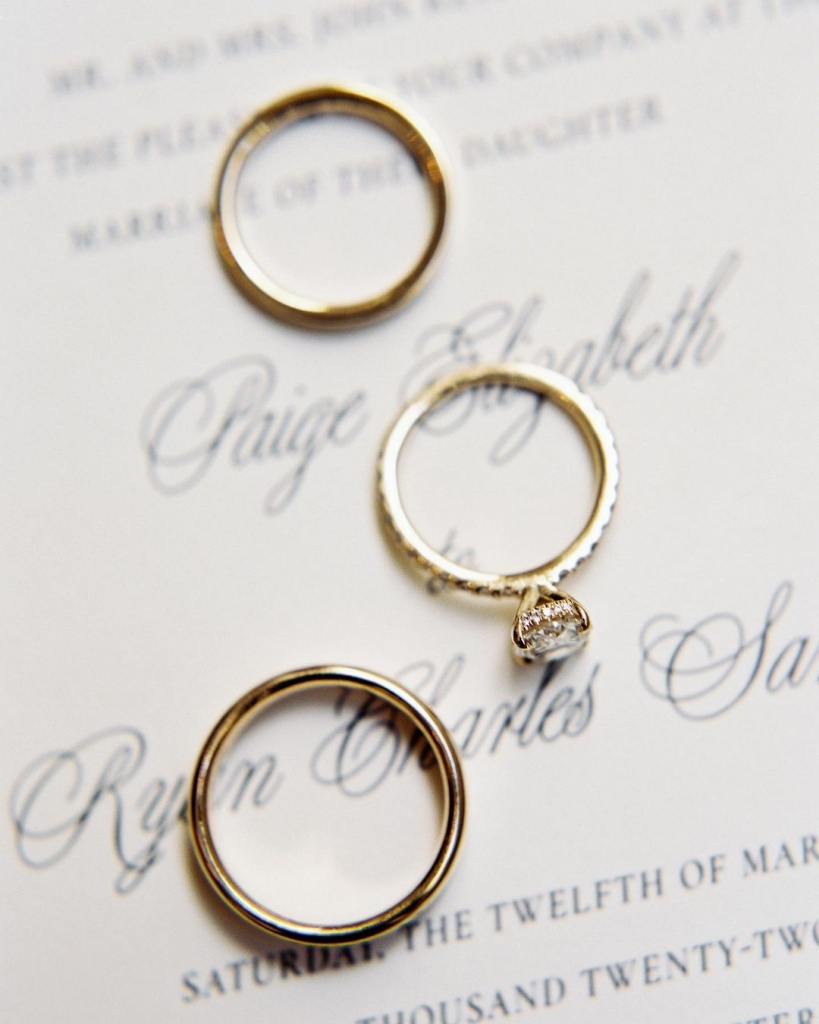 Don't choose an engagement ring based on what kind of wedding rings you would like to buy. This is a separate accessory.
Don't be afraid to combine rings of different shapes and colors of metal on one hand. Silver and gold look luxurious together.
Get inspired by the style of your bride-to-be. Look at her jewelry. If she likes fragile accessories, you shouldn't select a massive metal ring for half of a finger.
How To Save On Buying A Wedding Ring?
It is not worth saving a lot. This is one thing for life. However, you can choose the right time for the purchase, like discounts on Black Friday. Look for the chosen ring in different online stores. Be sure to pay attention to whether it is an official representative of the brand, and whether they give a quality certificate.
Diamond Education: How Much Does The Diamond Ring Cost?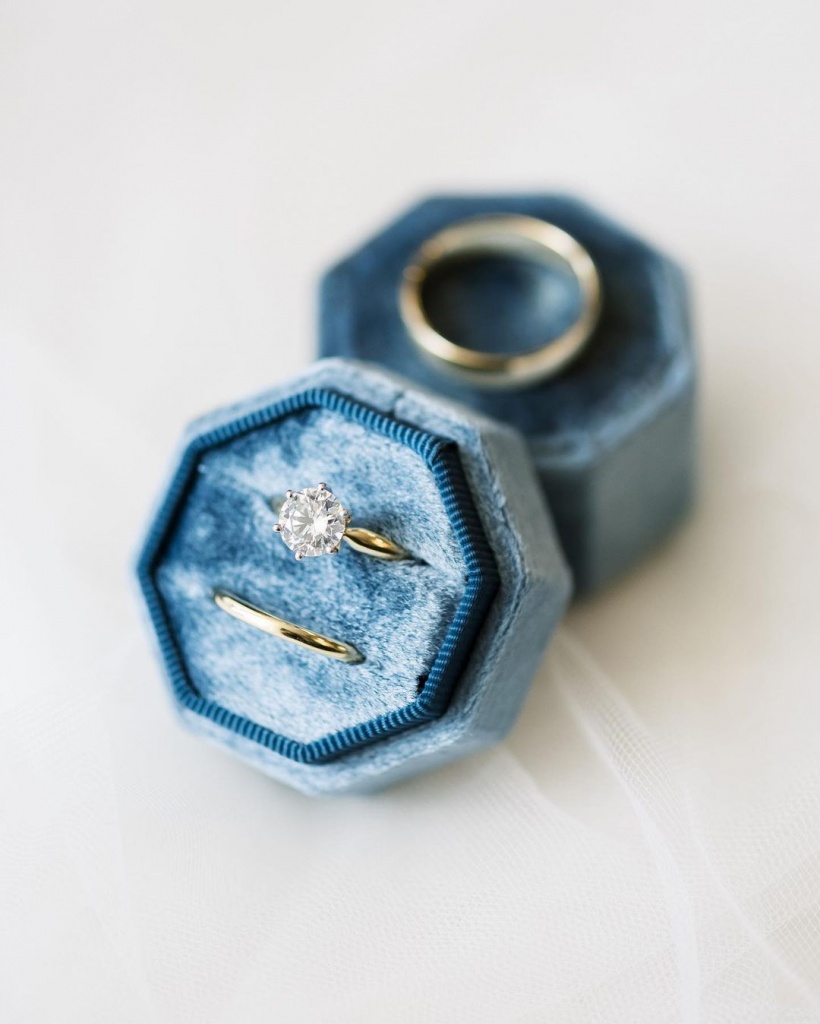 To pick the right diamond ring, you need to learn more about this stone. The total price is influenced by the shape of the stone, carat, clarity, color, and trends.
We understand that the bigger the stone, the more expensive the price. You will spend at least $200-$300 for a ring with one diamond. The usual price for these rings ranges from $1,000, but if you are interested in a really large stone, the prices will be quite different depending on the characteristics and qualities of the stones.
Prices for certified diamonds weighing 1 carat can vary from $2,500 to $7,000. One-carat diamonds without certificates can be bought for a price of $1,500. 1 carat has a diameter of 6.4 mm. This is like one green pea.
As for the color, most diamonds are transparent, that is, as it is customary to say in the jewelry world, white. But 2% of diamonds have other colors like yellow, pink, green, blue, red, etc.
Clarity influences the price. Different kinds of inclusions in stones: dots, clouds of small dots, and voids affect the cost. A stone with scattered dots at the edges will cost more than the one with dots in the middle.
With this knowledge, you can choose perfect diamond wedding ring sets for him and her for a reasonable price.
Two-Tone Rings For Wedding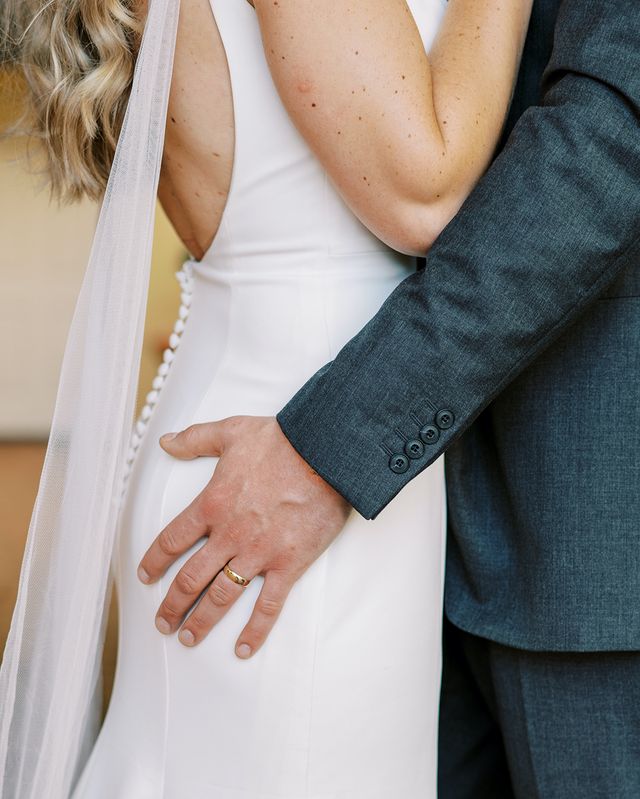 Traditionally, men and women select rings of the same style. However, it is already a thing of the past. Often the bride wants something more refined, and the groom is perfectly suited to the classic version of a gold ring. A great solution for such couples is two-tone rings:
From polished and unpolished metal.
Made of yellow and rose gold.
With white and black ceramic insert.
With different metals on the inside and outside parts of the ring.
From strips of a different metal.
With different metal braiding.
A classic option with a black and white diamond on different wedding rings.
From black and white titanium.
With different embossing.
With colored enamel.
You can have two-tone wedding ring sets for him and her of the same style but with some differences. For example, both of you choose rings with a common width of 4 mm, engraving and shape, only the enamel inside will be black for the male and white for the female.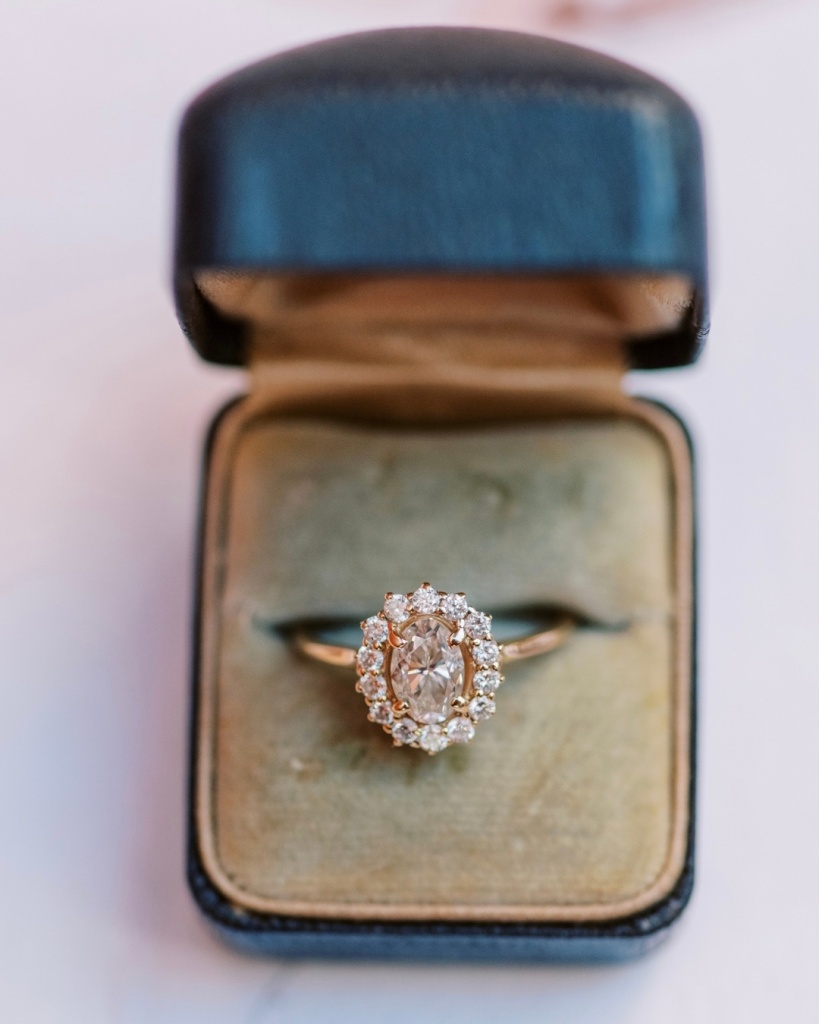 If you want to choose in advance not only the engagement ring but also the wedding bands, then look for 3-piece wedding ring sets for him and her. One of the rings often has a lot of small stones, and the other two are different from the first one, but similar in style. You can select them at your discretion.
How To Choose Gold Wedding Bands?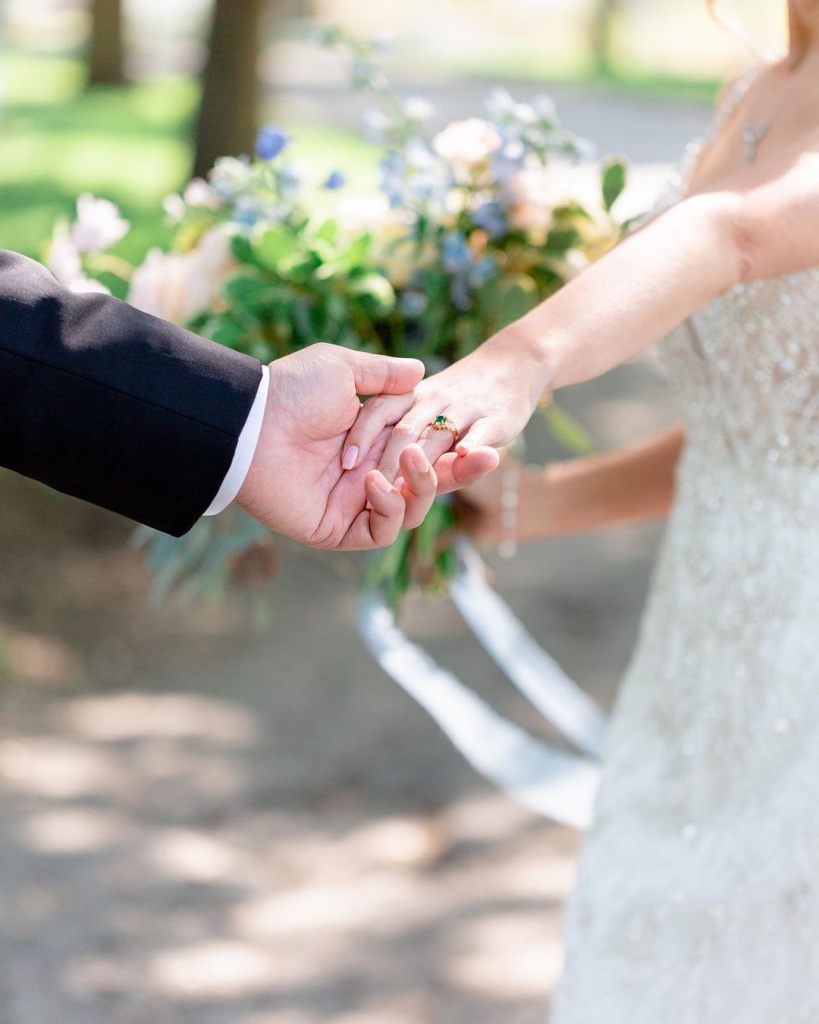 Jewelry chains usually offer the following two options in the search:
yellow gold wedding ring sets for him and her;
rose gold wedding rings sets for him and her.
Rose gold has its unique charm. It is especially suitable for women because it has a pleasant pink shade. This is exactly what makes rose gold not very acceptable for many men.
Before buying, you should also understand that rose gold is a little more expensive. However, the stones on such jewelry look even more elegant. In order not to be deceived, be sure to check the metal sample. Classic rose gold has 585 or 583 stamps. A more expensive version with fewer impurities, almost yellow, has a 750 stamp. There is a cheaper analog called 375 stamp of coral shade, which is only 37,5% pure.
These are additional elements of the wedding planning process. Listen to your desires, because the wedding ring is lifetime jewelry.
Check out these amazing photographers portfolios to get some more inspiration!