Wedding venues
Selecting a venue for wedding is both exciting and challenging. While you can be original and choose to wear a suit instead of a dress, or skip the florist to order an impressive cake, you must take the process of picking the venue for your celebration as serious as possible. You don't want to have a small venue for a wedding with a long guest list, do you? Your friends and family deserve to gather in a great and beautiful place to celebrate.
Wedding venue. Photo by Ashley Noelle Edwards-Desmond
However, finding ideal venues for weddings was always a complicated task. Remember that the location you choose is a fundamental element of your celebration because it will be the ground where you'll spend the most part of your grand day, the background of your wedding photos and videos, and a place where you'll create the best memories with your beloved person. Let's talk about the ways to choose the best venues for a wedding.
How to find wedding venues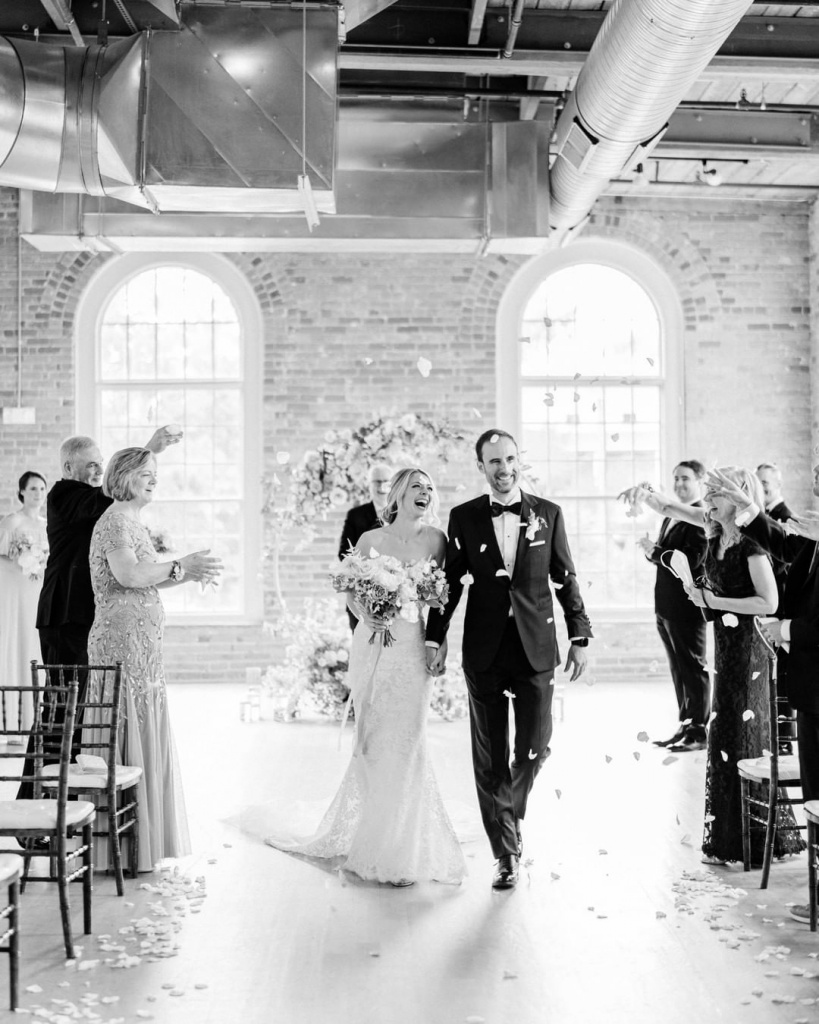 Small wedding venue. Photo by Megan Travis
If you already began to plan your wedding, you know that the right venue is one of the key aspects that determine how you'll spend and remember your celebration. Here are six crucial tips you need to know before you move on to selecting the place for a wedding.
Set a wedding venue budget. Before you move on to looking for a place of your celebration, you need to understand how much money you're ready to spend. If you have a big budget, you can choose a luxury beach venue for a wedding. But if you're trying to cut the costs, then you should consider a cheaper wedding reception venue.
Find a location with a view you like. Keep in mind that the place of the celebration will also serve as a backdrop for all the amazing events and precious moments captured in photos and video footage. That's why for a wedding outdoors, venues must have a spectacular view.
Outdoor venue for wedding. Photo by David Abel
Don't forget about the guest list. You should be certain how many people you wish to invite for your celebration before you go searching for your perfect place. If you choose a small venue for a wedding, but eventually a lot of people accept your invitation, you can find yourself in a tough situation.
Consider the acoustics. Indoor venues for a wedding should not create obstacles for communication between the guests and musicians. Before you choose a place, make sure it does not cause an unpleasant echo.
Have enough power outlets. If you plan a party in places that are not well-adapted to host a wedding (beach venues, national parks, or any other outdoor locations), ensure that the musicians and the wedding crew have access to electric power.
Venues for outdoor weddings. Photo by Pure White
Select a venue that reflects your vision and character. If you wish to host a contemporary wedding, you should consider

art galleries
clubs
well-decorated restaurants.

If you like extreme and want to have a celebration that would excite everyone, try to find a mountain wedding venue. The place should represent you and the values you share with your partner.
If you're not sure what venue to choose for your upcoming wedding, just leave it to professionals. Wezoree will choose the best wedding venue to make sure that you and your guests feel comfortable and relaxed.