Alternative to a wedding cake: the best desserts for the celebration
Publication date:

03/05/2022

Updated:

02/06/2023
Cutting the wedding cake is thought to be a sweet ending of every wedding celebration. This tradition is loved and preserved in many families, countries and is still kept alive even now. However, you can easily put aside classic white cake and choose something alternative that includes fresh fruit, flowers and decorations. Moreover, you can let your imagination run wild by arranging the layout of your wedding dessert or desserts to match your wedding theme. Here are some great recommendations to spice up a traditional wedding cake. Choose the one that suits your preferences and tastes!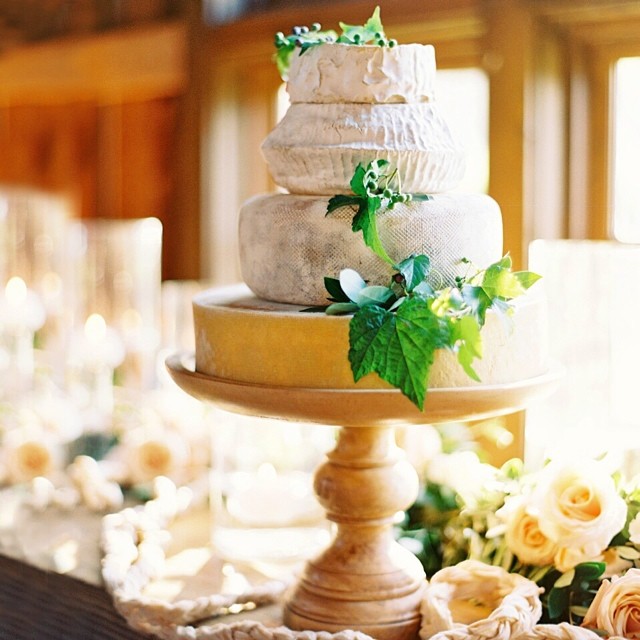 Photo by josevilla
Choose Savory Cheeses
There's no need to prepare something sweet if the couple genuinely hates it and never chooses cakes or chocolate. It's your big day and the choice of cake is up to you. Skip sugar if it's not your cup of tea, giving preference to cheese. It's a modern and quite popular way to get a cake shaped treat, thus avoiding sugar. Just set various cheese wheels starting from the widest to smaller ones. In addition, serve tasty bread, grissini, crackers, nuts and fruits, both fresh and dried. Be sure, your guests will scream out of pleasure and delight.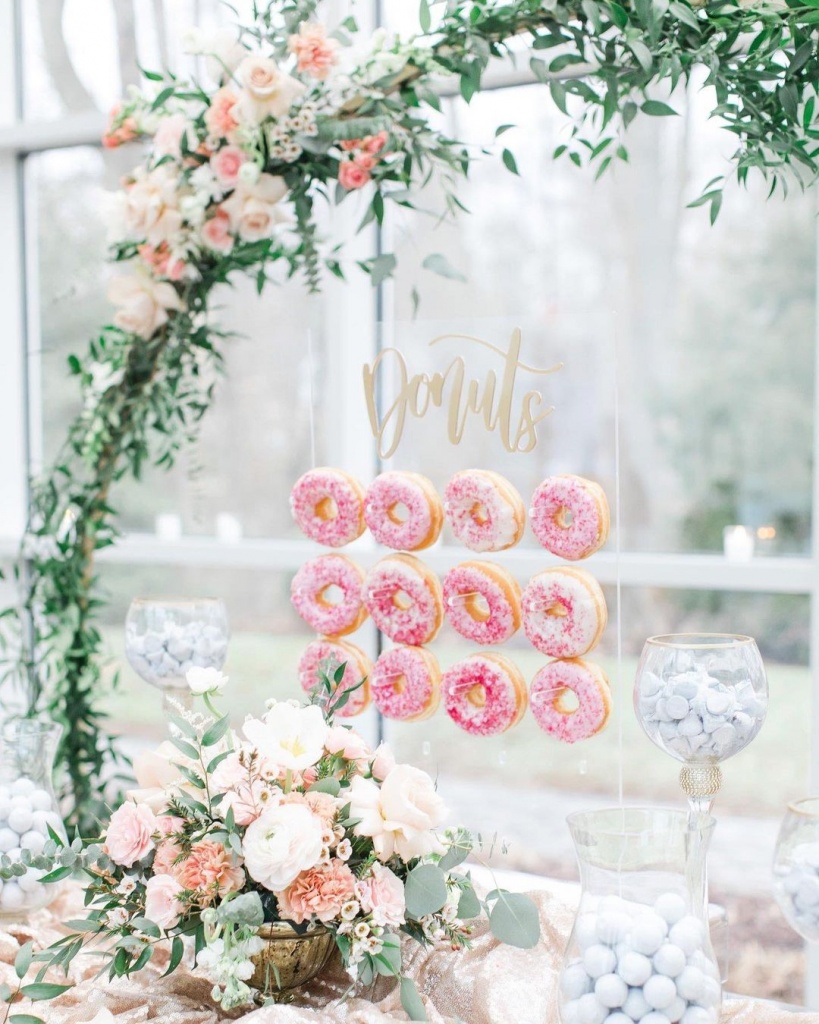 Photo by kristajeanphotography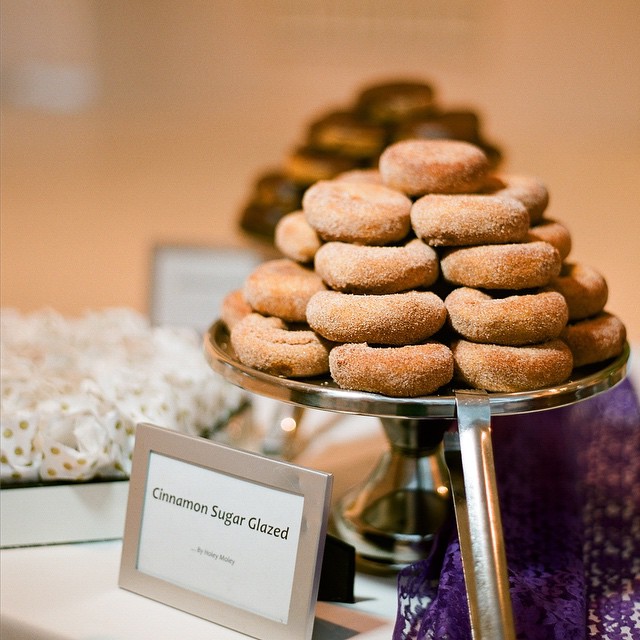 Photo by themccartneys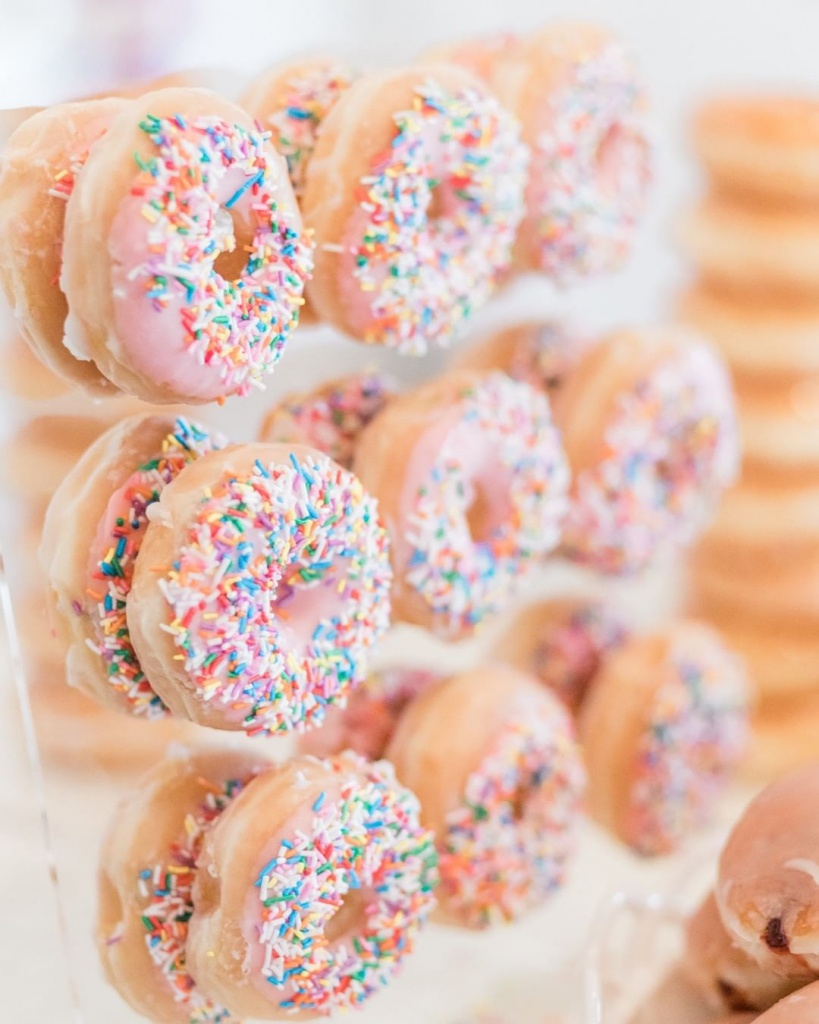 Photo by coreyjohnsonstudios
Make a Doughnut Tower
There has never been a person born who would refuse a crispy and creamy doughnut. Therefore, it's impossible to lose if you order frosted doughnuts of different colors, flavors and toppings. Moreover, be creative when displaying them. They can be presented as a sweet tower of colored tiers or mounted on a decorated wall. Anyway, whatever dish or display case you choose, doughnuts will attract the attention of all the guests.
Opt For Cake Pops
Cake pops are the best way to treat your guests to something sweet if you're looking for individually portioned and easily portable dessert. These confectionery products are becoming increasingly popular because of a wide range of flavors, patterns and their unique design. Cake pop is a dream come true, a perfect match of a lollipop and a delicious cake. It's impossible to resist and not to try them all.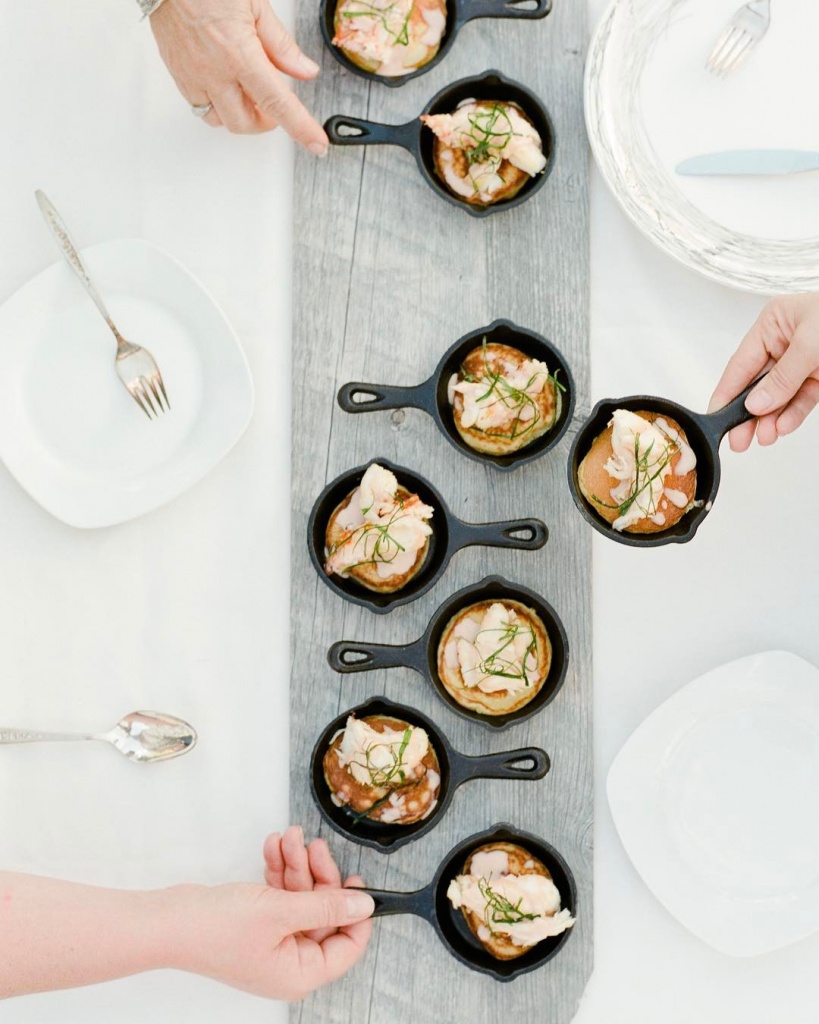 Photo by thehappybloom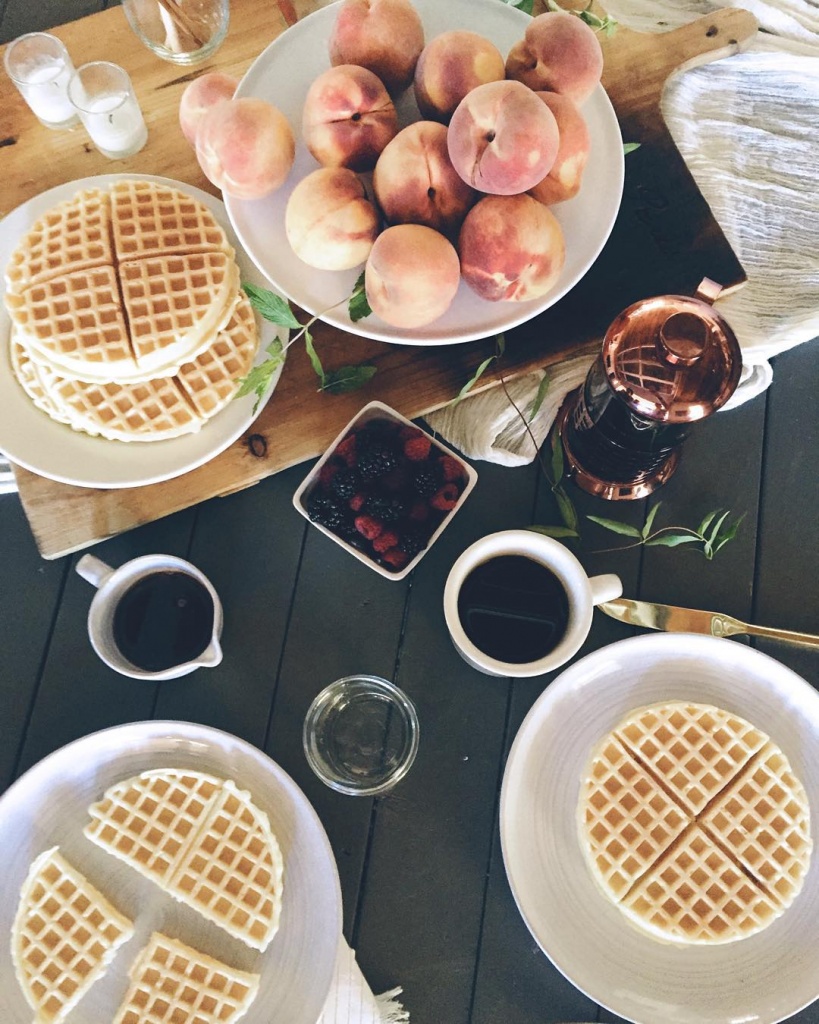 Photo by thehappybloom
Order Pancakes and Waffles
Making pancakes is a wonderful way to present a dessert without ordering a traditional cake, especially if you're hosting a brunch wedding. These cuties will immediately appear on your guests' Instagram, because they look so aesthetically charming. Your mouth will be watering while looking at the syrup pouring down the tower of freshly baked soft pancakes. Another option that deserves attention is to serve your guests Belgian waffles. Even without toppings, they taste perfectly. However, you'll be adored by everyone if you add whipped cream or any cream you prefer to top this piece of art.
Dress Up Mini Desserts
Mini desserts, also known as dessert shots, are widely spread and loved. They can look and taste aligning with all your preferences, so just  let your imagination run wild and pastry chefs will make everything you want. Thanks to such a variety, every guest will be pleased to choose a dessert he/she likes the best. Evidently, it's much better than trying to finish a cake you dislike, just because you hate chocolate or vanilla. Additionally, such mini desserts are perfect in case you know that some of your guests are keeping a diet and don't eat products with lactose or gluten. Just imagine how surprised and glad they will be if you order some options for them as well.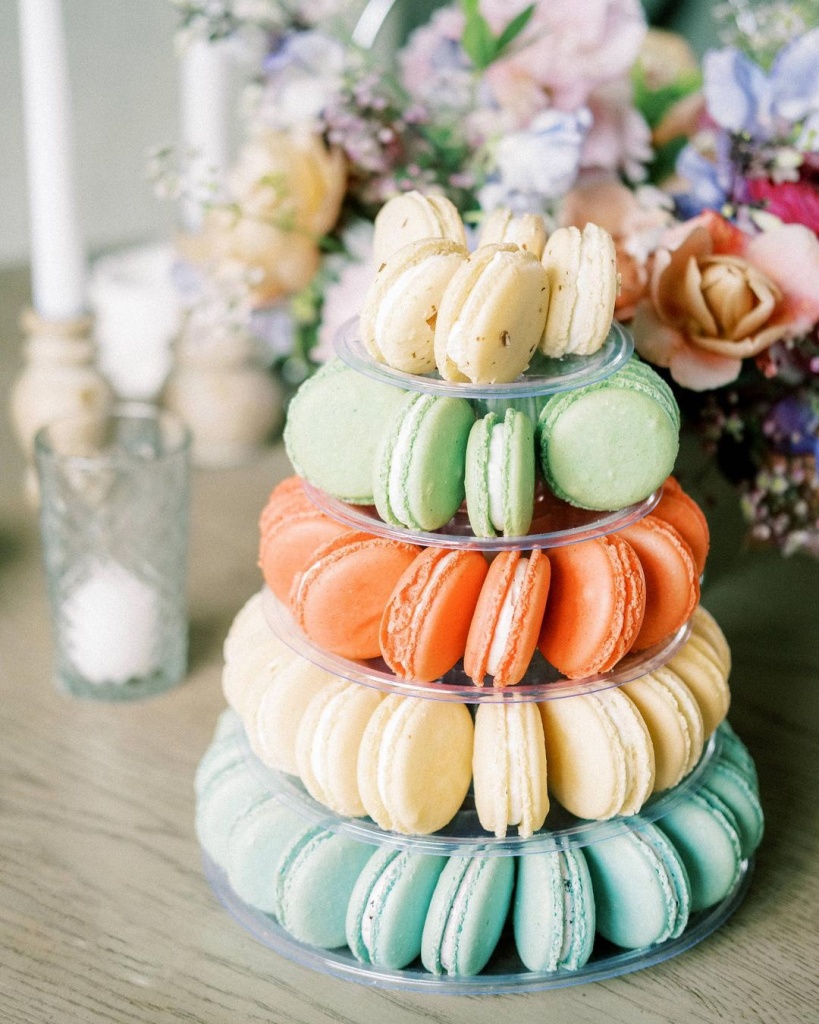 Photo by aaronliu.photography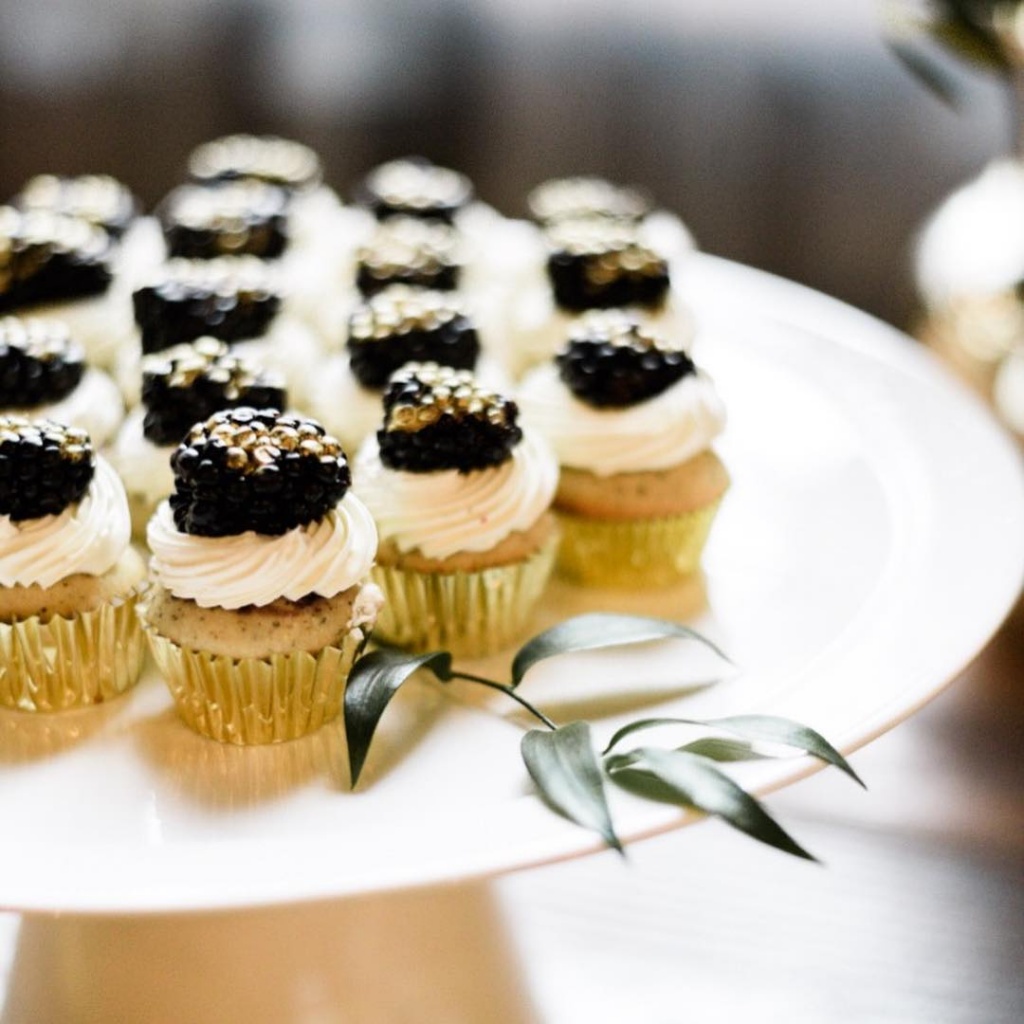 Photo by alix.gould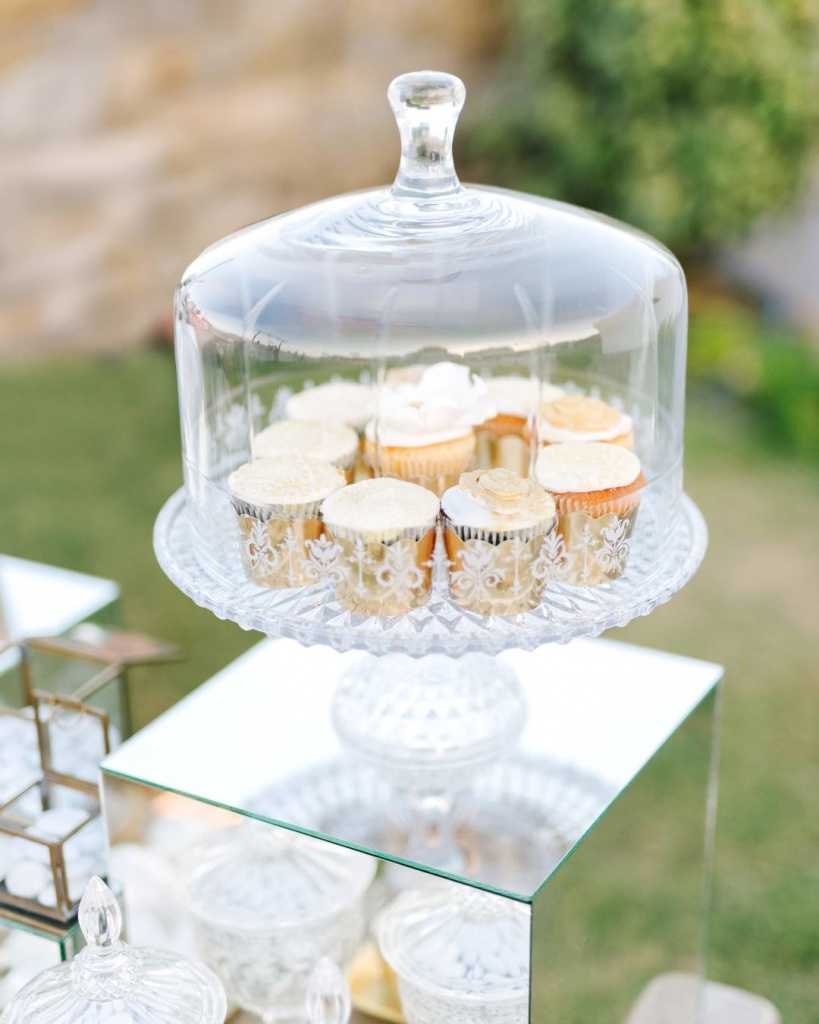 Photo by bottega53
Tower High With Cupcakes or Macarons
Looking at these yummy cupcakes, your guests will definitely want to treat themselves to something delicious. The same happens with macarons. This French dessert has gained popularity around the whole world thanks to its crispy almond-based meringue, fruit curd and buttercream frosting. Being made in subtle pastel colors and arranged in a tower, macarons resemble a traditional wedding cake, though with a modern and chic style.
Consider Croquembouche
This dessert is created for true connoisseurs. Croquembouche is a real heartbreaker. After tasting just one piece, you won't be able to stop and wish this paradise would last forever. Although this confection looks perfect as it is, you can enhance its look by adding sugar powder, fresh flowers or an elegant vintage decoration.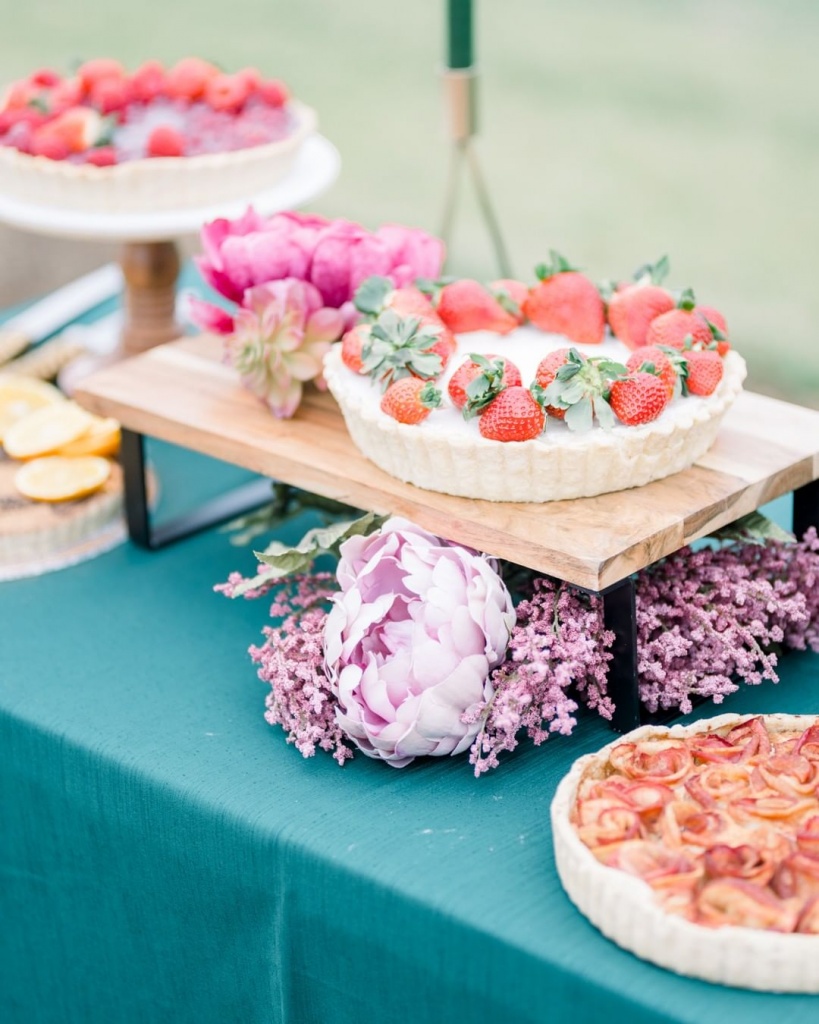 Photo by themccartneys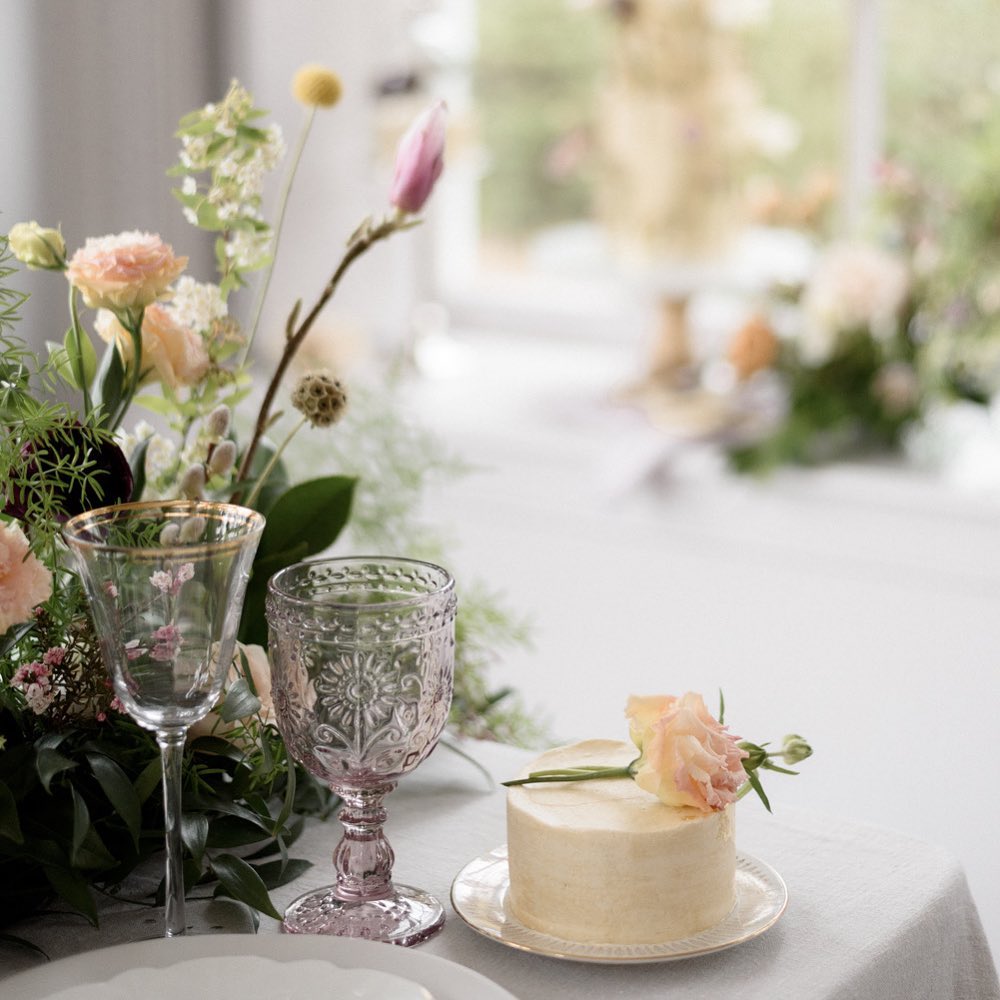 Photo by coreyjohnsonstudios
Serve Mini Pies
If you're into homemade cuisine, then opt for cute mini pies instead of a wedding cake. You'll be surprised that there are many people who are obsessed with the home pastry vibe. However, living in a hectic world, they don't have enough time to handle cooking at home. Therefore, they would treat themselves to mini pies with great pleasure. It's advisable to choose fruit or berry pies, though if you're far from being a sweet tooth, you may order something sour or neutral.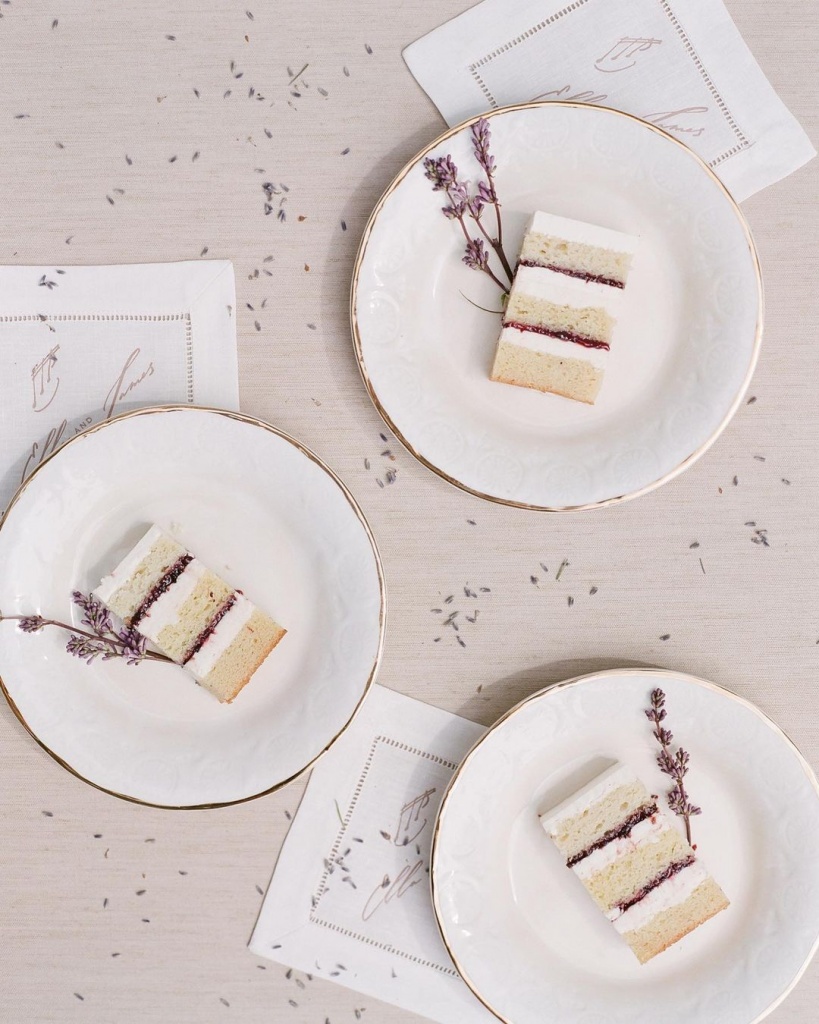 Photo by thehappybloom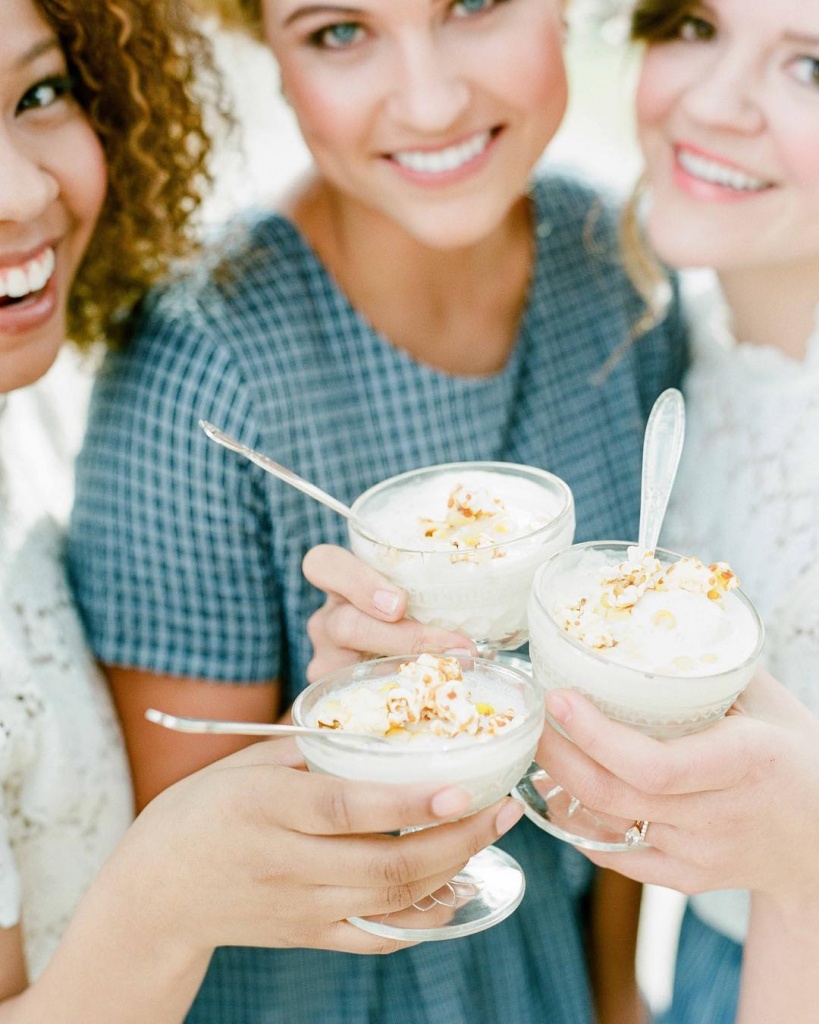 Photo by thehappybloom
Serve Individual Cakes
Ordering a cake that every guest will like can be quite tricky. It's clear that some people love creamy cakes with chocolate and sugar adornments, while others prefer light mousse desserts or something semisweet with no frosting, buttercream, but with lots of fresh fruits and berries. So, to be on the safe side, order individually plated cakes. The most loved desserts are millefoglie, a very delicate Italian dessert made of puff pastry with soft custard cream as well as flavorful custard-filled cannolis.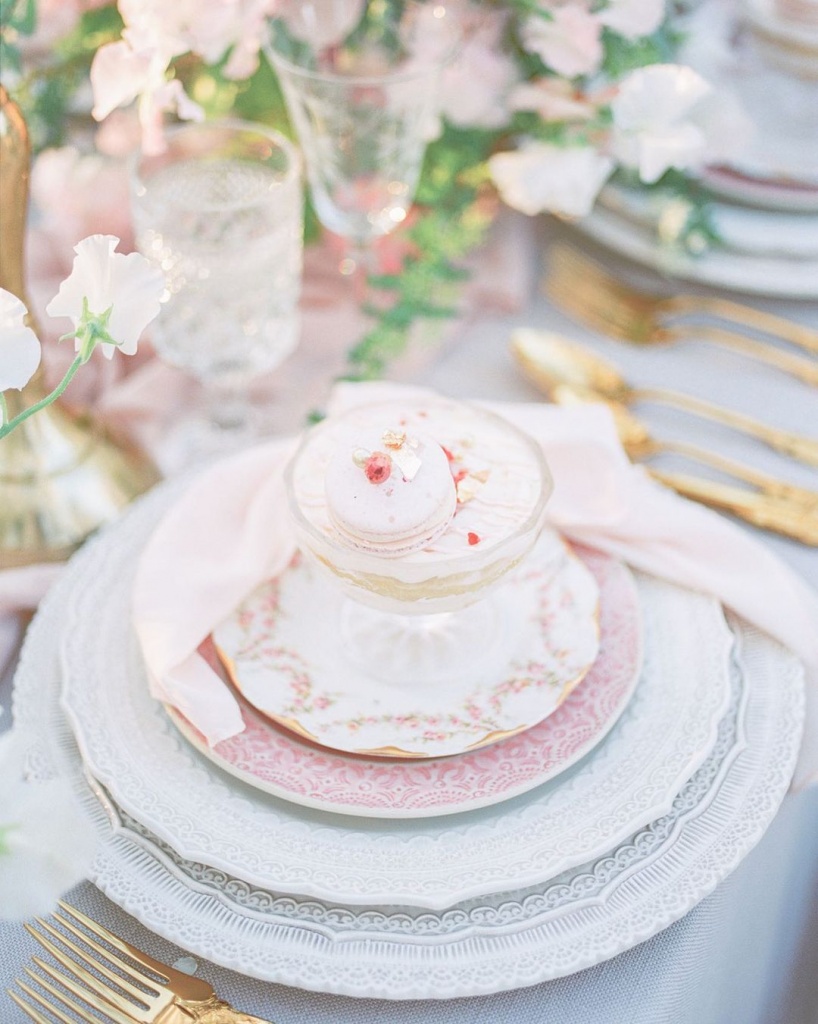 Photo by stephanieweberphotog
Portioned Parfaits
Parfaits are the favorite desserts of those who appreciate light mousses mixed with fresh berries and fruits or thin layers with delicate pastry cream. Tiramisu is definitely one of a kind. It's a delicious mascarpone dessert layered with coffee-soaked ladyfingers, cream and a drop of rum. It's not the best option for kids, but your adult guests will ask for it in seconds.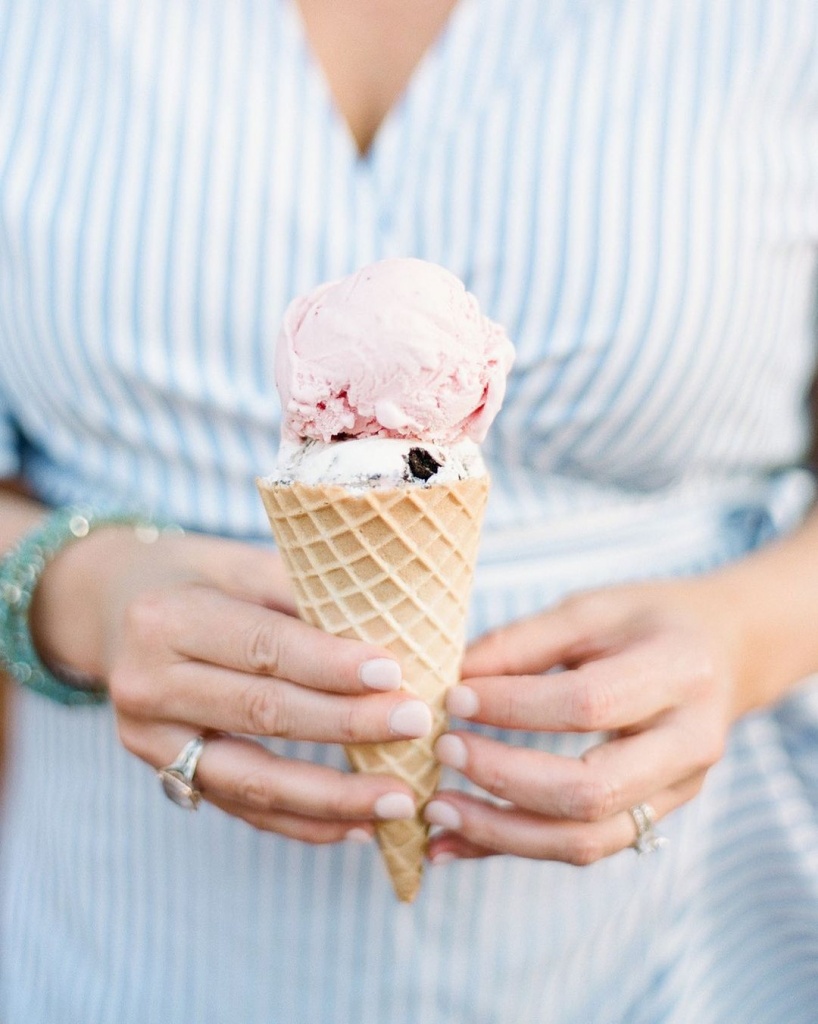 Photo by audrawrisleyphoto
Embrace a Seasonal Favorite
It's difficult to imagine a summer wedding without an ice-cream station. You're wrong if you think that it appeals to children only. All your guests, both younger and older ones, won't refuse a portion of nice Italian gelato. It is necessary to provide toppings such as chocolate or strawberry sauce, chopped nuts, caramel or sprinkles. Another way to freshen up the guests is to offer ice cream sandwiches, which are a perfect combination of cool ice cream and soft cookies. It makes sense to know what the seasonal fruits are, so that you could offer your guests any dessert only with ripe fresh fruits and berries, without using previously frozen ones.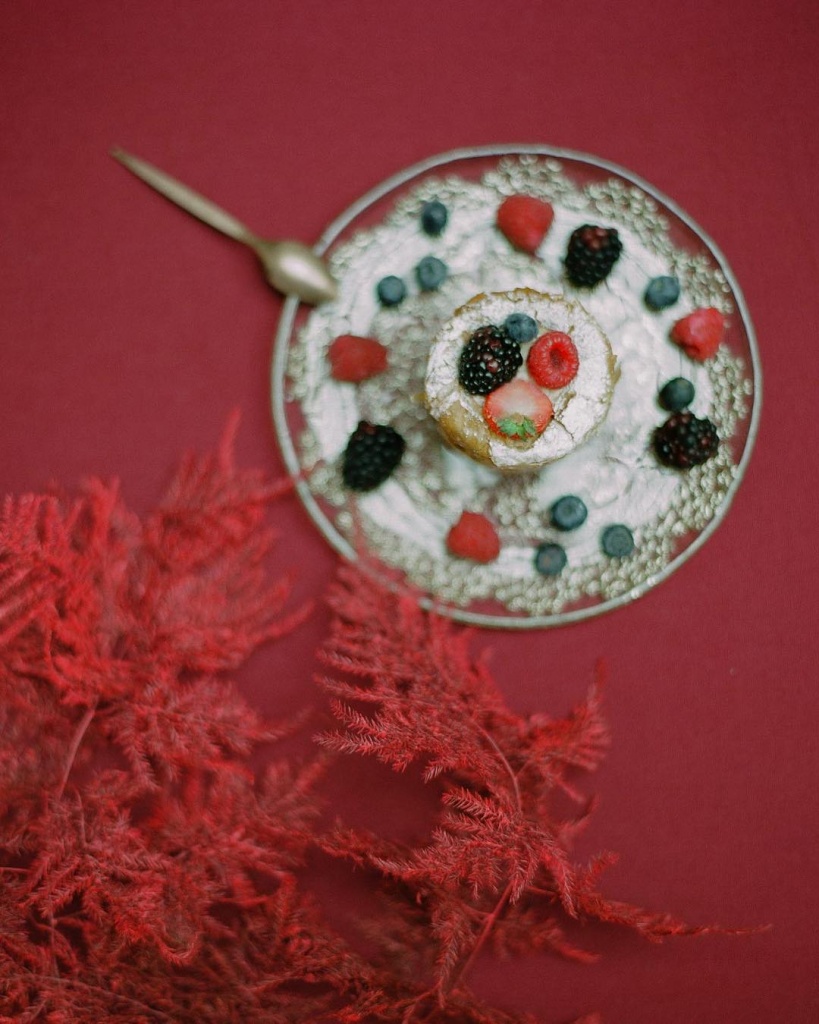 Photo by gregfinck
Go Mini With Cheesecake Bites
Choosing a cheesecake for your wedding day actually means leaning into a more classic type of cake. However, the classic is a timeless trend and is loved by guests of any age. Cheesecakes are the most versatile dessert, because they can be filled with different fruits, nuts and berries, and they will taste great in any case. So, choose several options, make them bite-size, add some decorations, and they'll disappear in the blink of an eye.
As you see, the variety of desserts is endless. So, don't be afraid to risk and order something alternative to a traditional wedding cake. For sure, you'll be amazed by this sweet experiment, and you'll definitely surprise your guests.