Wedding traditions: history and selection of the wedding bouquet
The meaning and history of wedding flowers
The tradition of brides to carry flowers while making the way to the altar dates back to antique times. Egyptians and later Ancient Greeks and Romans used flowers, herbs and even spices during the wedding ceremonies to protect themselves from evil spirits and bad luck. Moreover, such aromatic complements were believed to bring fertility and fidelity to a new couple and its descendants. In addition, the pleasant aroma of fresh wild flowers or fragrant herbs helped a lot to conceal the odor of poorly washed bodies. However, bridal bouquets first took on their modern look during the Victorian age. At the wedding of Prince Albert and Queen Victoria, the latter appeared in front of the audience with an elegant bouquet of snowdrops. Blooming flowers have always meant a new beginning and happiness, though their function has changed a bit these days. In recent times, brides pay more attention to the overall look, style and color of the bouquet because the range of options is really wide and varied.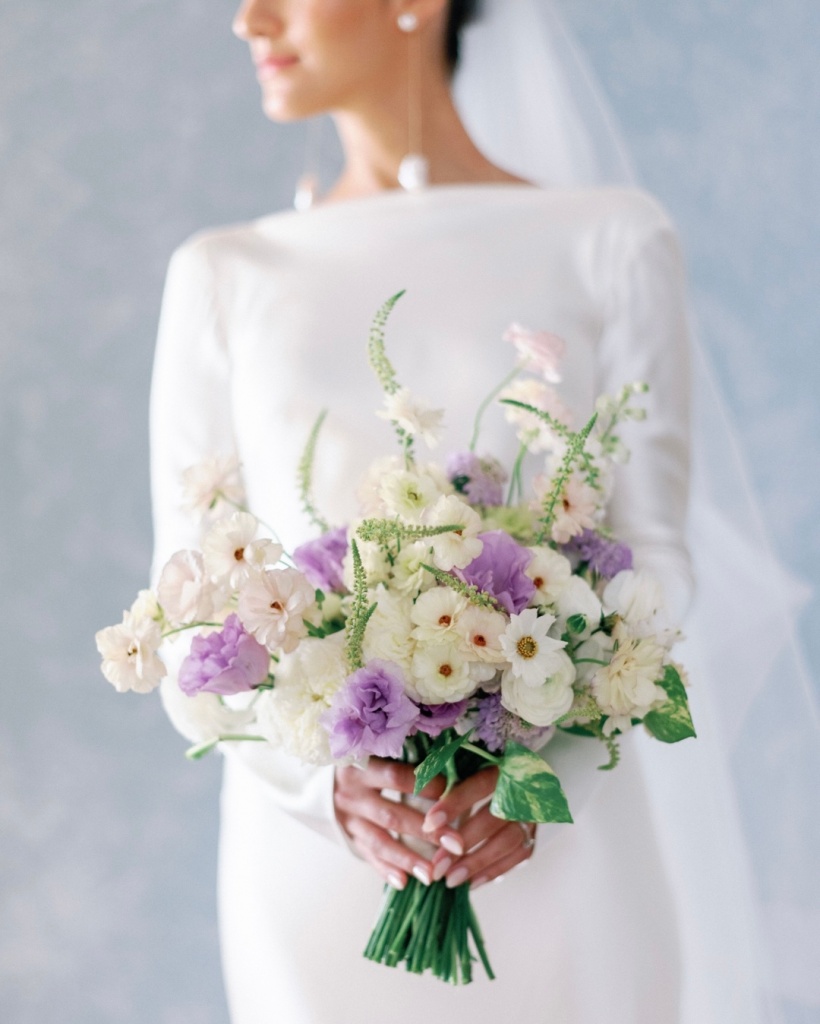 Photo by @erichmcvey
Photo by stephanieweberphotog
Choosing Your Wedding Flowers
There are some useful tips that may help you pick the right bouquet. Firstly, search for the available flowers during the season you're planning the celebration. When it's summer or spring, there shouldn't be any problem with acquiring the types you want. On the contrary, during the cold time of the year, some flowers are basically impossible to find. Even if you are lucky enough to discover the only place where they are in stock, be aware of the price because it'll be way higher. Secondly, keep in mind the theme and main colors you've chosen to decorate the venue and wedding ceremony. Frankly speaking, a bridal bouquet is not just an ordinary accessory. It's rather an important detail that unifies the entire design and style of your big event. Therefore, do your best to keep the right balance between the size of your bouquet, the types of flowers and their shades. And last but not least, you should always turn to your individual preferences and personal vision because your wedding bouquet is an essential part of your outfit along with the wedding dress, hairstyle and jewelry. So, take your time, check out different options and decide on the one that totally aligns with your nature.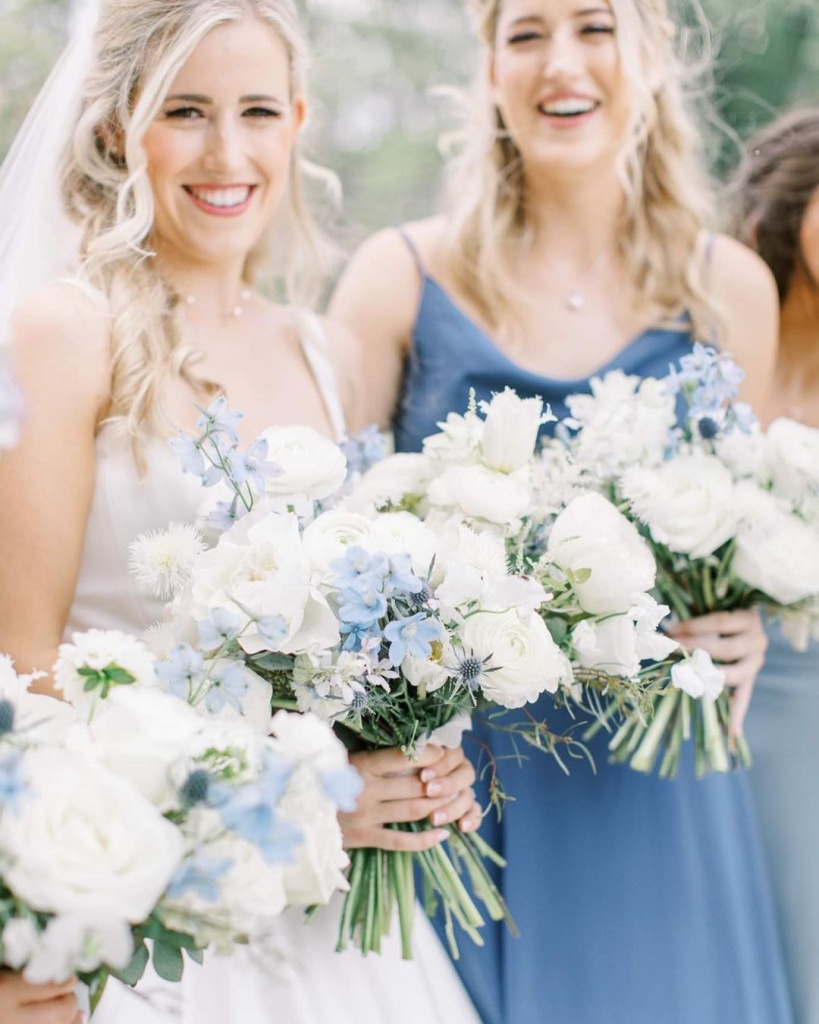 Photo by kristajeanphotography
Make a budget for your wedding flowers
The main bouquet for the bride will cost about $200-$250 depending on the flowers, its quantity and additional decoration. Usually, couples ask a florist to make a boutonniere for the groom according to the style of the bride's festive accessory. Additionally, if your budget allows, you can order bridesmaids bouquets, which typically are the just muted and smaller copies of the bride's one. Quite often, all the groomsmen, dads and brothers of the newlyweds also wear similar boutonnieres to the groom. So, when it comes to flowers, the list can be quite extensive and it's up to you what to choose.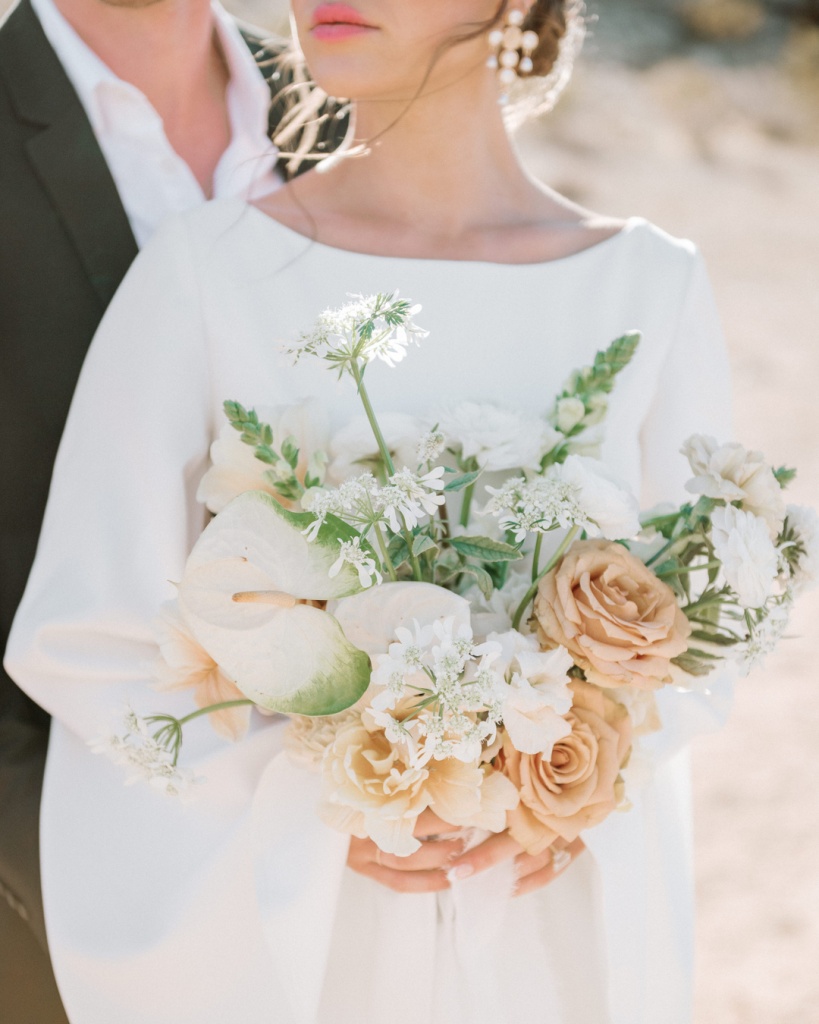 Photo by lovelylight_imagery
Find a wedding florist
Hiring a professional wedding florist is the key to having the bouquet of your dreams that will not only satisfy your preferences, but will also go in line with all the requirements. Be sure, you'll reopen for yourself the world of flowers with its variety of colors and hues, innovative asymmetric shapes, unexpected mixtures, cascades and other great designs. You'll see that a wedding bouquet is a focal point of the entire event. By the way, think about applying the idea of preserving your bouquet rather than throwing it away. With the help of resin and a special form, you can make a wonderful decorative piece and place it anywhere as a memorable item. Anyway, if you can't make up your mind about whether to fling the nosegay into the air or keep it as a memory, just ask your wedding florist to create a smaller version of your bouquet to throw it, or take one from the bridesmaid. Thus, you'll accomplish two goals at once.
Gather wedding flower inspiration
Some brides-to-be start saving photos of their favorite wedding bouquets long before the ceremony itself. There are several ways where you can look for the inspirational ideas that you'll later bring to life. Except for exploring Pinterest or just googling things, check out the profiles of the wedding photographers and videographers you follow. They've been working on a great number of celebrations and captured many different examples of such an important thing. For sure, you should also visit the websites of famous florists or flower shops to get acquainted with the up-to-date models and forms.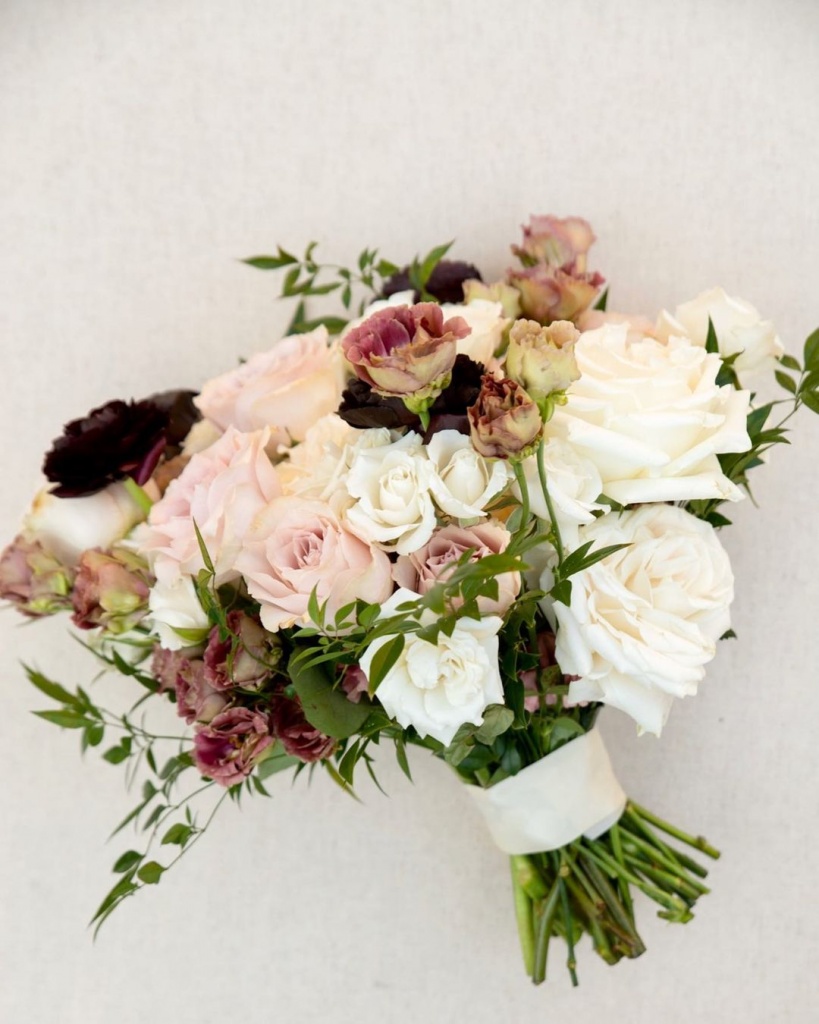 Photo by troymeiklephoto
Know the basics of wedding flowers
If you want to dive into the world of flowers and their symbolism, you need to go back to ancient times when each flower was deliberately used to express a specific romantic sentiment. Choosing flowers, a woman could express her joy, declare her beauty, or indicate playful nature. Even now, roses are known as a symbol of deep love and romance, peonies are a common sign of youth, shyness and sincerity, and calla lilies hold the meaning of splendor and delicate beauty.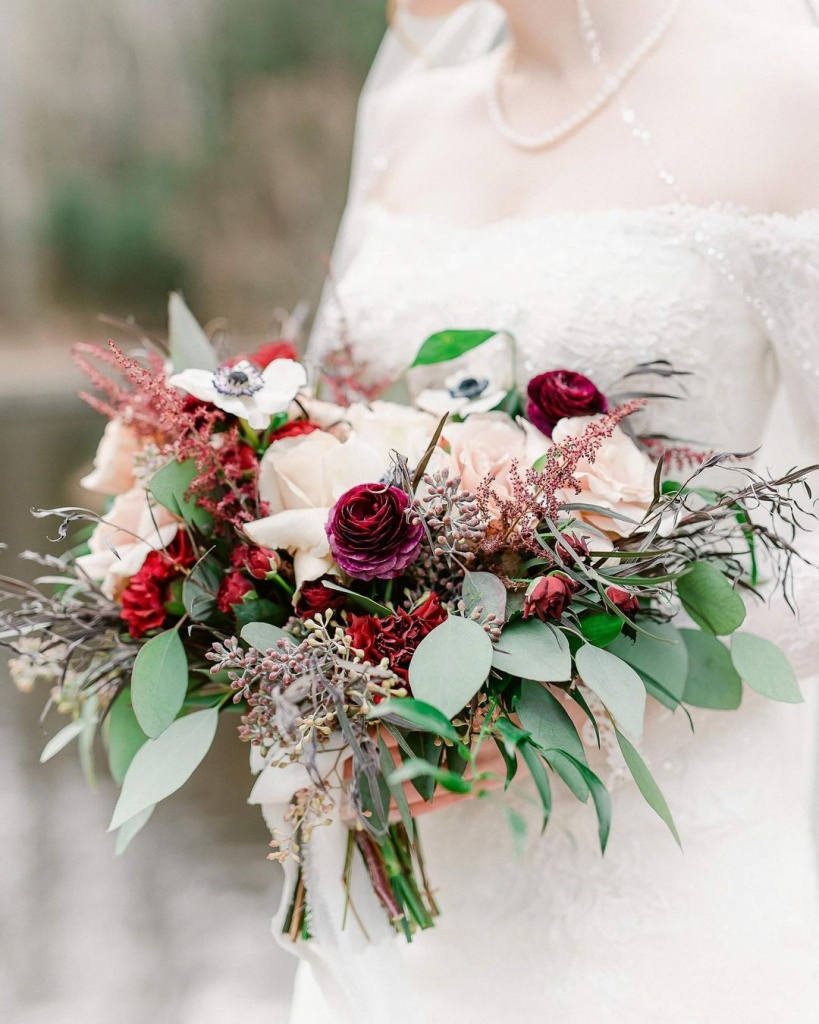 Photo by averagejanephoto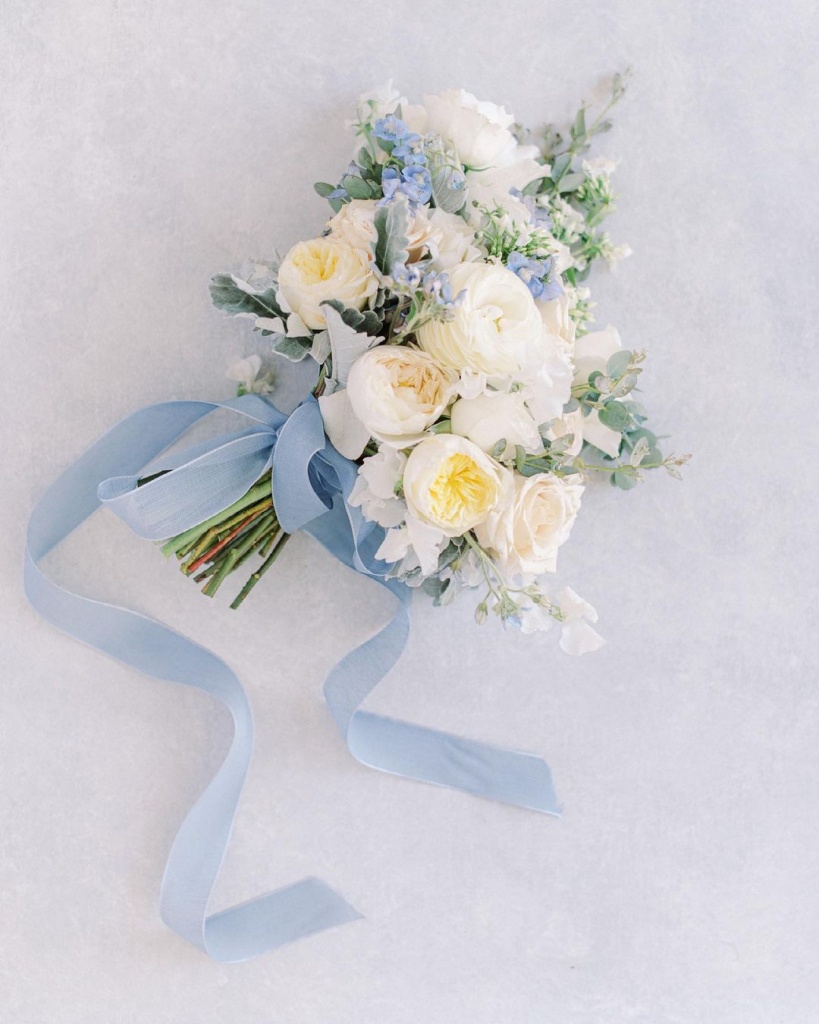 Photo by xoandfetti
Use your wedding color palette
The general recommendation for clarifying the color shades of the wedding bouquet is the full match with the bride's attire. However, it doesn't mean that you have to use only soft pastel colors, the ones that can be spotted on the dress. Set the accents by adding bright flowers or a sparkling ribbon used to tie the stalks, and your dress will greatly stand out and catch everyone's attention.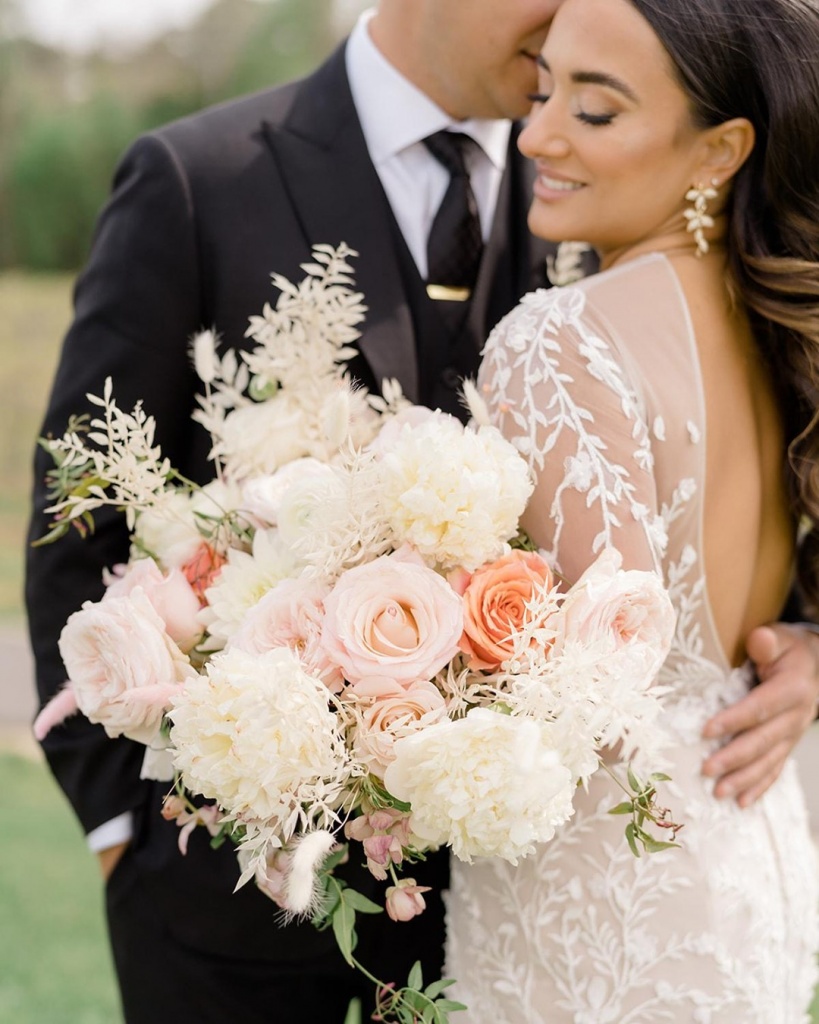 Photo by magdalenastudios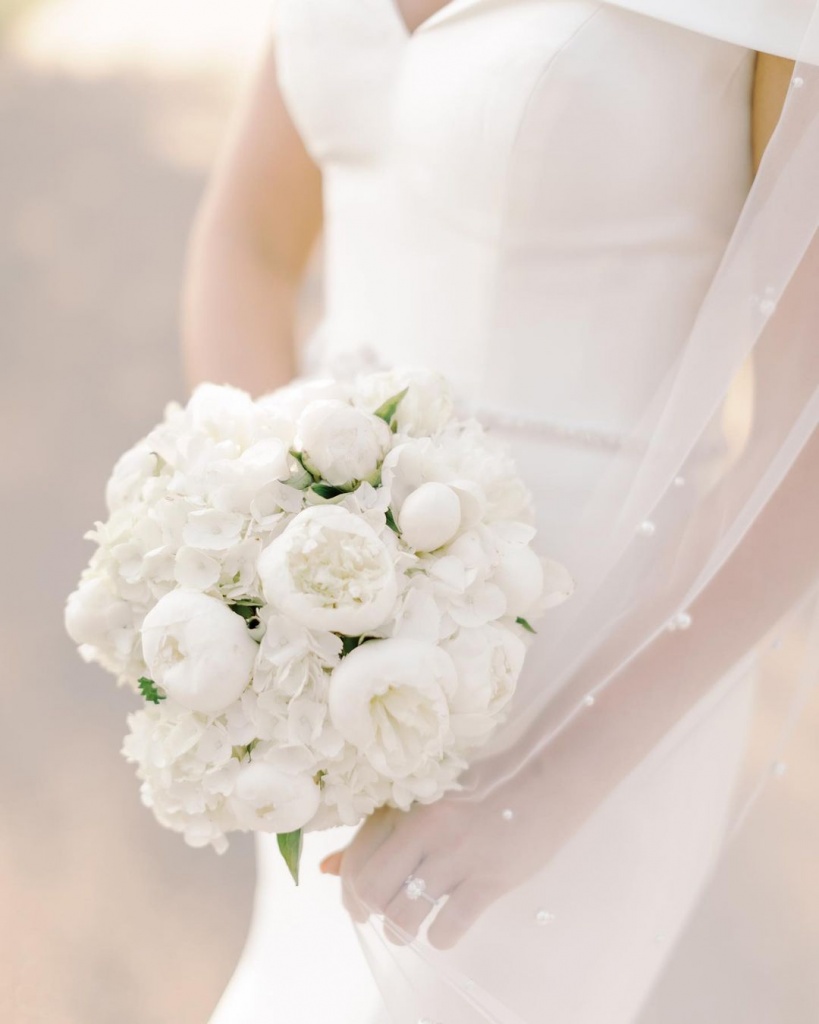 Photo by sheagibsonphotography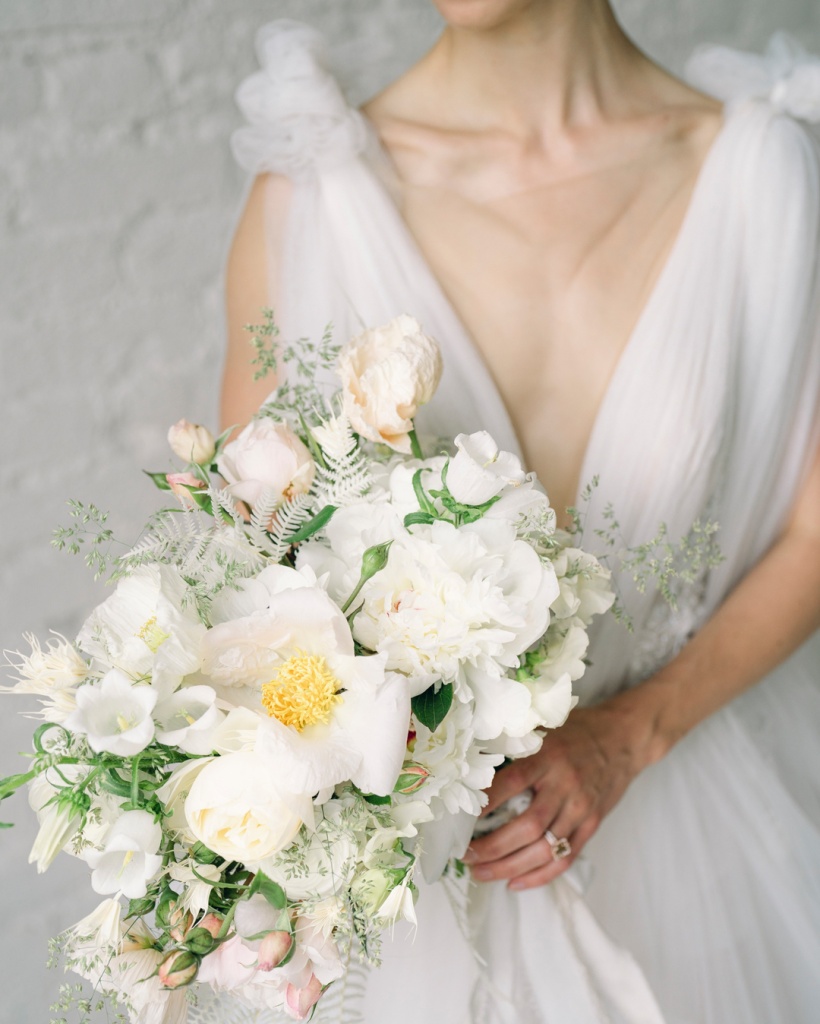 Photo by courtneybowlden
Match the flowers to your wedding style
Most brides try to match the flowers in the bouquet with the whole wedding concept. Therefore, it's possible to find different options: classic, minimalistic, fully organic, non-floral and others. Actually, there are many wedding concepts, so it may be quite challenging to find the right popular wedding flowers. That's why you better stick to the idea of matching your bouquet with the dress. A wide ball gown definitely requires something large and elaborate, whereas a simple outfit looks better with a delicate bouquet.
Despite the numerous wedding flower trends, try to select your bouquet having enough time, applying all of the above tips and listening to your heart and personal taste. Then, you'll get a unique bouquet that will fully reflect your nature.