Wedding DJs
After you proudly pronounce your vows and cut the cake there's only one thing left to do - start the party. Music sets the tone and the vibe of the entire reception. That's why it's critical to hire professional musicians. With experienced DJs, a wedding go smoothly and guests have a night they remember for years. If you're not sure how to choose the right DJ for your upcoming wedding just continue reading.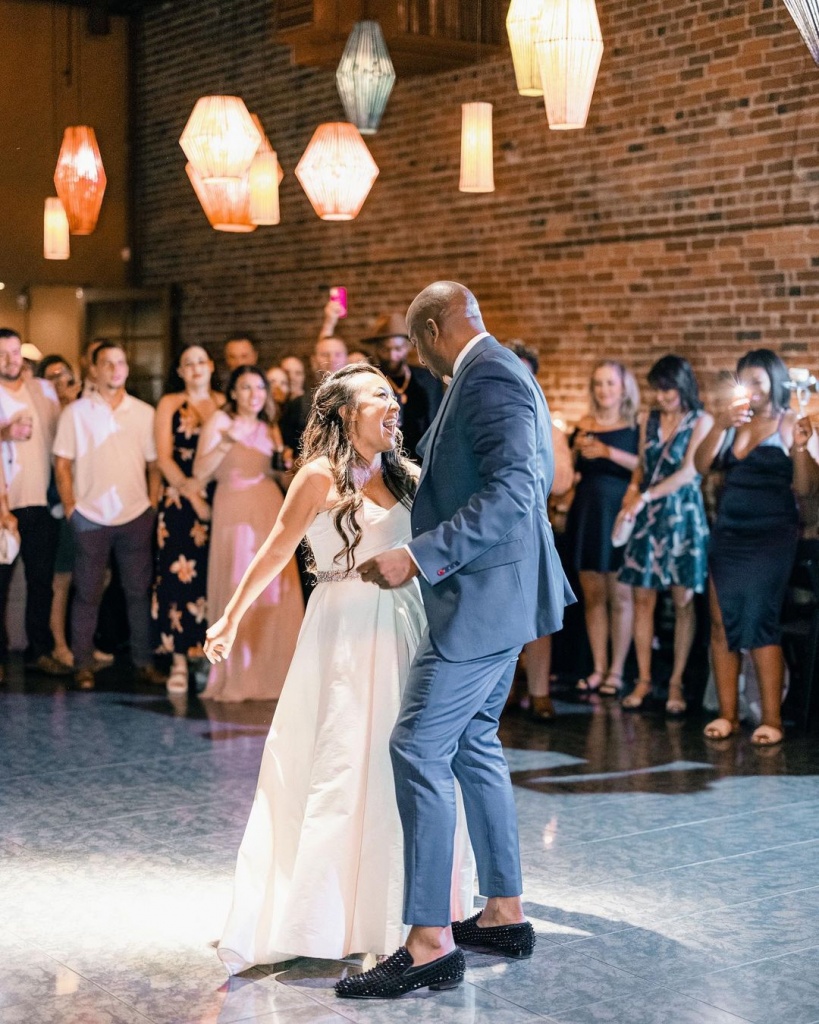 Djs for a wedding. Photo by Aaron Liu
How to find a DJ for wedding
Once you've made the decision that you want to hire DJs for a wedding, your next step is to start selecting the appropriate musicians. But where do you start if you know nothing about the music industry or how DJs work? This guide will help you choose the right expert among thousands of available wedding vendors.
Book your DJ as early as possible. The list of professionals you should start looking for right after you set your budget includes DJs. Weddings and other celebrations occur more often than you think, so make sure the musicians you want to hire for your celebration are booked by you and not someone else.
Consider previous experience. Professional DJs know how to read the crowd, when to move on to toasts or any announcements, and when to play a specific song, so avoid hiring complete beginners.
Explain your preferences. Provide the DJ with the list of songs you'd love to hear during your wedding. Alternatively, you can create a "do not play" list to make sure that no unpleasant music plays when you're having the time of your life.
Ask for samples. After you've chosen a few DJs that you like, ask them to provide you some examples of their previous work, a mixtape or a video from a live performance. This way you'll make sure that you'll have high-quality music during the party.
Check the equipment. Before signing a contract with DJs make sure they have everything they need to successfully perform at your wedding. In some cases, the equipment may be incompatible with the venue, so your DJ must be able to solve these issues and provide the appropriate equipment.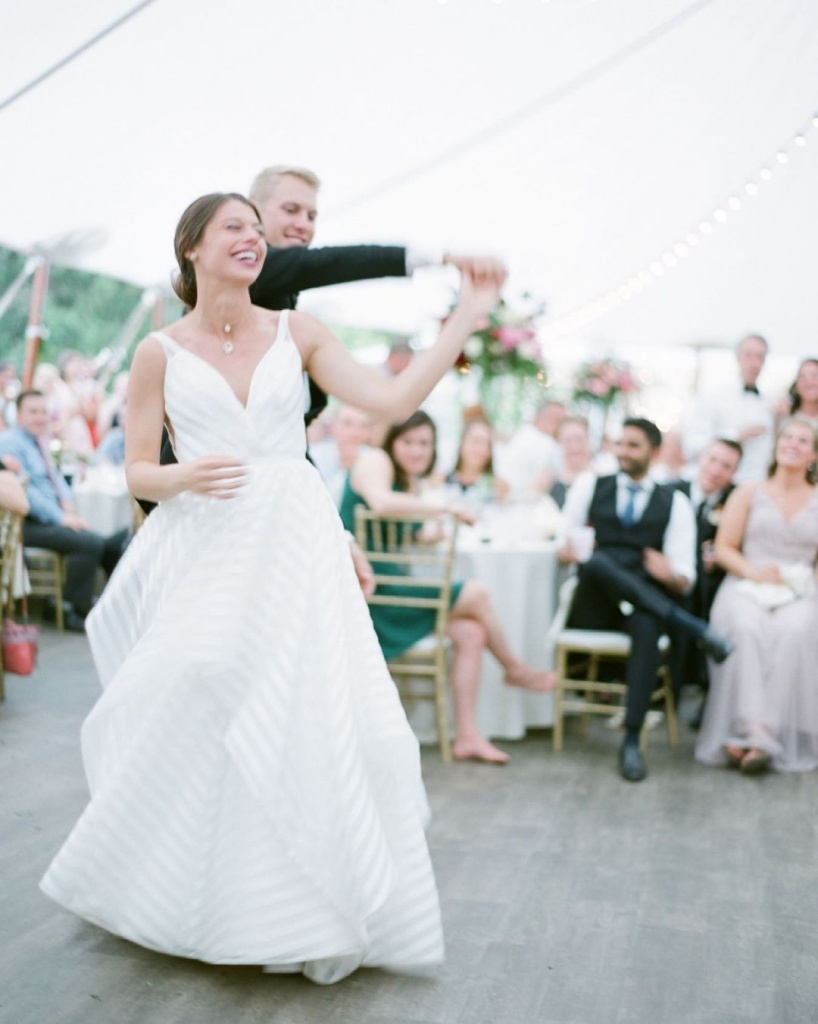 Best wedding djs. Photo by The McCartneys
Price for the DJ's services will definitely influence your wedding budget and the decision-making process. Learn more about the key factors that influence the wedding DJs cost before you start choosing a professional for your celebration.
Time. The longer you want musicians to work, the more you'll need to pay. Additionally, if you plan to party all night, it is highly possible that you would need at least two wedding DJs. More people also means higher cost.
Experience. Popular weddings DJs typically charge higher fees, so if you want to hire a pro with a great reputation, get ready to pay the price above the average.
Extra equipment or services. The best wedding DJs aside from outstanding sound and music also offer multiple additional services, such as lighting or special effects. So if the musicians would need to provide any extra services, most likely they would also ask for additional payment.
Distance. If you plan to hire local DJs for a wedding, travel costs would be rather low, while if you want the musicians to come from another city or state, the travel costs would be significantly higher. Still, often, DJs include travel costs to the end price so you wouldn't need to pay any additional fees.
If you cannot find an appropriate DJ for your celebration, don't get desperate - Wezoree is here to help you. We collected the best local wedding DJs in our database, so we will find a music expert for you in no time.
Check the table below to find relevant information about the prices for wedding DJs: