Photos of the Cutest Kids at Your Wedding
Publication date:

03/18/2022

Updated:

02/06/2023
Kids always do unpredictable and cute things. That's why if your wedding guest list includes children, you'll definitely have a lot of sweet photos of adorable little helpers. While you might want to have a few staged photos with a shy flower girl or a determined ring bearer, the best photos of kids are always natural and candid. From pictures of the flower girl admiring your amazing white dress to kids having the time of their life on the dance floor, these photos of young guests will help you remember the special atmosphere of your big day. 
While the photographer will know how to capture the cuteness and spontaneity of children, it's always great to know what kind of photos you'd love to have. These photos of the cutest kids will give you some inspiration and help create your own wedding shot list.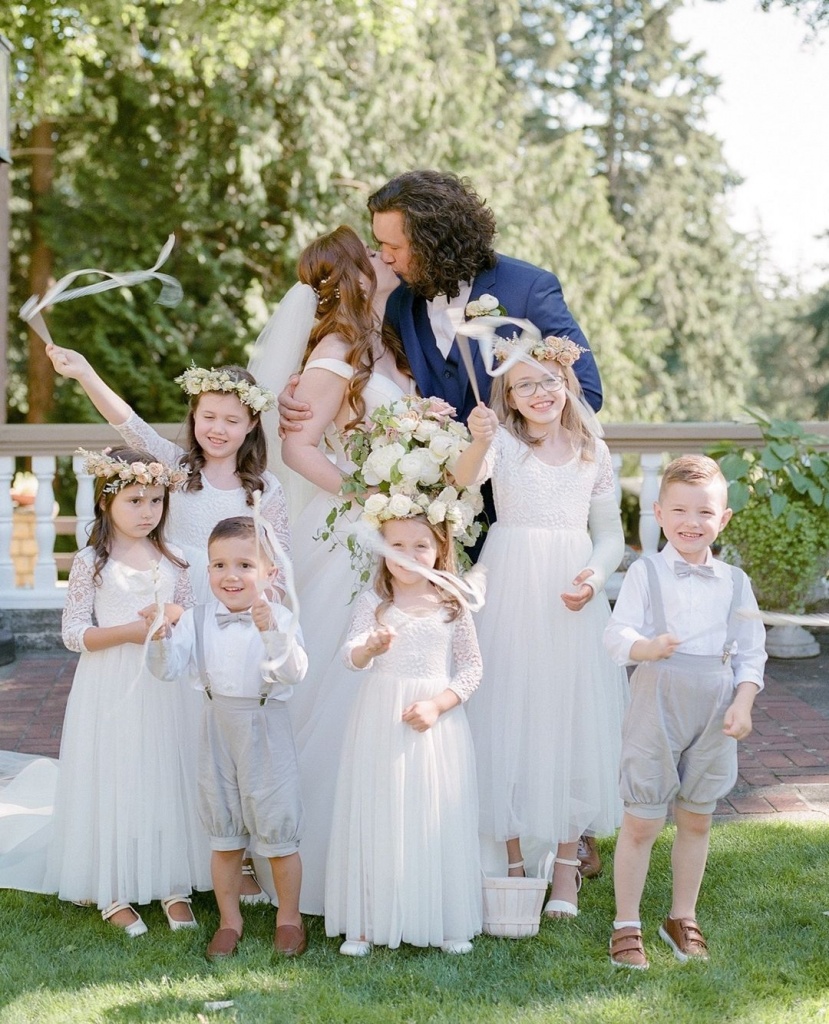 Photo by Kerry Jeanne
Find Sweet Moments
Wedding photography is always sweeter with kids acting naturally cute. Perhaps children help the flower girl fix her outfit? Or maybe the ring bearer is trying to steal the kiss of the bride? Pictures showing all these adorable little moments are priceless. Surely, a wedding will create multiple opportunities to capture children doing sweet things.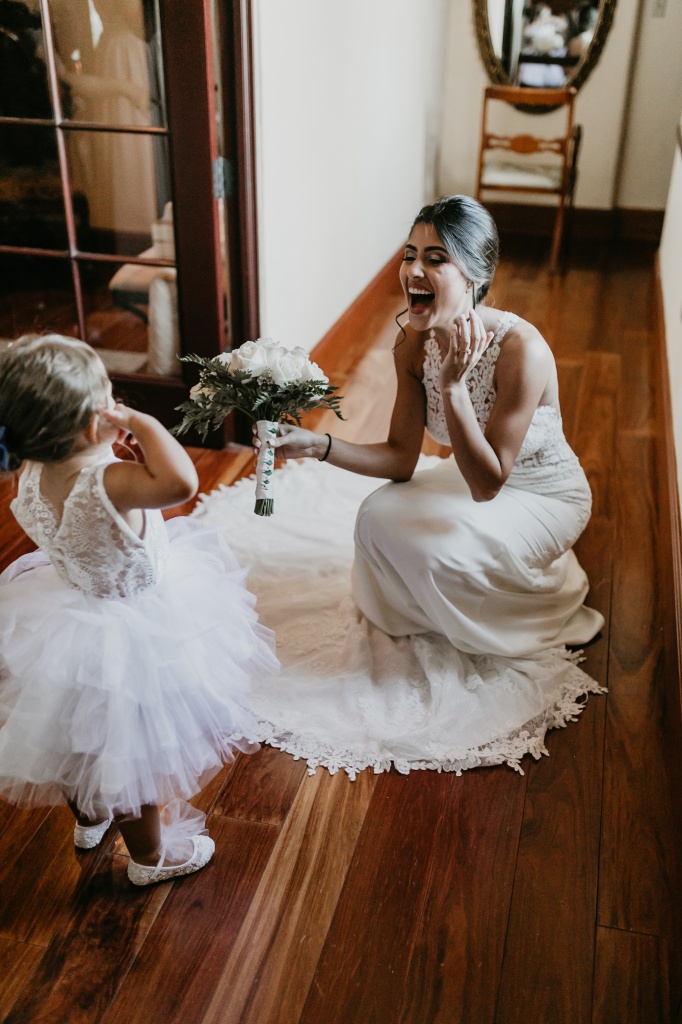 Photo by Emili Prada
Catch Silly Moments
Kids come to the wedding to have fun, and even the serious formal ceremony will not stop them. Your little wedding helpers will surely do some sweet and silly things while walking down the aisle and later at the party. A professional photographer will definitely keep an eye on children and capture some cute and funny moments. Just take a look at these young guests enjoying their time while the adults are busy with their boring things.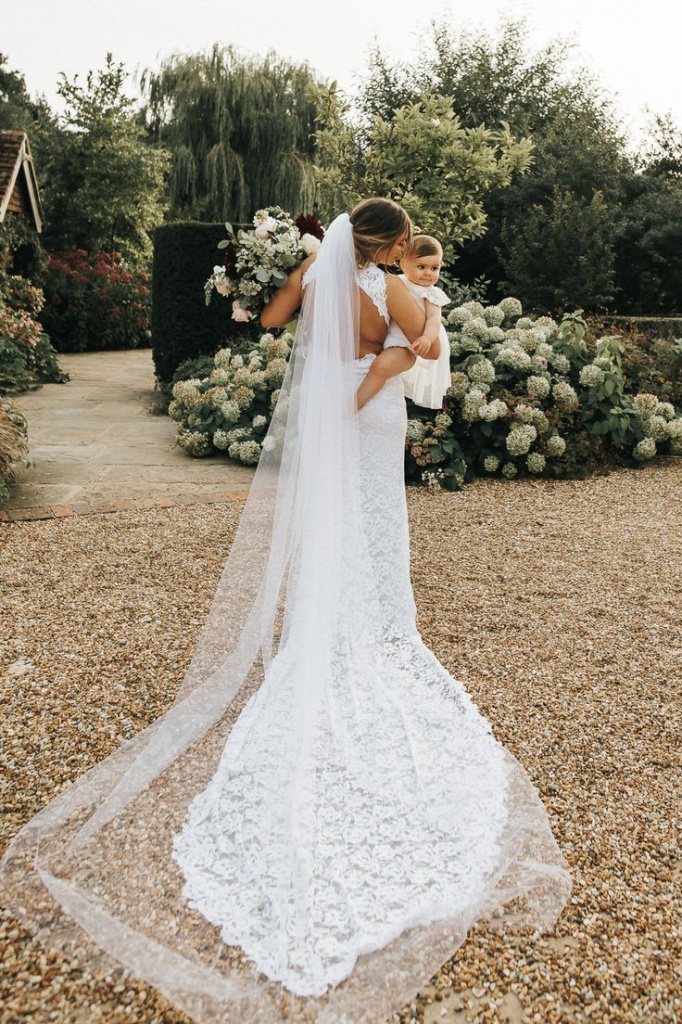 Photo by Kristy MacKenzie
Capitalize on Cuteness
Children are especially adorable when they are dressed in their formal wedding outfits. Little dresses, small bow-ties… can anything be cuter? Even though the kids may not always be fascinated with their costumes, they would still look like sweet and lovely copies of adult guests. Ask a photographer to take a couple of portraits of children and to capture their natural cuteness in the picture.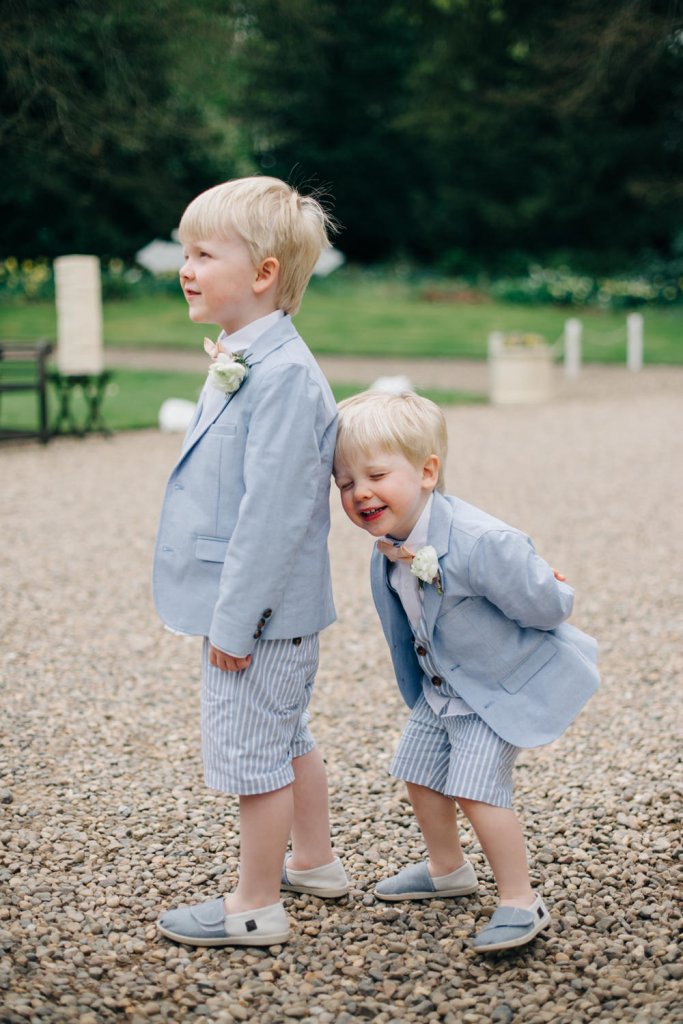 Photo M & J Photos
Get Their Grand Entrance
The entrance of the ring bearer and the flower girl is always a very sweet and touching moment of the wedding ceremony. No matter how children make their way down the aisle, you'd love to have a picture of them playing their roles on the wedding day. If you pre-planned to have some specific photos of the kids, make sure to inform your photographer about it, so they are in place to take the pictures.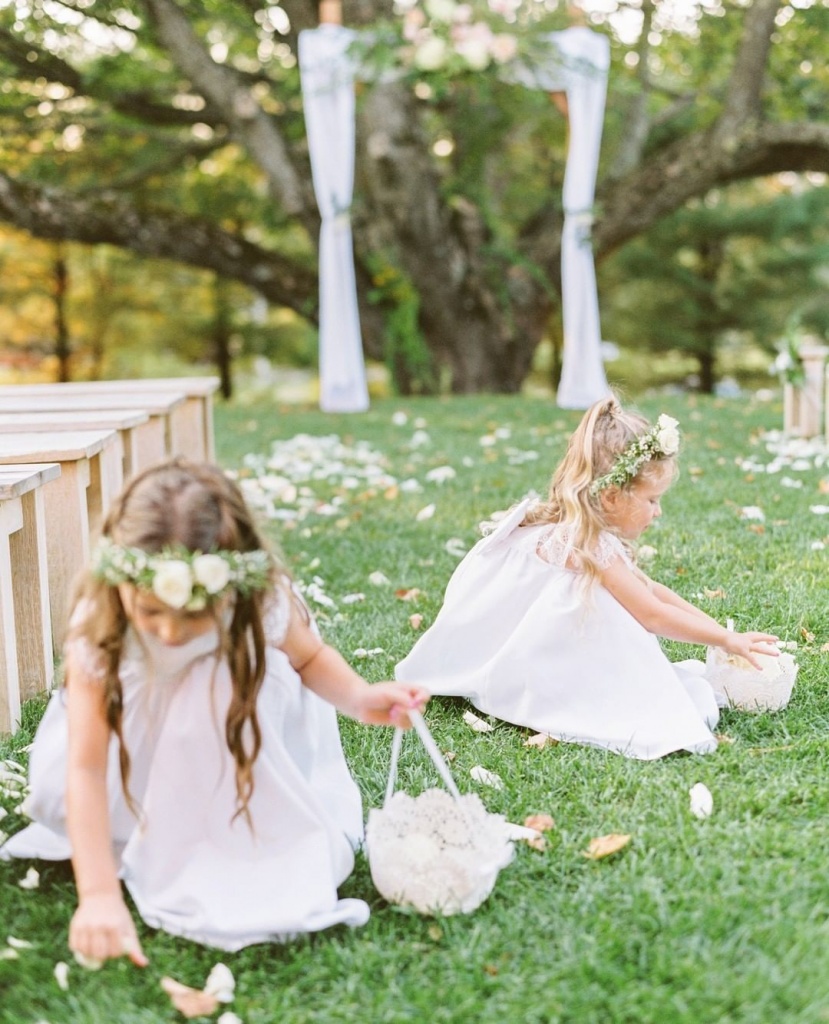 Photo by Callie Manion
Display the Rings
Who is cuter than a lovely little ring bearer? Your wedding album surely needs a picture of the sweet boy or girl preparing the rings before walking down the aisle. Being focused and a little worried at the same time, children always look adorable when they are awarded the great responsibility to take care of the rings. This lovely girl is very cute, keeping the precious rings safe while waiting for her turn at the wedding ceremony.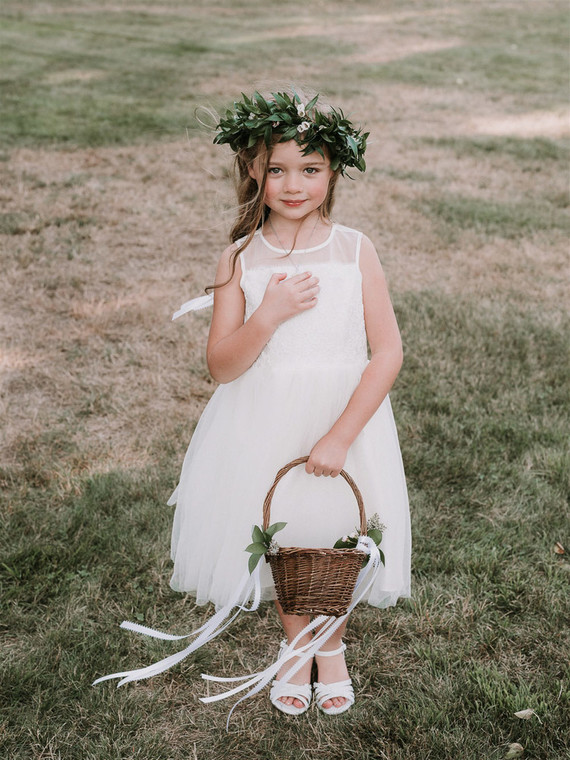 Photo by Linsay Hackney
Capture From Afar
Wedding photos always capture a lot of people dancing, laughing, and having fun. That's why oftentimes the photographers are waiting for special moments when the person or the newly-wed couple sneaks out of the wedding party to have a little privacy. Little guests are no exception. Even though they enjoy their time during the reception, they might need some time alone. That's the perfect opportunity to take awesome pictures of cute ring bearers and flower girls from afar. Just take a look at this photo of the adorable kids enjoying their time together.