21 Best Unity Ceremony Ideas
Publication date:

08/19/2022

Updated:

03/30/2023
Everyone knows about rites, rituals, dancing, singing, and feasting at a wedding. When you start preparing for this day, there are lots of little components you didn't think about before: miniature decor, gifts for guests, and various entertainments. People always want the wedding to be flawless and different from any others! Continue reading to discover how to make your most special day even more sensitive.
What is a Wedding Unity Ceremony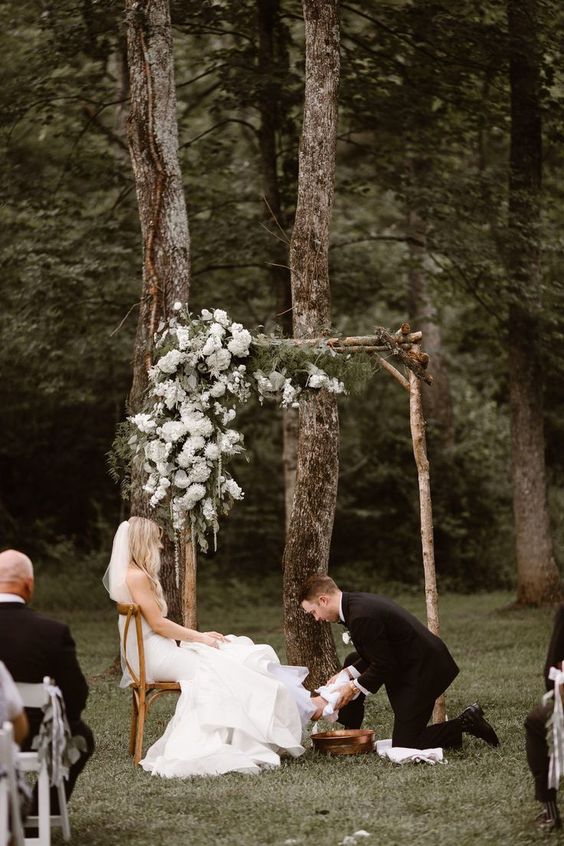 The unity ritual is an emotional moment of the marriage, which consists of the alliance of two halves into one whole heart. It is the moment when the couple opens the veil of their relationship to their guests.
There are usually three types of union:
a religious ceremony;
the ritual of a certain country;
a unique idea of this couple.
Religious and traditional ceremonies look very unusual, especially if there are people at your wedding who have never seen anything like this before. At the same time, the most creative ideas are those that didn't exist before you make them real. Consider common hobbies, activities, work, and your best leisure time.
When To Schedule Unity Ritual?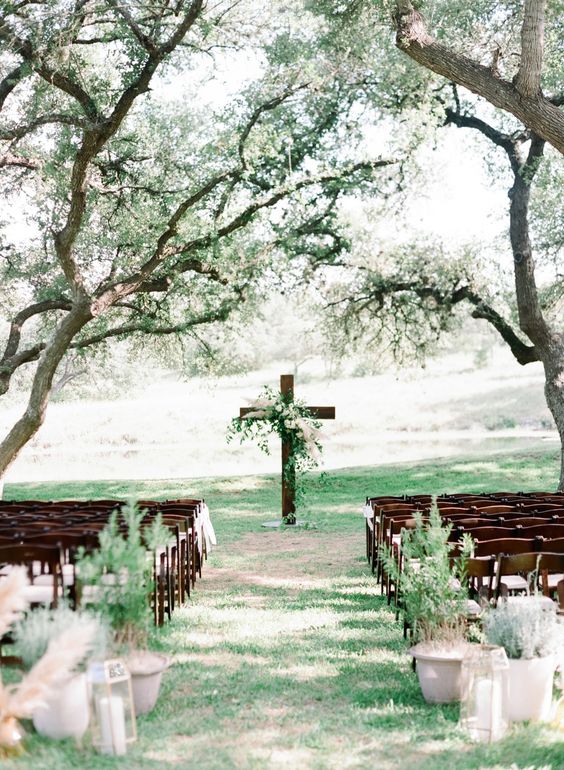 There is no specific hour when this ritual should be done. However, there are suitable moments:
after the vows announcing and before exchanging the wedding rings;
when the ceremony is over;
before the traditions.
If you don't like the idea to separate the moment of exchanging rings from the vows, choose the other period during your celebration time. It will be much more free time if you plan something long and special.
A unity rite is sometimes held at sunset or the end of the celebration. Don't plan everything at the same period. Learn How to Plan a Wedding: Step-By-Step Guide and then choose the most convenient moment of the celebration for your unity tradition.
21 Best Unity Ceremony Ideas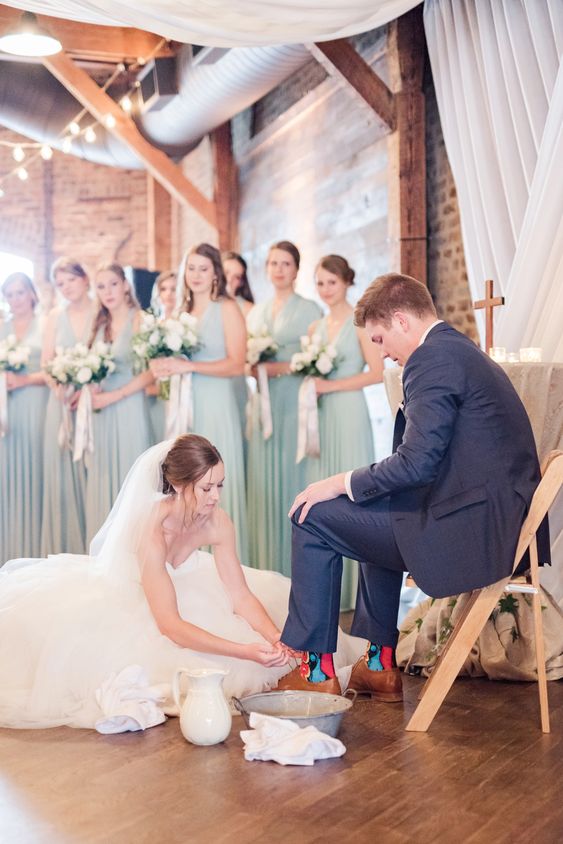 All ideas are divided into spiritual and non-spiritual. Let's begin with the first ones.
5 Religious Unity Ceremony Ideas
Many spiritual traditions take place right in the church or a temple if you are marrying there. So for the ceremony, you can come up with something else. You should consider the following options:
Putting the crown.

Photo by Veils _ Tails Photography

It is a Christian practice when the diadems are blessed with prayers. "This is my commandment, That ye love one another, as I have loved you"

Binding of hands.

Photo by Ashley Notley Photography

It illustrates the linking of two energies into one.

Illuminating a candle.

Photo by TRACY ENOCH PHOTOGRAPHY
To light one family, you need to have two others first. Two candles can be held by the bride and groom's parents or the bride and groom themselves.
Shared blessing.

Photo by KT MERRY

These prayers can be classic or also sound like your vows.

Blessing of a holy symbol.

Photo by Mandy Liz

You pledge to save this cross or other symbol in your home as a connection not just between both of you but also with God.

There are numerous other religious traditions relying on your beliefs. Ask the elders and monks, and you will surely locate an interesting ceremony.
16 Memorable Unity Ceremony Ideas
Many ideas will give a chance for you to leave a memory after the tradition for a lifetime.
3 Sand & Salt Unity Ceremony Ideas
A container of sand or salt

Photo by PHIL CHESTER

The partners take different glasses and alternately pour layers of sand or salt into the beautiful vessel.

Burying oaths

Photo by Aric + Casey Photography

It's especially appropriate if your wedding area is a beach.

The last stretch

Photo by Melissa Schollaert Photography

You salt two pieces of bread and then exchange them. It is meaningful to salt so that there will be only sweetness in your future life!
3 Сocktail Unity Ceremony Ideas
Alcohol flavors

Photo by Leah Marie Photography

Combine two various kinds of beer or other alcohol in one drink to prove that the incompatible could have a perfect taste.

Anniversary wine.

Photo by Jessica Burke

A prolonged but interesting process! Make your wine, stomp the grapes well so the juice comes out. Let this bottle be exclusively better in 50 years, just like your marriage.

Chemical cocktail

Photo by sugarandcharm.com

Create a chemical reaction. Ask the professionals, use protective gloves and do something safe! Two colors form an entirely new third color of your love.
5 Unity Tree Ceremony Ideas
Plant a tree

Photo by Anna Delores

It's a good option for a backyard wedding. Both fruit and an ordinary tree can be suitable. It is better to choose redwood, oak, or another tree that can grow forever.

Family flower

Photo by Lindsey Boluyt

Plant something in a pot and don't forget to take care of it.

Water the tree

Photo by ERICA ROSE PHOTOGRAPHY

It's necessary to explain the importance of the improvement, the so-called watering of relationships.

Saw the log!

Photo by CORNELIA LIETZ PHOTOGRAPHY

This tradition reaches from Germany and represents overcoming the first common difficulties.

Fireplace.

Photo by Photographer Victoria Selman

Light a fire together and then jump over it holding hands. It is a sign of unbreakable tenderness and the solution to every problem. Of course, you shouldn't jump into the fire if you wear a long white dress.
5 Сreative Unity Ceremony Ideas
Draw a picture

Photo by Jasmine Star Photography

It shouldn't look like a masterpiece. Create an abstraction and write an inscription that will warm your heart.

Sing a song

Photo by Chris Züger Photografie

Sing it with one microphone. Let it be the song of unifying your voices.

Complete a puzzle

Photo by MY HEART FOLLOWS

A giant heart constructed of cubes or a favorite romantic phrase. It's all up to you.

Into future

Photo by Mills Photography

Note a message to your partner and hammer the container with nails. Make several boxes and open them in 10, 20, or 50 years.

Bon Appetit!

Photo by Melissa Marshall

Feed each other your favored snacks, appetizers, or meals. Tasty, just the way you like it.

Eventually, it doesn't matter if it's one reunion tradition or 10. Try to invent something special for yourself based on everything we have said. And then just enjoy! And if you are planning your wedding in summer, take advantage of Summer Wedding Ideas You'll Want To Steal.