Wedding Ceremony Ideas & Tips for Choosing the Right One for You
When it comes to planning the wedding - there's always a question "won't it be the same as everyone has?". That's why you're here searching for some ideas to make your big day more unique. Today we'll talk about wedding ceremonies and how to create one that'll be just right for you. Following these tips, your guests will leave thinking "WOW" and not "Meh, I've seen it before".
Why is a Wedding Ceremony So Important?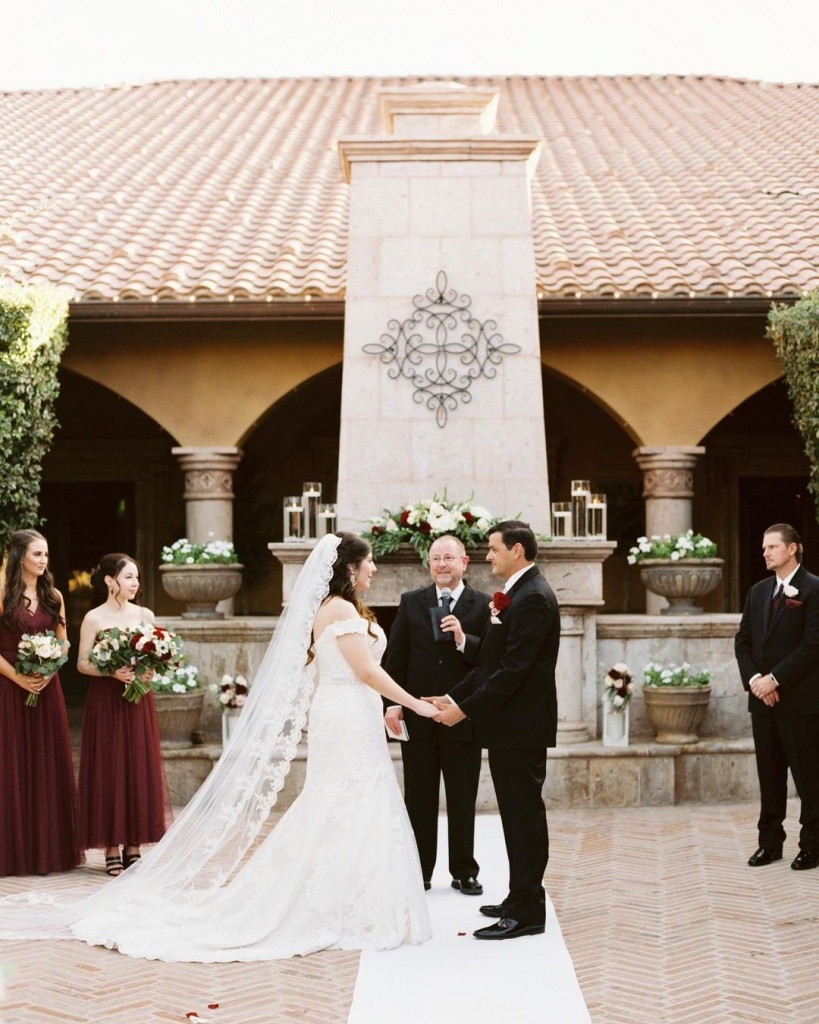 Photo by
Lena Plotnikova
In the modern-day world when life is moving so fast it's vital to stop and celebrate the moment you're about to unite your paths till death tears you apart. If you're still doubting if you really need a wedding ceremony, here are a few things to consider:
It's a celebration of the sacrament of marriage
It's where your marriage really starts. It's where you declare your vows to each other, celebrating the commitment.
Your marriage gets blessed
The process of connecting two souls in the presence of God and your closest ones - is a moment to remember. And it's worth the money if you're planning a wedding on a budget.
8 Types of Wedding Ceremonies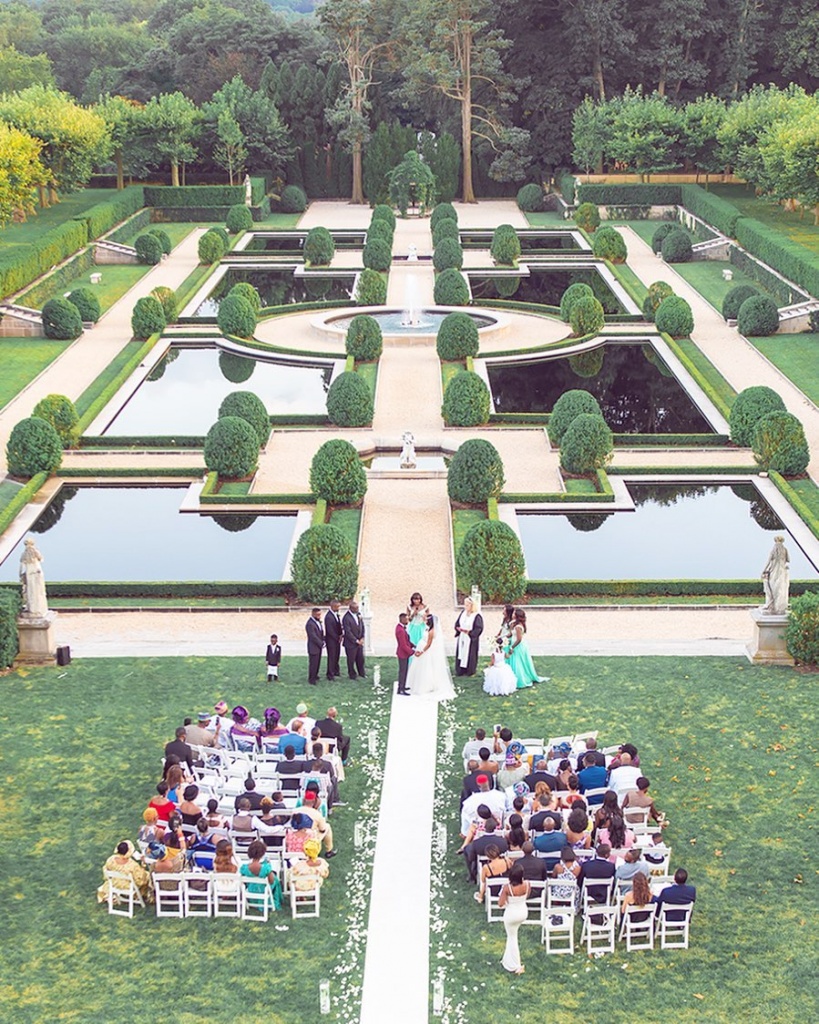 Photo by
A Day of Bliss Photographer
We bet you thought there are only two types of wedding ceremonies - civil and religious. In fact, there are a whole bunch of them. Choosing your type will affect all further decisions from the place where you're going to exchange your vows to the rituals to include. Take notes!
Religious ceremony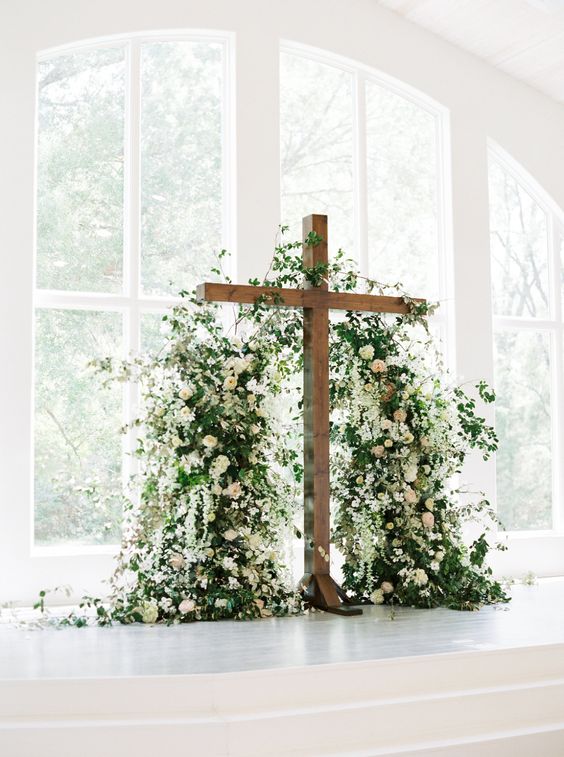 Photo by @katimallory
If religion is a big part of your life you'll want your church to recognize your marriage. The majority of church leaders are licensed to hold ceremonies, but sometimes you'll need a civil one to make the marriage valid.
Civil ceremony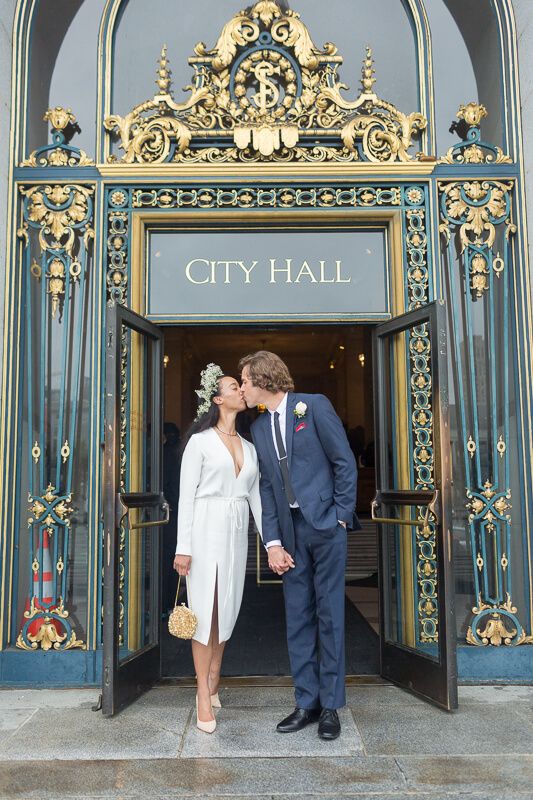 Photo by Red Eye Collection Photography
It's a brief, non-religious process, conducted by a registrar. This type lacks personalization as it's usually held in the city hall or the courthouse. The bad news is that you will probably be standing in a line along with other couples wanting to get married on the same day.
Interfaith ceremony
Love has no limits. While a few centuries ago marrying someone out of your religious community was terribly inappropriate and the only choice was to change your religious beliefs to the ones of your partner - today it's all in the past. In this type, the officiant will shape your ceremony so that both of you can get blessings in the way your religion tells you to.
Commitment ceremony
Note: this one is not legally recognized. Wanna celebrate your marriage without any paperwork, licenses, and contracts? Here you go!
Humanist ceremony
Having no religious background this type of wedding ceremony gives you freedom of choice: anytime, any location, no specific order of events or traditions. The only thing that matters is the couple and their relationships.
Non-Denominational ceremony
If you do believe in something but don't associate yourself with any religion - this is your perfect choice. The officiant will point his attention to the couple and their story, rather than to the culture they belong to.
Interdenominational ceremony
You're gonna need this one if you and your partner are both Christians, though confess different denominations. To know the peculiarities of this kinda marriage you have to consult with your church leader.
Destination ceremony
Religious or not, destination ceremonies are filled with love and joy. They are a bit longer to plan, so you might wanna check our article about 10 things couples can do to make wedding planning less stressful.
Top 7 Creative Ideas for Your Wedding Ceremony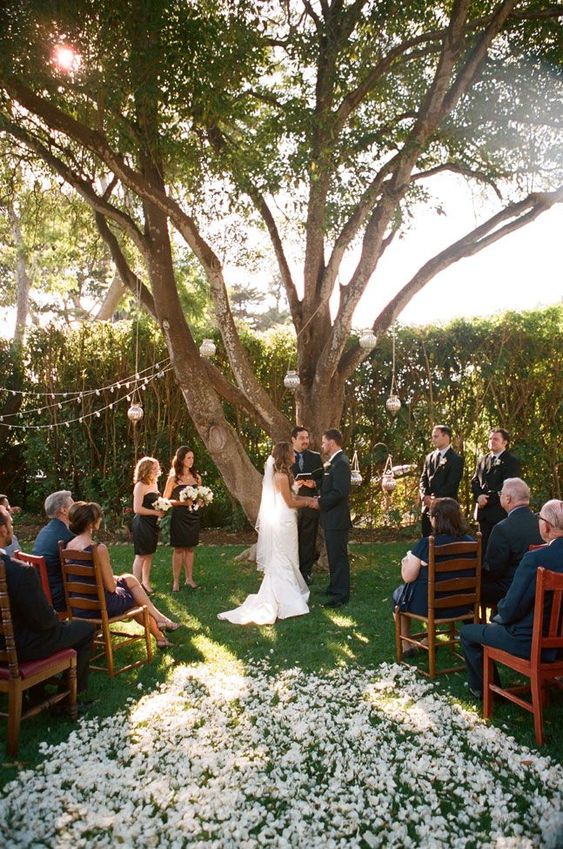 Photo by Storyboard Wedding
Wezoree is all about helping you to be you while still following the trends. We've seen lots of creative wedding ceremony ideas so far, let's see if yours can be unique!
Plant a tree!
To symbolize the beginning of your journey - plant a tree in the backyard. Here are also some tips on how to make a cozy backyard wedding. If you live in the apartment - pot a plant!
Love letter in the bottle
Write down your love letters and place them somewhere safe until you open them 10 years later.
Ring warming
If you choose this idea to make your own - make sure no bad people are invited to your ceremony. The thing is that your rings are passed around to your guests and while holding them - they pray or bless them.
Have a shot with your father before walking down the aisle!
Have a shot of your favorite drink before your father will take you to your significant other. Imagine how cool these pictures would look!
A painting?
When no words can explain the emotions you experience - paint and put this special painting on the wall of your bedroom.
Include your pet!
In any way you'd like.
Personalize your bouquet
Ask your groom to order a small medal with his words of love to you and put it on your bouquet.
Top 5 Creative Wedding Ceremony Rituals That Symbolize Unity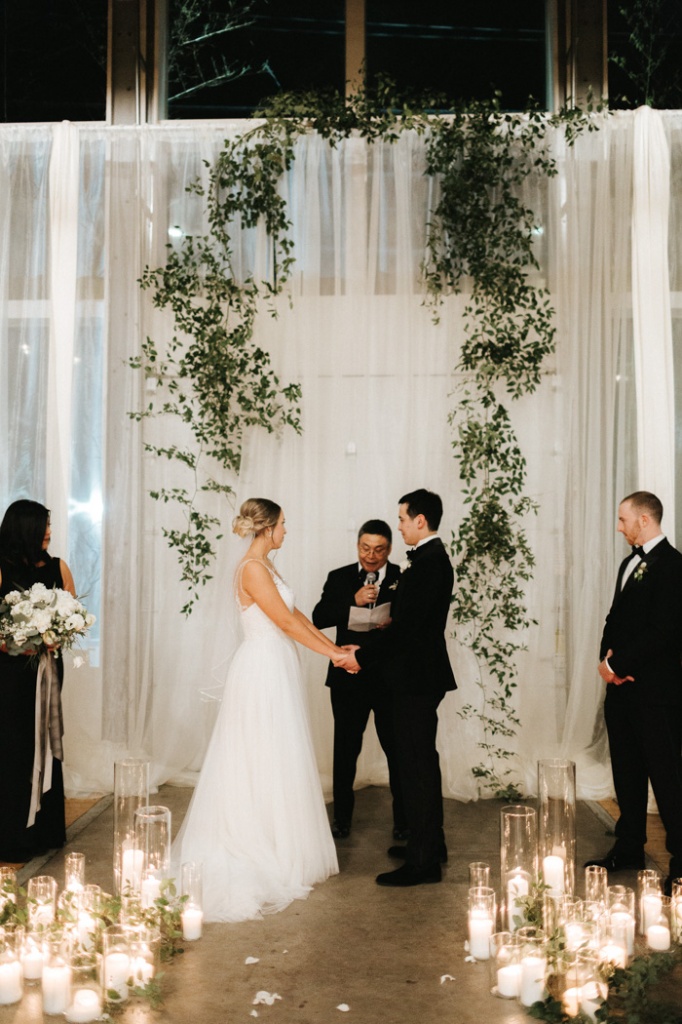 Photo by Gallivan Photo
Each culture has its own set of traditions to include in your wedding. We did the research and collected some universal rituals to celebrate the unity of two hearts.
A unity sandwich
Why not? This sandwich will symbolize the tasty beginning of your life together.
Butterfly release
A romantic way to begin your journey.
Light a unity candle
Being one of the most common rituals it's still very powerful.
Get wrapped in a blanket
To celebrate closeness in any life situation awaiting you.
Fasten your hands together
What a beautiful symbol of infinite love!
Which Type of Ceremony is Right for You?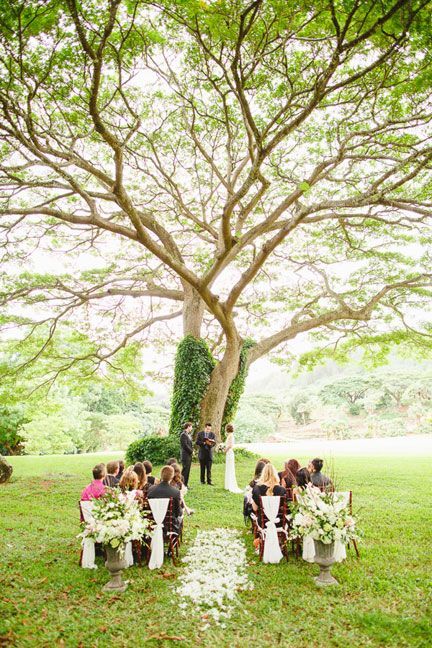 Photo by Sea Light Studios
After reading all the information above you surely stopped to google more about some aspects of the wedding ceremonies we talked about. The only advice left is that you should follow your heart. Whatever is comfortable for you is ok. Whatever represents your couple the most is ok. At this point, Wezoree blesses you to have the best wedding ceremony ever!