Complete Guide to Classic Bridal Jewelry
When the wedding dress is ready for the day, the most comfortable shoes are found, and the ring shines bright on your finger, it's time to choose wedding jewelry. We know that each bride wants to look flawless on her big day, regardless of the number of guests and the concept of celebration. There are so many important things you still have to do and worry about, so Wezoree has compiled a complete guide to classic wedding jewelry for brides!
How To Wear Wedding Jewelry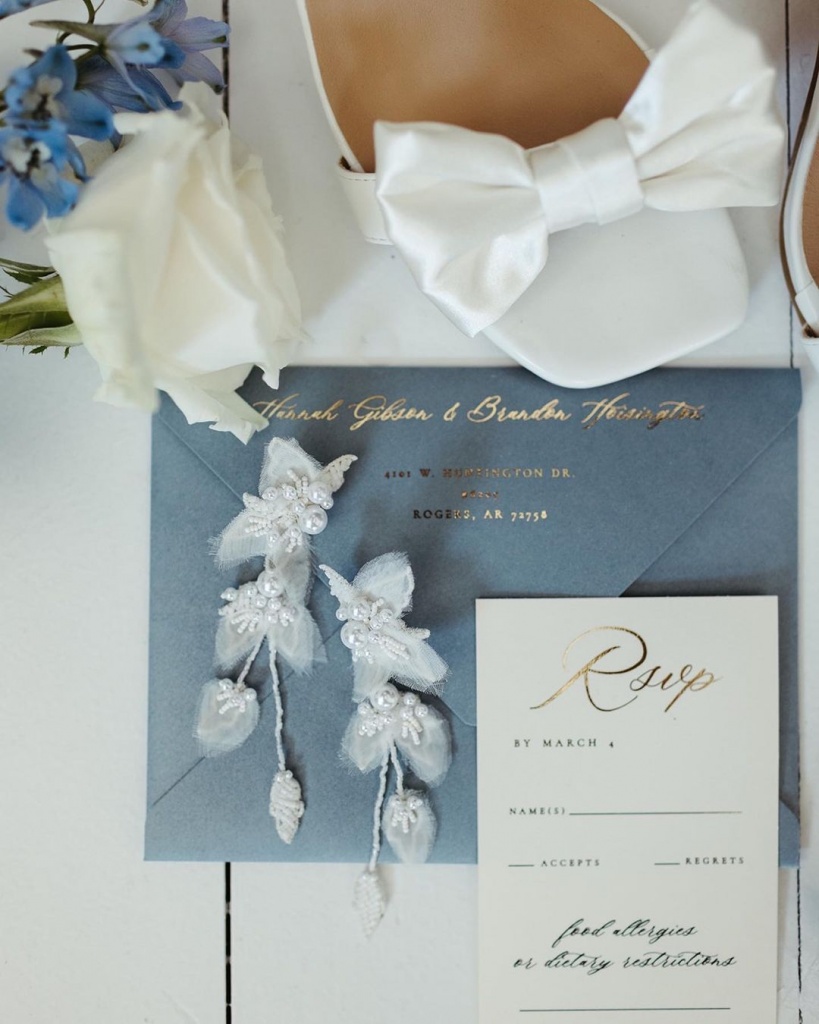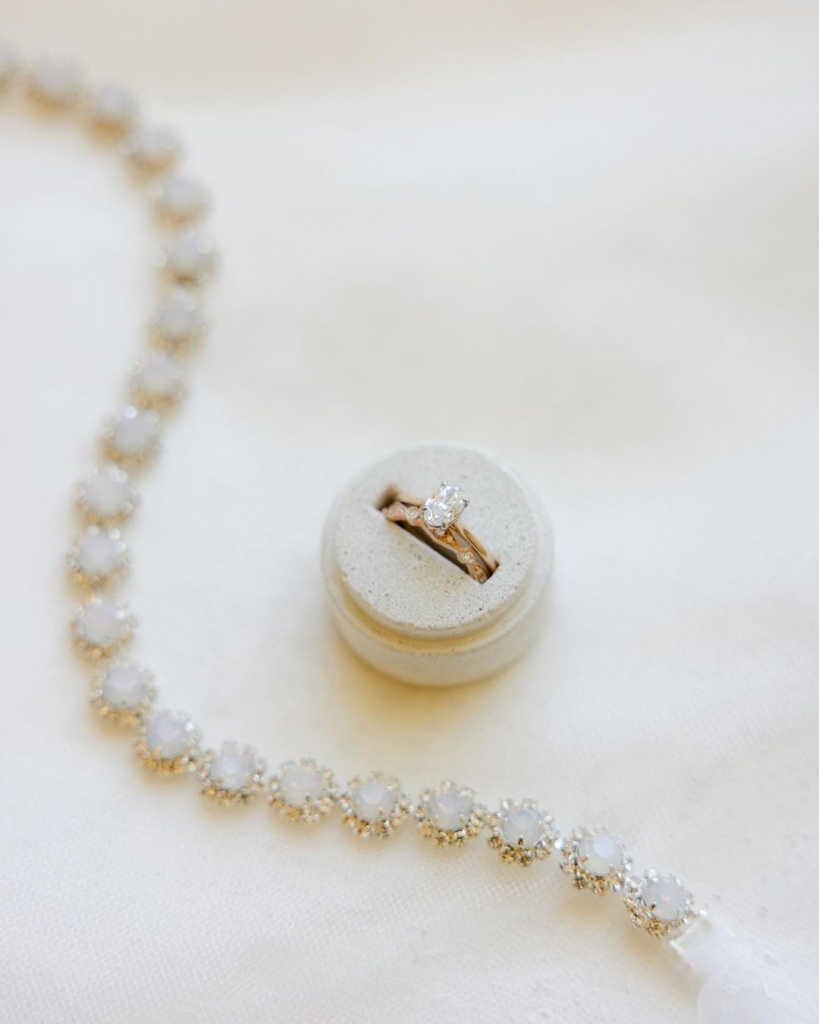 When choosing wedding jewelry for the bride, don't forget about the attributes of a real princess. Diadems and tiaras with the right hairstyle and veil will become the brightest detail of the wedding outfit. 
You can also emphasize your beauty and youth with hairpins. Flowers, pearls, and rhinestones are often attached to them. Visit any jewelry store, they can offer brooches - luxurious products for winter versions of a wedding dress. By the way, check out the article to see top winter photoshoot ideas!
Classic Bridal Earrings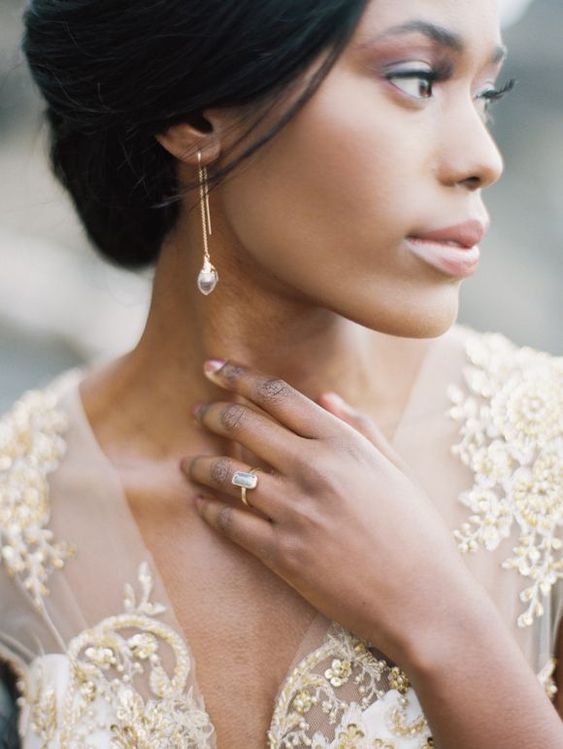 To make the wedding earrings look amazing in the wedding pictures, you should take a closer look at the classic models. Elongated pendants, transparent stones, shiny inserts, and iridescent strands of pearls found their calling as accessories for a solemn event.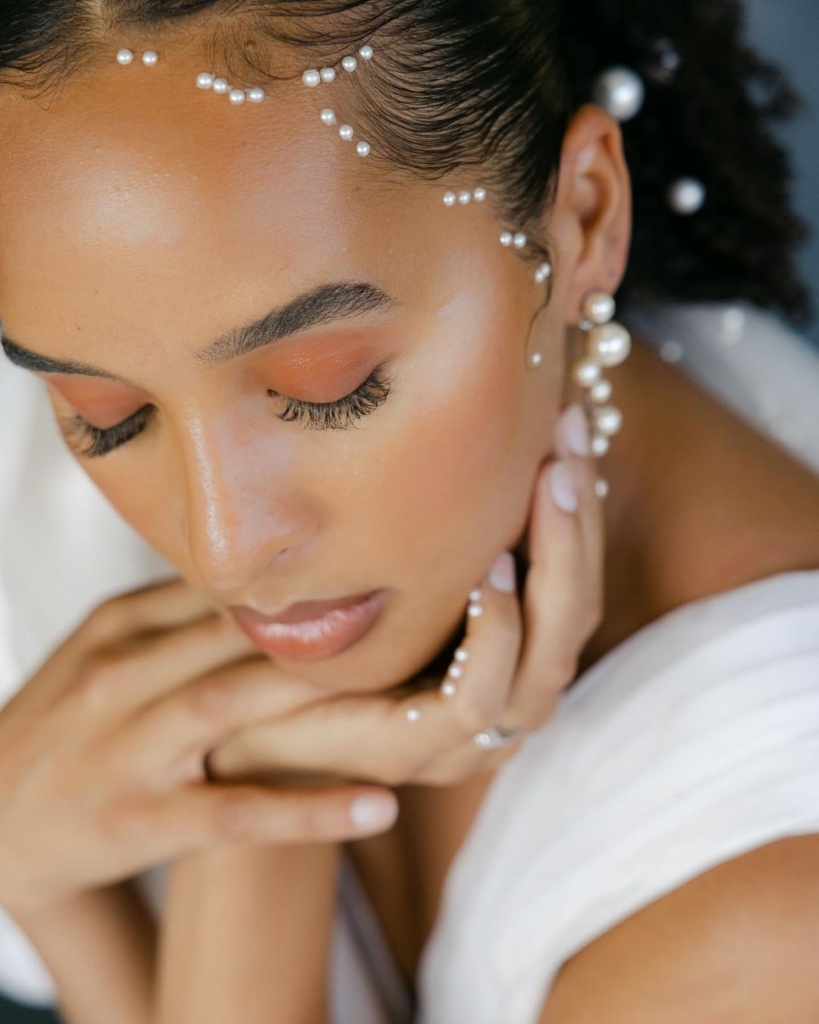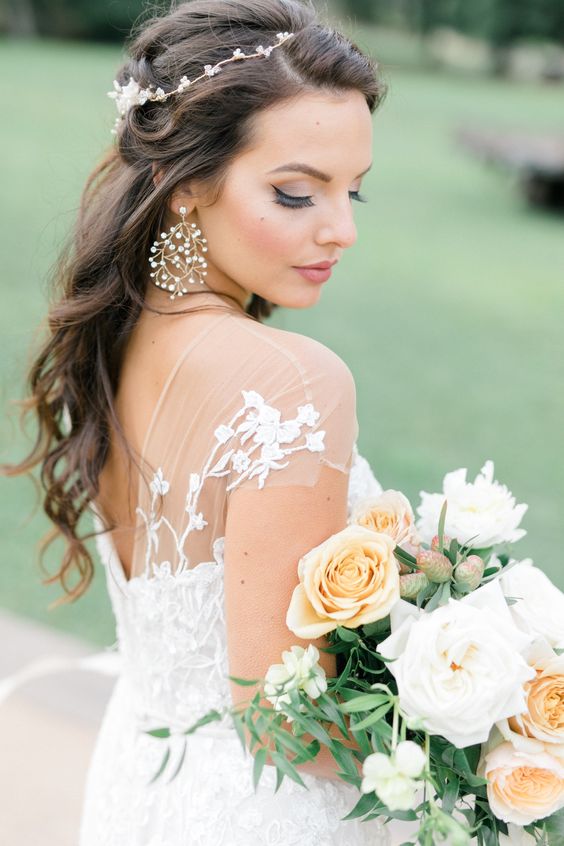 Poussette studs with small diamonds or pearls are a universal option for any hairstyle. It's also a stylish answer to minimalism, which combines a spectacular image and noble taste.
Earrings with a secure lock and a heavier pendant go well with a dress of a simple cut. Well-chosen earrings with quartz or topaz can emphasize the color of the bride's eyes.
Elongated earrings are well combined with a high hairstyle and elegantly frame the lines of the face and neck.
The right earrings are able to complete your ideal bridal look.
Traditional Wedding Gold Necklace Design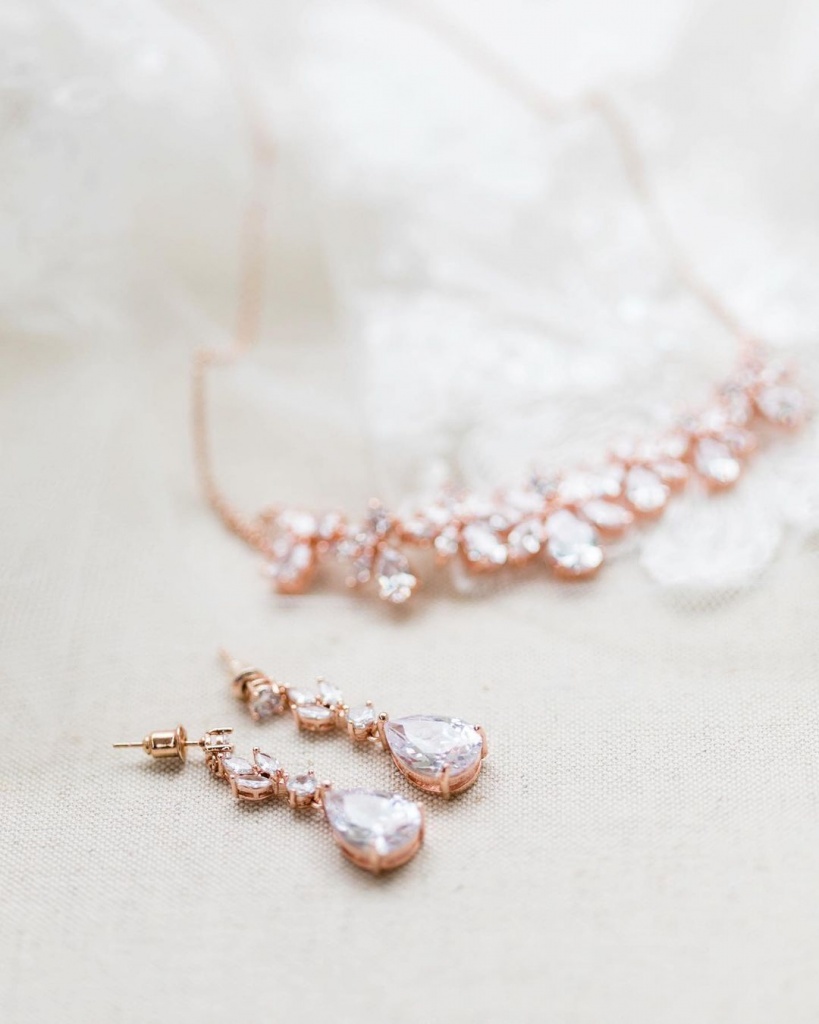 A necklace or pendant is required for open dresses. They're great if you want to emphasize the lines of the collarbones and neckline. Choose high-quality cut diamonds or high-purity cubic zirconia. A string of pearls or a modest cross is appropriate if the wedding dress is made in an ethnic style.
In recent years, more and more brides choose bolder products. Geometric necklaces and pendants from pink and yellow gold confidently win positions. All in all, the only thing that matters is how you feel in such jewelry.
Traditional Wedding Ring: How To Choose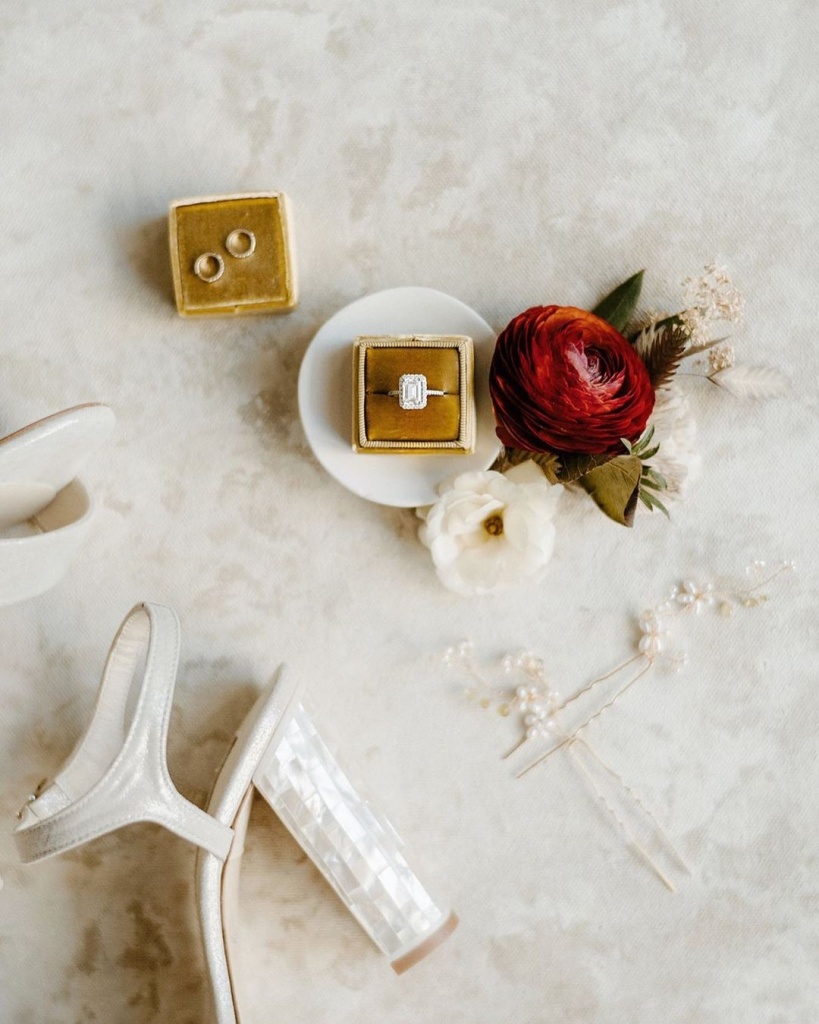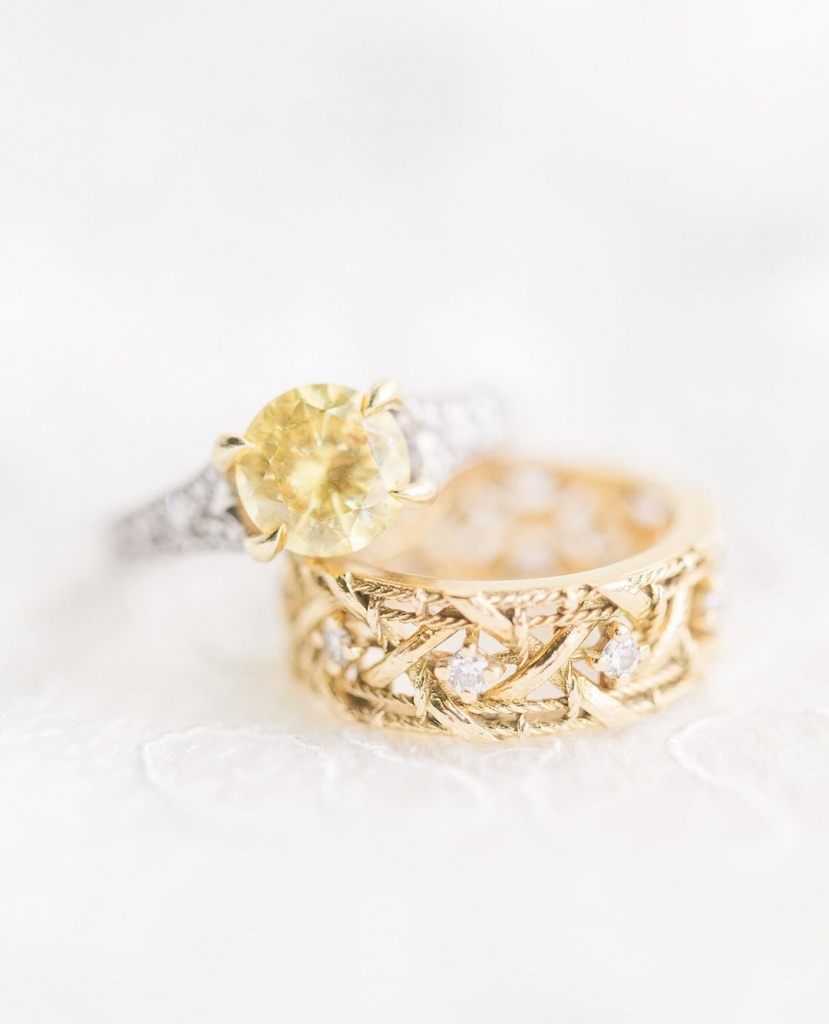 Veni, Vidi, Bought! That's how men imagine buying wedding rings. However, everything's a little different in the real world. With the choice of rings, as with marriage, there is no rush, otherwise, you may run into an unpleasant surprise.
How To Choose The Right Ring Size?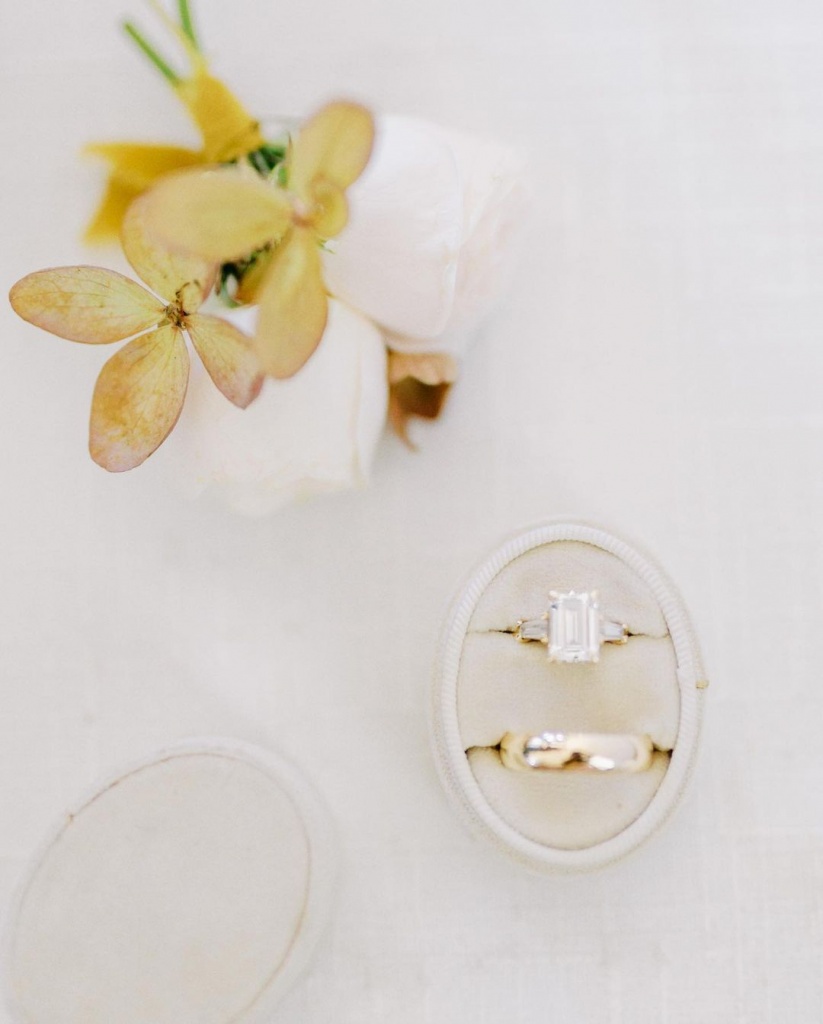 Remember, the size of the fingers changes depending on the hot/cold weather and the time of day!
Weight changes, as well as daily activities, can also play a cruel joke on you, so keep in mind these things:
Wide models fit tighter.
Take measurements in the middle of the day and at room temperature.
How To Choose The Ring Design?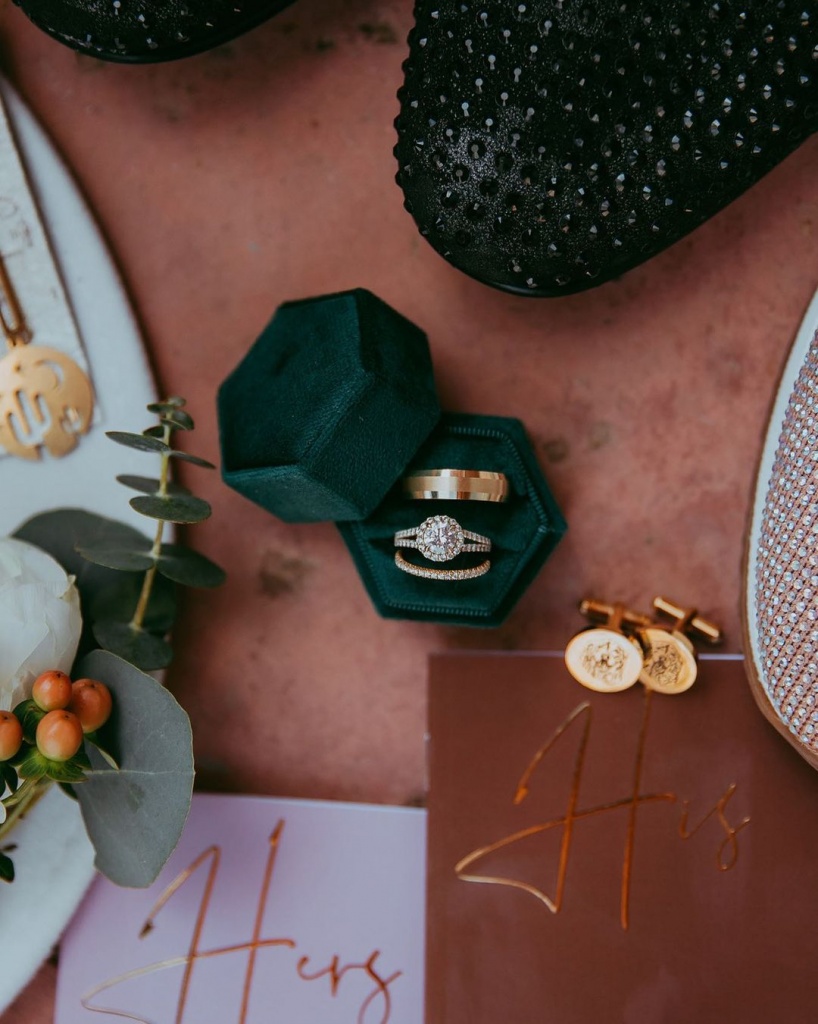 Although the classics remain a win-win option, more and more newlyweds are choosing non-standard designs. Stereotypes fade into the background, and the traditional smooth rings give way to products with an original pattern and bright inlay.
A wedding ring today is a mix of classics and extravagant modernity. Different stones, colors, and textures can be combined in it. Paint your attention to the texture of the product. Along with classic smoothness, bolder variations with metal texture are possible - carving, matting, graininess.
How To Wear Wedding Ring With Other Jewelry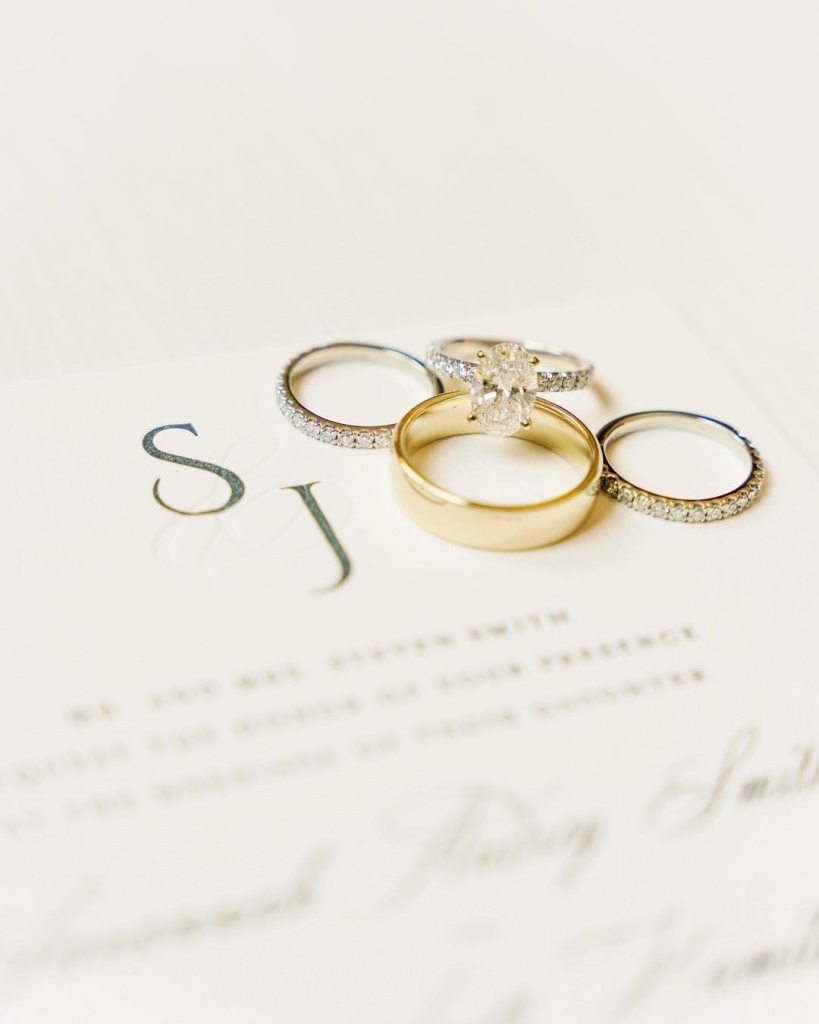 A wedding ring, as a rule, is worn without taking it off throughout life. This means that it'll have to be worn with other jewelry. The simpler the ring's design, the easier it'll be to combine it. A thin golden ring will look good with any jewelry and even allow you to wear several rings on one hand.
There are no signs or rules prohibiting combining the ring with other jewelry. If we are talking about gold things, then try buying something that'll match the wedding ring in terms of color.
Mind that brides usually take off all other rings on the wedding day in order to feel the importance of the fateful moment. You can make an exception only when you want to keep the engagement ring. In this case, the wedding ring will be worn on the same finger as the engagement one.
So, when pretty much everything in your wedding attire has been chosen, it's time to think of your makeup! We got you! Check out these 12 wedding makeup must-haves for your big day!