Original Code: How a Wedding Concept is Created
Publication date:

03/06/2022

Updated:

03/30/2023
Right after the engagement, every couple dives into the process of planning their wedding. In the beginning, almost everyone feels a lot of tension and stress because of the numerous tasks that have to be completed. However, the first thing that really needs attention is a proper description of your perfect wedding day. You'll be surprised how many things are already quite precise and are to be done. With this in mind, you'll gradually follow the preparations, creating a cohesive wedding plan, where all the details align with each other and are unified in an integral and harmonious event.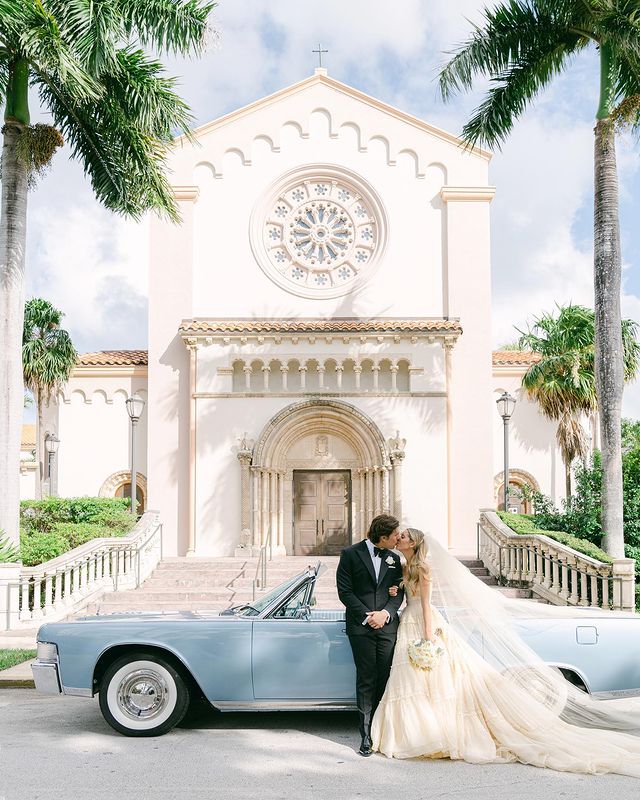 Photo by @ktmerry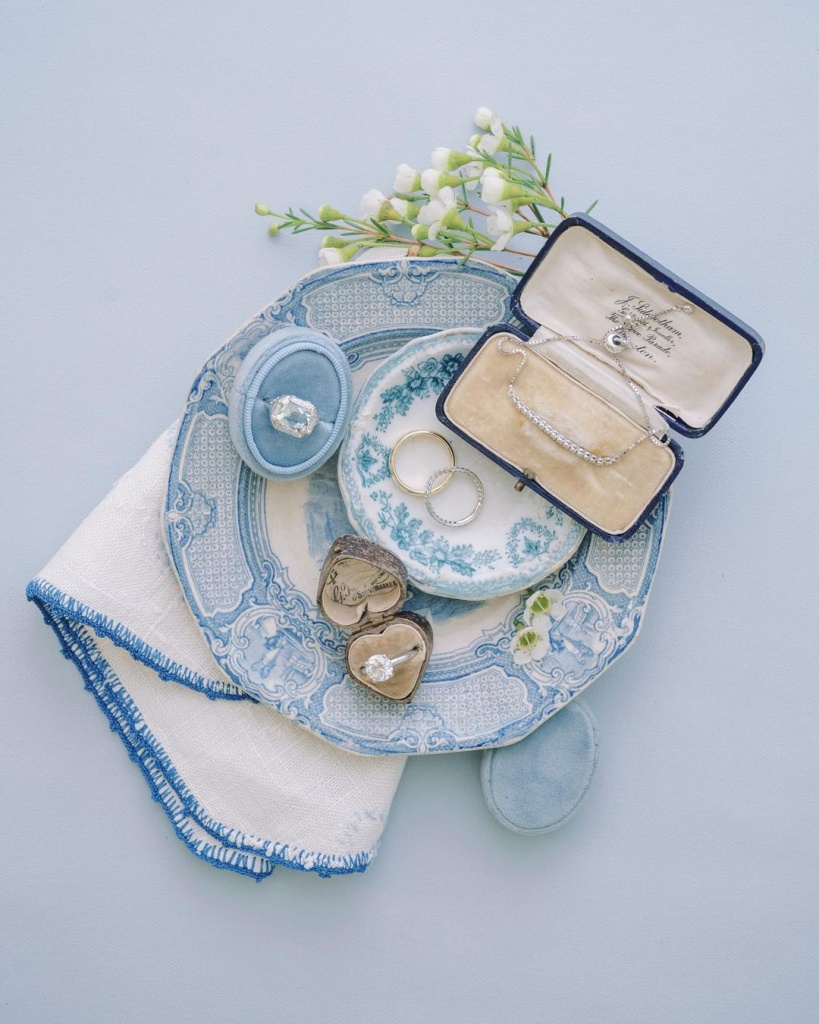 Photo by erichmcvey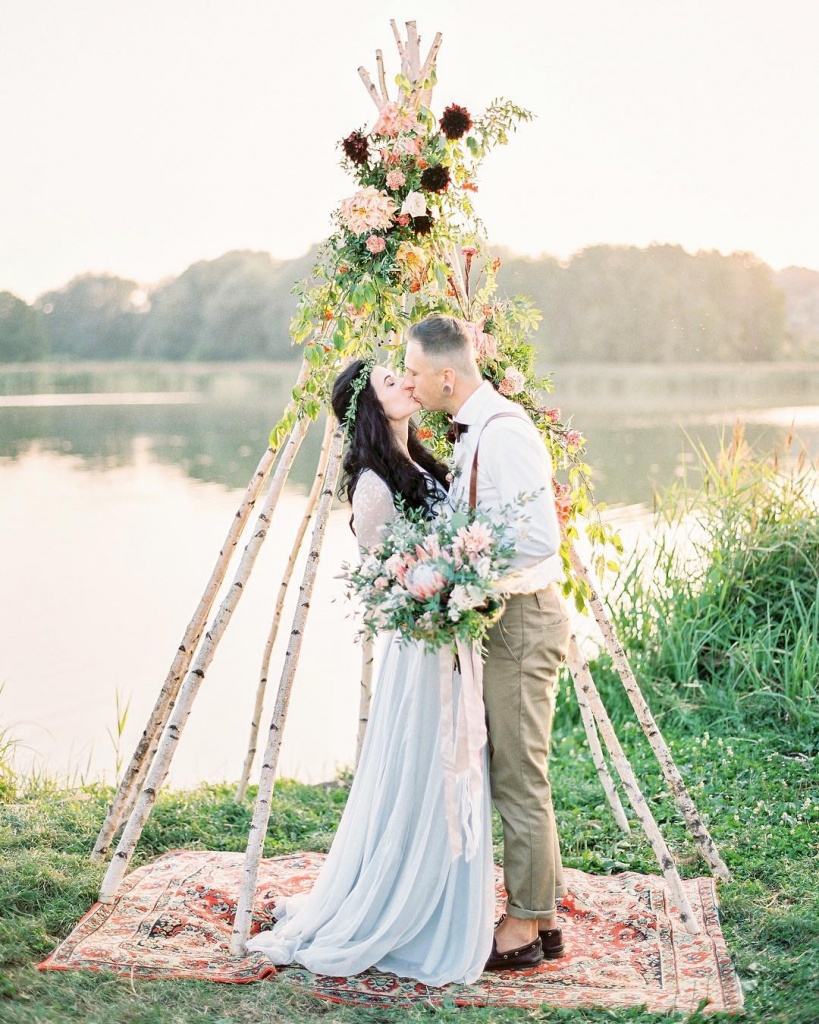 Photo by masha.golub
Choose your wedding theme
Whatever preferences you've got, it'll be easy to pick a wedding concept because their quantity and diversity are basically endless. Among the most popular ones, you can spot:
Romantic or classy. The very ones where the bride and the groom tend to preserve all the traditions, giving preference to the style loved and widely used all over the world;
Formal. A remarkable candlelit evening where all the guests are wearing magnificent evening gowns or tuxedos, and cheering the newlyweds' love and joy;
Rustic or boho. Just imagine this idyllic combination of nature, fresh fragrant greenery, light linen, wood and smiles of your family and friends;
Modern, casual. A cozy party in the circle of your closest people is all about relax, chill and vivid memories;
Tropical, travel. Exotic fruits, beautiful beach, afternoon breeze and barefoot guests. Isn't it a dream come true?
Frankly speaking, it'll be quite difficult to specify the wedding theme without previously setting the budget you're going to spend on your event. Therefore, collect all the money and try to plan the expenses, carefully establishing the priorities. Remember not to prioritize more than two or three points. Then, having the full understanding of the sum you can afford to invest, decide on the concept that reflects your nature. By the way, you shouldn't skip the consideration of the season of your celebration. There are universal wedding concepts that always work well, but there are also those that are tightly related to the season.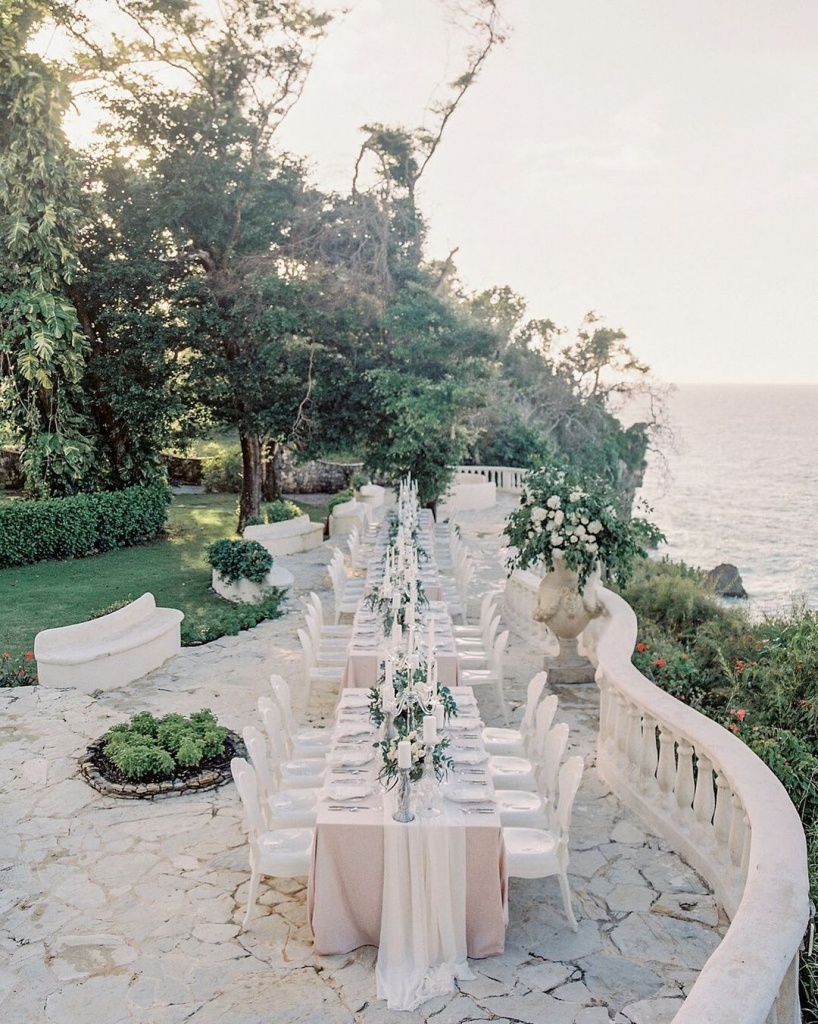 Photo by lauragordon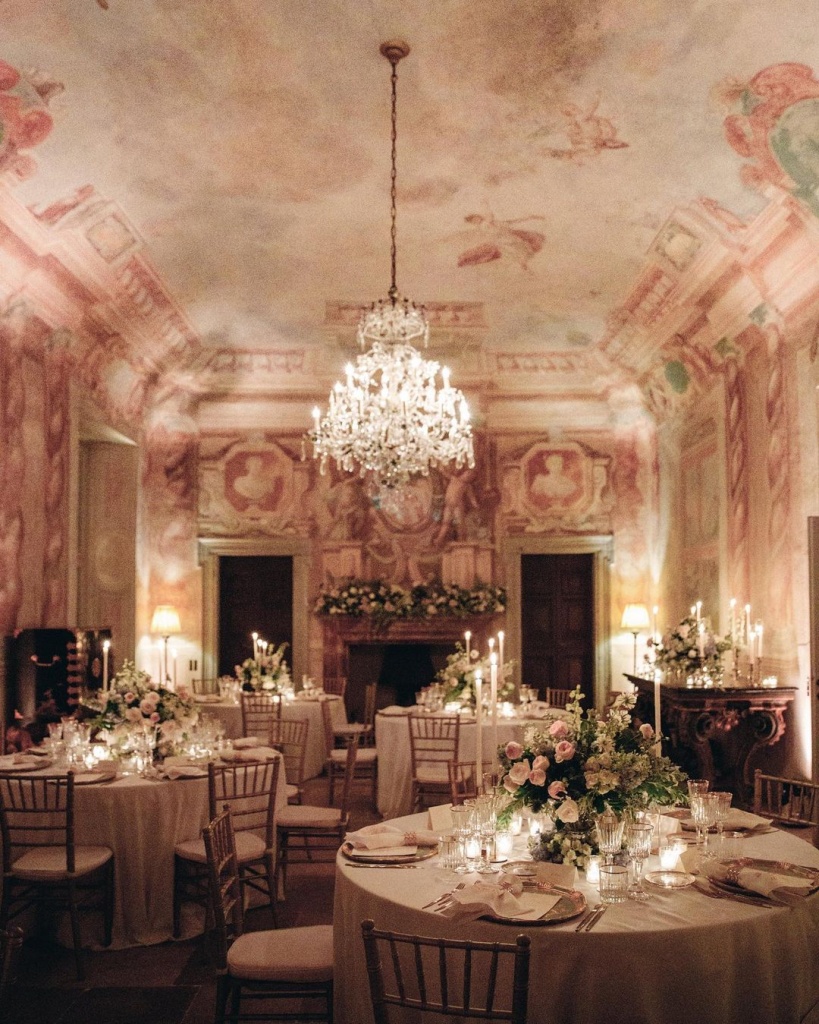 Photo by juliakaptelova_photography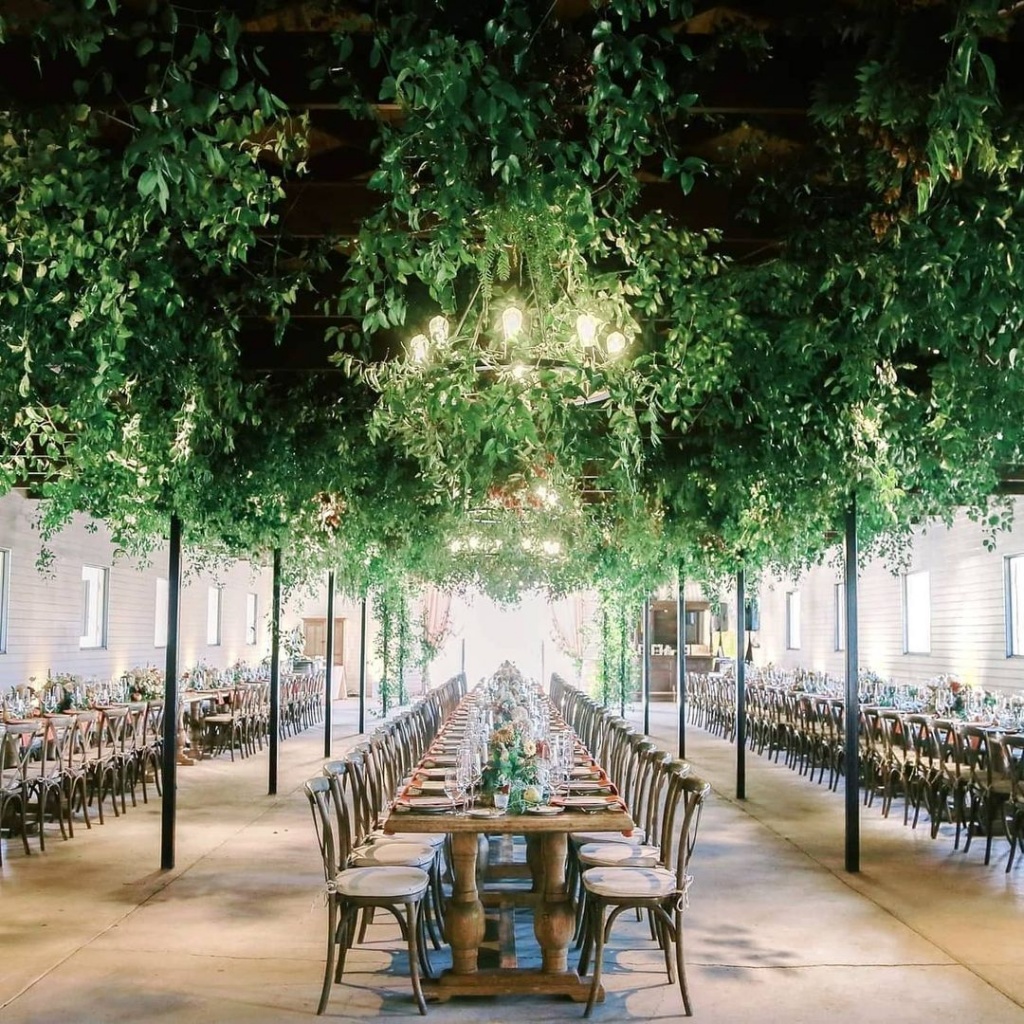 Photo by nadiahungphotography
Choose a venue
Once you've chosen the wedding theme, think about the best venue that would meet your expectations. The place of the event should fully convey the vibe and atmosphere, or at least be a nice base for future decorations according to the chosen style. Keep in mind that it's highly recommended to book the setting a year before the big day. Also, this point for sure will affect your wedding budget, so inquire about various options between which you'll decide. Moreover, many venues offer an experienced wedding planner, who will be in charge of the entire preoperational period, or a day-of coordinator, who will take the responsibility for your big day, lessening your anxiety and overall stress. The choice of the venue will help you with the guest count. The question of the number of people you want to invite is also important for sending invitations and working on the budget. Here, speculate about the approach you'd like to take: have enough time to devote to each person, or rather create a friendly ambience so that everyone can get acquainted with one another, though without your active participation.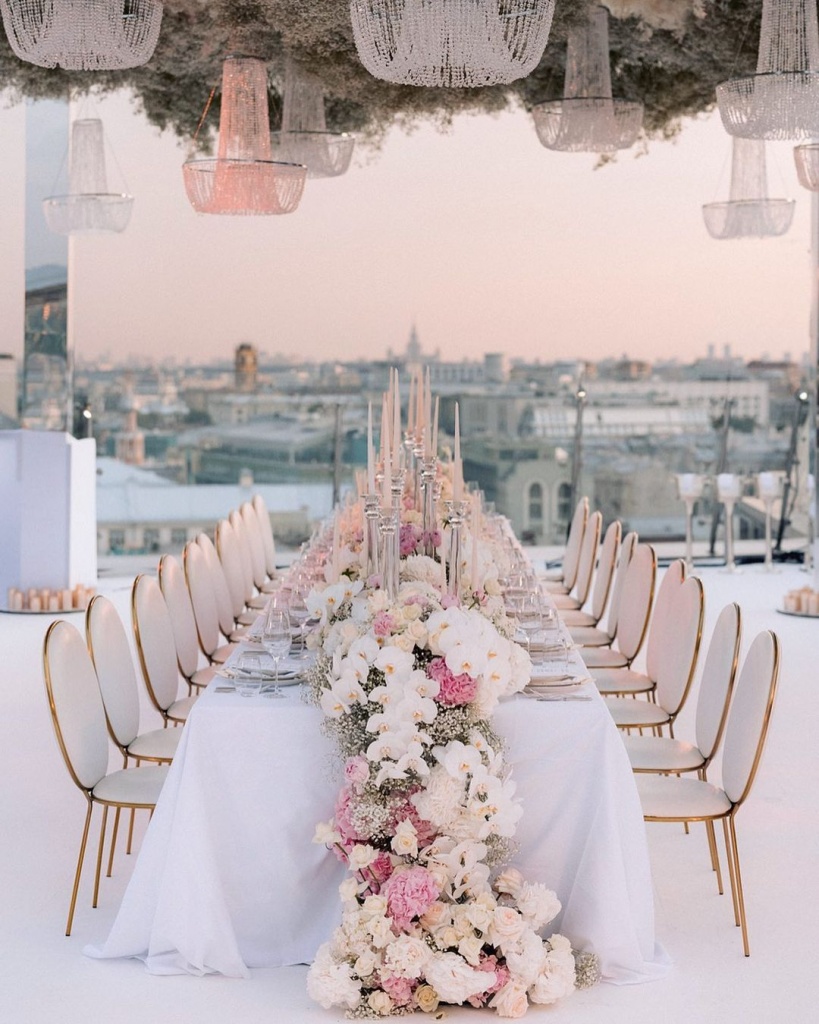 Photo by andrewbayda_wed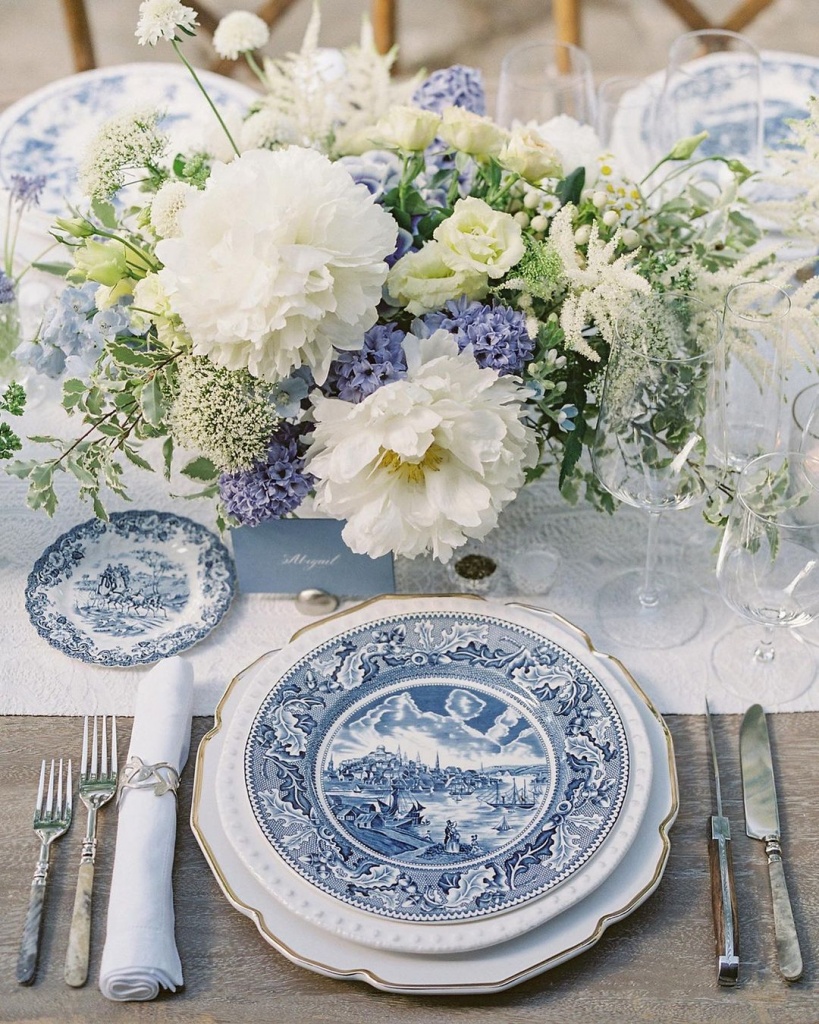 Photo by lauragordon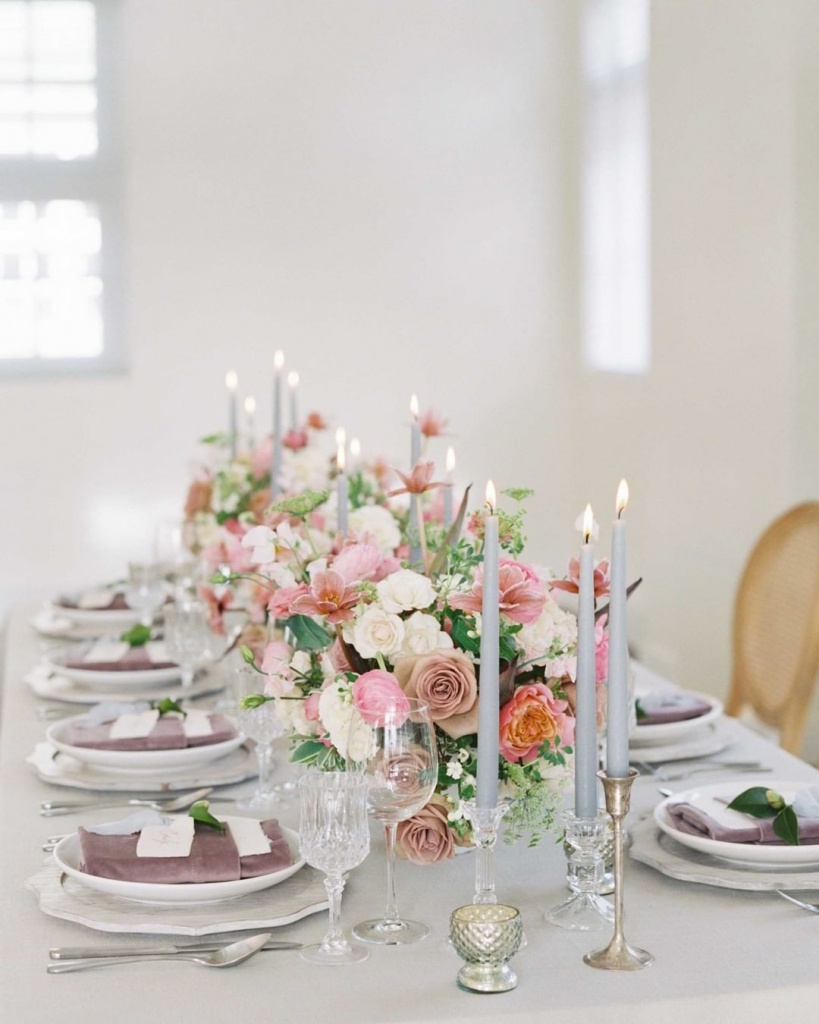 Photo by megantravisphotography
Centerpieces & Tables capes
After choosing an appropriate venue, it's time to think about a suitable layout and general decoration. Do you prefer fresh flowers in vases, or you're more into installations with candles and other adornment? What shades of tablecloth will match with those elegant transparent chairs? Should you order extra string lights, or is local lighting more than enough? If you're not ready to resolve all these situations, it's time to hire professional vendors. Depending on your budget and requests, start booking decorators, florists, photographers, videographers, caterers, hair and makeup artists, as well as entertainers. Plus, acquire the stationary suite that includes all the paper goods, such as save-the-date cards, invitations, RSVP cards, place cards, and optionally menus and ceremony programs.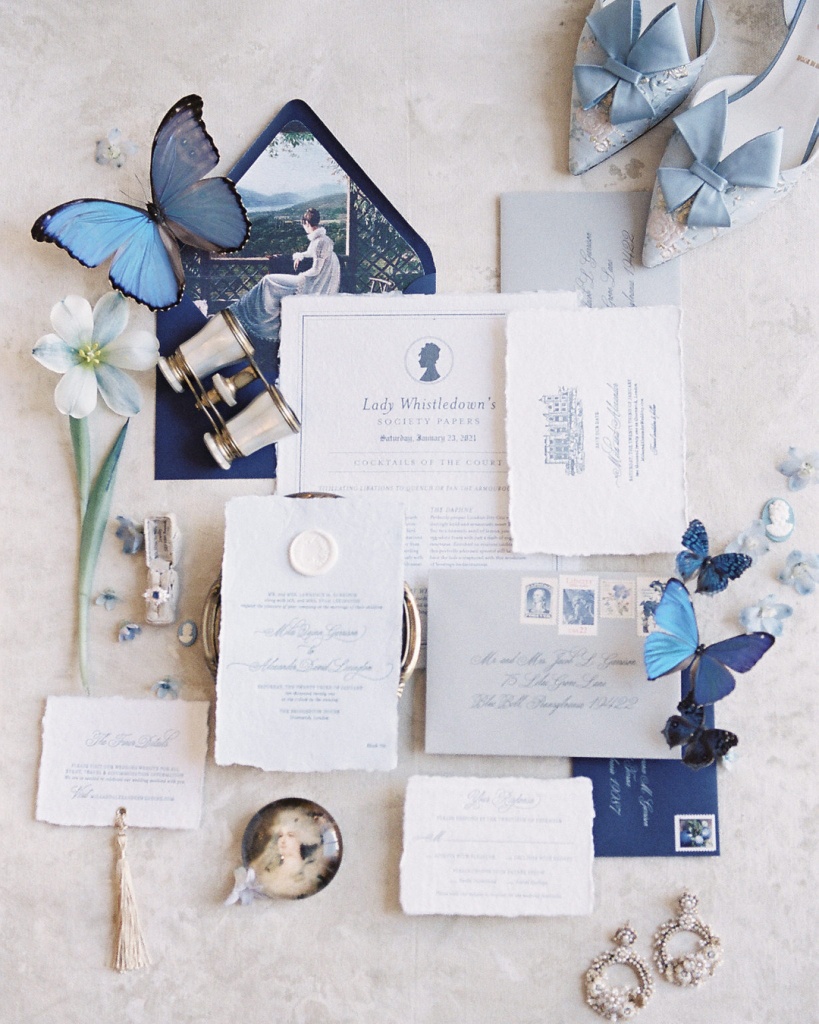 Photo by lovelylight_imagery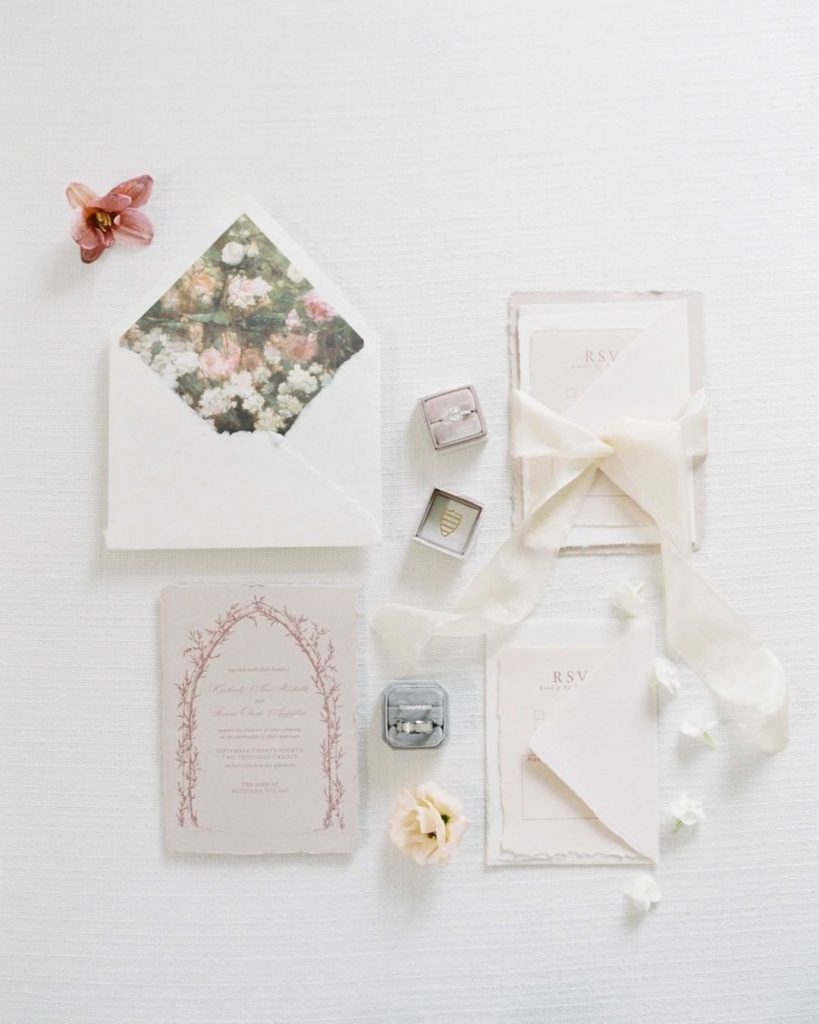 Photo by megantravisphotography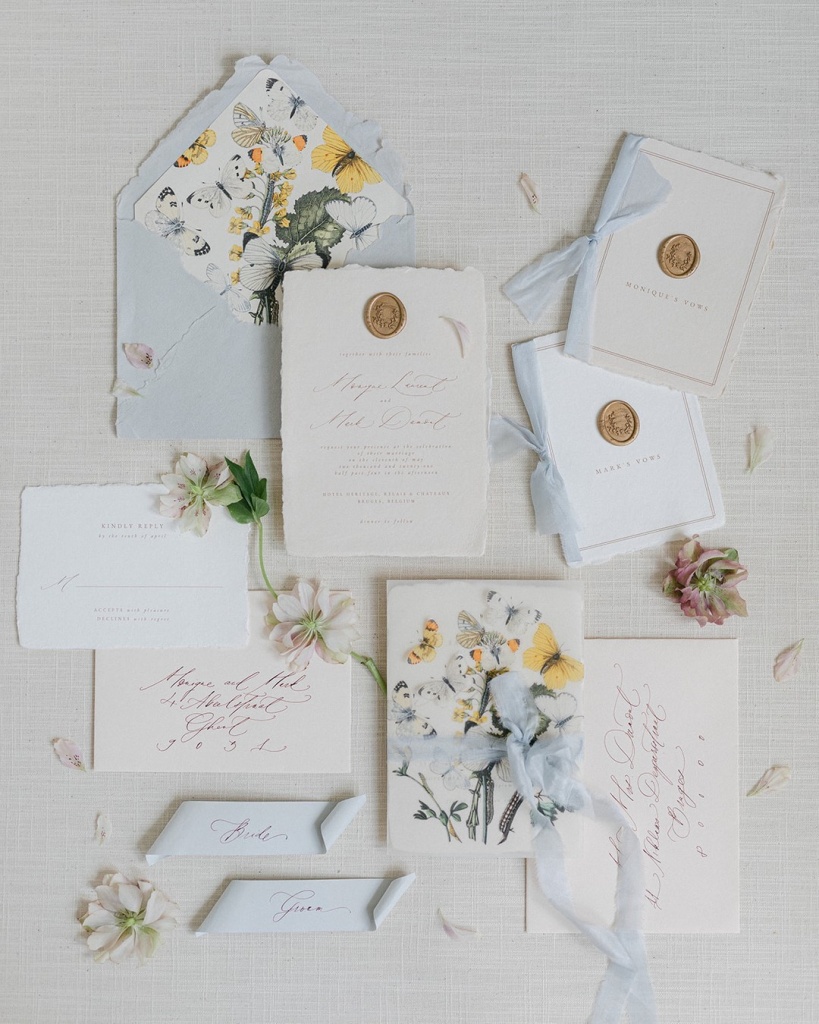 Photo by amandalanephotography
Gifts & Details
As for the gifts for your wedding party, take into consideration two main aspects: the wedding theme and the personality of everyone involved. Your gifts are not supposed to be expensive, but it'll be great to make them in line with the essential wedding concept. The same idea lies in the selection of other details and items, like your wedding cake, music playlist, and even the bridal bouquet and boutonniere. Stick to the single style to maintain the general atmosphere.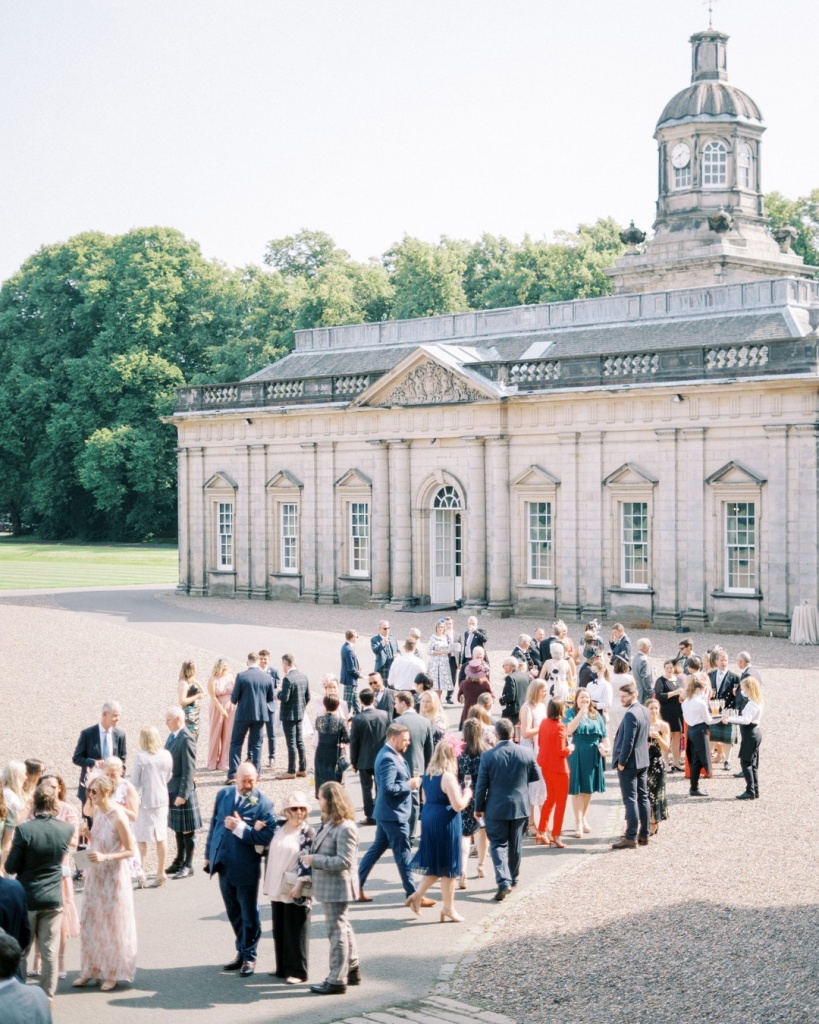 Photo by lovelylight_imagery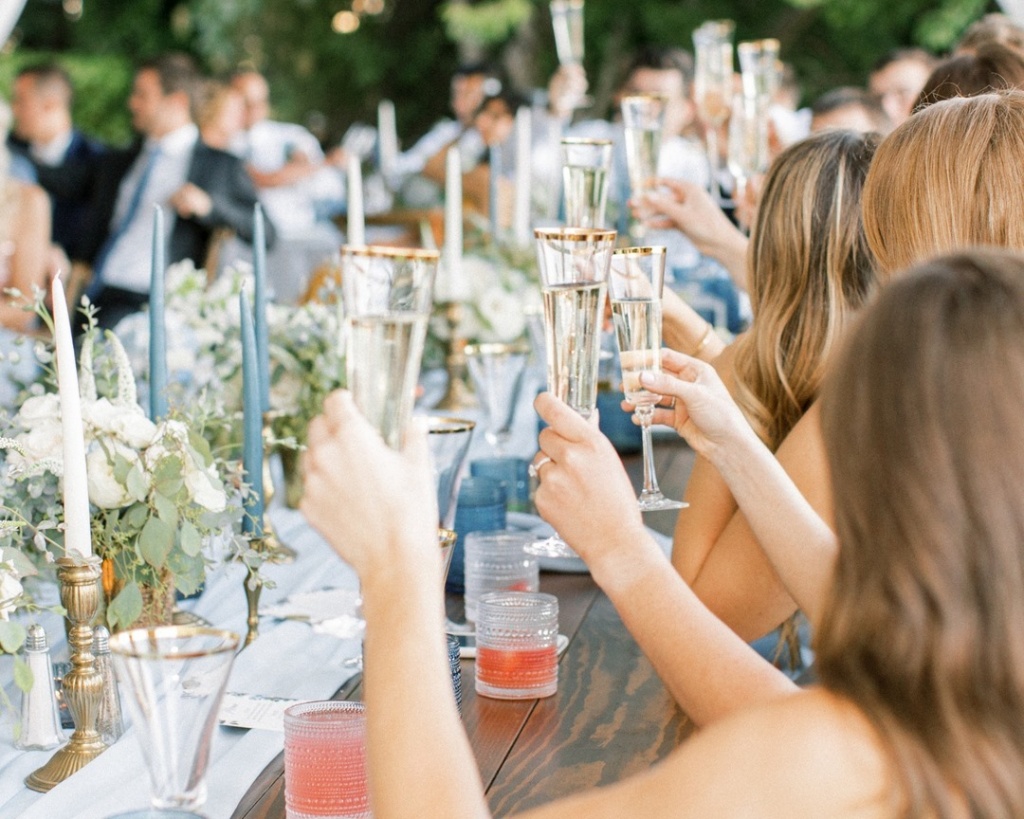 Photo by lovelylight_imagery
Dress code for the wedding
It's impossible to move forward without choosing a wedding dress and, consequently, clarifying the dress code for the guests, keeping in mind the wedding theme. Therefore, non-traditional cozy celebration doesn't require a formal outfit, but more classy styles usually need a black tie. Additionally, based on the color palette you use for flowers and decoration, choose the bridesmaids dresses. An ordinary practice to satisfy the girls' tastes and minimize disagreements is to take dresses of various types but of the same color.
Prepping for the wedding day, you'll find out that there are many things to do and tasks to complete. However, with a step-by-step and well-elaborated plan, this process will become a great adventure that you'll remember with love and a smile.