How to Plan a Wedding: Step-By-Step Guide
Publication date:

07/01/2022

Updated:

05/01/2023
Your wedding will undoubtedly be the most meaningful celebration you have ever organized. The easiest way is to find a wedding planner and these professionals will do it all for you. However, you should familiarize yourself with how to create the wedding of your dream step by step. And no, that's not an exaggeration. We are sure that with the help of Wezoree you will succeed. We are ready to help both with selecting a team of professional specialists and to inspire you with a wide range of creative ideas on the Inspiration Blog.
Do you need wedding planning?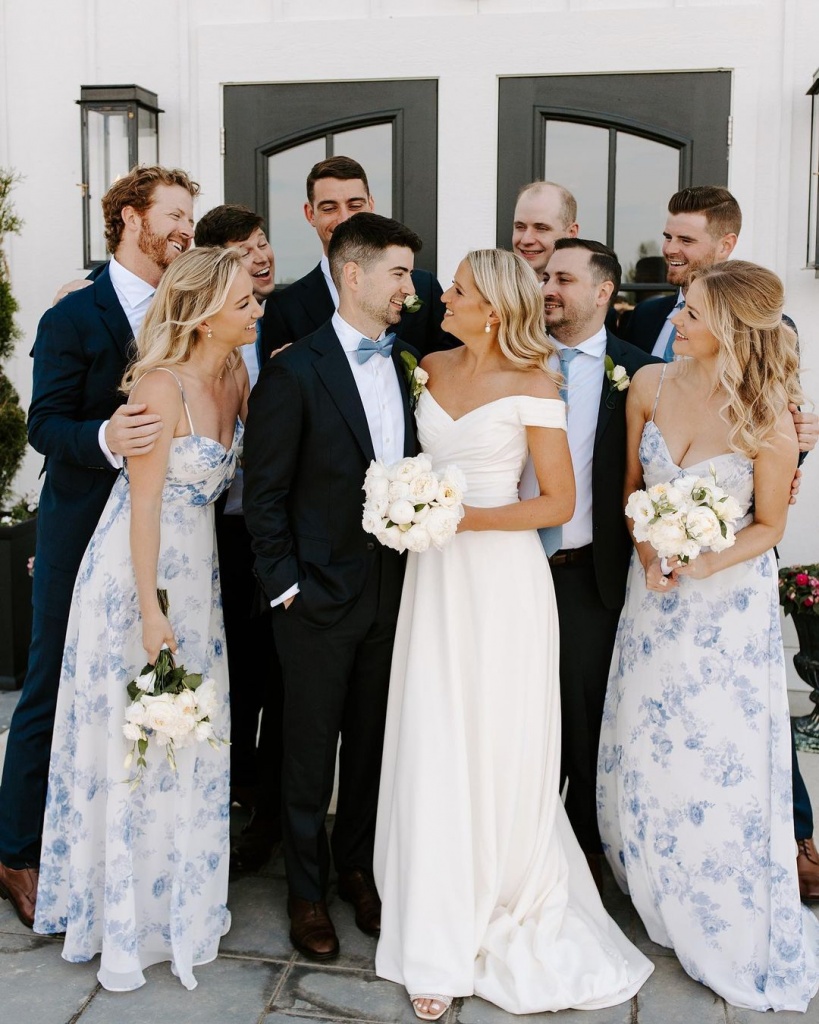 Photo by @kerricarlquist
Whether you are planning a small celebration with your closest relatives, or you want to organize a magnificent wedding, so that the whole world will know about it, preparation is important for each of them. Some couples might think that organizing a wedding is boring, stressful, and hard-working. But look from the other side. You are opening a new page in your life. And the moment of planning is exactly what will allow you to feel this fact for real. So why not make this stage as interesting and enjoyable as possible? Do you agree? Then let's talk about ideas)
Nothing compares to the feeling when you first saw the engagement ring in the hands of your loved one and said an intimate "Yes". After such euphoria, you will have a lot of questions in your head. What kind of wedding do we want? Do we want it at all? Will a simple ceremony be enough for us, or is it better to organize something unusual that will be remembered for many years and can be told to children? When is it worth booking wedding vendors? What is the best photographer to hire? What is the best place for a wedding? Did you recognize yourself?) In short, there are a lot of questions, but you need to start somewhere.
How to Plan a Wedding?
Our advice is to use this checklist to make your wedding planning process as organized as possible. It will be your guide from the very beginning to the desired wedding day. It is important to follow this order because there are many unwritten rules created for your comfort, and breaking the sequence can sometimes be very difficult to cope with the task. Do you want to know when to start planning a wedding? Find out here.
Turn stress into pleasure
Yes, you read it right. Why should you feel nervous? Take things easy instead. If there is a situation that does not suit you and it is in your power to change something, feel free to make it different. If not, it's time to consider your attitude. Remember that this is your day, and you should live it in such a way that you are satisfied and do not regret anything.
Let's go into planning mode together!
Budget planning
It is important to understand that this part of planning is one of the most important. It will allow you to decide how magnificent is a celebration you want to organize and whether finances allow you to achieve your goal. There are 2 planning options. The first is to indicate the exact or approximate amount of money you are willing to spend. The second is to choose the desired location, decide on the number of guests and wedding vendors, and roughly calculate how much it will cost you. Couples often choose the first option and, based on it, share the funds for those services and goods that they need for organizing an unforgettable celebration.
Big or small wedding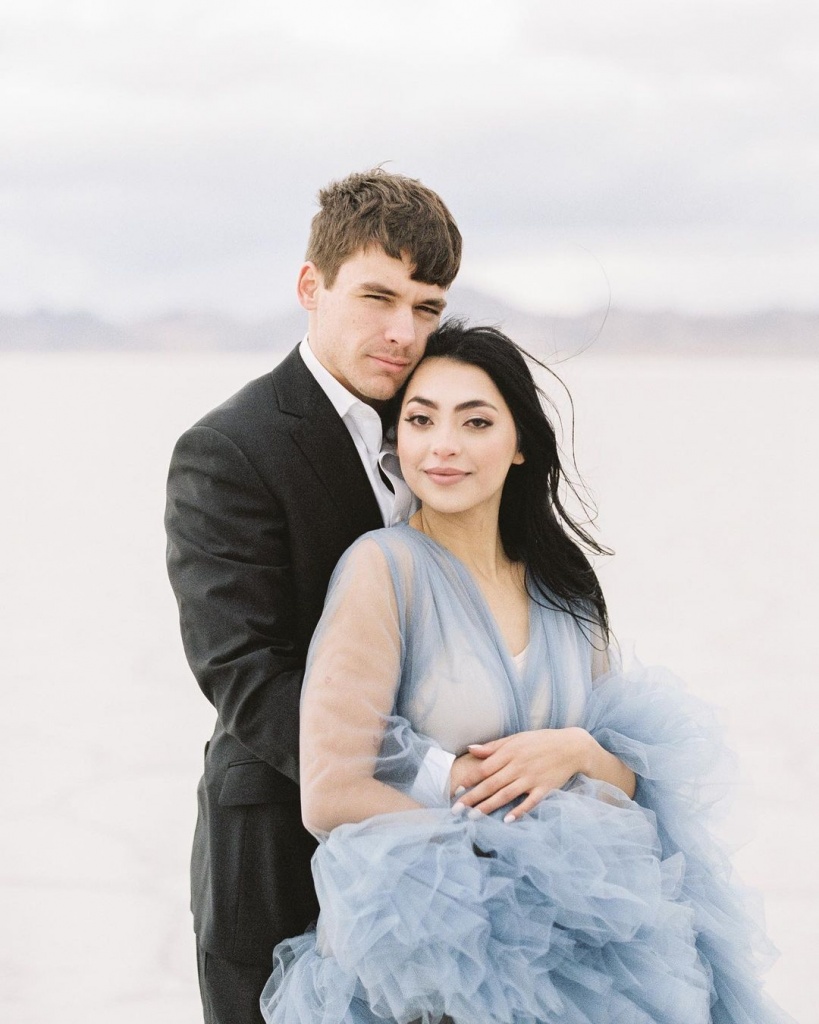 Photo by @gwensophoto
We took this issue as a separate stage because it is extremely important to decide what your celebration will be like. You can plan a destination wedding somewhere far away just for the two of you, organize a backyard wedding with the closest family members and friends or choose a lavish celebration for up to 250 people in a luxurious wedding venue. Only you can decide which format will be better. We've got it covered how to plan a small wedding with stunning ideas here.
Get Inspired during wedding preparation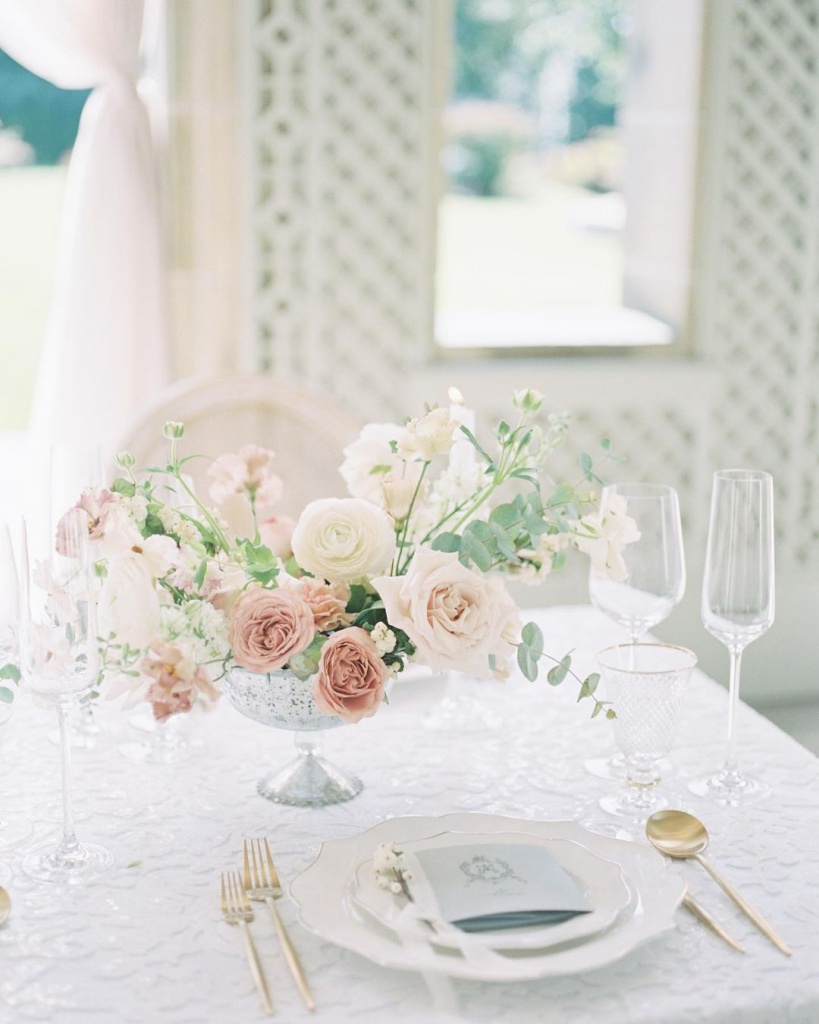 Photo by @katierhodesphoto
We believe that every bride-to-be first of all starts surfing the Internet in search of wedding planning ideas. And this is great because nothing will make you more joyful than the desire to implement the most daring and desirable ideas.
What will inspire you:
wedding films (We are sure that you have already seen many of the most popular ones, but watching them one more time as a bride is always a new experience. In addition, you will find movies that you have not seen yet. Brides' war starring amazing Kate Hudson and Anne Hathaway won't leave indifferent any bride).
Pinterest (keep your boards with a variety of ideas you want to borrow for your wedding. The abundance of photos and videos is a great opportunity to decide on a color scheme, find a silhouette of a wedding dress that you want to try on, or get inspired with beautiful wedding decor ideas).
Instagram (Here you will not only find the inspiration but also many specialists and examples of their work. In addition, social networks allow you to get to know wedding vendors closer thanks to their Stories and Reels). It will be especially useful to subscribe to bloggers who also plan their weddings and share tips. After all, planning such an important event has its pitfalls, which you can learn about only with experience.
The Inspiration Blog on the Wezoree. Here you will find many ideas for inspiration. We are ready to accustom you to trends in wedding photography and videography that are popular this season, what are the pros and cons of organizing a backyard wedding. We'll inform you about ideas on how to entertain guests or what photos to take with children or parents. Be sure any detail will go unnoticed.
Wedding websites, blogs, and chats. Immerse yourself in the bridal preparation atmosphere with other future brides. You already have one topic for conversation).
Wedding Planning Apps are a Must
Want to be as productive as possible when planning your wedding? Then you need to download applications that will be useful. Here's what you can do with Wedding Mobile Apps:
plan everything on the go
tackle tasks on numerous lists right in the app
Decide on your wedding style and much more.
Define your wedding style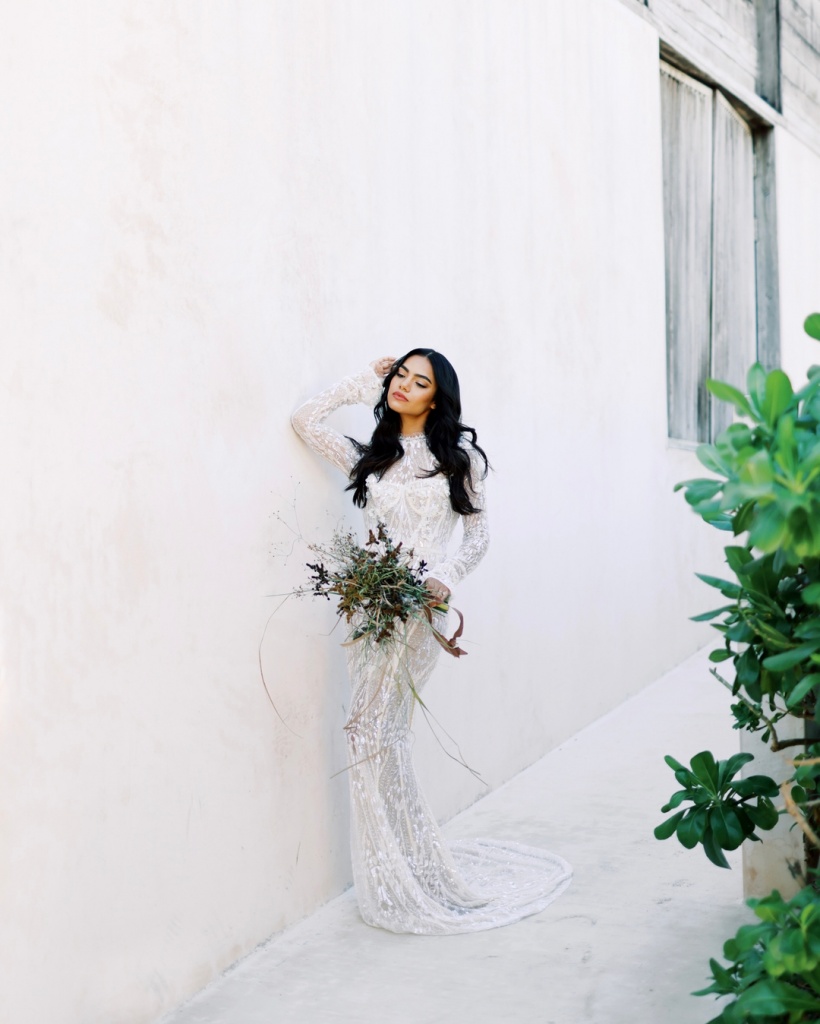 Photo by @lindleybattle
The first thing you need to do is learn about different wedding styles and then it's up to you to decide which one is right for your couple. Perhaps a classic wedding is what you have been dreaming about since childhood. Or maybe you will be adherent to the rustic wedding style. Don't be afraid to experiment. If you want to combine 2 styles - so why not?)
Take care of Guest list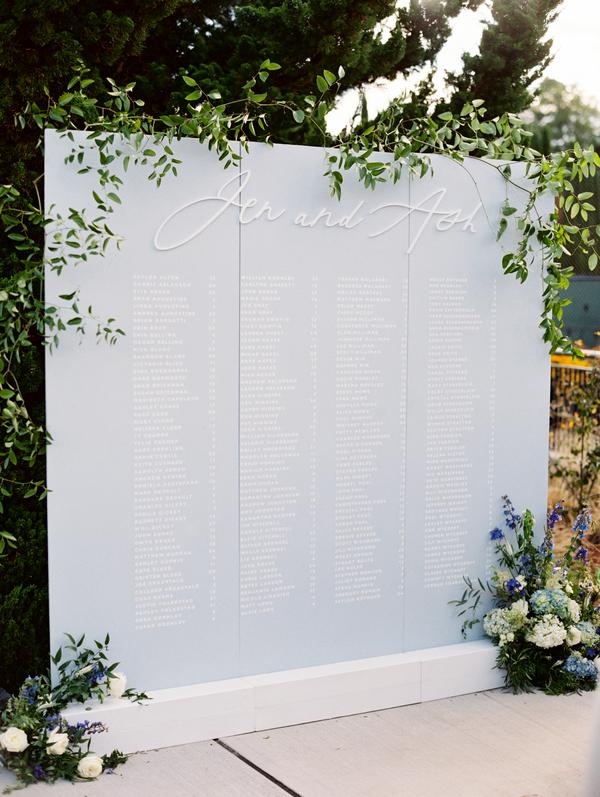 Photo by Blue Rose Photography
Have you thought about who you will invite to the wedding? Will it be only family members and closest friends? What about more distant relatives, colleagues from work, or childhood friends? Here we advise you to use the rule - invite only those people you will be pleased to see on such a special day. Let there be a warm and sincere atmosphere at your wedding. Only after you decide on at least an approximate number of guests, you can choose a wedding venue.
Bridesmaids and Groomsmen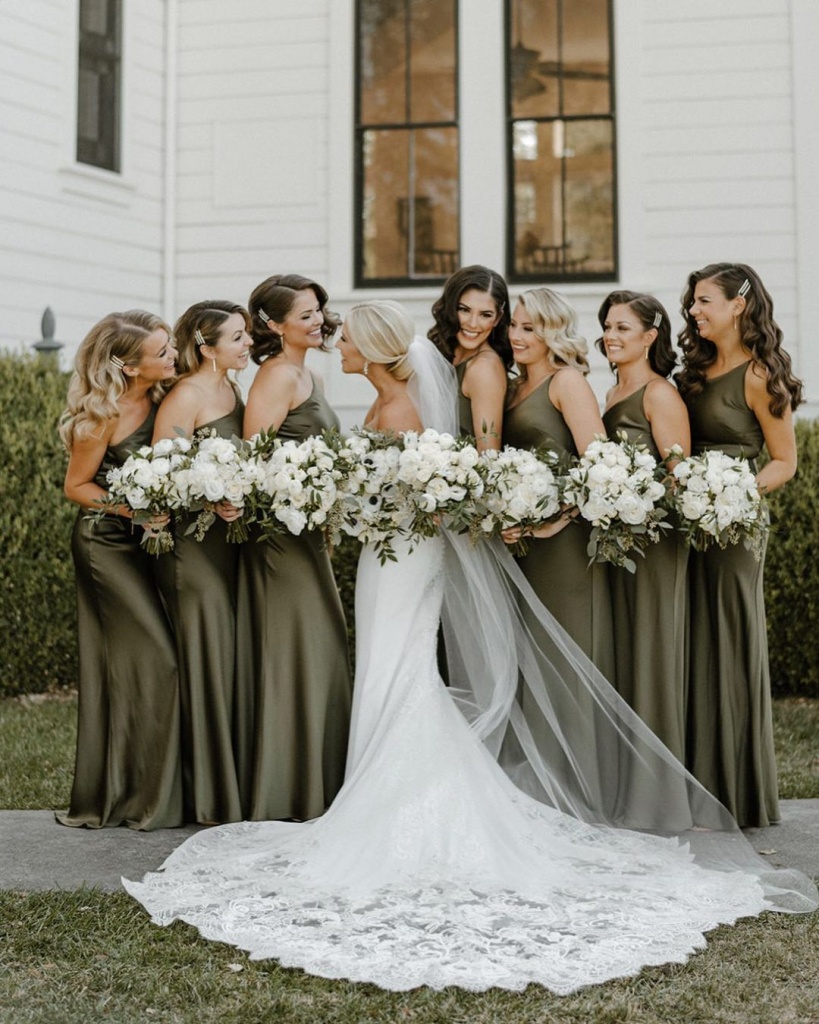 Photo by @julianaaragonphoto
It's great if the choice of the most important assistants is obvious. Otherwise, think carefully about who you want to see next to you in such an important role.
What season are you planning to marry?
During the high season, it is more difficult to book a venue, and many wedding specialists will already be busy. Therefore, if you are planning a wedding at this time of the year, start booking wedding vendors in advance.
How about the Date?
Some couples find it extremely important to choose a specific date that means a lot to them. Others just want all the wedding professionals and venues they like to be free, so they're ready to adjust to the day they can work with them. The choice is always yours. The only thing is if you want to save money, we advise you to choose a day from Monday to Thursday. Many wedding vendors offer discounts so you can spend savings on your honeymoon. And most importantly, we don't recommend you choose an exact date until you book a venue. It is very difficult to adjust everything to a specific day.
Wedding Venue: How To Choose?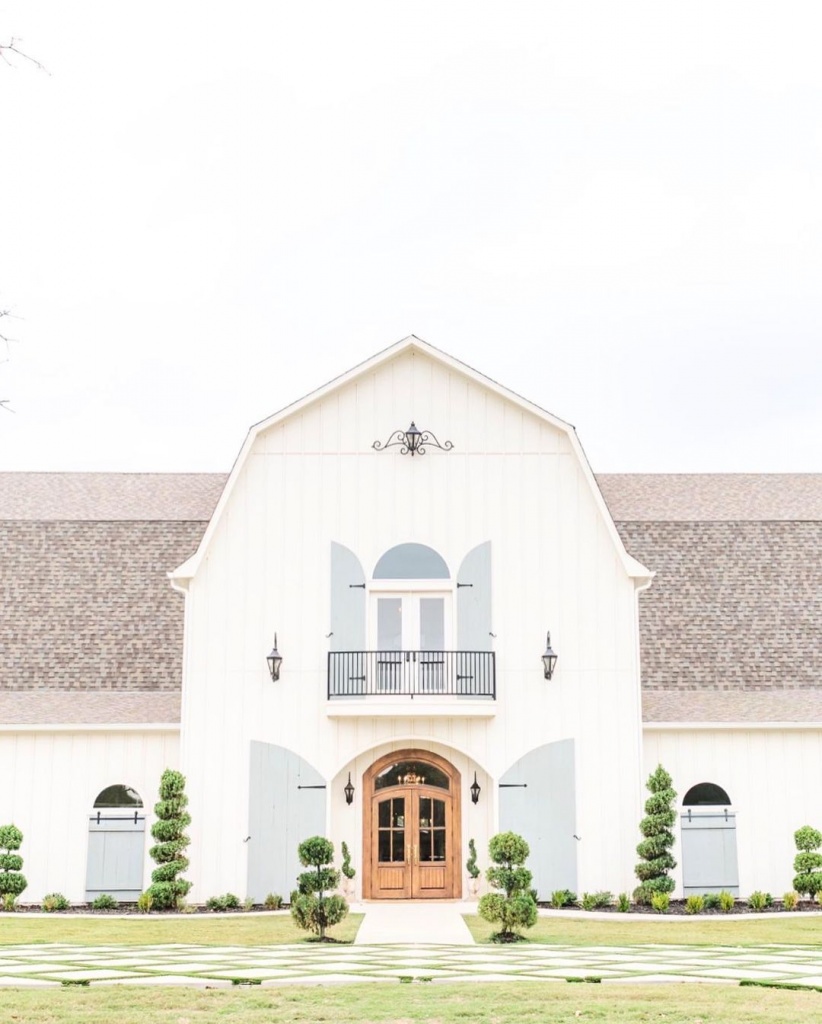 Photo by @laurenelliottphoto
When planning a wedding, many couples look for a "wedding venue near me". Others, on the contrary, choose destination venues. What you choose is up to you. At this stage, it becomes clear why it was necessary to decide on the budget and the number of guests first. The venue should match the style of your wedding. We advise you to choose a wedding dress so that it looks harmoniously with the venue. If you find locations where you have never been, read the reviews. Only after that, you can sign the contract.
Wedding website
We are used to searching for all the necessary information on the Internet, surfing the Net for hours, and scrolling social networks. But many couples are still wondering if they need a wedding website. Our answer is definitely yes. It will allow you to inform all your guests about your big day.
Wedding hashtag
It is impossible to imagine how many amazing wedding photos and videos will be taken on the wedding day. And we do not doubt that you'll want to see them. The easiest way is to create your hashtag, which each invitee can add to posts with your photos and videos. Our parents didn't have such a cool feature.
Wedding Vendors
Do you know that an average couple of newlyweds book about 13 wedding vendors? They all work as a team to achieve the desired result. The best solution is to hire a team of professionals who work together. You can't even imagine how much more comfortable it will be not only for them but also for you. Be sure to make an appointment and talk face to face with each wedding specialist, and only after that sign the contract and make a pre-payment.
It's time for Save-the-Dates
Be sure that not only wedding vendors need to know about everything in advance, but also your guests. This will allow them to plan their schedule and be sure that they will be able to attend your wedding.
Wedding Dress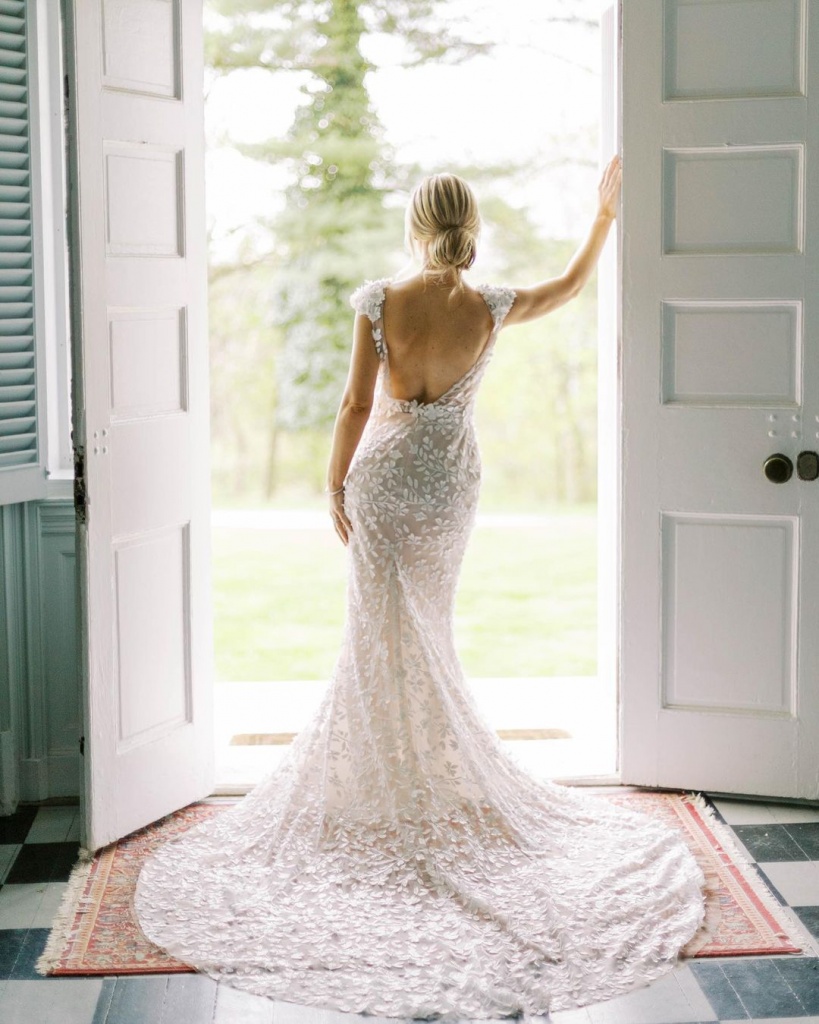 Photo by @lexijaicephoto
Do you want to buy or sew a wedding dress? Start with the simplest way to find out your inspiration - look at the collections of different wedding designers, and decide on the silhouette you like. Then it's time to visit the bridal salons and try on all kinds of wedding gowns you prefer. Don't forget that you should take care not of the bridal gown. There are many other important accessories. In order not to forget anything - make a list in the Wedding App. Don't forget to do some research on what celebrities wore to their iconic weddings.
Are you planning a rehearsal dinner?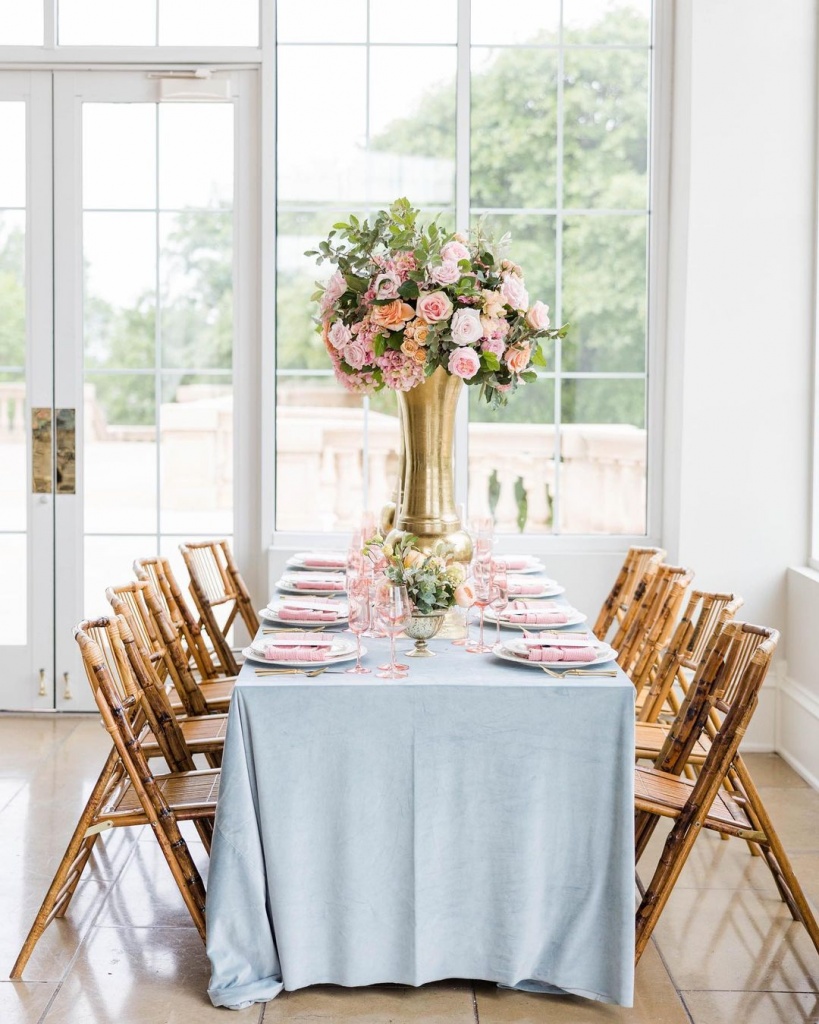 Photo by @kalisheaphotography
If your answer is yes, then take care of it. First, you need to decide who will be responsible for this. This is mainly done by the groom's family. You need to agree on who will pay. And of course, book the venue in advance.
Honeymoon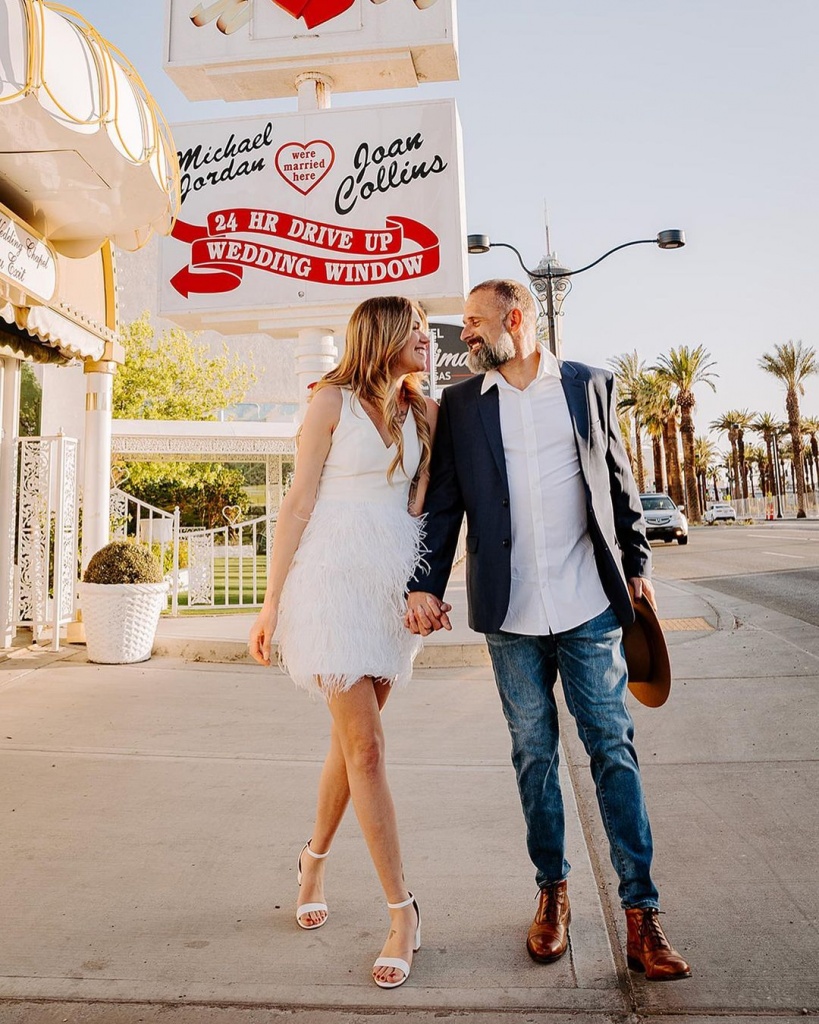 Photo by @tricemcneal_photo
Have you already thought about where you will go after the wedding? If you are planning a trip, then honeymoon planning must be added to the pleasant wedding chores. Take care of choosing a place, and buying tickets in advance.
It's time for Hen and Bachelor Parties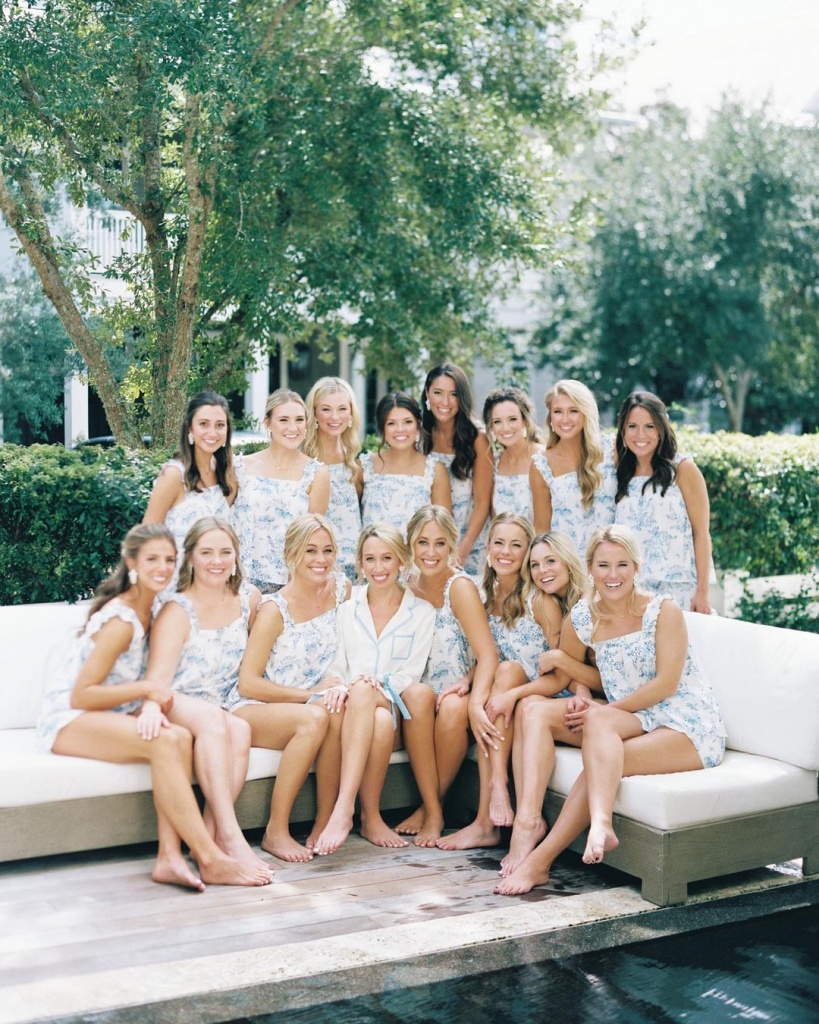 Photo by @meredithbentonphoto
What could be more enjoyable than spending time with your closest friends while enjoying the last days of your single life? Choose a place where you would like to celebrate. It can be a cozy cafe, karaoke, a trip to a neighboring city, or another country… the choice is yours. To know more about planning the best Hen Night read the article here.
Take care of other important details:
send out invitations
buy wedding rings
and take care of the reception seating chart.
Don't forget about the marriage license.
Provide necessary information to all your vendors.
Finally, the long-awaited day has come! You've been planning it for so long! Now is the time to enjoy it in full!