Backyard Wedding Ideas 2022-2023
Publication date:

05/01/2022

Updated:

03/22/2023
When preparing for one of the most important days in life is starting, many questions arise. When, where and how to make the perfect wedding? Many couples chose to celebrate their weddings in the backyard in 2020-2021 due to the Covid restrictions and these weddings were budget-friendly and especially cozy. That's why destination and backyard weddings have become popular this season 2022-2023 too.
Benefits of backyard wedding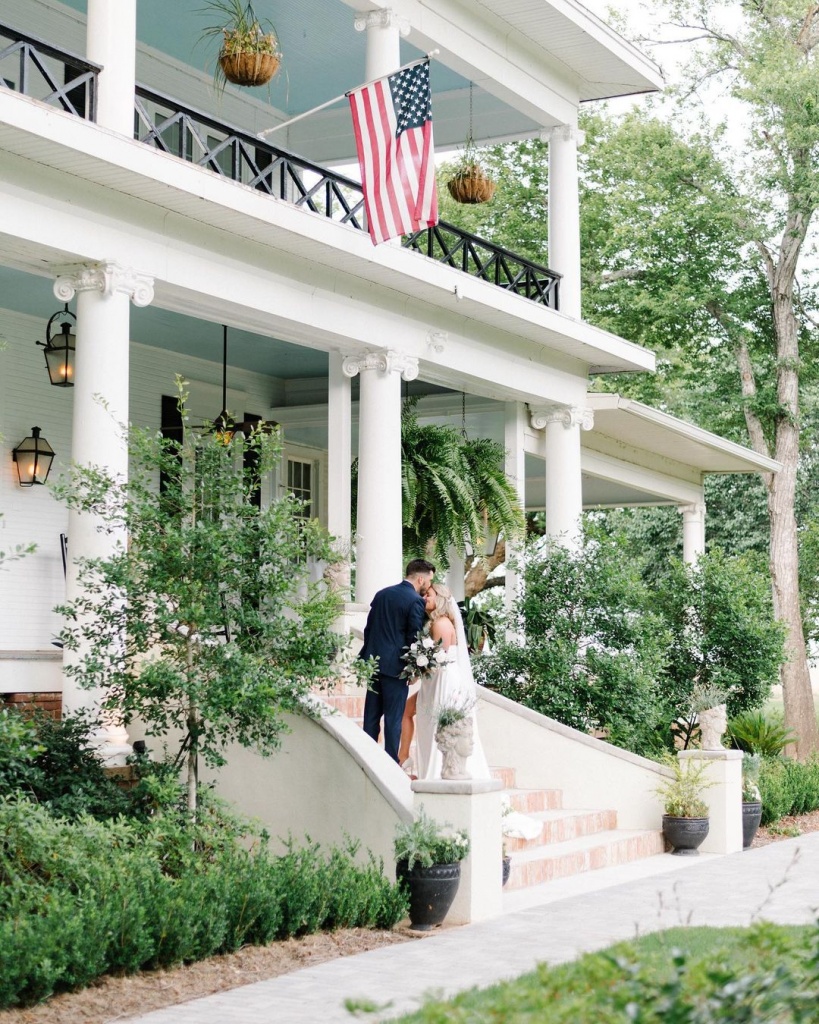 Photo by garrettsaler
This article will be useful for those who would like to have a cozy wedding only with family and close friends. We`ve compiled a list of advantages and disadvantages of such a wedding, as well as expert advice on how best to prepare and celebrate a backyard wedding.
PROS

CONS

smaller wedding budget
savings on renting a location
home coziness
family comfort
lower costs for transport and accommodation of guests
simpler decorations
lack of pathos
no restrictions can ruin your celebration

it is not possible to invite numerous guests
you need to spend a lot of time preparing
long general cleaning before and after the wedding
Are you sure your decision is correct? Great. Now we will help you with some fresh ideas.
Backyard wedding checklist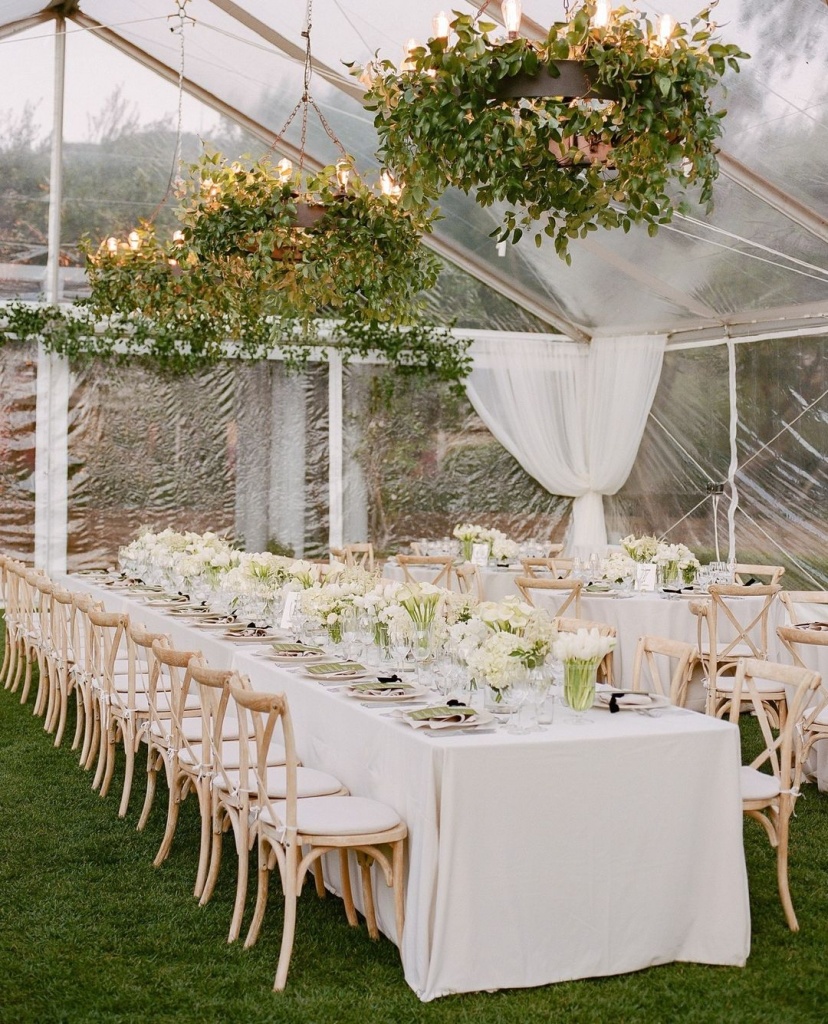 Photo by
Kerry Jeanne Photographer
A wedding at home is always a challenge for those who do not have much time and opportunity to plan. Thinking about the budget, the number of guests, accommodation, duration, and timing requires a lot of effort from the bride and groom, as well as from their parents.
But there are always some tips that can make life easier. Five by seven and you have 35 of them now:
Preparation tips
Set a budget and write down the possible costs.
Choose a venue (your yard or rented)
Choose a date.
Order music, photographer, and videographer.
Book a honeymoon.
Backyard tips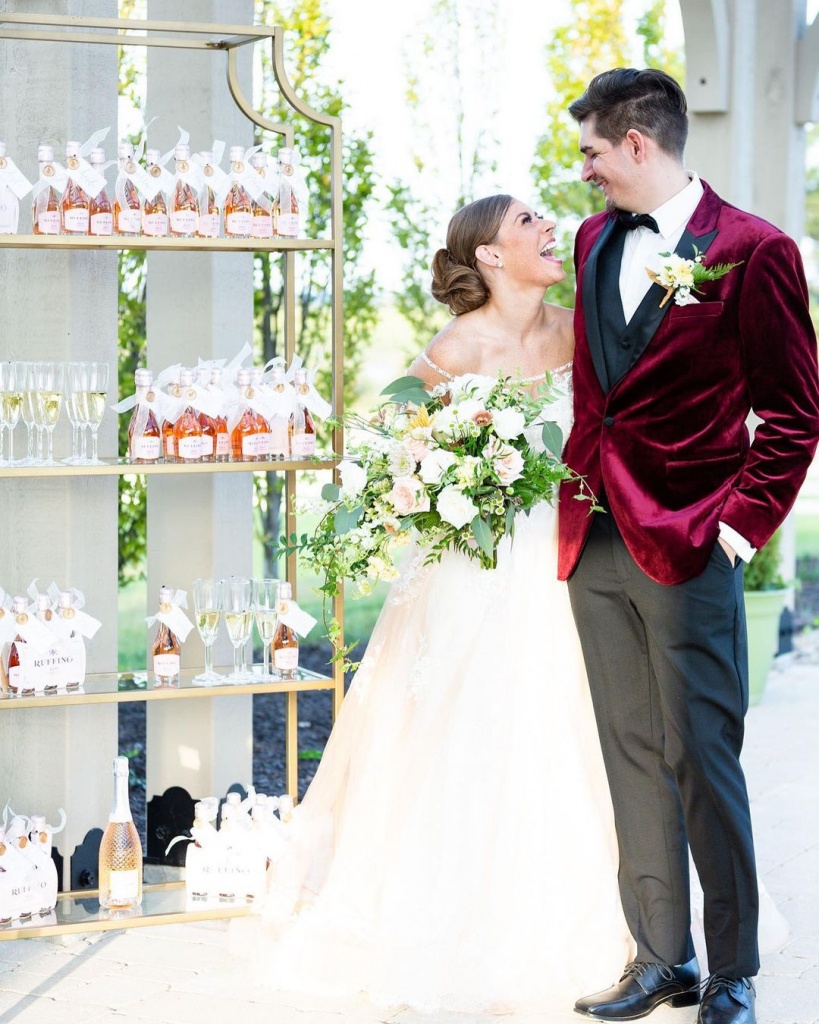 Photo by
Ashley Ice Photographer
Prepare the venue.
If you have time, plant flowers or make an interesting landscape design.
Rent an awning according to the number of guests.
Create a seating lounge area.
Select the best garden furniture rental: you will need many chairs and tables.
Food tips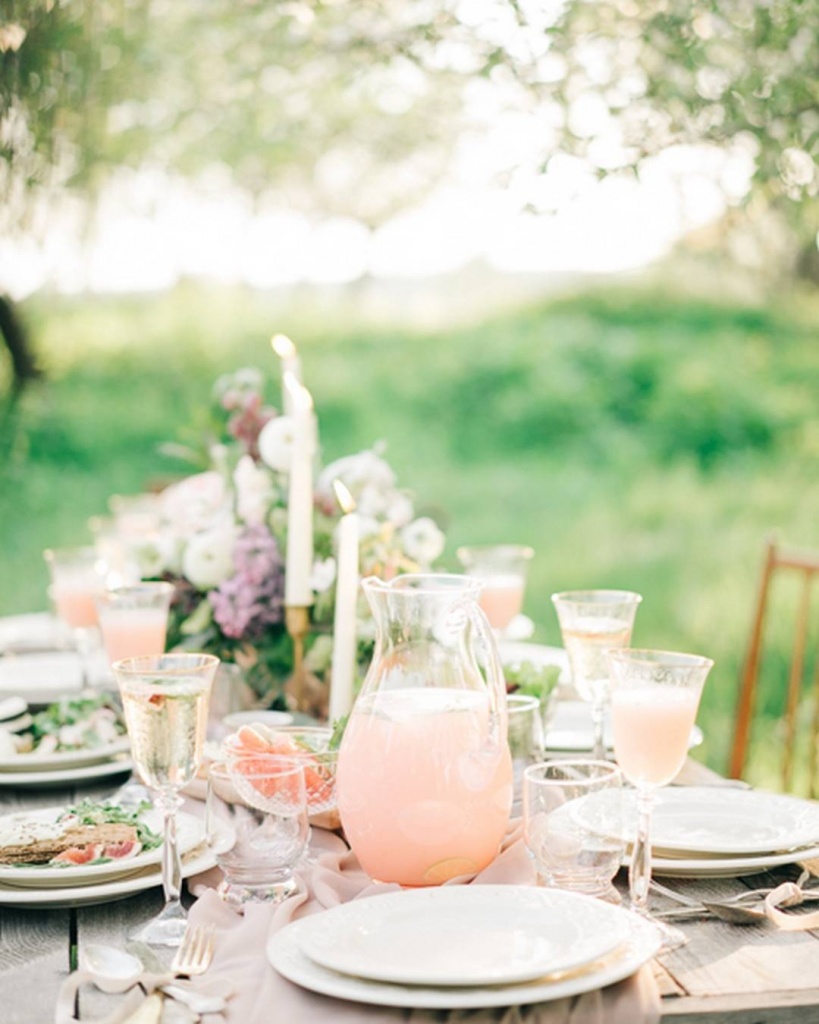 Photo by
James Furman Photographer
Set an easy-to-stomach wedding menu.
At weddings in nature, there should be many portions of snacks, which are convenient to take by hand.
Also, such weddings often have a barbecue or buffet.
Prepare the candy bar and cake so that the sweet area is not in the sun.
To simplify your life, order catering - the company will come with dishes and food and after the holiday all the dirty dishes will be taken away.
Wow, that's a dream, isn't it?
Drink tips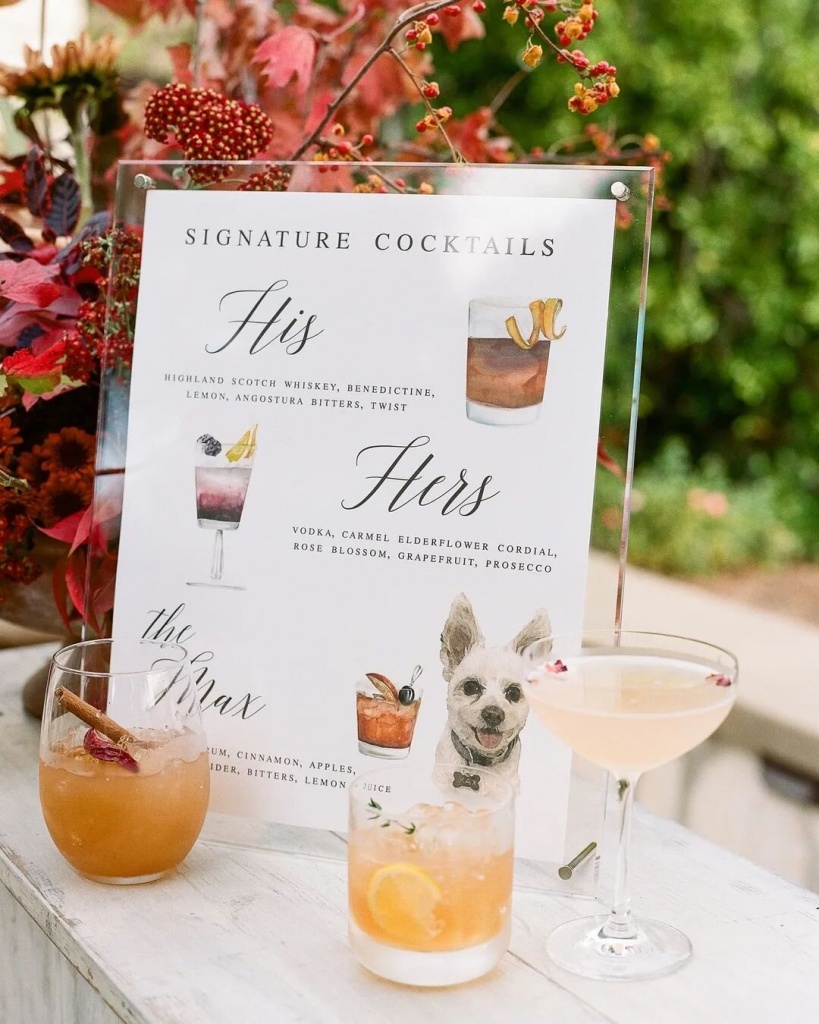 Photo by
The Ganeys Photographer
Rent portable refrigerators or buy lots of ice packs - all drinks should be chilled.
Place a bar outside: you can order a bartender show or cocktail show.
Coolers or barrels with lemonade or beer are also a good idea.
Drinks should be placed on the tables and in the walking area so that guests can come and get a drink.
Prepare many glasses - if you choose disposable ones, you can buy an inexpensive print and make your family logo on each glass.
Photo & Video tips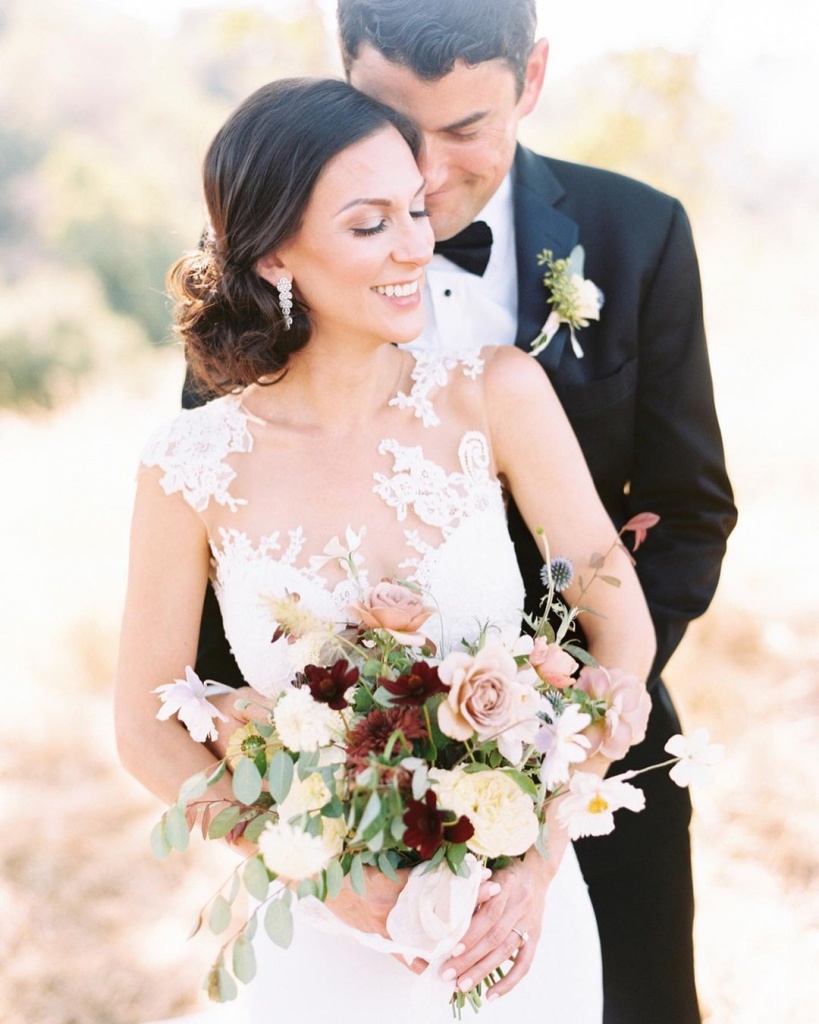 Photo by
Kristine Herman Photographer
If you want to have a lot of beautiful photos, take care of the post-wedding photoshoot.
Look for backyard wedding photo ideas on the Internet.
You can rent a selfie mirror or instant print cameras so your guests will have more personal backyard wedding images.
Take photos with each invited couple and family.
Smile and don't pay too much attention to the camera, then your photos will be more natural.
Music & Fun tips
Order a host for the wedding or appoint a guest who will be responsible for the fun time.
Think about the first dance. You can also dance the bride's dance with the father and the groom's dance with the mother.
Make a playlist of your favorite songs and give it to a DJ.
Think about contests and games.
Warn the bridesmaids and groomsmen that they have a special mission at the wedding to invite sad or bored guests to entertainment and dancing.
Bride & Groom tips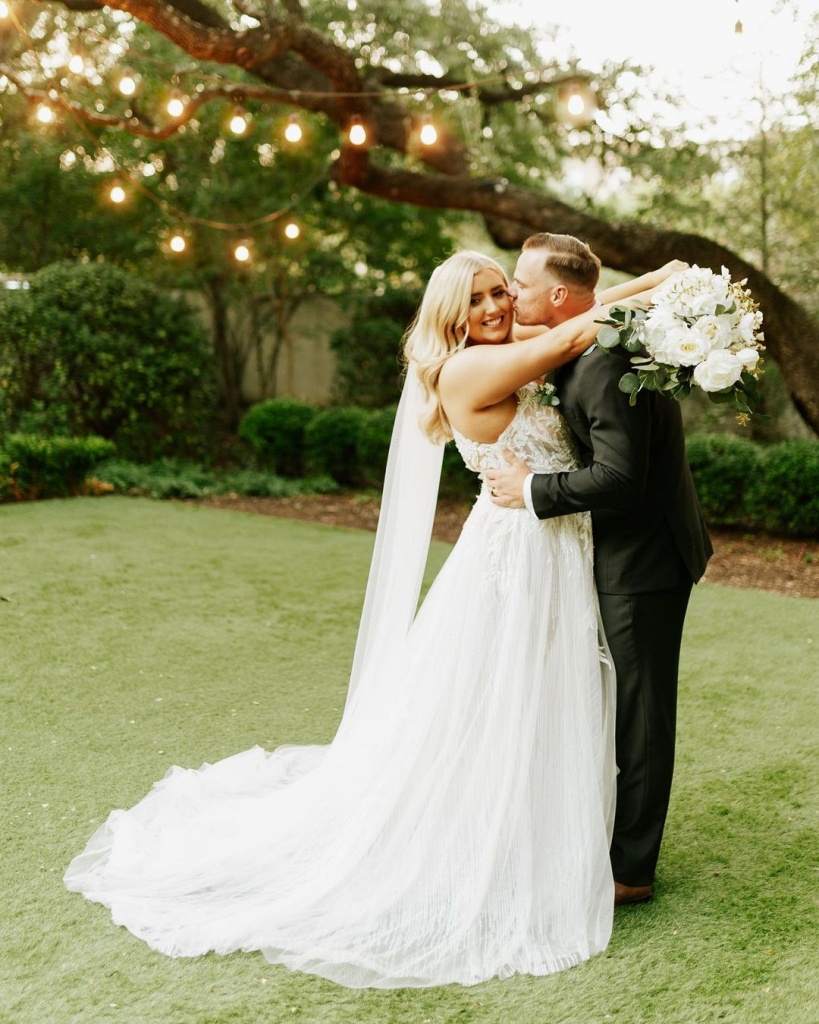 Photo by
Hailey Nicole Photographer
Browse the internet and choose the dresses you like. Buy a wedding dress. At backyard weddings, the bride rarely wears a very lush dress, so look for something comfortable.
Buy the groom a comfortable suit made of light fabric.
Arrange for makeup and hair for the bride.
Buy beautiful and comfortable shoes. In the backyard, high heels will be irrelevant.
Write your vows. This is your main and most special task.
Too much to remember? Or vice versa – so many details that you immediately want to get down to business?
Depending on your emotions about the preparation, decide whether you need a wedding planner or coordinator who will solve all these issues for you or not.
We still have two main problems to solve: how to choose backyard wedding decorations on a budget and what to do if it rains?
Backyard wedding decoration ideas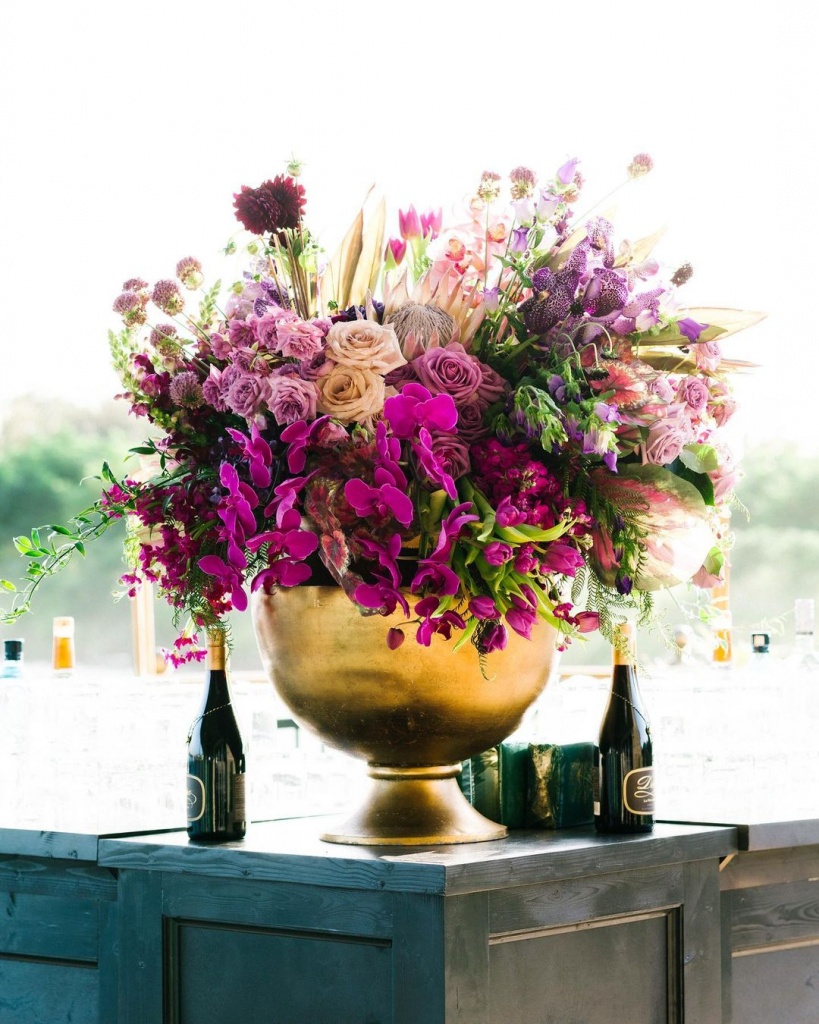 Photo by garrettsaler
Why do couples decorate their wedding location? This is usually because everyone does it, and besides, every bride dreams of a beautiful fairy tale on this day.
But in fact, wedding decorations are based on 5 principles:
flowers on the tables
photo zone
furniture and accessories
place and invitation cards
harmony of wedding colors.
However, for a backyard wedding, there are 3 more ways to install decorations: a sense of family comfort, simplicity, and naturalness.
That's why we have selected 10 creative ideas for a backyard wedding that will make even inexpensive decorations cozy and sensual:
Use the greenery around: trees, shrubs, and flat lawn.
Add wooden details to the decor.
In contrast to the wood and greenery in the backyard, make a soft seating area with wide armchairs and ottomans.
Hang as many string lights under the awning ceiling as possible.
Arrange a few small tables in the area where guests can chat over cocktails.
Pave temporary paths for walking with stones or bark.
You can use flowers in pots as table decor.
Prepare a stethoscope or other colored lamps for a night party.
Use seasonal flowers - tulips, hydrangeas, and lilacs for spring, peonies, lavender, and eustoma for summer, and chrysanthemums, physalis, and roses for autumn.
If you are happy with every detail you bought for the decor, then you are on the right track.
Backyard wedding rain plan
Don't worry about the rain if you've already taken care of the awning.
Even on the hottest days, it rains, but if your family ties are warm, love is hot, and blankets are ready in the basket, no rain can stop you.