2022-2023 Wedding planning timeline
Publication date:

05/07/2022

Updated:

03/22/2023
Tip: you better put a bookmark on this page:)
Hey, you! Congrats on your engagement! We can imagine how excited and overwhelmed you are. It's time to enter the first train on the trip to a happy married life. The thought of planning a wedding with no experience may be disturbing, but in fact, it's not gonna be that stressful after reading this article. Wezoree, again, like a superhero, came to save your time and prepared a wedding planning timeline and checklist. After reading this you might want to know how to create a perfect wedding timeline as well.
Planning a wedding in 2022-2023 has some distinctions from those held in the pre-Covid time. This season we are going to experience the so-called "Wedding Boom" as all those who postponed their wedding along with those who waited for quarantine to finally end will fight for their place in the sun (and for the best venue and vendors). The demand has never been higher, so let's go!
What is the wedding planning timeline?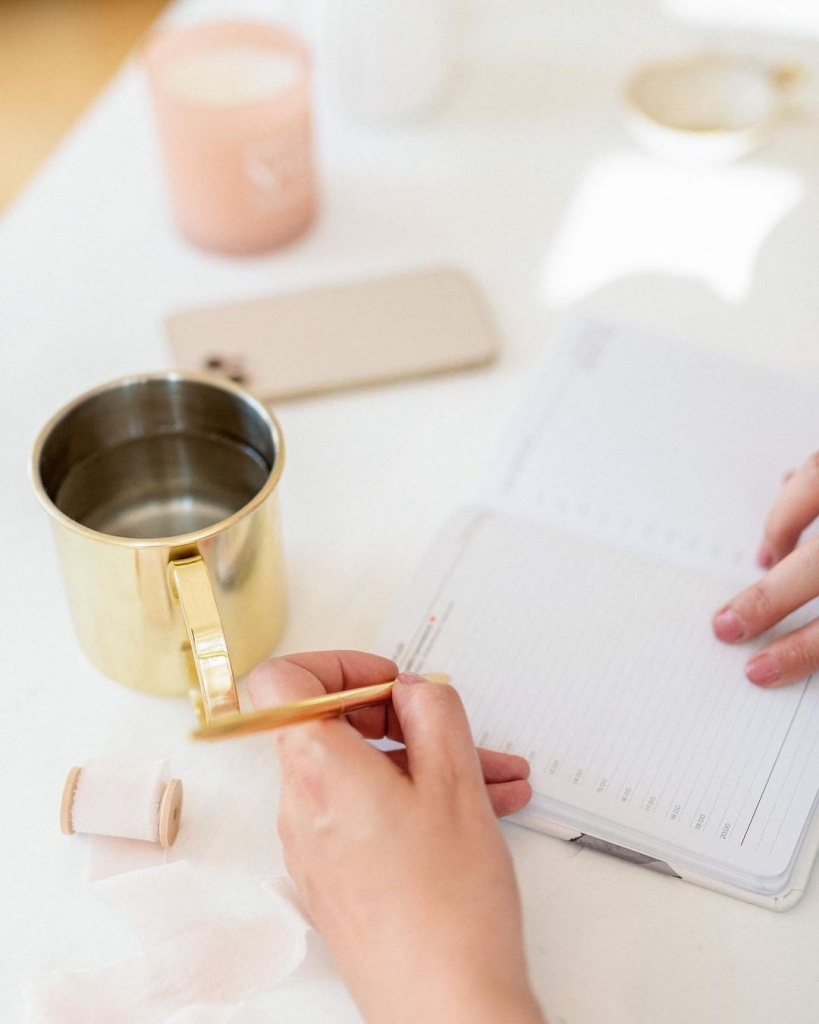 Photo by
Vanda Smreková
It's your month-to-month to-do list. Making a wedding planning timeline is your key to successfully creating the wedding of your dream while not biting all your nails off. Here, step-by-step Wezoree will help you to put together all the things that have been rushing around in your head to pull off your exquisite big day. Note that each couple is unique and there's no "standard timeline" for all. Whether you have 2 years or 7 months to prepare, the steps remain the same.
How long before the wedding should you start planning?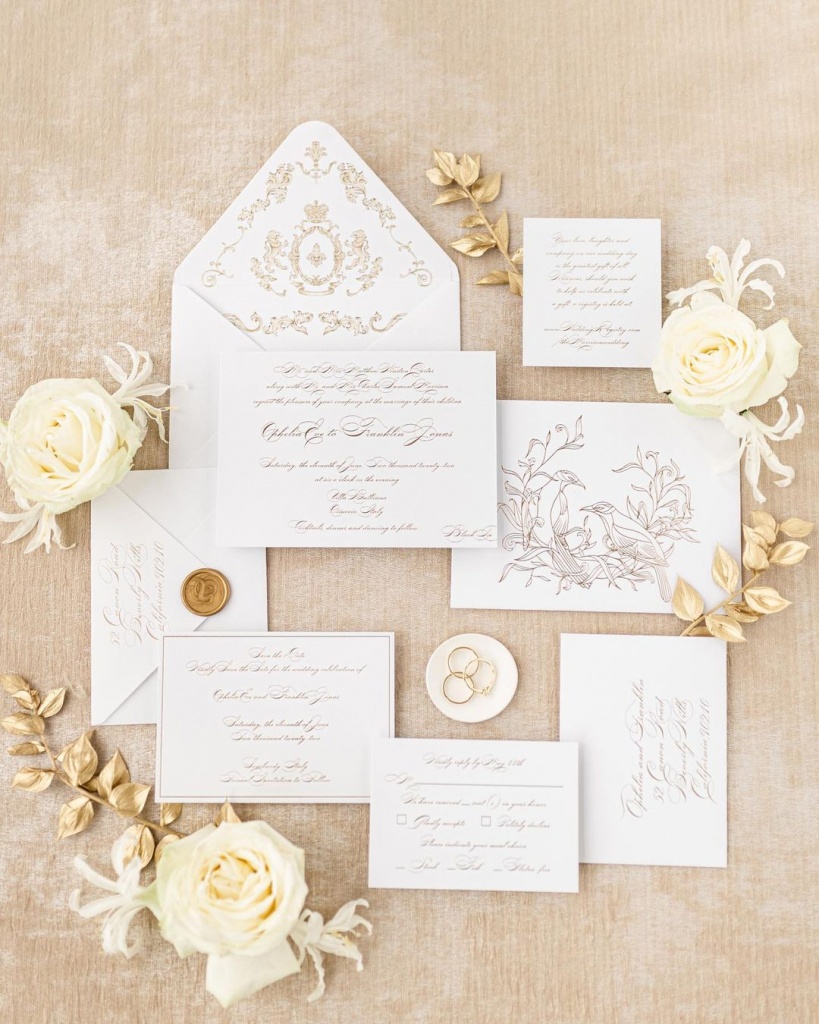 Photo by @stefanielangeweddings
First, take your time to celebrate the engagement. Many couples start planning nearly after putting a ring on the bride's-to-be finger. Surely, the more time you have to plan – the better, but if you're still more than 1 year to go – relax. The average wedding planning timeline takes 12 months. We call this an optimal amount of time to do everything without stress and still be able to choose the venue and vendors you want.
Before the actual planning starts there're a few important things to be considered – a general vision of your wedding and a budget. That's the core. You should also think of hiring a wedding planner. If doubting, check out the article about wedding planner services or self-organization of the wedding.
Tip: never choose a dress before booking the venue! (you can't know in advance if it will be comfortable for your big day's setting and season).
When choosing the date, though, make sure you don't choose any of these days:
2022/05/30, 2023/05/29 (Memorial Day)
2022/07/04, 2023/07/04 (Independence Day)
2022/09/05, 2023/09/04 (Labor Day)
2022/09/11, 2023/09/11 (Patriot Day)
2022/11/11, 2023/11/11 (Veterans Day)
2022/11/24,2023/11/23 (Thanksgiving)
2023/02/12 (Super Bowl Sunday)
2023/04/02 (Palm Sunday)
2023/04/09 (Easter)
2023/03/22 - 2023/04/20 (Ramadan)
Why do weddings take so long to plan?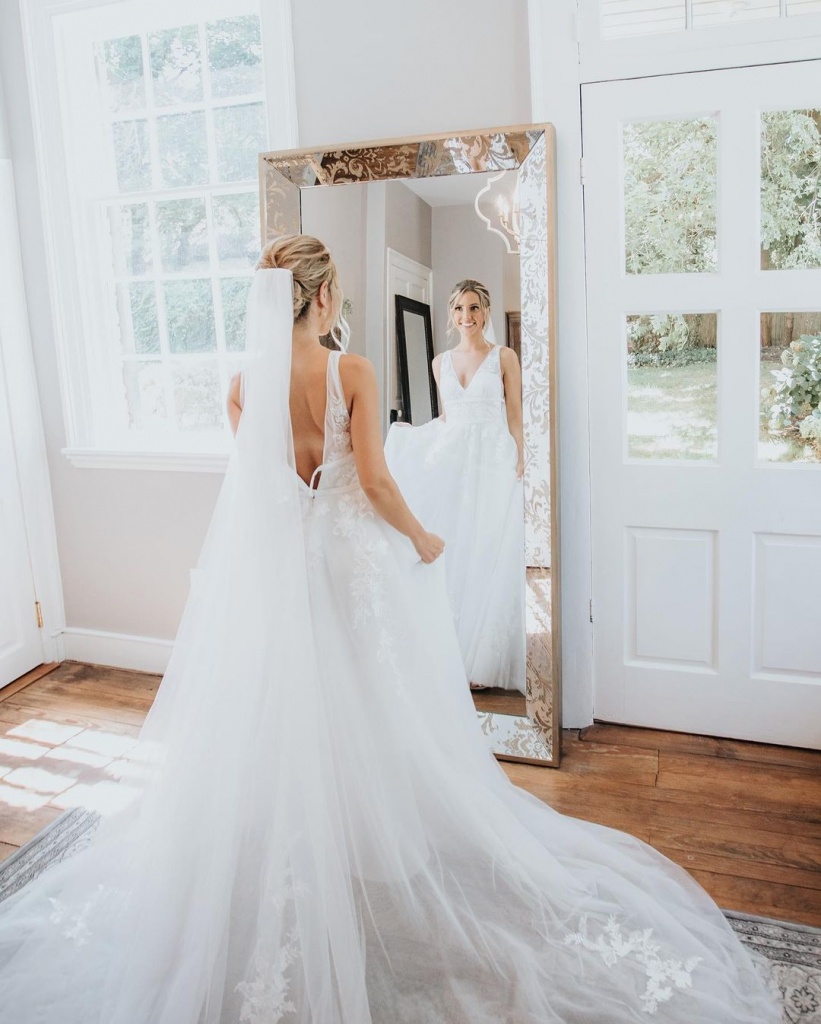 Photo by
Aly V Photographe
r
The wedding day has lots of responsibilities. Especially if we're talking about destination weddings. In this case, venues should be reserved long ahead of the wedding weekend. The same thing goes for the accommodation for you and your guests. And what if it's a popular spot? You might have to wait a year or more to get there.
Even if we're talking about weddings held in your city or region, you still have to book everything in advance. You also need to arrange to get a marriage license, find an officiant, and make sure to meet any legal or religious requirements.
But not all weddings need lots of time to plan and here's why. There're a few factors to be considered:
Time of the year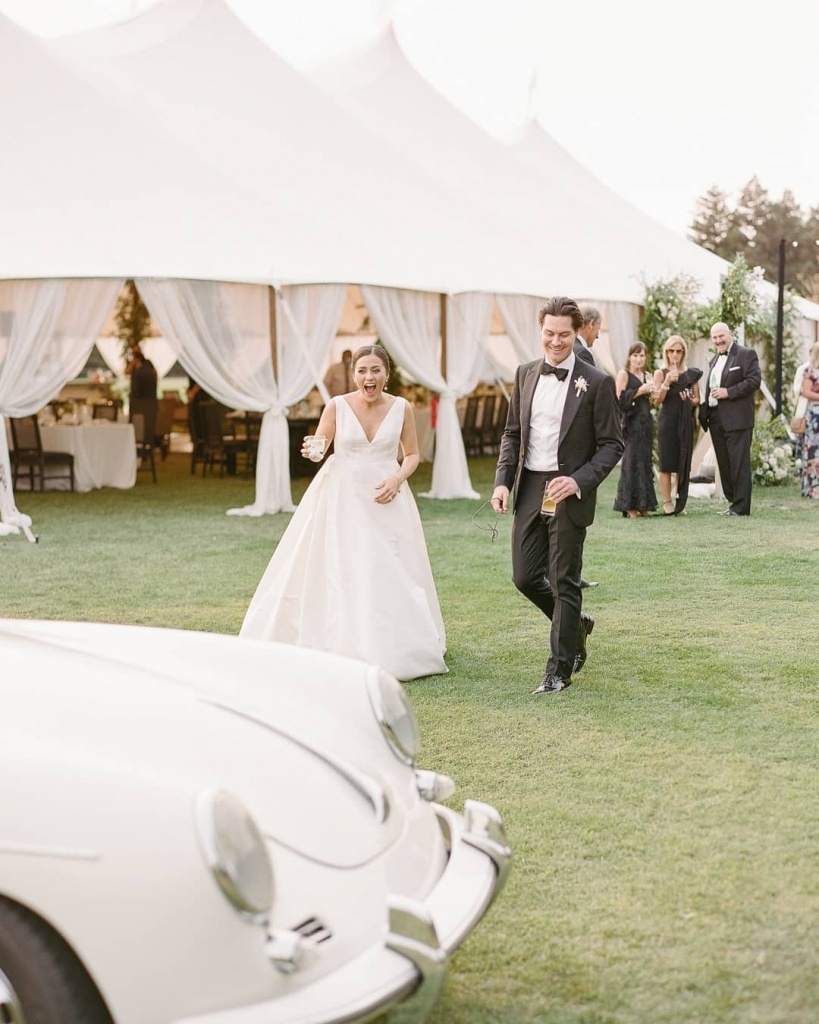 Photo by
The Ganeys Photographer
Starting from late spring till early autumn it's the Wedding Season, and if you want your big day to happen in June, you will probably have to start planning a year before.
Wedding Style
Is this gonna be a simple, dinner-like wedding or a big fancy party with lots of details? If you're more of a first variant, congrats, you took the easy path, your wedding can be planned in 2 months. If you choose the second one, it's time to turn on the planning mode and get started.
Wedding planning timeline checklist
Remember, you can always adjust this wedding planning checklist for yourself!
12 Months to Go
As we already suggested above - celebrate your engagement! Let the world know how happy you are!
Think of who you would like to invite.
Start planning the approximate budget.
A wedding theme?
Think of the ceremony format.
Check out Wezoree for inspiration.
10 Months to Go
Start looking for the venue, visit some and pick your favorite one.
Make a list of vendors you're gonna need: photographer, videographer, florist, make-up and hair artists, musicians, etc.
Choose your wedding attire.
Think of how to entertain the guests on your big day: slow motion photo booth, games during cocktail hour, live painter, awards ceremony, and anything else.
8 Months to Go
Plan a bachelorette party! Yoohoo! 
Book the photographer, videographer, DJ or musicians.
Order a wedding cake.
Choose the outfits for your bridesmaids.
Make a wedding playlist.
6 Months to Go
Save-the-dates should be sent
Wedding rings!
Plan a honeymoon.
Decide on what your invitations will look like, along with sitting and thank you cards and anything else you're gonna print.
4 Months to Go! We're getting closer!
Dress up the groom: suit, shoes, cufflinks.
Buy wedding decorations.
Agree on the menu with the chef.
Treat yourself with wedding jewelry.
3 Months to Go
Apply to the Registry Office.
Plan your second wedding day (if you're gonna have one).
Book a room for the bride's morning photoshoot.
Discuss make-up and hair with your wedding stylist.
Friendly advice: make a love-story photoshoot to get acquainted with your wedding photographer and see how he/she works.
2 Months to Go! Almost There!
It's time to send the invitations.
Rent the transfer.
Plan your wedding day by the hour.
Buy gifts for the guests.
Talk to the DJ or musicians you hired.
Start practicing your first dance!
1 Month to Go! Getting Nervous?
Don't forget to write your vows.
Order the bouquet.
Reassure all agreements.
And now the best part comes…
Your Wedding Week Timeline!
Show your photographer the reference pics.
Host a bachelor and bachelorette party.
Walk around the house in your wedding shoes (just you know, friendly advice).
Get a mani and pedi.
Now, take a bath and breathe out. You are fully prepared for your big day!
Few tips for your wedding day: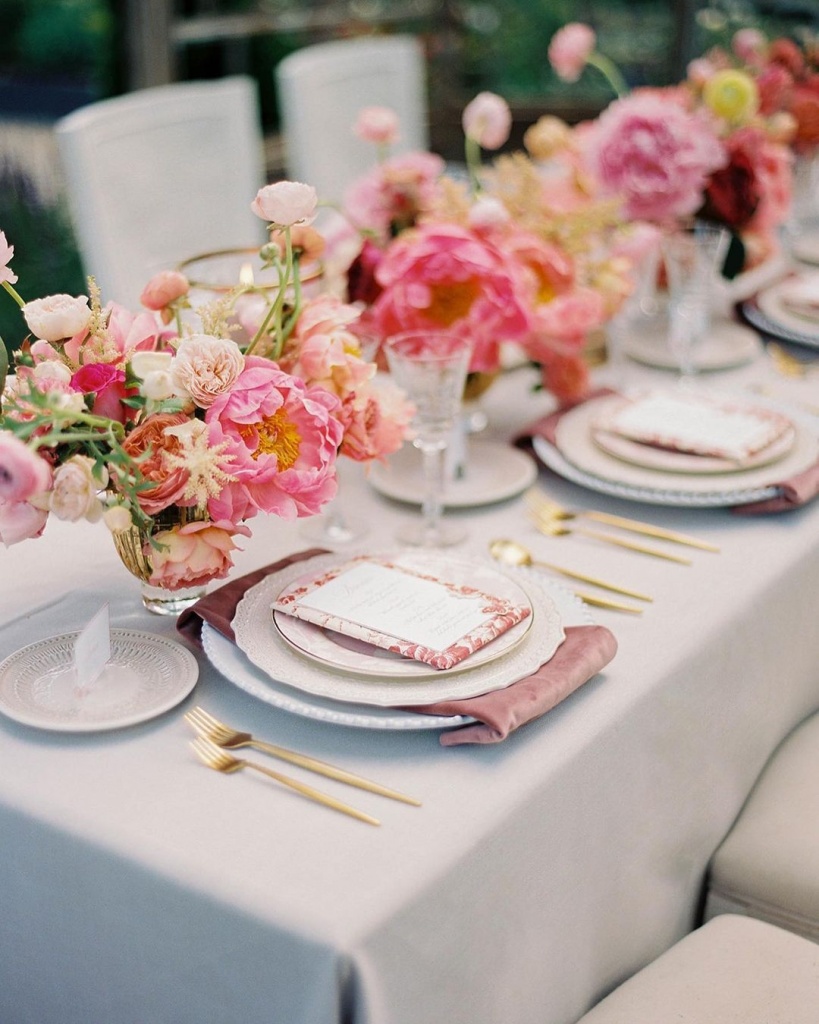 Photo by Megan Kay Photography
Eat your breakfast! We know you're nervous, but you don't want to faint at the ceremony, right?
Do not rush in panic! You planned your day already, follow the steps.
Don't forget your passports and wedding rings.
All set! Good luck, darling!