Outdoor Bridal Portrait Ideas
Publication date:

09/15/2022

Updated:

04/07/2023
Why You Should Take Outdoor Bridal Portraits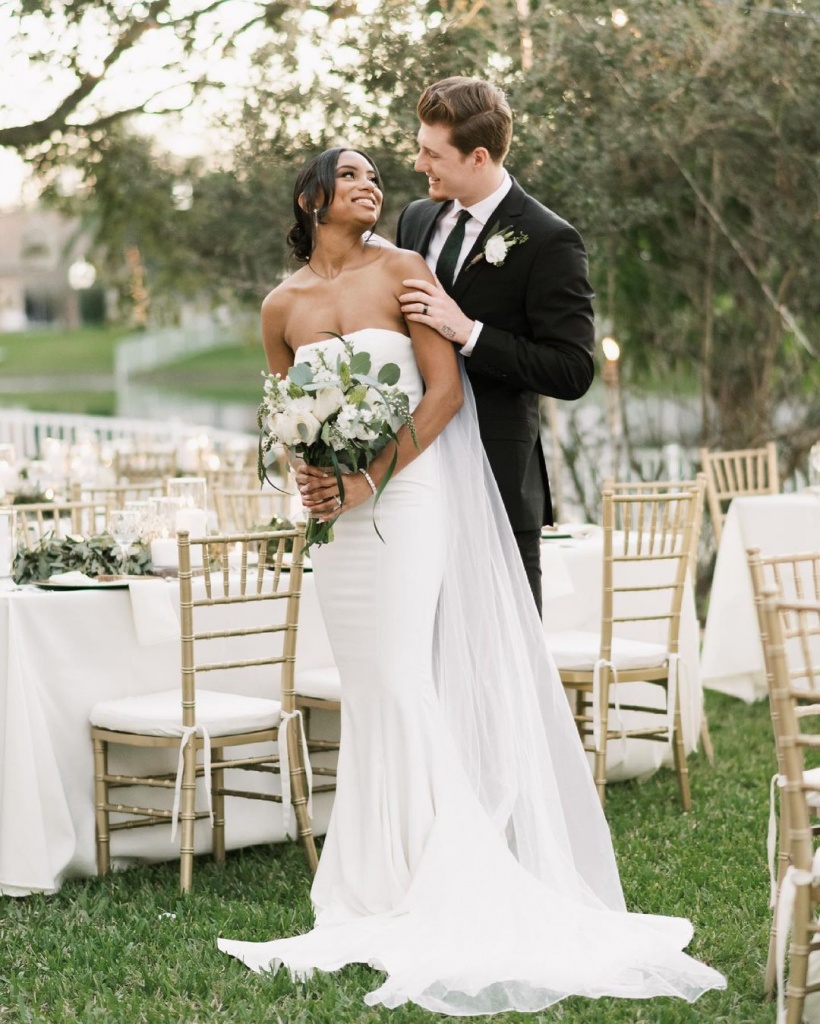 Wedding day is a special day you have to remember. You probably want to cherish the emotions, atmosphere, dances, and some sweet couple portraits, depicting your love story. Therefore you choose your wedding photographer carefully and expect a great result.
No less important is capturing the beauty of the bride. You're preparing every detail of the style: jewelry, a veil, a bouquet, your dreamy dress, and hairdo, so everything must be photographed. You might think about some usual getting-ready photographs at home or a studio but why don't you take some gorgeous outdoor wedding pics? They're not the same as indoors because there's different light and atmosphere. Moreover, there's usually more space and opportunities to implement other creative outdoor wedding photography ideas. So let's get started with some useful tips and then you'll be interested to read about bridal portrait poses ideas.
Outdoor Wedding Photography Advice and Tips for Bridal Portraits
Be Yourself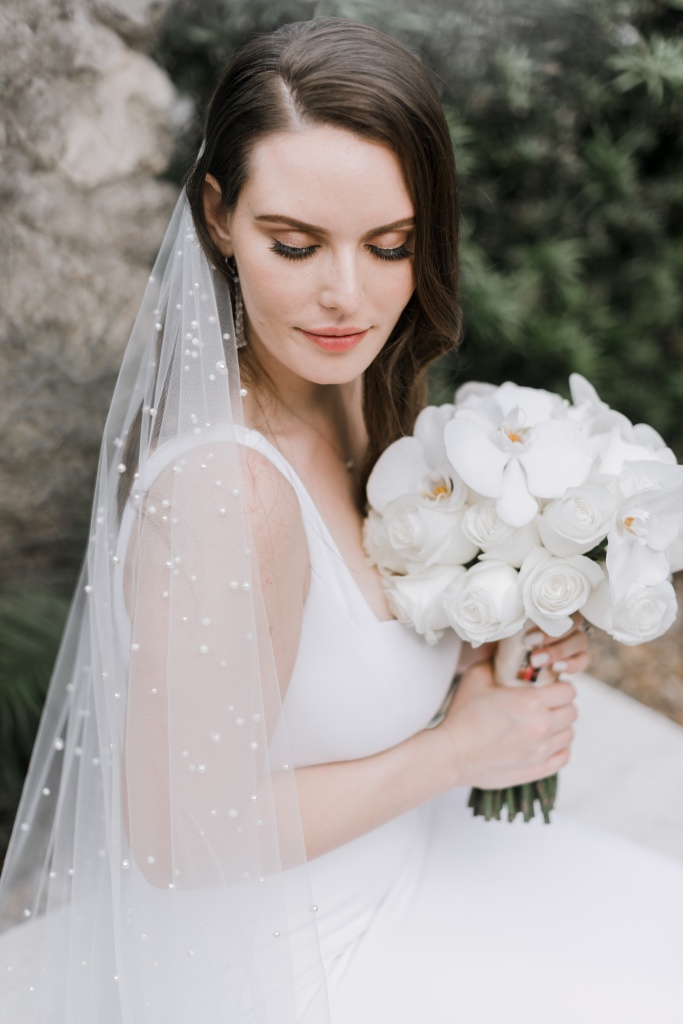 Here good preparation matters. Be careful with choosing make-up and a hairdo and make sure you've chosen your style and feel relaxed with it. Tastes differ, therefore some brides opt for brighter styles and want to get an impressive look whereas others would like to keep it simple as they feel the most confident this way.
Perfect Location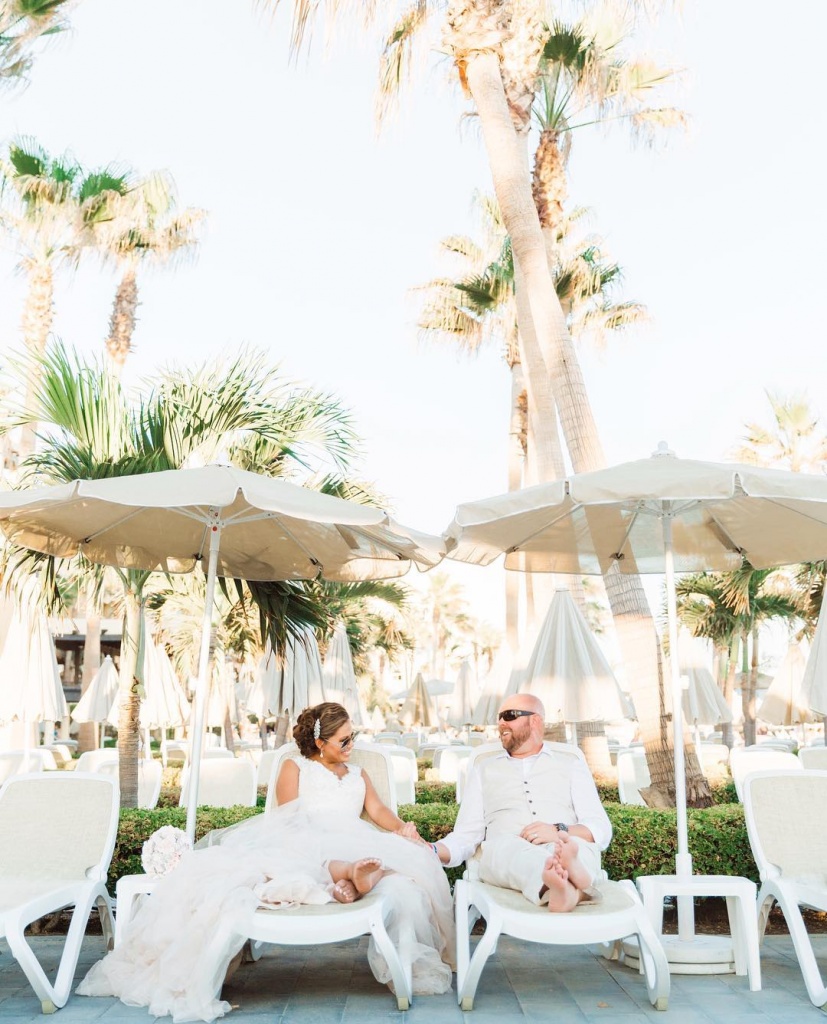 Take into consideration your wedding timeline and all the arrangements. If you choose certain spots for your couple's wedding photoshoot, combine them with taking outdoor bridal pictures. Don't go for a separate place to take them, that's how you may save some time on a wedding day and the result won't be worse. The portraits can look original even in the same locations as it all depends on the angles your photographer chooses and the photography style he works in. Additionally, you may opt for some symbolic places if they're suitable for the photoshoot. Think about your first date, first kiss, or proposal place.
Perfect Time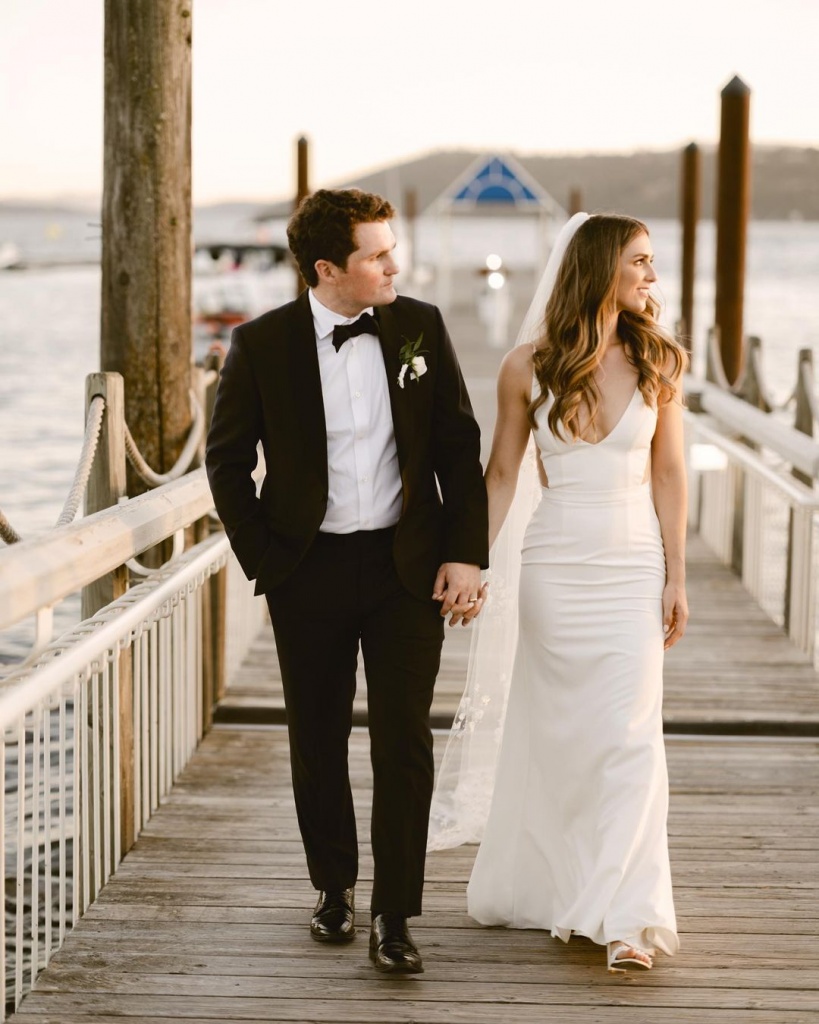 It's vital to follow 'the golden hour' rule since this time is the most effective way to take romantic and soft portraits without the harsh sun. Both the sunrise and the sunset are great for capturing these unique snaps.
Rehearsal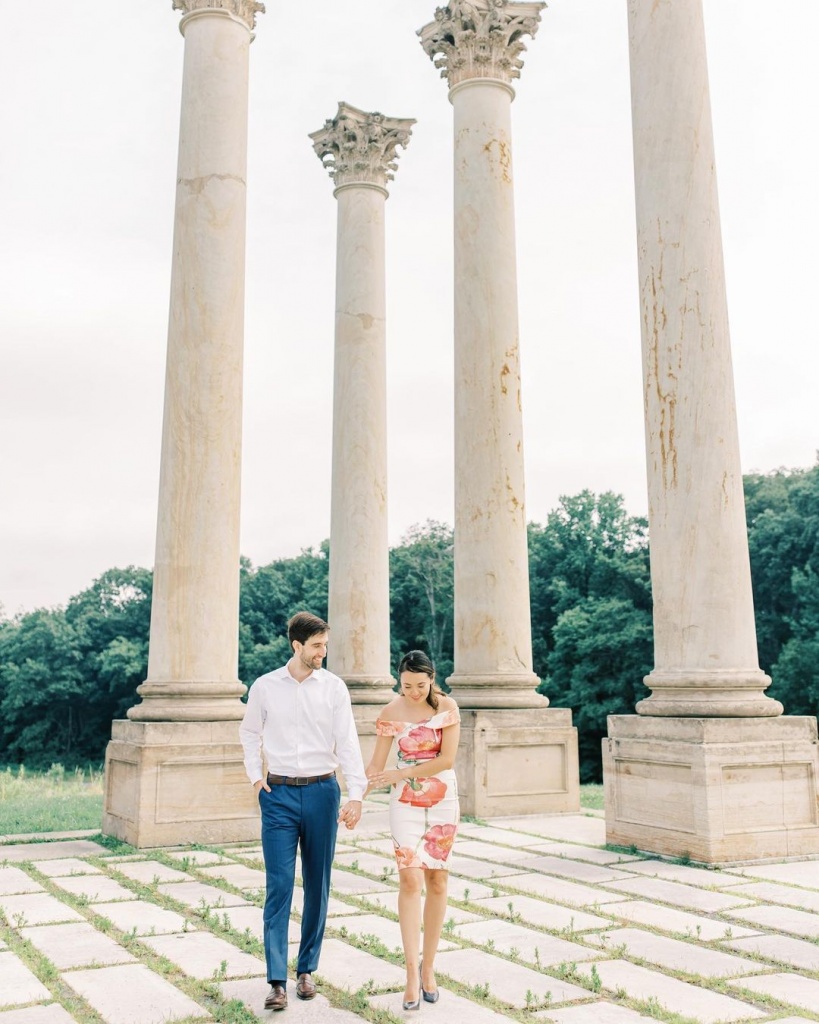 If you feel a little uncomfortable and lost in front of the camera, a small pre-wedding bridal photoshoot or even practicing during your engagement photosession might come in handy. It's quite important to relax while posing to get natural wedding photographs. Try not to think about how you look or where your wedding cake is now. This also deals with trust. You have to rely on your photographer and develop an excellent report. Therefore a pre-wedding photoshoot might help.
A TIP: a trial hairdo and make-up before the wedding will help you feel way more confident.
Outdoor Bridal Portrait Ideas
A 'Little Friend'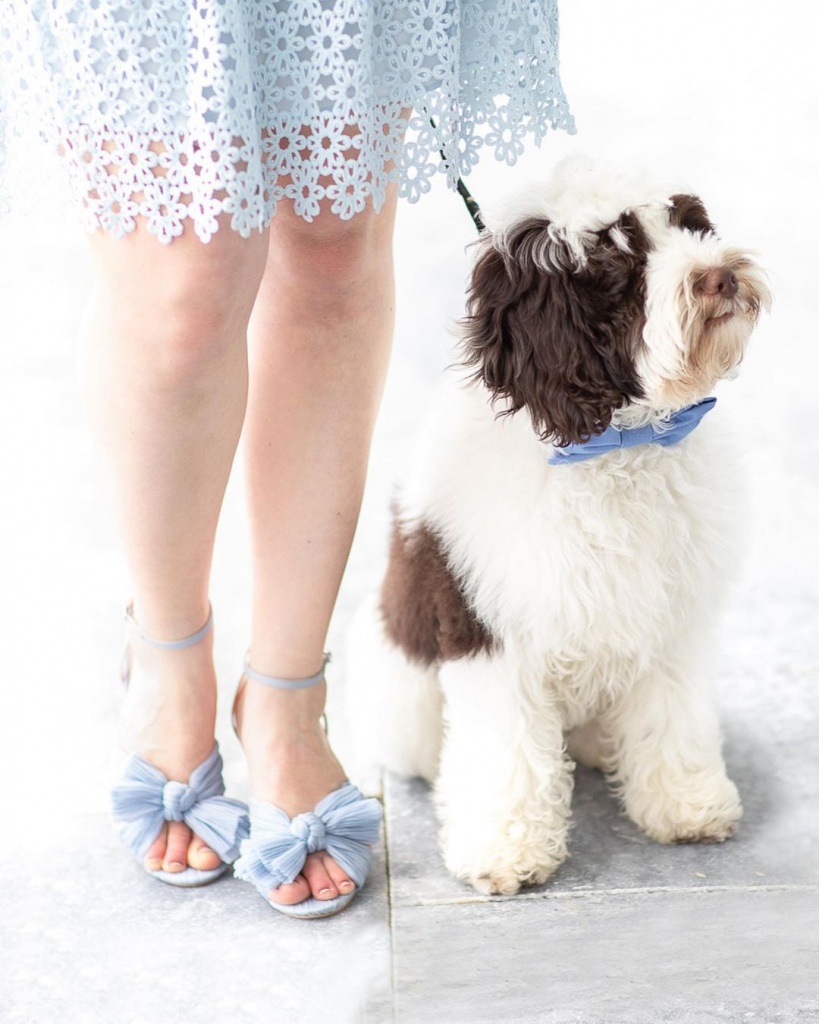 Do you have a pet? Why don't you involve them in your photo shooting? You might be surprised at the result you'll get! Such photographs tend to be especially sweet and lovely, showing your own story of sincere friendship. Gentle kisses, hugs, or just a walk with your pet is a great outdoor wedding photo idea to capture along with some more classical bridal portraits.
Looking Back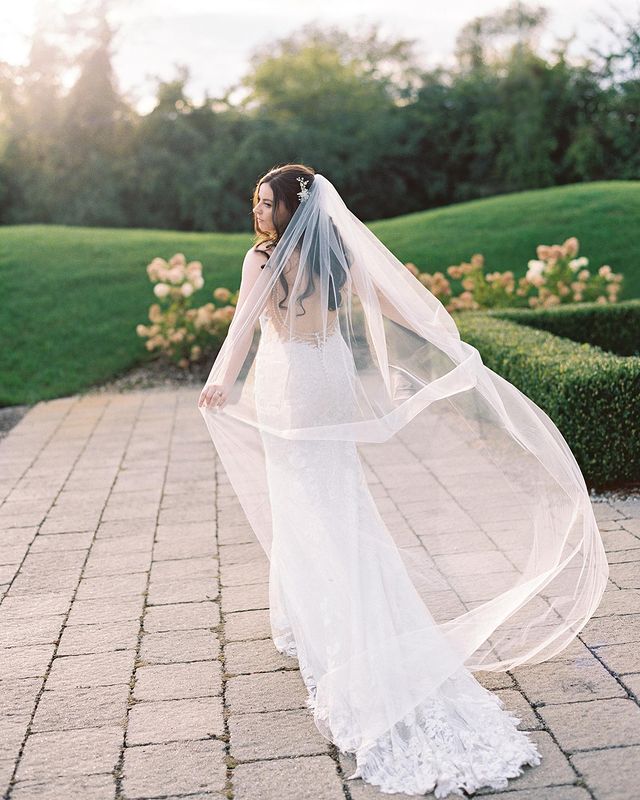 This is a gorgeous outdoor bridal picture idea if you'd like to emphasize your stunning wedding dress details. You just stand still and turn back a little to show all the beauty of your style, the part that is often hidden and underestimated as it's not that visible. So here's the chance to emphasize all the best sides of your wedding attire!
Veil Shots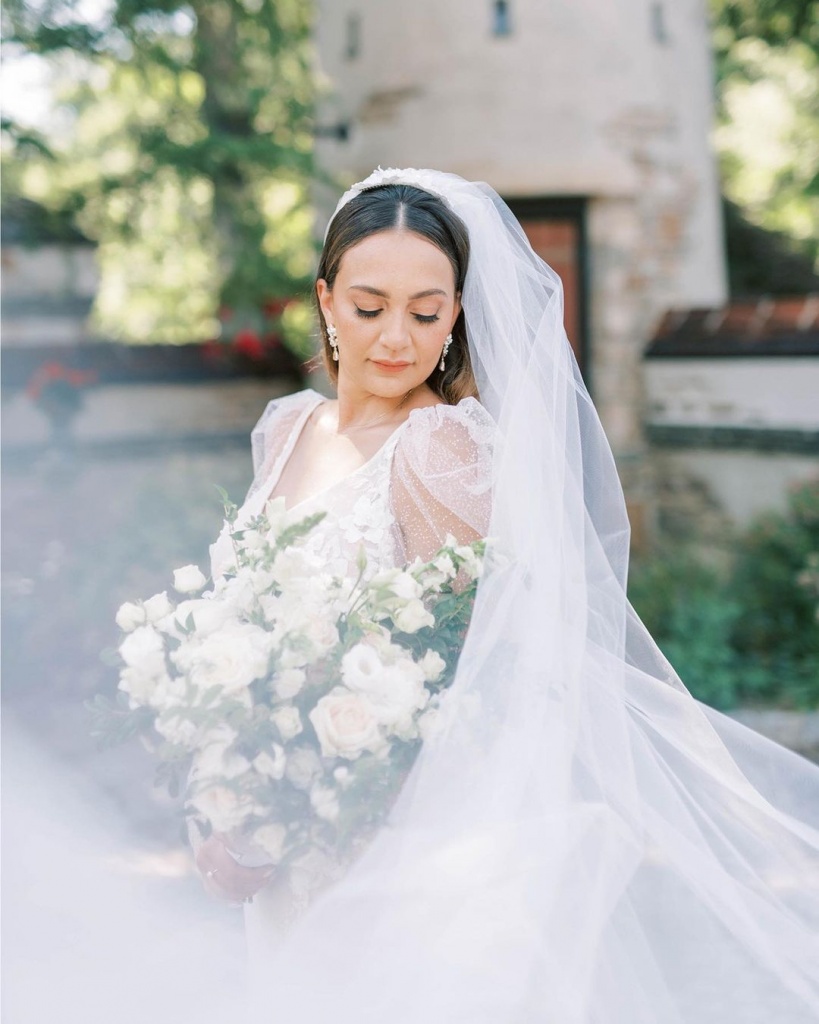 This unique accessory is not only beautiful but also special because you wear it only once in your life. That's why you'll never regret accenting your wedding veil in wedding portraits. Moreover, it provides you with numerous outdoor wedding photography ideas you'd like to steal! So, let's get started:
The veil blown by the wind;
Under the veil looking up;
Under the veil looking down;
Under the veil looking at the bouquet;
Under the veil back photograph;
Just the veil and a hairdo element;
Raising the veil gently;
A playful walk, waving the veil;
Hugging yourself with the veil;
Editorial shot with a calm look through the veil.
You are welcome to choose the idea you like the most but the list isn't full since there are plenty of ways to try just in the process of taking photos and it depends on your and your photographer's creativity!
Hands Close to the Face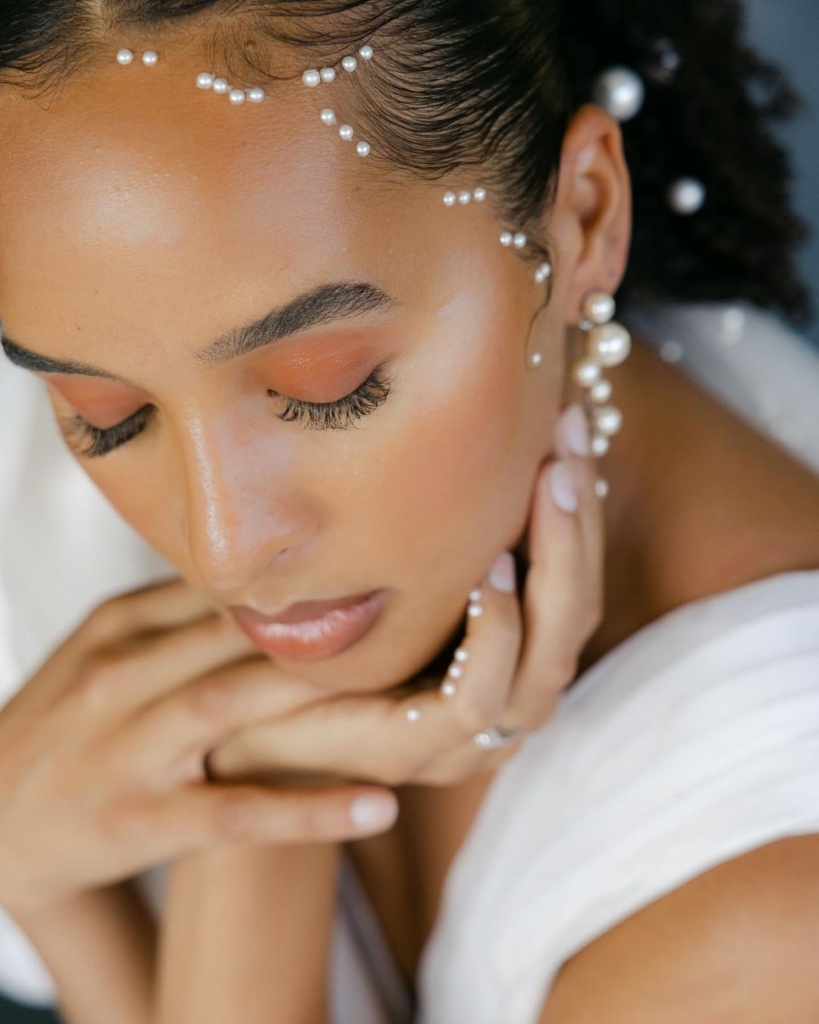 Quite a gentle and sweet bridal portrait idea that you could implement both indoors and outdoors. Just bring your hands and fingers toward your face, almost touching it.
Adoring the Jewels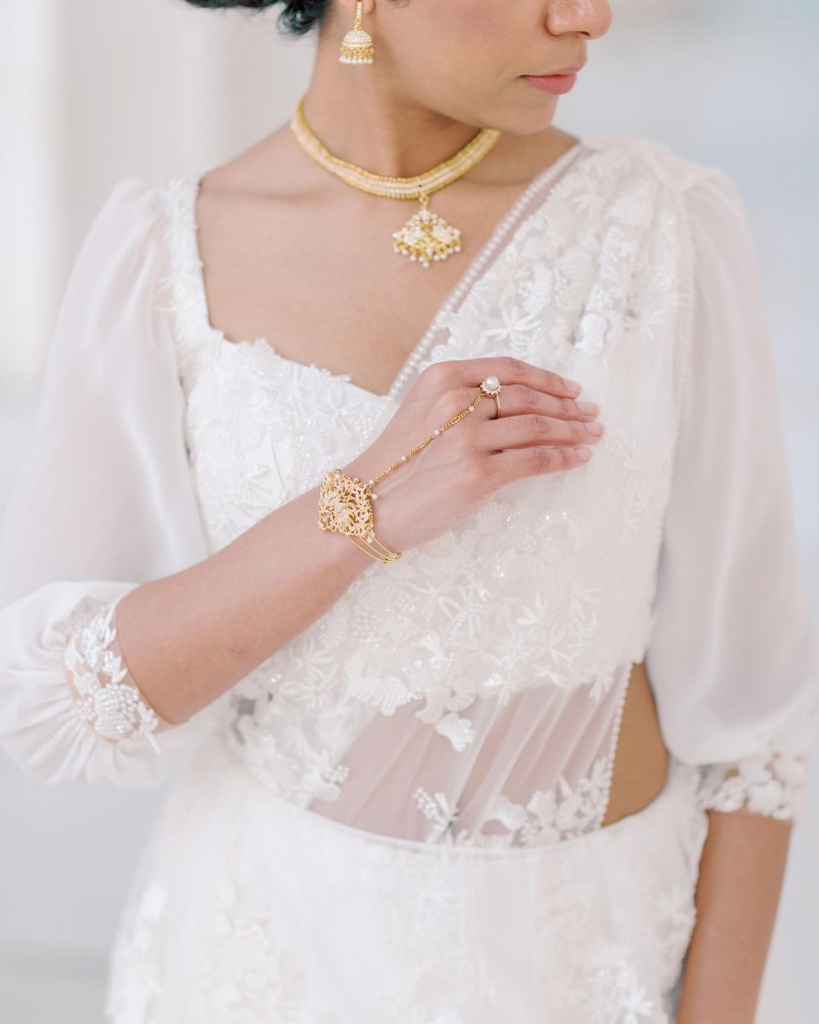 That's what you need to capture glamorous and fashionable snaps. The pose is one of the easiest but still so impressive! All you should do is play gently with your earrings, necklace, or rings.
Bring a Special Thing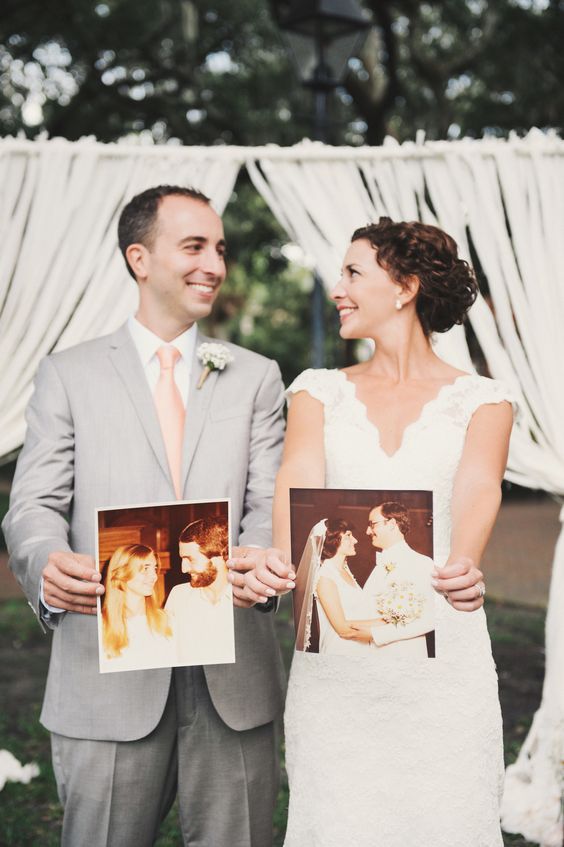 It might be a picture of your parents or grandparents, some old photos, or ancient family heirlooms. If you just carefully hold them in your hands, it will make the pictures meaningful and give them an absolutely new look.
Close-Up Pic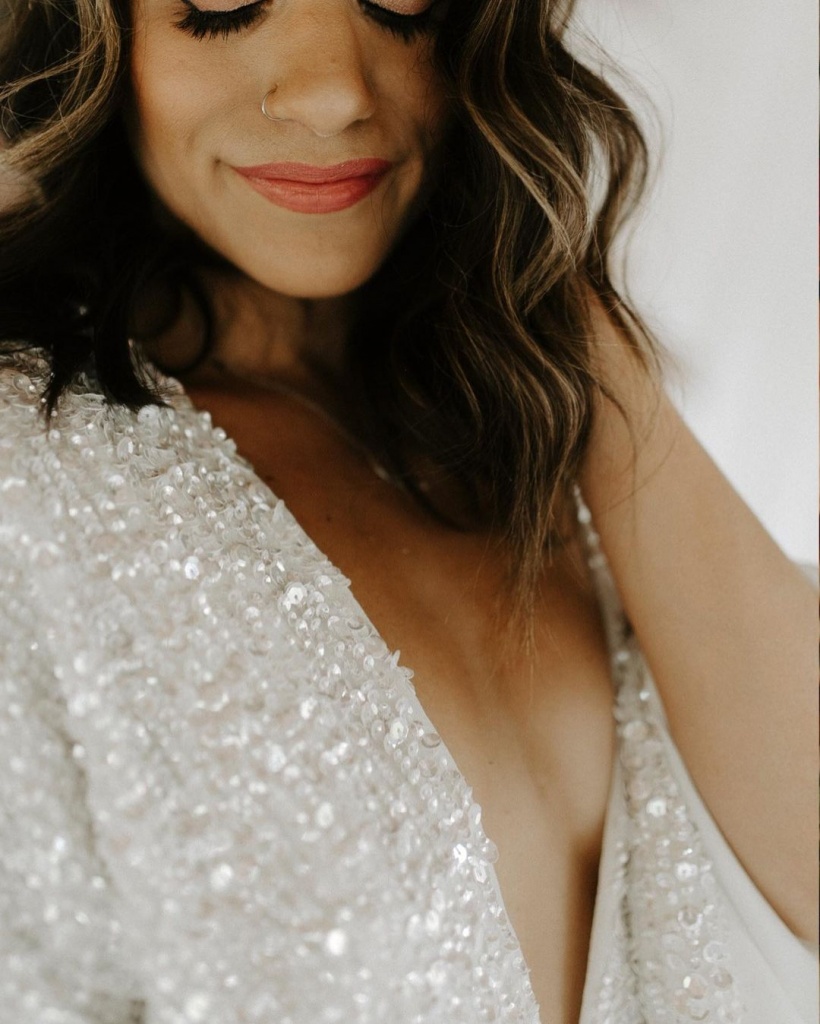 This option of wedding photographs will never be out of date because it shows true emotions so closely, and facial features in detail. What can be more beautiful than a bride's attractive eyes, pink cheeks, and soft smile captured on a wedding day? Moreover, a close-up picture might even show the personality and character traits you'd like to express.
Charming Little Smile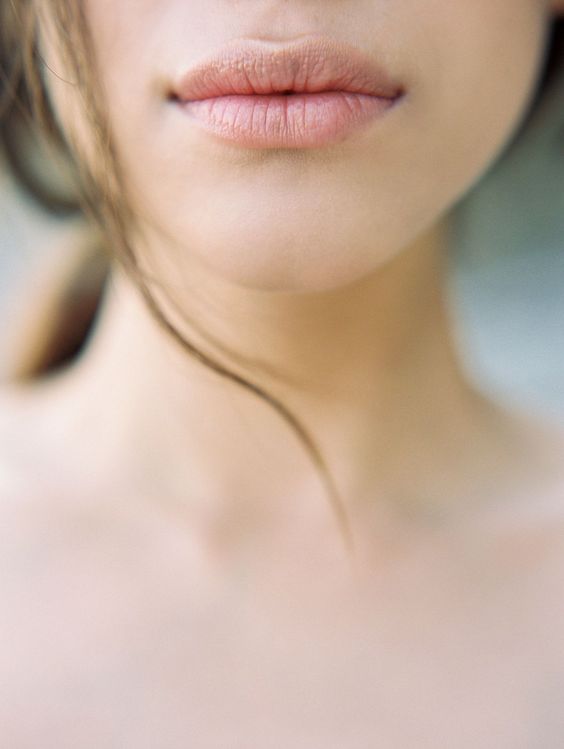 Such a photo is a must-have among your bridal portraits. It looks both romantic and confident, emphasizing the prettiness of the lips and girlish shyness.
Candid Laughter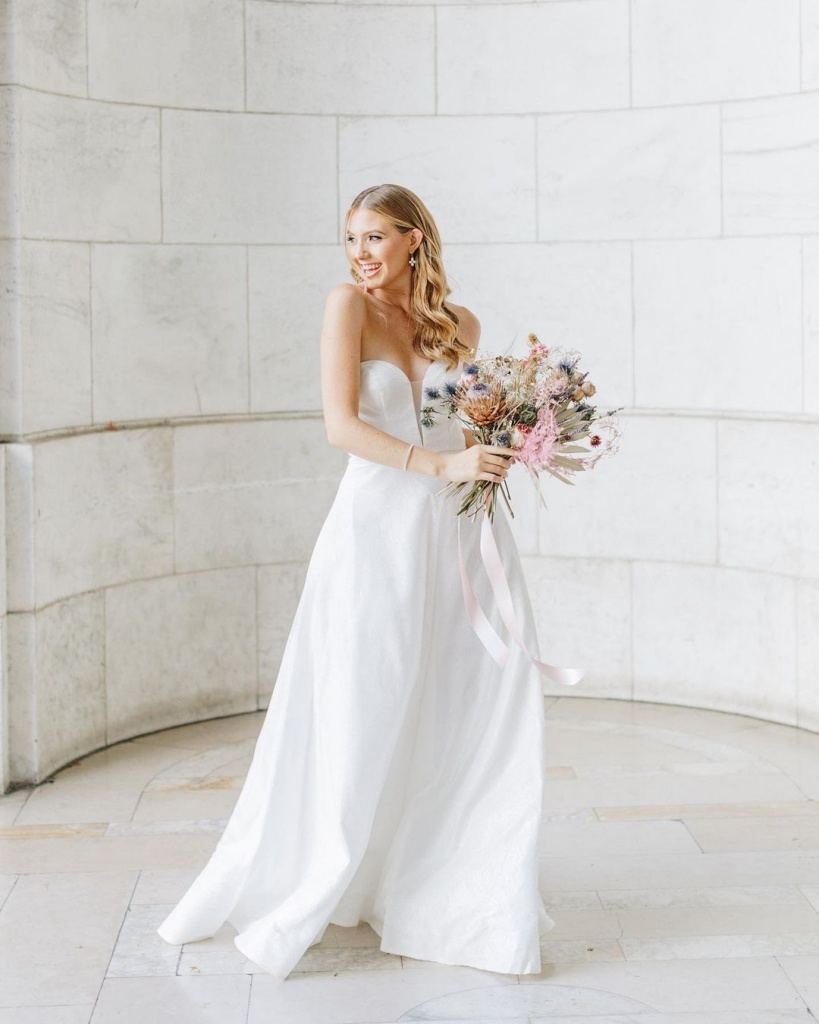 Here your photographer is to catch you sincerely laughing. Let somebody tell you a joke, so it must go naturally! Be sure, eventually, you'll be happy to see such pictures when you finally get your wedding photographs. Feel relaxed and smile widely without a doubt!
Holding a Bouquet
Seems to be extremely simple though it always looks breathtaking. A wedding bouquet is one of the main wedding accessories on your 'big day', so you should use it fully, including choosing amazing outdoor bridal portraits.
In the Nature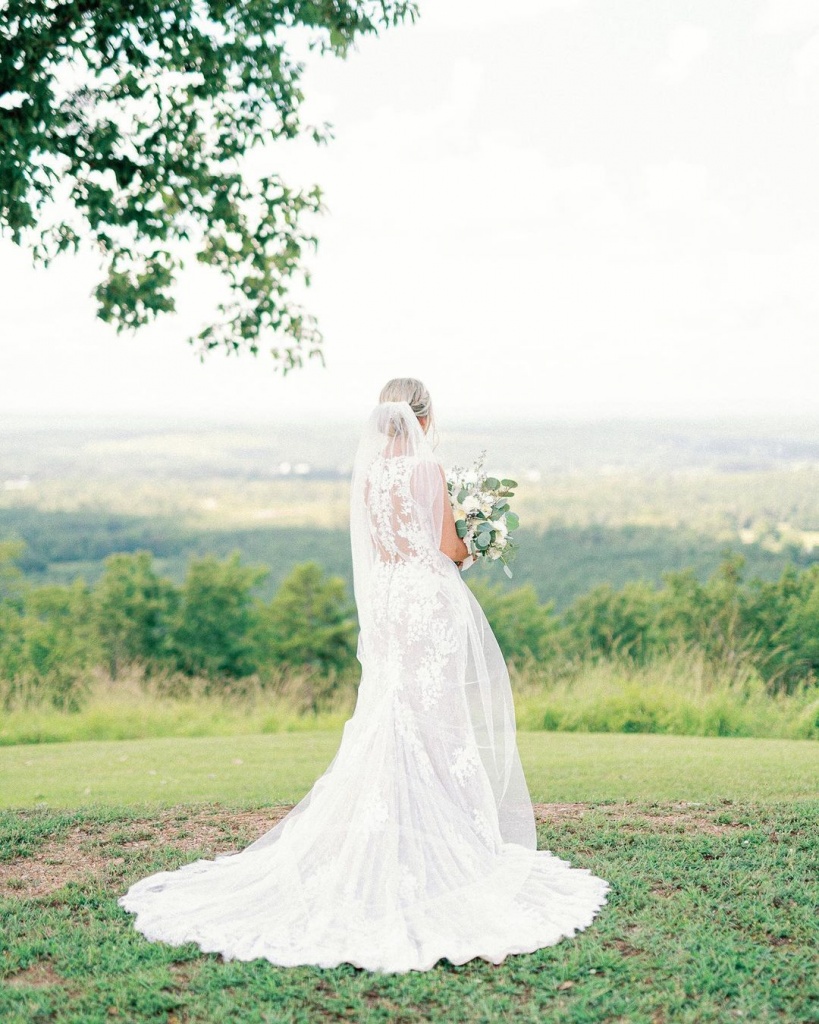 Including elements of nature might be a way to level up outdoor wedding photos of a bride. Don't think that holding a branch or standing among the foliage is an old-fashioned type of shot. There are numerous options to improve and develop this motive and make bridal portraits unique indeed.
Bridesmaids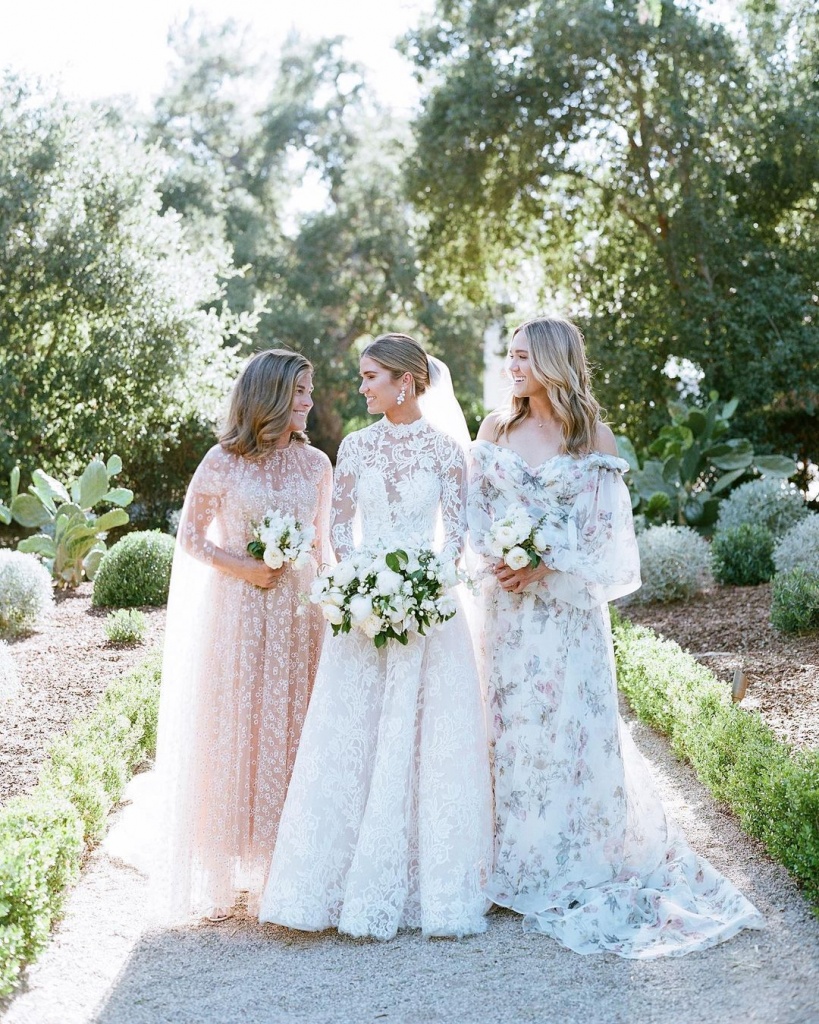 Don't miss the opportunity to take some portraits together with your besties! What a stunning picture you may take! Just imagine this great snap: you're standing among your bridesmaids dressed beautifully and harmoniously, outlining your uniqueness as a bride.