12 Wedding Make-Up Must-Haves for Your Big Day
Publication date:

06/12/2022

Updated:

03/29/2023
Are you dreaming of stunning makeup for a wedding? Each bride is unique and gorgeous in her style therefore there are no rules of 'right' or 'wrong'. It matters how comfortable you feel with it, whether you can be confident enough wearing the makeup and just love how you look.
Best Ideas of makeup for a wedding day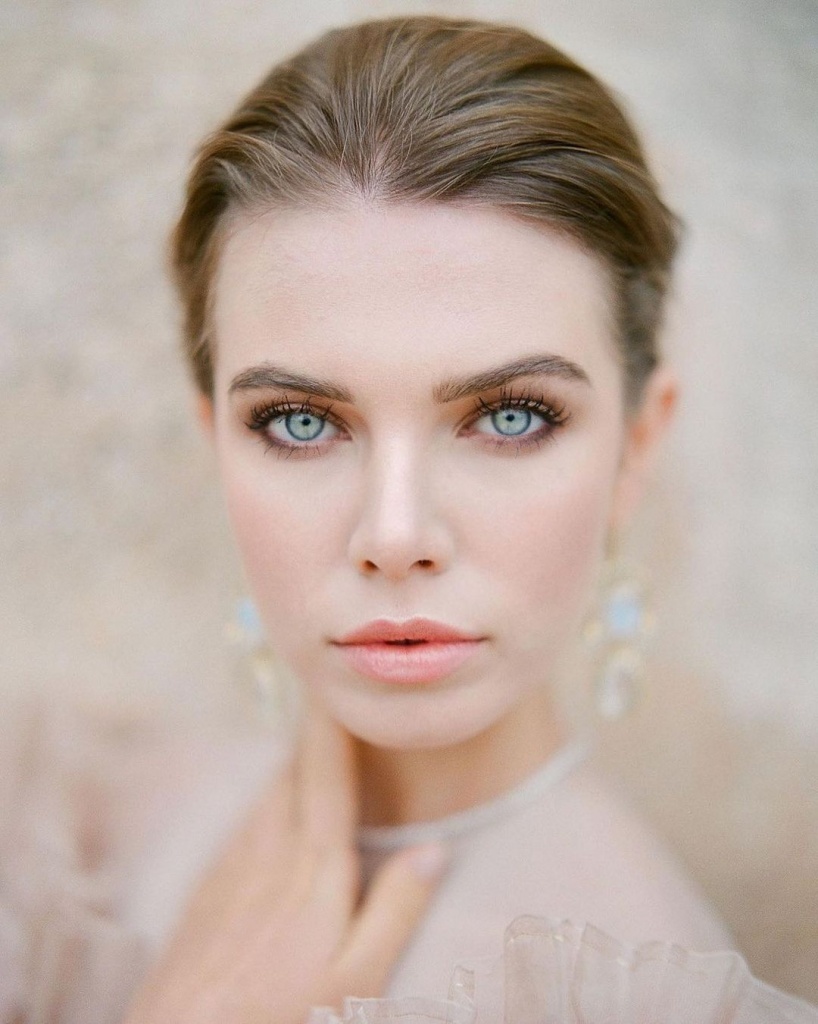 Photo by @gianlucaadovasio
Lush Lashes
Long and lush eyelashes and gentle shadows are an outstanding pair that works well. They open your eyes and are impressive in the bridal portraits.
A Glam Look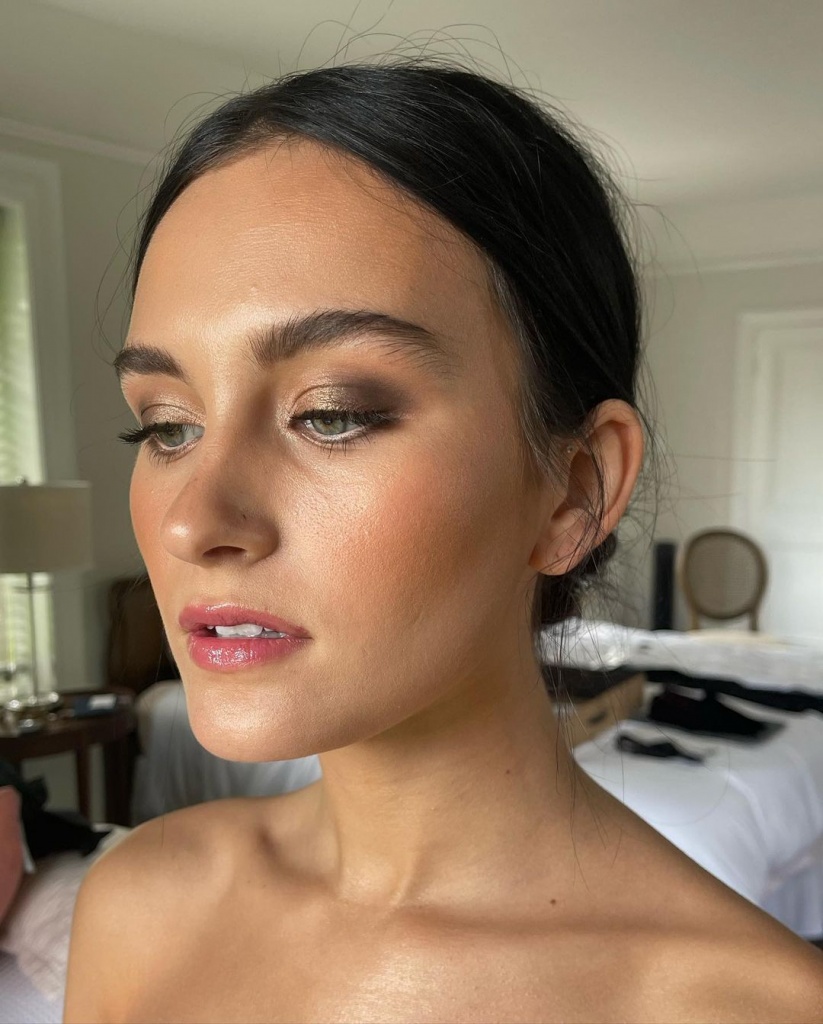 Photo by @danielleryanbeauty
Glittering metallic shadows along with lush lashes, glossy lips and perfectly sculpted face give a bride an outstanding and attractive vibe.
Smokey Eyes & Nude Shades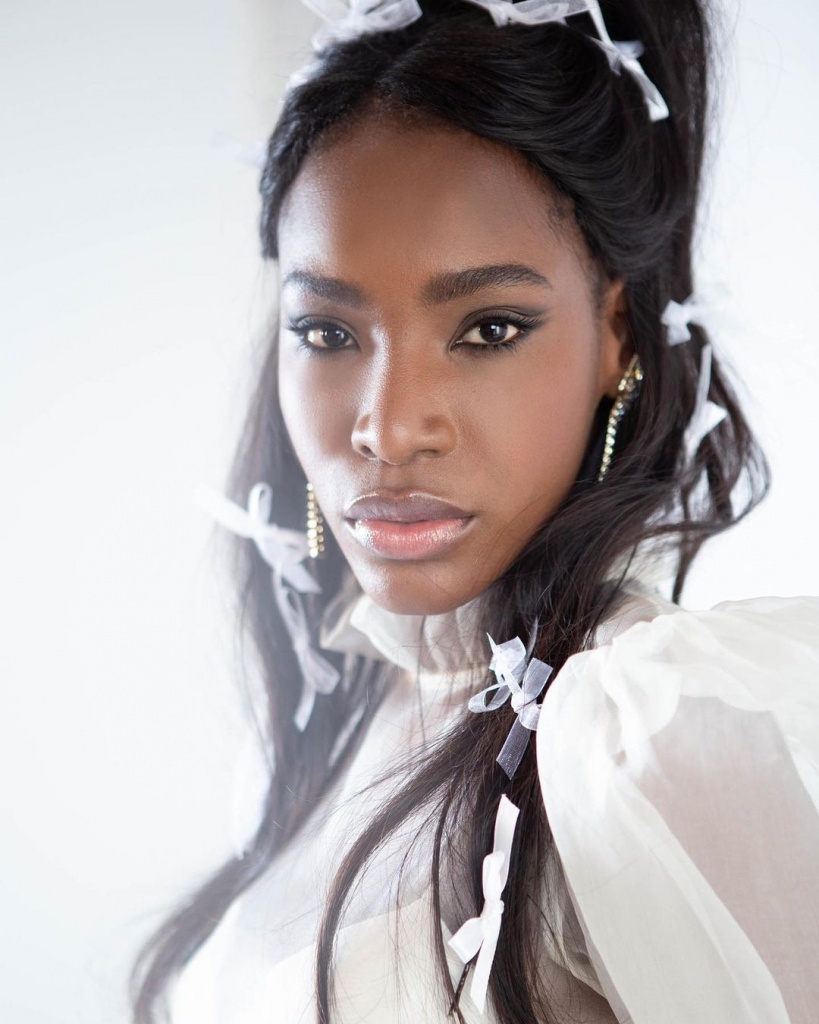 Photo by @ajarinahitomi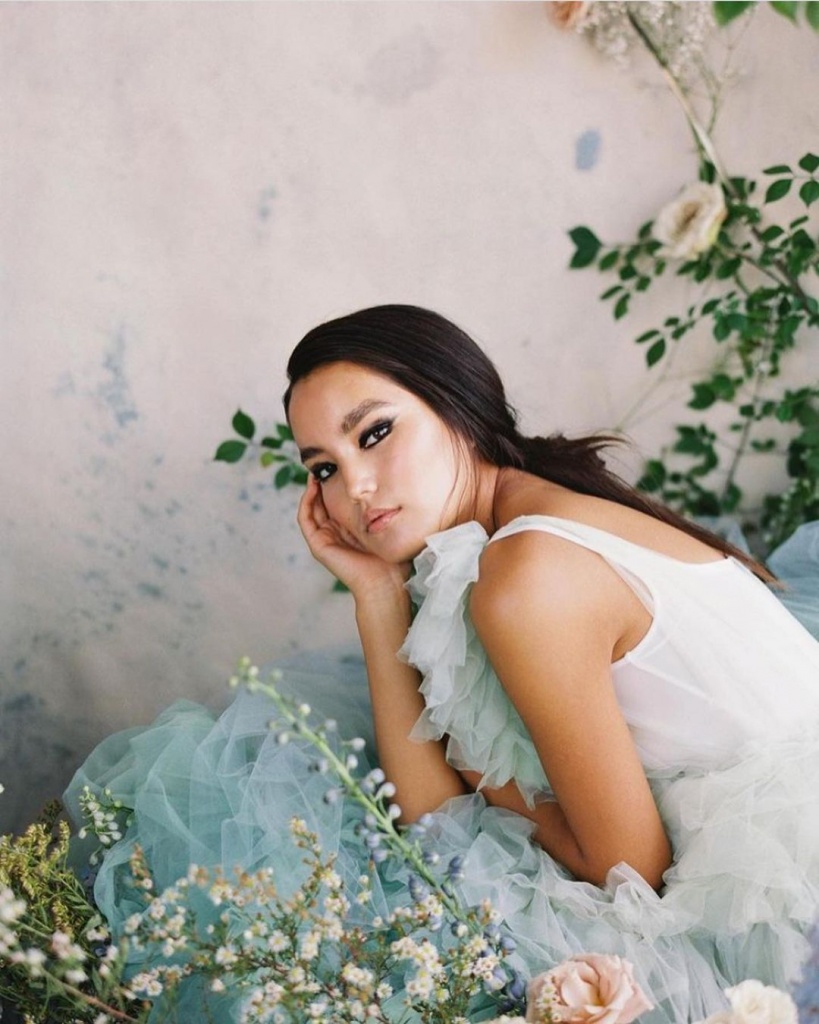 Photo by @curvedandco
Always looks amazing and even more impressive if you combine smokey eyes with some soft nude shades.
A Bright Lipstick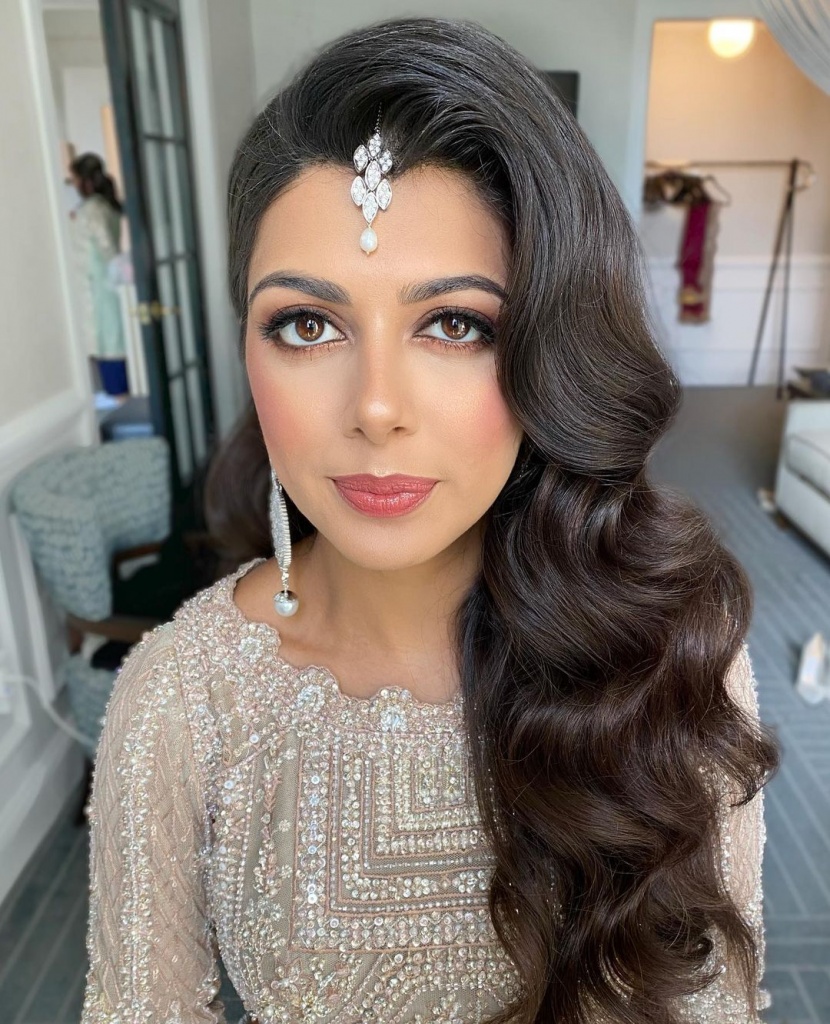 Photo by @caitlynmeyermua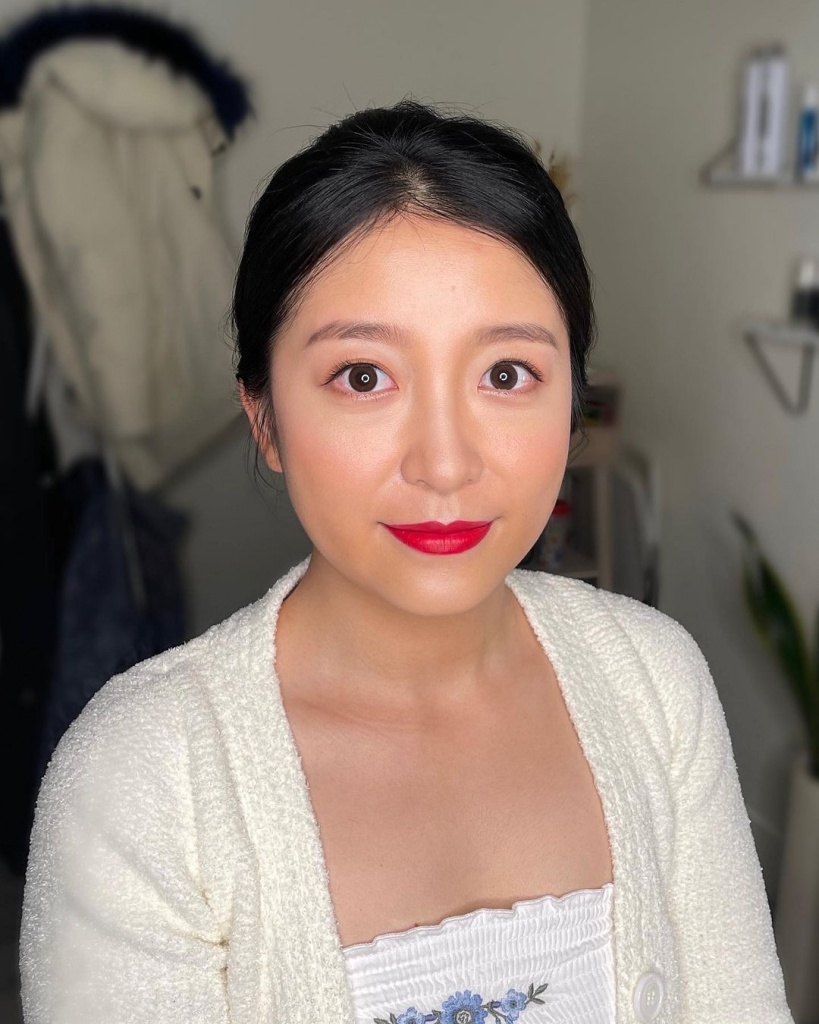 Photo by @annychowbridal
An eye-catching element that you have to be bold enough for. Orange, bright pink, or scarlet lipstick looks incredible for all lips sizes providing a confident feeling on your special day.
Accents - Eyes & Brows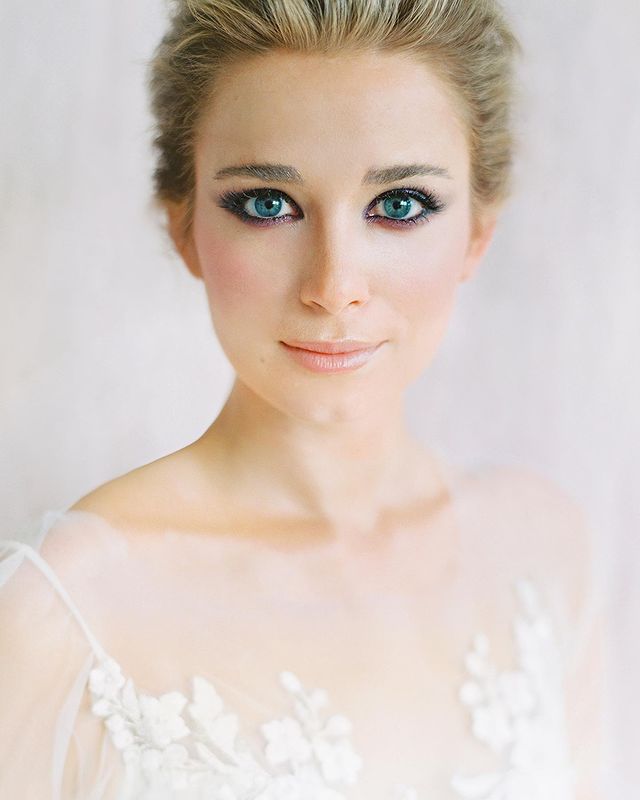 Photo & Makeup by @clarypfeiffer
As one of the best wedding makeup ideas, the accents look gorgeous for monochromic wedding palettes.
Neutral & Classic with Nude Lips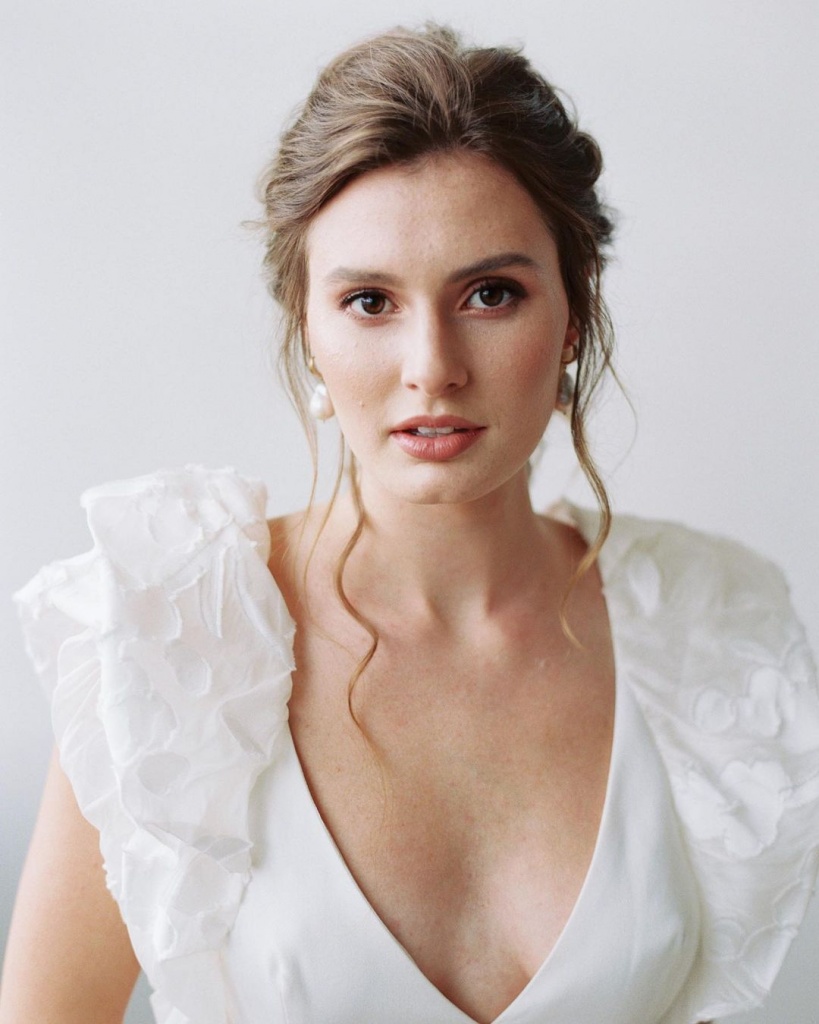 Photo by Liz Andolina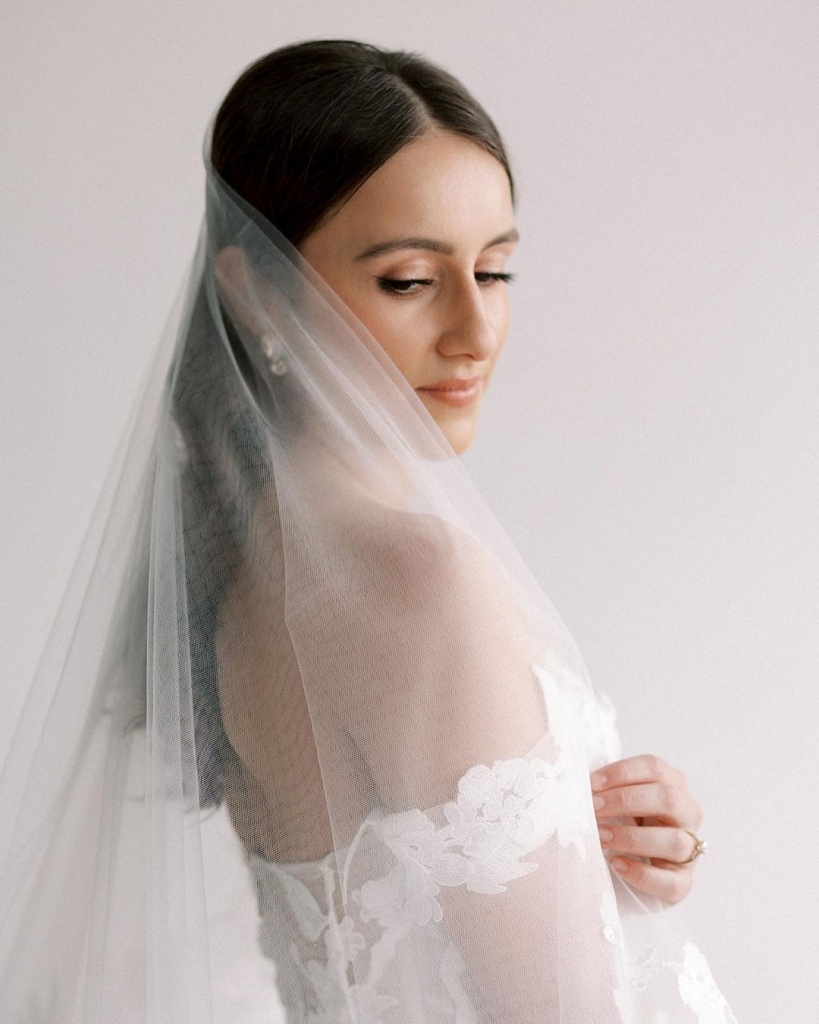 Photo by @lieslclairephoto
Classic makeup with light-smokey eyes is timeless and neutral brown tones with nude lips give a natural effect of a sun-kissed complexion.
A TIP: Your MUA artist might recommend choosing a bit brighter version of makeup because photographs reflect makeup differently.
Wedding makeup checklist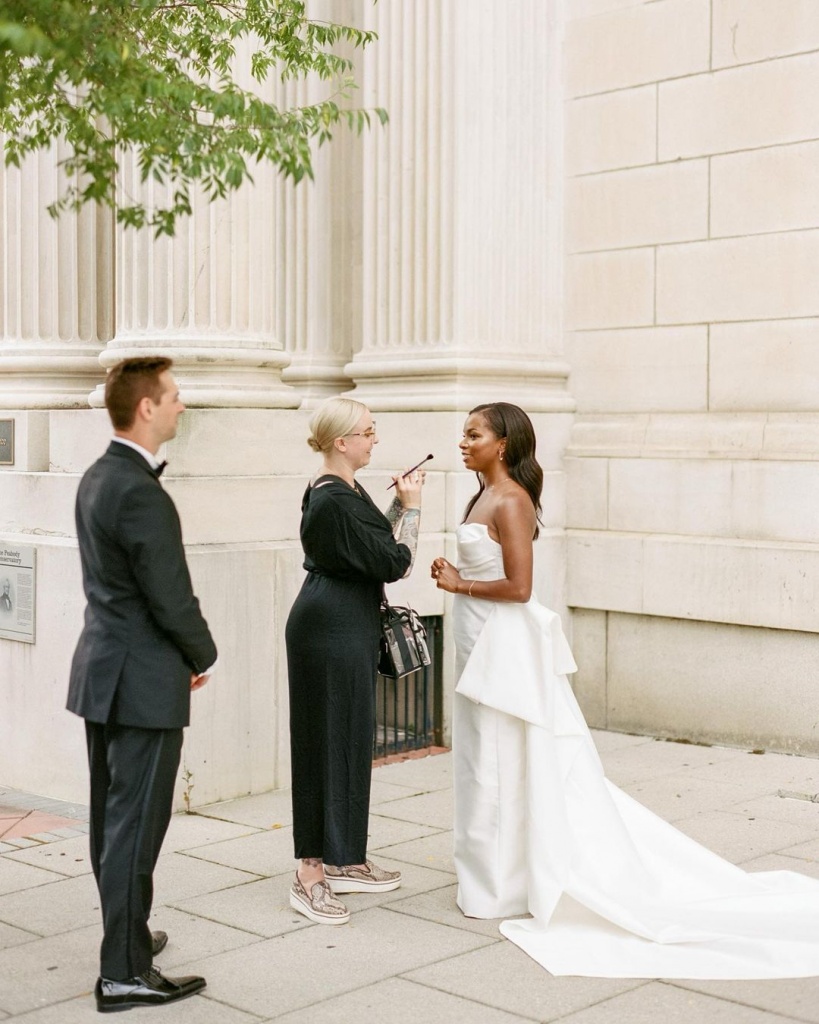 Photo by @stettenwilson
6 Months Before
You'll feel much more confident if you plan everything carefully in advance!
Start Looking for a Makeup Artist (analyze portfolio)
Consult a Dermatologist
Skin Care (stick to your dermatologist's recommendation)
Start Everyday Skin Care
Don't ignore any of these points especially if you have skin acne or problematic skin.
5 Months Before: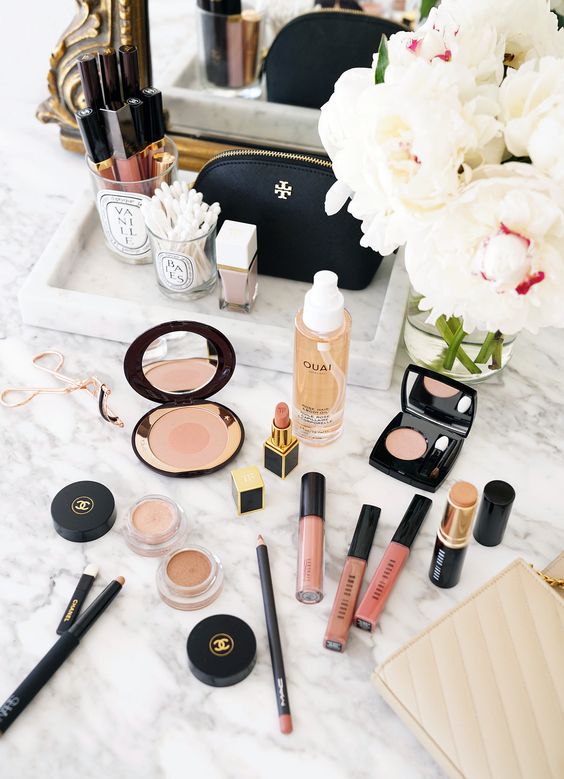 Photo by @beautylookbook
This point is vital in choosing your specialist. Consulting more than one beautician matters.
Research Ideas for wedding makeup.
Consult a few best MUA artists.
Start trials (not a full version of it, just the main aspects).
Mind not only the portfolio but also the artist's actual work therefore you'll need a basic trial and makeup products test.
3-4 Months Before:
During this period you have to take simple though significant steps that can't be ignored.
Improve Your Diet (eating healthy is vital for your skin condition).
Start Drinking Enough Water (to get glowing skin).
Book a Stylist.
Take a Full Trial of Your Wedding Makeup.
A TIP: while booking a stylist arrange not only the date but also the time when you start the makeup.
1-2 Months Before:
Work intensively with your skin and get ready to apply your most important makeup ever.
Work with Moisturizers Intensively.
See a dermatologist again to Prepare your Face.
It's time for the last professional facial.
A TIP: Don't do any abrasive procedures right before the wedding!
1-2 Weeks Before:
The wedding day is coming rapidly. Both external and internal factors affect your appearance.
Keep Drinking Clean Water.
Sleep Enough.
Have the Eyebrows Shaped.
Have Your Upper Lip Waxed.
Avoid Sun Rays or Use Sun Block Cream.
Check the Arrangement with your MUA artist.
A TIP: go to bed one hour earlier than usual and avoid abundant sunbathing.
1-2 Days Before:
Following a healthy schedule will help you reduce stress and minimize negative effects on your skin. Get here to read about the best ways to cope with wedding excitement.
Keep Eating Healthy Diet & Drink Water.
Have a Nap in the Daytime & Sleep Enough at Night.
Check Your Beauty Kit with Makeup Products.
Drinking water is good but don't have it right before sleeping to avoid edema.
12 Bridal Makeup Must-Have Products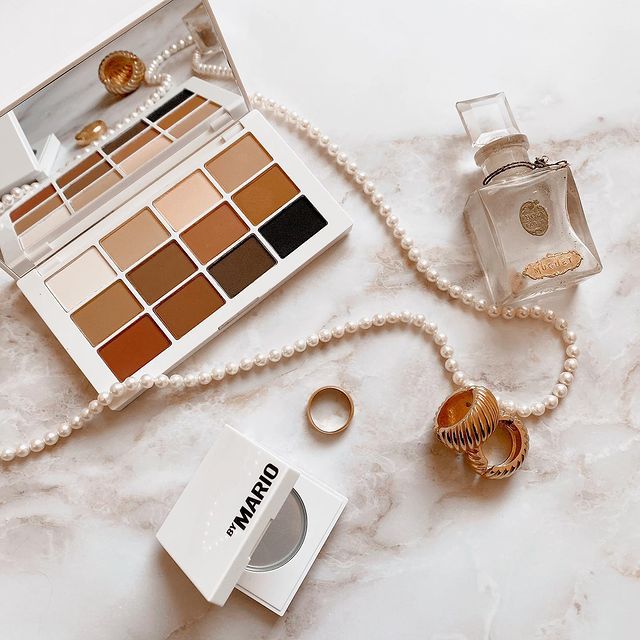 Photo by @caitlynmeyermua
What should you put in your wedding makeup bag? What products are most often applied for the perfect makeup for a wedding day? You'll find a list of must-have wedding day makeup products below:
Foundation
Concealer
Blush and Bronzer
Primer
Makeup Sponge
Setting Powder
Eyeliner
Eyeshadow Palette
Mascara
Lipstick
Highlighter
Blotting Paper
Each of the components plays an important role and can't be omitted to succeed in making flawless makeup. All the products must be qualitative. Consult your makeup artist because you'll probably need some of the items to have with you on the wedding day.