10 Most Iconic Bridal Dance Videos To Inspire You
The first dance like a first look is a very important part that requires preparation from both the bride and the groom. It can be an elaborate dance with many pas, bends, and twists, or it can be simple and emotional. The main thing is that this moment unites you and strengthens your love.
To inspire, we have made a selection of different wedding dances. Read this article to the end and we'll tell you a little more about all of them.
10 Best Wedding Dance Videos You Never Forget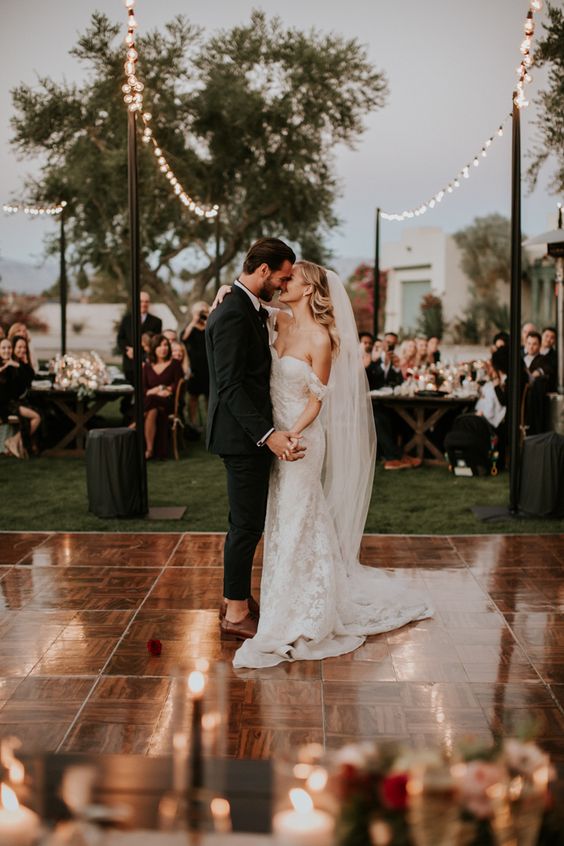 When preparing for a wedding, it's important to understand that the dance should reflect your style as a couple, your preferences, and your connection.
Cut Your Favorite Songs And Dance A Little To Each Other
The bride and groom in this video decided to start the dance with a traditional waltz, but then they just broke off and had fun. Such a dance requires a lot of preparation and training, but it was incredible. Noise and applause rang out for 4 minutes.
Father-Daughter Dance
Bride's dance with father is always very emotional and interesting. You can choose a calm swaying to your favorite tune or an active dance like the polka. Turn on a song that you and your father always listen together or one that is about a daughter and a father.
Mother-Son Dance
Dancing with mom can be very gentle and also very active. It all depends on the nature of your relationship with your parents and the idea.
Surprise Dance From The Groom And Groomsmen
This is very valuable for the bride because dance preparations requires the efforts of friends and a lot of time. This is an unforgettable initiative that all guests will be talking about.
Bridal Dance For The Groom
A gift dance from the bride and bridesmaids is no less relevant. If the groom doesn't even know about it, he will have the same happy eyes as this guy in the video.
Gift Dance From Brothers And Sisters
In this example, the bride's 4 sisters and 4 brothers prepared a gift dance for the couple. This very video proves that it is not necessary to be a professional dancer like these loved ones who prepared everything themselves.
Flash Mob From Friends
The best thing about this idea is that you can involve an almost unlimited number of people. Simplicity and harmony are very important there. People should join gradually. A large number of people will be a special surprise for the bride and groom.
Video by Michael Justin Studios
Bridal Dance Entry Video
One more interesting way of dancing at a wedding is when the bride and groom appear. Here lots of friends appear during the funny dance one after another until everyone can see the bride and groom! This idea is especially relevant for those who will have a large number of couples at their celebration.
Indian Bridal Dance Videos
Dances from Indian weddings gain the most views on YouTube. They are worth looking at because you can get a lot of ideas for yourself. Indian dances are passionate and luxurious, which is perfect for such a celebration.
Video by Dream Catcher Cinema
Bridal Dance Tik Tok Video
Wedding Tik Tok videos are becoming more and more popular. The format of topical songs and short videos is especially convenient for bridal party dance videos because the guests do not have time to get bored.
5 Advice For Bridal Dance Dress
To make it easy for you to dance, wear comfortable shoes and allow your legs to move:
If you plan to wear heels, try to practice at least 5 times. If you are still alive, you can wear heels.
If you have a lush dress, be sure to wear a petticoat. Your legs will be able to move, although they won't be visible.
If you have a fishtail dress, pull it up at least a little higher during the dance, so you can move comfortably.
Don't be afraid to dance barefoot or in white sneakers. Your movements will be much more beautiful if you feel comfortable.
Is your wedding dress uncomfortable for dancing? No problem! Just change it into something more comfortable like short dresses or suits.
To prepare your best wedding dance video, all you need is inspiration, desire, love, and a little bit of dancing practice.