How To Find A Wedding Photographer. Top 13 Tips
Publication date:

07/09/2022

Updated:

05/01/2023
We know how excited you are about your wedding planning  and how responsible you feel about your preparation. Every bride dreams everything to be perfect. You precisely choose invitations, think over your final look paying attention to the smallest details. Every bride wants all of this to be captured. But not every married couple knows that they will be amused looking at some shots after the celebration trying to understand when the pro managed to take such wonderful pictures. The main thing is not to make a mistake with the choice of a photographer. You'll remember your big event for more than one day, week or year and will admire the pics that will fully convey the atmosphere of that special day. Wezoree is ready to help you. All you need to do is follow our simple tips and you can be sure that it will be the best choice. Let's get it started!
Style Matters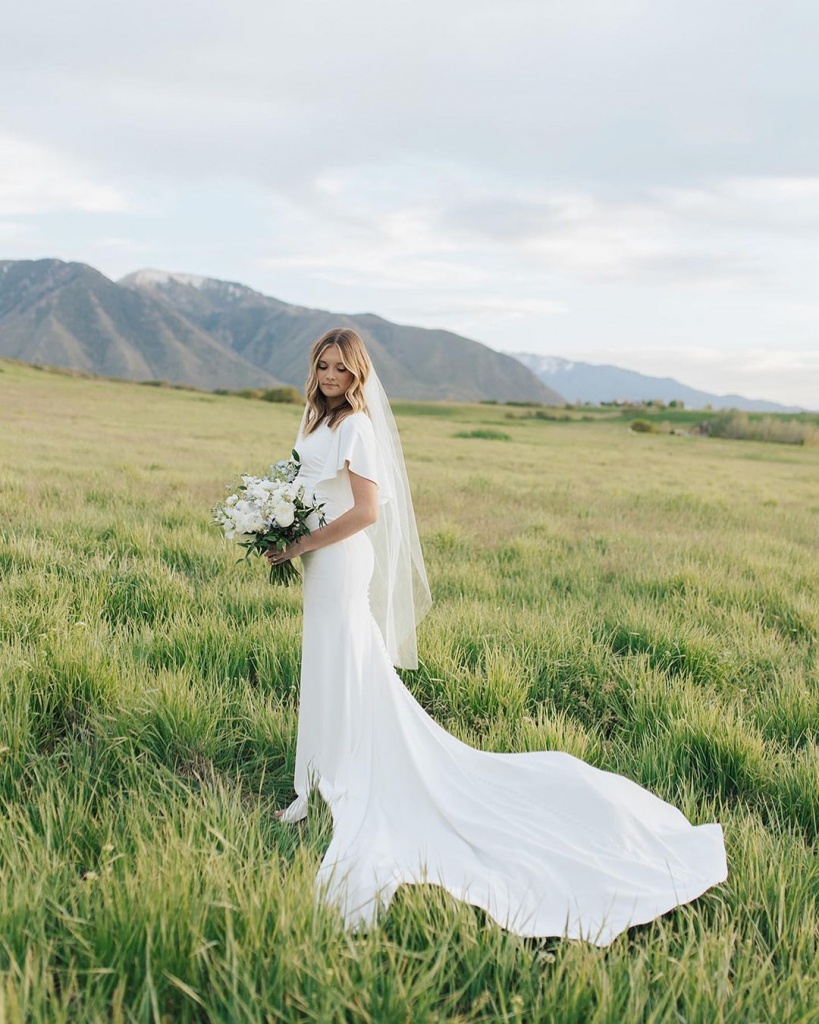 Photo by @sydneeannphoto
Did you know that different photographers work in different styles? Many brides mistakenly think that they can choose a pro who specializes in one style and require him to take photos in a completely different style. We recommend you to get to know about the various styles of wedding photography, and then choose a vendor.
Look For A Wedding Photographer In Advance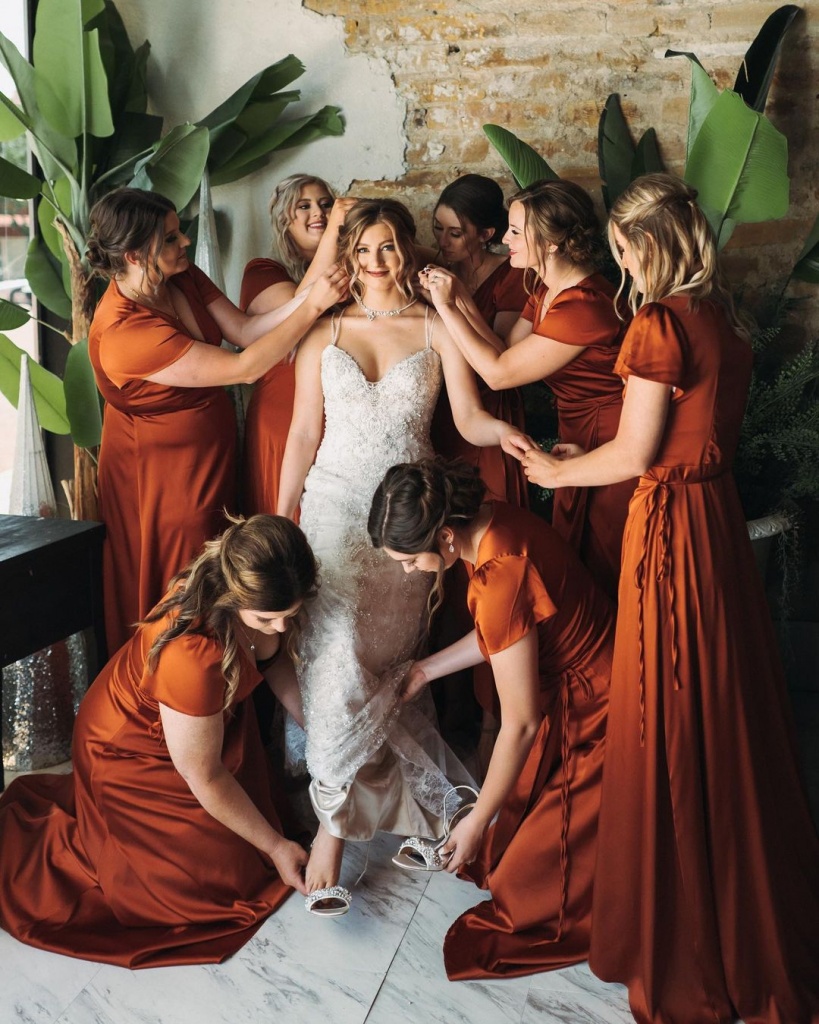 Photo by @maktographymk
Do not postpone the choice for later. You may mistakenly believe that a photographer can be ordered any time while the main task is to decide on a date and choose a place for the celebration. In fact, many top photographers have booked dates 1-2 years before, so they won't be able to shoot your special occasion and will refuse you. Don't you want to deal with it? Take care of the choice in advance. Even if you have not chosen a specific date yet, we recommend you contact the specialists whose work you like the most and clarify their availability and packages.
Photos Are The Best Reminders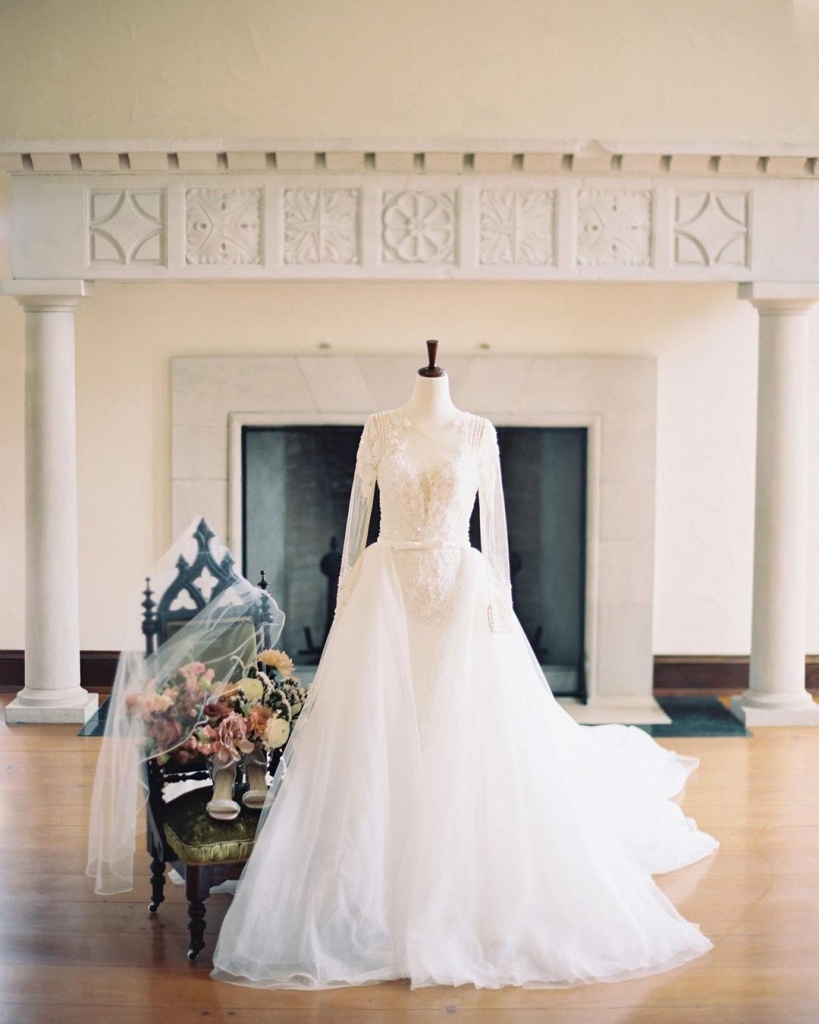 Photo by @chelseyjbarhorst
Remember that the wedding day will pass very quickly, and some moments are erased from our memory over time. Photos are extremely valuable. After all, there is nothing more precious than our emotions. Just imagine how nice it is to remember them over the years.
Read Reviews
Probably you understand that any pro won't show his unsuccessful works in the portfolio. Everyone will choose the photos they like the most, and you will see them on the website or in social media.
Contact The Brides
If you know whose wedding this particular specialist worked on, be sure to contact the bride and groom and ask all the questions that interest you. You can't see from the photographs in the portfolio how the photographer was dressed on their special event, but the bride and groom can reveal this and various other facts. In addition, they can share useful tips that will make your preparations as comfortable as possible.
Meet In Person
Take a chance to plan and organize an online or offline meeting. You can learn about the specialist as a person. You can analyze his communication style. This is the only way you can make sure that the photographer is 100% right for you. Don't neglect this as it's extremely important. On your big day you should feel comfortable, otherwise there is a very high chance that you will not be able to relax and the professional won't have an opportunity to take real and emotional pics.
Use Wezoree To Find The Perfect Wedding Photographer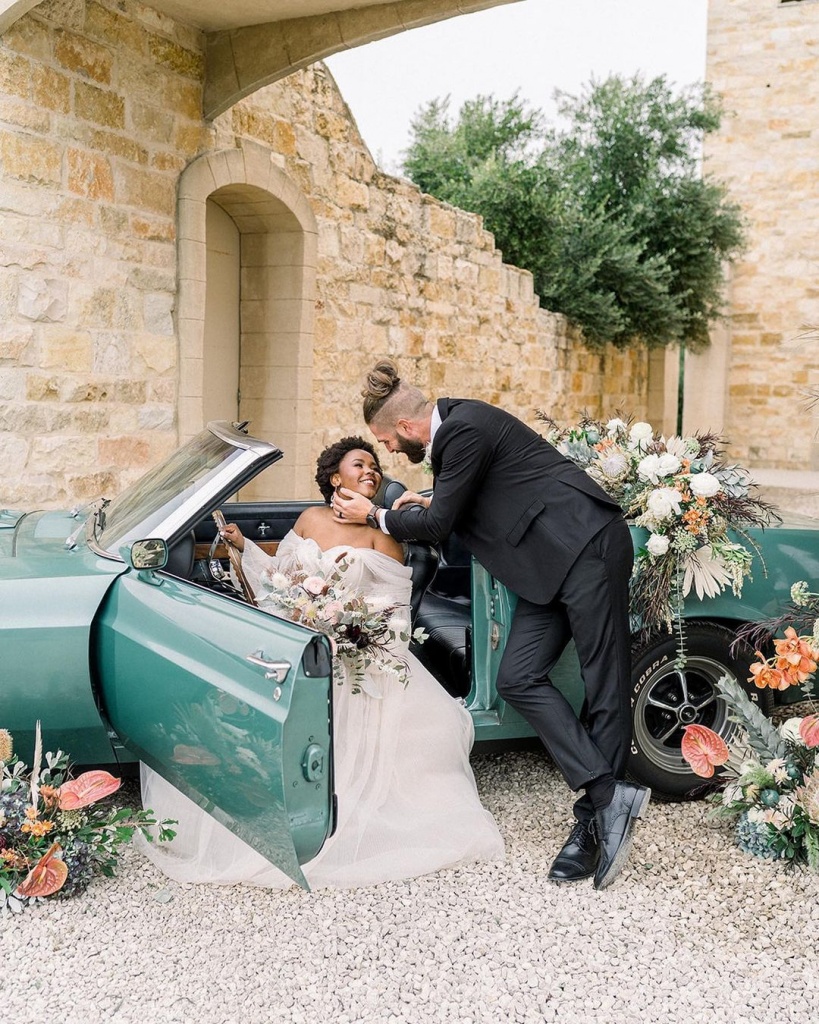 Photo by @tiffanylongeway
The Wezoree community has collected the best photographers that you can contact directly on the website. In addition, we want each of your celebrations to be the one you dream of. That's why you can find many interesting articles on planning your big day in our Inspiration Blog that will definitely inspire you with new ideas.
Ask Your Wedding Vendors How To Find A Good Wedding Photographer
Who knows how to get a good deal on a wedding photographer better than other vendors? If they have already worked together at previous events, then their work is coordinated. This leads to a successful result. Moreover, they often hear feedback from their brides. Usually, videographers deliver finished work later than photographers, so brides often share their impressions related to wedding photographs that they have already received and had time to review.
How To Find An Affordable Wedding Photographer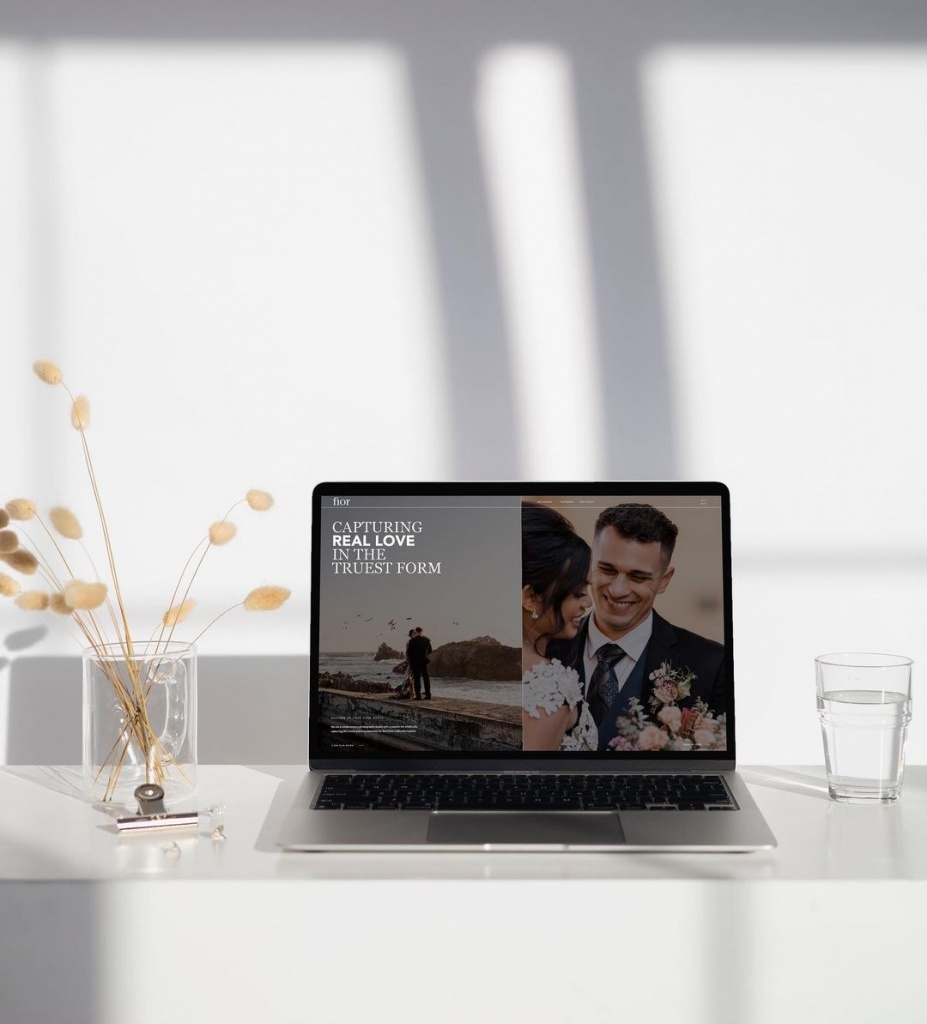 Photo by @fiorphoto
If you are thinking how to get a wedding photographer on a budget, then use the following list:
Compare the prices and packages of different specialists both in your city and in others;
If you want a good pro, but are not ready to pay a high price, then you can inquire about cheaper packages;
May your friends and family help you. You can open a wedding photography registry or fund. Guests who will not be able to attend your celebration will have the opportunity to make an unforgettable gift instead of a thousand unnecessary things.
Book in advance. So there is a greater probability that you will have time to hire a photographer at a lower cost;
Take advantage of promotions. Photographers usually offer discounts on different holidays. Do not miss this opportunity to save your budget.
Don't you want to wait for the discount? Then you should ask the professional about it personally. The worst-case scenario is that you will hear "No". Still, you will be able to book paying the full price. If the specialist agrees, you will receive a discount that you can spend, for example, on a photo album, which is usually not included into the price of standard photography packages.
Instagram Knows How To Find The Best Wedding Photographer
More precisely, you will know how to do this after finding different specialists. The easiest way is to search by hashtags. The best vendors are always in the top publications.
Take Into Account Cultural Wedding Experience When Hiring A Photographer For A Wedding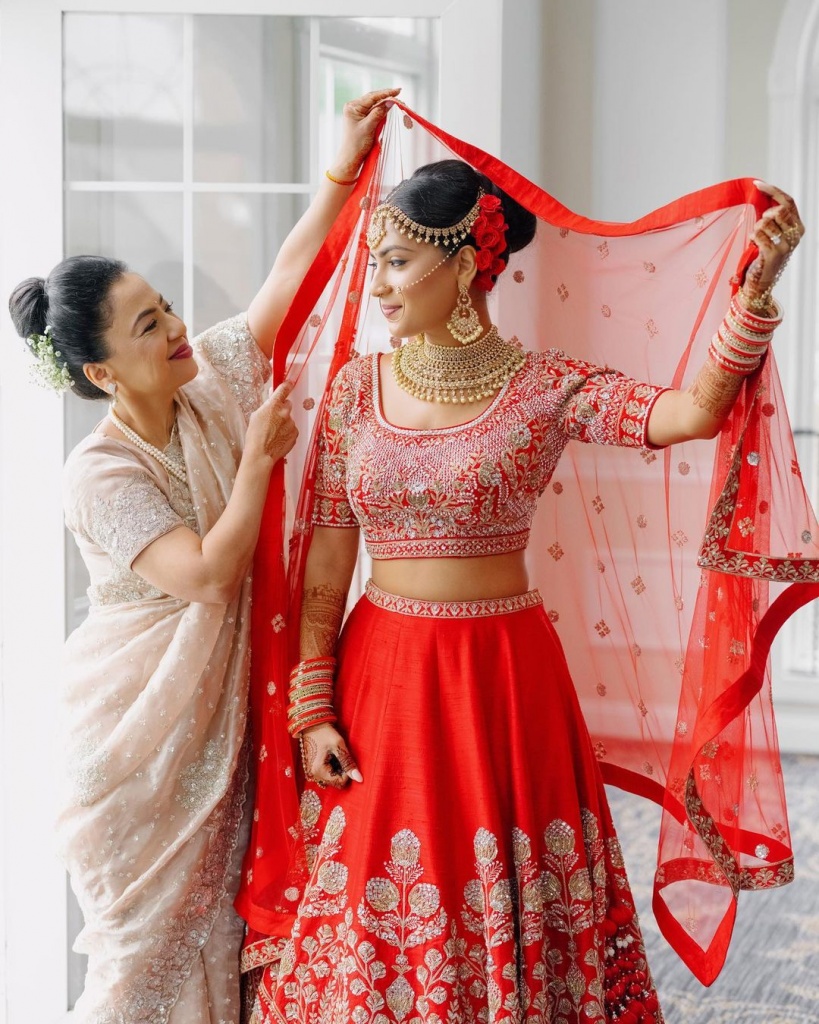 Photo by
Volodymyr Ivash
If there will be specific traditions at your special event, then give preference to the vendor who was engaged in photographing such traditions while working on other celebrations. It'll allow you to be sure that he/she will not miss anything as they will know what is happening in advance. If your photographer does not know the traditions, familiarize him/her with them in advance. Provide as many details as possible.
Prefer Quality Over Quantity
One vendor can give twice as many retouched photos as another, while both of them have the same cost. Does this mean that the result of his work will be better? Not at all! Therefore, pay attention to the quality.
Take Into Account The Experience Of The Wedding Photographer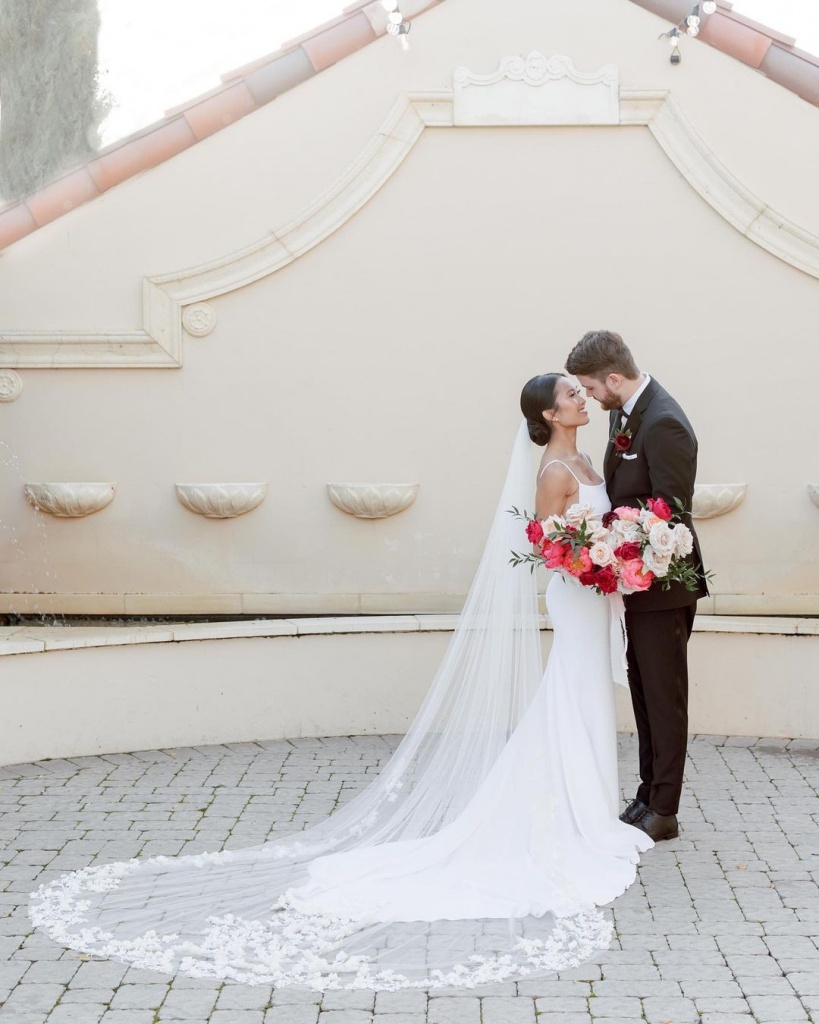 Photo by @ivoryblushphotography
If the specialist worked from 1 to 5 weddings, it's not enough to be called a professional. Even if the photographer is engaged in other types of photography, it's not the same. During a wedding professionals have to take both staged shots and shoot traditions fast as the time is short. They need to catch the groom's look when the bride walks down the aisle. Even if the specialist has experience and worked on 6-10 weddings, it is better to order him as an assistant only. If the specialist has already had the experience working on more than 20 weddings, he/she can have the required skills to guarantee you a good result. Therefore, be sure to evaluate the experience of the photographer you intend to hire.
We hope all this advice will help you and make your preparation a piece of cake!