When To Book A Wedding Photographer?
Publication date:

01/20/2023

Updated:

05/01/2023
Among the most important tasks that must be done during the preparation for the wedding, finding a wedding photographer is no less significant than choosing a wedding dress.
Remember that many photographers can be busy even a year before the wedding date. Therefore, you shouldn't postpone the search for a photographer. There is a chance that the team you heard about from your best friend may be already booked.
How Long Before Your Wedding Should You Book A Photographer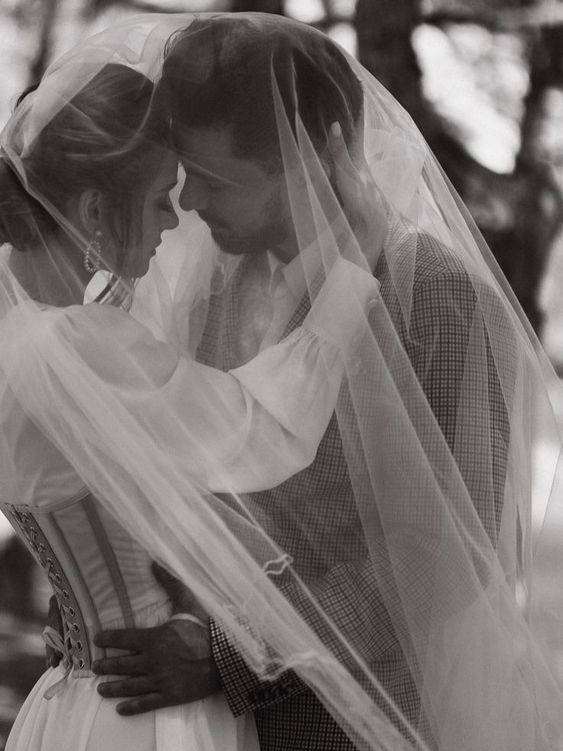 When to book a photographer for a wedding depends on their brand name and workload. If you've been planning a wedding for several years and don't have an exact date yet, still find the best photographers, look at their portfolios, and ask a few of them how far in advance you should book their services.
It also happens that certain photography studios open bookings for the next season only a few months in advance. It's wise because a lot can happen in such a long time. If photographers have already signed a contract with you, they must fulfill all the terms and conditions. You can replace all vendors in emergency cases, but try not to do it during the last weeks.
So, the timing rules for booking photographers are as follows:
Find out when the best photographers open bookings for the next season.
Book professionals 12–18 months before your wedding date.
Ask if the team is changing during the season.
Give a deposit to confirm this date.
Check whether it's possible to get the deposit back or reschedule the date if plans will be changed.
The pandemic changed all the wedding plans for 2020-2021. Some couples made a home celebration, an elopement, or a small party, while others waited a few years to have a lavish celebration. You should understand that sometimes world circumstances are beyond our control, so we ask you to book vendors with this in mind.
If you suddenly get a proposal, and now you must plan a wedding less than in 6 months, then the chances of getting the desired photographer decrease. Consider having your wedding on a weekday to increase your chances. Also, be sure to follow your favorite photographers on social networks because sometimes the reservation is canceled, and your date can appear unexpectedly.
These tips will help you understand when to book a photographer if you are short on time.
| | |
| --- | --- |
| How much time is left until the wedding? | When to book a wedding photographer |
| 2 years | 12–18 months before the event |
| 1 year | 9–12 months before the event |
| 8 months | 6–8 months before the event |
| 3 months | immediately |
If your dream photographer is already booked on your wedding date, this is not a reason to be upset. Try booking this team for a pre-wedding photoshoot or post-wedding photoshoot. Of course, wedding photo styles will differ, but you will get more stunning memories!
What To Know When Booking A Wedding Photographer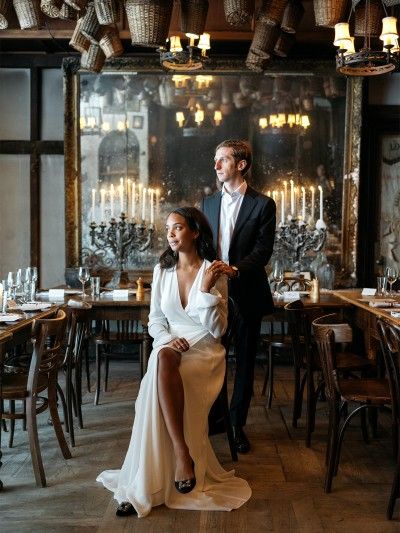 It's much more challenging to book a wedding photo session if the wedding date is special, for example, 08/08, 09/09, or the celebration falls in the high season in June-August. Mirror dates in numerology are also in demand. Every year, the most desirable dates for a wedding have the same numerical value: 01/01, 04/04, 06/06, and so on.
According to the season, you should plan your reservation as follows if the wedding is planned on a weekend:
| | |
| --- | --- |
| Months | Booking |
| June, August | for at least 12 months |
| May, July, and September | for at least 9–10 months |
| April, October | for at least 6 months |
| November, February, and March | for at least 4 months |
| Christmas season (12/23–01/04) | for at least 12 months |
| Labor Day, Thanksgiving Wedding, and other public holidays | for at least 12 months |
Demand increases on public holidays, so book the vendors in advance during your preparations. If you believe in the energy of dates or follow the alignment of the stars, then you should also book that dream date as soon as possible because you are not the only person who wants to get married under these lucky stars.
It is especially significant to book photographers in advance if you plan to order the services of a team of people for a whole day of shooting.
How Soon Should You Book A Wedding Photographer For Pre-wedding and Post-wedding Photos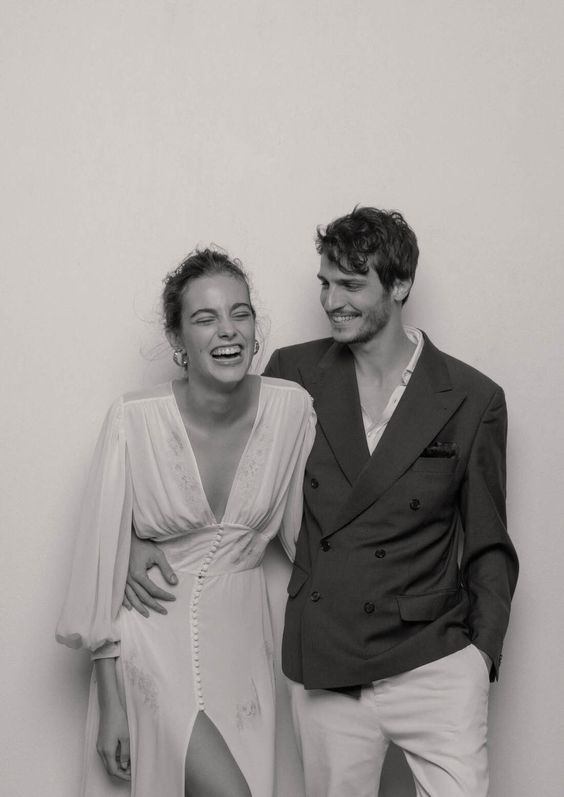 If you choose various teams for different wedding photoshoots, you should also understand that you need to book them in advance. However, here you are no longer tied to a certain date and other vendors. You can choose a weekday or even several days for a trip to a beautiful location, for example, a national park, the shore of a lake, ocean, or mountains. Such photo shoots should be booked no more than two months in advance if it will be on a weekday, so there are no problems with timing.
There are three possible connections with booking urgency:
If it's a weekday, you can order a photographer for a few months later. If it's a weekend, you should try it as soon as possible.
Book in advance if you plan an event for the summer months and public holidays. For late fall and winter, you can order a photographer later.
If you want to get several hundred photos and fix every moment of the event, order a photographer for eight or more hours, and try to book the team as early as possible. It's much easier to book a photographer for less than four hours, for a pre-wedding bridal photoshoot or a separate unity ceremony photo session.
The main thing is to find the best photographer with a great portfolio and great experience in aesthetic photography. You can even try to adjust the wedding date to the available dates of the photographer if you are convinced that these photo memories are more important to you than a specific date.
Find the best US wedding vendors and book your wedding photography with us on our website.