Bride And Groom Photo Ideas
Publication date:

01/18/2023

Updated:

04/11/2023
Newlyweds often believe that their genuine emotions and natural actions will result in great photographs that their relatives will treasure for years to come. However, practice shows that those who have never been in front of a camera become disoriented when they see one. Concentrating on the procedure and achieving the intended result is not easy. As a result, we recommend that you establish a shooting plan, learn all of the essential postures, and be as comfortable as possible.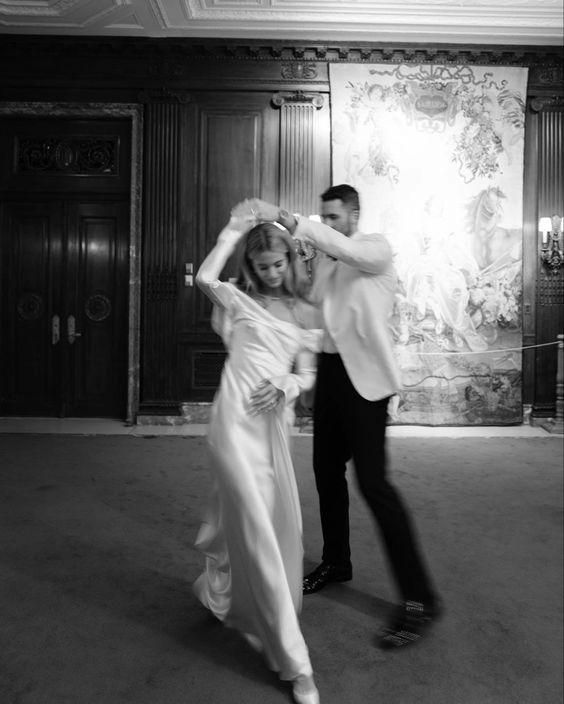 Tips For The Best Bride And Groom Wedding Photos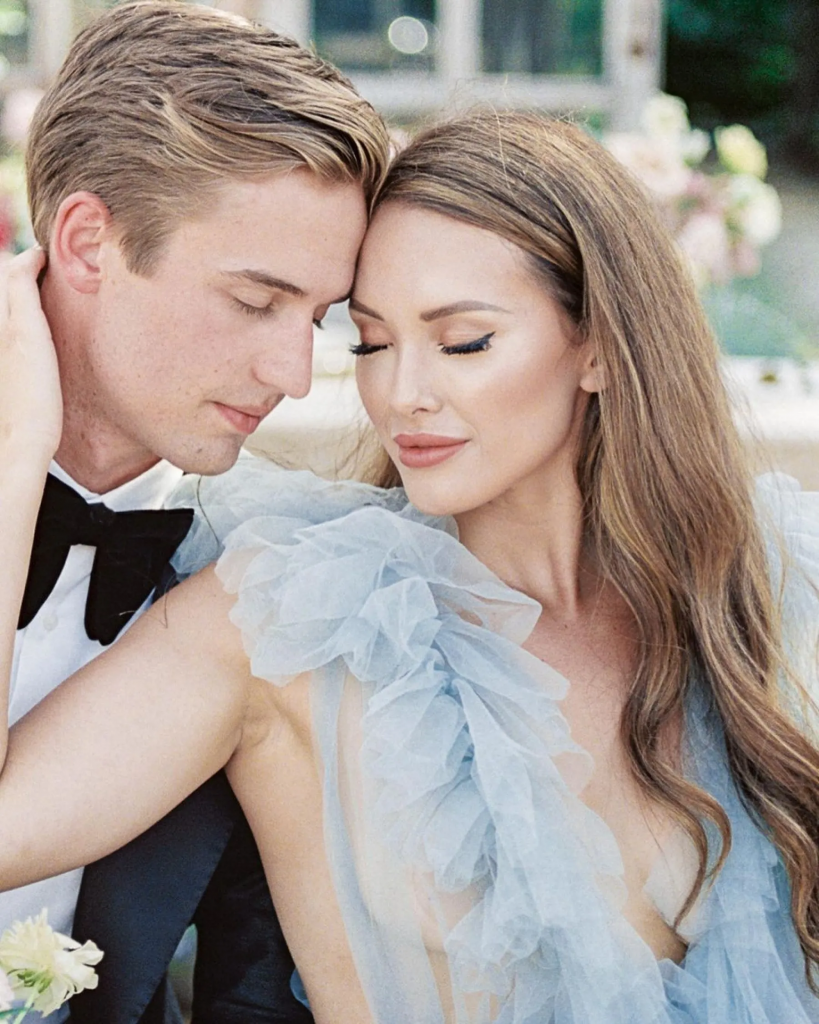 You never get a second opportunity to make a first impression, they say. There is no second first look or second first dance! As a result, the greatest thing you can do for your wedding photos is to follow your photographer's instructions as well as our simple but effective tips.
Choose an appropriate photographer. Choose a wedding specialist based on his work: look at his style, colors, and reviews. If you don't grasp something professionally, just go with your heart.
Establish a trusting relationship with your photographer. If you don't get rid of the feeling of having an outsider constantly close to you before your wedding day, you can't expect to acquire stunning and genuine photos. Make friends with the vendor of choice, and if required, set up a trial photoshoot to get to know each other and put all the recommendations into practice.
Study the posing tips ahead of time so that the images are extremely stunning, and you don't waste time wondering where to put your hands and how to move your head.
On your wedding day, act naturally - cameras will be everywhere, and professionals will be watching your every move. Acknowledge this, but don't behave like an actor: being someone else in wedding images is not something you expect, right?
Maintain a positive outlook. Your deadliest enemies are sadness and stiffness.
Bride And Groom's Morning Photoshoot Ideas
For Bride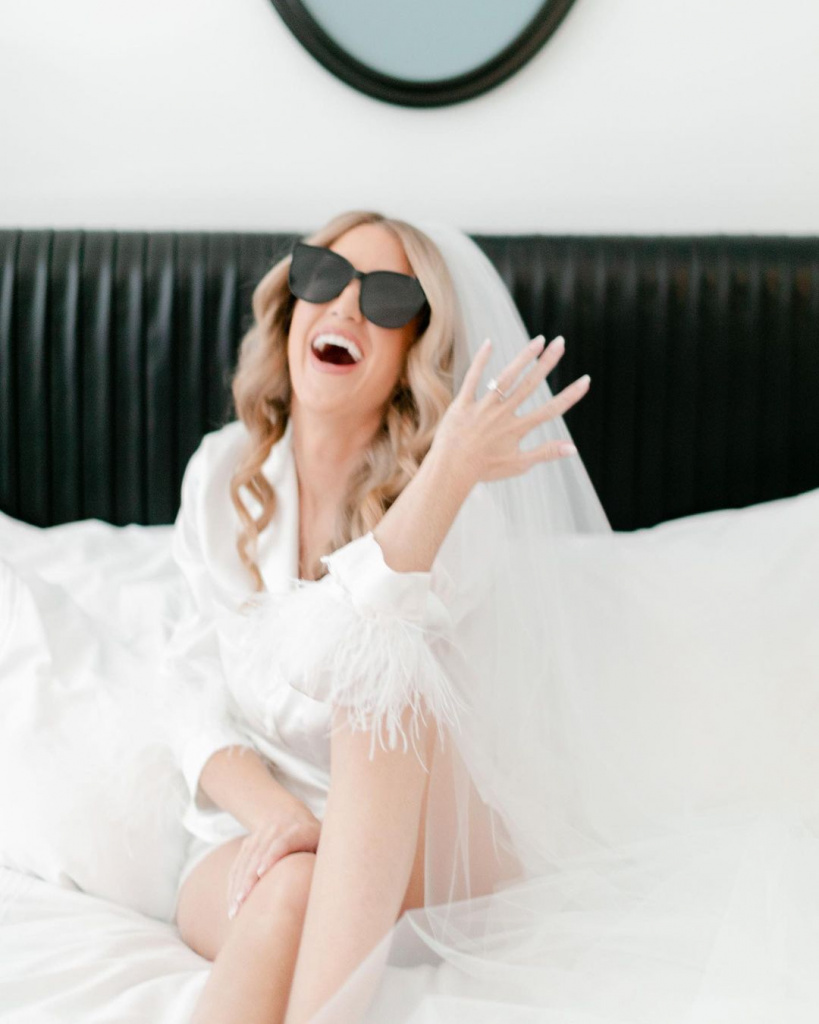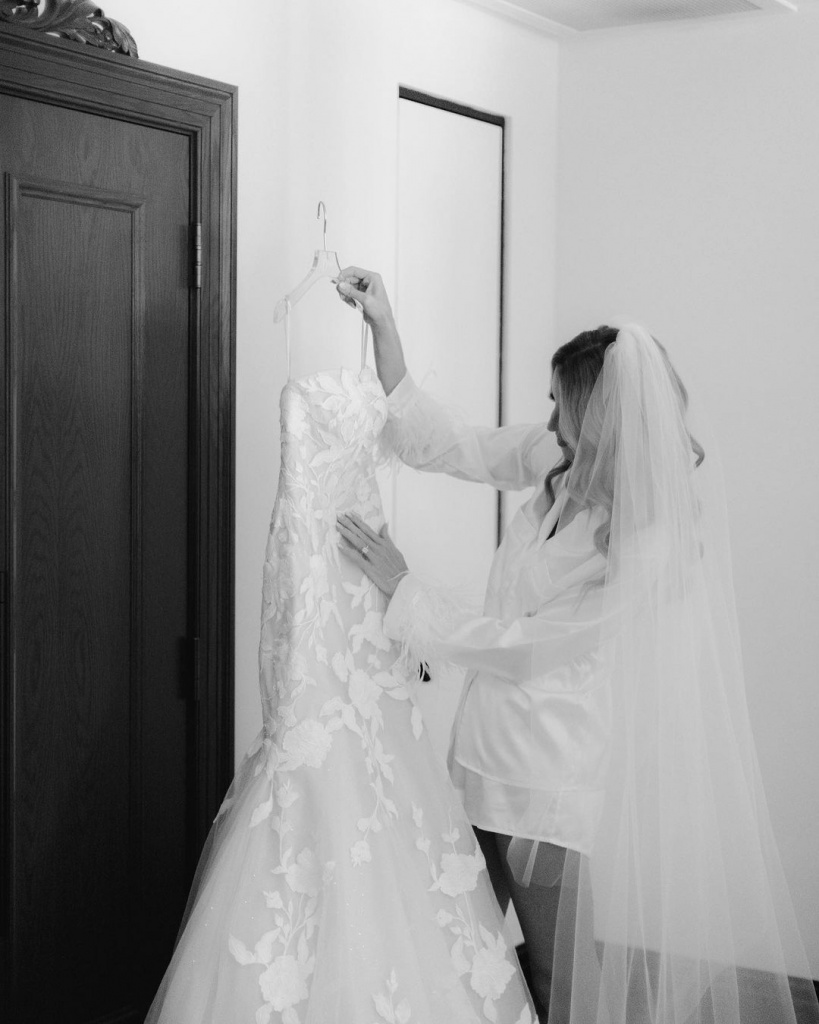 We've already discussed ideas for the bride's photosession in another article, but let's focus on the most memorable moments of the joyful morning. These could include pics of the bride reading a letter and unwrapping a present from the groom, writing a vow, or chatting with her mom, sister, or kid. Such private moments are brimming with genuine feelings! The success of these photographs is dependent on the photographer's ability to sense what is going on and the bride's capability to always be herself within all conditions.
P.S. A hotel is the best location for such morning preparations.
For Groom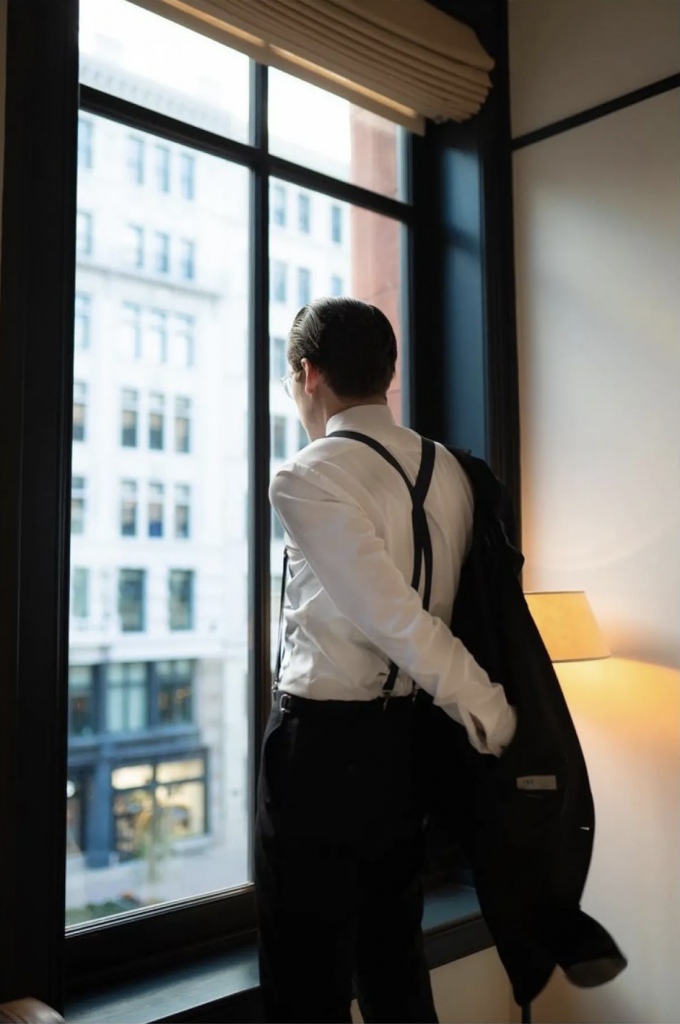 To capture these rare sentiments and emotions, the photographer will have to practically spy on the groom! Men find it much simpler to suppress their true feelings, therefore a heart-to-heart talk with a buddy, meetings alone, or with relatives will enable them to truly open up! It's a good idea to have someone nearby who can make the groom laugh and help him relax. The photographer will then be able to snap some excellent portraits!
Top 16 Bride And Groom Wedding Photo Ideas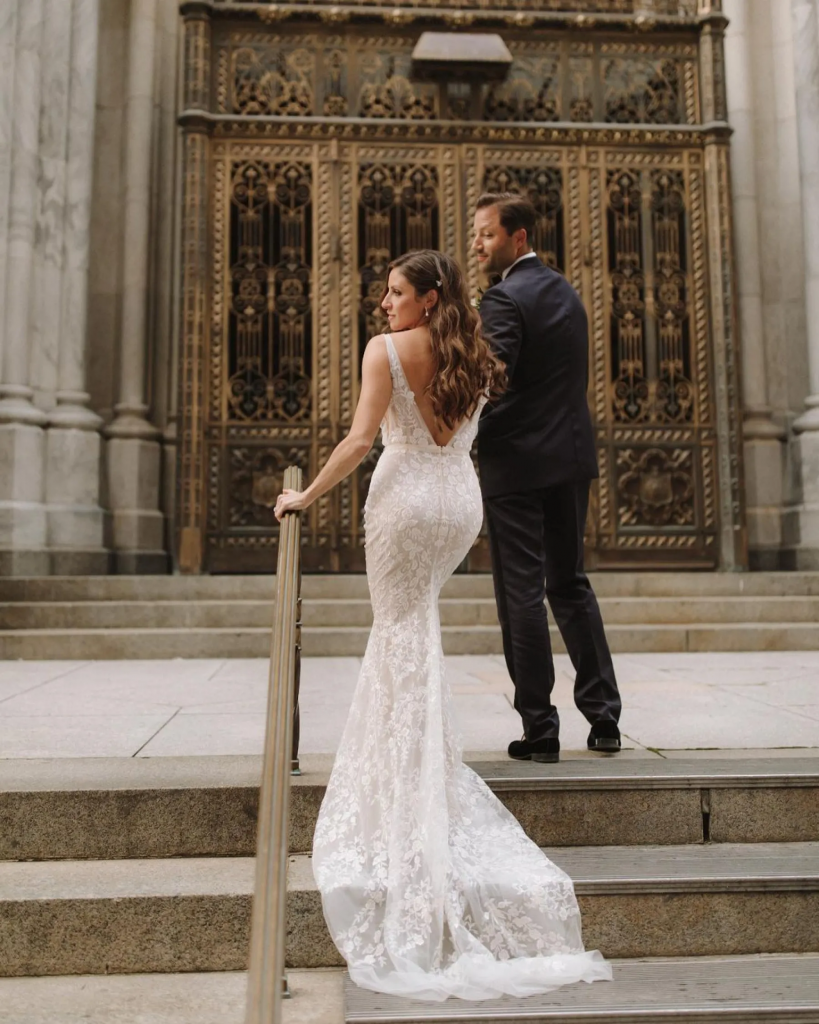 This article is not just about beautiful wedding images; rather, it is about the shots that will make you cry happy tears!
Bride And Groom Picture Ideas With Pets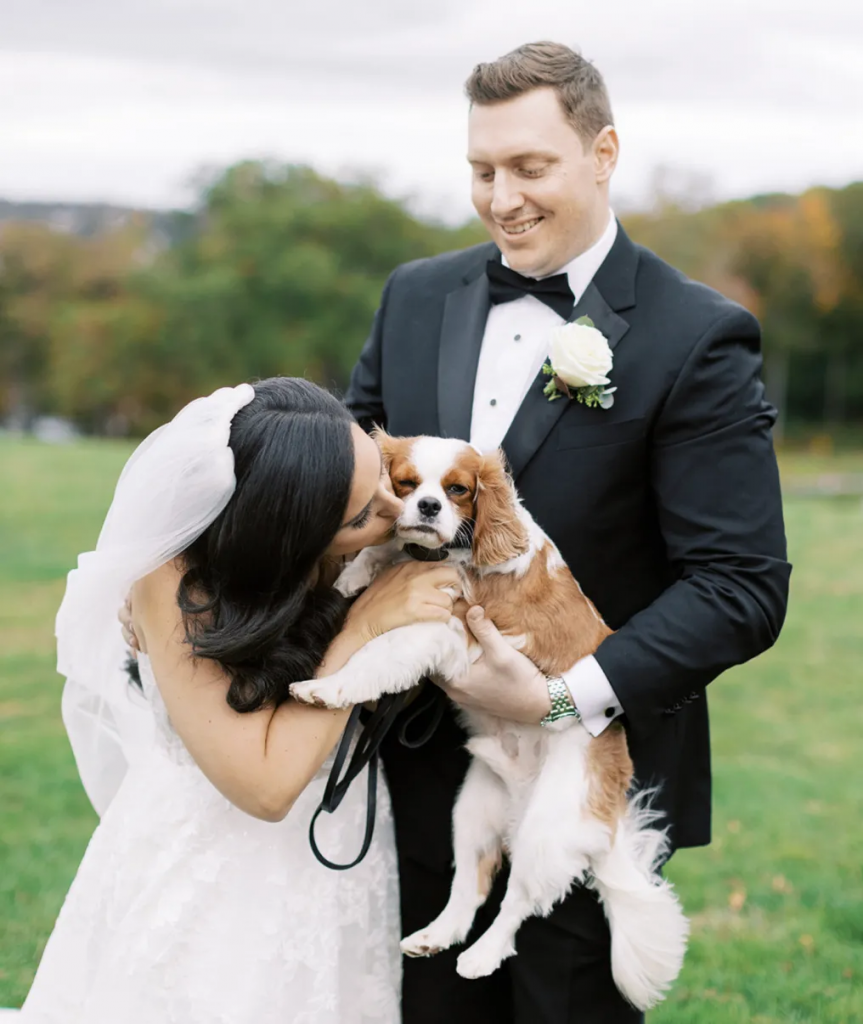 Who said a wedding photography session had to be done strictly according to the rules? Why not spice it up a little? Include your pets in the photo shoot if you have them! A peacefully sleeping fluffy cat on the bride's dress or a dog patiently waiting for the groom to put on his suit are the shots you'll cherish for years.
The First Look
The first look is one of the brightest and most touching moments at a wedding! This is an actual storm of emotions, including genuine joy and tears. Because the meeting can be brief, intimate, and spectacular, only professionalism and luck will let the photographer capture the moment in an everlasting image!
The Vows
The special ritual of reading handwritten wedding vows provides another opportunity for incredibly gorgeous wedding images. Write down your wedding vows and read them on the big day. The person to whom meaningful words are intended will undoubtedly express emotions worthy of a family album!
Bride And Groom Nature Photoshoot Ideas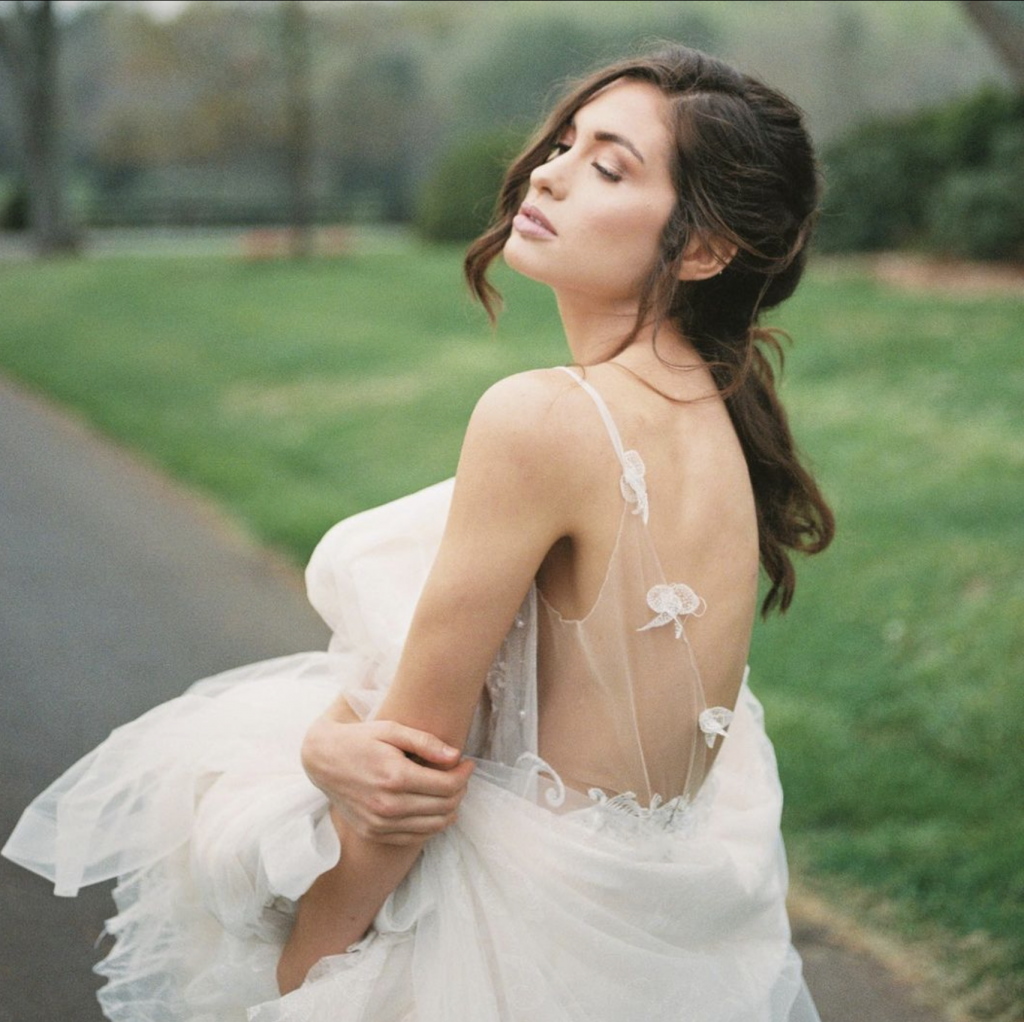 When shooting in nature, we recommend that the newlyweds move around more, run, walk, dance, and laugh. A person's face displays the most authentic emotions during such moments! The images turn out very vibrant.
At Sunset
Sunset is among the most stunning times of day! Don't pass up the chance to capture some images during this magnificent hour! A kiss against the setting sun, or a couple leaving into the sunset, such photographs will not be forgotten and will remind you of your wedding for many decades.
Riding Horses
Such shooting necessitates extensive planning. You must first select a trustworthy equestrian club. You should meet your preferred horses on the site multiple times before the photoshoot. If you want to be photographed on horseback, sign up for a basic training course at an equestrian club. This will ensure your safety and make you feel more at ease around these magnificent animals.
The Amusement Park
This alternative is ideal for happy, energetic, and joyful partners! Go on a roller coaster or a Ferris wheel for a shoot to create a unique experience. This is a fantastic way to jazz up your wedding photographs. However, not every photographer will go this route.
Wedding Photoshoot Ideas For Couples On The Beach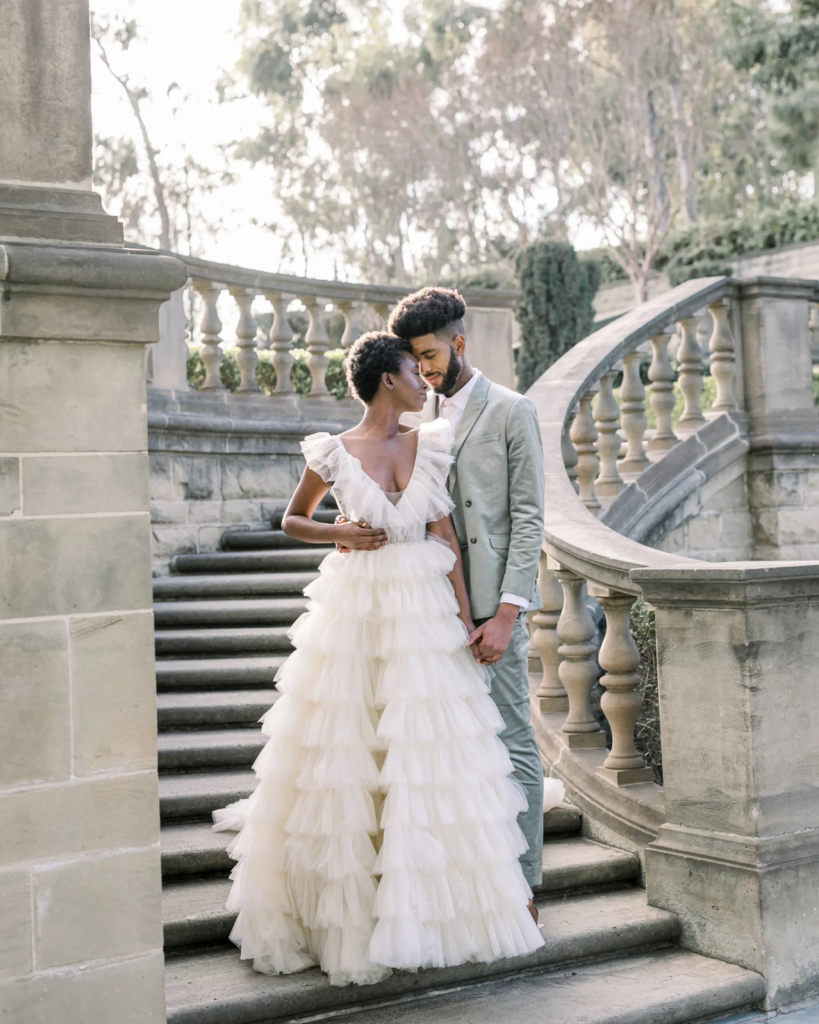 Photographs near the sea are considered wedding classics. Nonetheless, each one is distinctive and fascinating. Choose the most scenic location, make sure there are no great crowds, and let your vendor do the job.
Up On The Roof
With their depth and romance, such photographs usually win the hearts of viewers! If you're not afraid of heights, make sure to include images from your photosession on the roof in your wedding album.
On A Yacht
Shooting on a yacht is a fantastic choice for coastal residents! If there is no sea nearby, a steamer or a boat can be substituted for the yacht. In any scenario, photographs taken on the water are invariably breathtaking. The bride and groom can sit at the stern of the boat, or relax in the sun with glasses of champagne in their hands. There are numerous alternatives in general.
In The Woods
To begin, if you're arranging a shooting in the woods, don't forget to bring mosquito and midge repellant with you. There is also the possibility of encountering ticks and ants, so plan ahead of time. There are numerous photo opportunities: the bride sitting on a stump waiting for the groom, newlyweds kissing on a secluded forest walk, and so on.
Bride And Groom Portrait Poses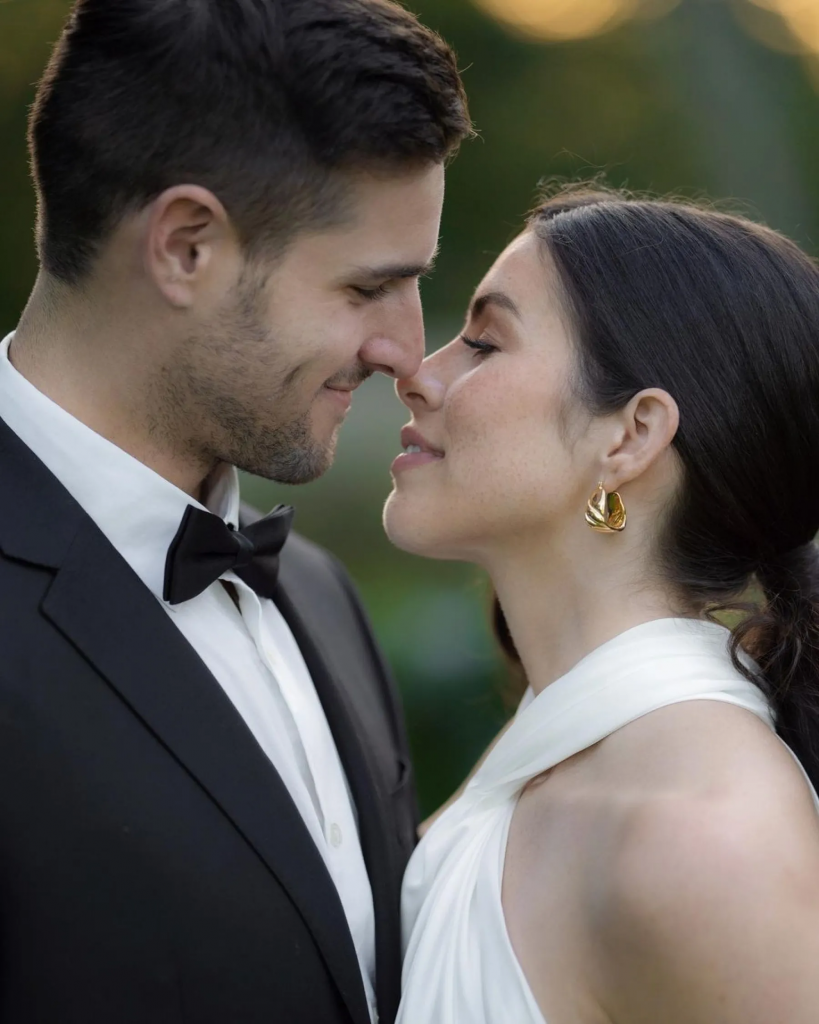 Choose a stunning background (the easiest approach is the building's wall) and a traditional pose (stand side by side, the groom hugs the bride, and kiss). Separate portraits can also be made. Such images appear fashionable and simple, but they also allow you to focus on individuals rather than the surroundings.
Different Wedding Picture Ideas With A Kiss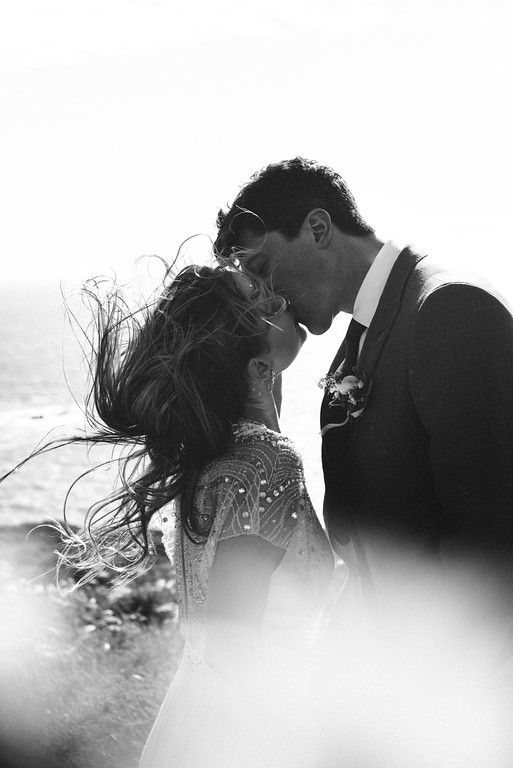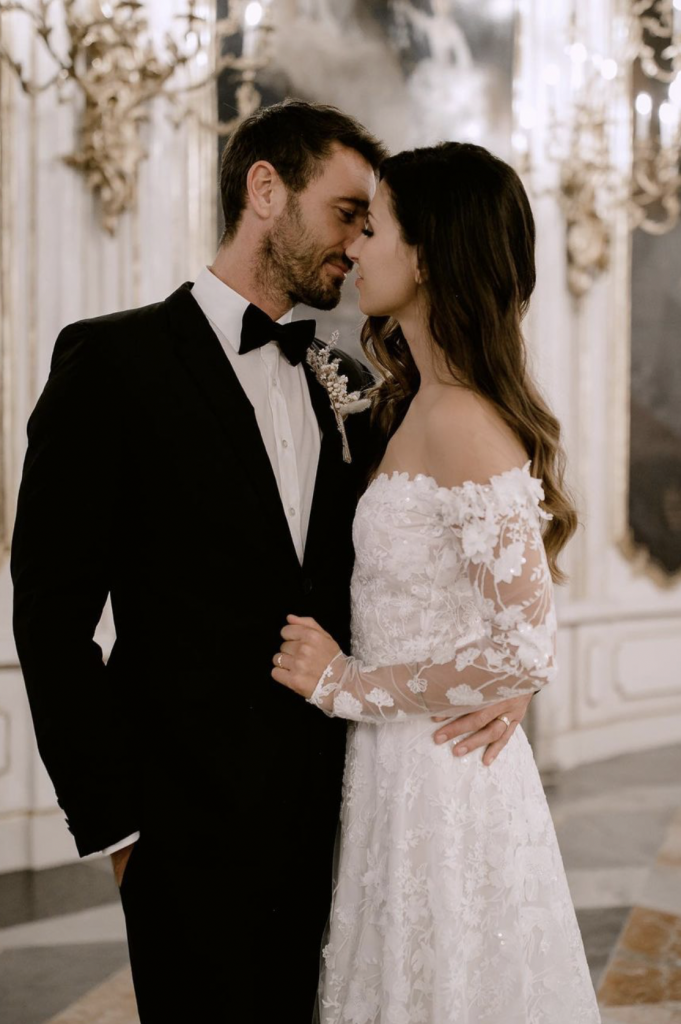 Warm and tender, passionate and hot. The wedding kiss is always a highlight of the photo shoot. During a kiss, the newlyweds can shield themselves from the lens of the camera with their hands (which show off their wedding rings) or the bride's bouquet.
City Streets
These photographs can be captured almost anywhere. At the same time, couples typically choose either modern architecture streets or old quarters. Take a few photos in front of the magnificent windows of jewelry stores or branded boutiques, on the summer lawns of cafes or restaurants, or in the squares.
In A Studio
Even on the brightest summer day, it is challenging to provide ideal lighting. That is why newlyweds frequently choose studio wedding photography. There is usually all the essential equipment there, and you can also invite a makeup artist and a hairdresser. A good studio will have air conditioning, so you won't have to worry about your make-up melting.
On The Move
The emotional and genuine feel of dynamic images is always fascinating. Posing is not required; instead, the photographer will most likely urge you to move organically, focus on each other, and express your thoughts and feelings.