Who Got Married in 2022?
Publication date:

11/30/2022

Updated:

04/10/2023
Celebrity weddings are back again after a long pandemic pause! Who tied the knot in 2022? You are probably wishing to see your favorite legends wearing white dresses and tuxedos. Some of them threw large loud parties whereas others wanted to have simple and intimate family ceremonies. Let's get started!
Jennifer Lopez & Ben Affleck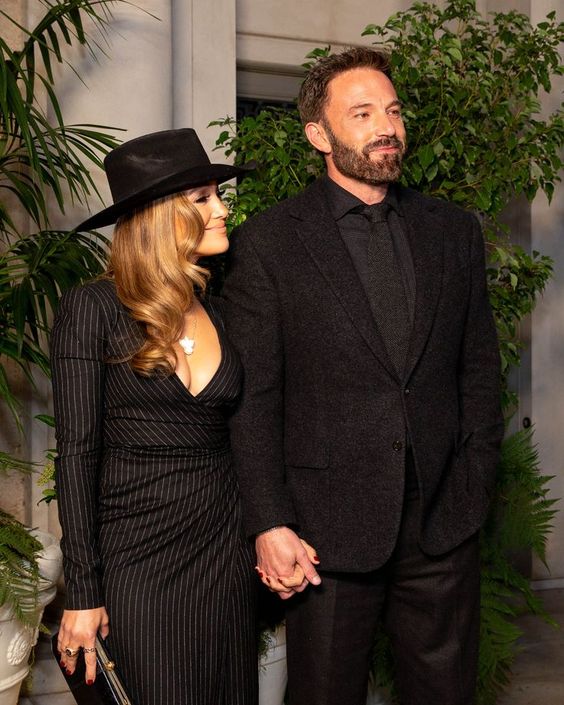 This celebrity engagement became a real shock for all the fans, though a great surprise. 20 years later after their first date, first engagement, and its cancellation, the stars are together again! The ceremony was quite intimate and sweet. The couple got hitched on July 16th in Las Vegas. Soon, in August, the couple organized another wedding celebration in Georgia, at Ben Affleck's home. Millions were looking forward to their gorgeous wedding. Jennifer wore four stunning gowns, they all were unique and absolutely different.
Kardashian & Barker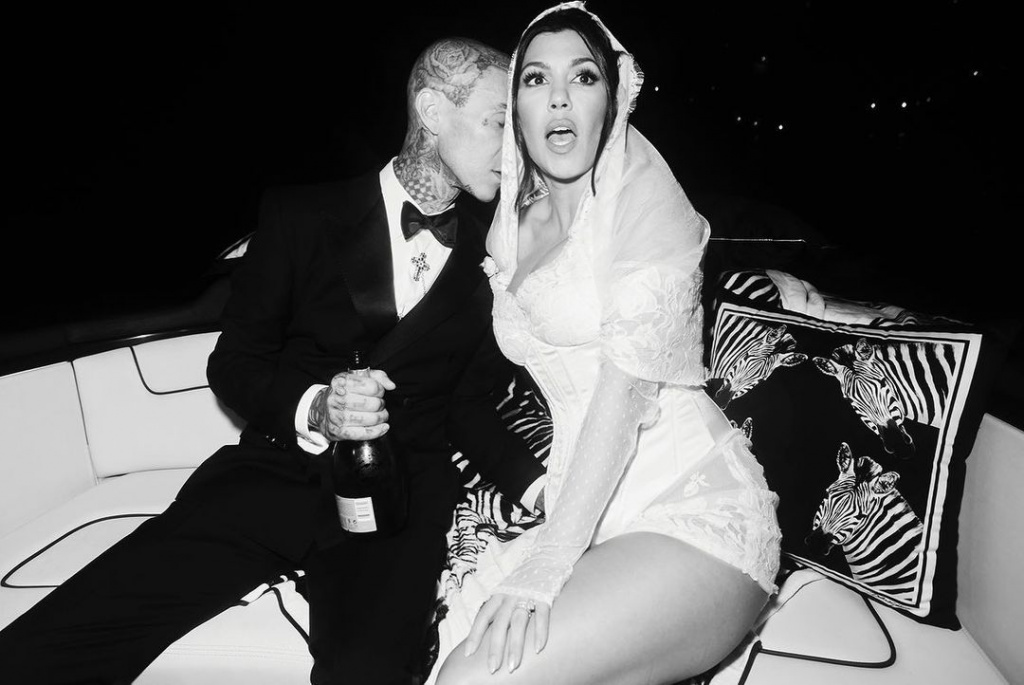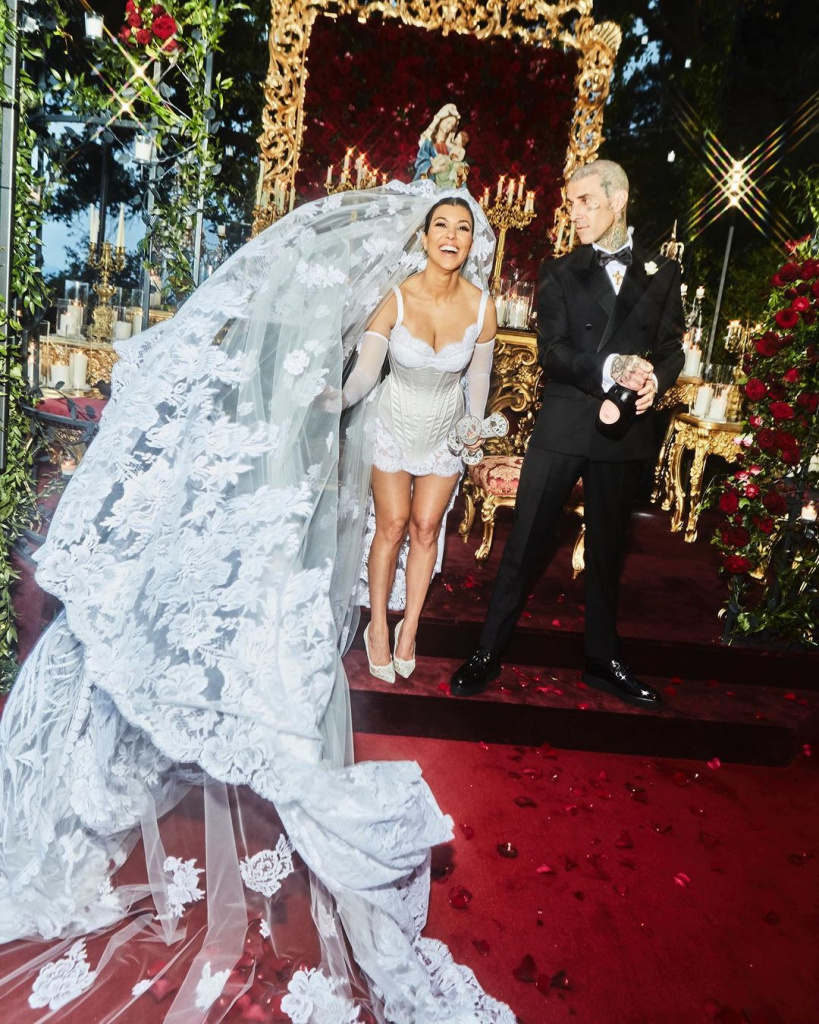 The couple said 'Yes' in Italy at a quite extravagant and no doubt, luxurious, ceremony with red carpets, scarlet roses, and candlesticks. However, the ceremony remained intimate as only the closest and nearest were invited. Kourtney wore a mini-dress with applique details and lace, along with a super long tulle embroidered veil. The wedding celebration included a row of marvelous performances, and receptions in several amazing places in Italy: the guest visited the villa, celebrated at the Abbey, and dined at the restaurant.
Robert Kraft & Dana Blumberg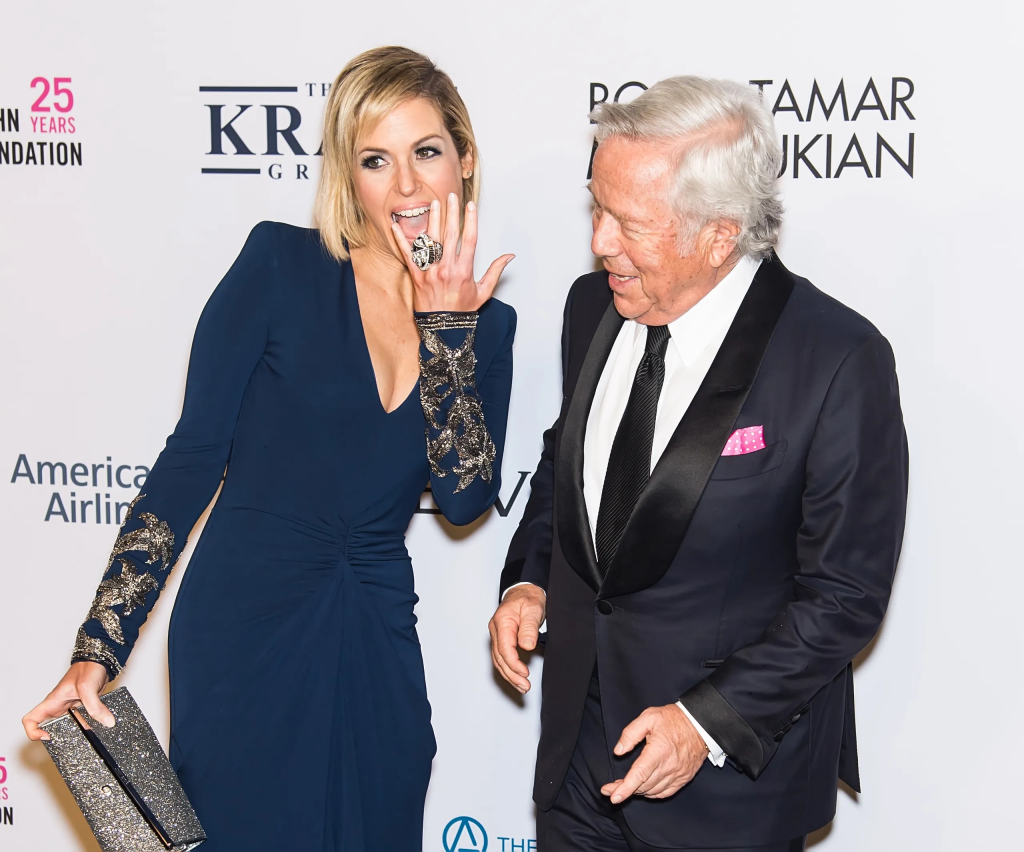 An American billionaire, Robert Kraft, 81, and Dana Blumberg, a professor of ophthalmology, 47, have recently got married at a surprise party in NYC. More than 250 guests were invited on October 22. Everyone was amazed at the announcement that the celebrities were getting married! (announced by Elton John). Meek Mill wrote the melody and lyrics for the couple. Dana was wearing an elegant dress and a gorgeous long veil, holding a laconic white bouquet. Her fiance's attire was also stylish: a pure white shirt, a black classical suit, and fashionable shoes.
Audra Mari & Josh Duhamel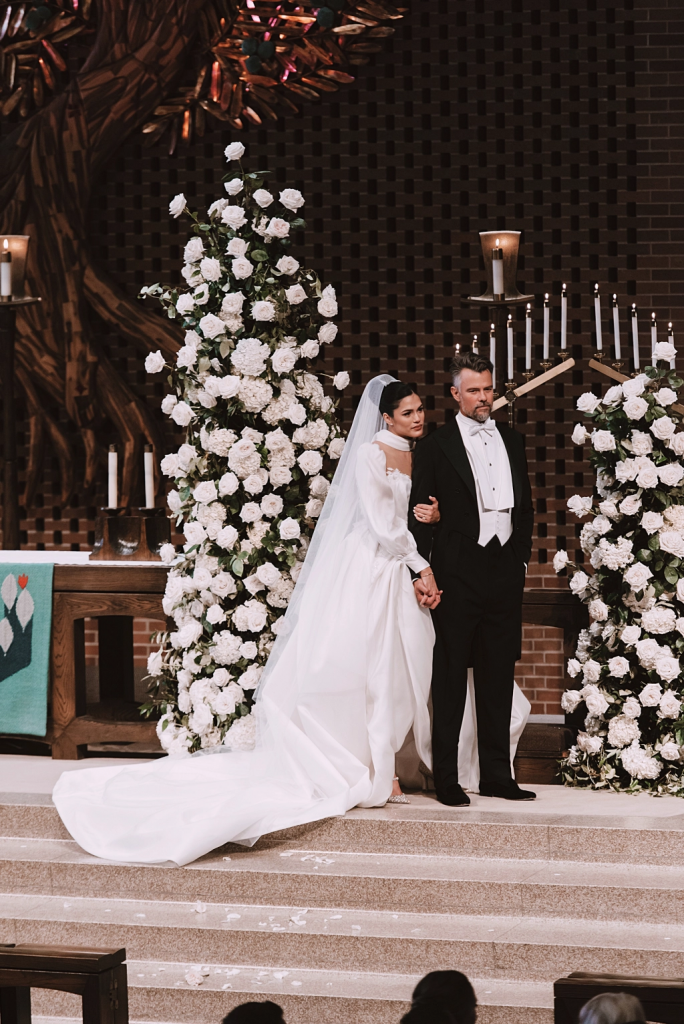 Their engagement was lovely and simple, the same style they wanted to achieve. The couple celebrated in their home city, Fargo, North Dakota. They got hitched in the church which was special for Audra as she had been baptized there. Drekker Brewing Company became a reception location and was a perfect one due to its great history and outstanding appearance: atmospheric design and romantic arched windows. The couple arrived in a retro car that looked harmonious enough.
Audra's attire also demands a careful look and much attention. The bride picked a sleeved dress with a collar and also a thigh-high slit. Tender floral appliques completed her romantic look, blooming around the waist and the neckline. Makeup and hairstyle were gorgeous, though minimalistic. A laconic ponytail paired quite well with nude lips and extended eyelashes. Audra wore glamorous crystal studded Jimmy Choose, which were quite visible and completed the whole attire perfectly. Josh wore a black classical tailcoat tuxedo along with his awesome and handsome hairstyle. The second dancing dress and shoes were no less amazing.
Jack Gleeson & Róisín O'Mahony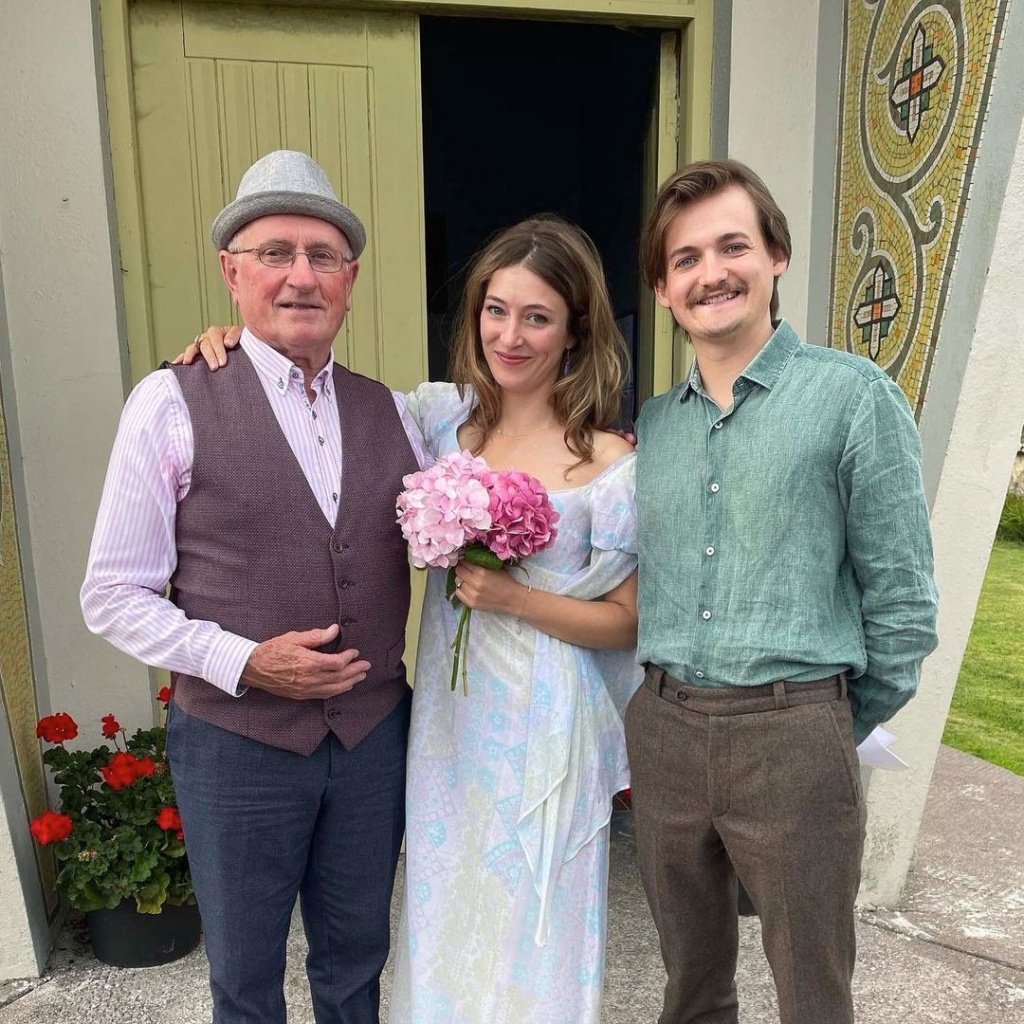 The star finally got married! The actors had a very cute ceremony. The atmosphere was marvelous as everyone enjoyed their family celebration. Although it wasn't that glamorous, it became 'prayerful' and also very 'dignified'.
Sarah Hyland & Wells Adams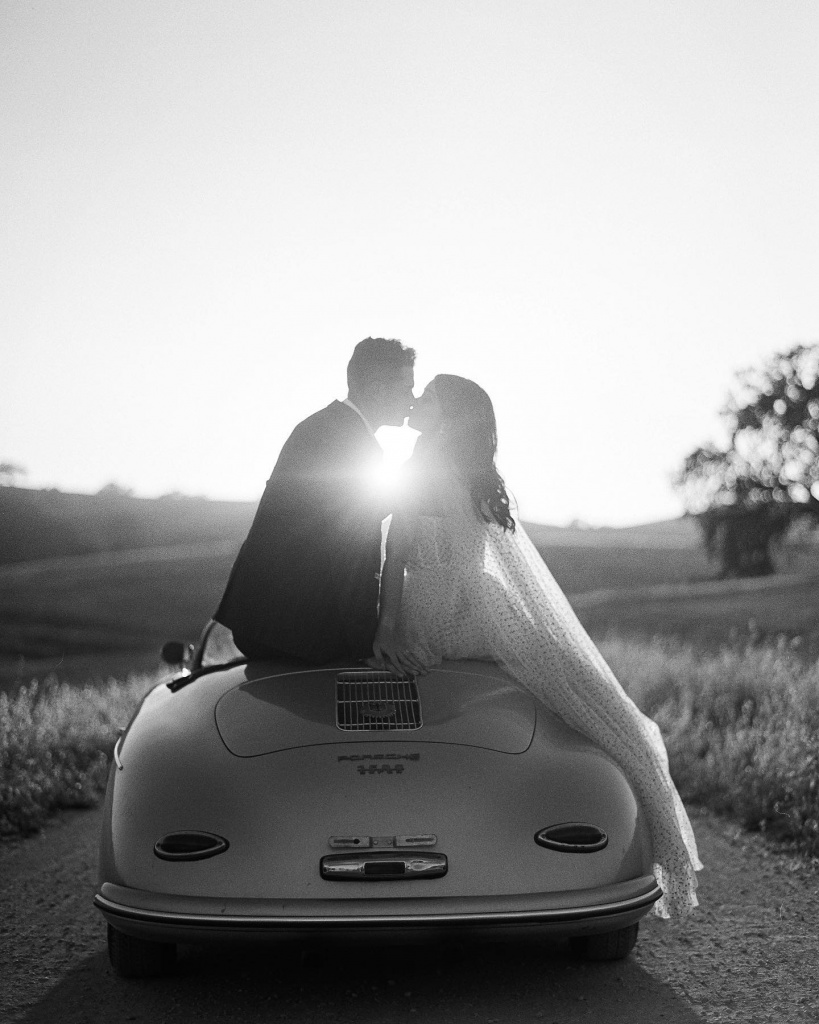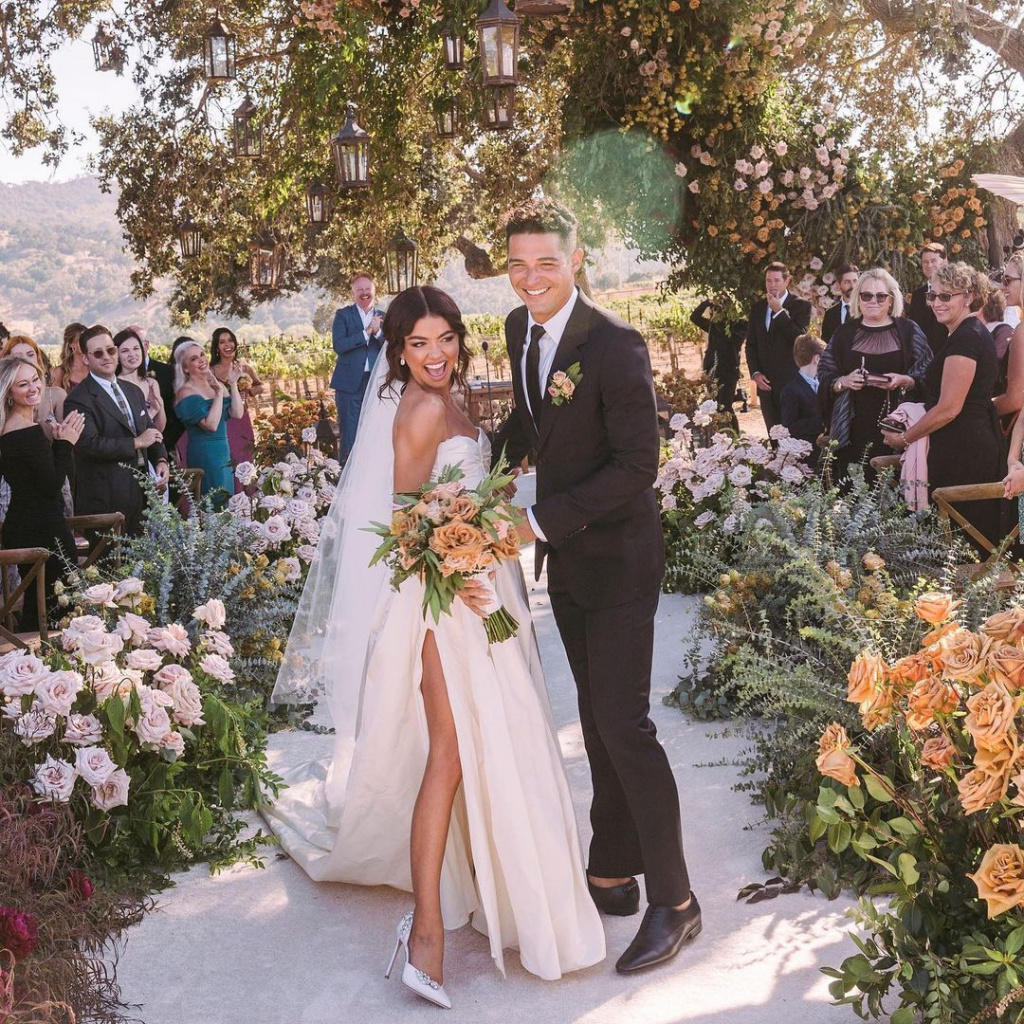 They actually got engaged in 2019, however, they postponed their wedding because of the pandemic. This year their lovely ceremony took place near Santa Barbara, in California. Sarah wore a beautiful princess dress by Vera Wang and then changed the outfit, putting on another elegant gown with transparent sleeves.
Lindsay Lohan & Bader Shammas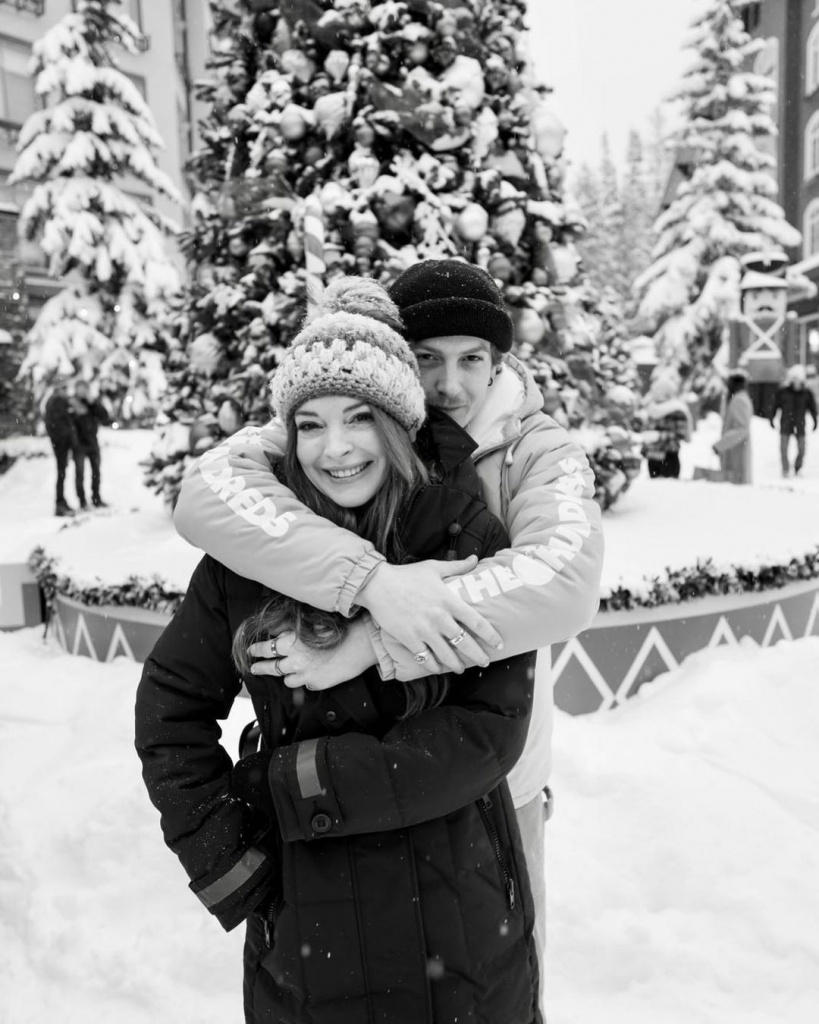 The actress announced their wedding with some cute snaps on her Instagram. Millions of fans were really pleased to read the sweetest words she wrote and see a wedding ring. They've been in a relationship since 2020. The couple, reportedly, got married secretly in July. Everyone wants to see the photographs from their wedding day!
Alexandra Daddario & Andrew Form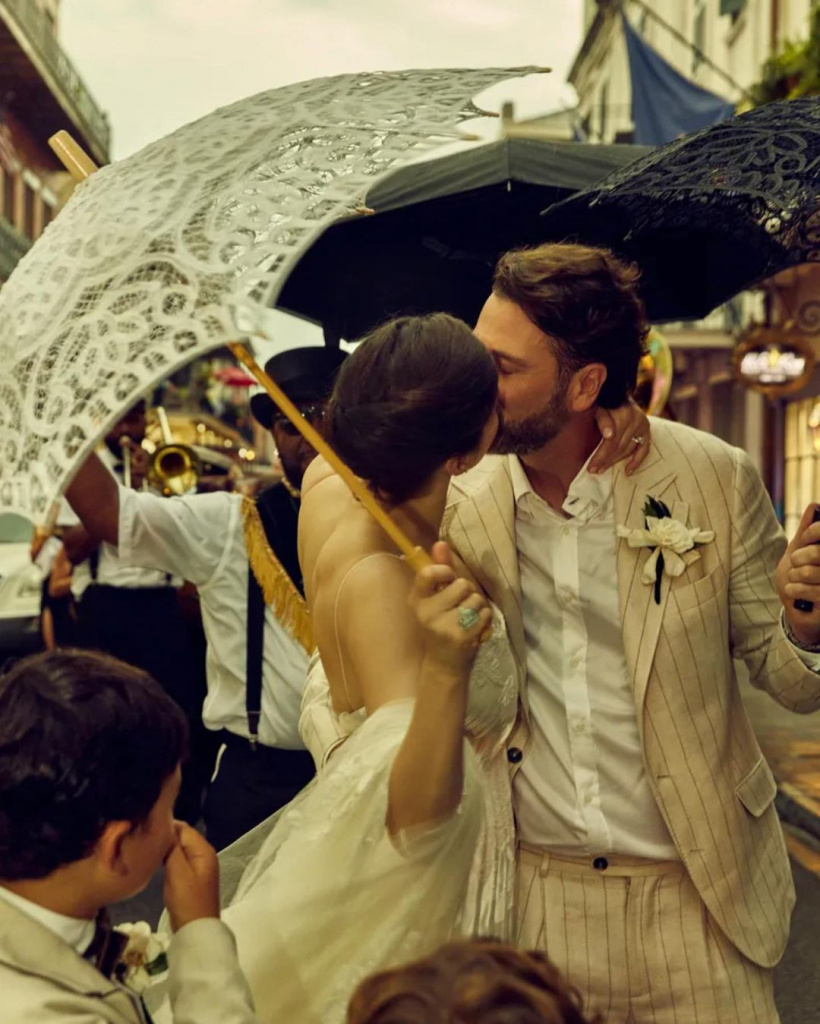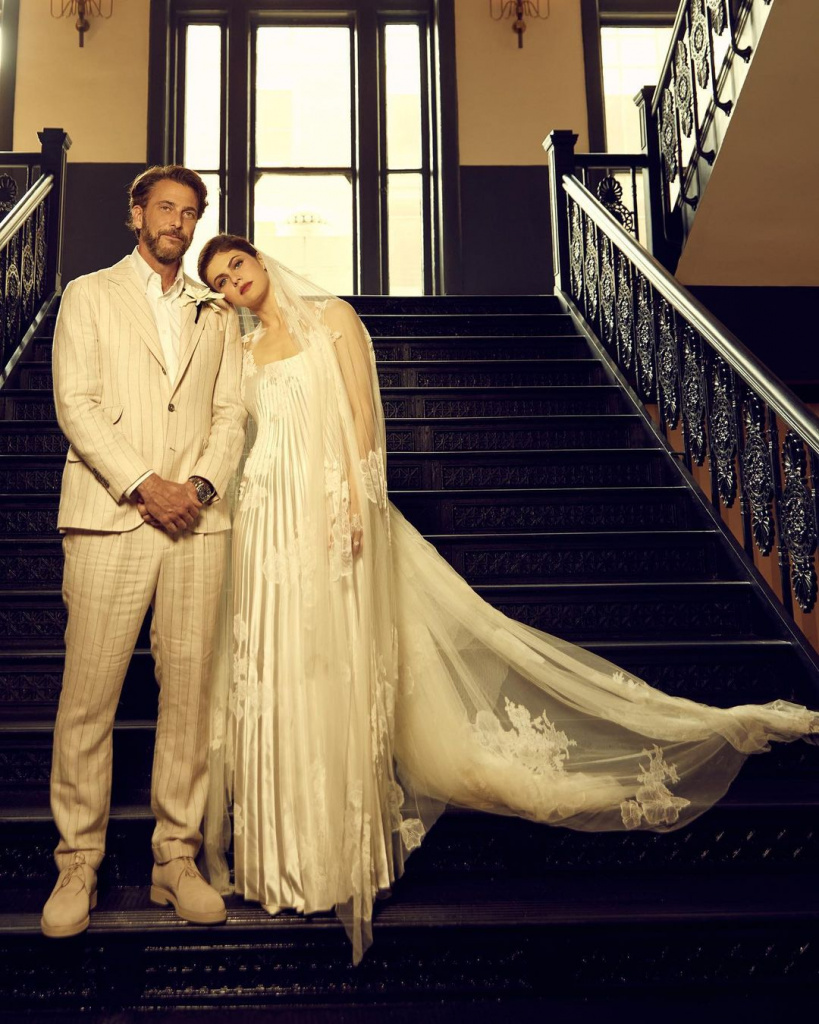 A producer and an actress got married in June. They made it in New Orleans. This location (Preservation Hall) was perfectly historic and stunning for them. They wanted to make it simultaneously enjoyable and authentic. Although they kept the ceremony short, everyone had enough time to cry a little. The bride's attire was indeed outstanding. A stylish vintage dress was decorated with floral appliques and pleats. Andrew's suit was a classic pinstripe suit.
Brooklyn Beckham & Nicola Peltz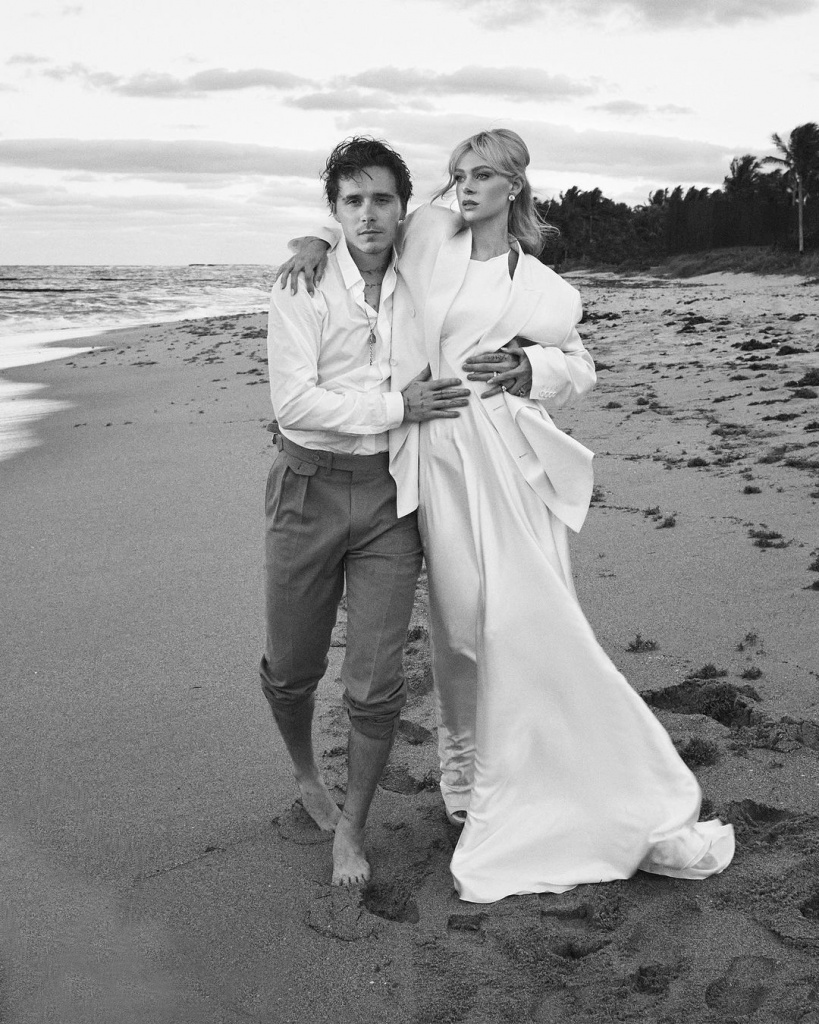 How amazing! They got hitched on April 9th and threw an extraordinary event in Palm Beach. They surprised their 600 guests with Nicola's rapid outfit changes, and a moving David Beckham's speech. There were plenty of celebs among the invited guests. The main ceremony bride's dress was a sleeveless gown by Valentino with a long romantic train. There was also a veil with some tender appliques on it. Her makeup was natural and nude, showing her genuine beauty and fresh look.
Rita Ora & Taika Waititi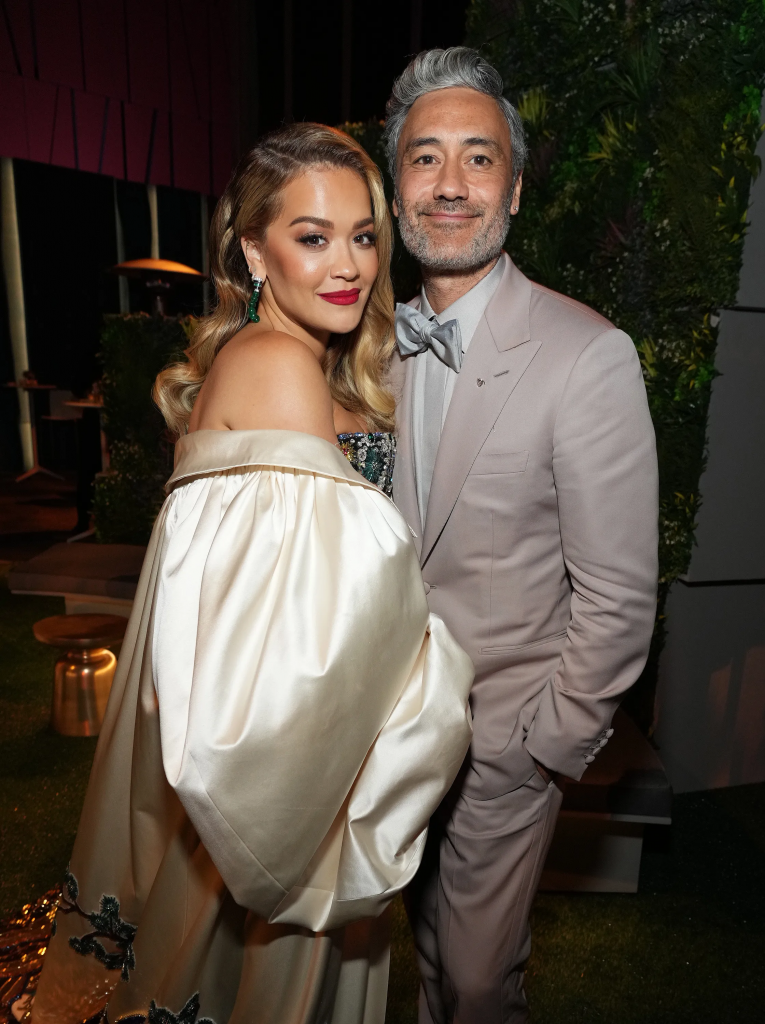 After a year of dating, they got hitched in London, in August. The couple secretly got married and chose a tiny and simple option of the ceremony, though everyone witnessed their great love. The couple is probably going to throw a bigger wedding celebration soon, so we're really waiting for it!
Jay Ellis & Nina Senicar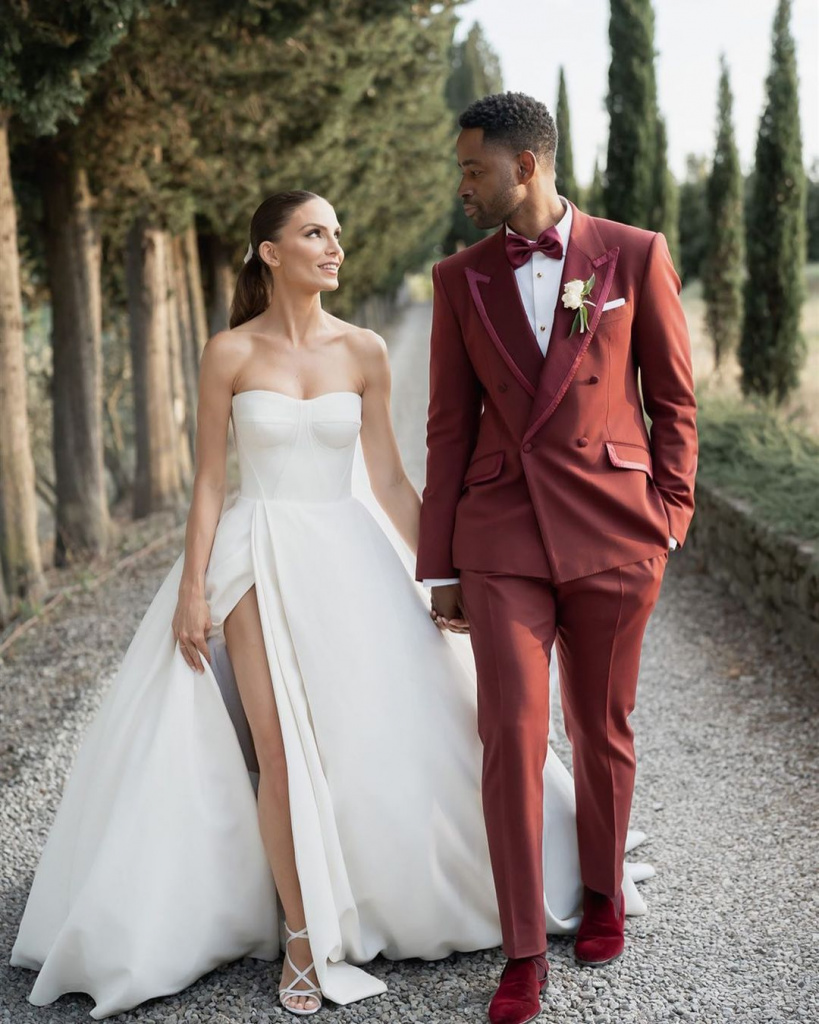 After 5 years together a famous actor and his beloved got engaged. They soon got hitched in Italy. Jay wore a Bordeaux suit while Nina picked a stunning thigh-high slit strapless gown by Dolce&Gabbana. The couple always dreamed about that location (Tuscany), as their first trip together was exactly to Italy. They brought 190 people together and according to Ellis, it was huge happiness to see all of them, creating unique memories and emotions.
Lena Headey & Marc Menchaca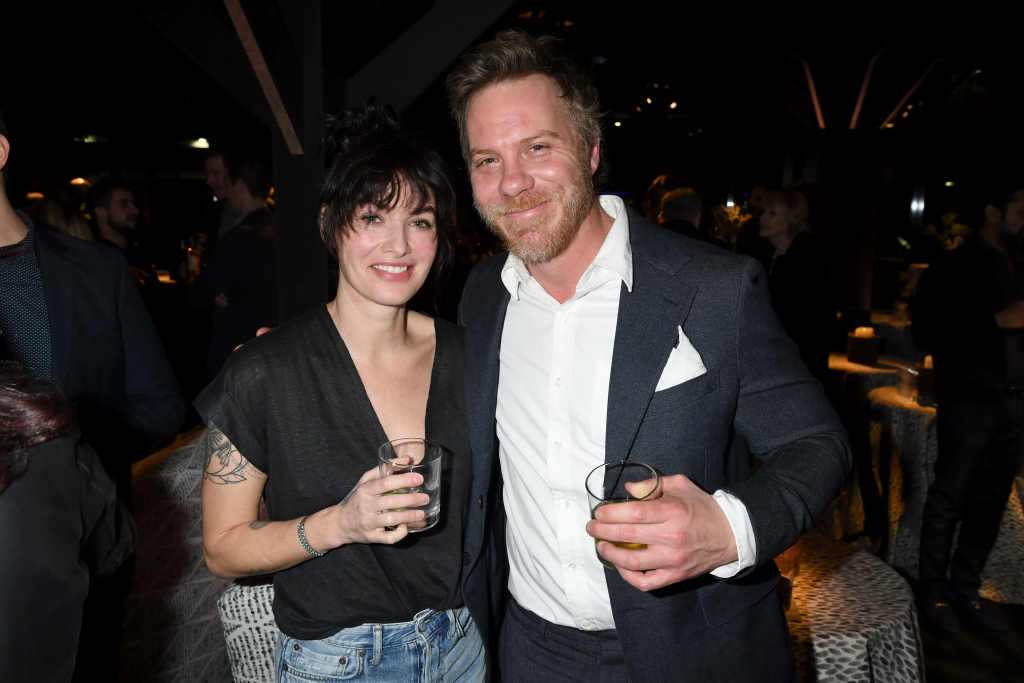 Stars got hitched in October and Headey wore a cute little veil, picked the flowers for her hairstyle and chose a silk light dress. Menchaca picked an orange tie and a dusty blue suit. Some other celebs also visited the occasion in Italy (Peter Dinklage, Michele Fairley, and Sophie Turner).
Lais Ribeiro & Joakim Noah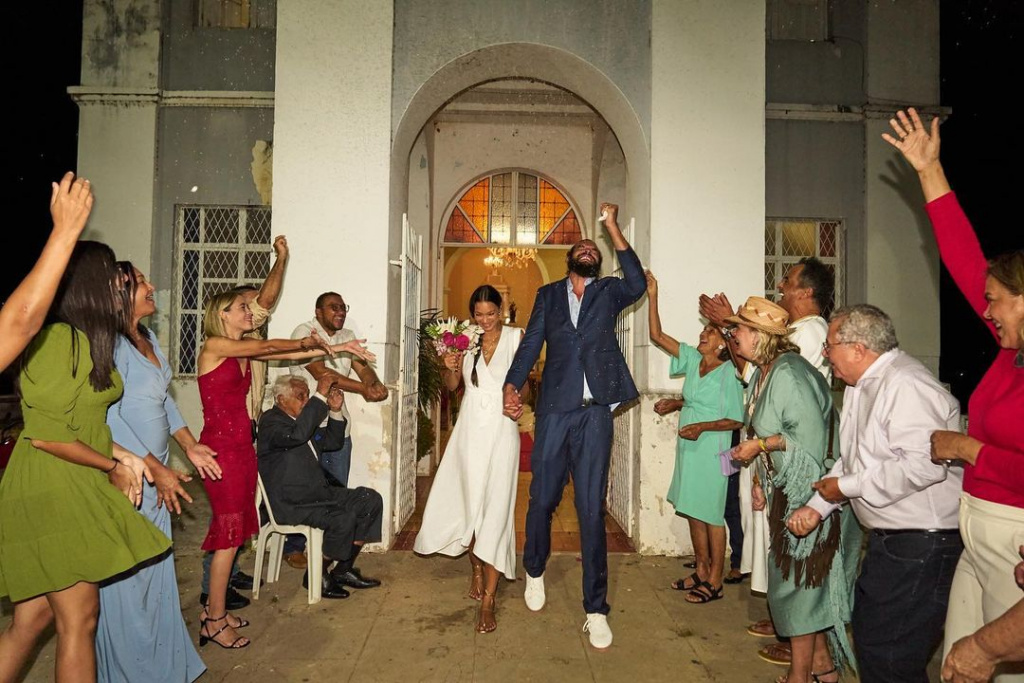 A beautiful beach became a magical location for their wedding ceremony. As a perfect idea for a ceremony near the ocean, Joakim wore a totally blue suit, while his bride picked an off-shoulder white dress with some lace and floral appliques.
Adrian Grenier & Jordan Roemmele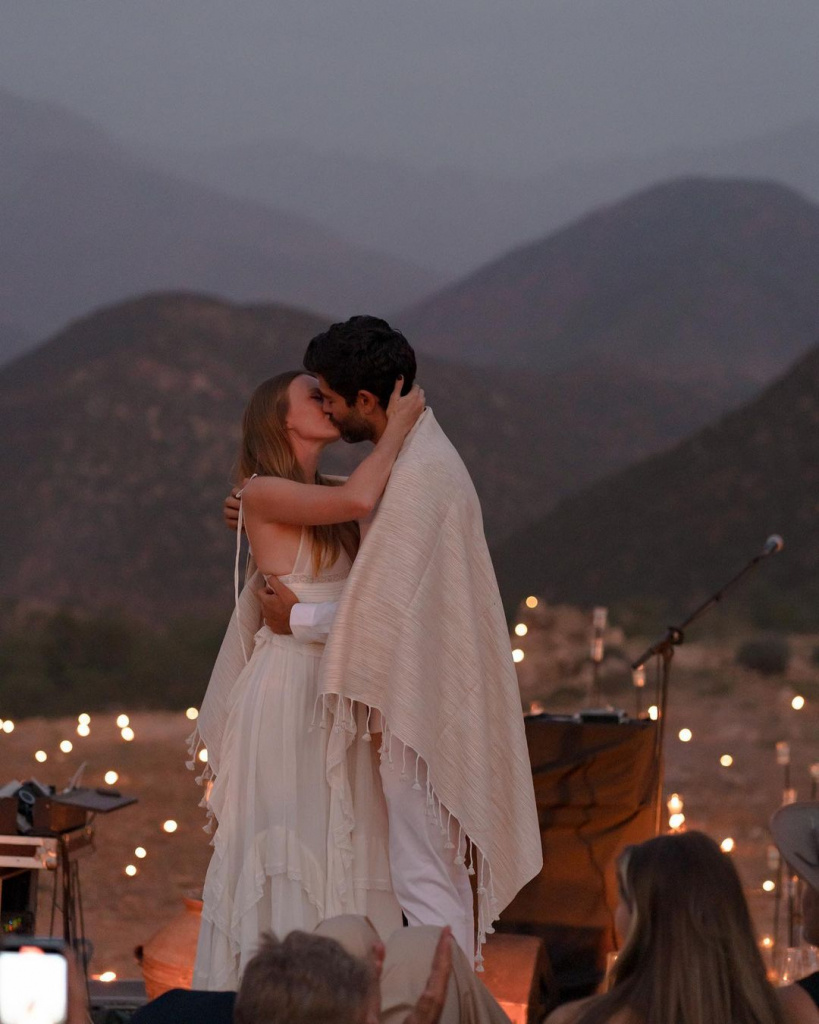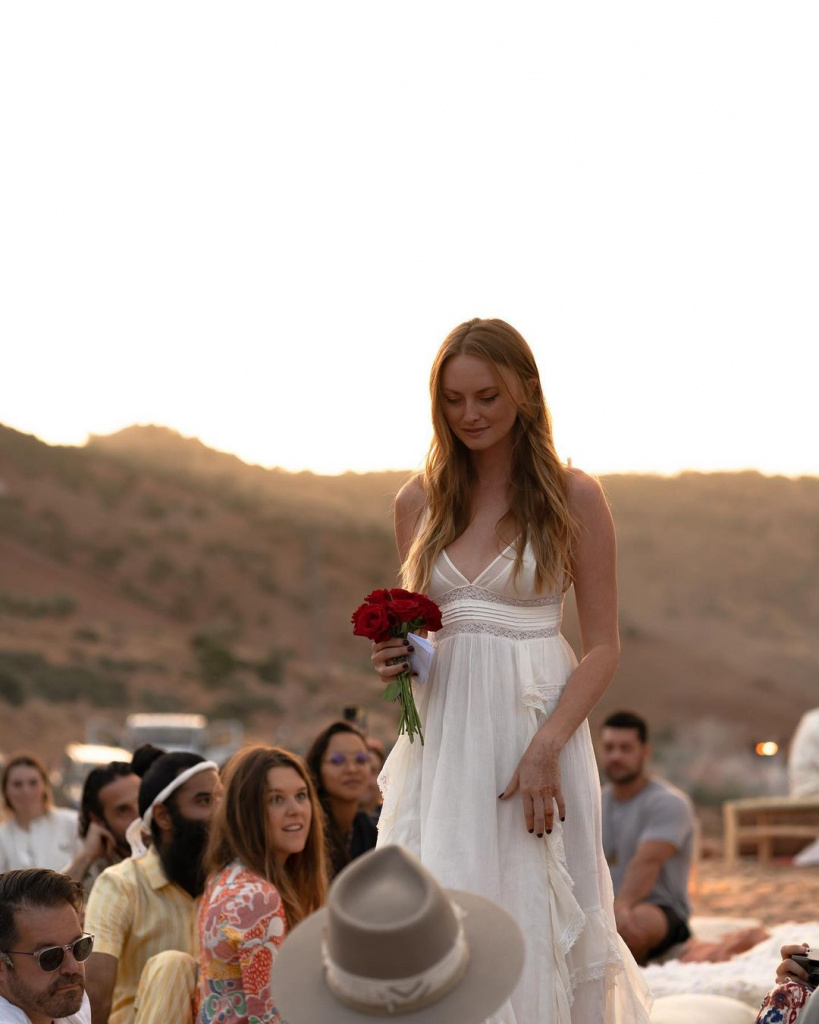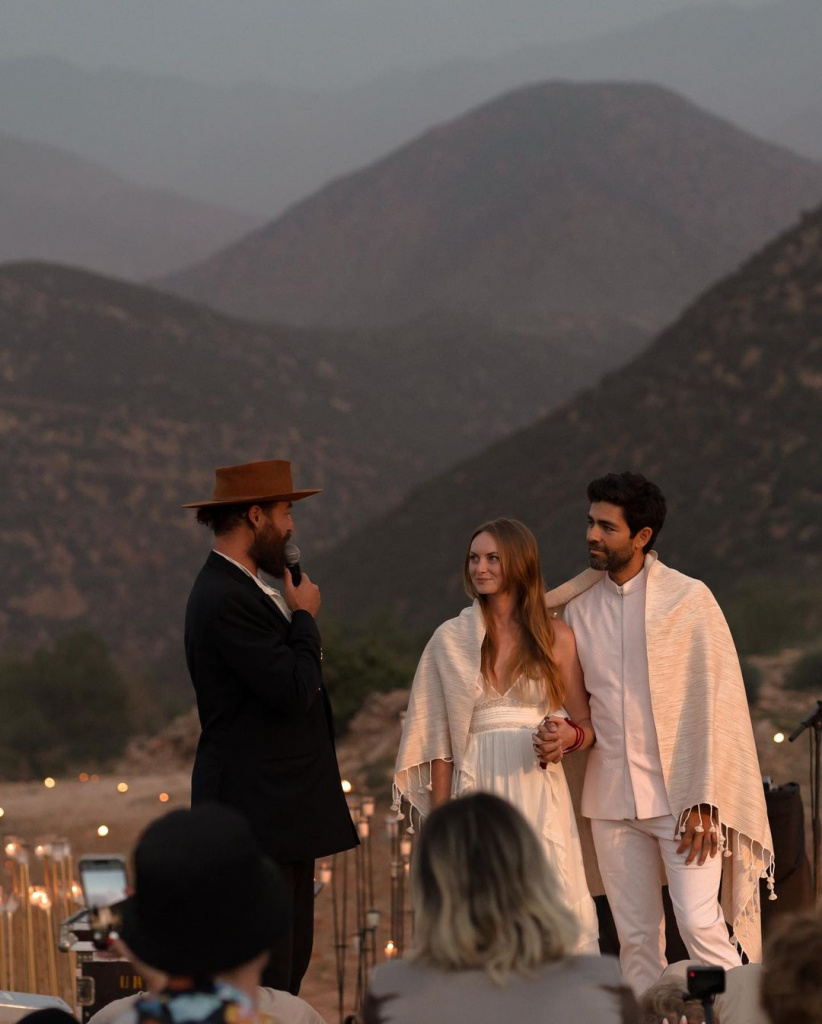 The wedding ceremony turned out to be an absolute surprise for everyone, including the newlyweds. They escaped to the Atlas Mountains during a visit to Morocco on vacation. According to Adrian, they were with their friends, and it was the best idea because it was spontaneous and extremely emotional. They didn't even have wedding rings, so they used strings on their fingers. Romantic and crazy!
Lily Collins & Charlie McDowell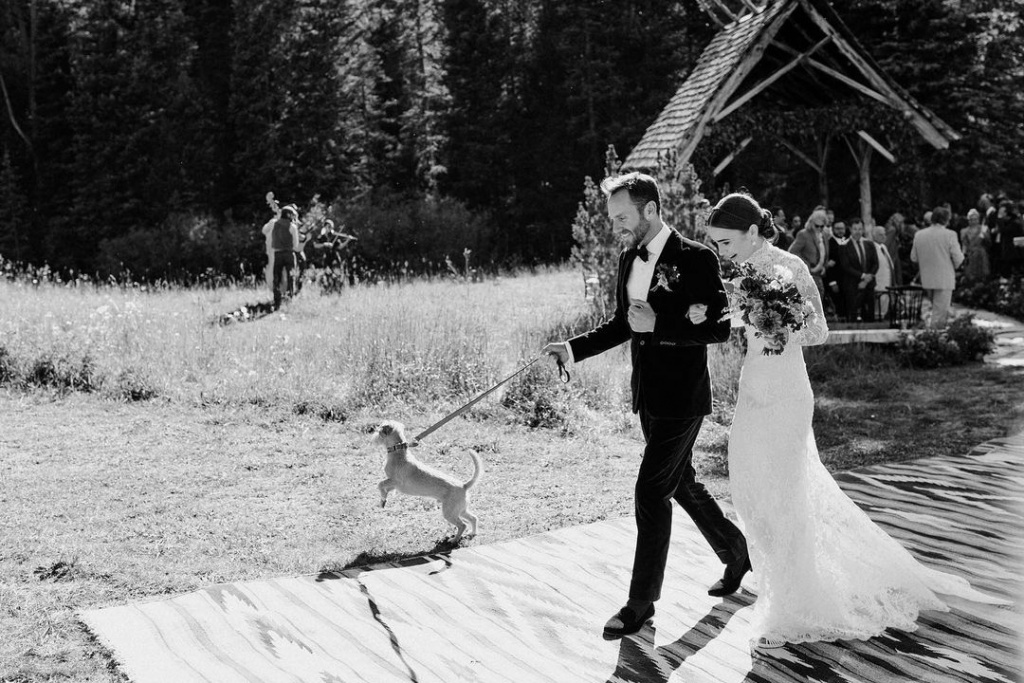 Emily in Paris actress got married! Just as stylish and fashionable as in the series, Lily appeared on her 'big day' in a marvelous lace gown by Ralph Lauren. The couple went down the aisle in Colorado, at the Dunton Hot Springs, a lovely wooden resort with picturesque mountain views around. Only 40 guests were present, so this fact made the celebration private and intimate. Collins didn't wear a veil but picked a long lace cape with a lace hood. The bride chose a simple low bun as her hairstyle and put on a tiny braid in her hair. The style of the wedding turned out to be an amazing combination of rustic accents and gorgeous classical details.
Billie Lourd & Austen Rydell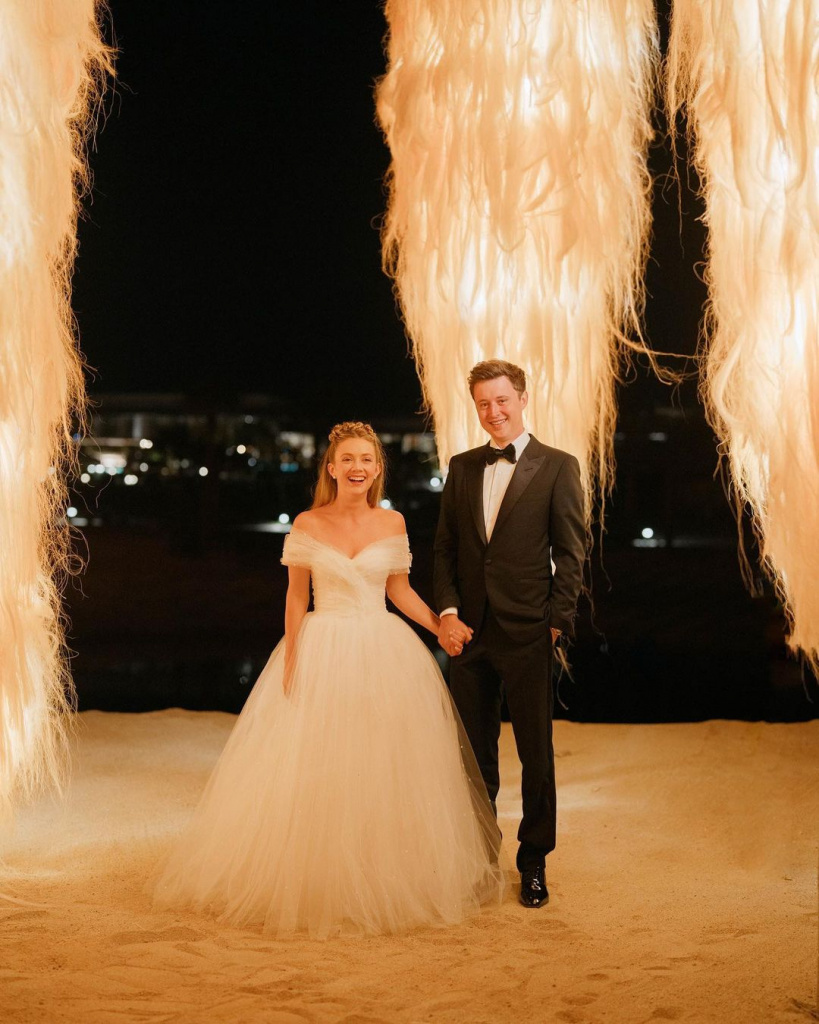 A private and cute ceremony happened at the one of Mexican beaches, where the bride appeared in a romantic open-shoulder light dress. Billie didn't pick a veil, though she chose such a lovely hairstyle to complete her perfect princess attire!