Thank you! Changes has been succesfully saved.
My profile
Bridal Salons in New York
FAQ
How to find a bridal salon in New York?
Use our tips to choose a dress that will delight you for decades to come:
be inspired by world couturiers. It is high fashion that will prompt the main ideas in which you'll find inspiration. Read our article on iconic celebrity wedding dresses. Take inspiration from the latest collections, and be sure to save all your favorite options. To do this, you can create a separate folder on your phone or laptop, as well as a Pinterest board.
Find top bridal salons in New York on the Wezoree. Define about 5 salons to shop your the wedding attire you like most. You can read lots of reviews on the Internet and discover luxury wedding salons that grant high-quality and stunning bridal gowns.
Ask if they have experience in creating a unique bridal outfit if you have an intention to to create it with the help of designers.
Now there are so many salons and you will spend a lot of time if you decide to visit them all. Therefore, we recommend starting with monitoring salons and reading reviews. They will allow you to immediately exclude where you do not want to go.
Pay attention to the cost. We are sure that you have already decided on an approximate budget for a bridal salon, so when choosing a salon, you can immediately exclude those that do not fit your budget.
Although if you have enough time, you can look at what options they offer in online catalogs. Perhaps you will find a dress there that you fall in love with at first sight and want to reconsider your budget.
How to find a bridal salon near me?
Wezoree grants an accomplished chance to find bridal salons near you.
On our website, you can view the latest collections, read reviews and contact the salon directly on the platform. You can also ask your friends. Surely you have someone who recently got married or was a guest at a wedding. Ask where they bought their wedding dress and if it was a good choice. There is a good chance they will share other tips as well concerning affordable bridal salons near me.
How to choose a bridal salon in New York?
Make the process of choosing your bridal gown enjoyable, feel excited and happy, and don't think about any pitfalls. For this purpose it is worth considering everything to the smallest detail, namely:
choose a bridal salon in your location to save on shipping fees and travel costs. Remember that you should try on your dress several times, so a salon that is far from you will not be the best choice.
If you want to save on the purchase of a bridal outfit, then pay attention to sample sales in NYC. You can get a very decent option for a lower cost. So it's time to learn more about trunk shows in New York.
Choose not only the model of the dress but also the sales staff. It will be much easier for you to work with nice and friendly people, while rude sales managers will make your choice more stressful.
Size matters. Did you know that in many NY bridal shops you will only find size 8 in stock? Thus, if you are the owner of a larger size, then choosing a dress can be more difficult.
Choose salons in New York with their seamstress. To do any alternations can be a challenging task. Save yourself the extra hassle of finding a seamstress to fit your dress to your figure. Another plus of the best bridal salons that have their seamstress is that she knows fabrics and designers well, so she can make the necessary changes more easily.
Choose designer wedding boutiques in NY if you want the focus on choosing a dress. But if you are interested in various services, you can search for the one-stop bridal studios in NYC.
When should I start dress shopping in New York?
The answer depends on how much time you have between the engagement and the desired wedding day. We recommend starting your search for a wedding clothes from 10 months to a year before your big day. This period can be shortened if necessary, but it is still better to take care of the dress in advance. You will have the opportunity to sew your unique wedding dress, take your time choosing a designer, view different collections, and visit all kinds of wedding salons in New York. Changes to your dress should be made 1-2 months before the wedding and the final fitting 2 weeks before the celebration. Don't leave everything for the last week, as you will have enough tasks for that period.
Do I have to make an appointment for a fitting in bridal salons in New York?
This shopping experience for sure will differ from any other. To release you from any anxiety we prepared a list of helpful tips:
Try on wedding dresses only when you make an appointment in advance
Find out about the picture policy in every NY bridal salon. Some boutiques don't allow to take photos in their dresses.
Let NYC bridal stylists help you with your choice. Inform them what bridal gowns you like most showing them pictures of dresses that inspired you most.
Take care of your underwear when fitting.
Don't be late for your appointment.
Tell them about the budget so that sales managers can choose a dress for the cost that suits you.
We are confident that using these helpful tips your task in selecting a bridal gown will be successful. Remember to enjoy every moment. Take your close friends or family member with you when visiting various bridal boutiques near you. This is an amazing part of the whole wedding preparation. Be sure not to miss it.
After the euphoria that you experienced when your future husband proposed to you, you will probably first think about the dress of your dream, in which you will go down the aisle. Choosing a bridal salon may not be the easiest task, but Wezoree is ready to help you.
How to choose a wedding dress in New York?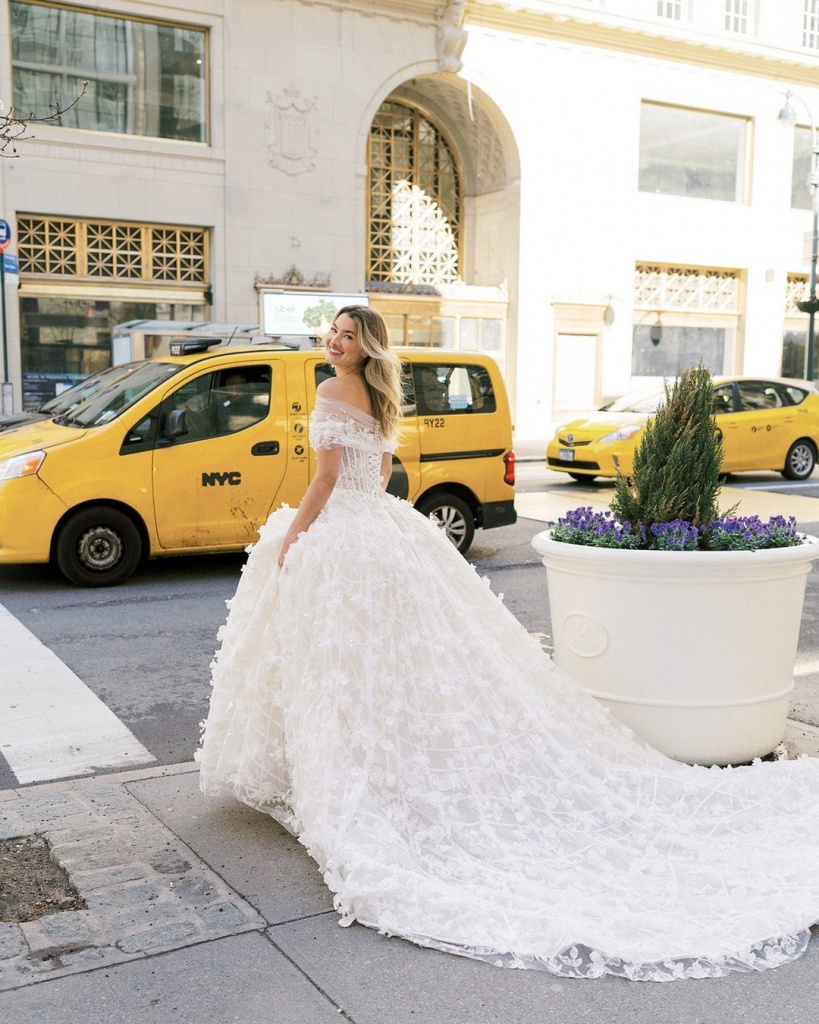 Decide on your preferences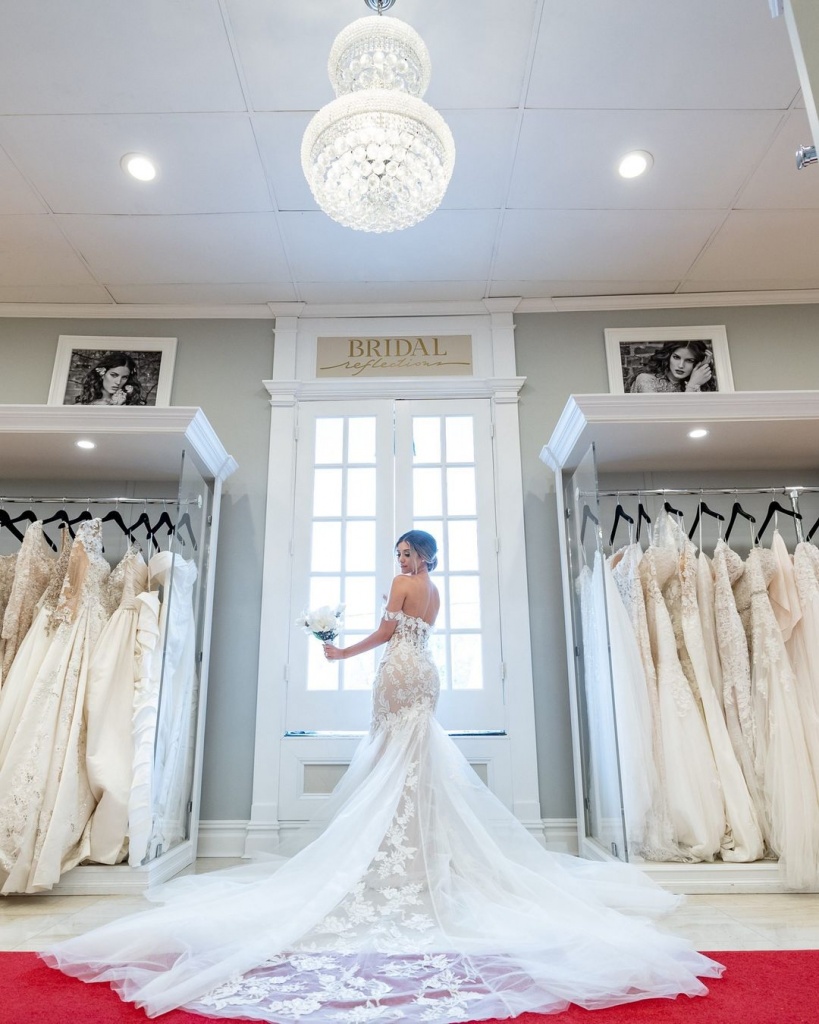 Have you heard about the latest trends in wedding fashion? If not yet, now is the time. This will allow you to understand which designers are closer to your taste. And after that, you should find out which bridal salons near you can try on dresses from their collection.
Don't limit your choice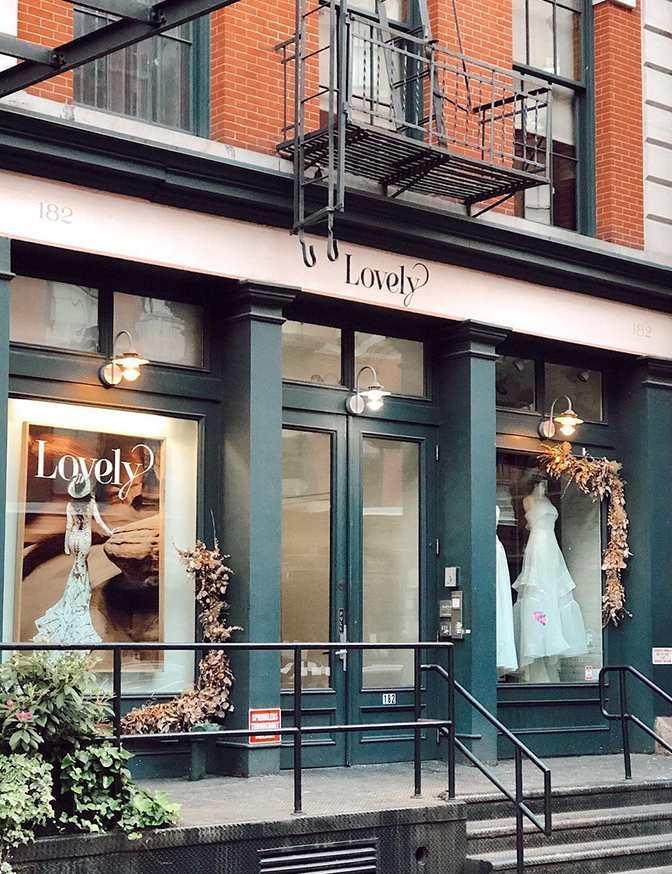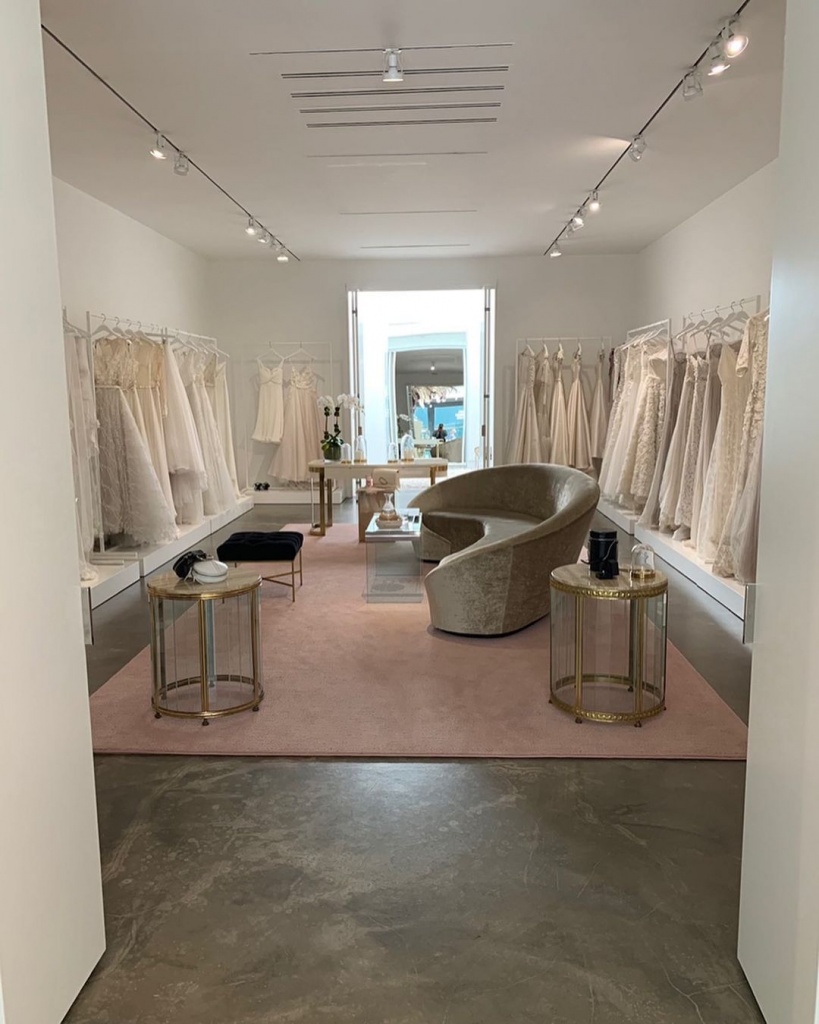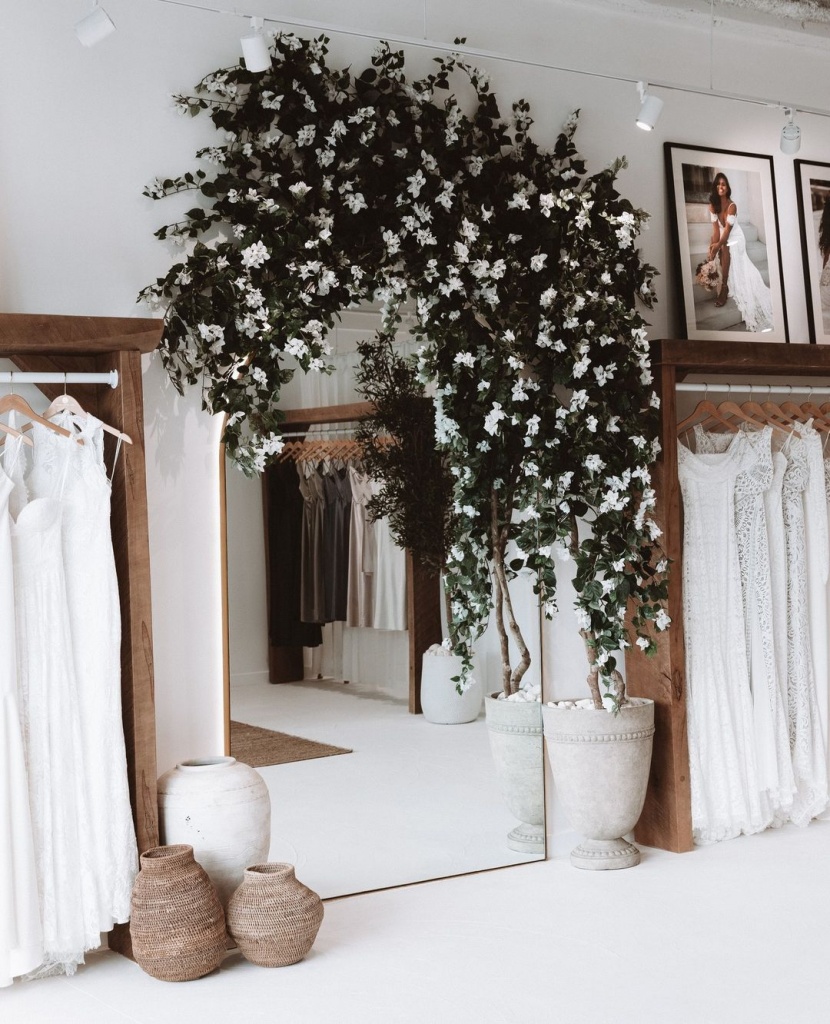 Wezoree doesn't recommend purchasing the first dress you like. We recommend visiting at least a few salons and trying on different styles. Sometimes the dress looks beautiful on the model but does not suit your figure, and sometimes an unremarkable at first glance dress fits perfectly and you look amazing.
How much do wedding clothes cost in New York?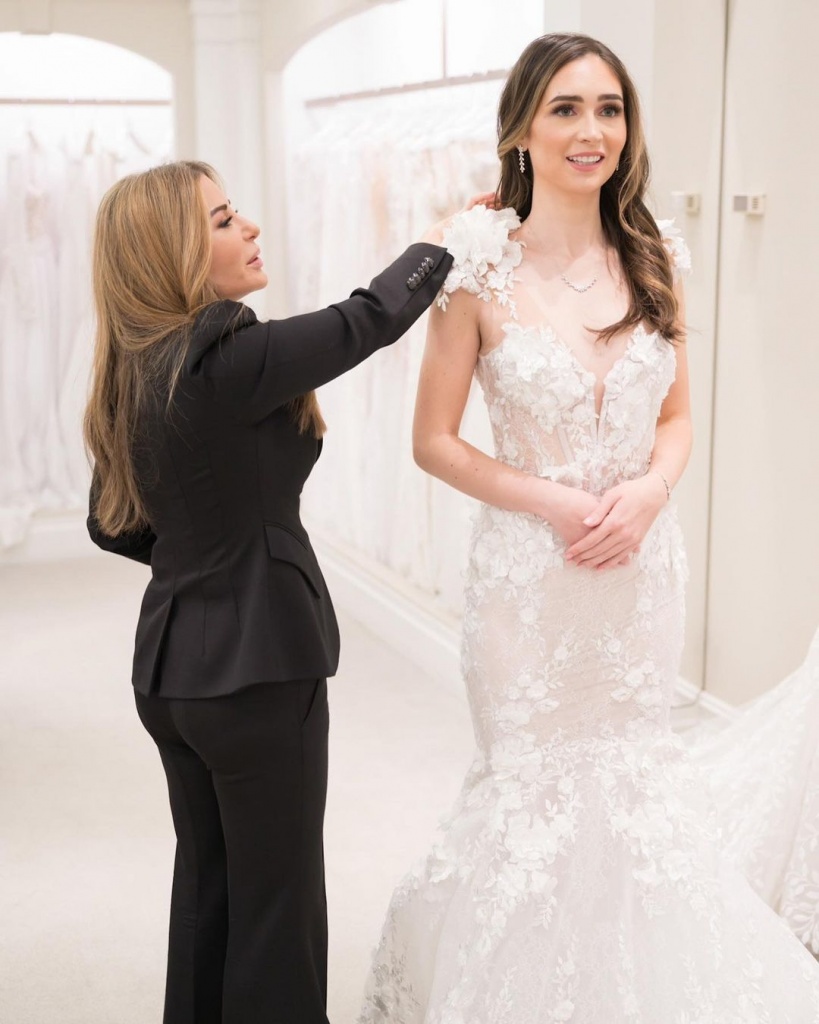 The average cost of a wedding dress in NY will be from $2,000 to $4,000. There are both cheaper and more expensive options. A wedding dress from a world fashion designer will cost more than $10,000. The cost depends on:
a bridal salon and a designer
fabrics (both its type and quantity)
jewelry and additional accessories
if you need to hem a dress for yourself or do any dress alterations, then you will pay an additional amount for this. We recommend you specify the information about the bridal salon prices.