30 Best Places For Wedding Photoshoot in Houston
Publication date:

11/28/2022

Updated:

05/04/2023
Are you going to get married in Texas and looking for some beautiful locations in Houston to take great wedding photos? We've prepared the best locations in the area that are definitely worth your attention.
The Best Places for Pictures in Houston
Rooftops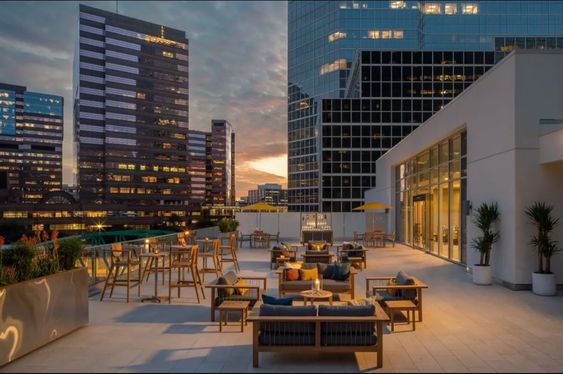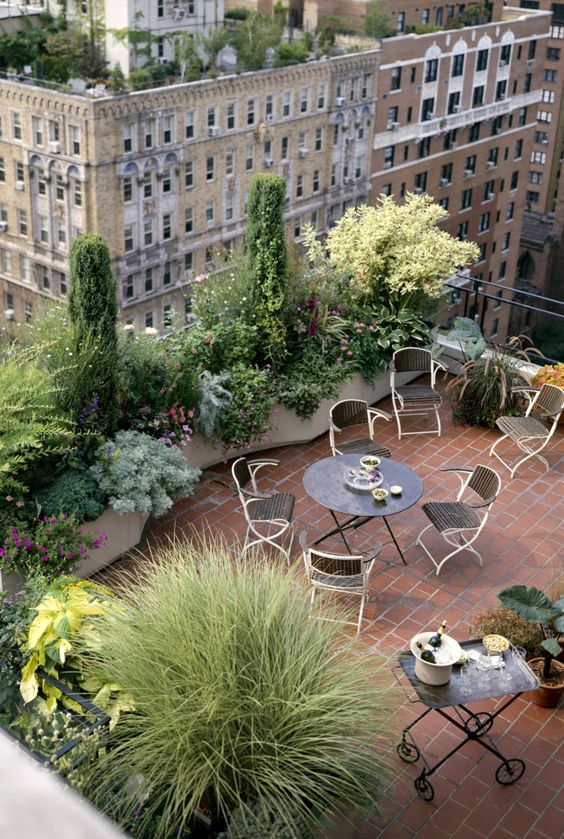 There are various places in Houston to show its gorgeousness, especially from an aerial view. You just need to go to the top of any of the buildings where the breathtaking skyline is visible. You'll never regret choosing this option as stunning pictures are guaranteed anyway! This amazing backdrop with a unique mix of modern skyscrapers and renaissance buildings of the city center hints at the idea of a romantic or even action movie. Symbolically, you are the main characters in it and the main characters on your special and 'big' day.
Rice University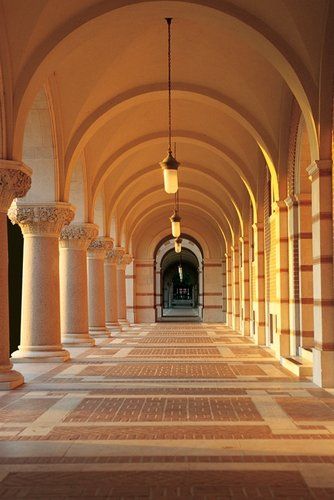 It's a place not only to study but also to take some marvelous wedding photos in Houston! You may never have an idea of getting a wedding photoshoot at the college and university building. However, some of them offer such beautiful architectural and natural backdrops that you just cannot refuse! A close-up of a gorgeous arch with the stairs and you sitting on them, tenderly embracing each other in front of the whole building itself (it's beautiful indeed), elegant brick walls or green ones in the garden are not the only options that are provided on the location, there are way more of them to choose from.
Discovery Green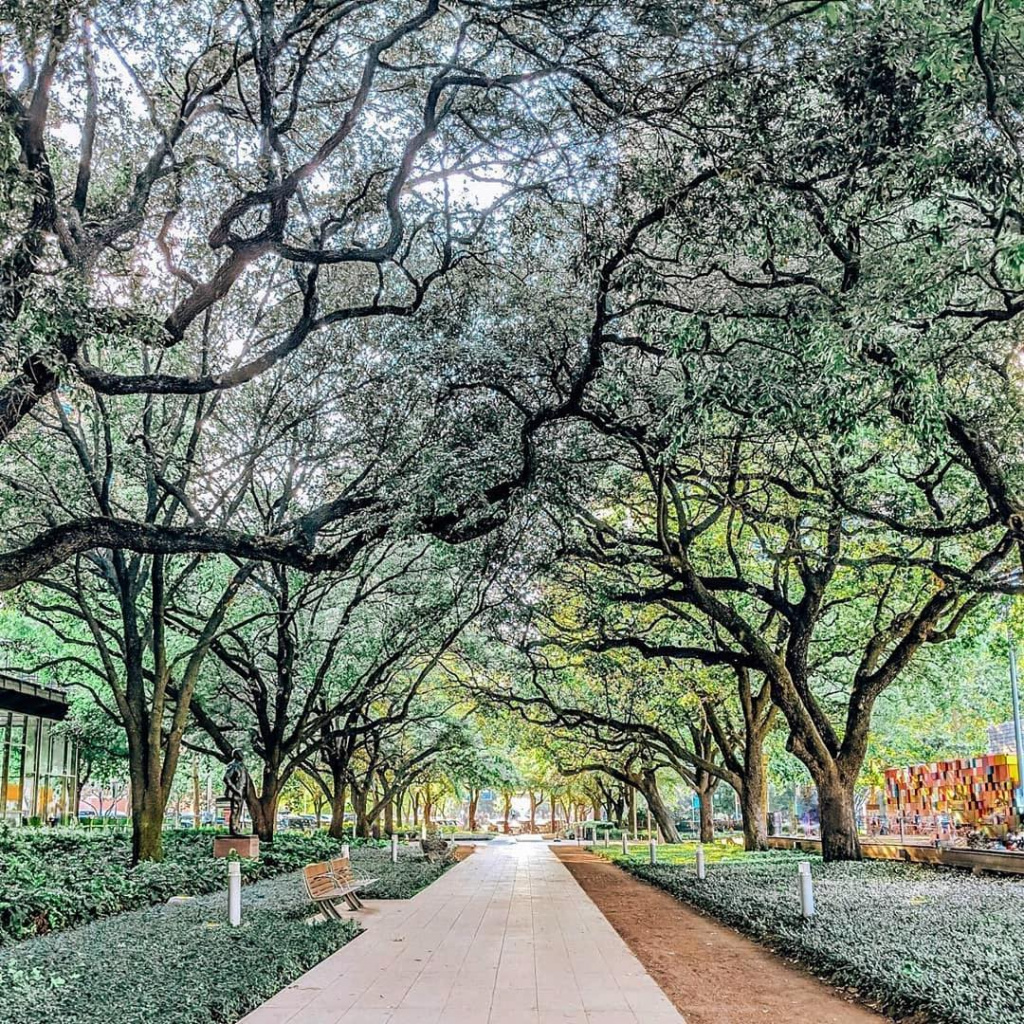 A splendid urban park with picturesque surroundings due to some luscious flowers and greenery, a beautiful lake, and great modern installations. This is a perfect spot for your romantic wedding photoshoot in Houston.
Graffiti Walls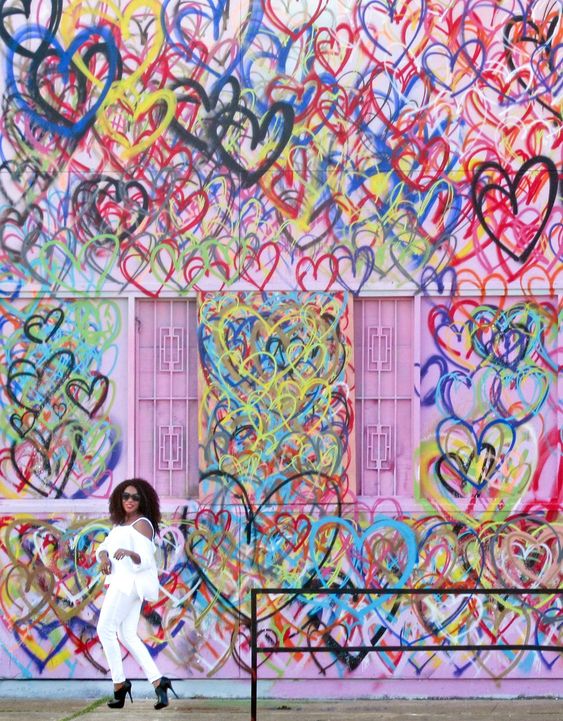 If you're a big fan of street art and you want your wedding pictures to be colorful and bright, pick this one. There are a lot of eye-catching murals in Houston that you can use as backdrops for your wedding photoshoot. There are plenty of options because these edgy pictures differ stylistically and thematically, so they'll actually suit any choice. Keep in mind one of the best spots that are located at the corner of Bell and St Emmanuel Street.
Sabine Street Bridge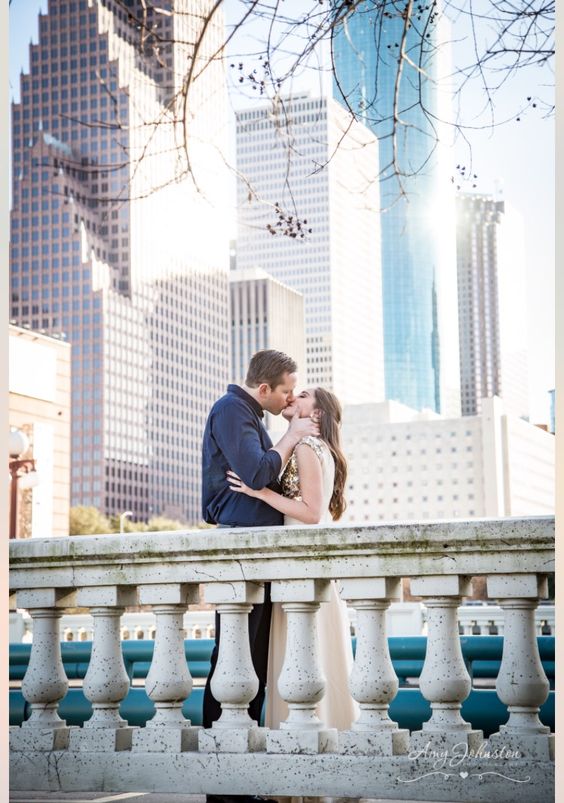 We highly recommend visiting this location during the 'golden hour' as you're going to catch the best views from this charming bridge, especially at that time. The place is a kind of win-win choice because you don't only capture an amazing view of the Downtown but additionally enjoy a beautiful skyline of reflecting glassy skyscrapers. An alley is just a perfect place for a romantic or playful walk along with the photoshoot. Moreover, there are a few great parks located nearby, therefore you can get more optional locations in reserve.
Original Places to Take Pictures in Houston
Biscuit Paint Wall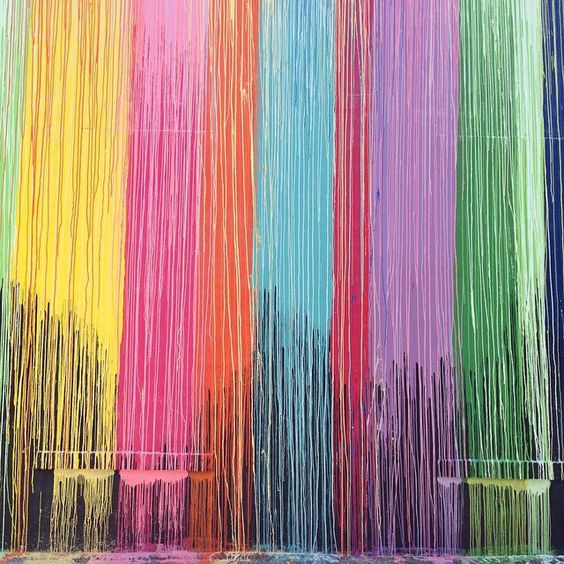 A cheerful and sunny backdrop will provide you with an extremely optimistic mood during the photoshoot and even later while watching your wedding photographs. Why? The rainbow-painted wall behind is quite unusual and captivating.
TIP: Visit the location preferably early in the morning when the place is less busy and crowded (as the wall actually belongs to the retail store). Secondly, the light in the morning is much softer and more pleasant to capture some awesome bridal portraits.
Warehouse District
There are some nice urban backdrops there and your wedding photographs will look pretty metropolitan and at the same time attractive. Neutral colors of white, brown, beige, and black will never darken the pictures. Moreover, they'll give you a chance to tell any story and suit any wedding style. They're calm though striking at the same time and a perfect place to emphasize your wedding attires.
Mercer Botanical Gardens and Arboretum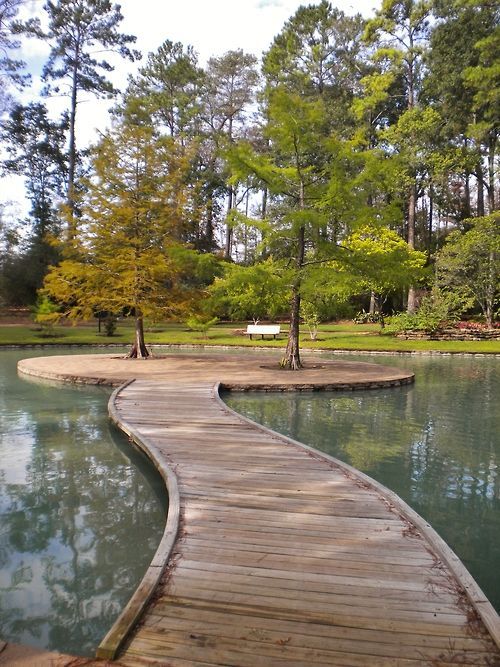 You'll find there neat lawns, pretty paved paths, a lot of beautiful flowers and greenery along with some tropical plants and colorful birds flying right over your head. It's perfect to choose for a summer wedding and it's not worse in fall because you might capture beautiful foliage and a great variety of fall colors then. Besides an ideal connection with nature, you'll see man-made attractions such as sculptures and fountains.
McGovern Centennial Gardens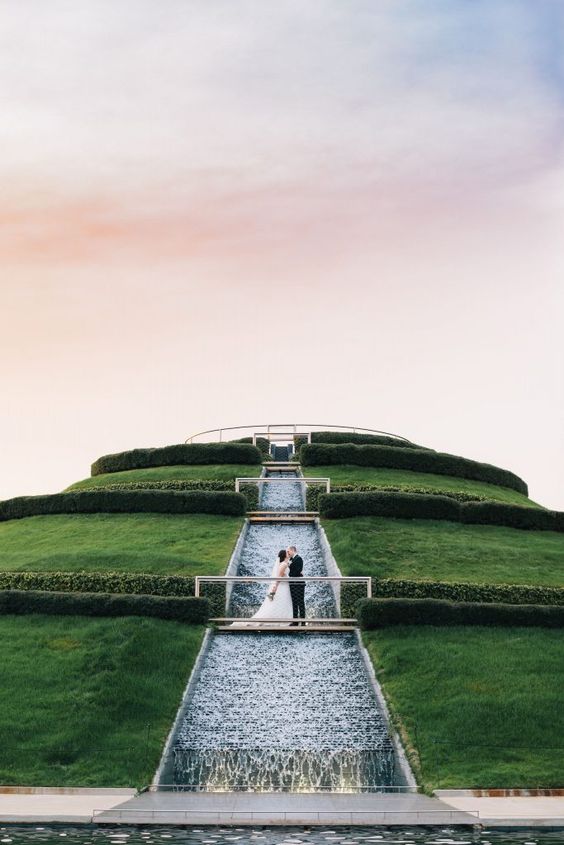 Why don't you stop and pick this shockingly gorgeous location? There are so many parks and gardens there that it's even hard to choose the best one. You shouldn't miss the waterfall which is shaped like a pyramid. Hundreds of plants, trees, and bushes are grown and form a perfect green background for your wedding photoshoot in Houston.
Jones Plaza Mosaic Wall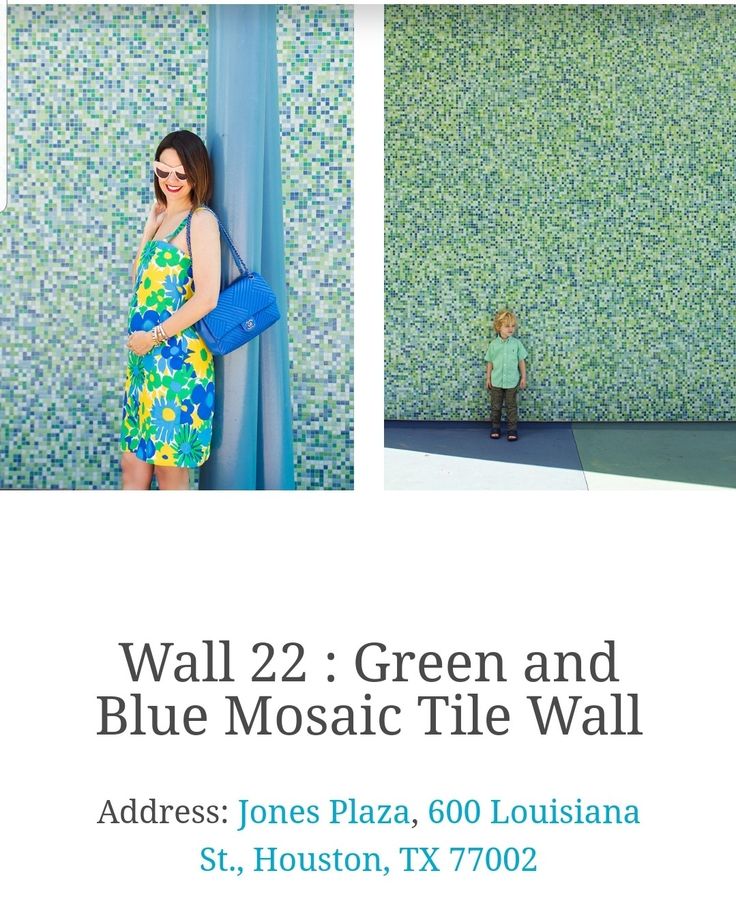 This place may be called an outstanding location as it's modern and full of rich deep colors and textures. It's located at the center of the Theater District. The wall is the gem of the spot but you'll also find plenty of juicy greenery, good-looking trees, and beautiful lawns.
Museum District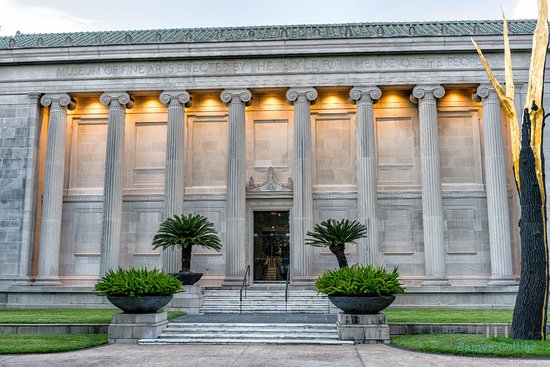 You just can't miss it! This part of Houston is an iconic location for wedding and engagement photoshoots. The reason is that you may see a huge variety of options to capture nice shots. It will suit you whatever your favorite style is. Do you prefer an industrial vibe? Greenery and purity of nature? Stylish designs and original conceptions? Well, this area is the ideal place to find all these options in one: from colorful doors to totally green walls of leaves and plants.
North / South Boulevard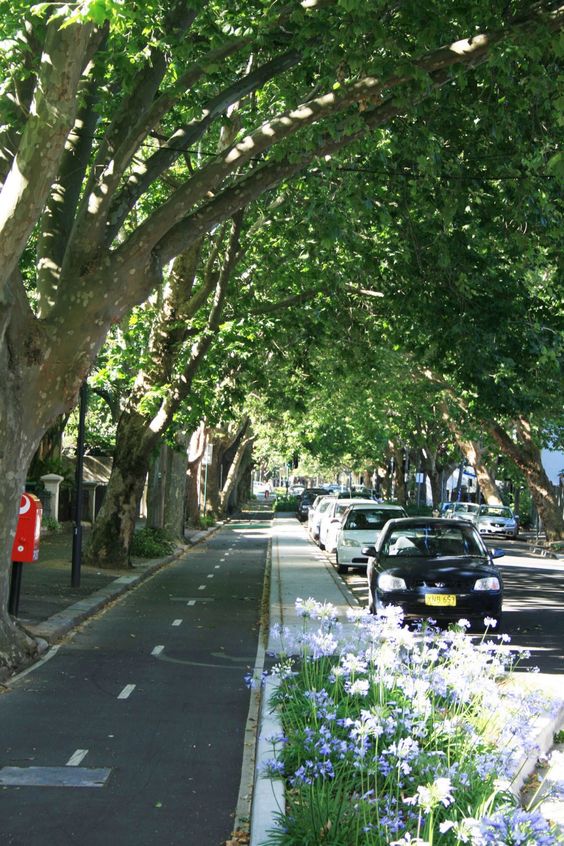 The main attractions of the place are beautiful paved brick paths and brick walls along them. It is all completed by astonishing giant oak trees. Such features will breathe new life into your wedding photoshoot and make it really outstanding.
River Oaks Garden Club
It's a hidden gem of Houston but still an iconic place for wedding ceremonies and other kinds of parties and celebrations. A row of succulent green arches and an amazing brick path is an incomparable combination of stylish urban details and the perfection of nature. There are also beautiful gardens and ponds there, surrounded by charming blooming bushes and trees.
Glassell School of Art Houston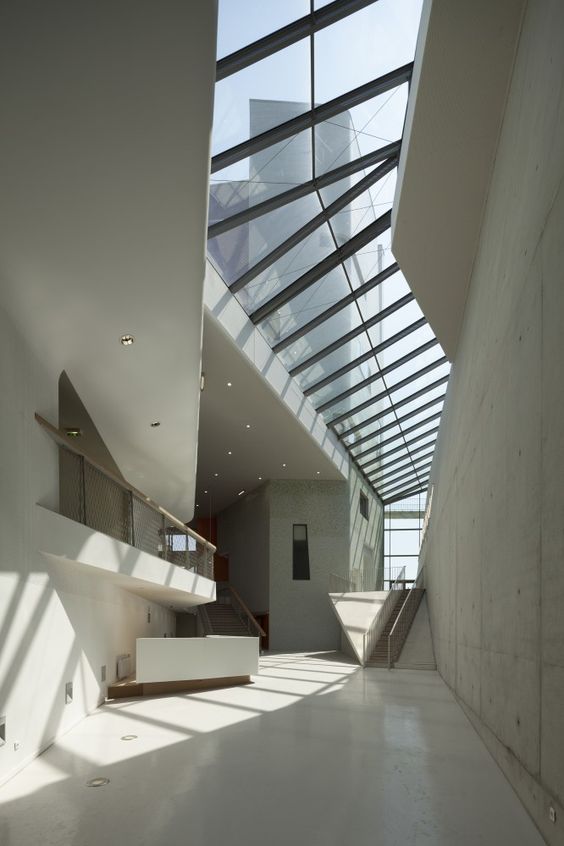 It's a modern masterpiece of architecture that amazes with its geometrical and mysterious shapes! With its massive stairs, the interior in pastel and calm colors, straight lines, and original design it offers a splendid backdrop for your wedding photoshoot in Houston!
Lillie and Hugh Roy Cullen Sculpture Garden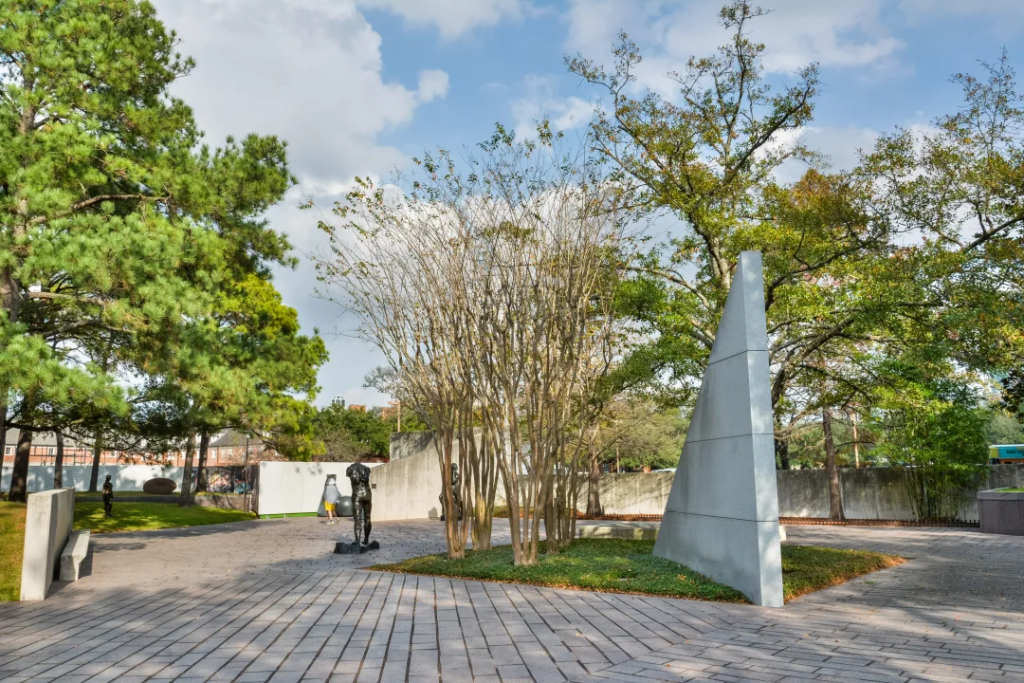 The garden is full of stylish and modern pieces of art, such as sculptures and contemporarily designed walls. These cutting-edge attractions won't appeal to everyone though the pictures you may get there are absolutely unparalleled. Firstly, they'll show your unconditional love for contemporary art and talented artists. Secondly, very few locations will provide you with such perfect backdrops for elegant and fashionable snaps.
The Police Memorial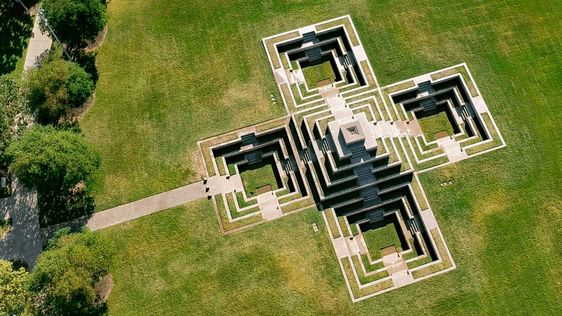 This is a kind of pretty modern design and it might seem usual but just at the first sight. Choosing the right angle by your wedding photographer is the key point because the granite frame is reflecting the beautiful skyline of the city. It's especially gorgeous during the sunset when the sky is reddish and orange rays cover the surface.
Museum of Fine Arts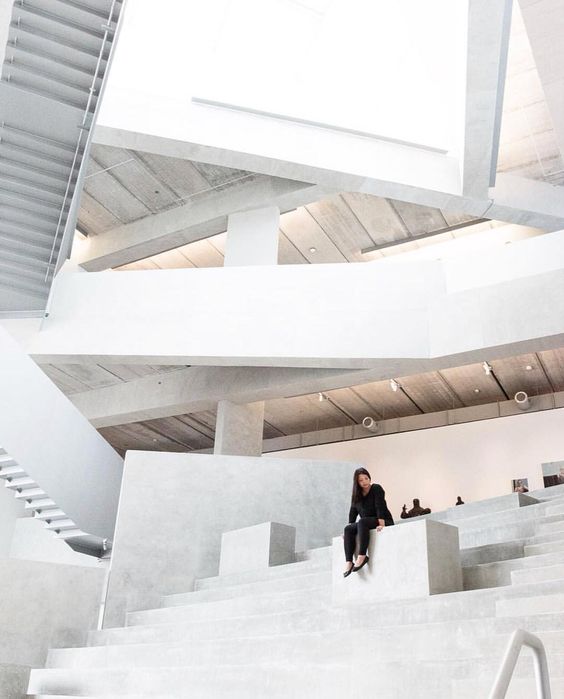 Massive columns are impressive and elegant, so if you want to turn your wedding photoshoot into a romantic fairytale-like adventure, opt for this one! It suits every style as it's just classic. The elaborated decor looks delightful with any style of attire, whether it's a smart, casual, black or white tie, or cocktail. Therefore it's a magnificent location to arrange your pre-wedding photoshoot as well.
Unique Places for a Photoshoot in Houston
1940 Air Terminal Museum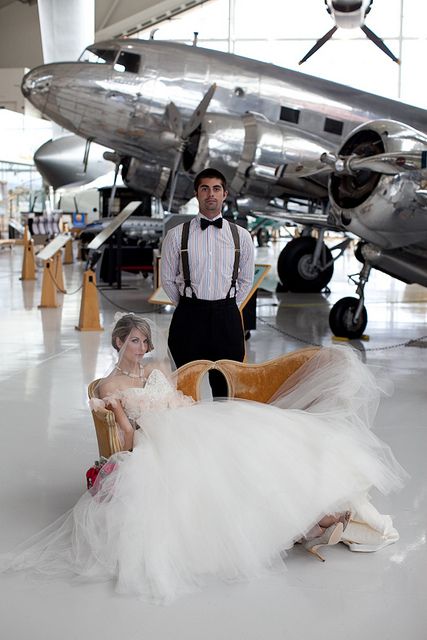 If you're looking for an exceptional and unique vibe, this is the right option! Flights and planes usually give us goosebumps, the feeling of euphoria, and intrigue. A vintage aircraft provides a superb background and romantic atmosphere.
Gerald D. Hines Waterfall Wall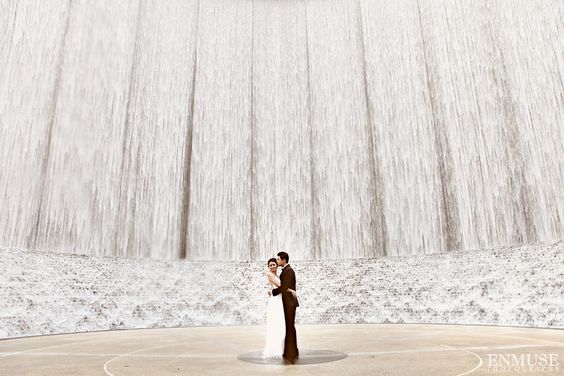 Water is always about something magical and eye-catching, so this iconic place in Houston will definitely touch your heart. The waterfall has a 'U-shape'. We want to assure you that pictures taken in the middle of this marvelous spot will be the most gripping of all photos you've ever had!
Kemah Boardwalk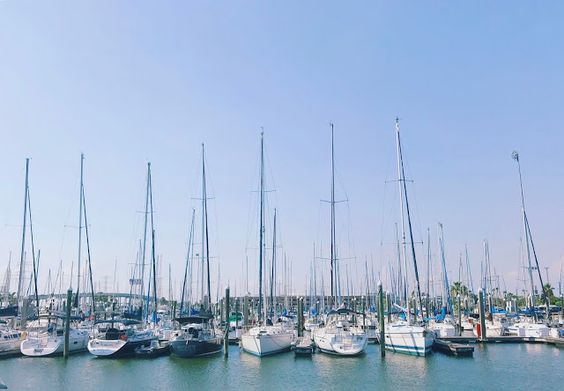 A pretty spot where you can capture romantic views of the water, the pier, Houston Downtown, and the Ferris wheel.
TIP: Check the weather forecast before your photoshoot as there's nowhere to hide in case of rain.
Sesquicentennial Park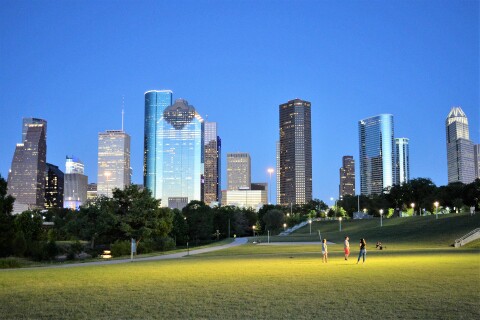 Photographs from this location seem to be cute and cozy but at the same time adorable due to some original design decisions and architectural ideas. Try taking sweet snaps on the waterfall staircases (they look pretty original) or pick some elegant arched windows as the main backdrop.
The Woodlands Waterway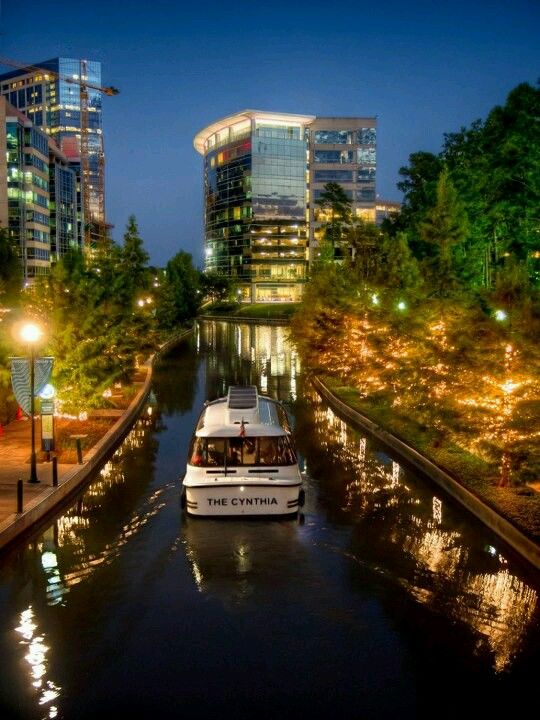 This spot offers a great variety of places: nature, modern sculptures, the water, and boats on it (that you may use). Moreover, you'll see plenty of greenery and trees. All these features make the place worth your attention.
The Menil Collection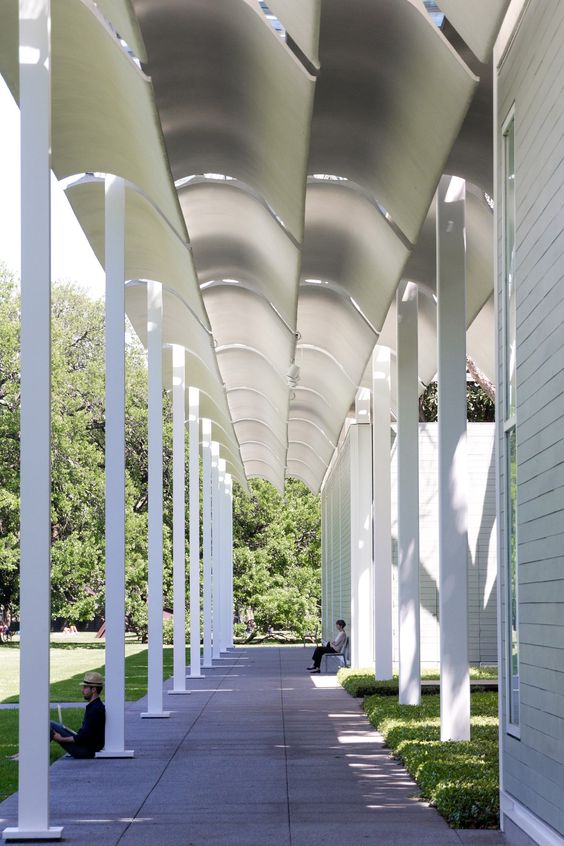 A fine place with diverse architecture, lovely benches, and majestic trees. It will be a perfect place for your wedding photoshoot in Houston if you're looking for a peaceful and tranquil place.
Eleanor Tinsley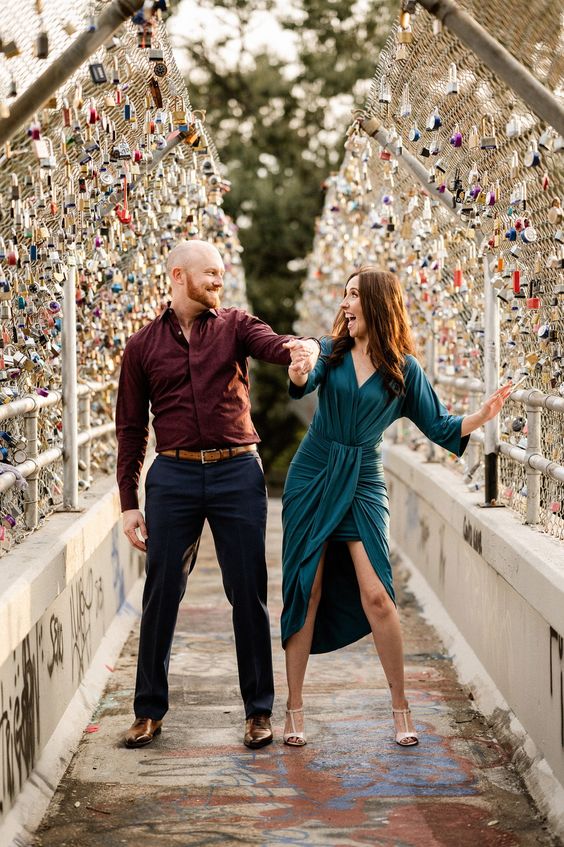 This park offers a range of different places to take photographs and enjoy a pleasant walk. If you're dreaming of a cute photoshoot with your pet, this location is suitable to take your furry friend! There are some nice spots such as stairs, charming walking paths, and trimmed bushes.
Memorial Park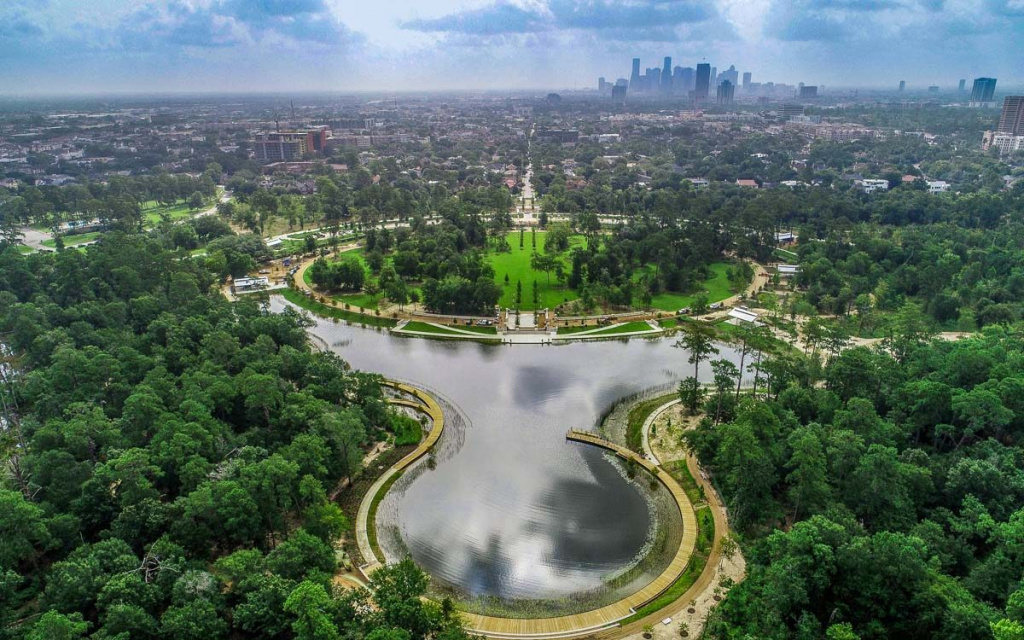 It's a spacious park with alleys and paths among dense forest parts and a lake inside. In summer you'll enjoy a peaceful green backdrop and in fall picturesque burgundy, red, yellow, and other foliage hues.
Hermann Park Conservancy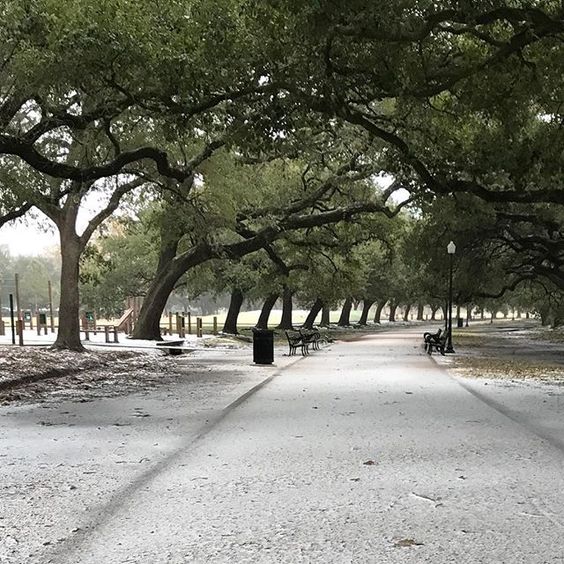 An ancient park that is located at the end of the Museum district will amaze you with its great amount of attractions and places to see and take photos. There are certain distinctive features of this place that will never leave you indifferent. Stunning pieces of architecture such as monuments and an outdoor theater are definitely worth visiting to take the most beautiful wedding photographs ever.
Buffalo Bayou Park
If you have a goal to capture the skyline and show the uniqueness of the city, you should visit this part, as the view that opens right from there is really breathtaking. A neat green lawn makes a magical impression of an oasis in the middle of the city. What a crazy and stunning contrast it makes!
Smither Park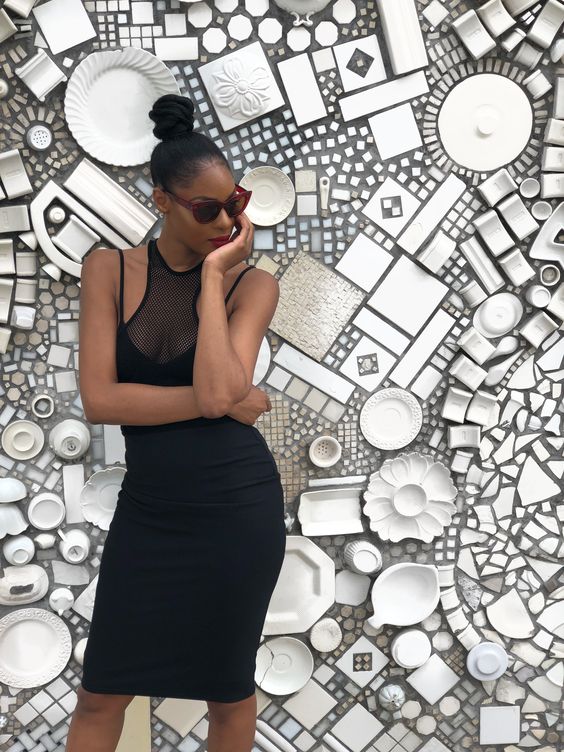 What is special about it? Well, its main feature is mosaics as genuine art. The concept is great fun and the installations located in the park are pretty amusing. If you want to feel careless and recollect some childhood memories, this place is probably one of the coolest options.
Houston Museum of Natural Science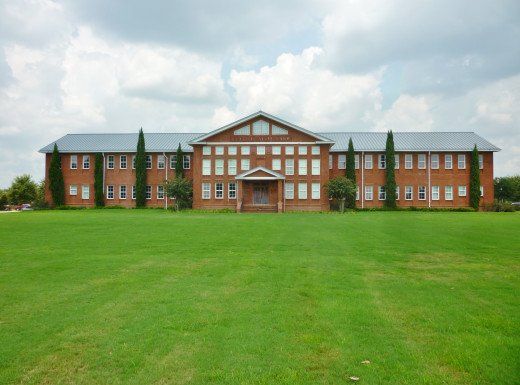 That's one of the most unusual places for a wedding photoshoot and you'll definitely stand out from the crowd choosing it. Dinosaurs' skeletons or a huge model of the Moon are quite extraordinary to become the backdrops for your wedding pictures. However, if you feel like having such a photoshoot, why not?
Color Factory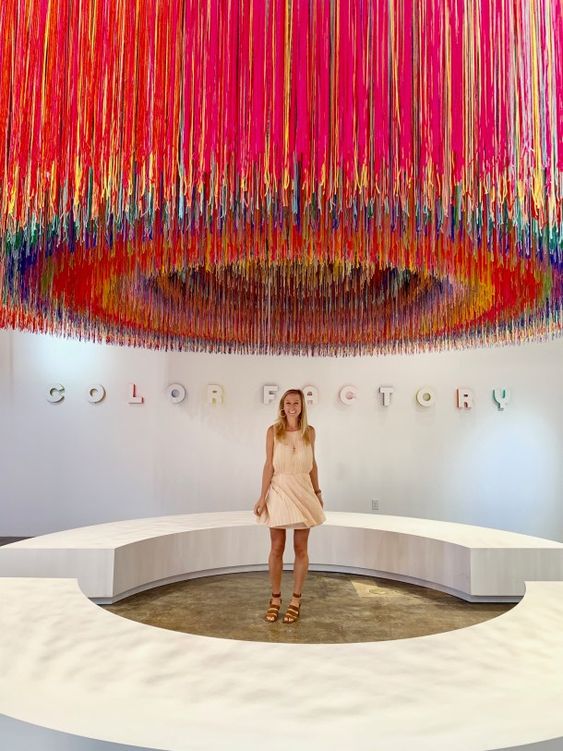 Color Factory is a 'must-visit' for tourists and locals and moreover, an uncommon place for a wedding photoshoot in Houston. If you wish for more fresh colors and a cheerful vibe, pick this one. The exhibits are unique and impressive!