What You Need To Know About Creating A Wedding Menu
Understanding what is a good menu for a wedding is often a key to the celebration itself. It's very wise to choose a location where the chefs cook deliciously and exquisitely. Planners, coordinators, and other wedding vendors are usually involved in the selection of dishes. They arrange tastings and help the bride and groom select a reasonable amount of food and choose it properly.
Are Wedding Reception Menu Cards Necessary?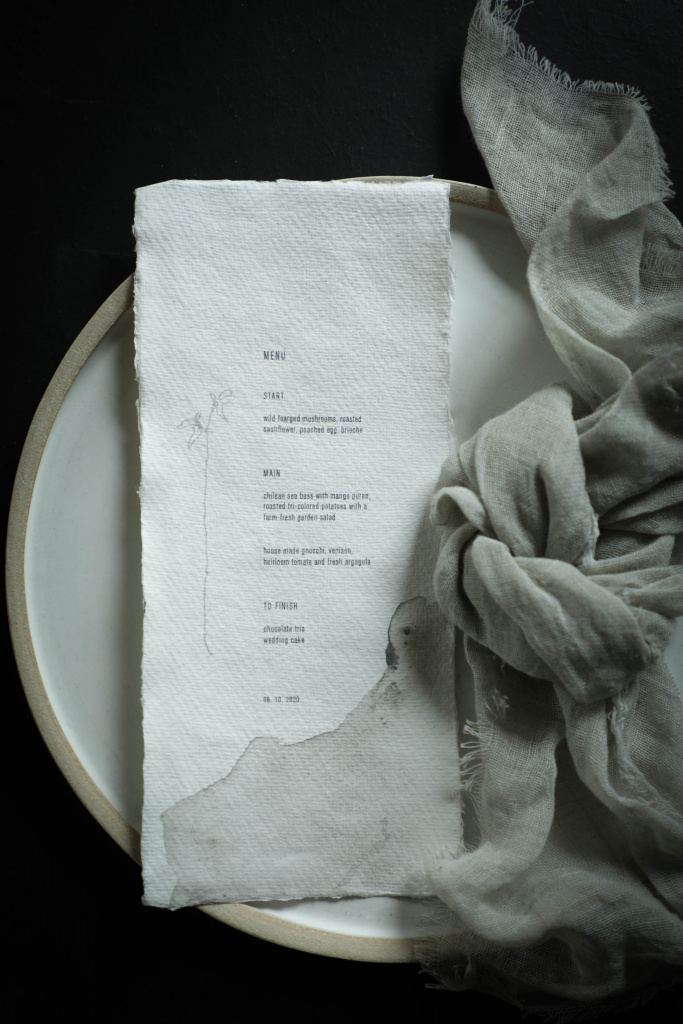 Menu cards are those papers that lie on a plate or in another place to familiarize guests with the festive menu. Typically, they are made in the design and colors of the wedding, adding calligraphic curls, gold lines, or watercolor flowers. In general, these cards aren't compulsory, but visually it affects both the decor and the guest's perception.
How To Make A Wedding Menu Card?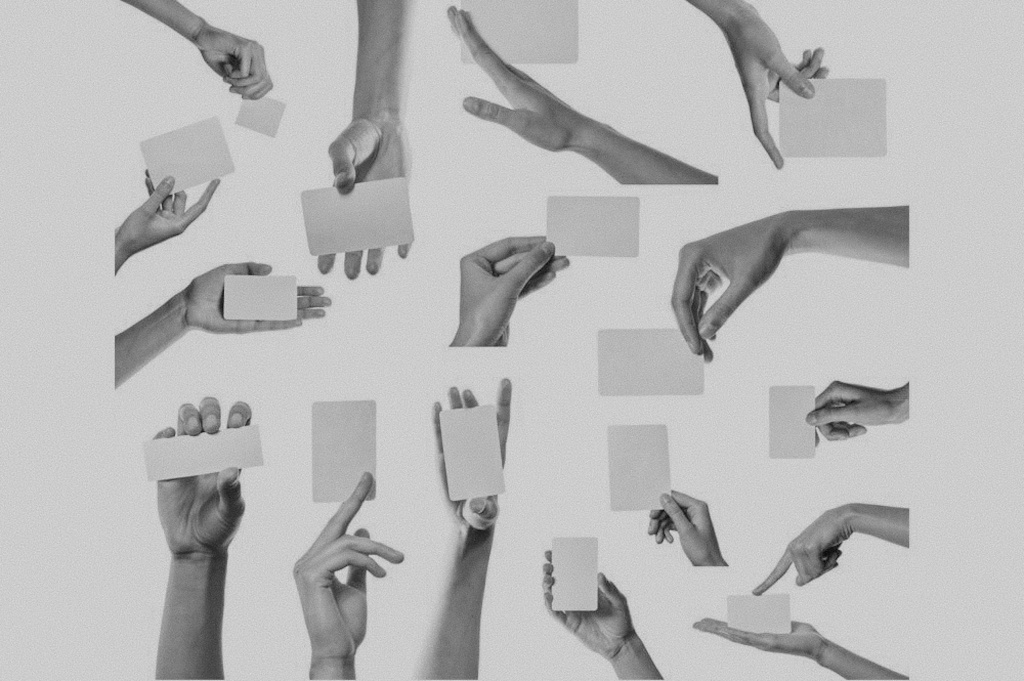 There are several ways to start when preparing a menu card:
Start with completing the menu itself.
Get a ready-made decor concept.
Invite the decorator to create a design for a card.
Separate meals and specify the locations of snack bars or buffet tables, cocktail areas, and barbecue areas, if such is planned.
Decorate the cards with the initials of the bride and groom or their signatures. You can add a guest name to each menu card.
These 5 rules will help you make creative wedding menus correctly according to wedding day timeline rules.
5 Wedding Set Menu Ideas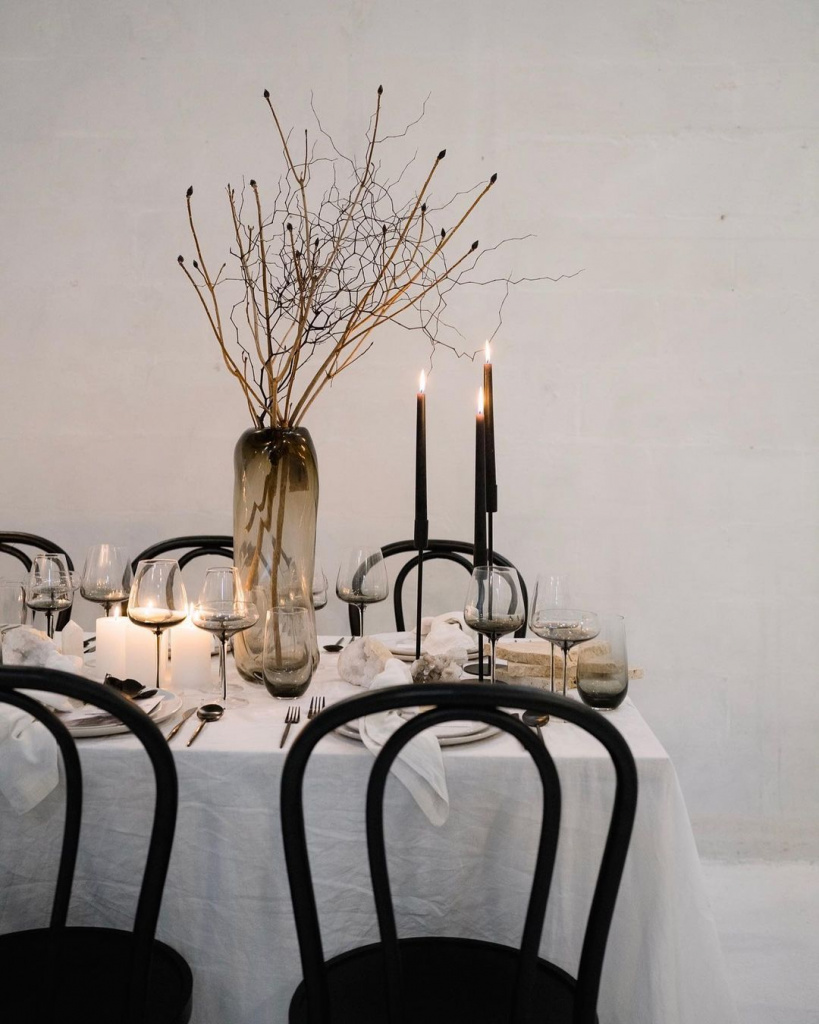 In addition to general advice, we also have 5 tips for making the menu correctly:
At least 50% of all meals should be snacks. It's best to pick buffet versions that can be taken by hand or in portions.
Serve individual hot snacks instead of full meals if you are extending the celebration beyond 8 hours.
Order no more than 3 types of salads.
Pay attention to cold drinks if you have a wedding in summer, and for winter and fall weddings, you need to focus on hot drinks.
Count on approximately 6 appetizers per guest and 2-3 servings of tiny desserts such as macarons.
Remember that the menu depends directly on your wishes. Pay attention to the opinion of professionals and do not be afraid to order too little food.
What to Include on Wedding Menu Cards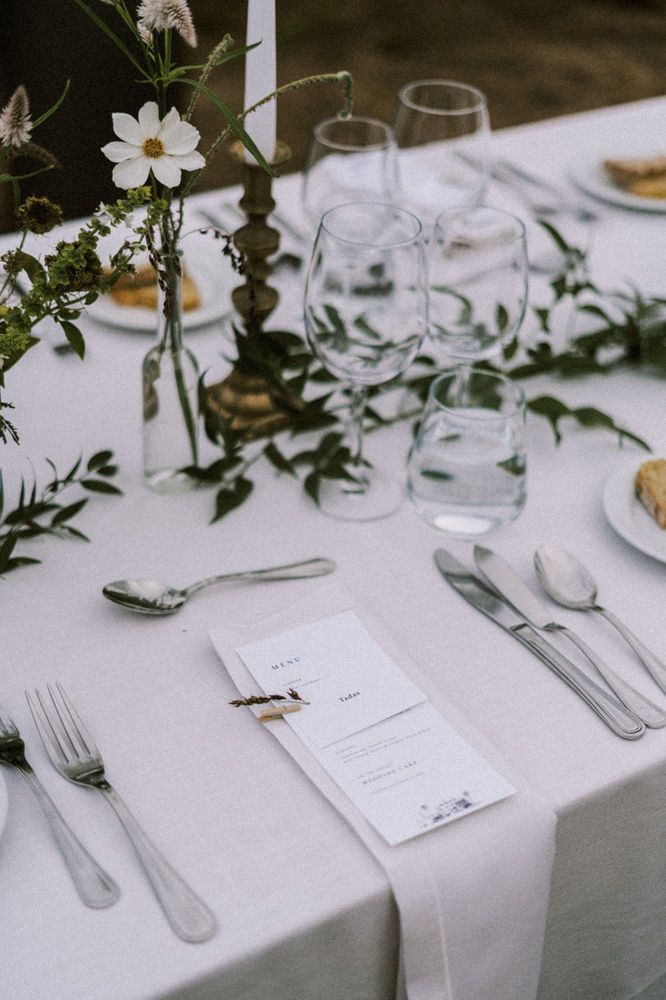 The main thing that the card should contain is the list of dishes that will be served. In particular, each menu should have approximately the following scheme for printing from top to bottom. Sample wedding menu template looks like this:
Name of the card.

Photo by etsy.com

Here we enter the names of the bride and groom and/or guest, the topic of the "Menu" card, wishes, or the date of the celebration.

Starter

Photo by forkinthekitchen

This column includes salads and individual snacks. Also, here or separately in another column, you can specify the list of dishes on the buffet table.

Main dish

Photo by nytimes

Here we describe hot dishes and soups. The text depends on the number of servings. Different cards may have extra hot dishes for special guests, including vegetarians.

Dessert

Photo by house decfair

If the candy bar is located separately, and guests choose desserts and fruits by self-service, then we don't indicate them on the card. It's worth describing only individual submissions.

Alcohol card

Photo by the lane

At the end of the card, we can indicate a list of alcohol for the guest's choice, and it's also necessary that the waiters offer different types of alcohol. This text is mostly indicated by wines and cocktails. Alcohol cards can also be found at bars.

It's worth noting that such paper menus are mainly relevant only for those weddings that take place in lavish restaurants. Outdoor ceremonies and caterers have a different approach to the selection of dishes and hospitality. It's up to you do you need menus for a buffet wedding or not.
Here's how to balance pleasing your guests with catering to your own tastes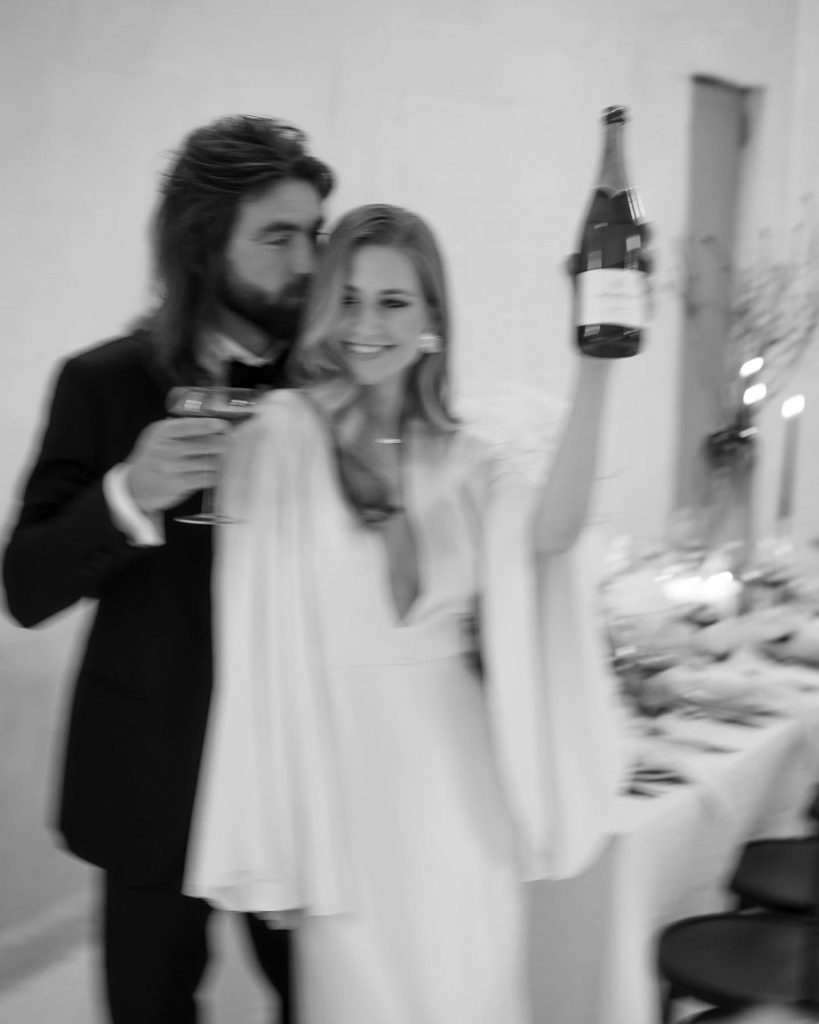 It's very important to select not only delicious dishes for the wedding but also to consider your favorite ones. If possible, make sure that guests who have food preferences or acute allergic reactions have the opportunity to select various dishes. The best way to ensure this is to clarify the selections on the menu card and offer the guests to pick a convenient one.
Options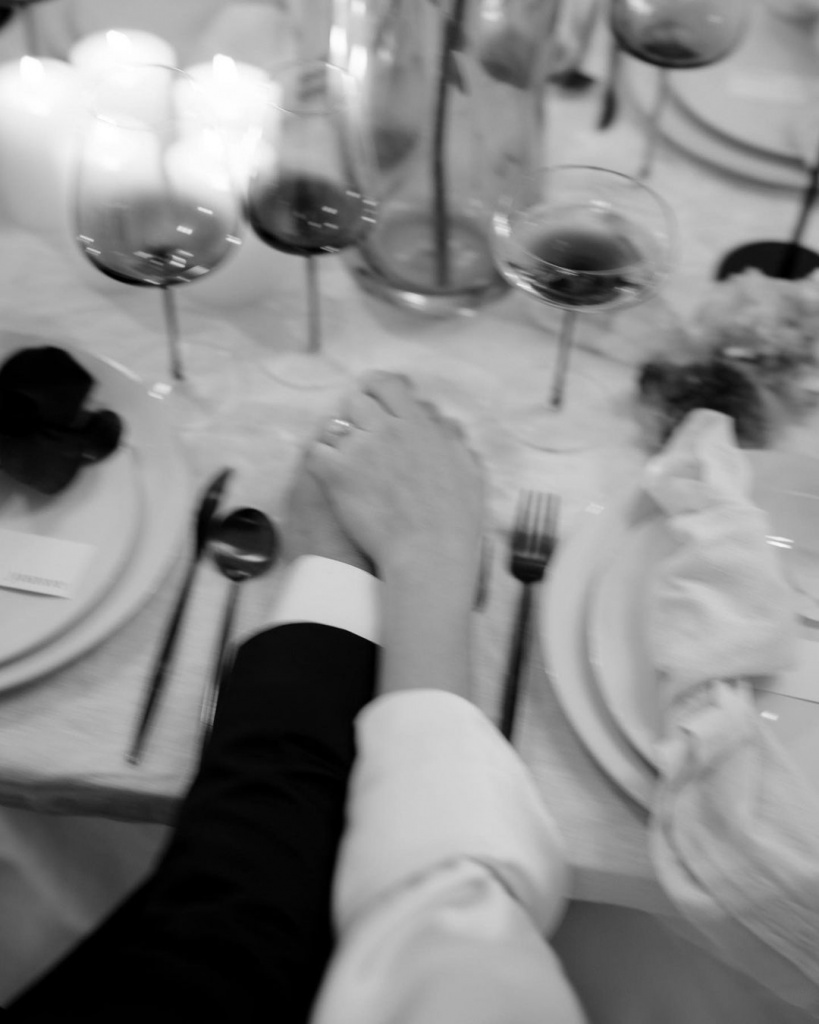 Some locations work according to this principle: for example, you order two hot dishes to select from, like 50% portions is salmon in béchamel sauce and 50% is a rack of lamb. Then you let guests decide. However, the disadvantage here is that you won't be able to accurately calculate the chosen dishes unless you send the guests a Google form in advance with the accurate variety, and they send a response.
In this case, the most convenient option is to provide a mixture of catering, to emphasize not the quantity, but the types of snacks, and to provide food areas with a show: a salad bar with cold smoke, a street food point, a cold point with ice cream, and so on.
Be realistic about timing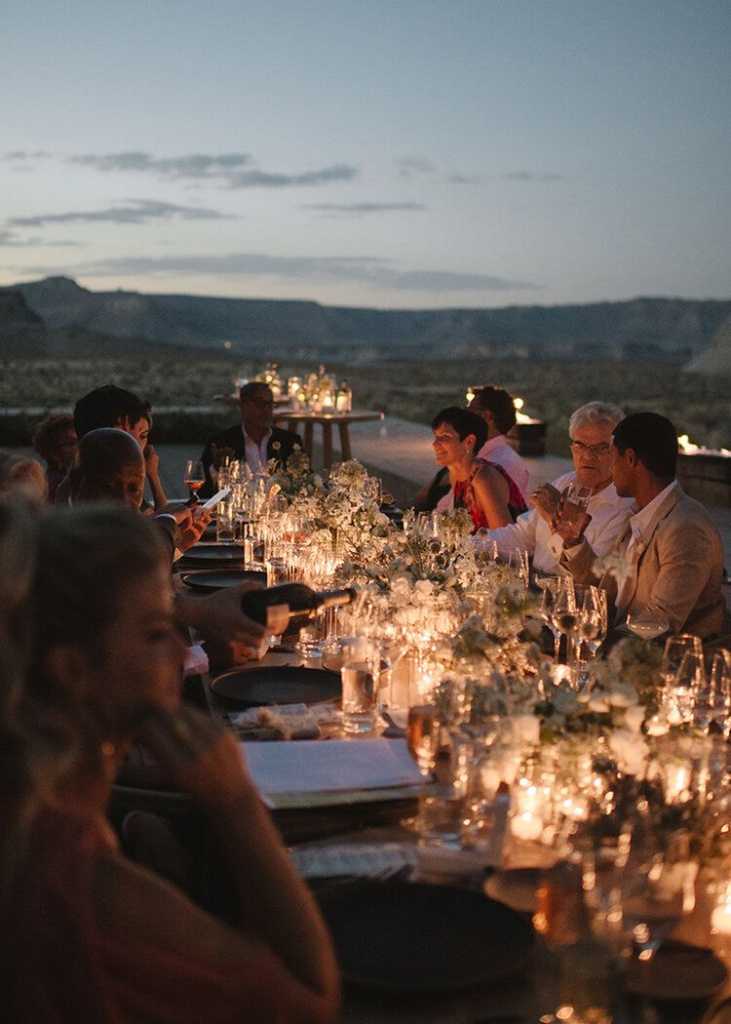 Time flies at a wedding. Discuss the food serving with the planner if you have one. You shouldn't overfeed the guests, because most of the food in this case will simply be thrown away after the end of the celebration. Analyze your wedding timing and give guests at least 15-20 minutes between various attractions and toasts to enjoy food and conversations. Full-service wedding planning usually includes assisting with food timing.
Make the wedding reception food fit the mood
Catering buffet tables are the best solution when guests have the opportunity not to focus on an individual dish, but to choose what catches their eye. Depending on the concept of your wedding, these can be food bars from different parts of the world: pizza points, sushi bars, sets of snacks on skewers, and many others.
The main life hack is to calculate the food weight for each guest. If your wedding lasts no more than 10 hours, you should pick no more than 3 lb (ca. 1.36 kg) of food per guest. In general, you should not focus on food. People will come to greet you, not to eat. It will be more pleasant for everyone to celebrate if there is something tasty to feed and raise their energy level. So the answer to the question "Are menus necessary at a wedding?" is certainly YES.