Post-Wedding Photoshoot Ideas
Post-wedding photosession is another opportunity to add beautiful photos to your wedding album. Many couples actually plan it long before the wedding. If there was no time for it on the wedding day or bad weather prevented doing the photos you planned, then an after-wedding photoshoot is simply necessary.
In this article, Wezoree will share themes, ideas, and posing tips for romantic and unforgettable post-wedding photography. Ready? Let's go!
Post-Wedding Photosession FAQs
Location. What is your dream location? Where was your first kiss? What was the first country you visited together? New York, Paris, Rome, and all the seas, and mountains are waiting for you. The two of you can go anywhere you want for a shoot after the wedding!
Time. On the wedding day, it's not always possible to take pics at sunset or get to picturesque places, as your guests are waiting for you. On the contrary, the post-wedding shoot doesn't have any time limits, so you can focus on getting the best shots.
Weather. Did you have a winter wedding? That's a great opportunity to do a post-wedding photoshoot in the spring. Blooming gardens, warm rainy days, pink sunsets - pick any setting that suits you.
Clothing. Since the wedding day has already passed, and the wedding attire has fulfilled its main duty, you're free to experiment. Ask your photographer for a piece of advice on what clothes are better for the chosen location.
Photographer. Has the best photographer you wanted at your wedding been already booked? Plan a shoot on a day convenient for both parties. Or find another one.
Best Post-Wedding Photoshoot Themes
Post-wedding photoshoot is a great chance to put on your wedding attire once again and go back to the day when you tied the knot. Choosing the style for the shoot is a big decision. So let's take a look at the most popular after-wedding shoot themes.
Boho
The concept of this style is a glamorous fusion of ethnic, vintage, and hippie culture. The best shots are taken outdoors, surrounded by thematic props.
Cinematic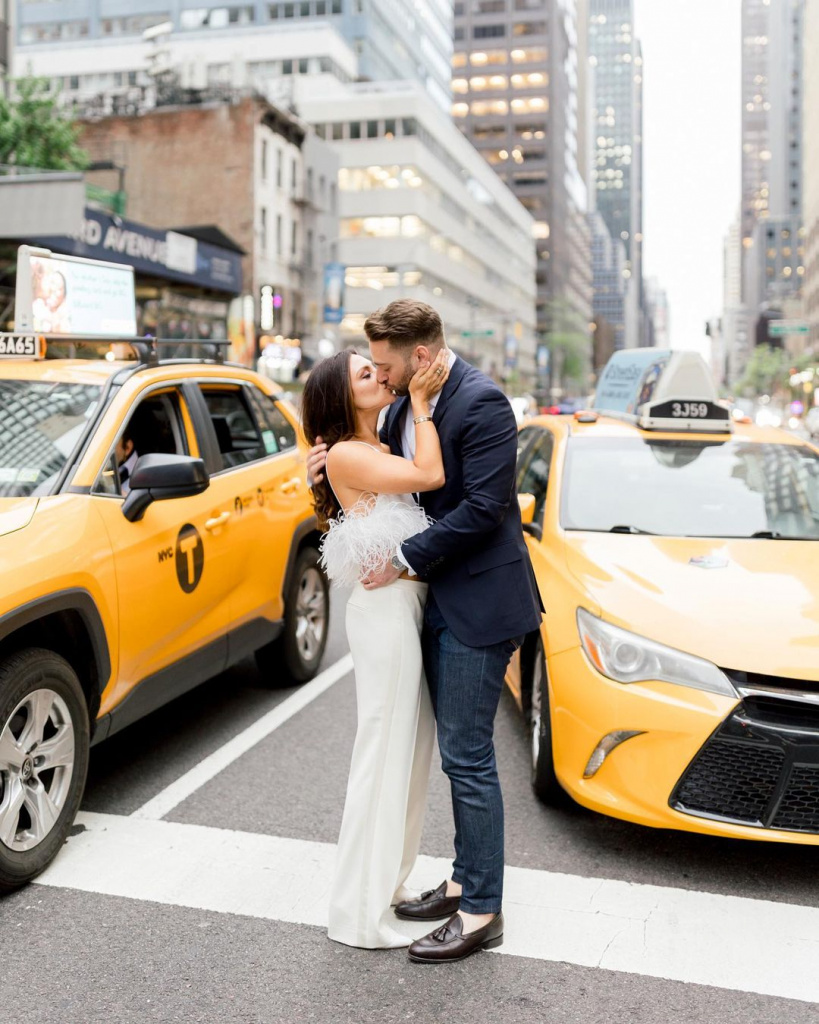 The main advantage is that it's off-season. It can be held in a specially designed studio with table settings and florals, in a museum, in a retro car in Beverly Hills, etc.
Rural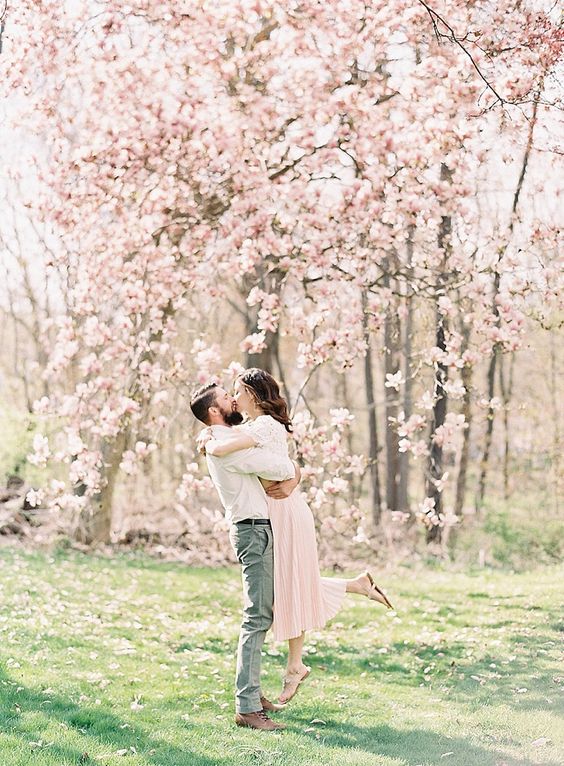 Awesome idea for those having a countryside wedding. In the bosom of nature, your love will bloom and shine.
Casual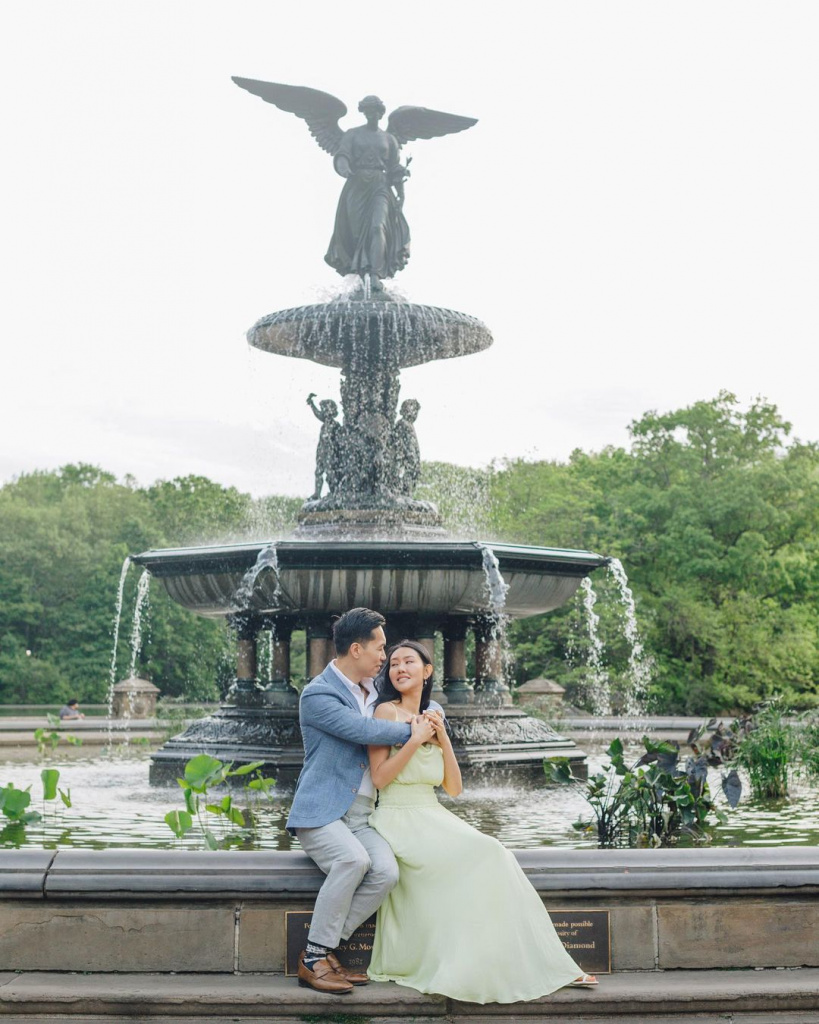 Beloved by all Instagram bloggers, these pics look stylish and classy. Still, everything in the frame should be natural and relaxed. Photos in motion, a minimum of staged poses, and a slight carelessness of the image are the characteristics of casual style.
Romantic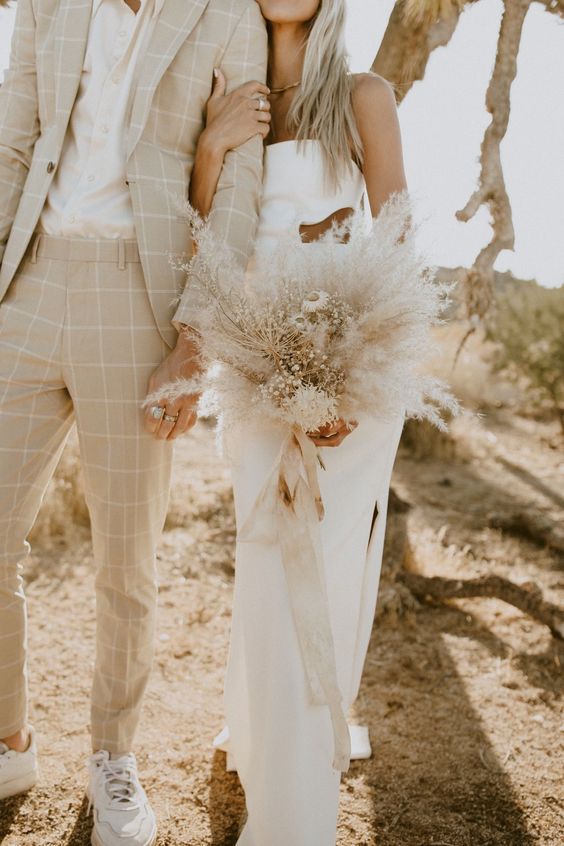 This photosession is for those who desire a truly romantic atmosphere and a fairytale-like vibe. Shooting is arranged in a park, against the background of an old mansion, in the forest, or in any other location you want.
Top 11 Post-Wedding Shoot Ideas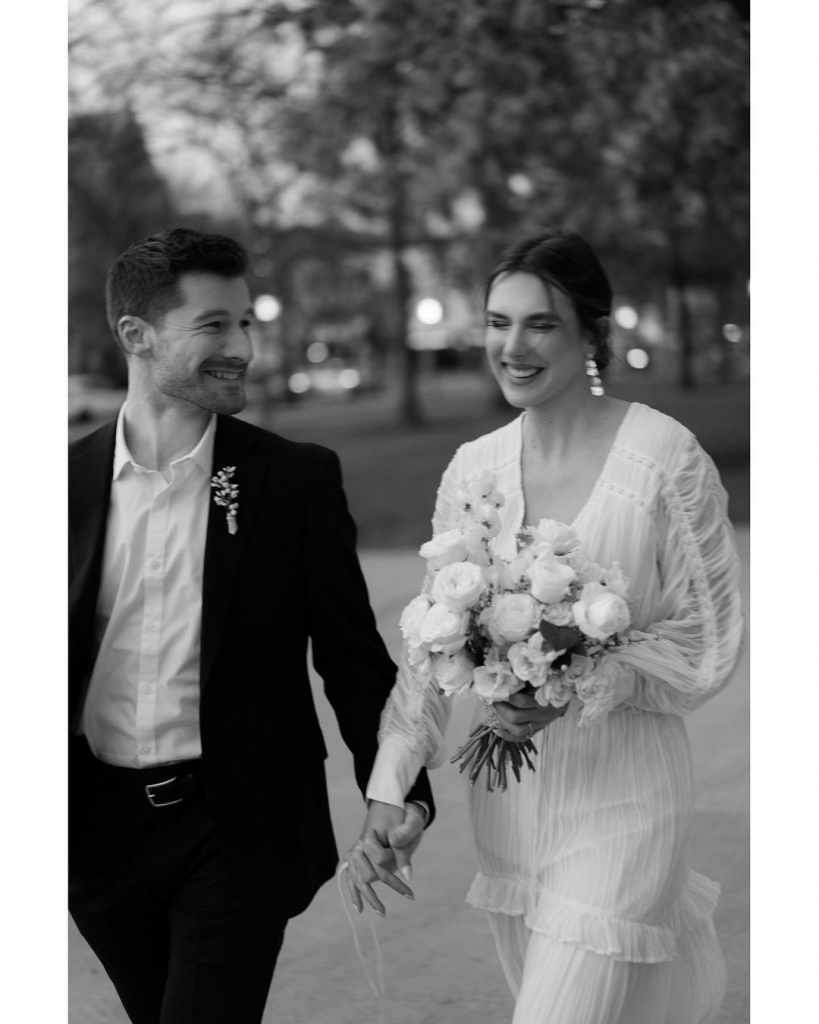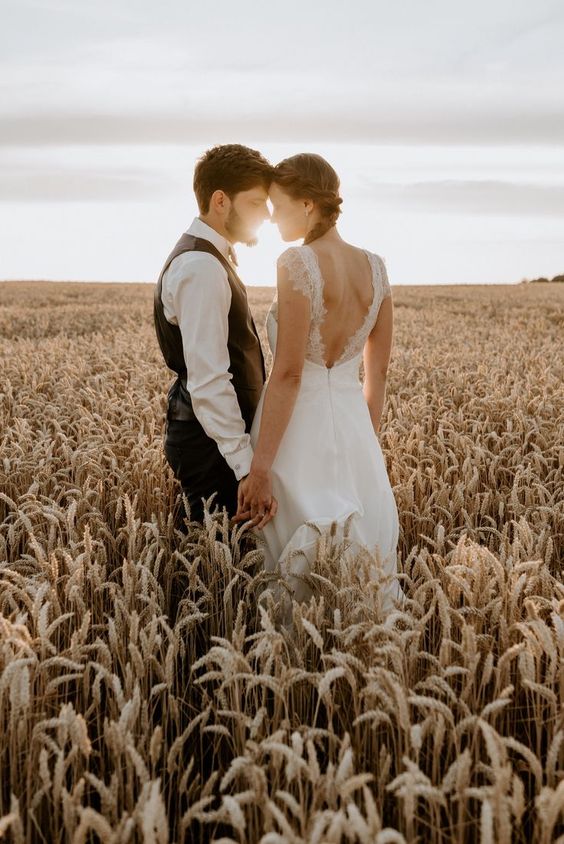 Unlike a pre-wedding photoshoot, the post-wedding one has lots of space for your creative decisions. Anything you can imagine is possible! We've seen hundreds of these shoots and have picked out the most amazing after-wedding shoot ideas.
Honeymoon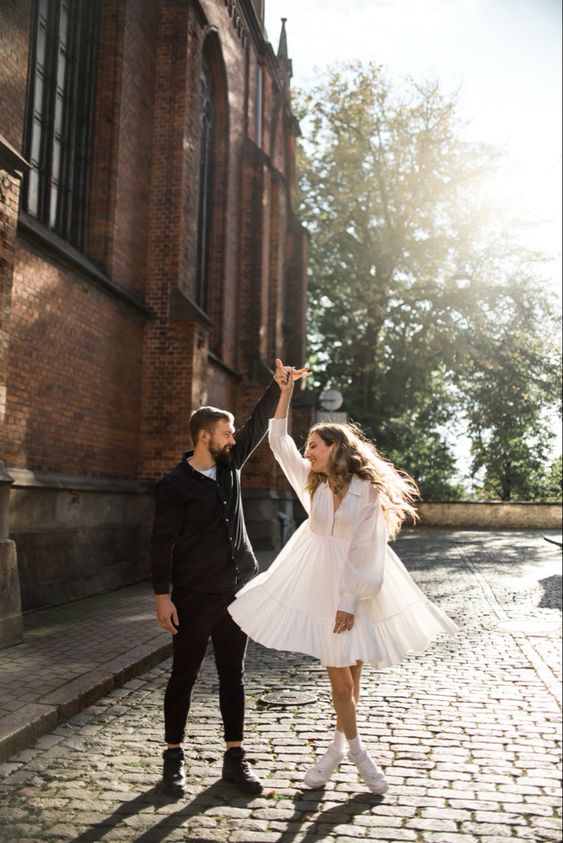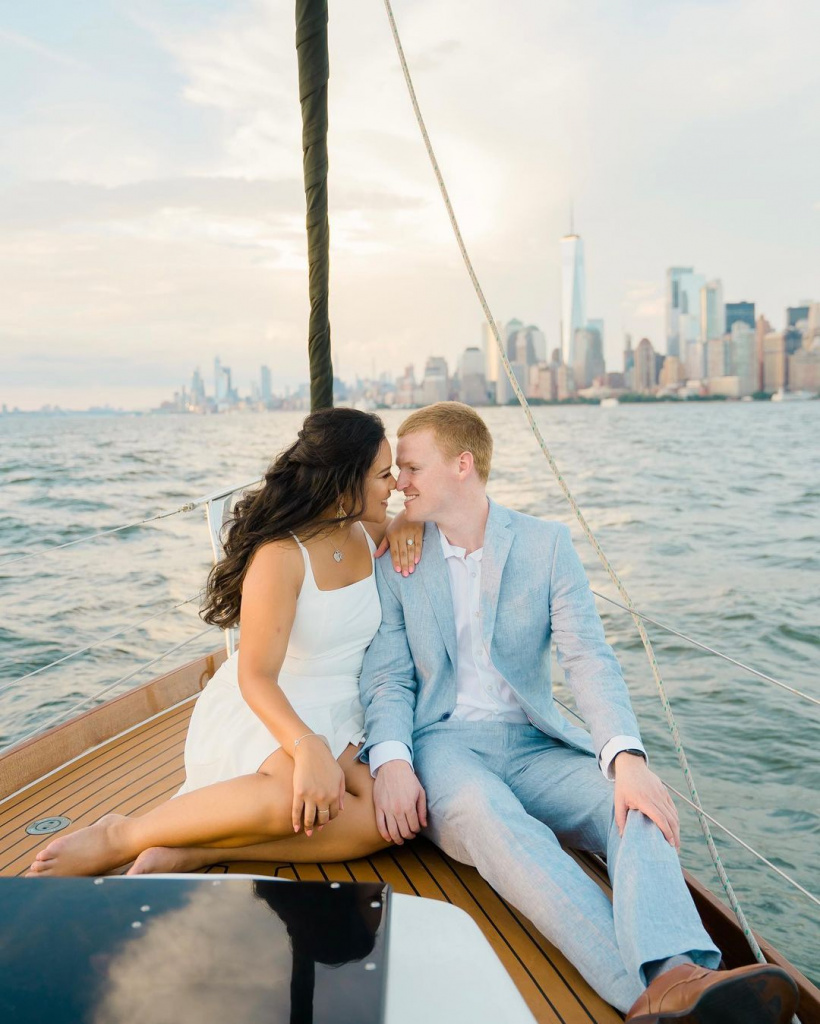 Dreamy destination, happy smiles, suntan… Everything's perfect enough for your post-wedding love story shoot. Capture your golden days in the shots that'll warm your hearts forever.
Pets!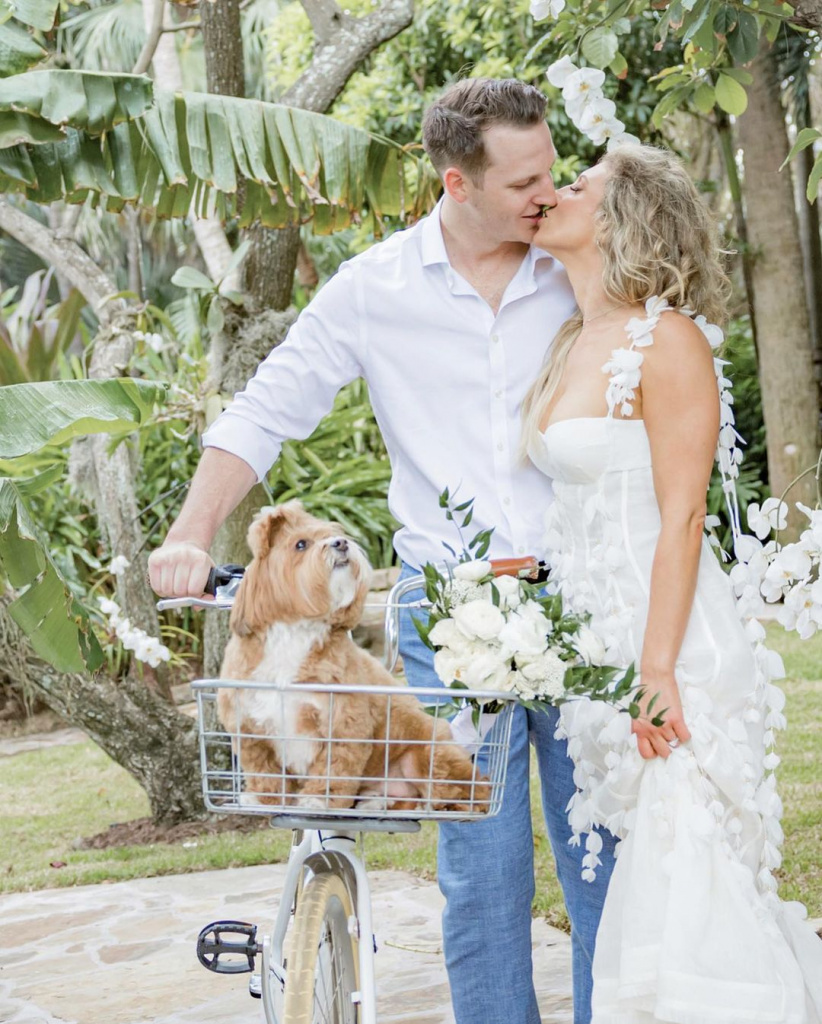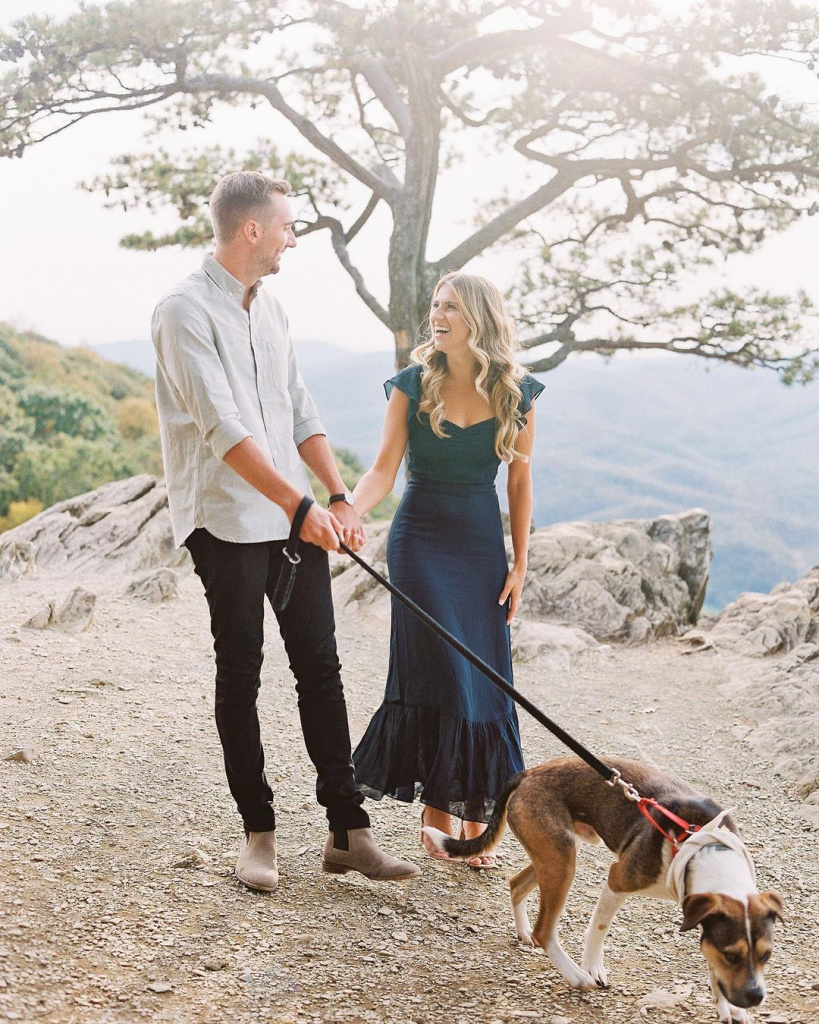 Oh, we're so in love with these gorgeous candid pics newlyweds take with their little friends! Is there anything cuter than that?
Just Married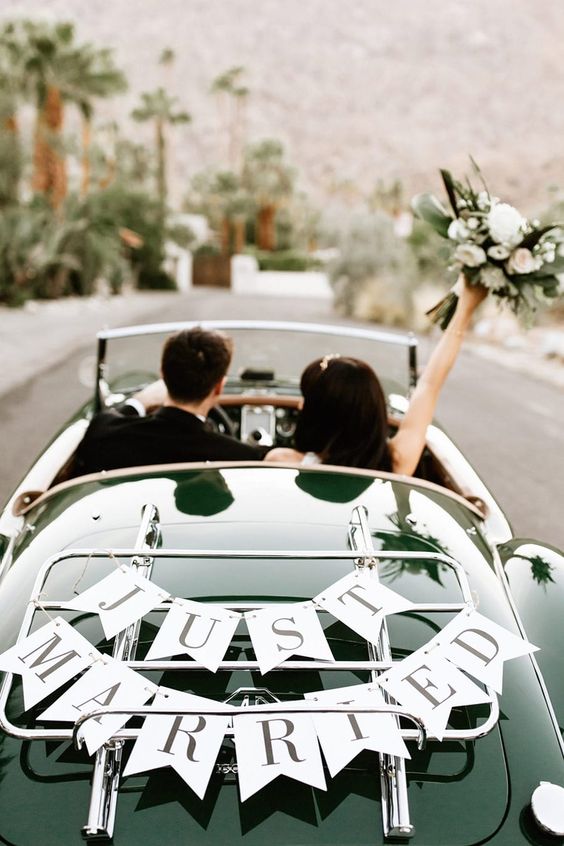 A car with a "Just Married'' sign full of balloons is a classy and romantic backdrop for your after-wedding photosession. This idea is amazing, as well, for those who want to wear their wedding attire once again after the Day.
Date Night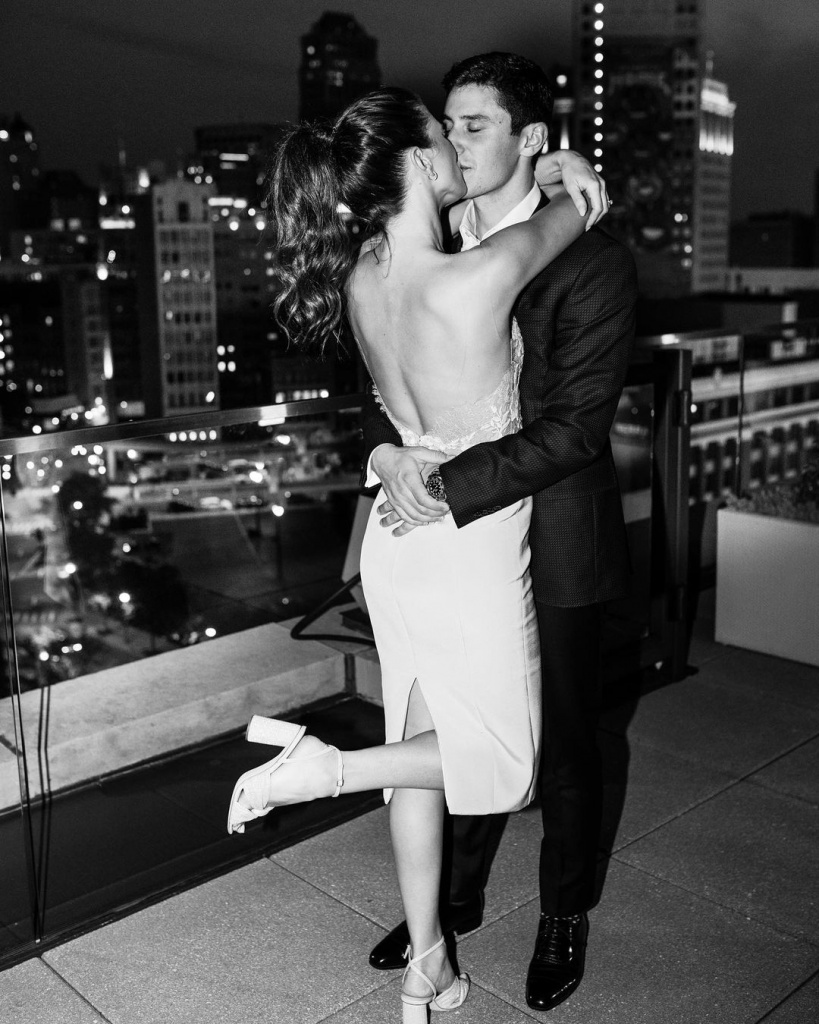 It can be your favorite restaurant, a place where you first met, or a first kiss place. Romantic and symbolic.
Out Of Town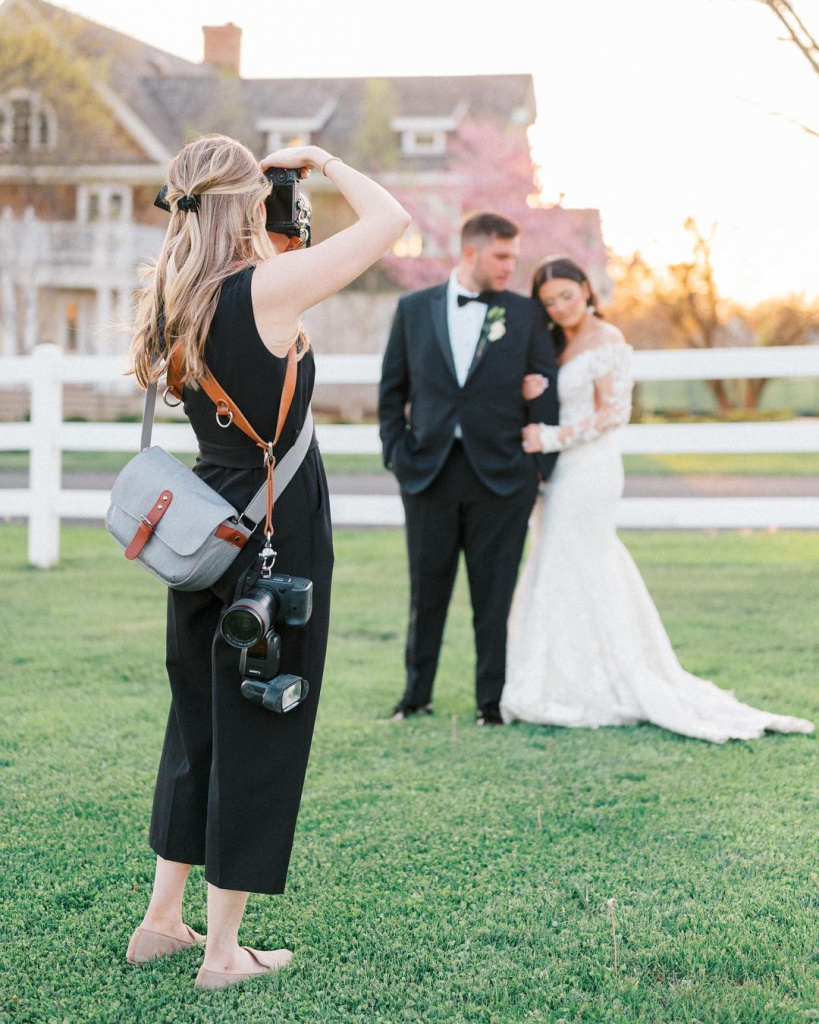 An excellent option for your post-wedding photoshoot is a blooming garden, park, forest, or another countryside place with picturesque nature.
City Break
If fast city life runs in your veins, this idea is just for you. The choice of where you can take a photoshoot walk in the city is huge. From various historical monuments to the rooftops of skyscrapers. The city is all yours!
Hobbies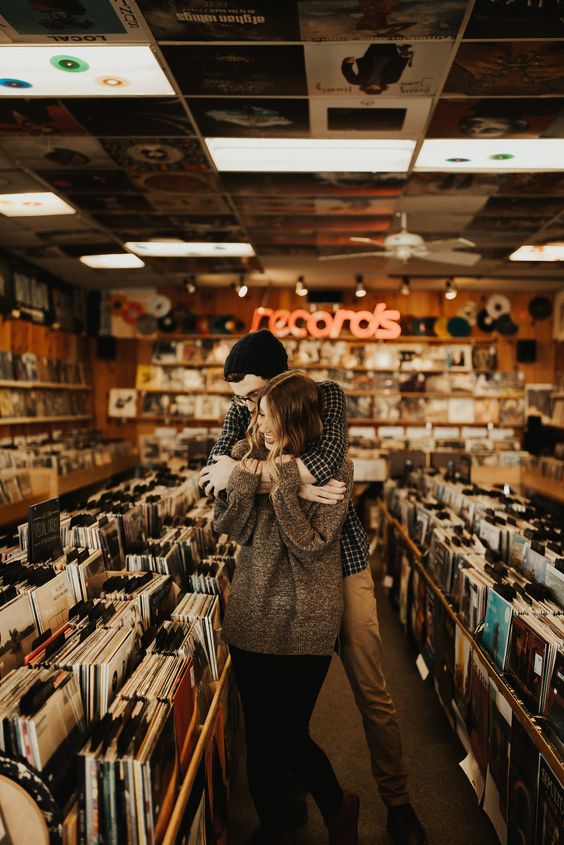 Each couple has at least one hobby that they both love to do together, which is just right for their post-wedding photoshoot! Roller skates? Great! Skating? Amazing! Cooking together? Extremely romantic!
A Car, As A Prop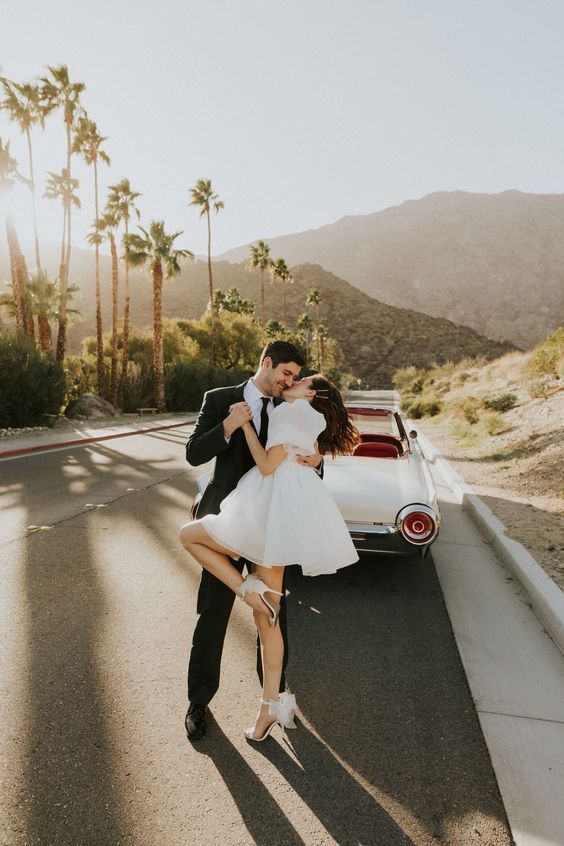 Use your car, or rent one. Any beautiful area will do as a location for these pics: a forest, a park, a place near the water. The main thing is to have a stunning background.
Nightlife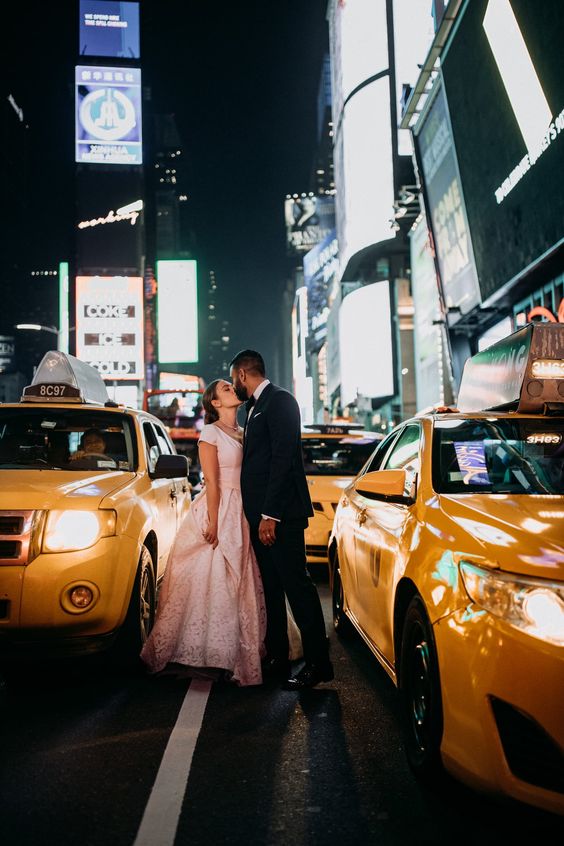 Lighted by the city lights after the sunset, your love will have a marvelous vibe. Go downtown, or anywhere else that has enough light to do a shoot and enjoy!
Under The Rain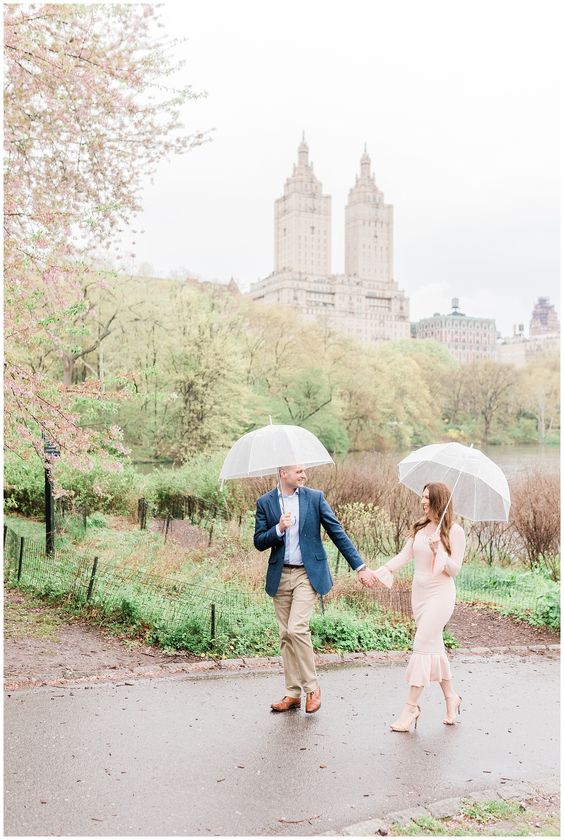 A romantic mood is guaranteed. By the way, the presence of umbrellas is not necessary. Shooting in the rain can be continued indoors by the fireplace with a bottle of wine, for example.
Lake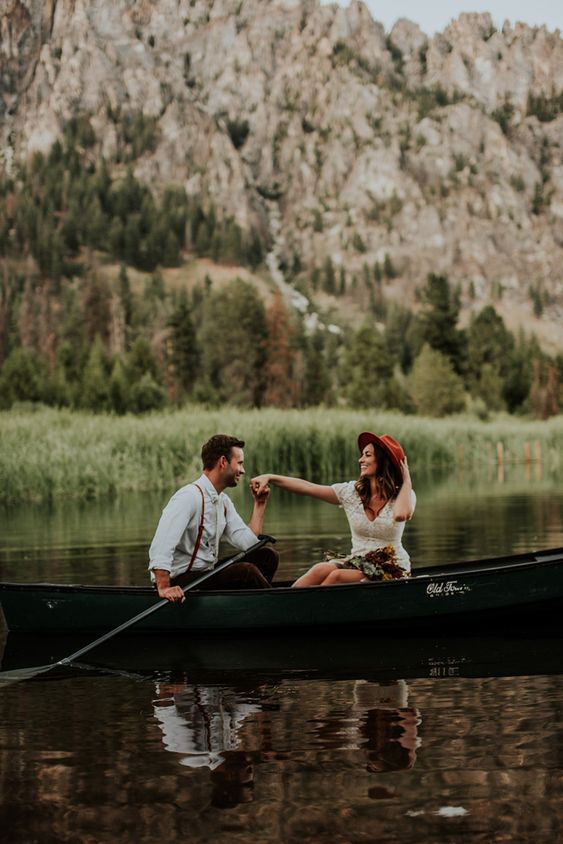 After-wedding shoot near water is always a brilliant idea. Those pictures look impressive and mesmerizing. Want to add some fun? Jump into the water!
Post-Wedding Photoshoot Poses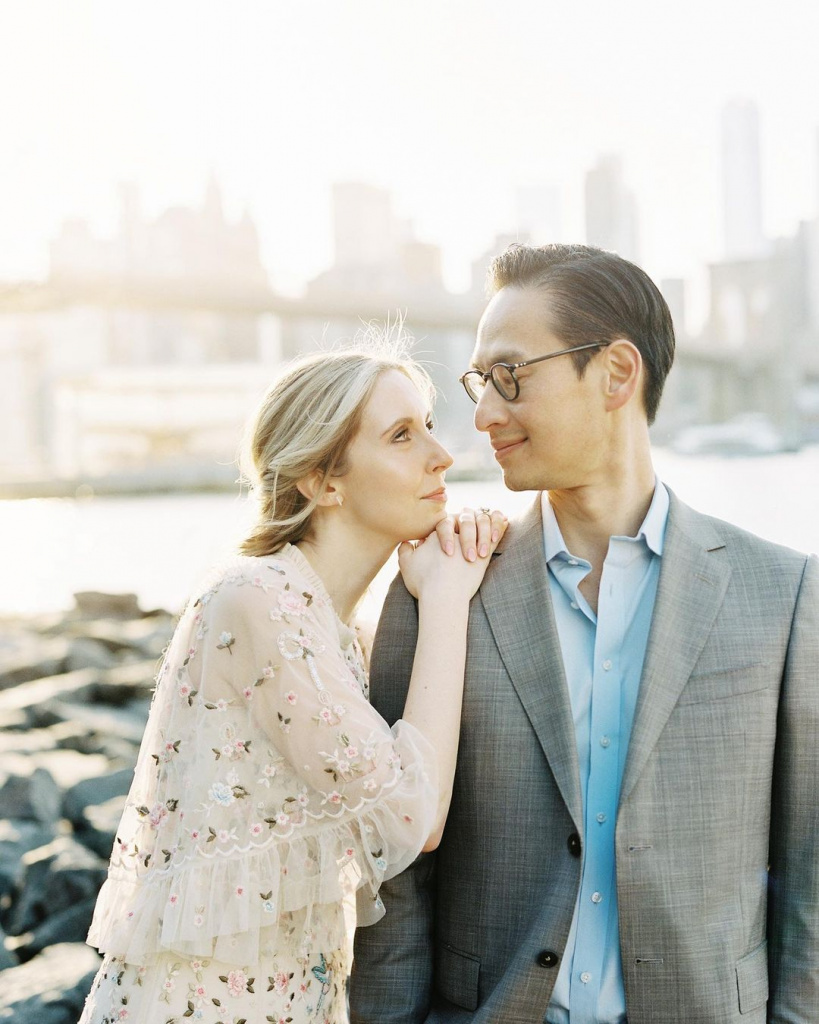 Posing can be difficult, especially if you are shy or afraid of the camera. The best advice we can give you is to ignore the camera! Act as if you're all alone. Use these posing tips:
Face-to-face pose (but looking at the camera). Put your hand on your husband's shoulder.
Get very close to each other and look into each other's eyes.
Let your husband stand behind your back and hug your waist, while you hold his hands. You can look at each other, or the camera.
Hung on the shoulders of your husband, both happy and smiling. Have fun!
Hug your man by the neck, from behind. You may look directly at the camera or at each other.
Find some kind of hill and ask the photographer to stand on it. A slightly unusual, but very interesting angle from above, will give your photos a more creative vibe.
Jump on the back of your husband. Have fun and laugh.
Kiss each other, in a very sensual and emotional way.
Jump into the man's arms and hug him around the neck, legs bent at the knees.
Go hand in hand talking, or looking around.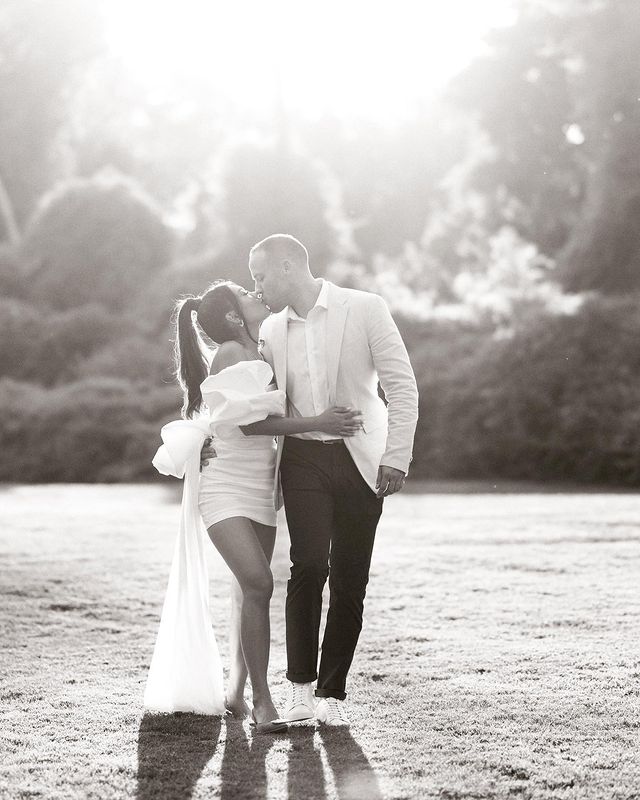 All set for a great shoot! Good luck!