Winter Wedding Ideas
Publication date:

12/12/2022

Updated:

04/10/2023
Any wedding is an exciting, heartfelt ceremony that will live on in the minds of the newlyweds and their guests. Traditionally, the spring-summer season is the best time to hold such events. However, we believe that winter should not have the distinction of being the most unsuccessful season for holding wedding festivities. The worst that can happen to your winter celebration is the cold and inclement weather. Although, everything relies on your attitude, right?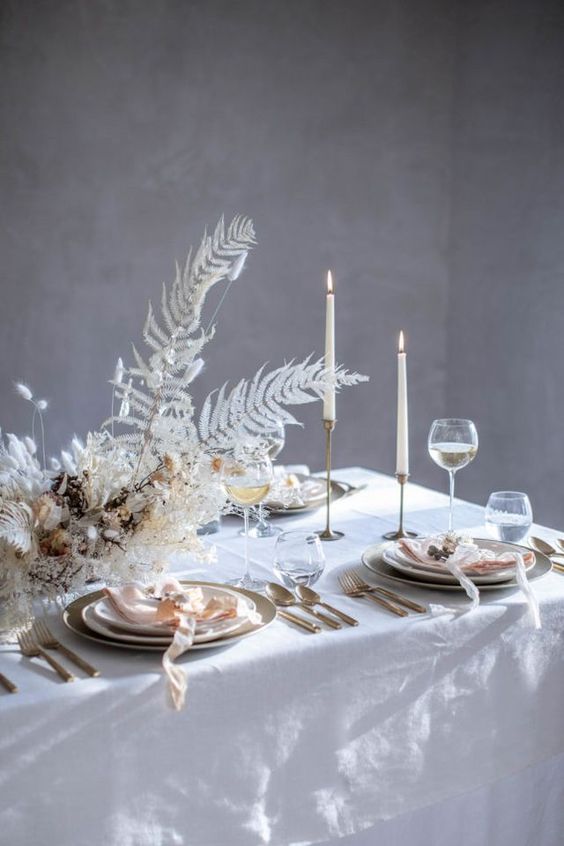 If you want to create a one-of-a-kind wedding that stands out from the crowd, winter is the time to do it. Are you ready to immerse yourself in a fairy tale? Take notes!
Winter Wedding Ideas 2023
Even winter wedding ideas on a budget can be both gorgeous and fashionable. Here, Wezoree gives you the coziest winter wedding ideas for 2023!
Rustic Wedding
How do you plan a wedding in this style during a snowy winter? A winter wedding in the rustic style will preferably take place in a country cottage or a woodland cabin. It's easy to blend fictitious simplicity with elegance and individuality there. Furniture made of wood, a natural background, an unobtrusive but nicely designed white dress, objects of rural life, and breathtaking landscapes - these are the primary aspects that identify the rustic style in winter.
Knitted Wedding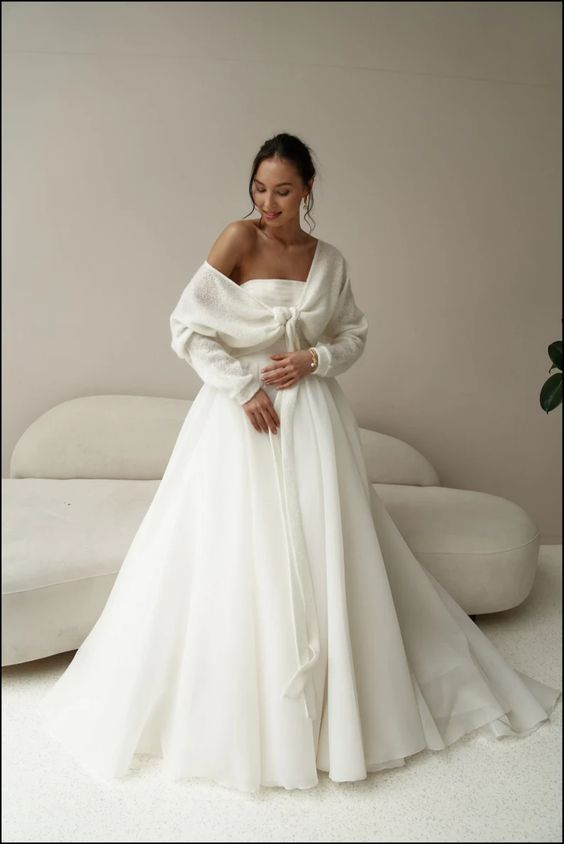 In the freezing winter, the most "warm" motif is a wedding in knitted garments surrounded by handmade objects. The concept has not yet become widely popular, and the unique atmosphere will delight not only the newlyweds but also their guests.
Boho Wedding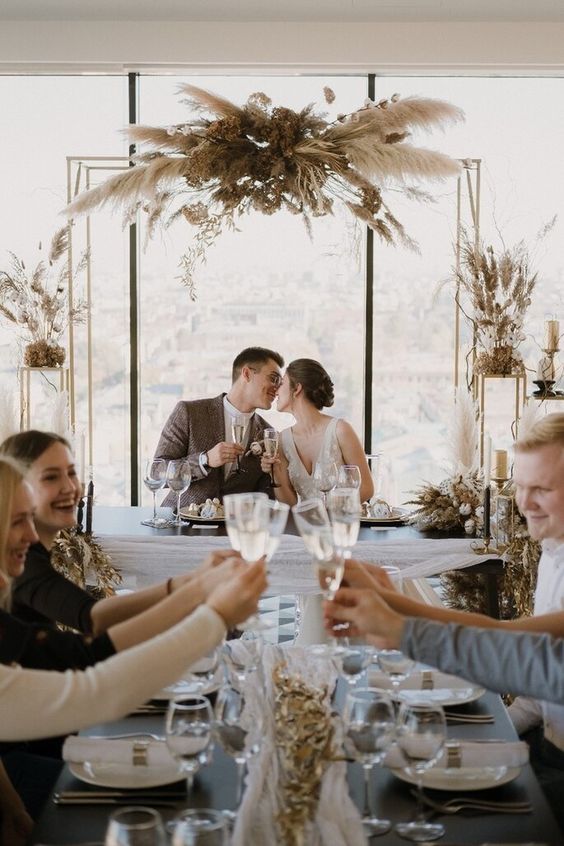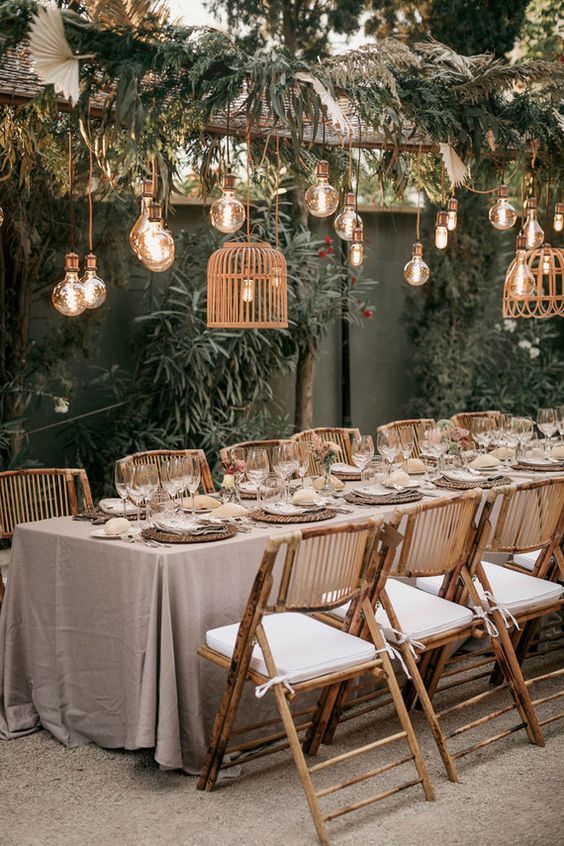 This is the creative style, and it is characterized by the successful blending of essentially incompatible things. Boho is defined by the brightness of multi-layered skirts, as well as carelessly wrapped scarves, chiffon, lace, fur, wool, linen, and cotton in unexpected combinations.
Winter Wedding Outfit Ideas
This season's wedding dresses are all about experimenting with shapes and reinterpreting classics. Read on to find out what winter wedding dress ideas can be perfect for your wedding!
Victorian Designs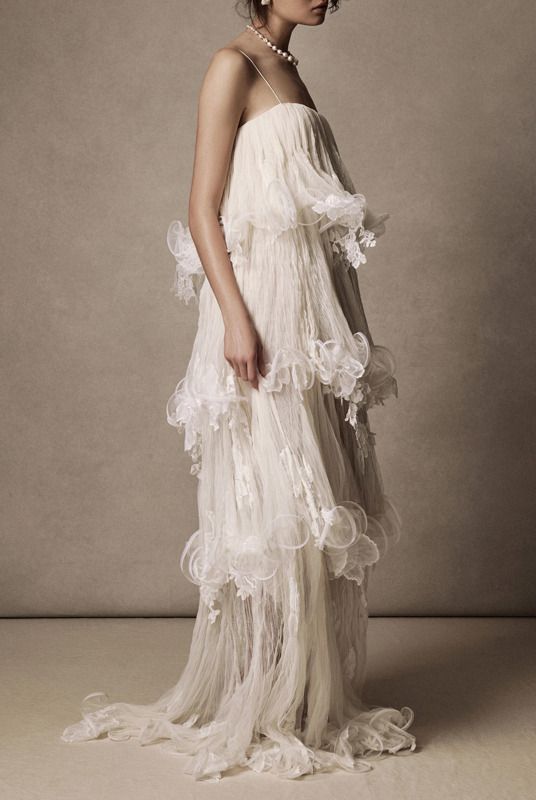 Wedding gowns with high lace collars that are reminiscent of Victorian aesthetics are ideal for a winter event. Dresses like this were essential 70 years ago and now. Grace Kelly, for example, married Prince Rainier III in a silk, taffeta, tulle, and Valenciennes lace wedding gown designed by Helen Rose in 1956.
Floral Elements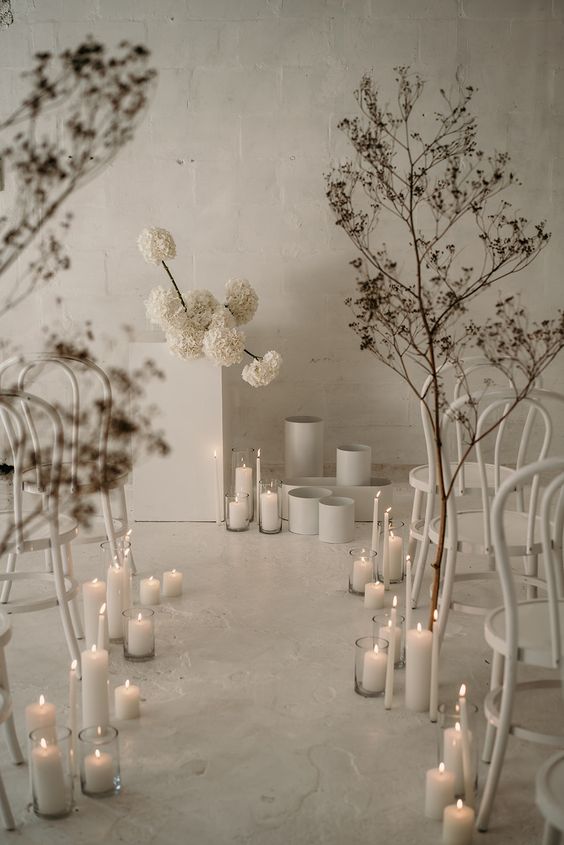 Wedding fashion is centered on flowers. In the 2022/2023 winter season, though, their understanding has evolved slightly. Flowers that are as lifelike as possible are a crucial aspect of almost any wedding attire. Everything looks beautiful, whether it's small flowers on luxurious skirts or laconic models with big blossoms.
Atlas Gowns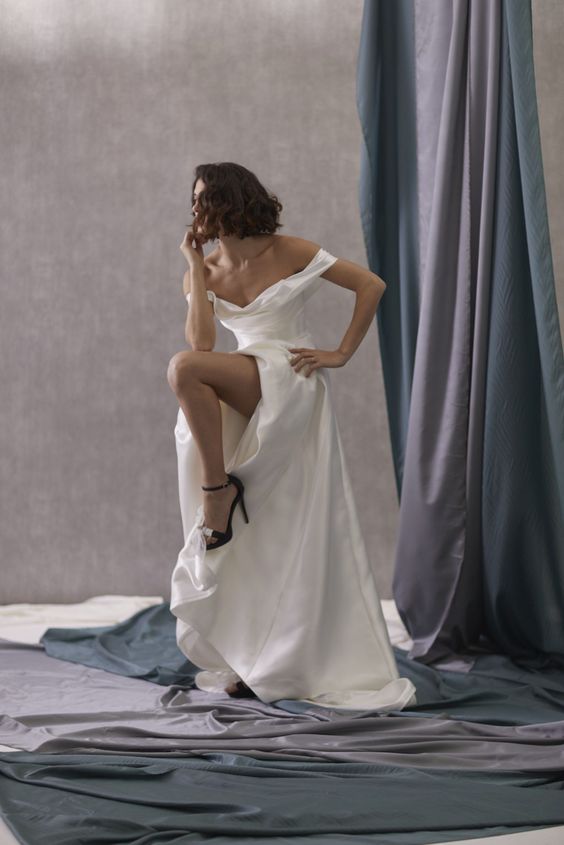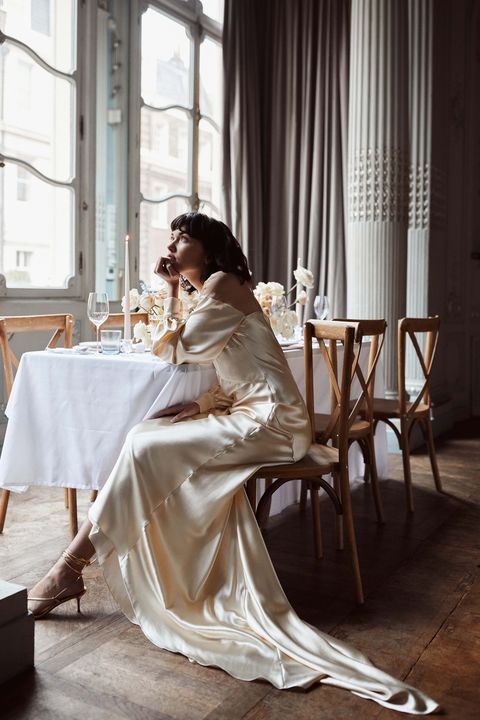 Sharp lines, feminine forms, and basic materials are enduring bridal fashion staples. A bridal gown composed of dense satin is ideal for winter weddings. At first appearance, simple satin gowns are lovely since they do not draw attention away from the bride, you will not get cold in them, and your wedding image will still be brilliant many years later.
Attire With No Straps Attached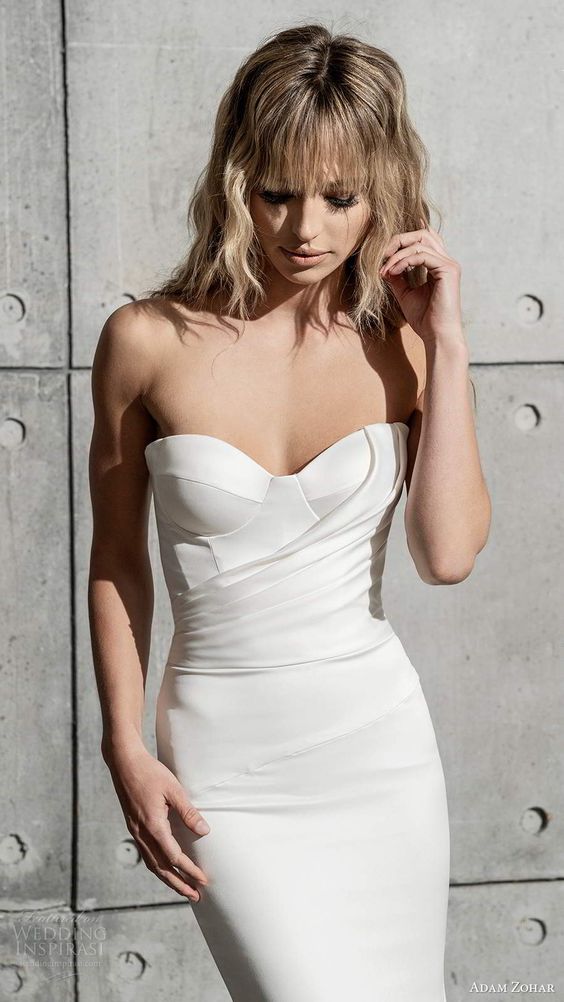 A heart-shaped neckline, a voluminous skirt, and no straps are classics that will never go out of style. Such "princess" dresses were once worn by Victoria Beckham and many other celebrities. These designs are just as prominent in the new season.
Winter Wedding Bouquet Ideas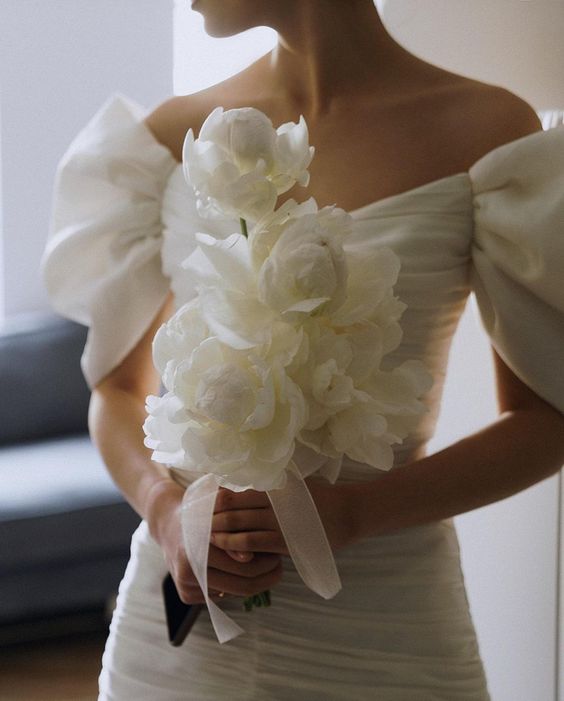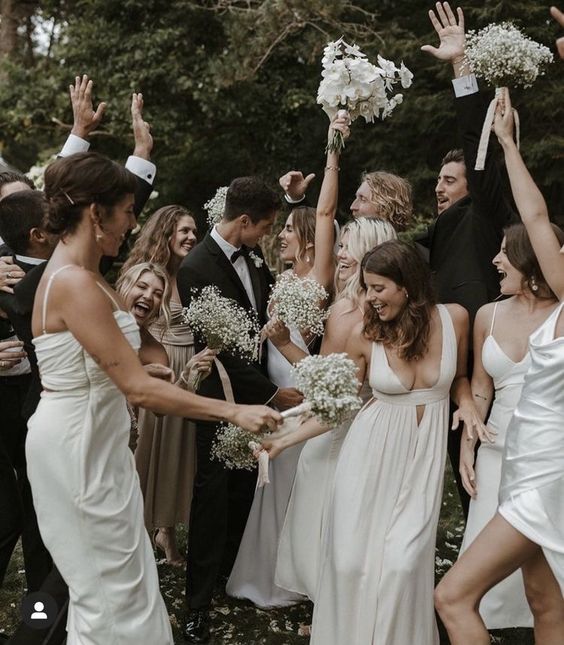 It is difficult to envision a wedding without flowers. The bride's bouquet is, obviously, the most essential floral arrangement. Of course, you can make spruce, cones, and red berry bridal bouquet, a win-win winter option. Green and red together with a white dress is a timeless look! However, some people may undoubtedly prefer a more classic bouquet.
It is critical to note that while selecting a bride's bouquet in the winter, cold-resistant flowers should be used. There is a lot of variety here. The list of appropriate winter wedding ideas for flowers includes:
Anemones
Carnations
Gerberas
Ranunculus
Roses
Don't forget about dried flowers. They are also quite stunning and distinctive in a bride's bouquet. These are some examples:
Brunia
Gypsophila
Hydrangea
Winter Cherry
Celosia
Experts advise that while heading outside in the cold, you should take care of your bouquet ahead of time. There should be no water drips or evidence of moisture on the stems and leaves. Remove the arrangement from the vase beforehand, moisten the stems, and wrap them in a satin ribbon.
Winter Wedding Decoration Ideas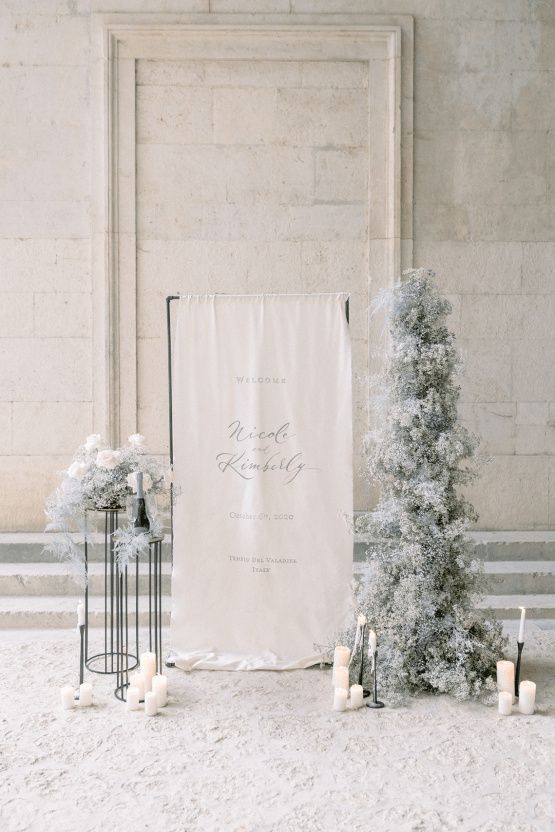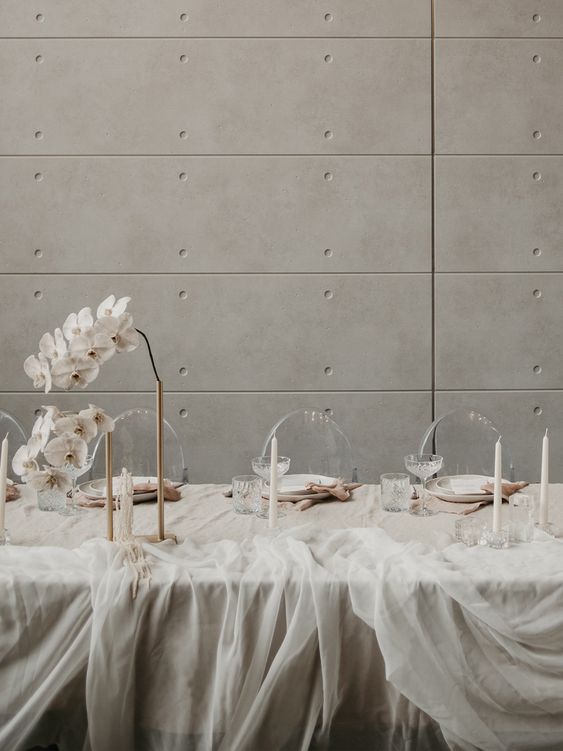 The decor is the best way to feel the atmosphere of the event. Whether you're planning a themed wedding or just a get-together with friends, the decor at any wedding is crucial. A list of the trendiest winter wedding decor ideas is provided below.
Bare branches
Festive garlands
Evergreen elements in the place settings
Escort cards attached to the pines
Snowflake cake topper
Knit blankets for guests
Hot chocolate bar
A wedding cake with a green/red bow on top
Berries as a centerpiece or table decor
Elegant chandeliers
Aisle of candles
Color Palette
You should not consider that a winter wedding is too "neutral" with white and blue colors. Of course, you can't go without them in the wintertime. However, limiting yourself to simply these shades would be wrong. Let's see what colors are best combined with the traditional white one for a natural winter wedding.
Traditional winter hues that are ideal for a wedding reception:
Red is the color of passion and love, but it may also be lingonberry or cranberry tones
Blue is the color of wisdom, snowy calmness, and timeless elegance
Green is the color of evergreens and the start of a new life, cheerful and optimistic
Dark colors are effective as accents. They tend to increase contrast and draw attention to the white color. Try these colors:
Burgundy
Wine
Brown
Violet
Black
Soft pastel colors. White can be diluted with both cold pastel hues (milk or pink) and warm pastel shades (for example, ivory or peach). If you're looking for elegant winter wedding color ideas then blue and gray are the ones you need.
Sparkling colors. Gold and silver are fantastic festive hues that will not only help to dilute dark tones, but will also add an image of richness, excitement, and exhilarating pleasure to the awesome wedding celebration.
Winter Wedding Menu Ideas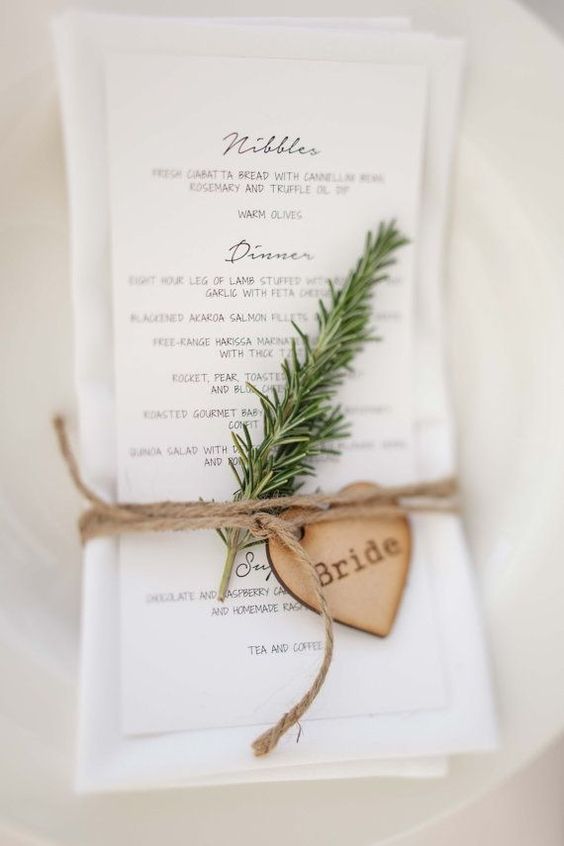 If you have decided to have your wedding in the winter, we recommend that you adapt your cuisine to the cold season. Thus, no cold appetizers, and a higher-calorie menu. For those who are curious to know what are the most appropriate winter wedding food ideas, we have spoken to the experts and are ready to provide you with the latest information!
Winter wedding meal is an entire world of gastronomic fantasies. The richness of the food, the diversity of snacks, and the creative approach set it apart from the rest of the seasons' menus. Meat and warm salads are required. If you prefer seafood, you can serve crayfish, shrimp, lobster, and crab to your guests.
The main course should contain a higher calorie meal than if your wedding was hosted in the summer. Logically, digestion is easier at this time of year, allowing you to choose more complicated dishes. The side dishes can also be more complex and caloric: choose mashed potatoes, which go nicely with all of the meat. Another wonderful alternative is baked fish. Salads that are more common in the summer should be avoided.
Desserts can also be filled with a winter atmosphere. They just need one critical element: melted chocolate. As for the cake, it can be served with ice cream, but a drizzle of melted chocolate on top will wow your guests.
Select local wines to go with this wonderful menu. Choose a decent white wine that isn't extremely sweet, which is more appealing in the summer, and red wine to go with your main course.