15 Best Bridal Designers in the United States
Publication date:

12/06/2022

Updated:

04/10/2023
Wedding collections are present in almost all famous fashion houses, including Christian Dior, Vivienne Westwood, Vera Wang, Lanvin, Carolina Herrera, Christian Lacroix, and Oscar de la Renta, who create real masterpieces for world-class stars.
In our previous article The Ultimate Guide Of The Best Wedding Dress Designers, we've already written about the world's best bridal couture designers for the wedding. We mentioned many world-known brands, including Vera Wang, Monique Lhuillier, Amsale, BHLDN, and others.
In this article, we will talk about top wedding dress designers in the USA that are worth your attention.
Naeem Khan
Naeem Khan is known for elegant dresses with complicated details. Each collection by this designer contrasts the usual white dresses with new trends. The gowns always look expensive because they're embroidered with sequins, lace, and embroidery in pale tones. If the material is simple, then the design must have a detail, for example, a brocade or a cape.
Anne Barge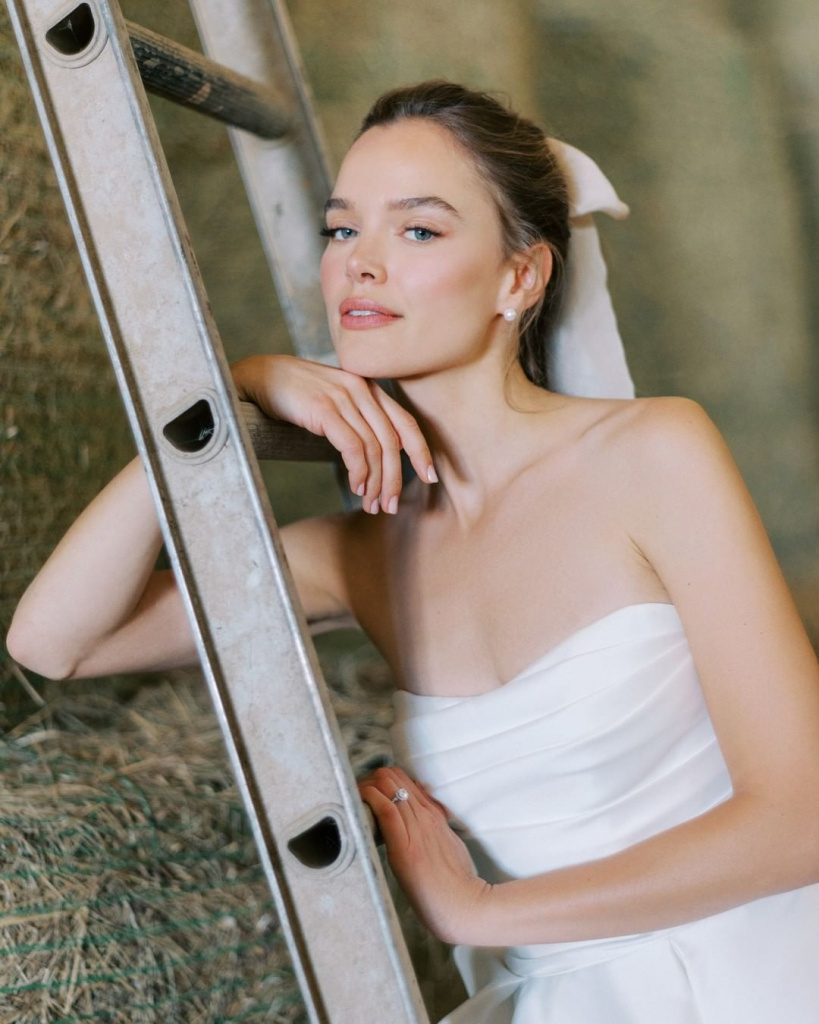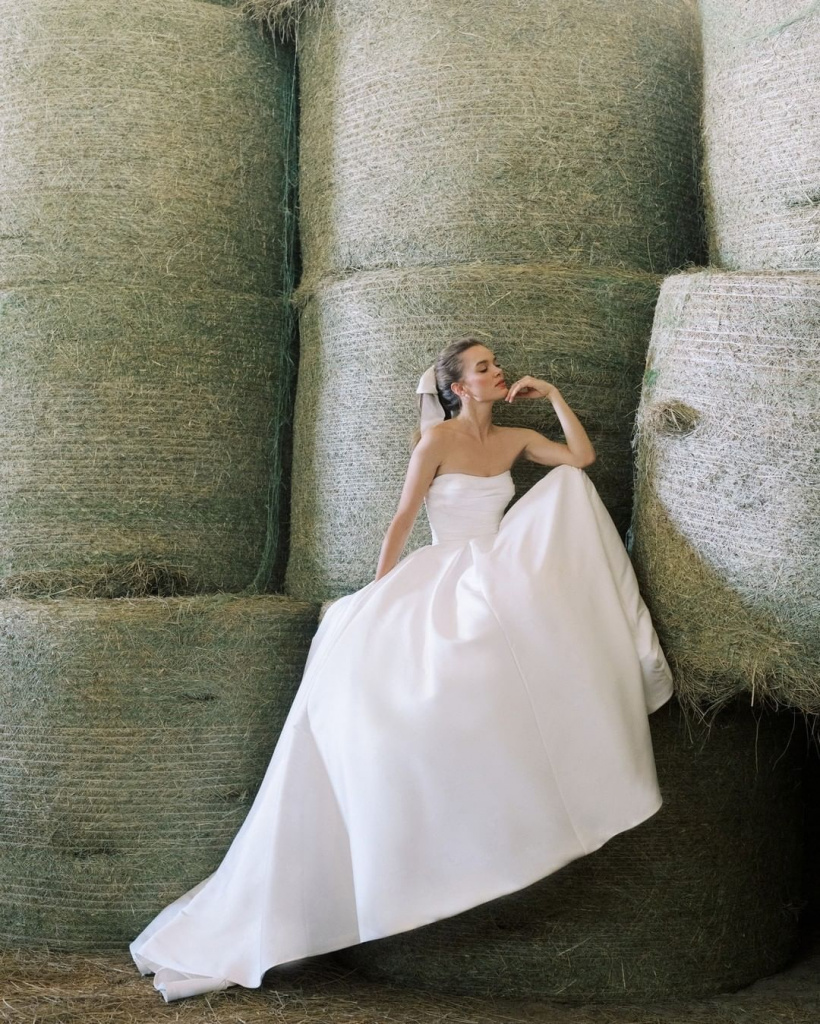 Anne Barge's gowns suit the preferences of every woman so that you could easily select your own dress among the most stylish attires of the season. Usually, the dresses are quite restrained and the A-silhouette prevails. You can find lush skirts embellished with ruffles, and satin gowns with long trains. Each of Anna's outfits is distinguished by expensive materials and concentration on components. Sometimes it's hard to notice light embroidery or unusual laces on fabric. This brand is one of the most popular bridal designers for 20 years.
Randi Rahm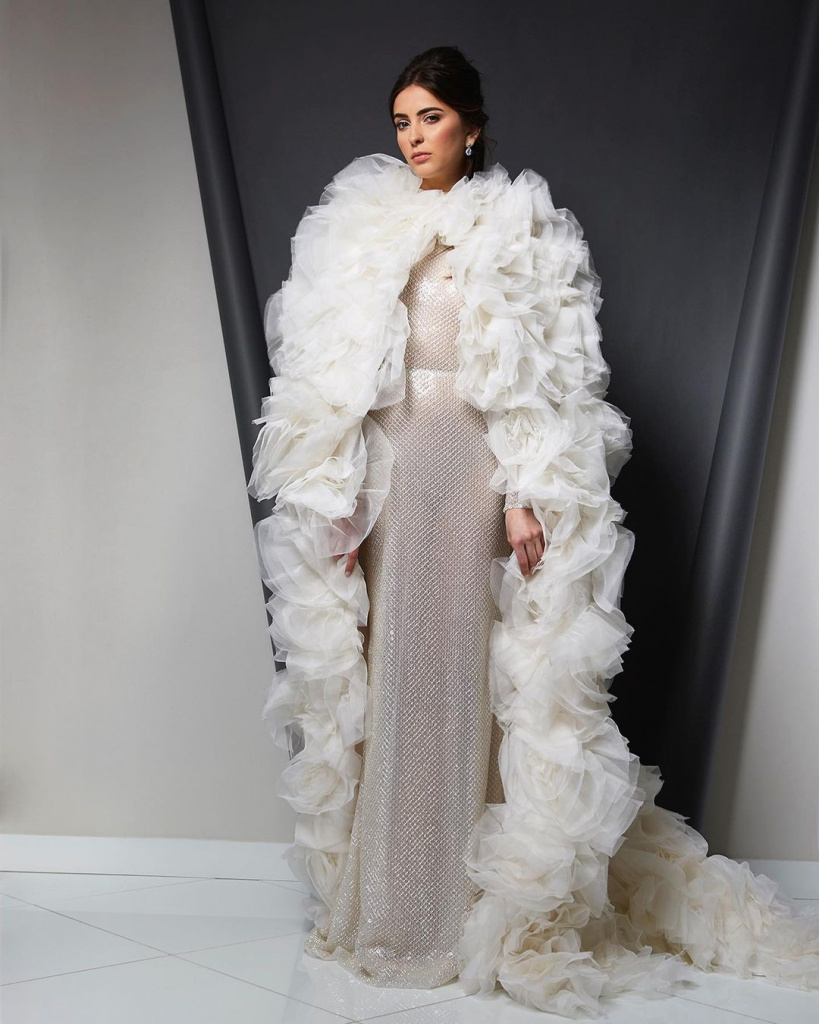 Randi Rahm is a famous American wedding dress designer. She plays the piano, is fond of classical music, and exquisitely reproduces the masterpieces in her collections. The designer created unique wedding dresses for many Hollywood stars, including Katherine Heigl and Nikki Reed. These gowns are noticeably different from others, so those who want to look different must pay attention to this brand. The parts of the collection are radically different: from a simple white suit created of smooth textile to an exquisitely decorated dress with lush curled sleeves reaching the bottom.
Danielle Frankel
You certainly can't find more aristocratic dresses than in Frankel's collections. Each dress resembles a real work of art. That's why you feel almost the same as in a museum visiting their website. A whole story is displayed on a long white or cream fabric. There are many accent decorations, lace, embroidery, and swirls of fabric. This designer is not afraid to go out of step with trends creating the golden classic that catches the eye. He still uses pearls on belts or corsets over a linen cut. In these dresses, he mixes all the best that designers have seen in gowns for the last 150 years.
Brides by Nona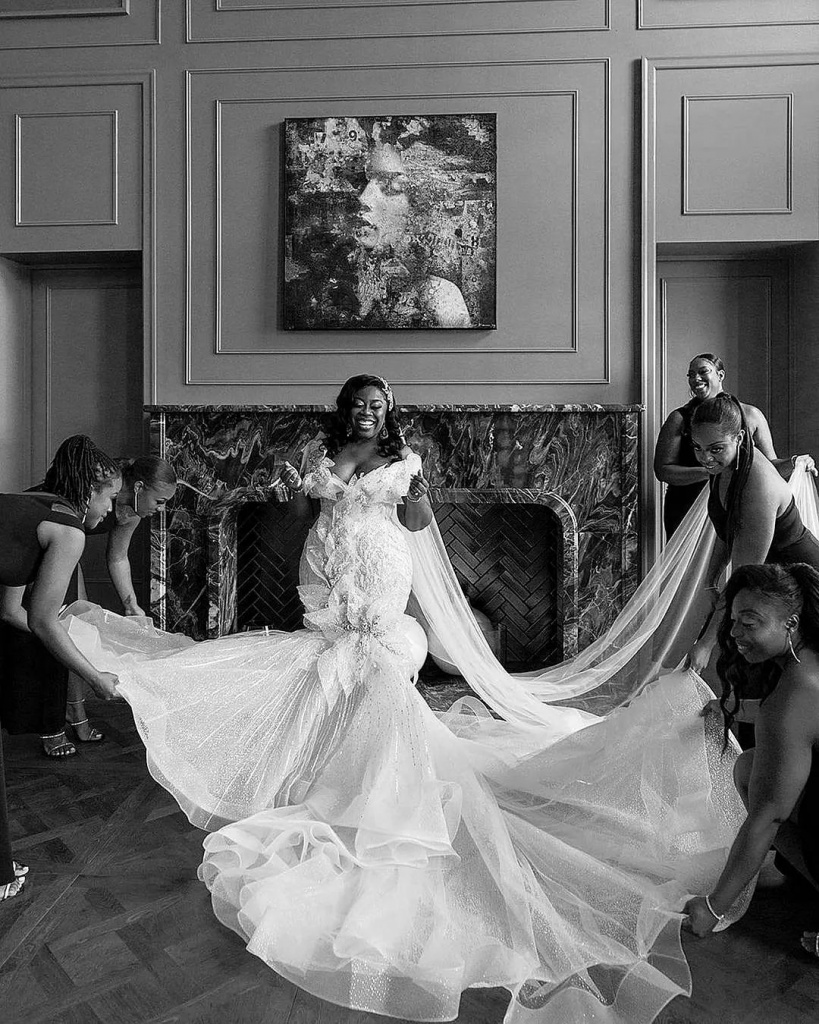 This studio is in Atlanta. They are distinguished by the fact they create couture dresses. You can contact them, express all your wishes and turn a unique dress into reality. Every Nona's project is luxurious attire or formal clothing for special events, which has uniqueness, elegance, and perfect fit.
Pantora Brides
Pantora Brides is a remarkable national brand with shops in NYC and Los Angeles. This boutique creates various silhouettes, taking into account the needs of different figures. Their gowns are great for beauties of any height and weight because they especially fancy the style. These collections are generally more affordable than those that are sewn from couture or in luxury design studios.
Alexandra Grecco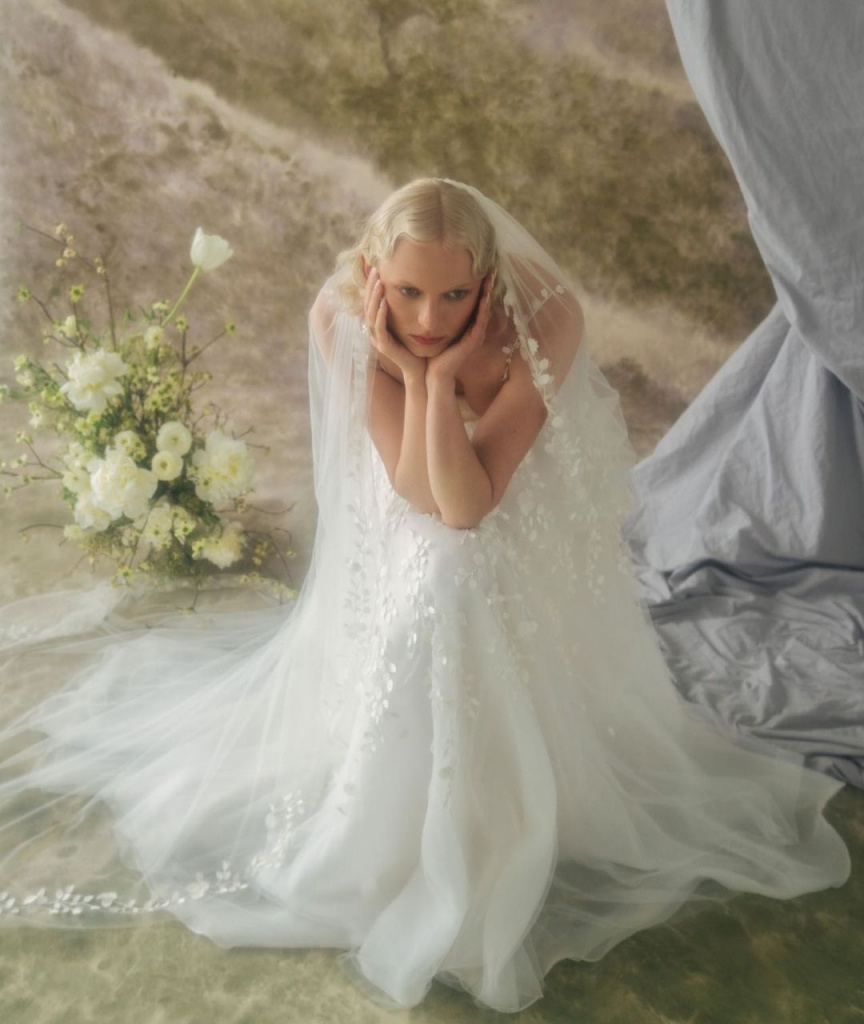 The attires in this studio are very delicate and light. For the latest ones, Alexandra was uplifted by wind, movement, and ballet, so all the dresses seem weightless. There is no excessive embroidery here, and no dress is dragged down by the weight of the jewelry. These dresses should be chosen by brides who care about convenience and comfort on the wedding day. Also, such dresses are luxurious in the photo at weddings in white and pale green tones. Petite embroidery, laser-cut in satin, and organza strewed in the collection, adding dimension and playful touch.
Cucculelli Shaheen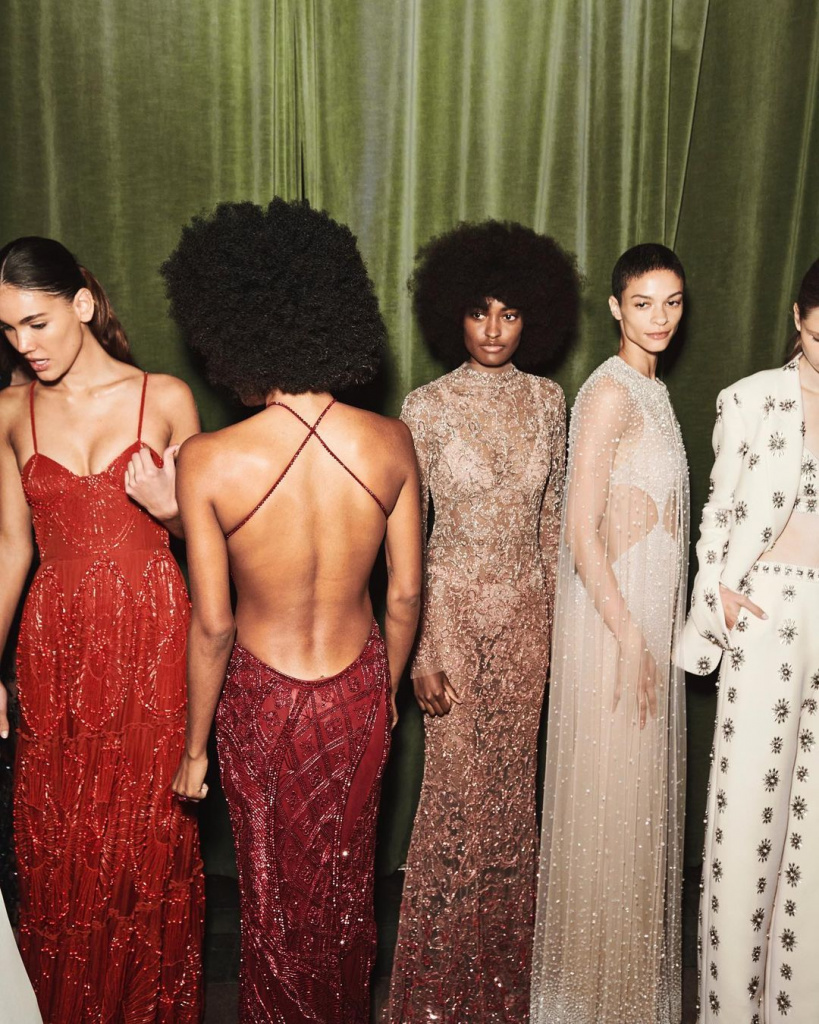 95% of the attires of this brand are colored with sequins, other sparkles, and very massive lace of non-white shades. It's noticeable that the decor on each dress plays a key role. For certain creators, the decor is created to complete a general picture, but here the layout of the attire is this accent that attracts attention. The dresses aren't tight, lush, or royal. Each of these gowns is excellent for an elegant celebration or even for another special event. As for colors, you can find white, cream, gray, pink, and even mocha-colored wedding attires in one collection, like in any other best bridal shops in the United States.
Jonathan Simkhai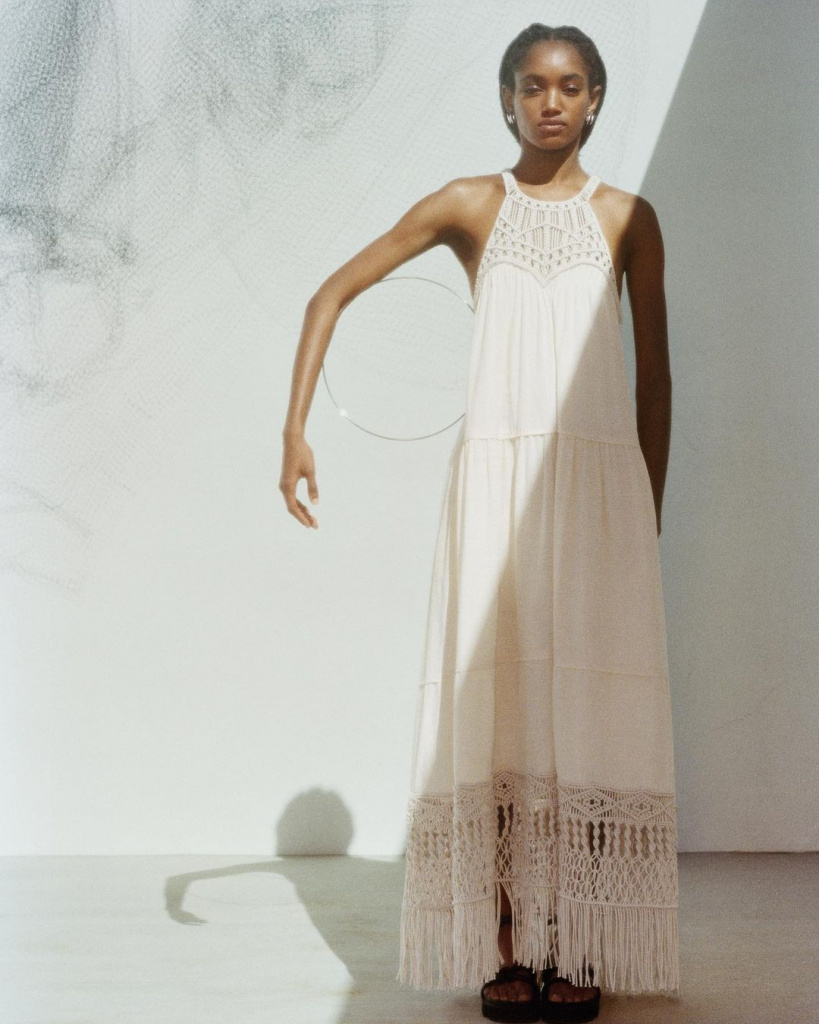 The designer's wedding collection perfectly embodies minimalism and casualness. If you're looking for an elopement wedding outfit, a small family gathering, or a simple outfit for a Vegas wedding, this is an excellent fit. The prices for dresses are very pleasant. You can also find the ideal option here if you plan to attend the event as a guest rather than as the bride. Jonathan makes white attires that exude simplicity, elegance, modern trends, and innocence.
Khaite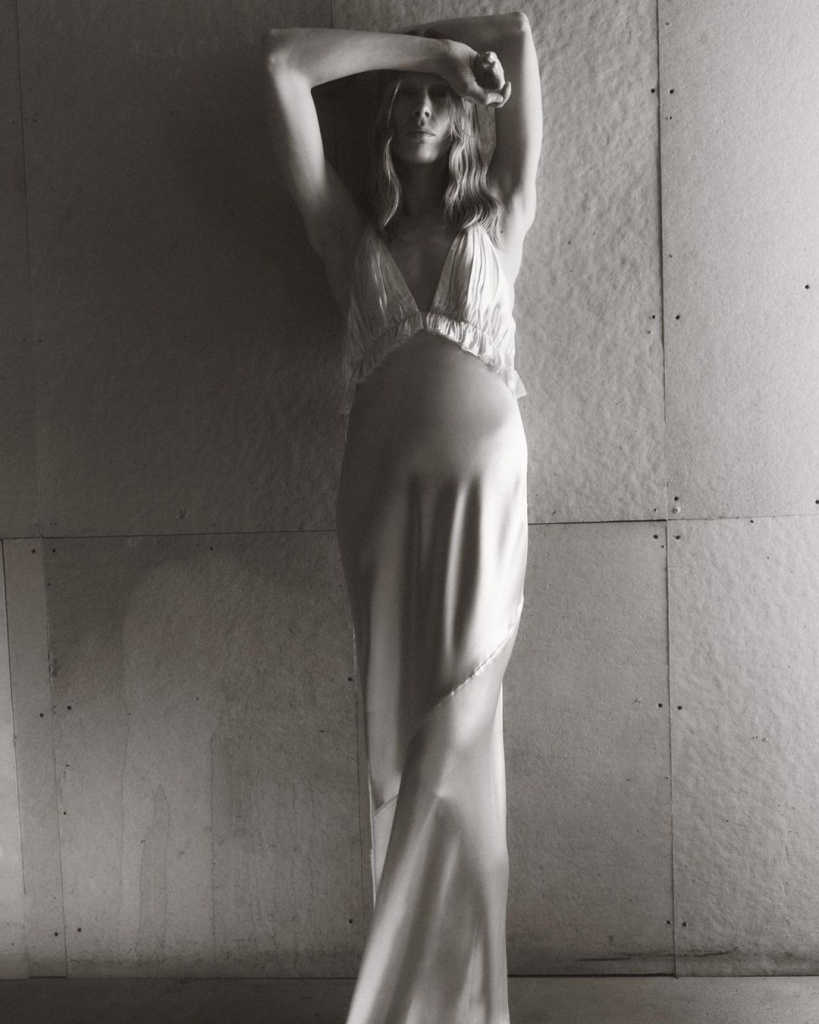 Among other best American wedding dress designers, Khaite makes her wedding outfits in general collections together with everyday clothes. You can encounter wedding clothes in winter and summer collections, but when you find them, you understand this uniqueness. Each dress is created with a special technique, which impresses with the unusual folding of the textile and the use of decor. Most of them are long, pale, textured, and fitted. If you want to show a wow effect, it's worth paying attention to.
Markarian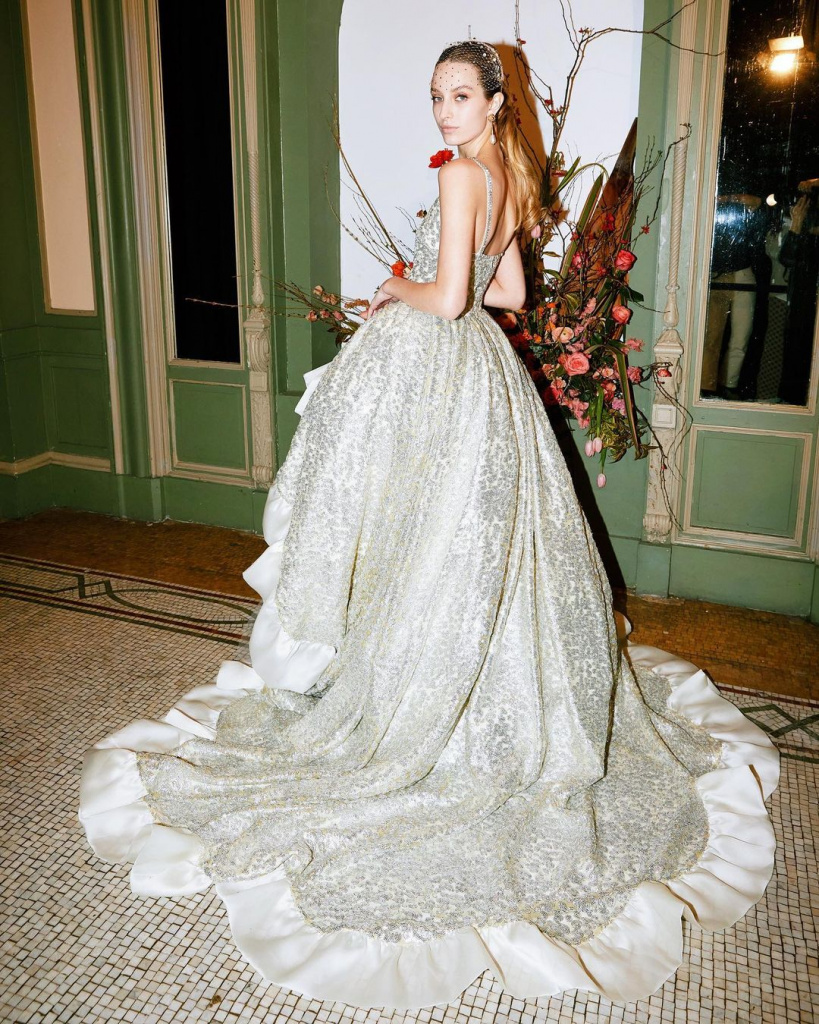 The method of this designer cannot be called ordinary. Founder Alexandra O'Neill isn't afraid to challenge modern trends. She uses dapper cuts and completely unexpected outlines of skirts. Here you can find elegant options for dresses with removable trains. Such a change of image will look interesting in the photo, and will also be convenient. All dresses from this designer are made of 100% silk.
NDS the Label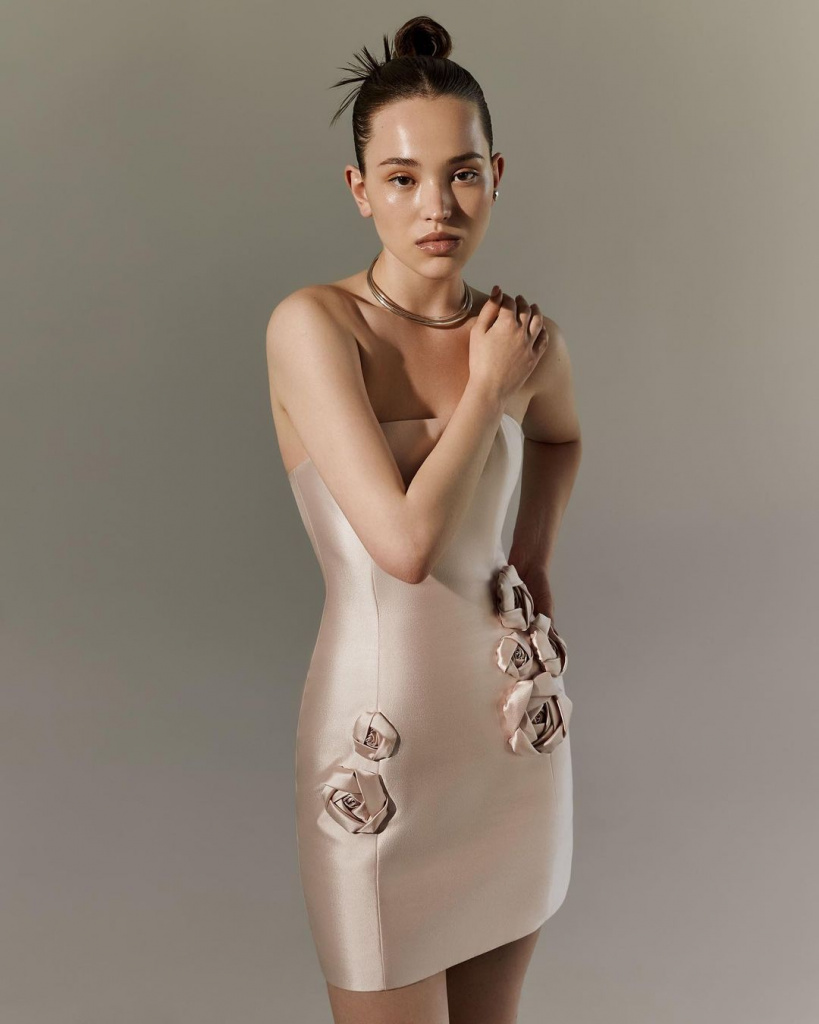 These attires are very formal, almost royally elegant. Every dress, even the simplest details looks expensive and nimble. The best dresses in this studio are suitable for those who are planning to wear formal clothes for the ceremony. Such dresses will look stylish in dark rooms or at a small celebration with a group of friends. If you select a double outfit with a transparent organza cape and voluminous puffed sleeves, you will find an outfit for the official part and the after-party. If you choose these dresses, then your hair up in a ponytail or a bun as a wedding hairstyle will look great on you.
Newhite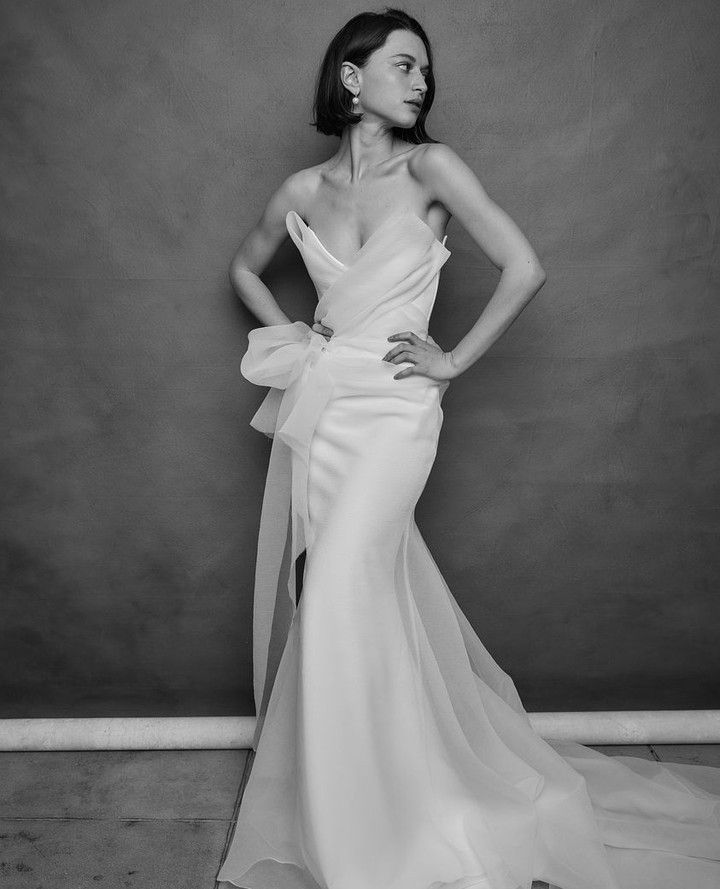 Each collection of this brand is inspired by love. Owner Juliette Kim has created a concept that will suit every bride. You can buy one of the collection dresses for $1,000-$5,000, or order a custom gown for $8,000-$15,000. Custom gown prices are determined by the construction, design, production time, and fabrication of the garment. Each Newhite dress is created as a sketch and made in the studio in Los Angeles.
Sarah Seven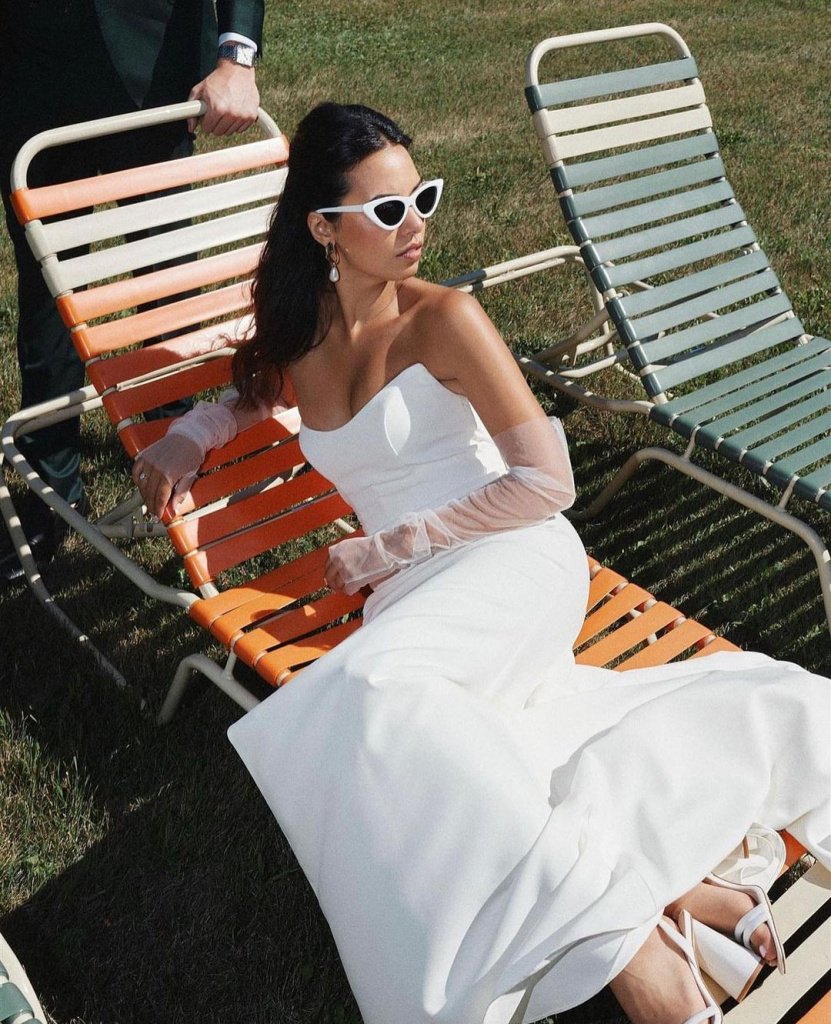 This studio creates dresses that surprise with their minimalism and style. Each cut is different from the usual ones. The outfits have many slits, they are lively, windy. In general, such simple cuts suit every girl who loves simple elegance. There are variants of different shapes: fish, A-silhouette, lush and tight types in each collection. The fabric doesn't create excess volume. Each dress is made in NYC. This studio is an ideal option for those who don't want to gamble with unusual designs.
Rebecca Schoneveld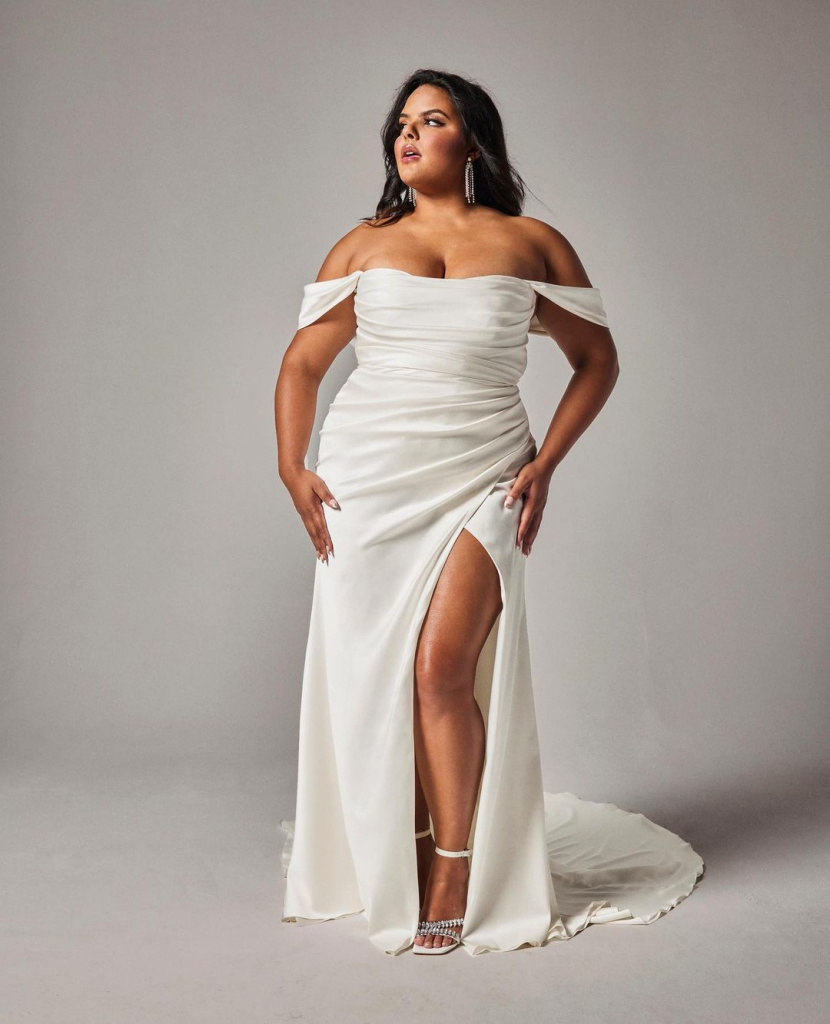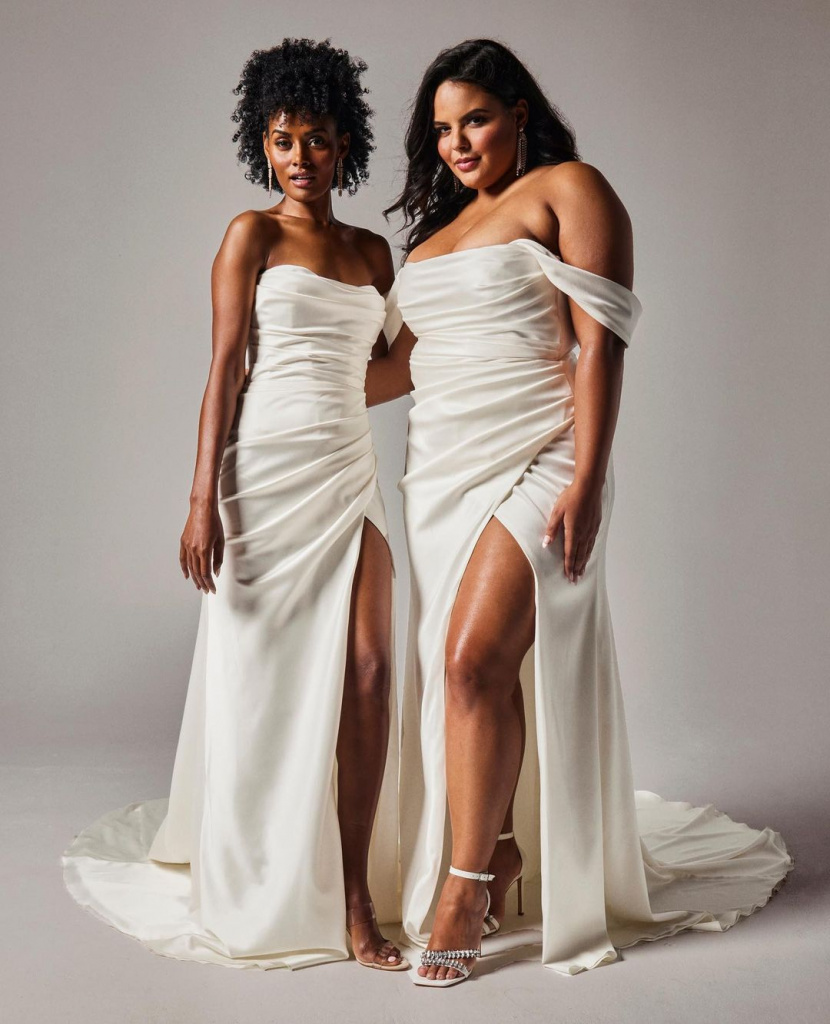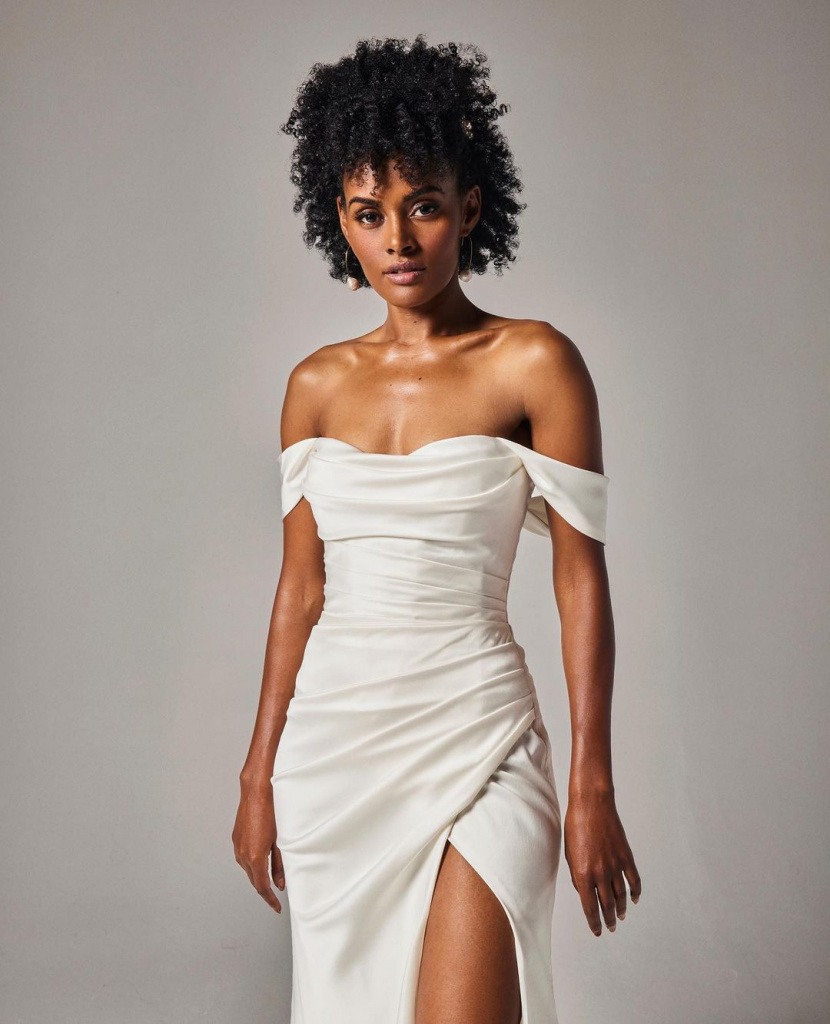 This studio was started by a group of women who believe in beauty. This boutique doesn't charge any extra for sizing up or down. They believe a woman should feel inspired and confident in any size from 00 to 30. Dresses from these collections look familiar and simple, but no less stylish. A large selection allows you to choose something special for every bride, and the price even for the most magnificent dress won't reach more than $5000.
To choose your designer, you need to look at many web pages of the best bridal shops in the US, and even more to try on in person. Sometimes what you like won't fit well on your figure. Practically search for your dress in all wedding dress studios in your city, and when your heart beats faster, buy it! Also, remember that it takes up to 4 months to make a dress, so you should start your search at least six months in advance. Look also for bridal jewelry and make-up must-haves for your big day!