The Ultimate Guide Of The Best Wedding Dress Designers
Publication date:

06/11/2022

Updated:

10/04/2023
No fashion presentation is perfect without a bridal gown. Every year, famous couturiers aim to create a one-of-a-kind outfit that will be acknowledged as the most beautiful in the world. Only a few fashion designers, however, have succeeded to leave their mark in the world of wedding fashion by creating a true masterpiece. Today we shall discuss those who have achieved greatness. Meet the best wedding designers!
Vera Wang
Vera Wang is widely regarded as one of the most popular wedding dress designers. She created her first wedding gown because she couldn't find anything more fitting for her wedding on the shelves of fashion retailers. The outfit turned out to be so unusual that Vera Wang realized she had found her true passion. At the same time, the designer debuted her first collection. Vera Wang wedding dresses are more than just the expression of the latest fashion trends. Her bridal gowns are now regarded as masterpieces of modern luxury and classical elegance.
Monique Lhuillier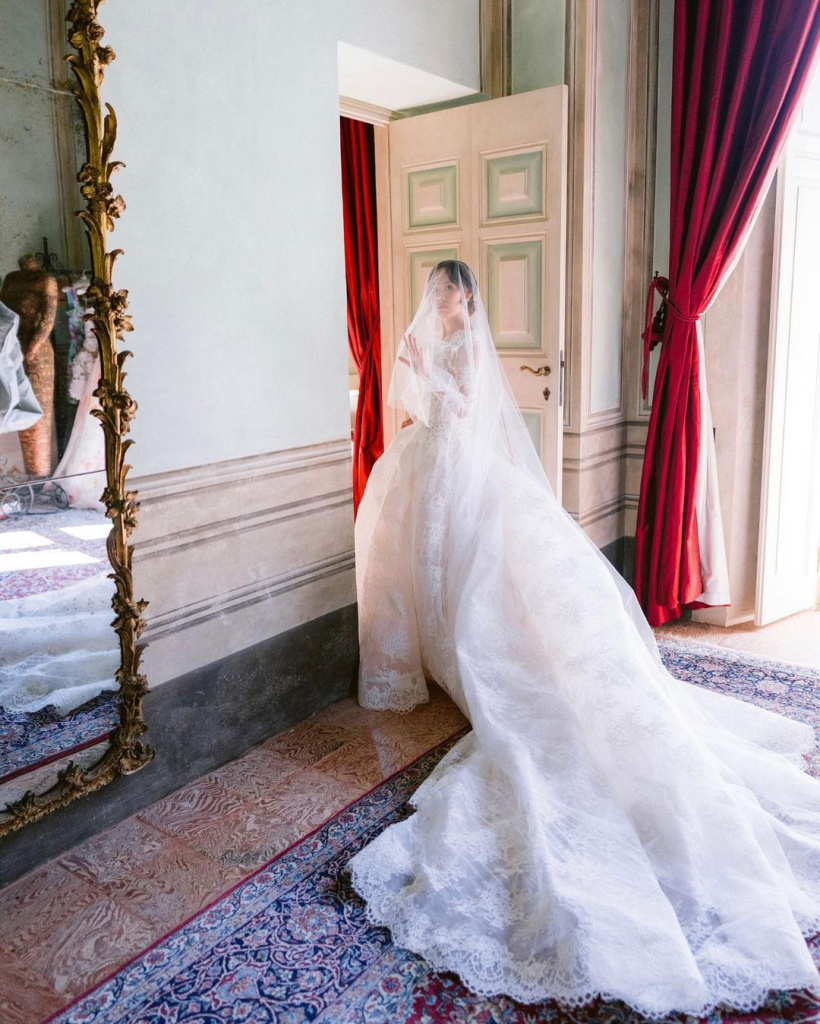 Monique Lhuillier knew she wanted to be involved in fashion since she was a child. Her talent for drawing assisted her in designing the first wedding gown - her own. A year after the important event, a young 23-year-old woman presented her wedding collection at one of the fashion shows. Fashion reviewers were impressed, and this accomplishment marked the start of the brand's long and magnificent history.
Monique Lhuillier devotes her heart and soul to her designs, yet she believes her earliest works are her best. They are, in her opinion, full of femininity, making them a standard in the realm of high wedding fashion.
Galia Lahav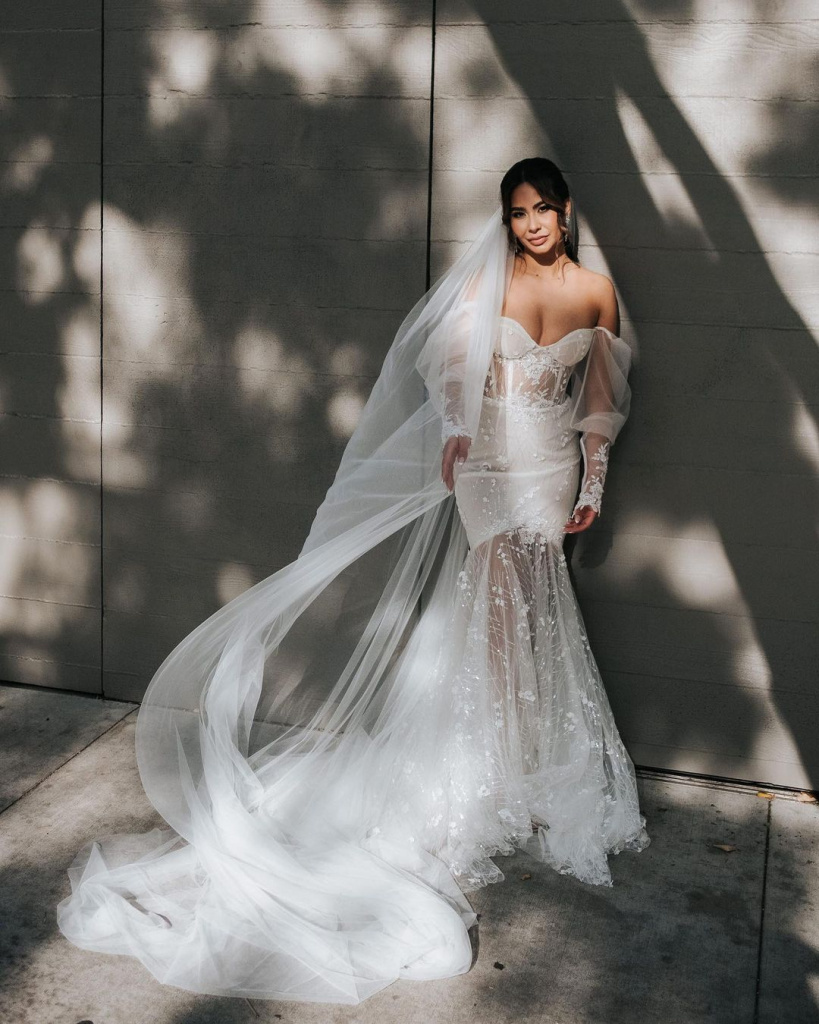 If you're interested in wedding attire or what the most glamorous celebs wear to the altar, you've probably heard of Galia Lahav. This Israeli designer, a woman of incredible energy, makes gorgeous and sensual wedding gowns, in front of which celebrities queue. She believes that the bride must also be trendy! Global fashion industry processes constantly affect wedding fashion. Women are no longer hesitant to be sexy on their wedding day! Deep necklines, an open back, rhinestones, and thin lace are all seen on world catwalks, and Galia incorporates all of these elements into her creations.
One more fact that ensures us she's one of the very best wedding designers is that Galia Lahav has been a member of the Parisian Haute Couture Syndicate since 2016.
Berta Bridal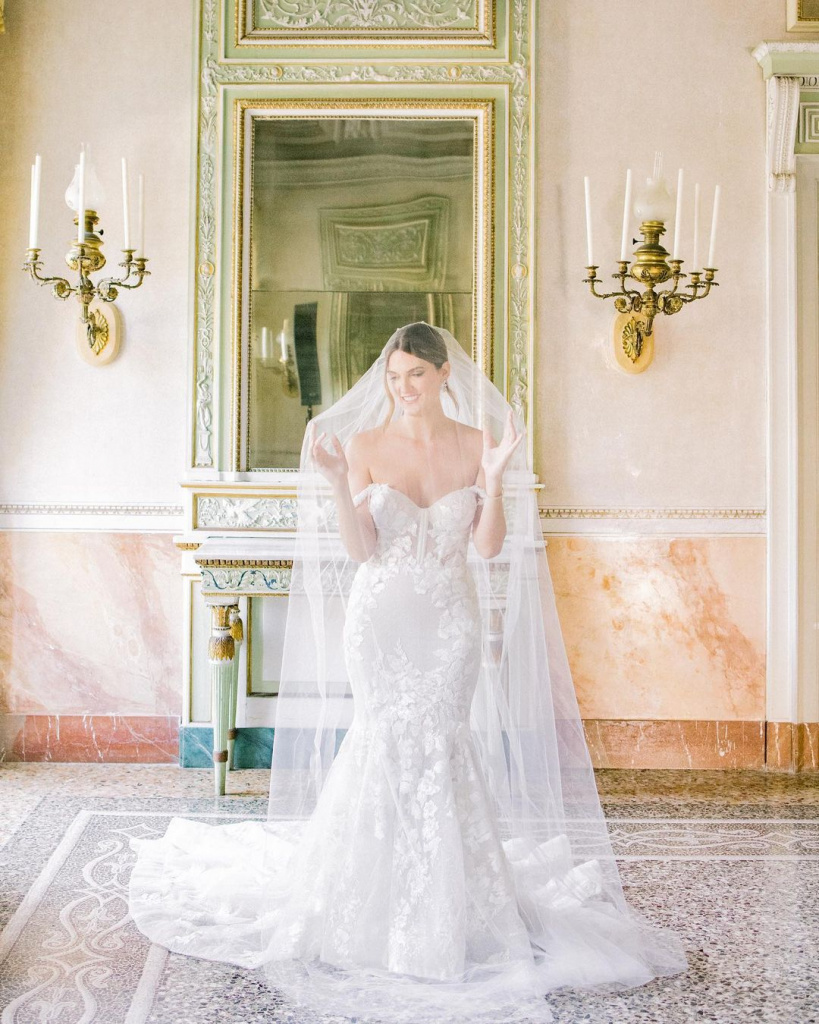 Any bride who sees Berta's wedding dresses will undoubtedly fall in love with them once and for all. For the past ten years, Berta Bridal, one of the best wedding dress designers, has been shocking the entire globe with its unusual and exquisite collections. The cloth used in all of the costumes is of the highest quality.
The major element of Berta's wedding dresses is lace and translucent fabrics, which help you to create a sexy image. The bride will appear elegant and luxurious in this attire. The open back and neat neckline, in addition to the distinctive lace, are the main features of the dresses.
Oscar de la Renta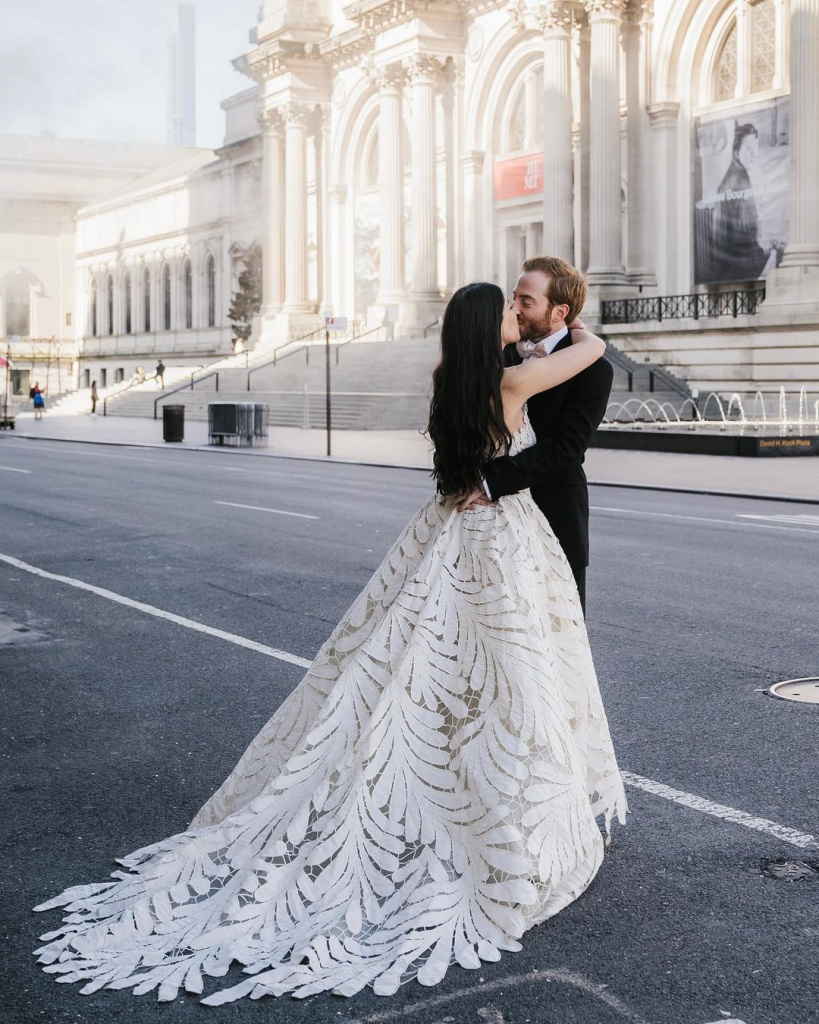 Oscar de la Renta's wedding gowns are inspired by the classics. The brand produces wonderfully feminine cut and stunningly exquisite bridal dresses, for which beads, the finest lace, and hand embroidery are used.
Oscar de la Renta, the famed designer of evening and wedding gowns, dressed America's first ladies for solemn occasions, including Jacqueline Kennedy, Nancy Reagan, Laura Bush, and Hillary Clinton. At the Academy Awards, top celebrities walk the red carpet wearing his brand. And many celebrity brides wear Oscar de la Renta gowns to their weddings. Unfortunately, the designer died in 2014, yet his brand remains popular.
Reem Acra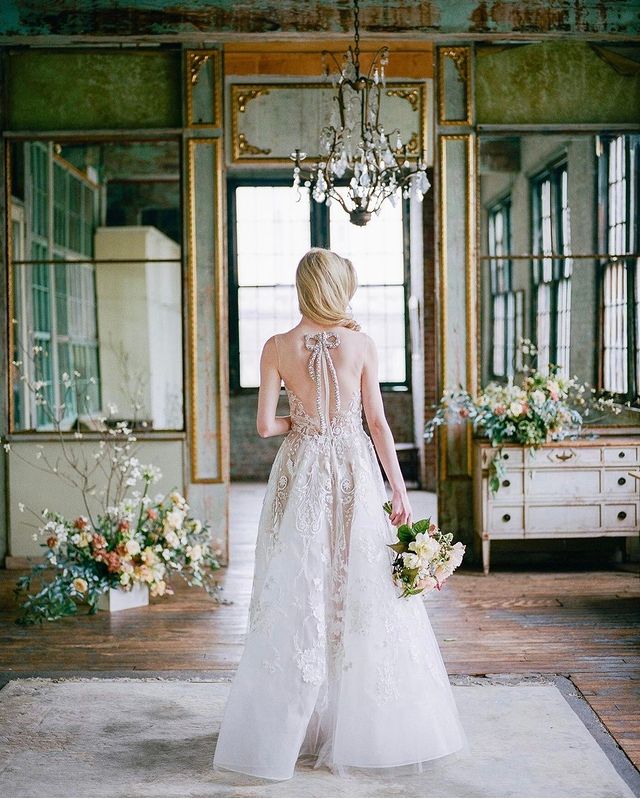 Reem Acra clothing is known for its exceptional elegance and decor richness. Unlike her colleagues, the designer embellishes her designs with intricate needlework, a variety of rhinestones, pearls, different kinds of drapery, and an abundance of lace. Her collection's luxurious bridal gowns are more "royal," and the majority of the designs are decorated with gold thread embroidery. The dresses' silhouettes are sophisticated, elegant, and unique.
Some of the designer's outfits are notable for their use of odd, avant-garde decor elements, such as a feather skirt or a long shawl, which change the entire concept of a wedding outfit. One thing remains constant in the brand's collections: the basic white color of the wedding dress.
Carolina Herrera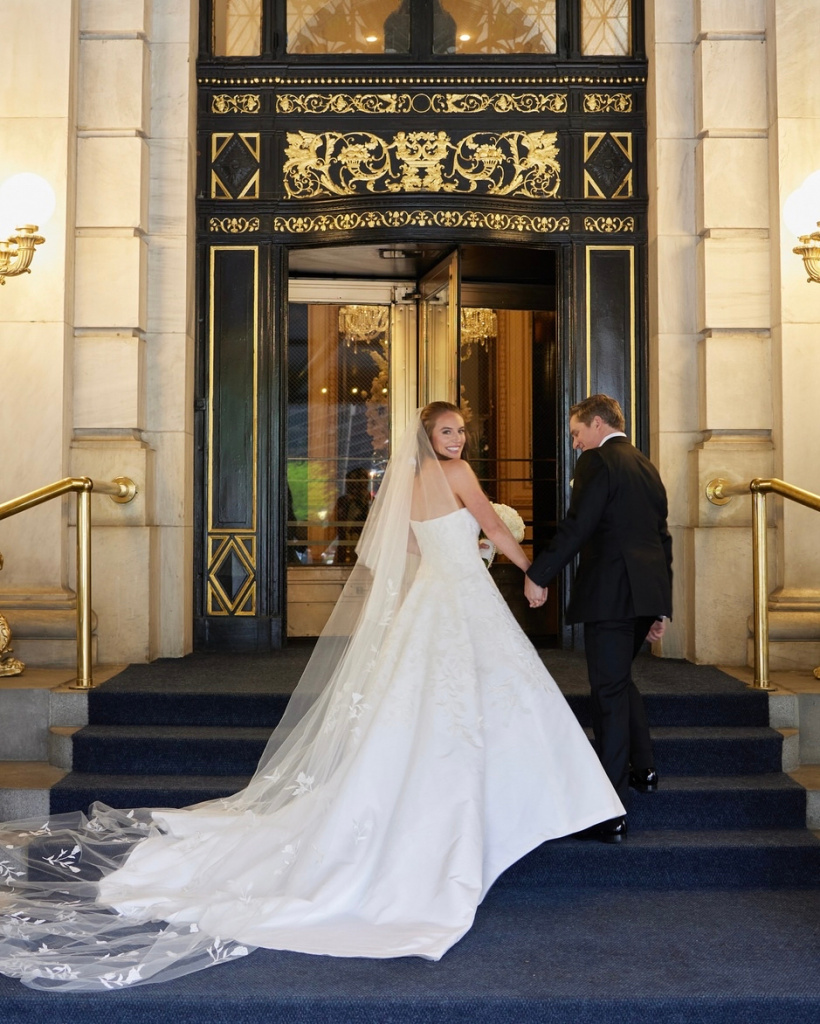 Carolina Herrera, a Venezuelan designer, is often regarded as one of the best wedding dressmakers. Her creations are characterized by modesty, aristocracy, and femininity. At the same time, wedding dresses in unusual gray and pink hues can be found in wedding collections quite frequently. During the 1970s, she was known as the most fashionable woman in the world. Carolina Herrera worked with Jacqueline Kennedy as well as many other successful and well-known women during the time.
Carolina Herrera's brand experienced a surge in popularity following the release of the film "Twilight," as she was the designer of Bella's wedding gown.
Wona Concept
Fantastic Ukrainian brand with the best wedding dresses. Each outfit is handcrafted using high-quality materials and enhanced with handmade decorative accents. The wedding dress by Wona Concept will be the centerpiece of your outfit for your special occasion. The brand adores creating stunning shimmering gowns that make every bride feel like a true princess. They widely use romantic lace, sophisticated embroidery combinations, and expressive and minimalist forms. Wedding dresses with A-silhouettes with fitting corsets dominate their collections.
The Wona Concept brand uses vivid embellishments such as extra skirts on unbuttoned dresses and capes with embroidery to successfully emphasize the neckline.
Elie Saab
Elie Saab began his profession as a designer at the age of nine. He introduced his brand to the globe, which won the hearts of millions of people at the age of 18. People from all around the world have ordered and continue to order dresses from this outstanding designer. Elie Saab became the National Chamber of Fashion's first non-Italian designer to be admitted. His collections are usually elegant and chic, but yet modest and fashionable. Elie Saab wedding dresses are an outstanding combination of exquisite and delicate materials, hand embroidery, one-of-a-kind décor, and a wide range of styles.
First and foremost, the fashion designer places the female figure, which he gradually wraps with refined and light fabrics, highlighting femininity, elegance, and sexiness harmonically.
Maggie Sottero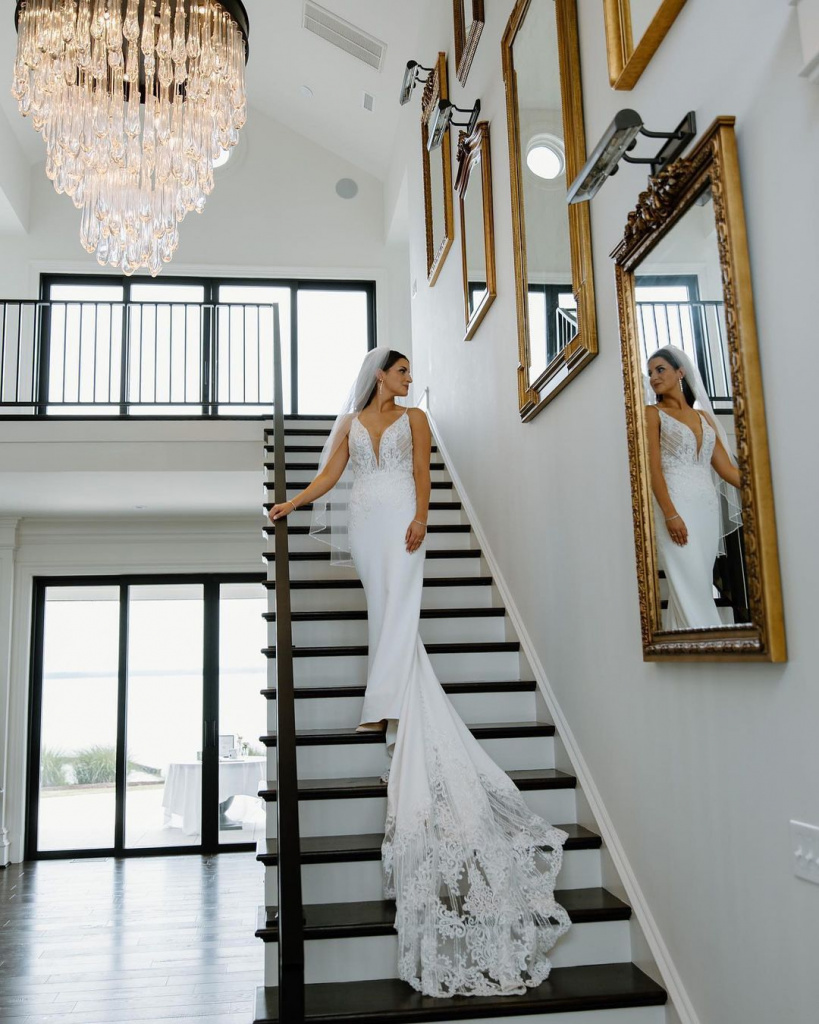 A skilled Australian designer who makes some of the best wedding dresses in the industry founded the world-famous Maggie Sottero brand. Luxurious and fashionable silhouettes, precisely fitted dresses, impeccable quality, and a diverse choice of models have made them popular among brides all over the world. The collections of the company are defined by their special flair and individuality, sophistication, high-end fabrics, and lace. If you are planning a romantic wedding, a dress from this brand is an ideal option!
Viktor & Rolf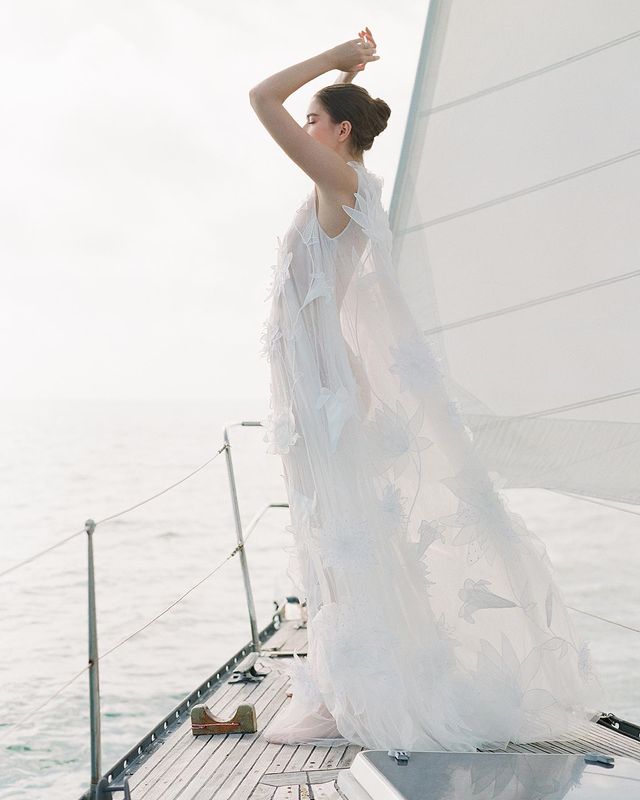 Dutch designers Victor Horsting and Rolf Snoeren astonished many with their odd and lavish bridal gown line. Viktor & Rolf's bridal gowns dazzle with an outstanding combination of classic styles and intriguing elements. Fashion designers have created one-of-a-kind wedding dresses that accentuate femininity while conveying a romantic picture. Only a confident young lady can afford such attire!
A minimalist design paired with unexpected elements distinguishes the Viktor & Rolf wedding dress collections: big bow ties, frills, embroidery, and large floral appliqué. The focus is entirely on the details. Flowers or bows are the centerpieces of each piece of clothing.
Vivienne Westwood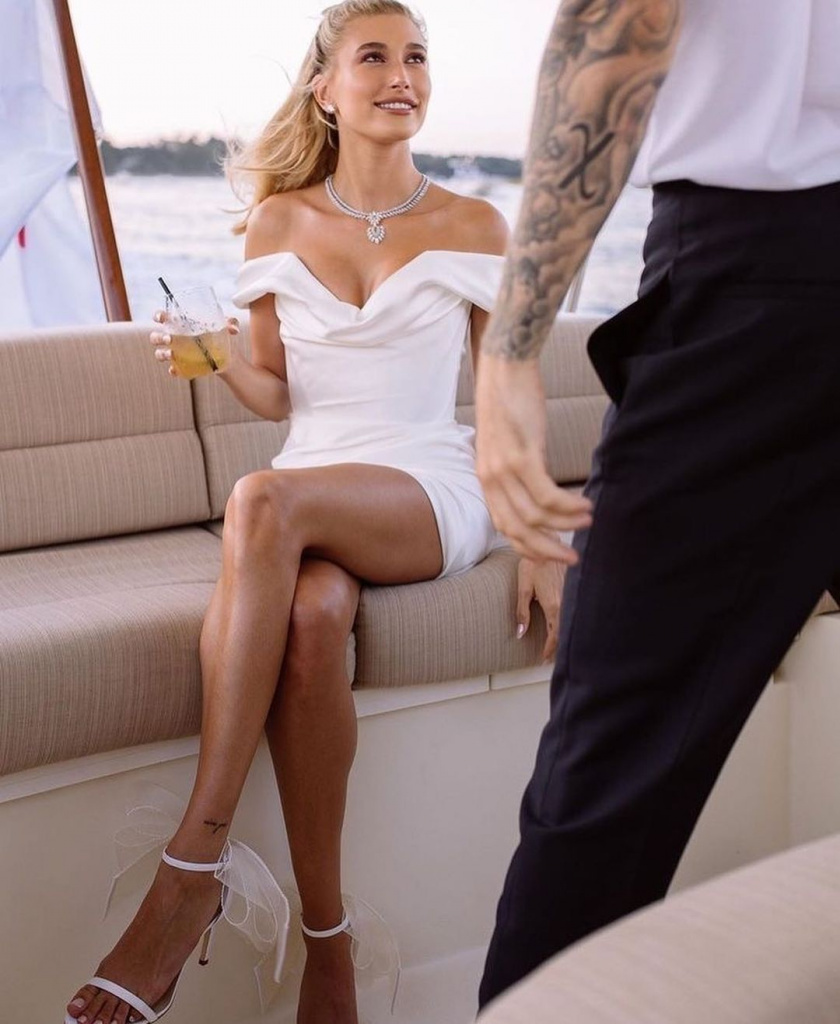 When discussing Vivienne Westwood's bridal collections, it's impossible not to remember her classic wedding dress, which Carrie Bradshaw, the main character of the series Sex and the City, wore on television. Even though the attire didn't bring the protagonist any luck, the dress model became extremely popular following the film's debut and earned Vivienne Westwood a fortune.
Couture dresses are manufactured entirely by hand in Vivienne Westwood's London workshop. Brides can select the cut of their gown, fabric from a variety of samples, embroidery with beads or pearls, and many other components of their wedding attire.
Zuhair Murad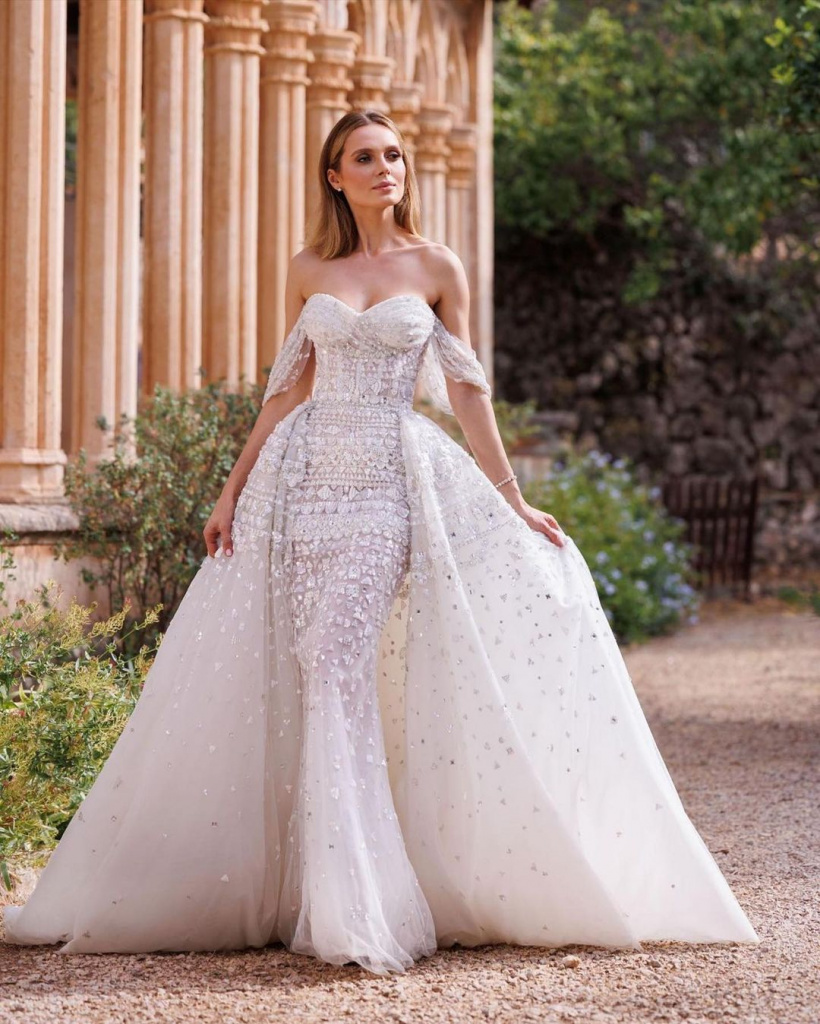 The stunning outfits of the best wedding fashion Lebanese designer Zuhair Murad are true masterpieces. Each outfit in his collection radiates the elegance of a silhouette, highly innovative cut, and the master's inexhaustible inventiveness. All of that is embodied in the vibrant palette of colors utilized and the peculiar composition of the textiles. Zuhair Murad's flawless and majestic bridal dresses are the peak of modern style and unhidden sexiness.
Pnina Tornai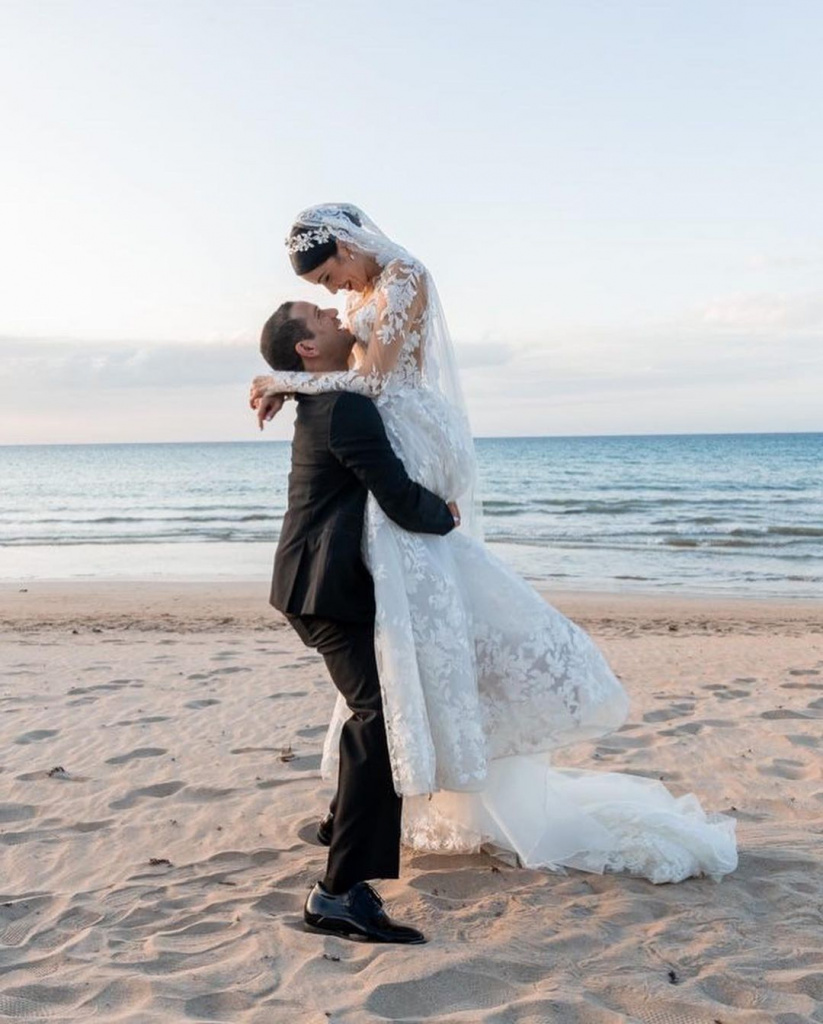 This Israeli label is aimed at young women who desire to dress up as fairy-tale princesses or queens for their weddings. Pnina Tornai creates gorgeous gowns with corsets and luxurious skirts that highlight the bride's physique. The fact that the outfit's price range is appropriate for brides of all financial levels is very appealing. Pnina is indeed among the best affordable wedding dress designers.
The designer is inspired to go further because of the beauty of the feminine body. Her charming clients from all around the world have contributed to her success.
BHLDN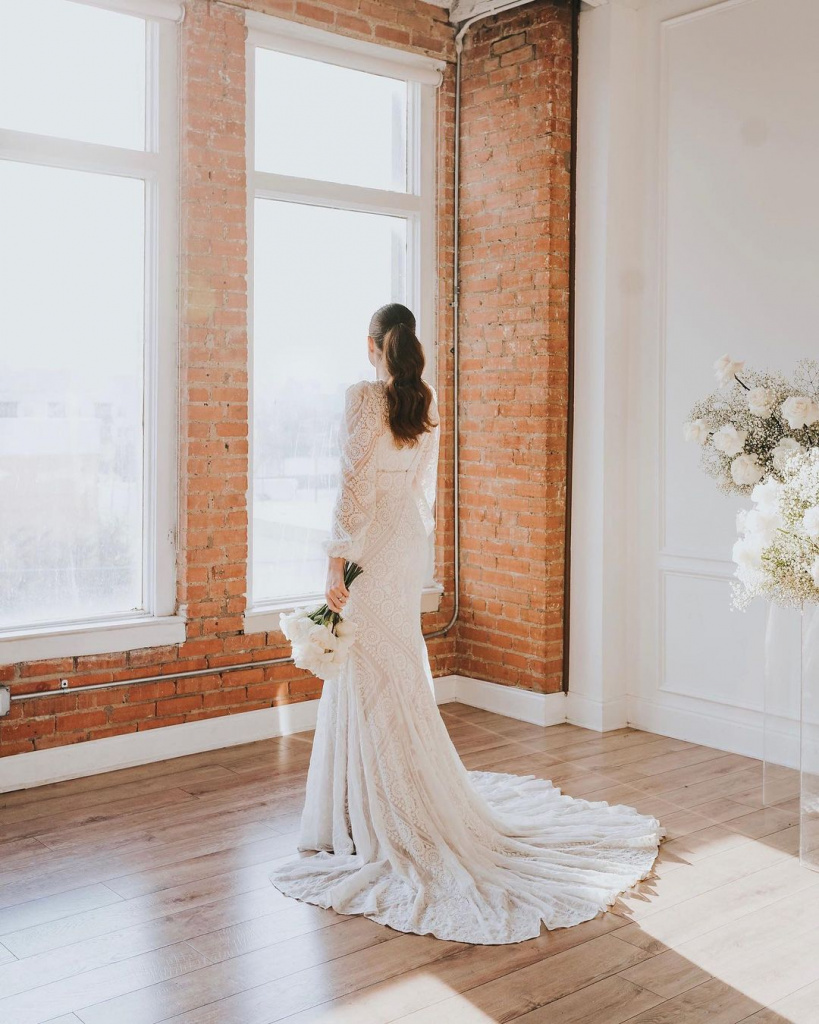 BHLDN ("beholden") is a women's clothing company based in the United States that specializes in wedding gowns, bridesmaid dresses, bridal accessories, and wedding décor. Straight-flowing lines, a lack of heavy skirts and corsets, and an open back are all features of this brand. Lace and embroidery are also pretty popular. All of this distinguishes BHLDN as one of the best wedding dress companies in the world, not just in America.
Every new collection continues to captivate the audience. Their dresses exude grace, sophistication, lightness, and simplicity. The company is frequently inspired by fairy tales, which is evident in its creations. After all, every bride deserves to be a princess.
MillaNova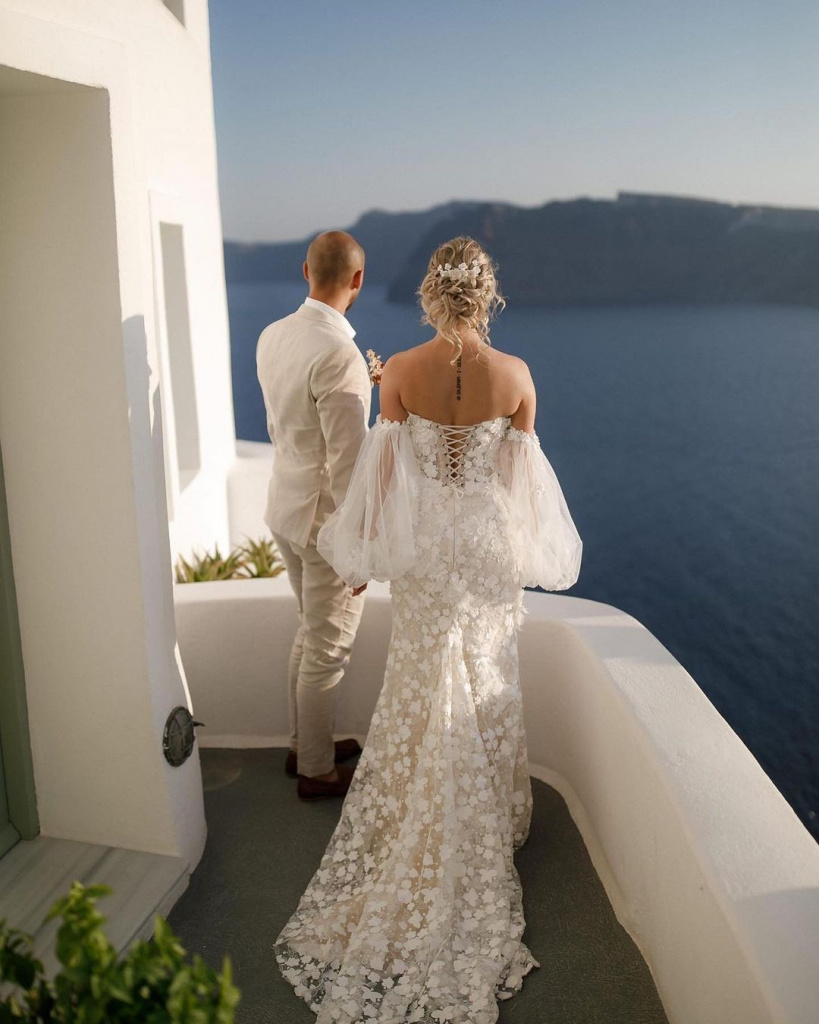 Mira Brevush, the MillaNova brand's principal designer, was a bride herself a few years ago and dreamed of the nicest and most distinctive wedding gown. So, she got the bright idea to design a sketch herself, and the garment turned out beautifully. Many girls enjoyed it as well, and in response to numerous requests to design dresses, a small workshop opened in the heart of Lviv, Ukraine. The flawless fit of the dress, impeccable cut lines, and patterns are distinguishing aspects and features of the brand. MillaNova's key value is not just the scientific technique of creating garments, but the creation of true happiness for every bride.
Today, the Ukrainian wedding company MillaNova creates blue and yellow dresses in the colors of the Ukrainian flag.
Valentino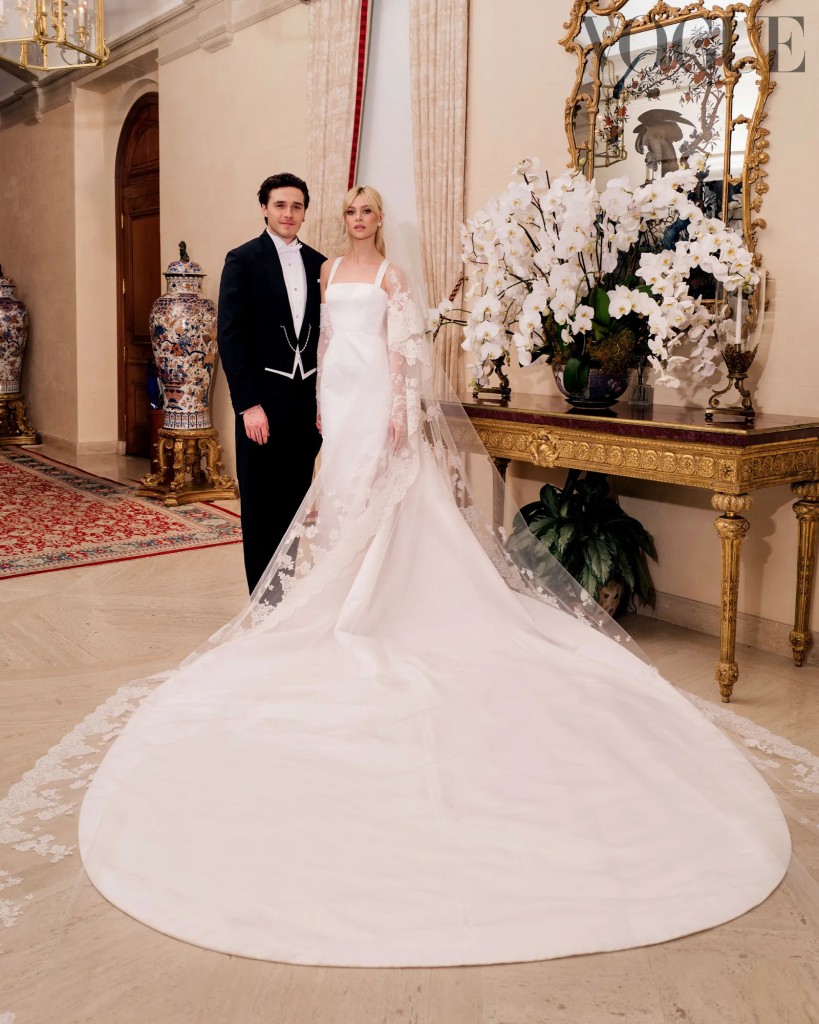 Valentino wedding gowns exude sophistication and femininity. Valentino Garavani was the first Italian to conquer the heart of Haute Couture - Paris, releasing his debut collection in the 1960s. Since then he has justifiably held the proud distinction of being one of the best wedding dress designers ever. He always had this heightened sense of beauty and a desire to enhance female perfectness. Valentino aims to represent his concept of an ideal lady in every dress. His dresses are for the trendy and immensely intelligent brides, for sensuous and necessarily attractive women.
The luxury of fine materials and the uniqueness of hand embroidery, the elegance of a simple cut, and the careful processing of details, this is what a Valentino wedding dress signifies. With their silhouettes marked by gorgeous lines, the grace of narrowing shoulders, and a necessarily emphasized waist, his dresses remain one of the best created.
Zac Posen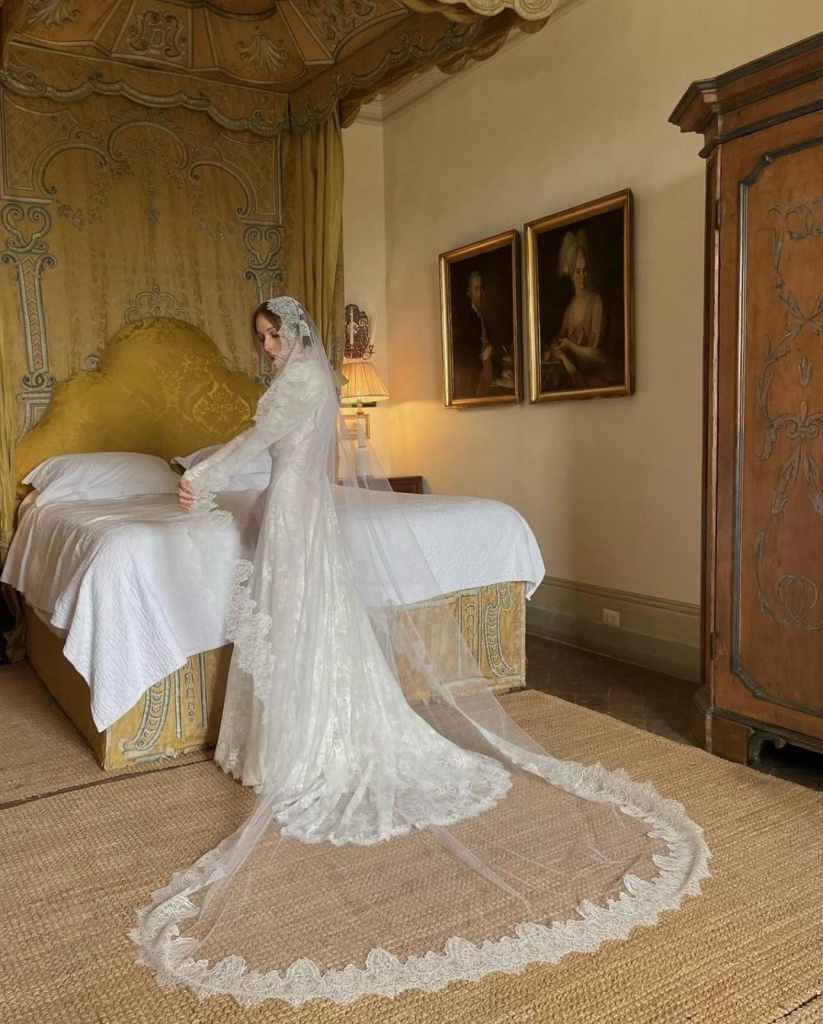 Zac doesn't believe in fashion conservatism. According to the designer, fashion is all about emotions and excitement. At the age of 21, he was one of the most talked-about designers at New York Fashion Week. Uma Thurman, the former first lady of the United States, Michelle Obama, Gwyneth Paltrow, Naomi Watts, Claire Danes, and Rihanna all wear designer gowns.
The bridal gown for Princess Victoria is one of Posen's most noteworthy masterpieces. The splendor of Windsor and its surroundings, according to the designer, is what inspired him to create the dress. The hue of the dress, for example, was given the highly lyrical name "blush of the English rose." Creating a gown for a special occasion in the royal family was a great privilege for the designer. The Princess's sophistication, grace, and strength are all qualities he seeks in women who wear his creations.
Marchesa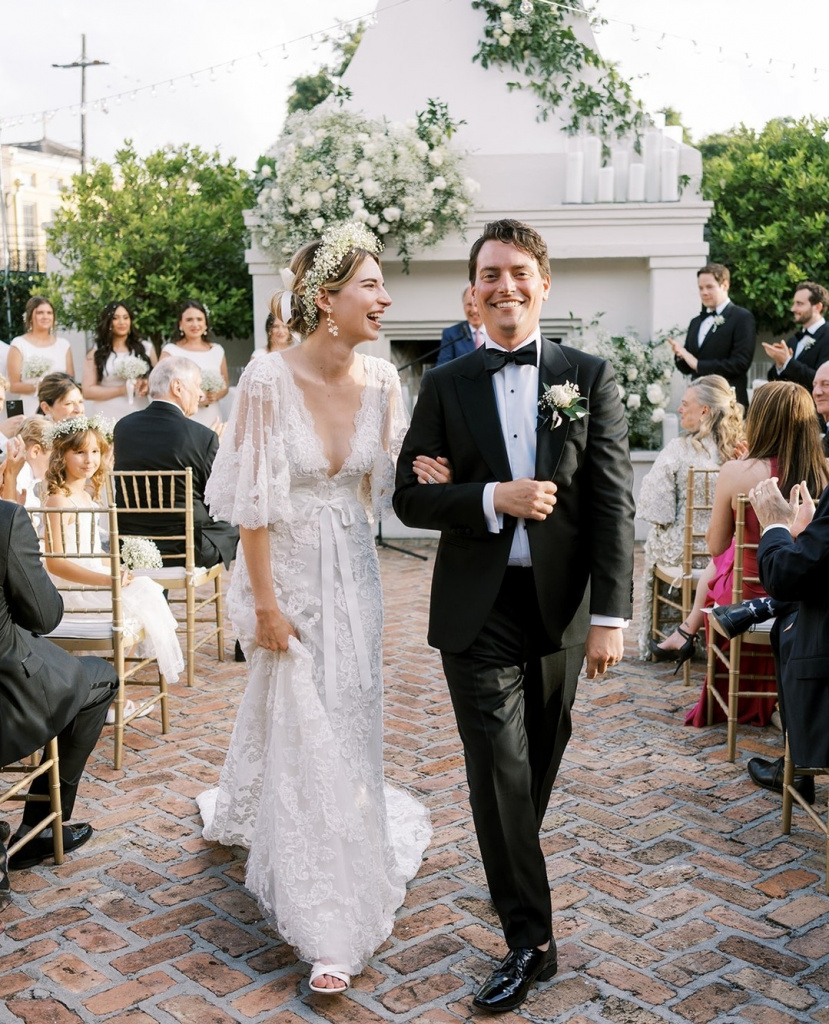 Marchesa is well-known for designing expensive evening gowns for Hollywood celebrities, as well as wedding dresses. It was named after Marquise Louise Casati, a famous muse and patron of painters.
Marchesa's unique style may be seen in the finest patterns, embroidery, and draperies that embellish nearly all of their wedding dresses. Lace, tulle, organza, embroidery, feathers, and appliqués make up Marchesa.
Asia is a major source of inspiration for designers, and Asian themes combined with European style provide a truly unique product. Marchesa is regarded as one of the top brands for red-carpet appearances; Penelope Cruz, as well as Scarlett Johansson, Eva Longoria, Jennifer Lopez, Sarah Jessica Parker, and many more, are the brand's big fans.
Amsale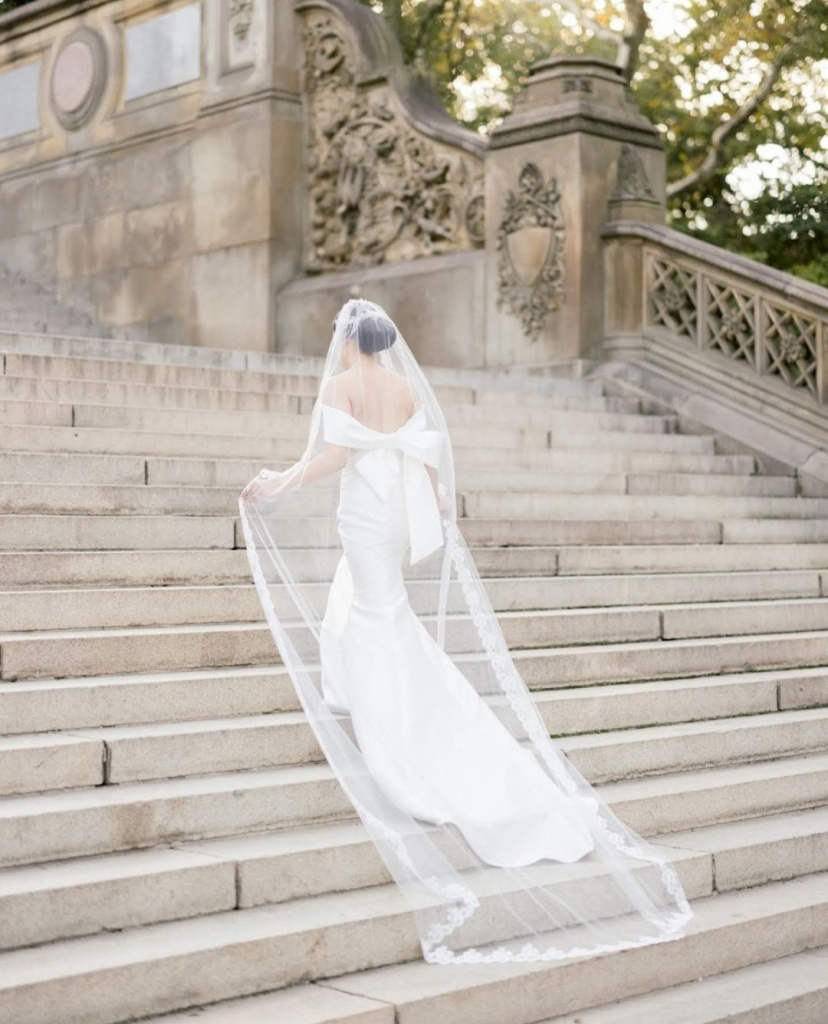 After a long hunt for her dress in 1985, this Ethiopian designer realized there was a hole in the market for basic yet exquisite wedding dresses. Amsale's bridal lines are now produced in her gorgeous New York store. Wedding gowns are manufactured to the bride's exact measurements and preferences. Amsale is known for her clean, straightforward, modern lines in luxurious fabrics. Even with a full ball gown skirt, the form's simplicity makes a simple and vibrant bridal gown.
Following the latest trends, the designer has presented a plethora of ways to wear ruffles on the big day for the 2022 wedding season. From opulent layers of foamy tulle with frills at hems and hems to flowing, sculptural tiers of silk.
Badgley Mischka
Many fashion labels present their greatest wedding collections, borrowing influence from Hollywood's golden era and its iconic motifs. Such gowns are made by the well-known American wedding dress brand Badgley Mischka. Their dresses feature a simple form, are devoid of playfulness, and have a variety of beautiful details. At the same time, each dress represents a high level of beauty and elegance.
Mark Badgley and James Mishka are two designers whose dresses will seduce you. Even at the beginning of the brand's evolution, they demonstrated that they were professionals. Later, they demonstrated their magnificence in a high wedding fashion.
By the way, Badgley Mischka's wedding gown was featured in an episode of the legendary television series "Sex and the City"! This brand's wedding gowns are distinguished by sophistication, elegance, and exclusivity.
Hayley Paige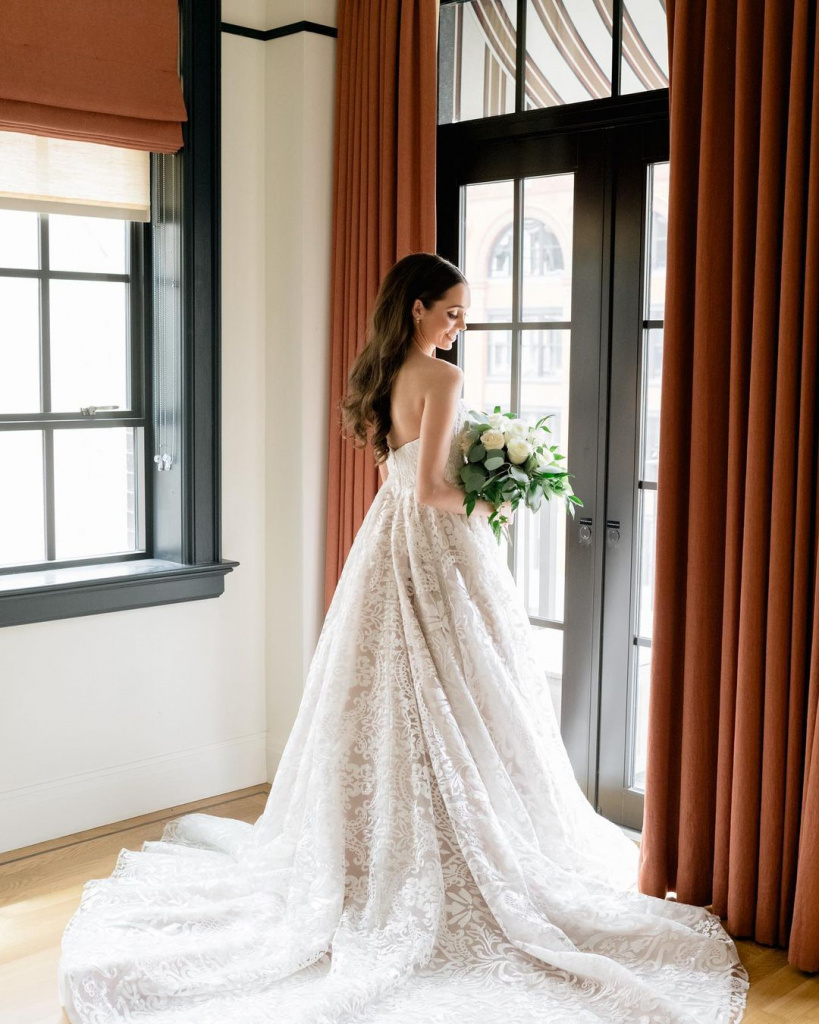 Hayley believes that every bride should feel like "the best version of herself" in her wedding dress. And wedding gown lines represent this concept to the maximum, displaying stunning modern elegance and absolute minimalism. The sophisticated designs include A-line dresses and lace ball gowns, among other styles. Brides who want to break away from tradition will undoubtedly find something they like here.
Hayley Paige's brand follows the latest trends yet remains classic on its terms. One of the best wedding dress designers in 2022!
Jim Hjelm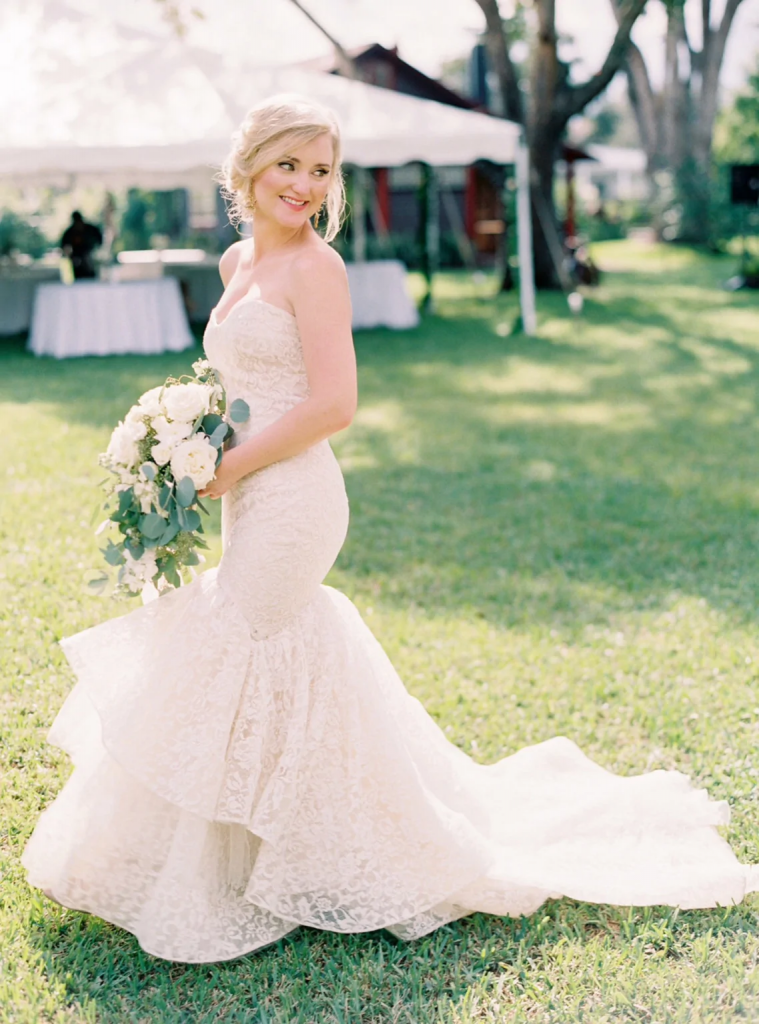 Jim Hjelm's wedding dress is the centerpiece of the bride's delicate and romantic look. The designer frequently incorporates lace, frills, and ornamental sashes as the core elements. If you are a young bride, we strongly recommend that you check out this brand, as Jim Hjelm is considered to be one of the best modern wedding dress designers.
He gives careful attention to distinctive elements and exquisite fabrics. The delicate lace is used in the garments to highlight the attractiveness of the feminine physique. No wonder his creations are widely regarded as one of the most romantic and feminine wedding gowns in the world.
Pronovias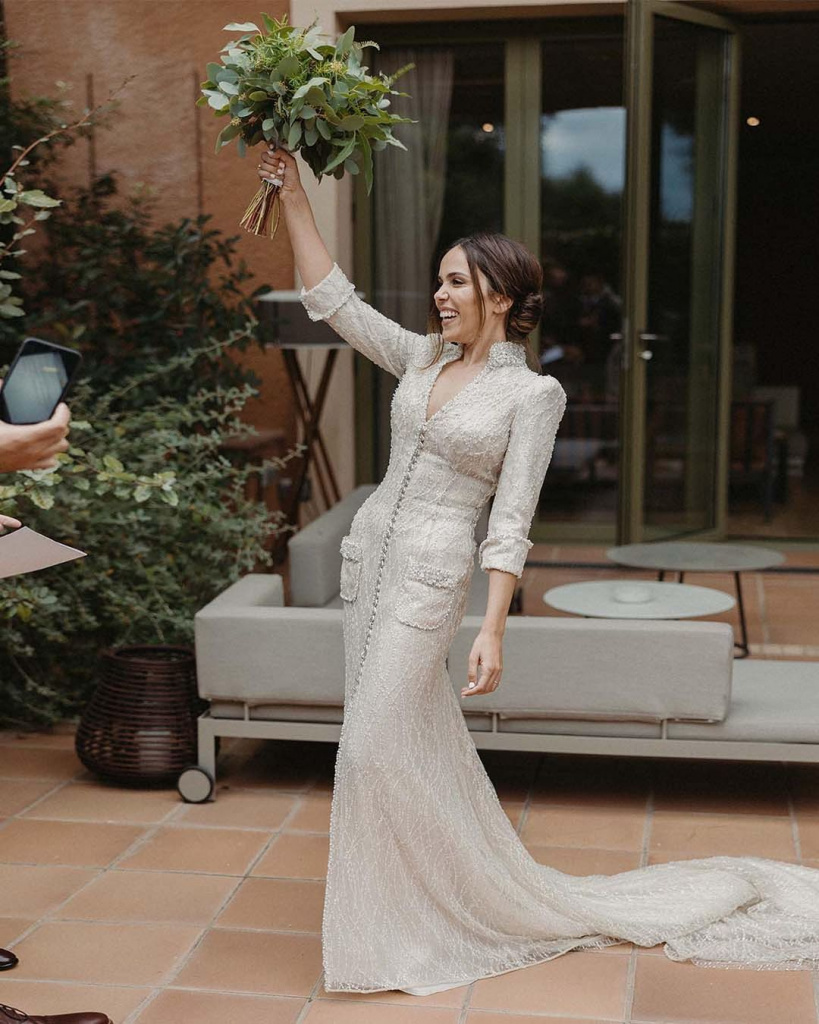 Pronovias is a worldwide famous Spanish brand of high fashion wedding attires. Only high-quality fabrics are used for tailoring, and each collection's model line is designed by skilled professionals. The variety of options to choose from is immense. Starting with the trendy mermaid dresses and A-silhouette ones, as well as lush and Greek-style dresses, in short, and long lengths. All dresses are also available to be sewn with or without a train.
With such a wide range of shapes and designs available, the bride can create the image she desires. Pronovias wedding gowns are stunning options for the most sophisticated brides.
Justin Alexander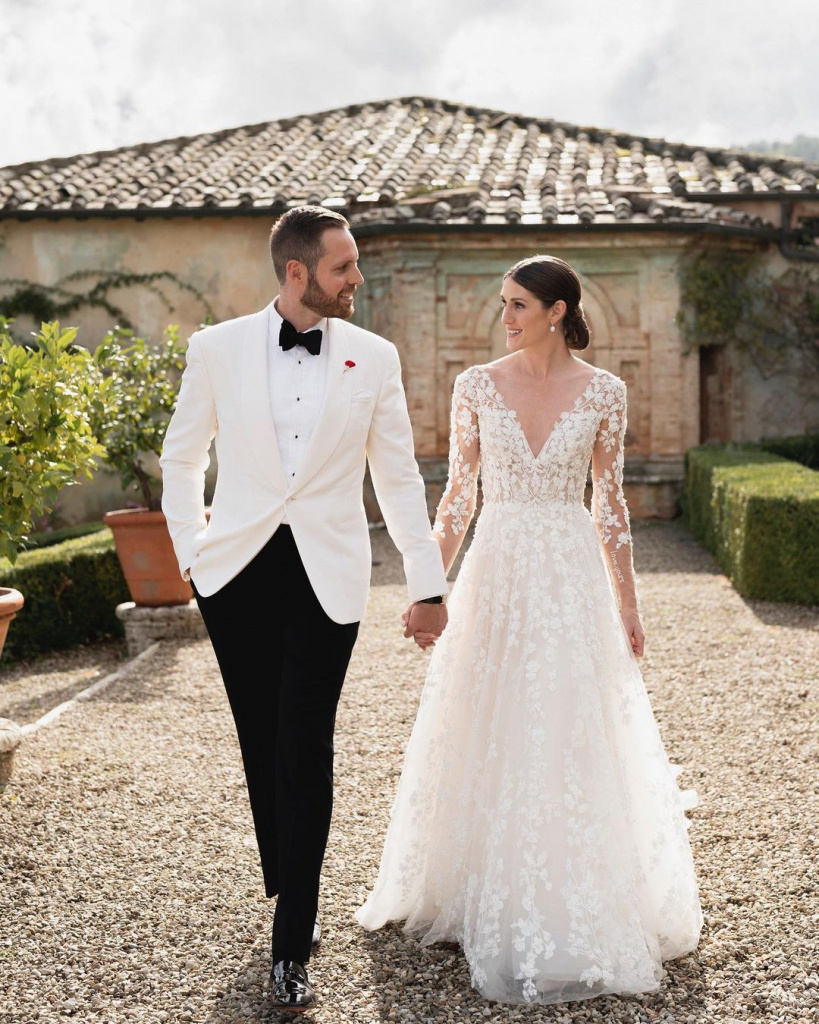 The brilliant creative collaboration of two designers, Tony Mentel and Jose Dias, has found the Justin Alexander brand one of the most well-known and sought-after names in the wedding apparel business. They cut their dresses according to architectural canons, transforming even females who are far from model standards into tender ethereal beings.
What is the secret, you may wonder? The major secret is hidden in the design of the bridal gown corset. They are sewed according to the original Victorian models' sketches, resulting in a precise "hourglass" form. Providing each bride with the impression that her bridal gown was custom-made for her.