50+ Fall Wedding Ideas You'll Want To Steal
Publication date:

10/05/2022

Updated:

04/07/2023
September and October are perfect for fall weddings. The weather is already pleasantly cool. It depends on the region, but even the surrounding colors take on pleasant warm shades. There is less bright green, but colorful leaves provide comfort.
It's better to hold a wedding in the first half of autumn when the earth is still warm and there is still no rain or frost outside. If your boyfriend proposed in the summer, and you don't want to wait for the next wedding season, try to prepare a wedding in the warm days of autumn. We have selected more than 50 ideas for your fall celebration.
10 Outdoor Fall Wedding Ideas
If you are planning a wedding in the fall, it's better to choose a special venue, where the entire ceremony and the entertainment part can be held inside.
First of all, we want to tell you about 10 fall outdoor wedding ideas: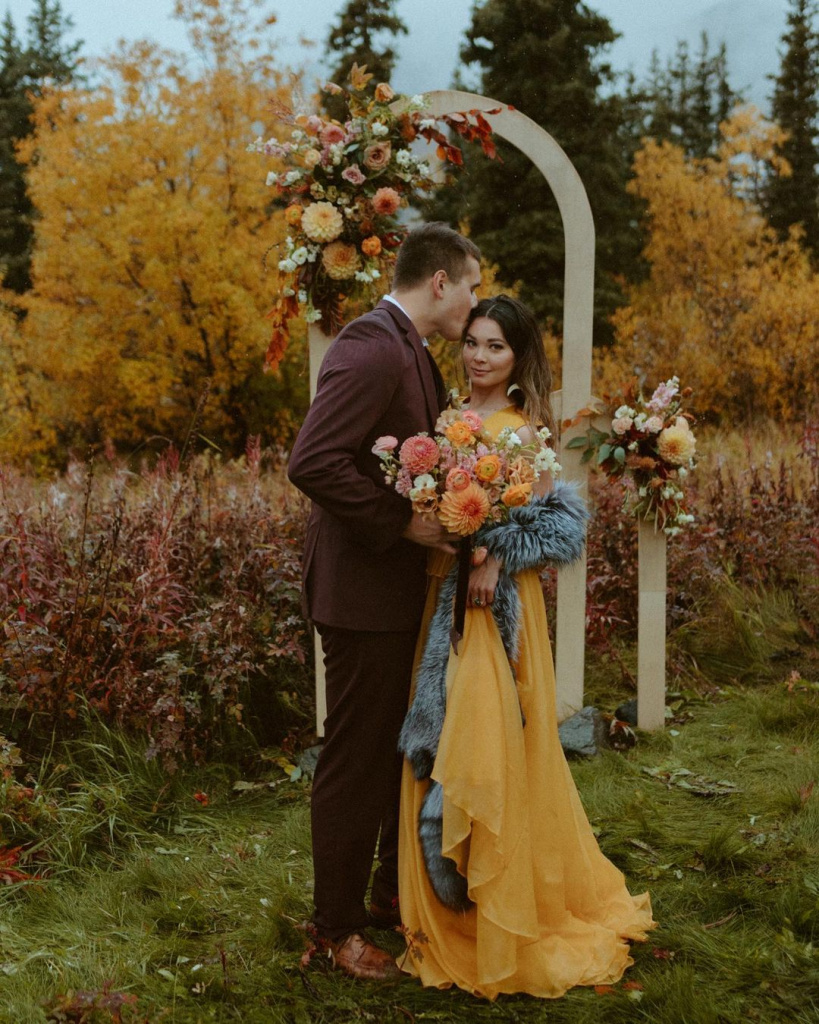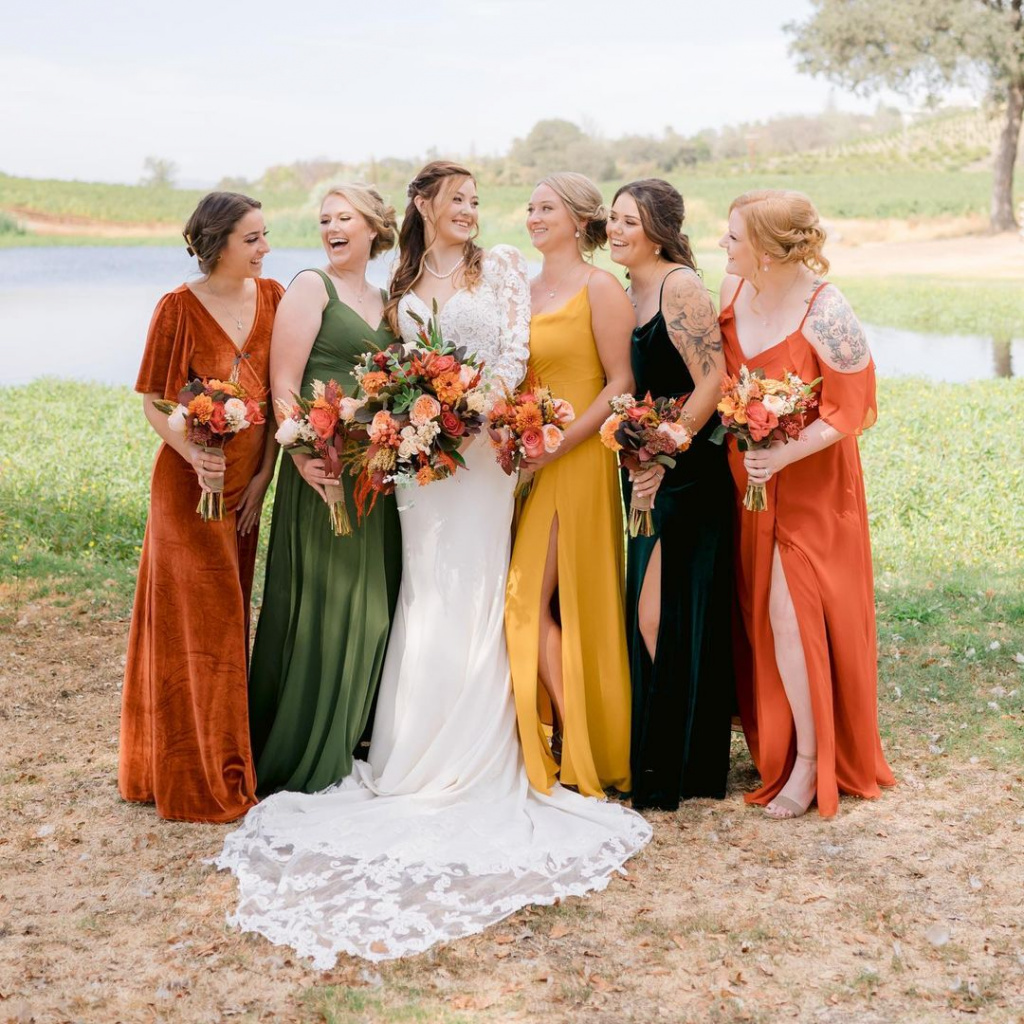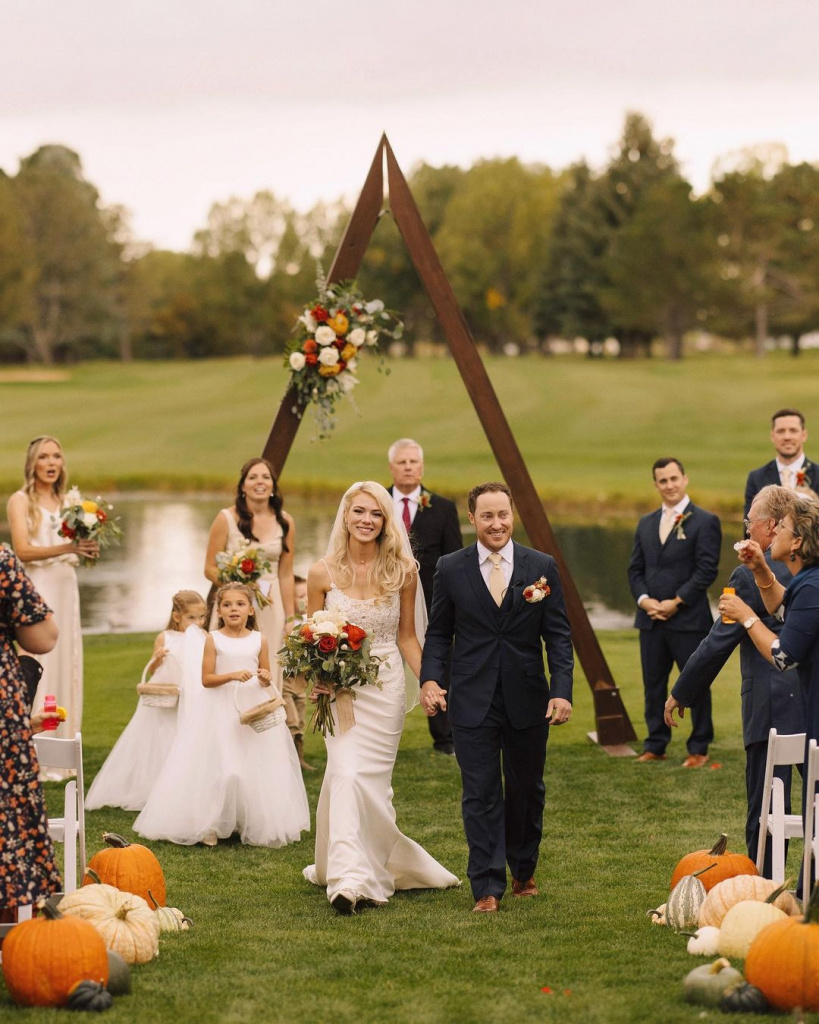 Transparent glass marquee.
Glass orangeries.
Panoramic glass roof.
Light and minimalistic photo zone.
Forest ceremony under a canopy of trees.
Buffet and dancing under the sprawling dome.
Trolleys with hot drinks.
Baskets with blankets.
Monochromatic umbrellas on hangers.
Many gazebos.
You can recreate each of the ideas in your way and add your expectations and wishes. If there is a beautiful natural landscape nearby, you can hold the ceremony there. You can also decorate the place of celebration only inside and leave the outside world completely out of consideration.
10 Fall Wedding Decoration Ideas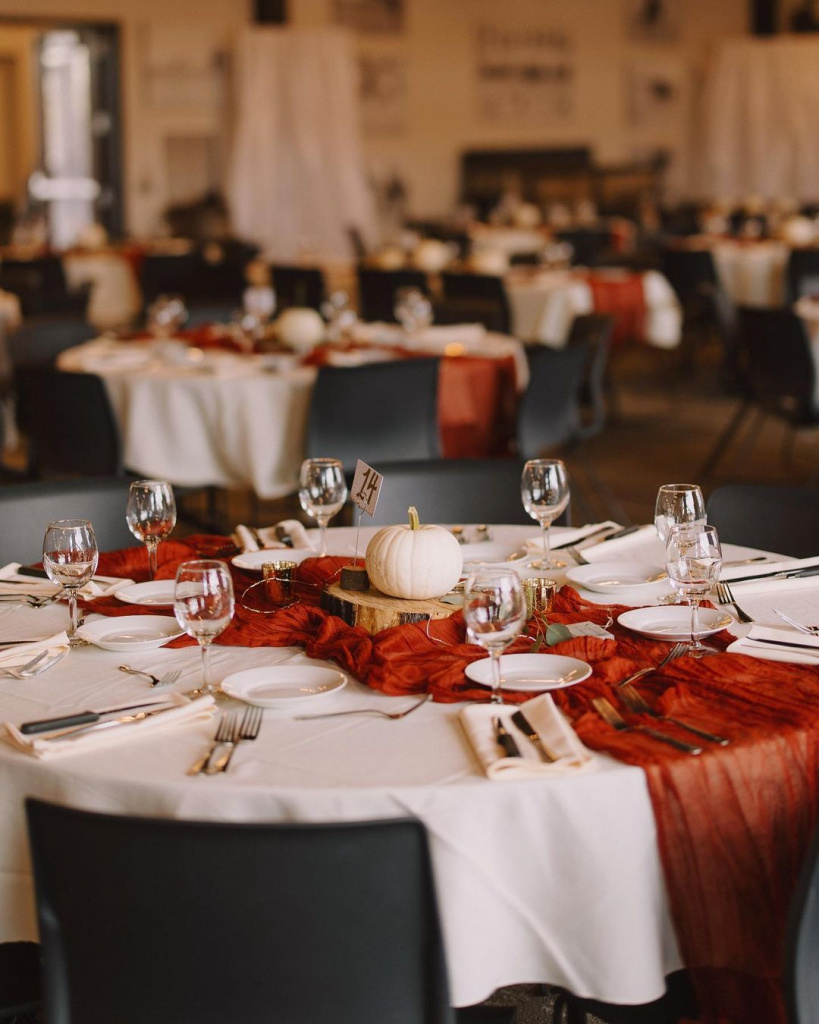 Before starting all general preparations, you need to determine the style of decor for your wedding. All details, such as invitations and menus, should look harmonious. You may have already seen most of the ideas on the Internet, but we want you to have the opportunity to do something truly unique on your best day.
Therefore, we have selected 10 creative fall wedding theme ideas: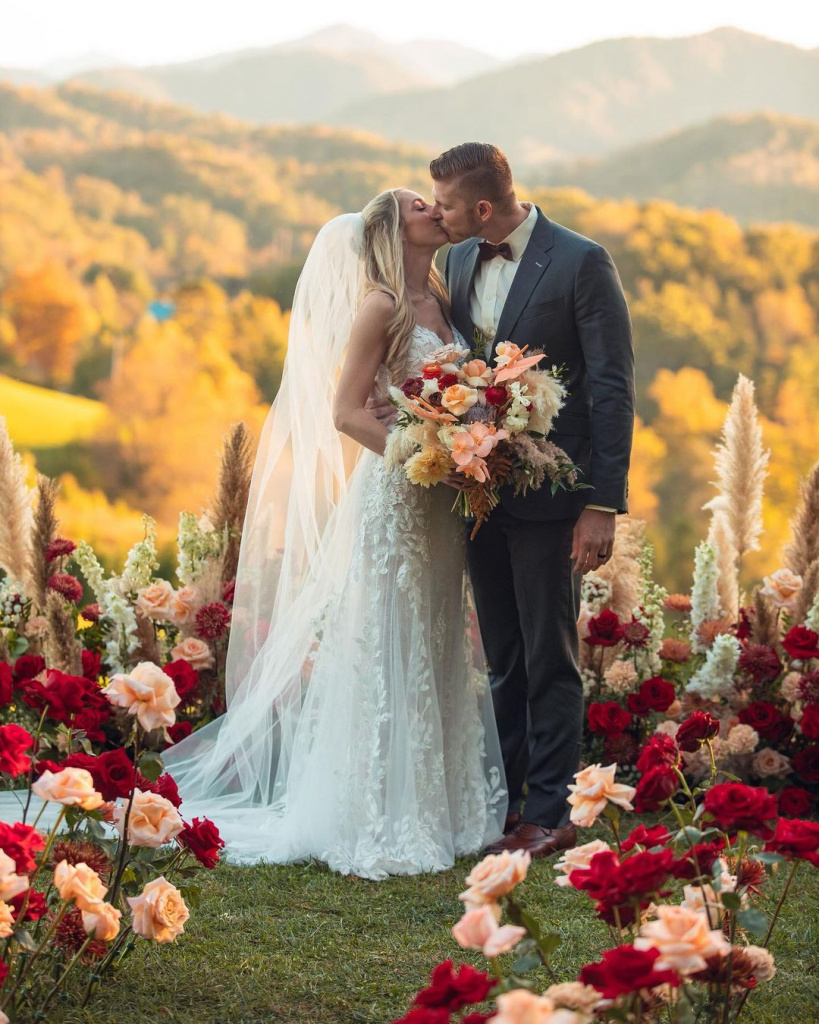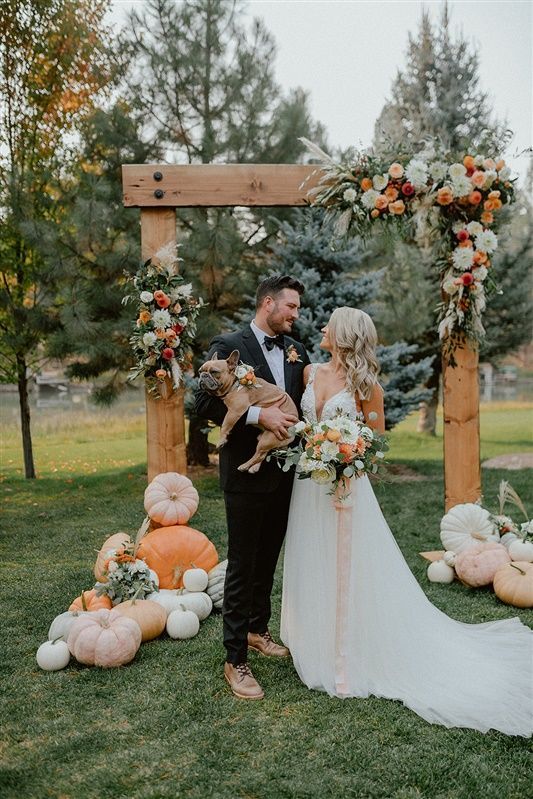 Natural materials: wood, branches, moss, cones, grass, and leaves.
Antiques: silver and steel candlesticks, worn cabinets, uncycled doors, carved chairs.
Persian style: colorful flowers and rugs.
Winery: large oak barrels with wine and whiskey, compositions of small autumn flowers in large pots.
Dried flowers and leather: bouquets of wheat, lagurus ovatus, gypsophila, leather canopies, and old shoes.
Paper and wax: old photos, a large number of candles of all different sizes, empty bottle with melted wax on it.
Paintings: old landscapes, large pumpkins, baskets of apples, blank paintings with inscriptions about the bride and groom.
Rustic style: wooden chests, hanging fabrics, dull natural greenery, and lots of fallen leaves.
Vintage: porcelain dishes, silver cutlery, exquisite table mirrors, and colorful hydrangeas.
Starry sky effect: a ceiling studded with lanterns. The photo areas and the ceremony area must be also hung with small lights.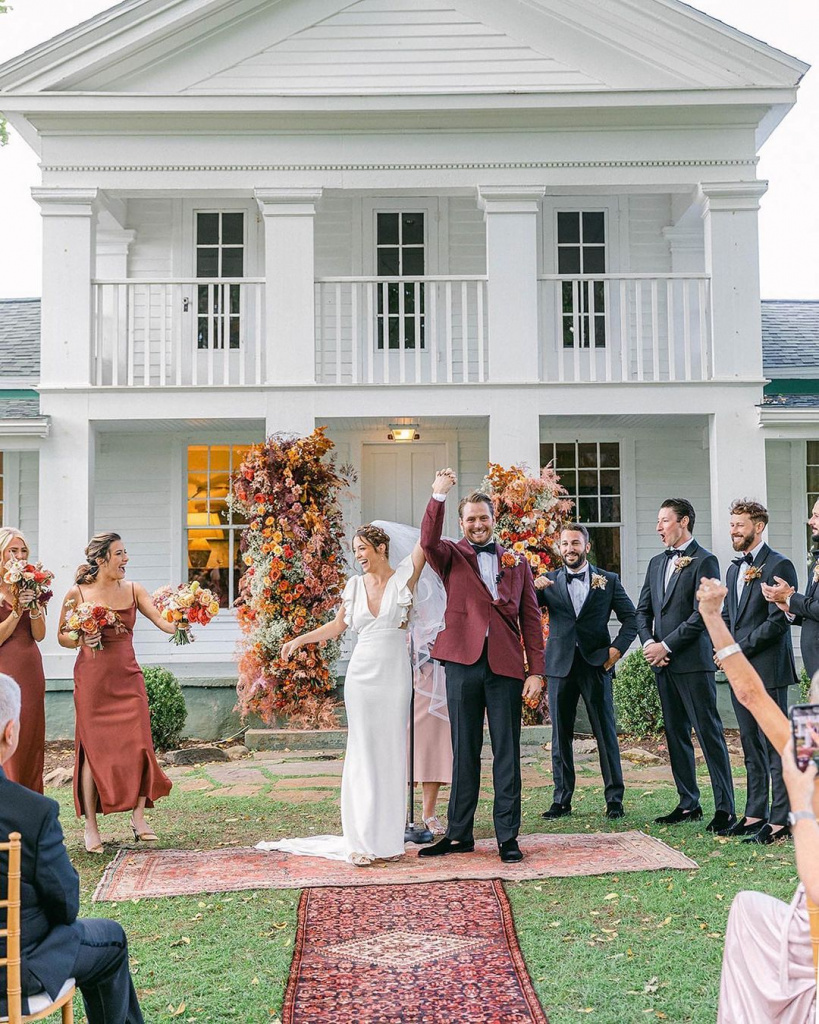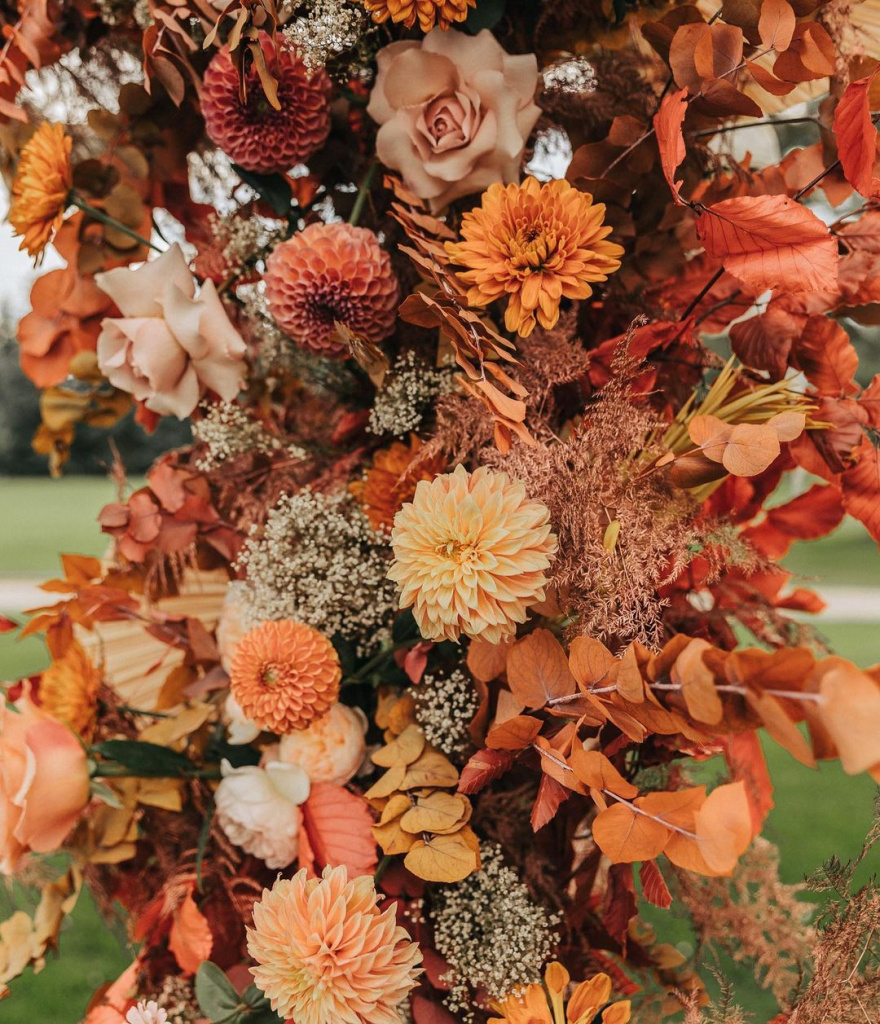 You can combine each of these ideas with one another. For example, aged photos and old furniture go well with candles and lanterns, and large barrels and chest suits to wax bottles and checkered rugs.
10 Cheap Fall Wedding Ideas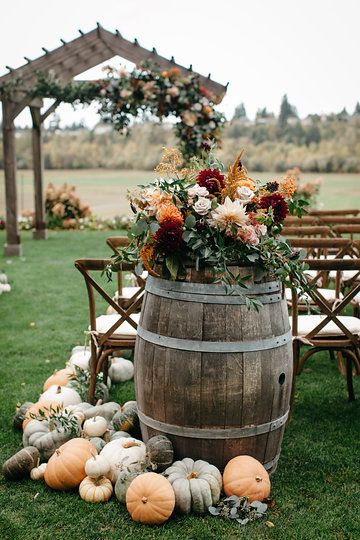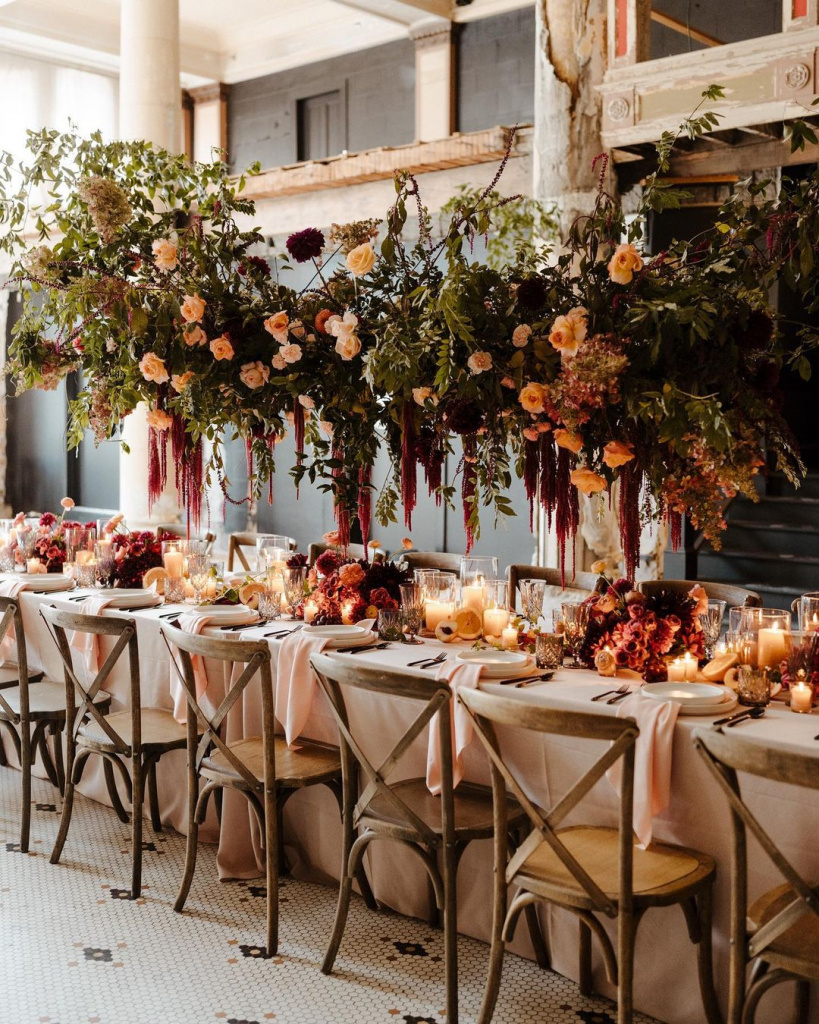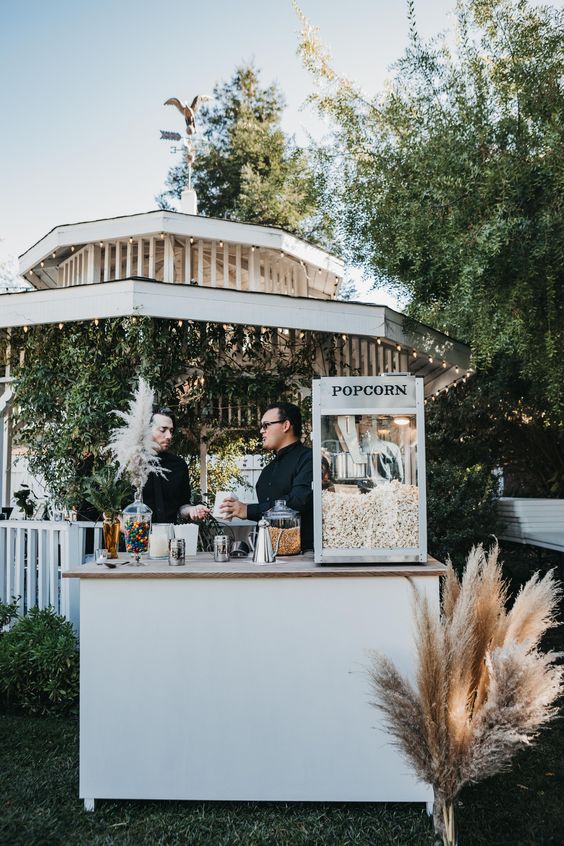 Autumn is the only time of the year when nature gives a lot of almost free decor. Bright leaves, dry wood, and lots of photogenic vegetables and fruits. These ideas can help you save some money:
Buy lots of different colored pumpkins. You can cut figures out of them, put candles and flowers there, and use them as decor.
Make a smoothie bar. Main ingredients, such as apples, pears, pumpkin, and celery, are cheap during this period.
Decorate the path to the altar with colored fallen leaves. There should be a lot of them, but you can collect them in the forest.
Set a table of pies. In autumn, there are many vegetables, so pies and cookies, especially if placed around candles, have a special taste and also look exquisite. You need to try to make the top-of-the-pie aesthetic.
Add a fall theme to classic cheap table candles. Wrap them with dry sticks, cinnamon sticks, and leaves.
Make apple decorations. You just need to cut a circle on top and put a small candle.
No extra rent. Make a photo zone out of stumps and wooden benches, and put blankets there for coziness.
Use what nature gives. Decorate the tables with cones, acorns, and chestnuts. For a luxurious look, you can paint them gold or silver.
Make a corn corner. There you can make a barbecue, set up a machine with popcorn, and even pour corn whiskey. Corn is cheap in the fall, and you can use it both in food and decoration.
Combine natural gifts and gold and glitter decor. Everything natural that you paint will become a unique decoration.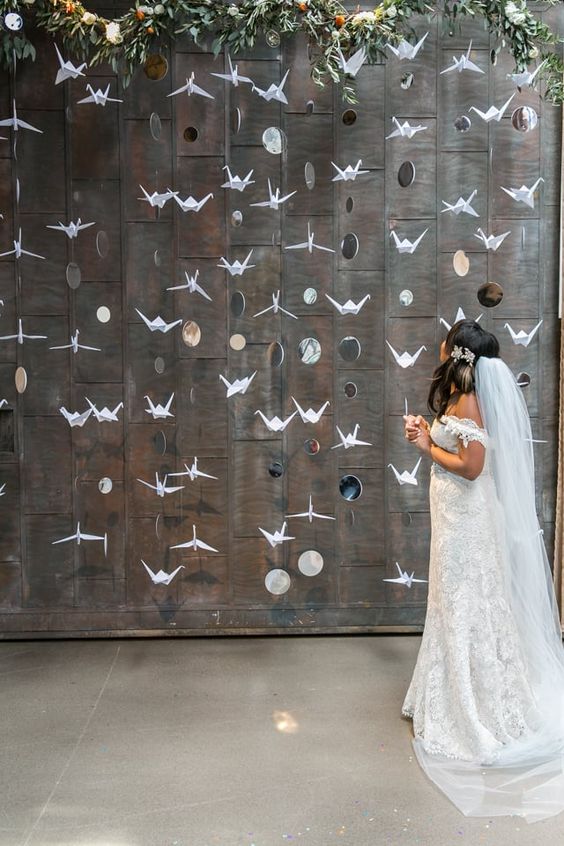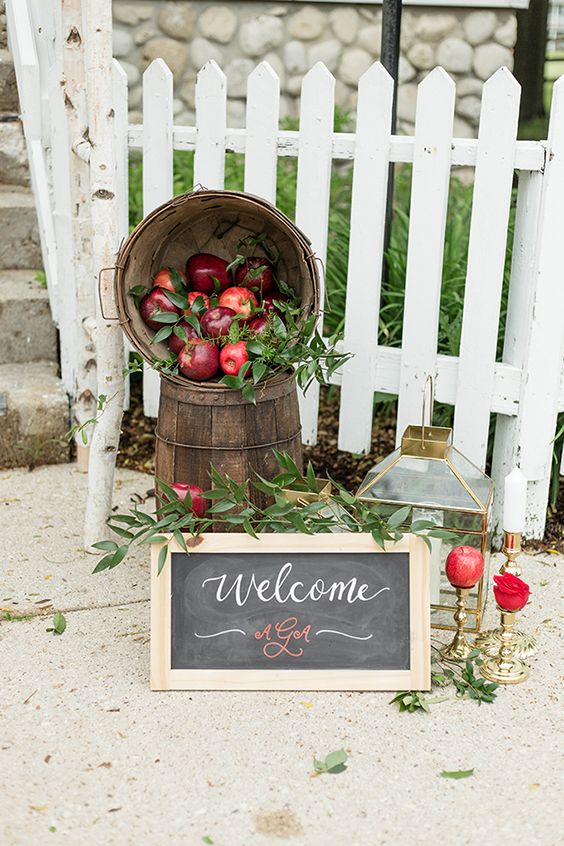 Special decorations don't always require expensive capital investments. Often we have to look around, get glue, paper, ropes, and paints, and soon something very special will come out. Of course, these ideas are relevant for those who love creativity and have enough free time before the wedding.
5 Fall Wedding Drink Ideas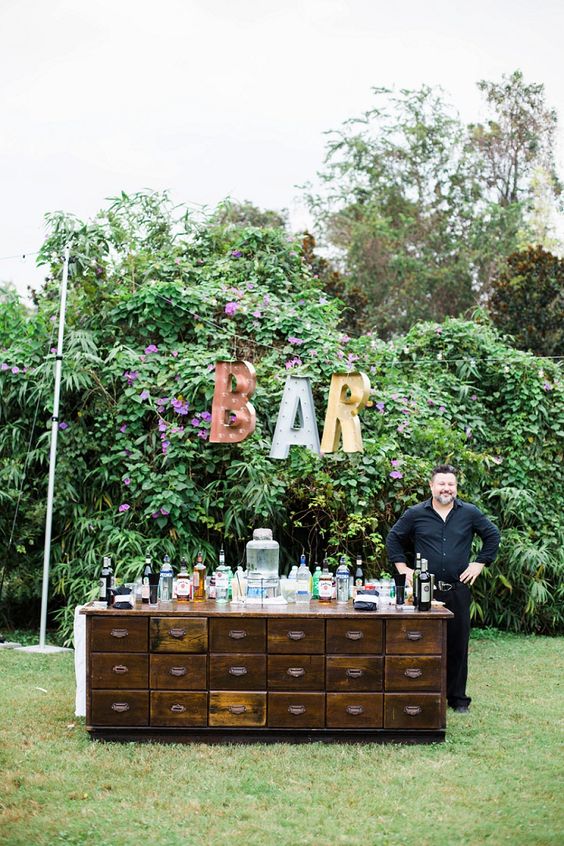 Since we have already started talking about decorations, it's worth saying that it's convenient and profitable to make food or drinks also like decorations. For example, you can put different vegetable beds on the territory, a set on top of a small smoothie bar, or make a whiskey bar and warm chocolate fondant near the lounge area.
So we thought and collected 5 ideas for autumn drinks that look awesome at a wedding:
Mulled wine bar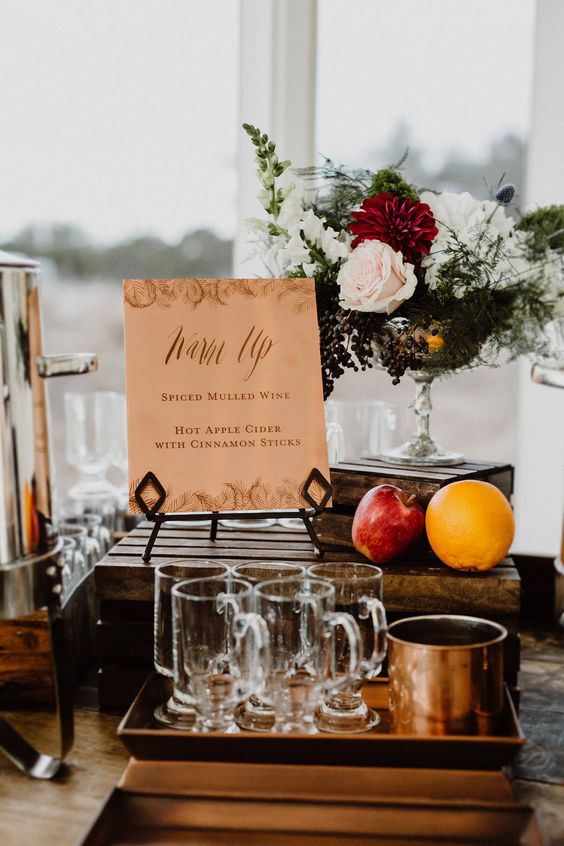 You can use white and red wine, add spices and fruits, decorate with dried oranges and cinnamon, and add spicy notes of calvados and lemon.
Coffee corner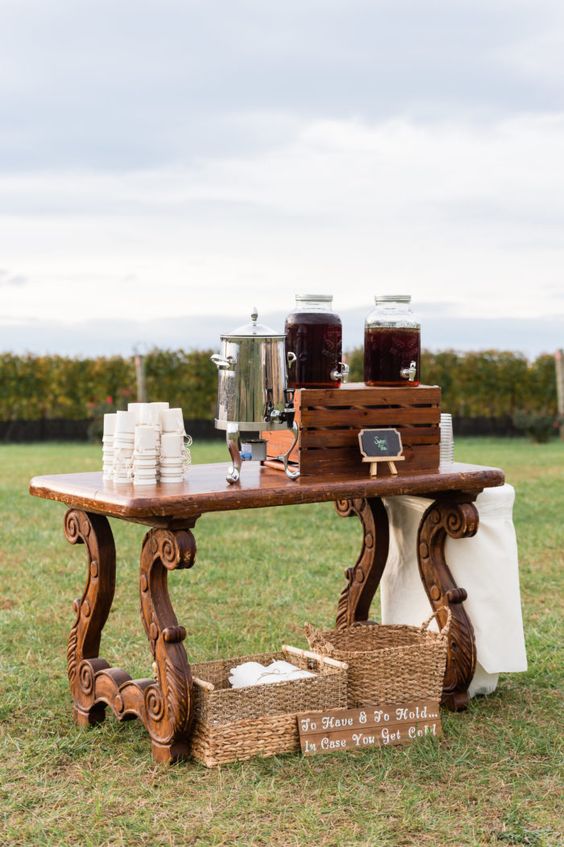 Decorate everything with rugs, pour sand, and make coffee in a pot called cezve in hot sand. It will be nice to offer baklava, pishmaniye, and halva on the side.
Time for cocoa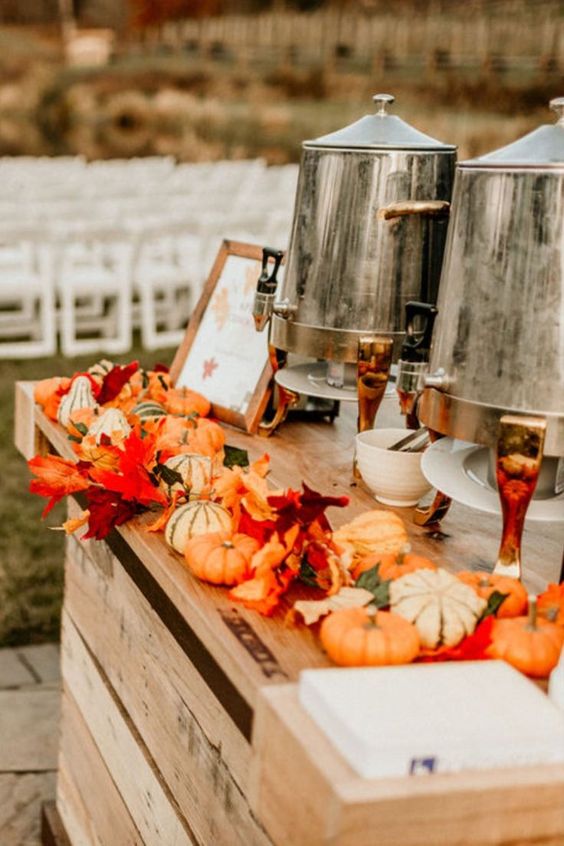 It's easy and inexpensive to do this. You can install a coffee machine for cocoa, and leave a choice of add-ons on the side, including marshmallows, cinnamon, chocolate drops, coconut, or ground nuts.
Hot chocolate corner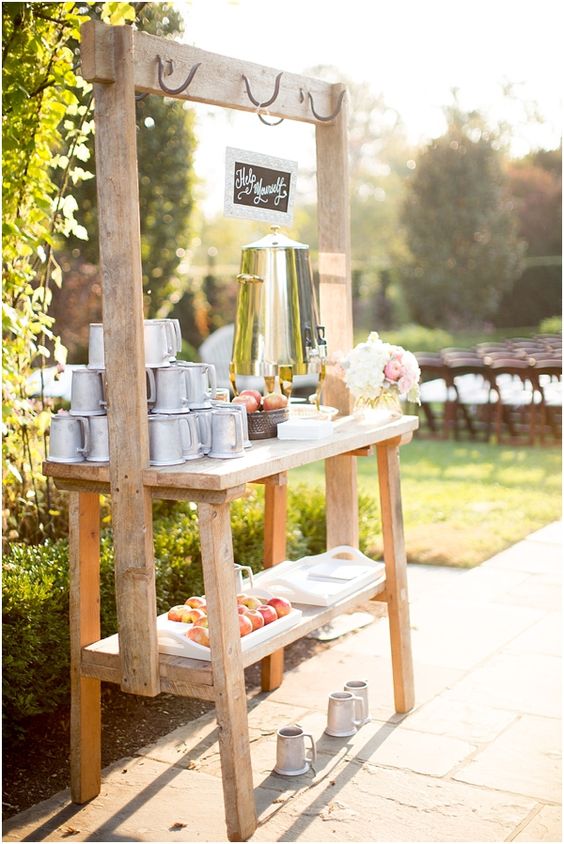 Here you can both pour liquid hot chocolate and melt chocolate blocks right in front of your guests. In this case, you can put fruit for fondant on the side, as well as leave there some disposable sticks.
Tea house
In autumn, people especially enjoy tea. You can even set jars with jams, and a cooler with hot water. Tea should be interesting: jam with sea buckthorn and mint, strawberry and basil, and others.
Always stick to one style in one location. If it's Turkish coffee, then there should be Turkish sweets on the side, if mulled wine, then gingerbread and citrus fruits.
5 Fall Wedding Appetizer Ideas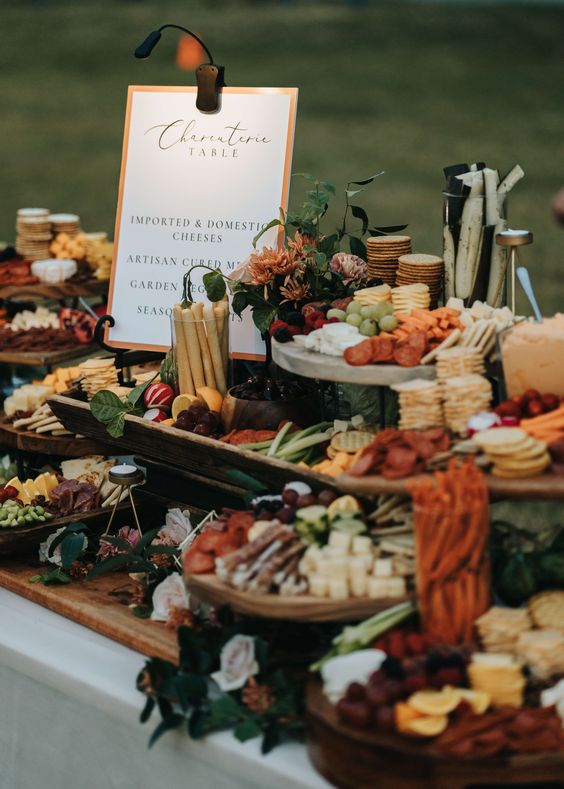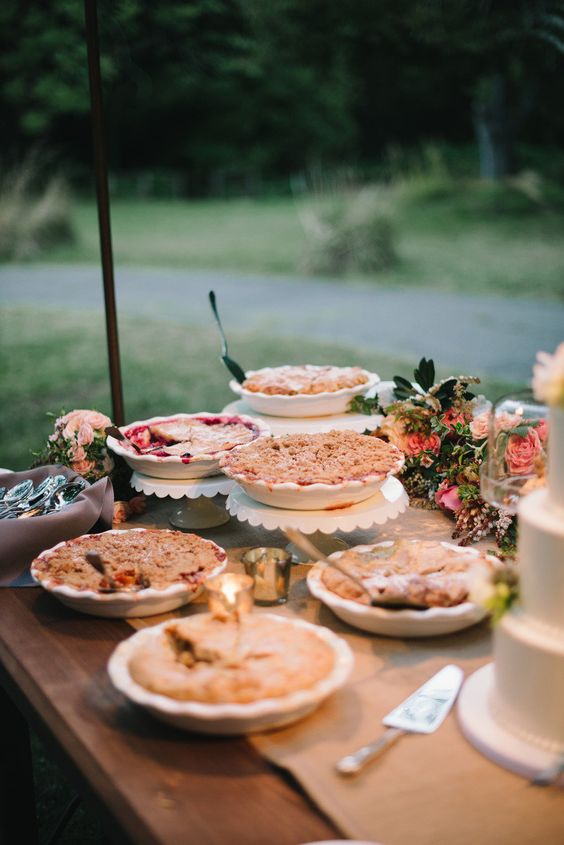 Various snacks are great to add to drinks. Of course, brides and grooms rarely have to worry about this particular detail, because the restaurant takes care of everything, but a few ideas for autumn snacks will certainly not be superfluous.
5 fall wedding catering ideas:
Buffet table with tartlets.
5-10 types of bruschetta.
Homemade cookies and pies with vegetables and berries.
Zucchini and eggplant rolls.
Pumpkin skewers.
In general, the entire buffet menu can also be made themed. For example, prepare only pumpkin dishes: skewers with pumpkin, Camembert, and honey, pumpkin roll with orange parfait, shrimp in pumpkin sauce, pumpkin tarts, and much more. Of course, the autumn buffet option will be more common. There you can choose to prepare dishes from autumn fruits, in particular grapes, apples, pears, and plums.
In fall, there is no such heat, so you want to eat more than in summer. This should also be taken into account when looking for fall wedding menu ideas.
5 Fall Wedding Attire Ideas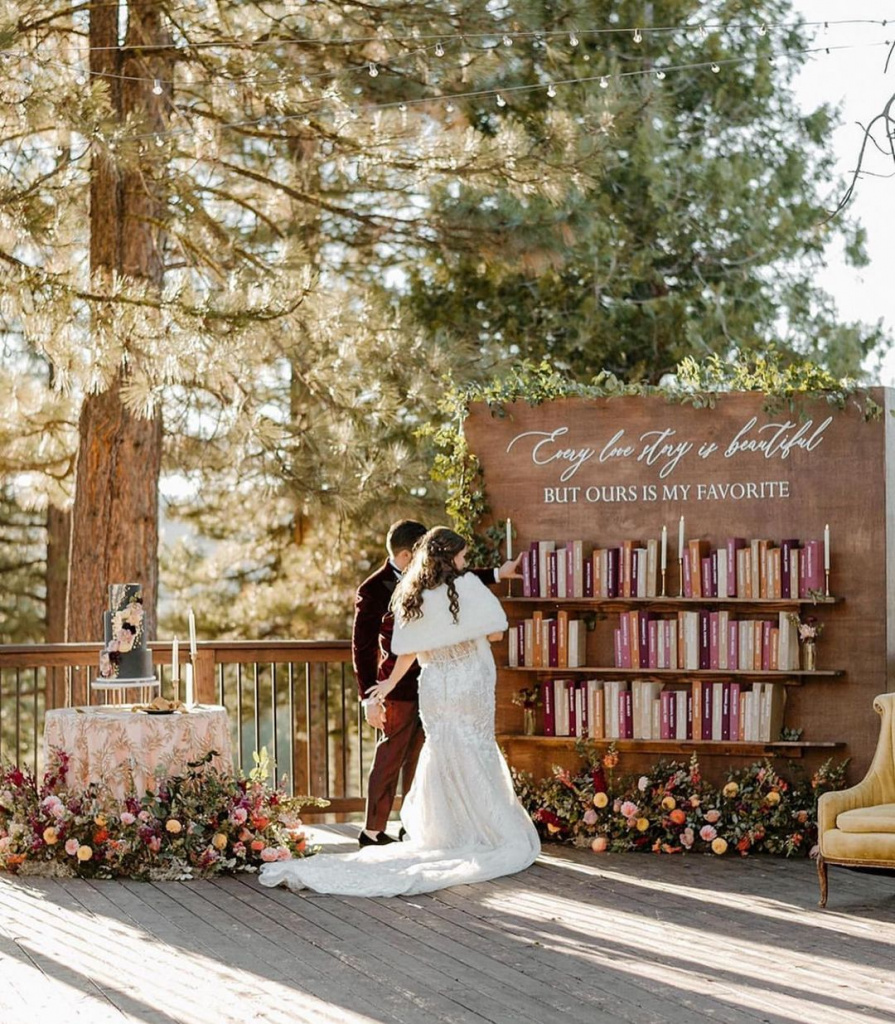 It is quite clear that in fall brides should choose warmer clothes. It isn't logical for the bride to wear sandals, and for the groom to go without a jacket. However, we aren't here to tell you exactly which dress to choose.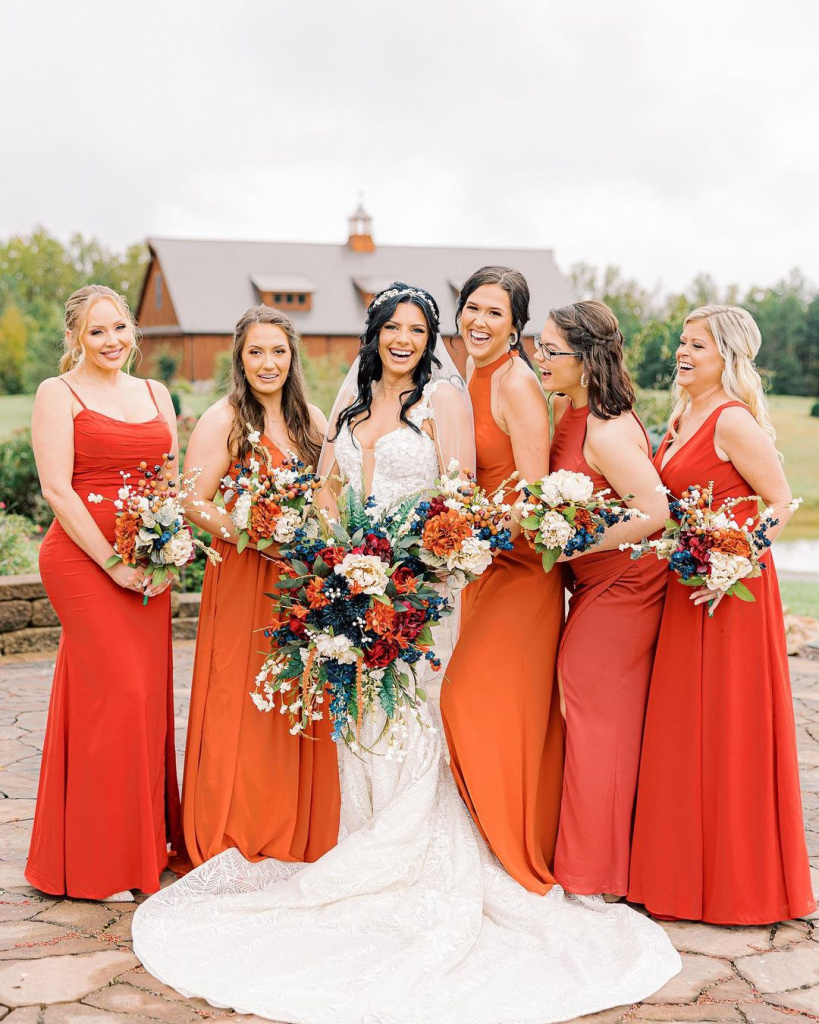 It looks excellent when the colors of the bride's bouquet and the colors of the groom's tie or his entire suit make the match.
You can consider the following colors for the groom and his groomsmen:
Brown suit and orange tie.
Beige tweed suit and burgundy tie.
Corduroy tie and light suit.
Navy blue suit and crimson tie.
Brick costume with leather suspenders.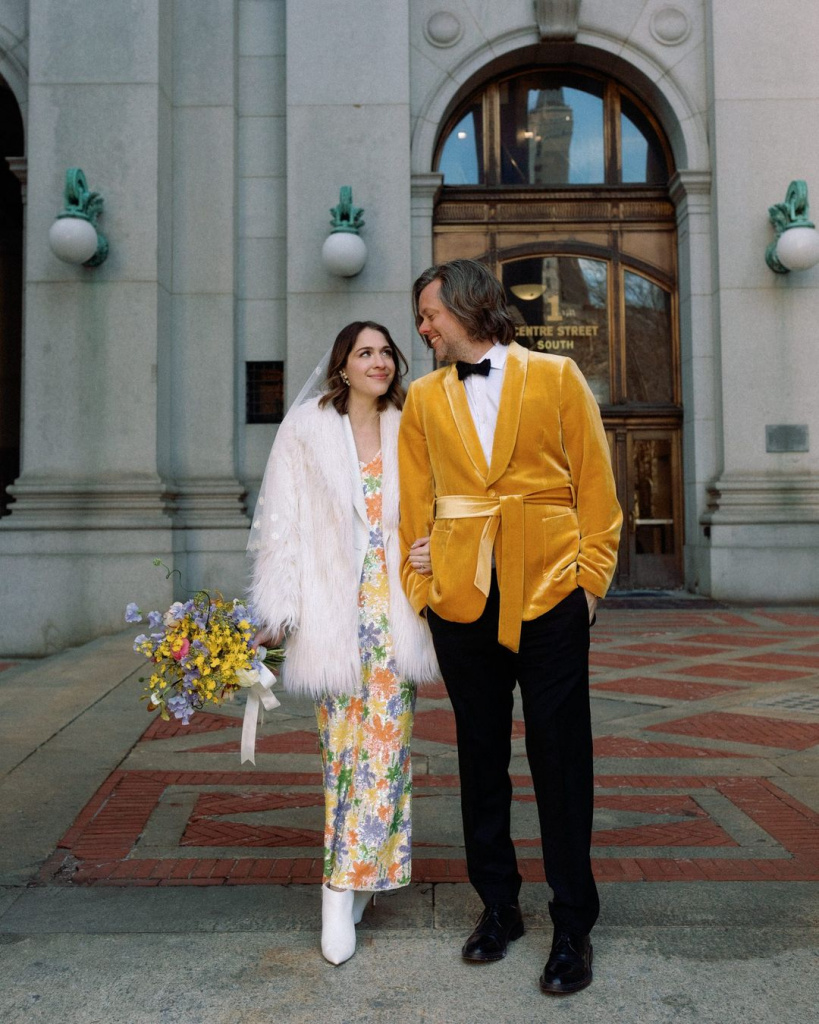 Go for a few try-on, and consider different fall wedding suit ideas. Maybe men don't show it, but a suit is no less important to them than a wedding dress is to a woman.
10 Fall Wedding Bouquet Ideas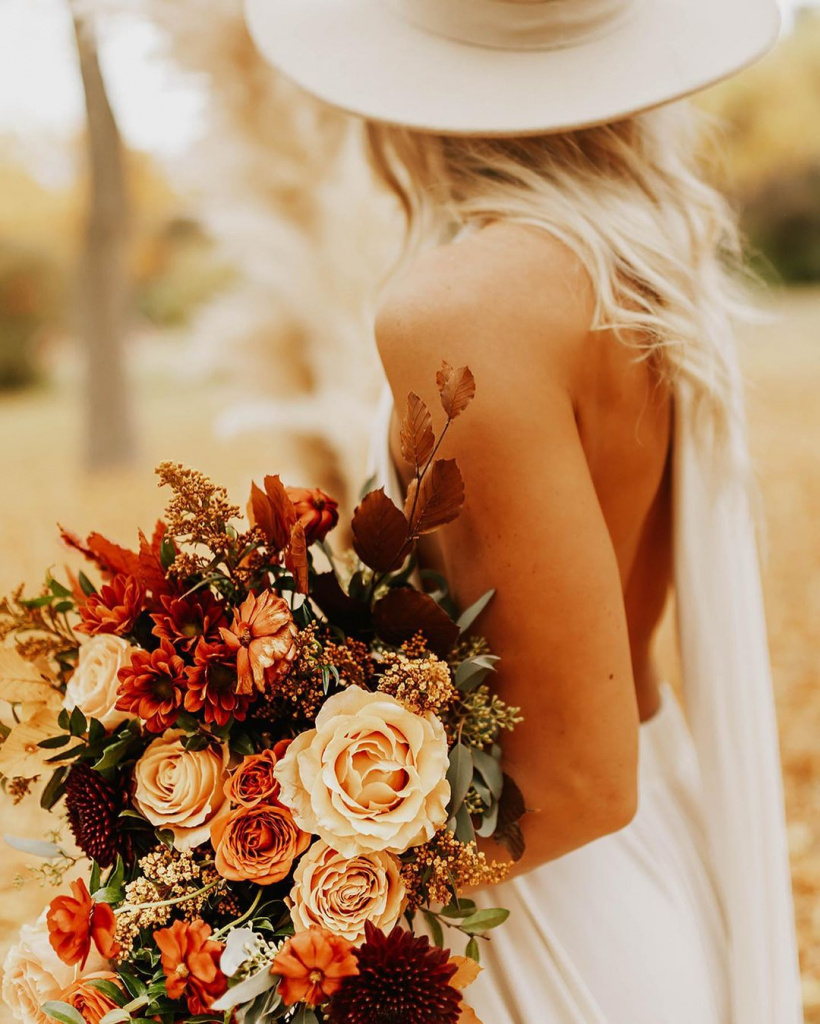 Fall bouquets have a special charm. They can be made pompous, bright, and interesting. Such bouquets always make wedding photos more authentic. That is why we selected 10 autumn flowers that make the bride's bouquet unforgettable:
Chocolate cosmos.
Craspedia.
Baby spray roses.
Snapdragons.
Charlie brown orchid.
Queens Anne lace.
Cherry brandy roses.
Feverfew.
Naomi calla lily.
Hanging amaranthus.
Solidaster.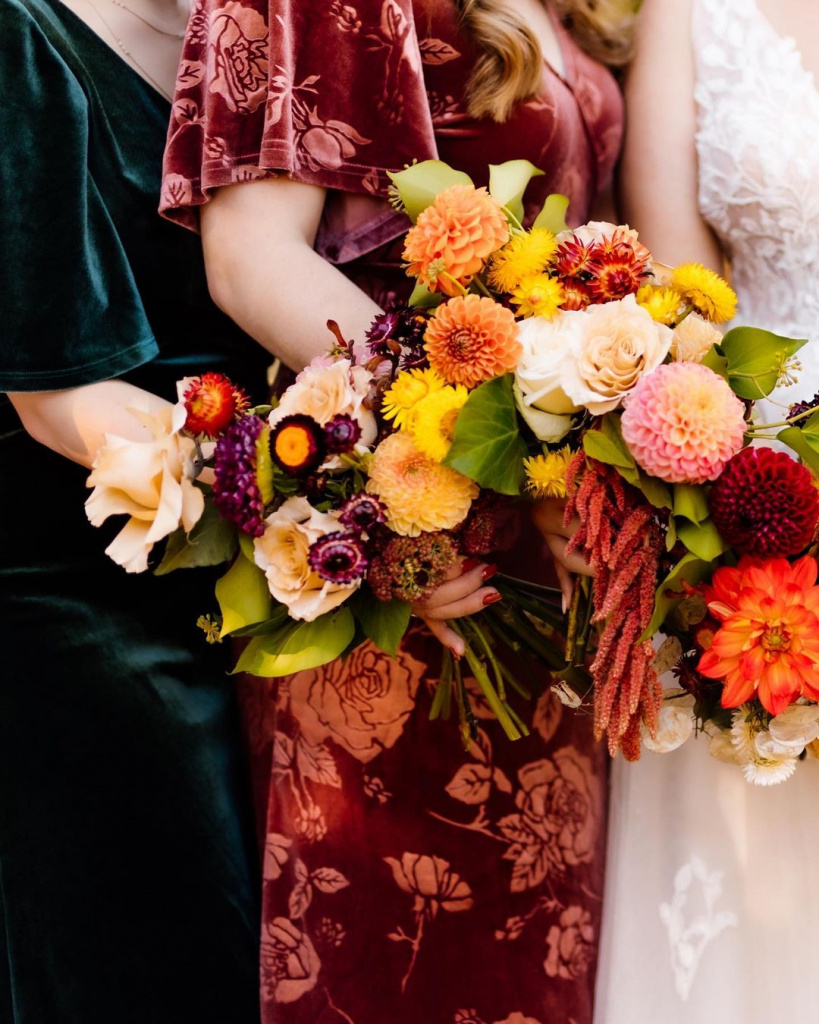 You can make something truly amazing from these flowers, as well as from greenery, eucalyptus, and dried flowers. The best thing about such bouquets is that only you will have one, they are unique and cannot be reproduced 100%.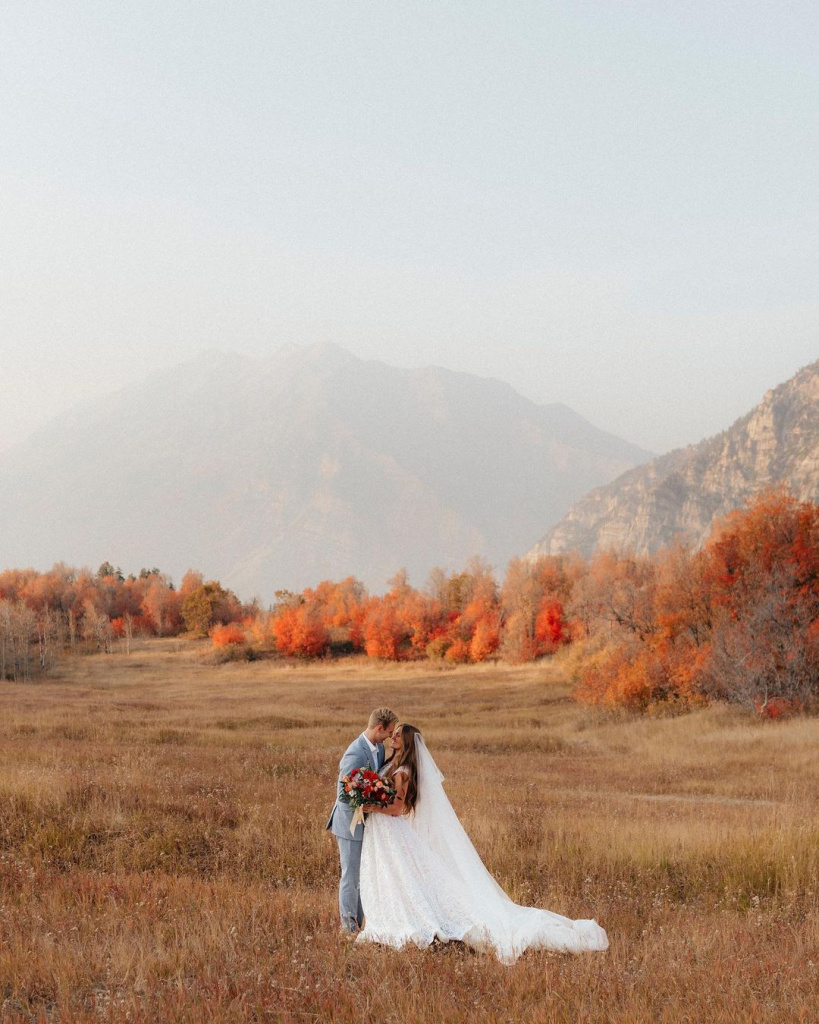 Fall is the perfect time for weddings, as there are many ideas for decor and food variety. For example, you can choose the Labor Day for your wedding. It's only required to make sure that no weather can spoil the celebration.