What Should Wedding Photographer Wear: Outfit Ideas
Publication date:

07/11/2022

Updated:

03/28/2023
Hello our fellow photographers, this article is for you! Working in the studio or shooting portraits outside doesn't limit you to the dress code. The main thing here is comfort, right? But when it comes to shooting a wedding, choosing the right outfit is crucial. So what are the options? Should you stick to the dress code? All answers are here!
What to wear as a wedding photographer
in the photo
Lauren Marks
It's often hard to find an outfit that you'll feel absolutely comfortable and free to move in. While shooting you have to lift your arms often, squat, and sometimes even lie on the ground. Your outfit shouldn't draw too much attention, but neither should it be boring. If we talk about fabrics - try something stretchy and breathy. These are just general advice, let's look at the outfit closer.
Shoes
Vital issue: they have to be comfortable. You're going to spend hours running around in those shoes, so make sure they won't let you down. Good shoes also must protect your feet (forget about open toes) and be slip-resistant.
Colors
Whole freedom of choice here. However, you should mind that bright colors may be distracting for the guests. The optimal and modest choice is dark and pastel tones.  
Style
Wearing official clothes won't be great for you if your regular style is the total opposite. How can you present yourself pretending to be someone else? Try combining your style with some classic elements. And don't forget to dress according to the weather.
Pants
The ones with many pockets are your friends. Wedding photography is about catching moments, so having extra batteries and memory cards in your pockets is vital.
As the wedding season extends from late spring to early autumn, in this article we mostly focus on the outfits for these seasons. But what should the photographer wear to the winter wedding? Few tips:
Layers! Wear a shirt under a sweater, so you can adjust to any temperatures, whether working outside or inside.
Warm pants are a necessity.
Thermal undergarments if you're working outside.
Snow-friendly boots.
Big warm jacket.
Gloves and a scarf are the must-haves when shooting outside.
Shooting a Winter wedding differs a bit from the one in Summer. Check out our article about the Winter photography ideas!
A photographer should not dress like a guest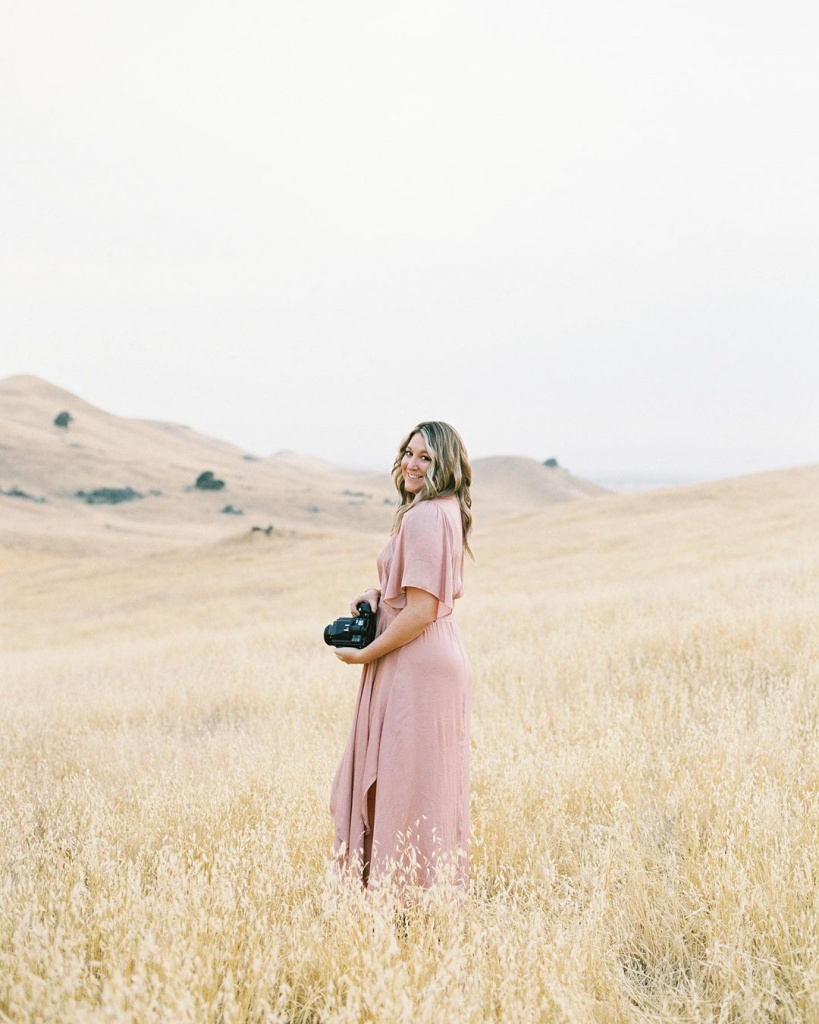 in the photo
Tiffany Longeway
Working as a photographer at the wedding there's a rule you should follow: you can't dress like the guests. Minimum jewelry, calm clothing tones, and it's better to avoid prints.
Considering all the stated above photographers often prefer to wear black and here's why:
It just looks professional, making you as invisible as possible.
To avoid their reflection for example in the eyes of the person in the picture, or the dark car standing nearby.
Black color hides sweat stains, which allows you to work as long as you need carefree.
Black is modest, classy, and has lots of benefits as a color for a wedding photographer's outfit.
Should a wedding photographer stick to a dress code?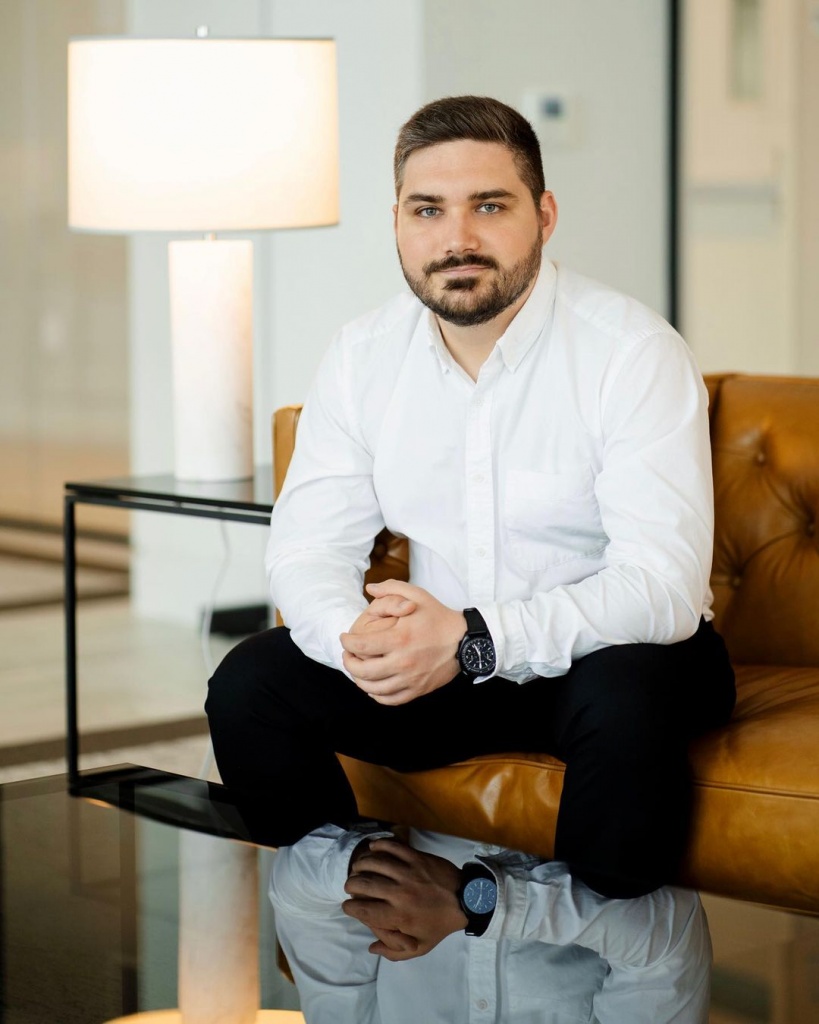 in the photo
Petro Kitsul
Most of the time there's no such thing as a dress code for the vendors at the wedding. Still, some couples insist that vendors stick to a particular style. In this case, you have to choose clothes appropriate both to the occasion and your job.
Although, while it's completely okay for the photographer to wear jeans and a T-shirt for their regular photo sessions, your wedding outfit should be more professional. It's a good thing to create a small capsule wardrobe. For a male photographer, it's a few formal button-up shirts of dark or pastel colors, dress pants, one or two jackets, and a tie (optional). And for a female - a few shirts (sleeveless as well), pants, a dark blazer, a skirt (long enough to move freely), and a long dress if the dress code is required. A jumpsuit for female photographers is also a good option.
Tips for Choosing what should photographer wear to a wedding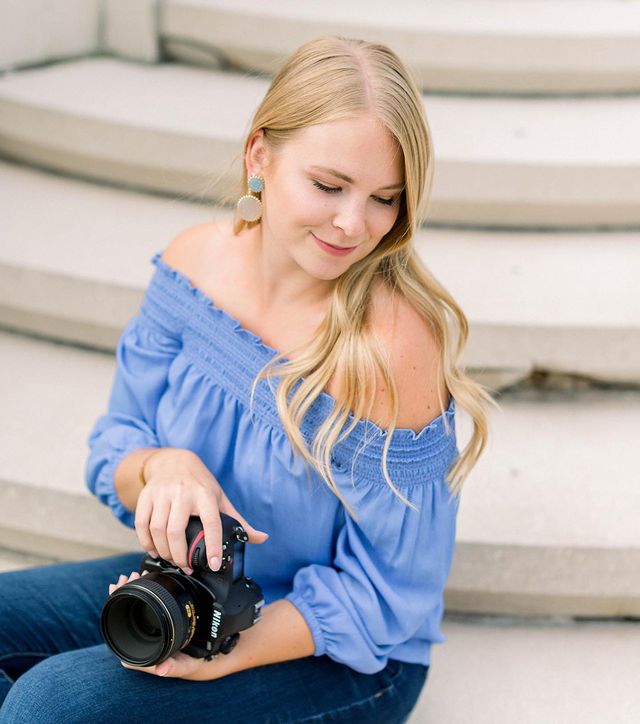 in the photo
Olivia Beyers
Although pretty much everything has already been said, there are still a few things to consider when choosing what to wear as a wedding photographer.
Speak to the couple
First things first, find out if there will be any dress code and if you must stick to it. Cultural and religious aspects should also be taken into account when choosing the outfit.
Be careful when choosing the dress
Ask the bride what colors the bridesmaids will be wearing, so that you won't end up wearing the same color dress.
Minimum make up
Leave the Euphoria-like make-up with red lips for another day. Nude eyeshadows and a little bit of lip gloss are just perfect.
Don't forget the sun protection
Shooting in Summer can end up a nightmare if you don't wear something on your head and cream with good SPF.
Wedding Photographer Outfits For Female Photographers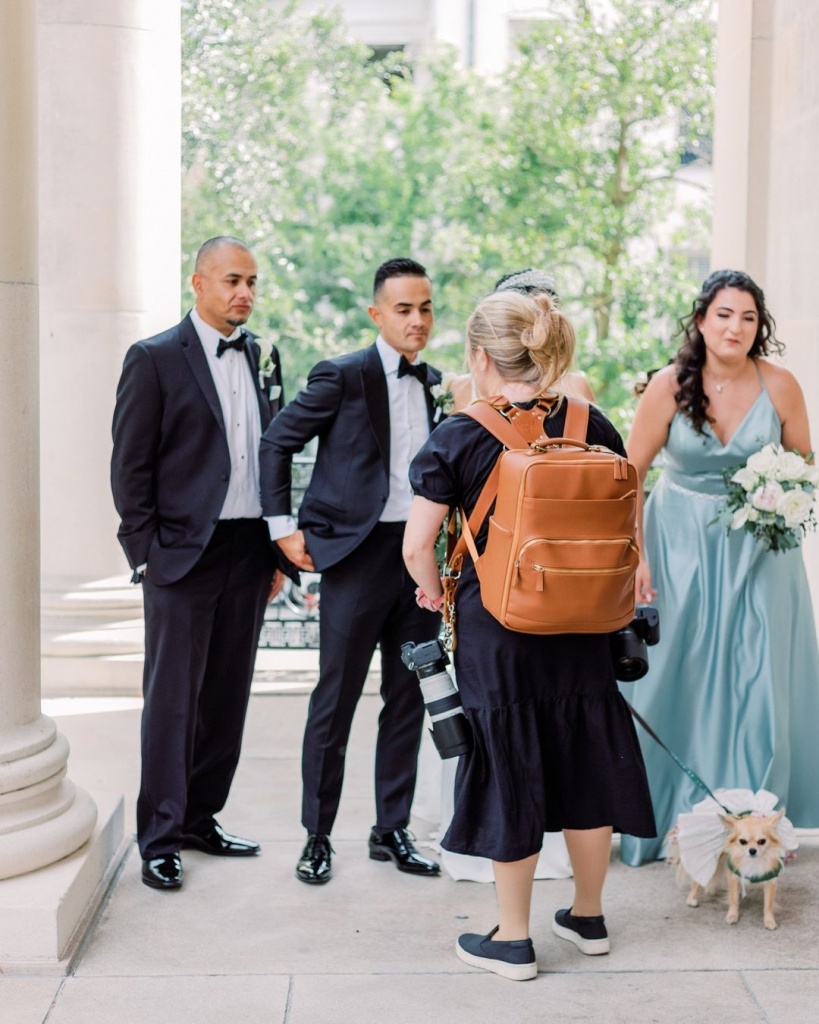 in the photo
Rachel Linder
Now let's focus on the outfit ideas for our beautiful female photographers. Having more freedom of choice than men, women still face lots of problems when it comes to choosing what to wear when they plan to shoot the wedding. Here are Wezoree's top 5 outfits for female photographers:
Long-sleeve dress (midi or maxi).
A jumpsuit with pockets.
Collared shirt with pants.
T-shirt with a midi skirt.
Button up blouse with pants or midi skirt.
Add some comfortable shoes and a blazer (optional) to any outfit above and you're ready to go!
Another question is what to wear as a wedding photographer when you're expecting a child. If photography is your passion and you can't skip another shoot, you're ready to work even if you're 30 weeks pregnant. Follow these tips to make your work as comfortable as possible:
Wear stretchy clothes.
Wear a belly band.
Compression socks are the life savers if you have to walk for 8+ hours.
No hills, only flat, comfortable shoes.
And two more vital things to remember:
Bring snacks with you, even if that's not what you typically do. They will help you control your blood sugar and prevent feeling dizzy.
Drink lots of water.
We hope this article will help you in your journey. We still have lots of stuff to share with you! Wanna know what the must-have wedding pictures are? Click here to find out!