How to Find a Wedding Videographer Near You
Publication date:

07/03/2022

Updated:

03/28/2023
Nothing will make you remember the inspiring moments of your special day like a wedding video. It's cool to have beautiful photos, but what about the movements, sounds, funny toasts and quivering congratulations, tears of joy of the closest people? Do you want to live every important moment more than once? Then you should take care of finding a videographer. Today we will tell you how to find a videographer near you to make this process as easy and enjoyable as possible for every couple of future newlyweds.
Why hire a wedding videographer near me?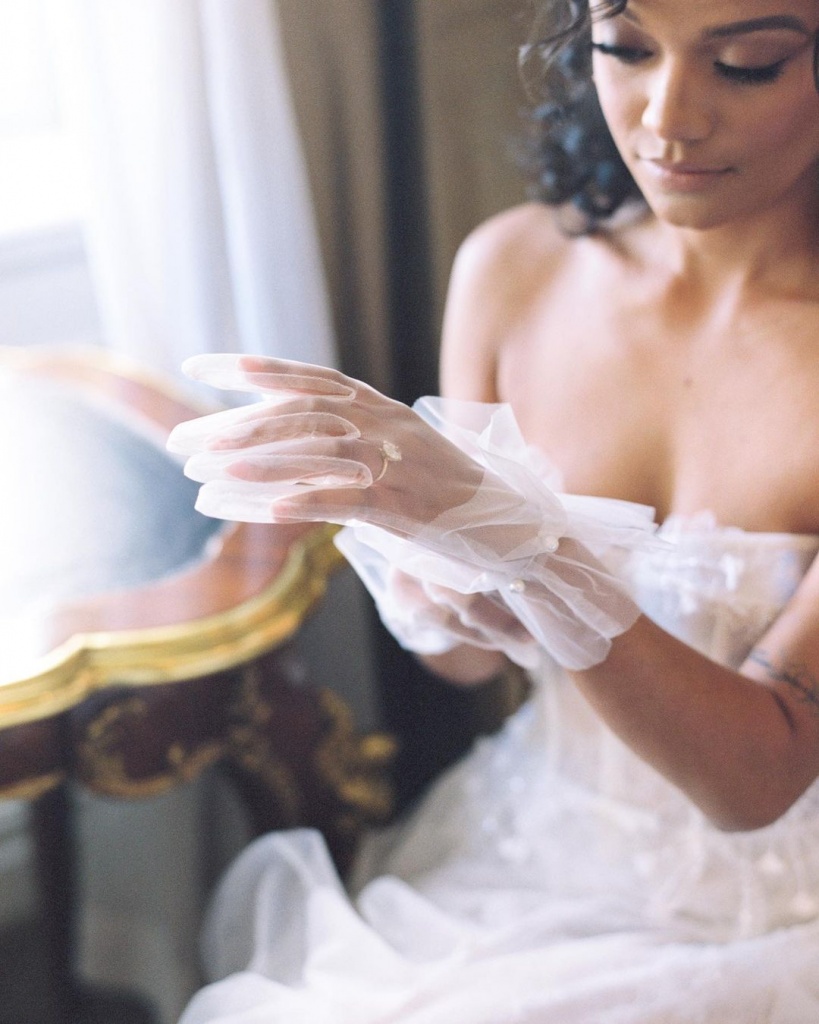 Photo by @kir2ben
What moments should be captured on a wedding video?
It is very important to understand before the wedding that there will be many moments during the wedding day that you will want to watch more than once. There will be also such moments that you will see for the first time when watching the video. And be sure that you will not regret ordering a wedding videographer. If you take your choice responsibly and give preference to a professional. Videographers work in a team since a wedding is a very important celebration. Less than two specialists can't do this job at a high level. They will be able to capture:
The first dance that you have been rehearsing for so long. We are pretty sure that you'll want to see what you got as a result and how you looked?
Tremulous congratulations from parents and grandparents. They have been waiting for this day as much as you. And some maybe even longer. We are sure that they will want to convey their great love and joy for you in their words. Aren't these the words your future children would like to hear?
Your wedding vows. This is the moment that will never happen again and you will not be able to compare it with anything. The moment when you become one united family. Such an important and serious step in your life. It's worth hiring a videographer for your wedding, even when you need just to film those few minutes.
These are just a few moments, but just think how much can happen in one single day!
Why is it important to hire a wedding videographer near you?
A huge plus is that the videographer already knows the locations where you can organize a video shoot. Having vast experience, he/she can help you choose the right time for the shooting in each specific location. This will beneficially affect the result.
How to choose a wedding videographer near you?
Decide on a style
Revising the works of the best wedding videographers near you, you will see how creative a wedding video can be. Undoubtedly, you'll want to have not just memories, but a work of art from a cinematic wedding videographer near you. Just imagine how great it will be to show such moments to future generations.
A wedding videographer should have his/her unique style. If you look at several works, you should find out his/her personality. This is very important, as you can decide whether you like such work or not.
Each specialist has his/her approach to wedding videography. Your task is to find the one who impresses you the most. For example, some videographers work in a documentary style. All the events of the wedding day go in chronological order in such videos. Other videographers like to use a huge amount of special effects. Decide which style is closer. It's a mistake to choose a videographer who shoots in one style and then send him examples of work from other vendors who shoot in a completely different style.
Make wedding video a priority
We are by no means saying that you need to forget about everything else. But it is important to choose a videographer with a clear mind. If you plan ahead of time, you can be sure that you will always be rewarded.
So many couples are extremely responsible when it comes to choosing a photographer, but neglect the wedding videographer. Some people even pay more attention to choosing a wedding cake than a wedding video, which they often regret as a result. Firstly, couples put off choosing a videographer, and when the time comes to hire a specialist, they have to choose not from those they like, but from those who are free on their date. Remember this and do not repeat this mistake.
What to look for when choosing a wedding video
There are a few things you should consider when choosing a videographer:
how good is the video
is there sufficient lighting
rate the sound quality
how appropriate is the music
how smoothly the videographers made the transitions
are there special effects and how much do you like them?
Ask other vendors for advice
If you have already hired other specialists and you are confident in your choice, it is worth asking their advice. They will be able to tell who they feel comfortable working with. They can also talk about professionals with whom their clients have left positive feedback. As a result, you will get the desired result if the whole team is working harmoniously.
The work of a videographer and photographer
They must work as a team. Since these specialists will spend the whole day with you, the work must be coordinated. They shouldn't interfere with each other. Rather be helpful to each other. It would be great if they already worked together. This will be the key to successful work.
Use Wezoree
On our website you can find a huge number of professionals and sort them by location, choosing your city. You will see not only their works, but you will also be able to read customer reviews and contact the selected professional directly on the website to find out what possible wedding packages they can offer you, whether your date is free, and other important points.
Use websites with wedding videos
You won't be able to decide which style you like until you evaluate the work of different videographers near you. To do this, we recommend you to look at different websites. You can subscribe not only to our website but also to Vimeo. There you can easily sort specialists by city. Some resources provide the ability to search even by a wedding venue.
Look for reviews online
Even if this is a videographer from your city and you like the works, you should look for reviews on the Internet. If you manage to find couples who have already collaborated with a particular videographer, then ask them the following points:
were they satisfied with the result;
did the videographer arrive on time;
ask whether all the important moments were filmed;
whether he gave the final result within the agreed time frame';
whether the presence of videographers was annoying or was it easy and comfortable to work with them;
did you get the result you expected;
be sure to specify when they had a wedding. After all, a lot can change in a year.
Meet in person
It is important to find not just the best photographer near you, but your own. This means that the vendor must impress you as a person. It should be easy and simple for you to work together. If you can't meet, please schedule a Zoom meeting. If the photographer can't find time to meet with you, that fact should also tell you a lot.
When should I start looking for a wedding videographer near me?
According to the research, we recommend that couples start looking for a specialist as soon as they've decided they want to organize a wedding. The search should start 10 months - 1 year before the date.
Professional videographers are worth their weight in gold, so it's important to decide as soon as possible. Then you will have the opportunity to choose from a larger number of specialists who have your date free. This will be especially critical for couples who will marry during the hot season. The demand for videographers is much higher in some months, so there are also more requests.
When you have weighed all the pros and cons, and finally decided on the choice of a videographer, you just have to sign a contract.