Top 12 Wedding Decorations to Fit Every Style
Publication date:

08/03/2022

Updated:

03/29/2023
Choosing appropriate decorations for your wedding day might seem to be a tough row to hoe. The task consists of plenty of small details and nuances. You have to opt for all things from the wedding invitations to a guest book. All of them have to represent you as a couple, your story, mood, and lifestyle. Remember that the style consists of small elements and each of them matters though Wezoree has prepared for you 12 unique, universal, and just best wedding decoration ideas to fit every style!
Neon Wedding Sign As Best Wedding Lights Idea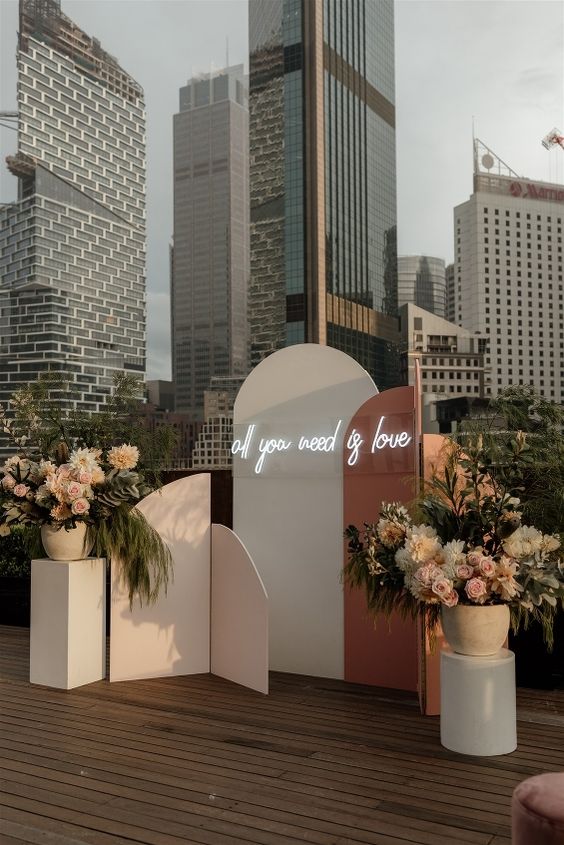 The neon wedding sign is thought to be one of the best wedding wall decors since there are heaps of possible fonts, options of lighting, and sizes of the sign you are free to choose to customize it. You might go for a floral edging or a classy metallic frame. Additionally, the right background also counts for the great total look of the decoration.
Puzzle Guestbook As Top Wedding Activity Idea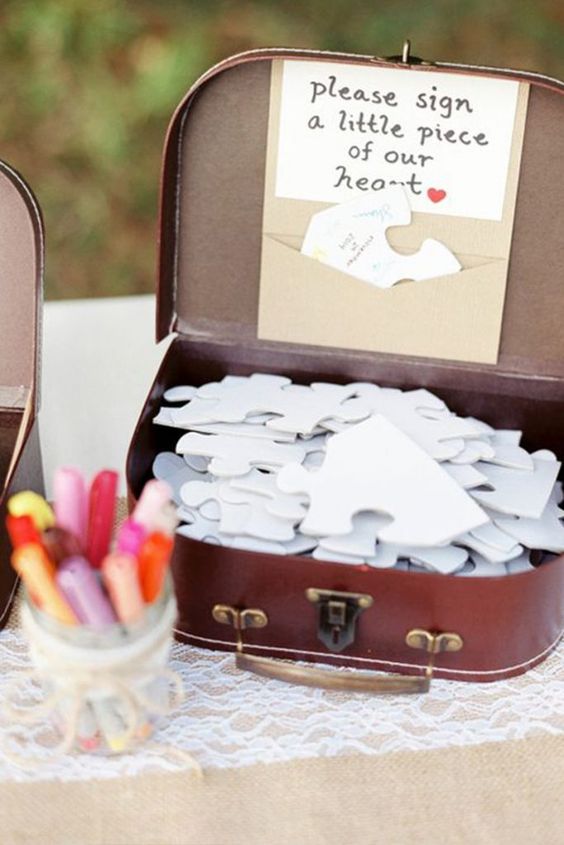 Give it a try and you won't regret it! This top wedding decor tip is favorable and chosen by so many couples. Whether you're choosing a classical wedding style or a rustic one, the puzzle guestbook is perfectly combined with any of them. It gives a certain personal touch as your guests will sign the puzzles and you might design all the accessories customized to your wedding date and ideas you'd like to share.
Party Wedding Ideas With Cute Sparkle Tags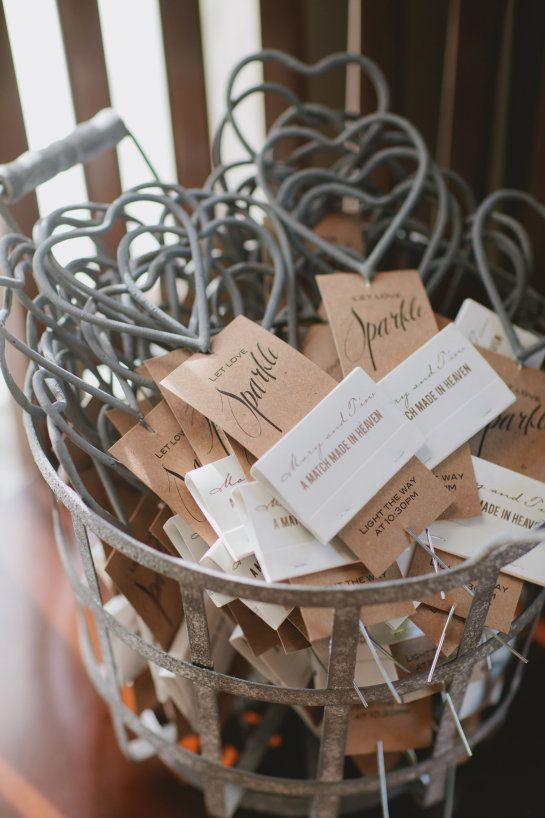 Lightning the sparkles put the finishing touches and it seems to be a pretty logical conclusion to a wedding day. To make it even more lovely attach personalized tags to the sparklers. This easy wedding decor idea is not only a harmonical part of the evening attraction but also allows your guest to become the creators of your unique tale.
Wooden Place Cards As Wedding Table Decoration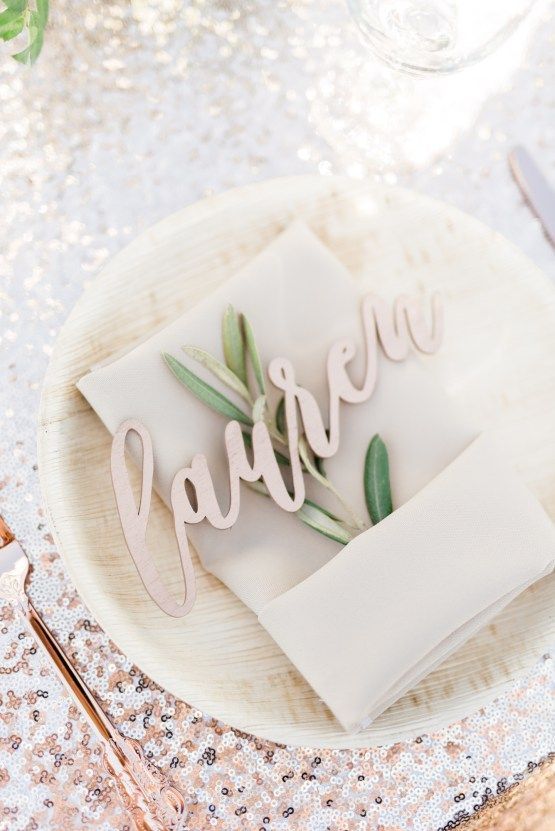 Ordinary cards are simple and classical though personalized wooden figures, each cut out of wood will amaze your guests. Pick an appropriate design and color since there are enough options to choose from!
Vintage Corner As A Wedding Decor Trend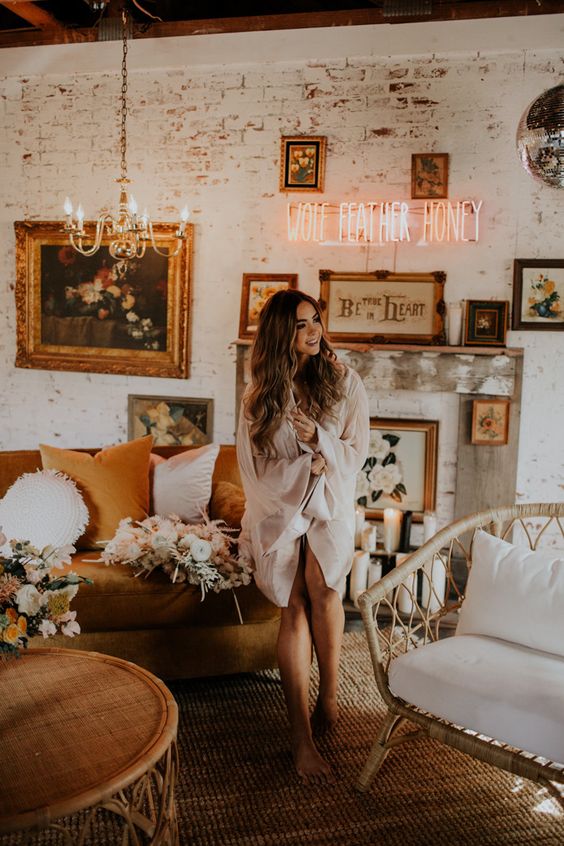 Being an additional wedding photo spot, the vintage corner gives the impression of beautiful old times and the opportunity to capture some elevated shots.
Top Wedding Table Decoration - Individualized Wedding Napkins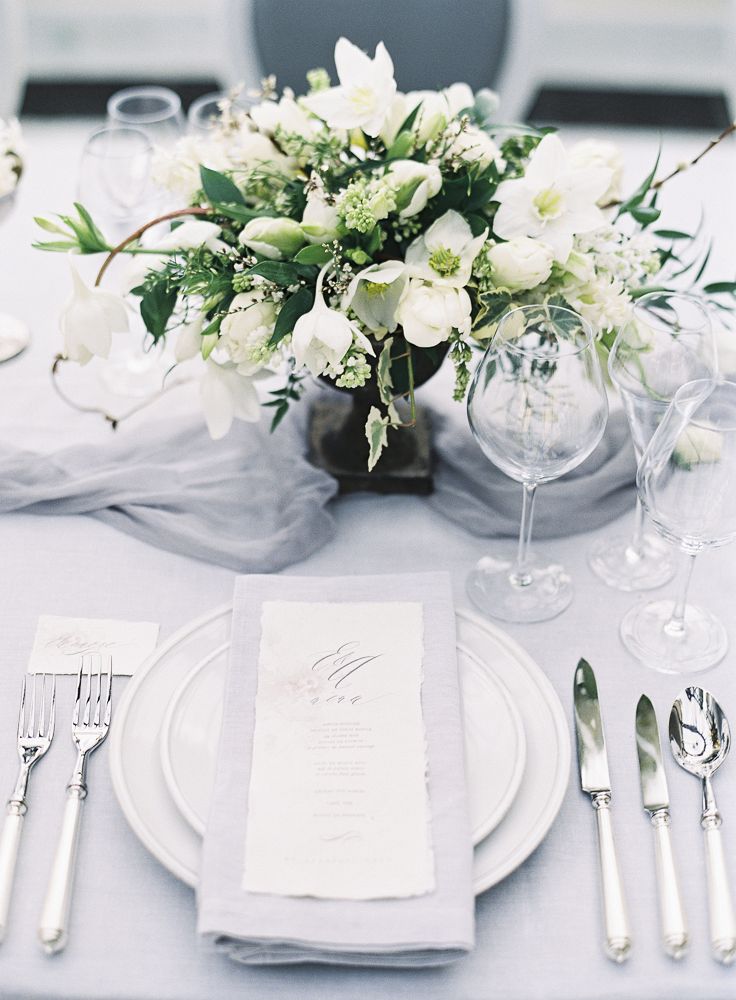 They'd be both cute and entertaining, providing you customize the items to your style, choose an appropriate design, and print some fun information and facts about you as a couple.
Bar Menu Sign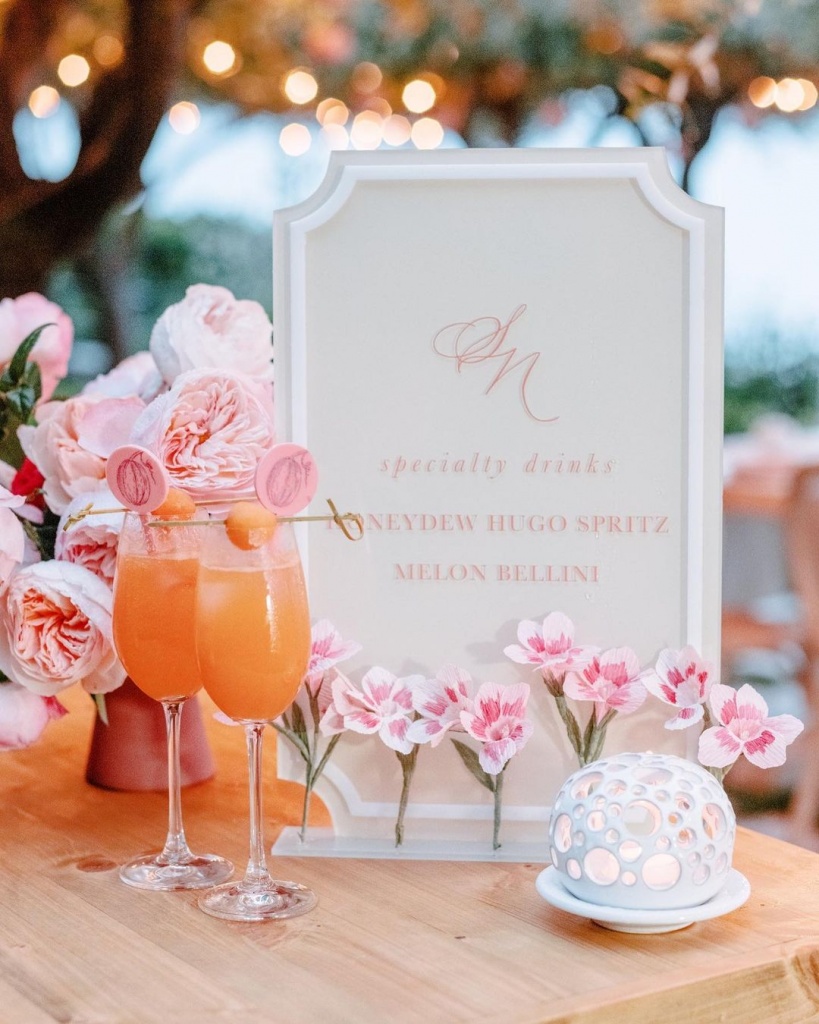 A stylish supplement to your wedding bar if you are going to organize it. Choose fitting fonts and colors. You might also depict a couple of signature cocktails, and make the pics colorful and good-looking. There are various other creative bar ideas you'll fall in love with! Get here to read about them!
Wedding Hashtag Sign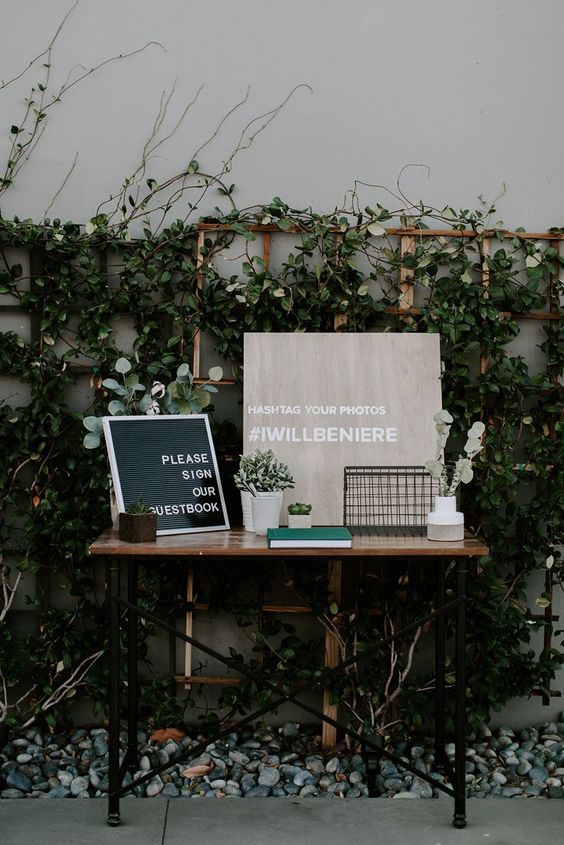 Creating a wedding hashtag is a must for every modern couple since it helps you go digital and at the same time, your guests' photographs become automatically collected under one hashtag. Moreover, your wedding hashtag is symbolic and always meaningful. Therefore to succeed you must encourage your guests to use the hashtag and moderately surround them with reminders of that. A great option and one of the most stunning wedding decoration ideas is a creative hashtag sign (or even more than one). There are plenty of options to choose from: material, color, and font so it will fit any wedding style.
Key Bottle Opener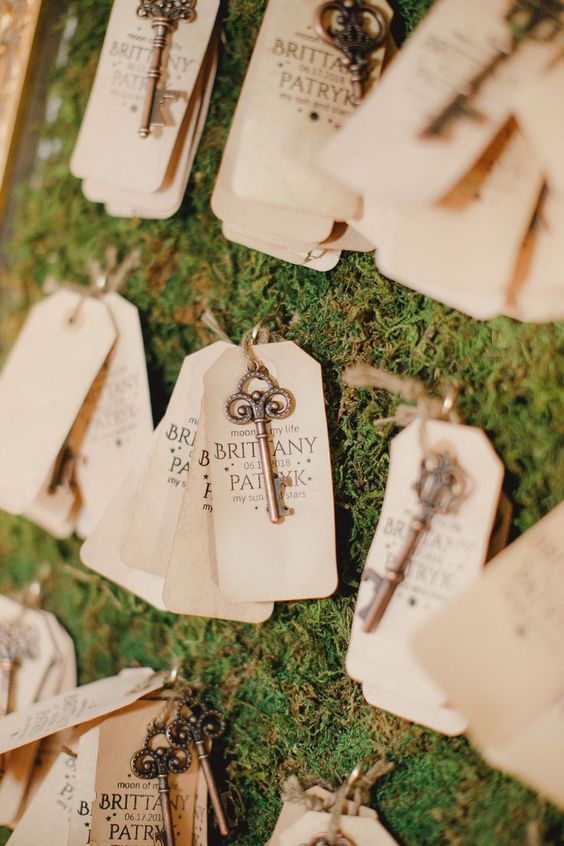 A key has always been a symbol of openings and new beginnings. For that reason, it perfectly fits all weddings no matter what the style is, no matter whether there's a big or small wedding. A bottle opener in the shape of a key with a cute tag and thank-you note on it is both a lovely present for your guests and a nice decoration. It's not only practical at the wedding but a great memorable gift for a longer time.
Acrylic Welcome Sign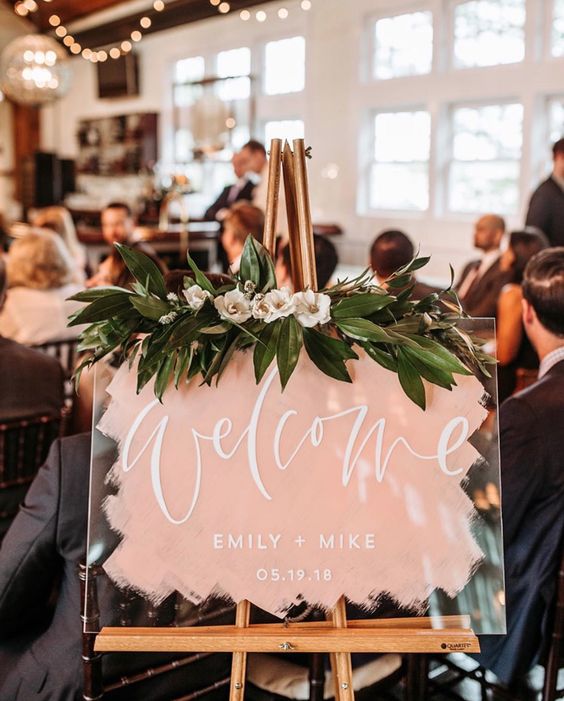 It's always classy, always good-looking, especially for summer weddings. Such a stylish sign immediately plunges your guests into the atmosphere of celebration. Since you may customize the sign as well, there are various designs to stick to reflect your style. Moreover, when the background itself is transparent all shades and ornaments look gorgeous on it along with most of the fonts.
Eco-Friendly Decorations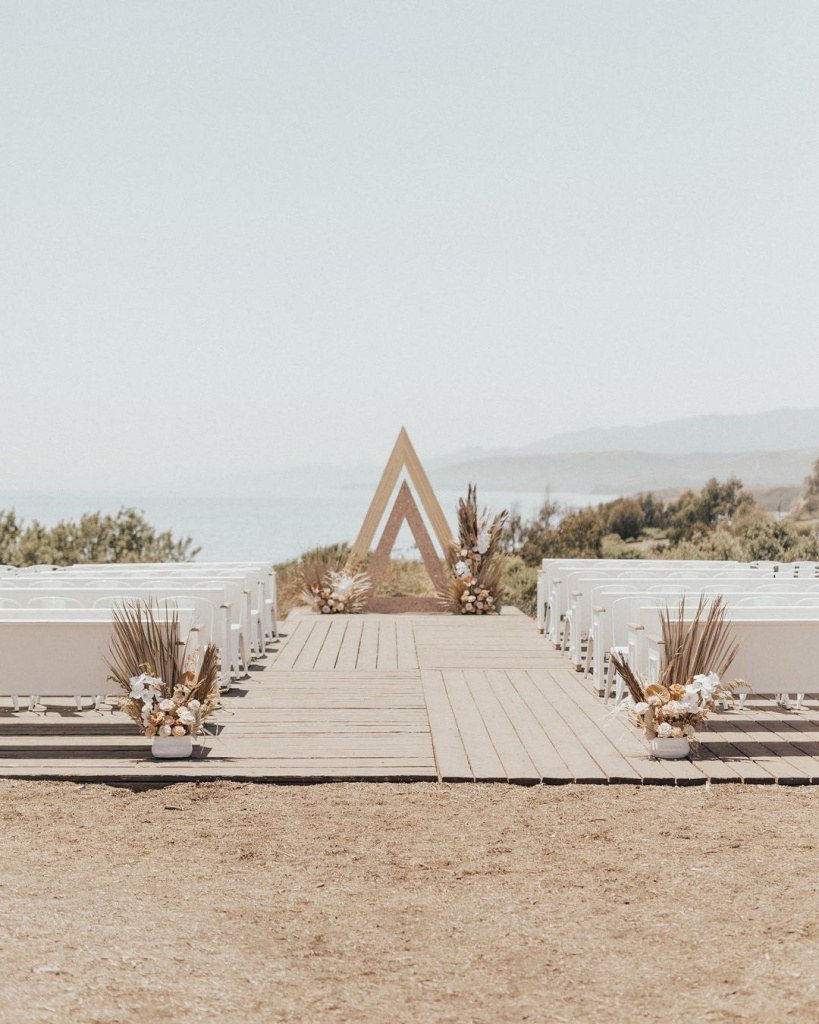 Saving the environment is the topic of current interest so showing your awareness of the issue matters a lot. If such values resonate with you, go for some natural, eco-friendly decorations such as plants in the pots on the wedding tables and signs printed on recycled paper. Such decorations will add thoughtfulness to your wedding conception.
Most Beautiful Wedding Decoration on the Wedding Cake | Tropical Cake Topper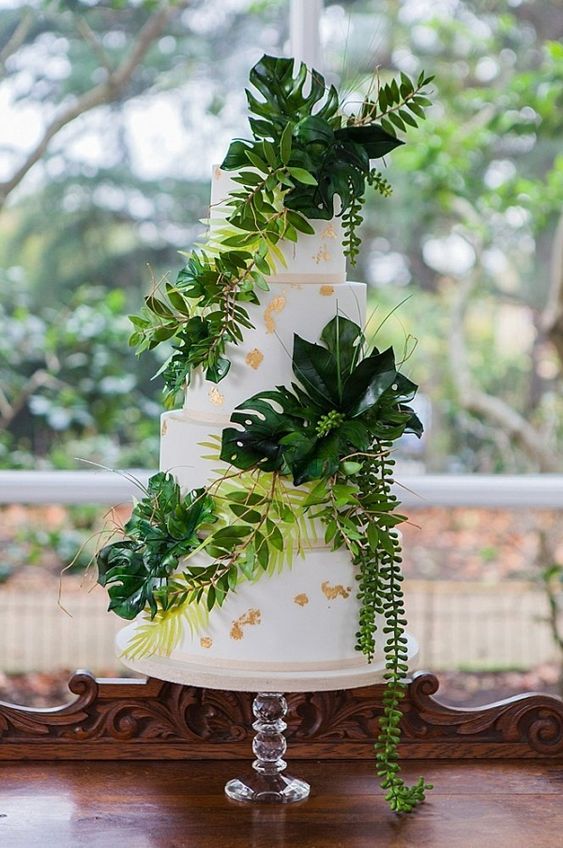 Don't get it wrong, such a decoration fits even an urban wedding in the center of New York, not only a hot beach wedding. On the contrary, it spices up any style and might even become a catching highlight of the wedding. That's only one of the ideas on how to astonish your guests. Just put a couple of flamingos and tropical plant leaves on your pure white or creamy wedding cake! Get to know about other 60 cool entertainment ideas for wedding guests so they won't get bored!
By the way, you can also check our planners and photographers portfolios for some inspiration!