Inspiring Pink Wedding Ideas Every Bride Will Love
Publication date:

07/29/2022

Updated:

06/01/2023
If you think that pink is always super sweet and lovely as a color for young princesses and that's absolutely not your style, check these pink wedding ideas!
Could you imagine that there are around 30 thousand different pink hues? Therefore you'll definitely love amazing and diverse color palettes from bold flamingo pink to innocent baby pink, from bright and juicy fuscia to romantic blush pink. The list might be continued for hours but here we go to some other possible combinations of colors that work incredibly well with pink.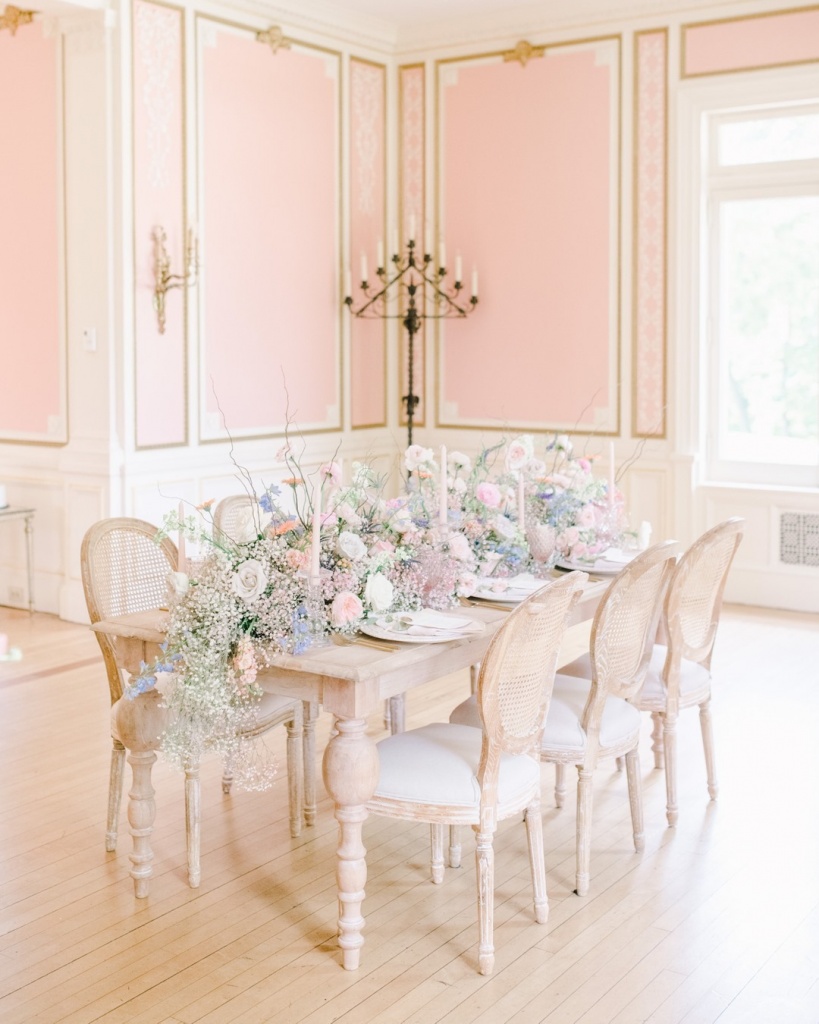 Playing with other shades like gold, ivory, and white and creating a whimsical combination of them and pink is the key to emphasizing your elegance or romantic mood. Pink-themed weddings always look so light and soft, like a fairy tale created on your big day. The variety of pink hues goes everywhere from wedding decor from flowers and drapery to your personalized accessories like shoes and jewelry. Feel lost in all these numerous variants? Wezoree is here to help! Check the ideas below and pick the ones you'll fall in love with!
Pink Wedding Dress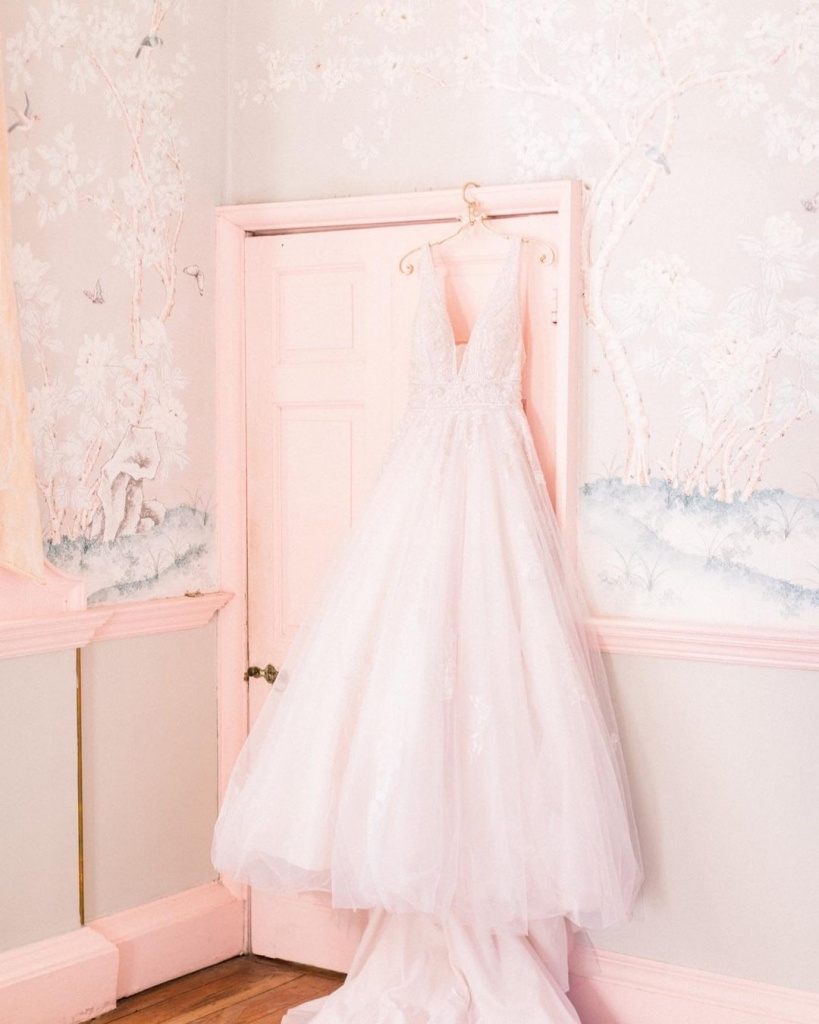 As we've already mentioned there are plenty of shades that might work for your wedding dress. Opt for the best tone if you love the idea of wearing a pink wedding dress! It might be so different: from a sophisticated and decorated cherry pink one to a simple and elegant blush wedding dress.
Pink Wedding Shoes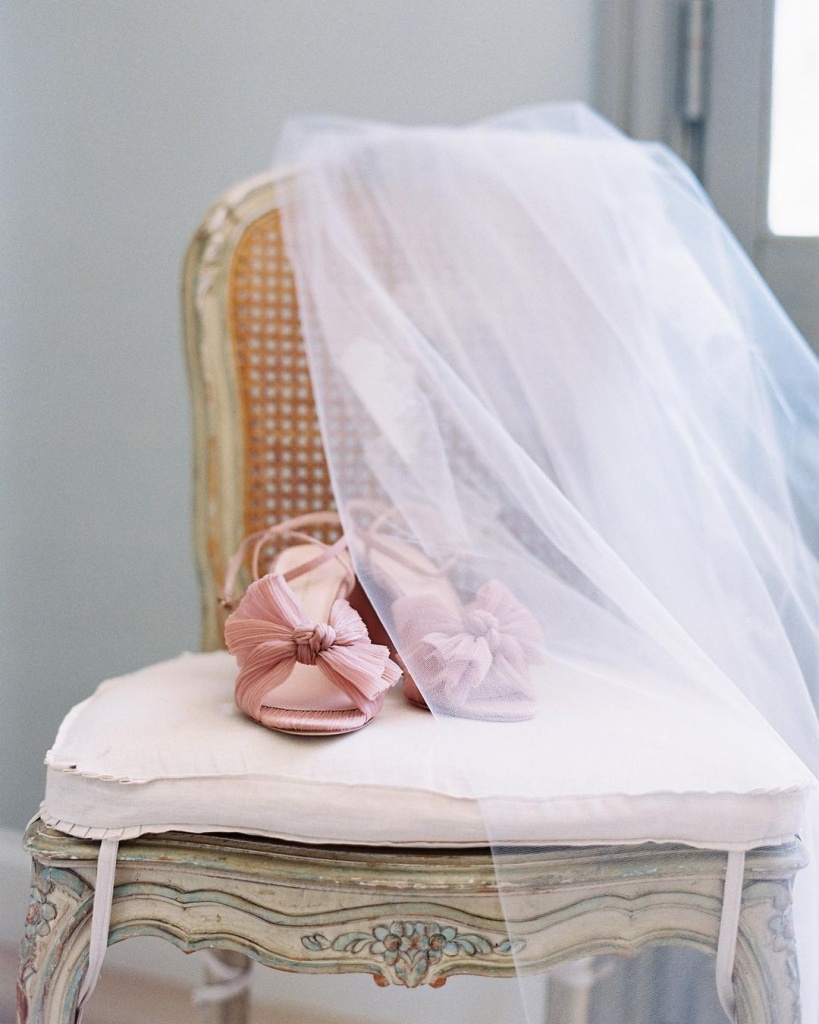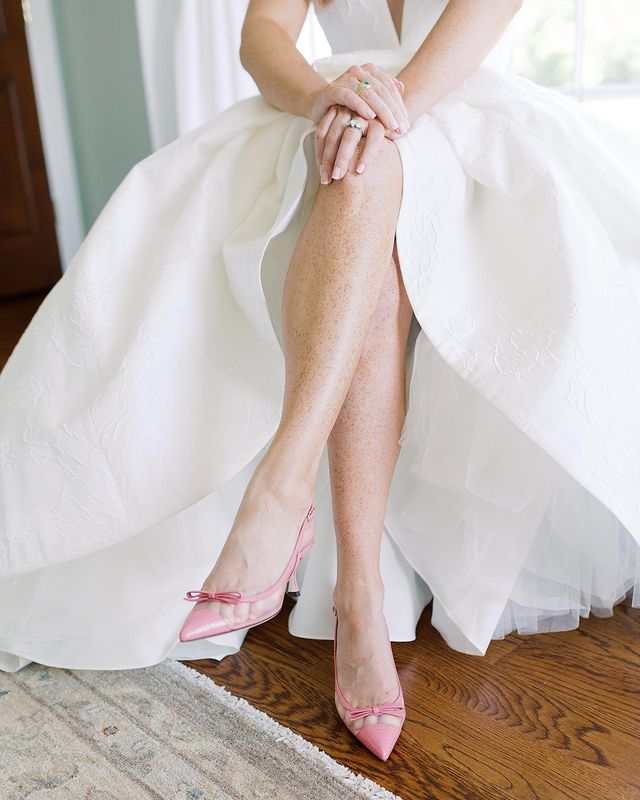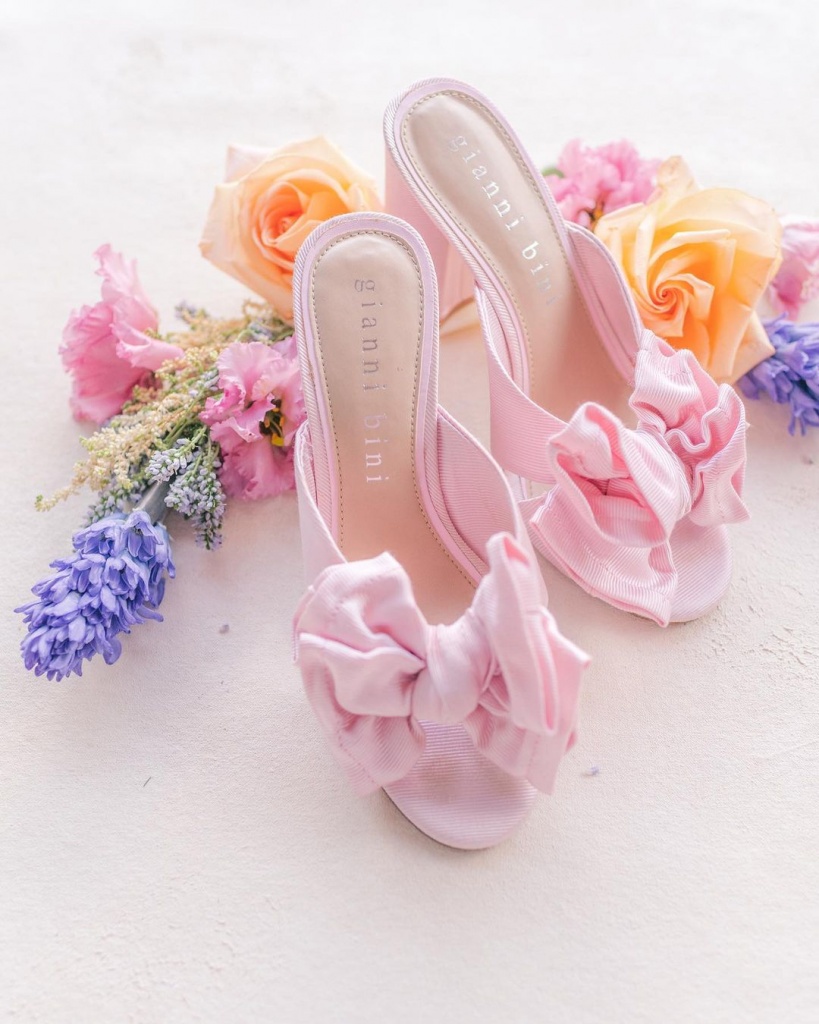 They might be either your bold and bright accent (e.g. in hot pink) or just a continuation of your perfect and tender look (e.g pastel pink).
Pink Wedding Jewelry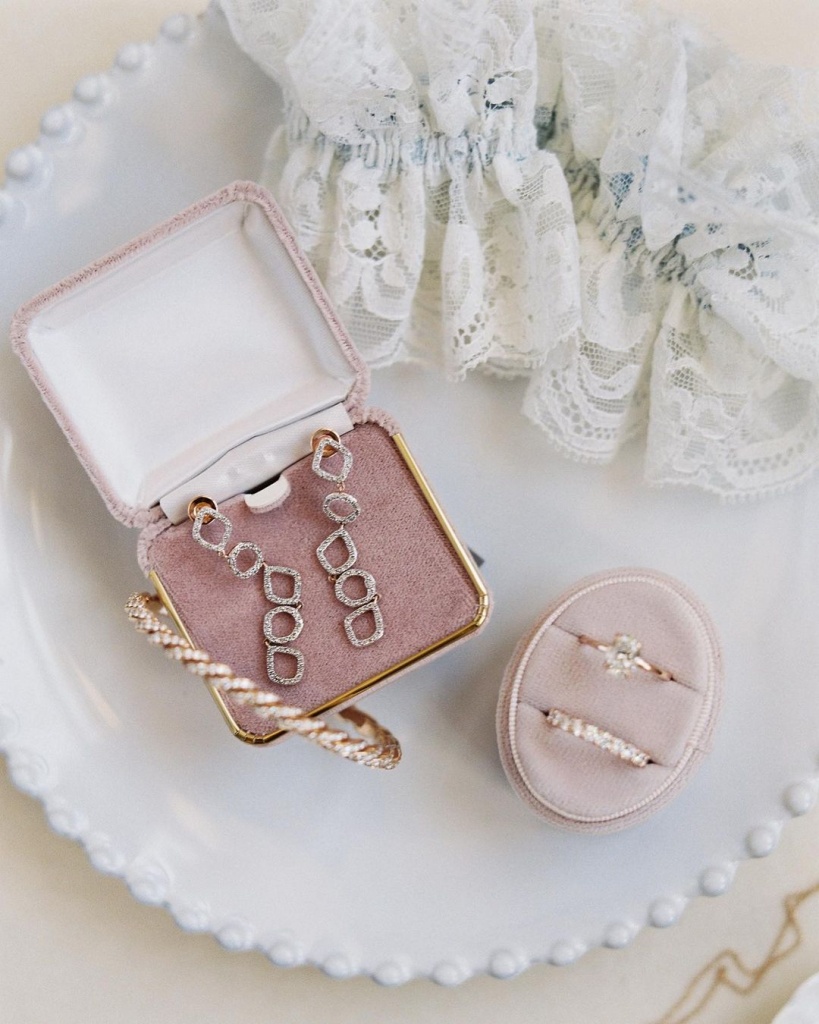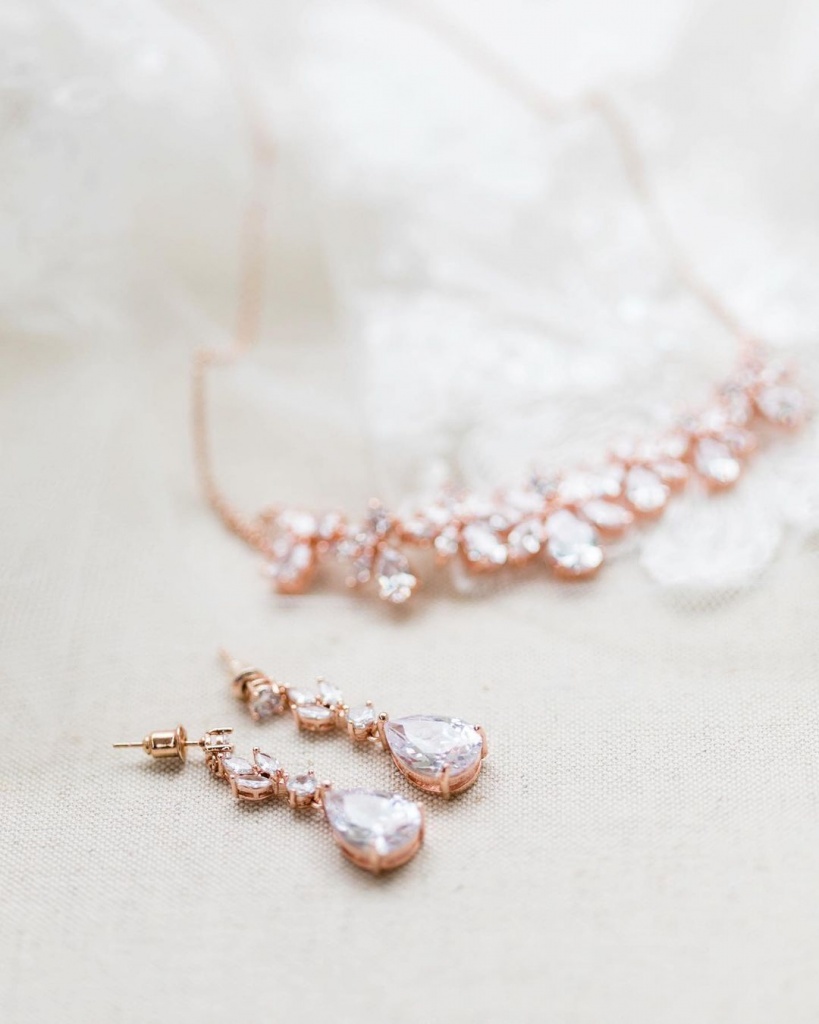 Pink gemstones look gorgeous and luxurious in white gold symbolizing openness and light-heartedness, while a blush pink pearl necklace might accomplish your elegant and simple dress with femininity and tenderness.
Pink Bridal Bouquet, Boutonnieres, and Centerpieces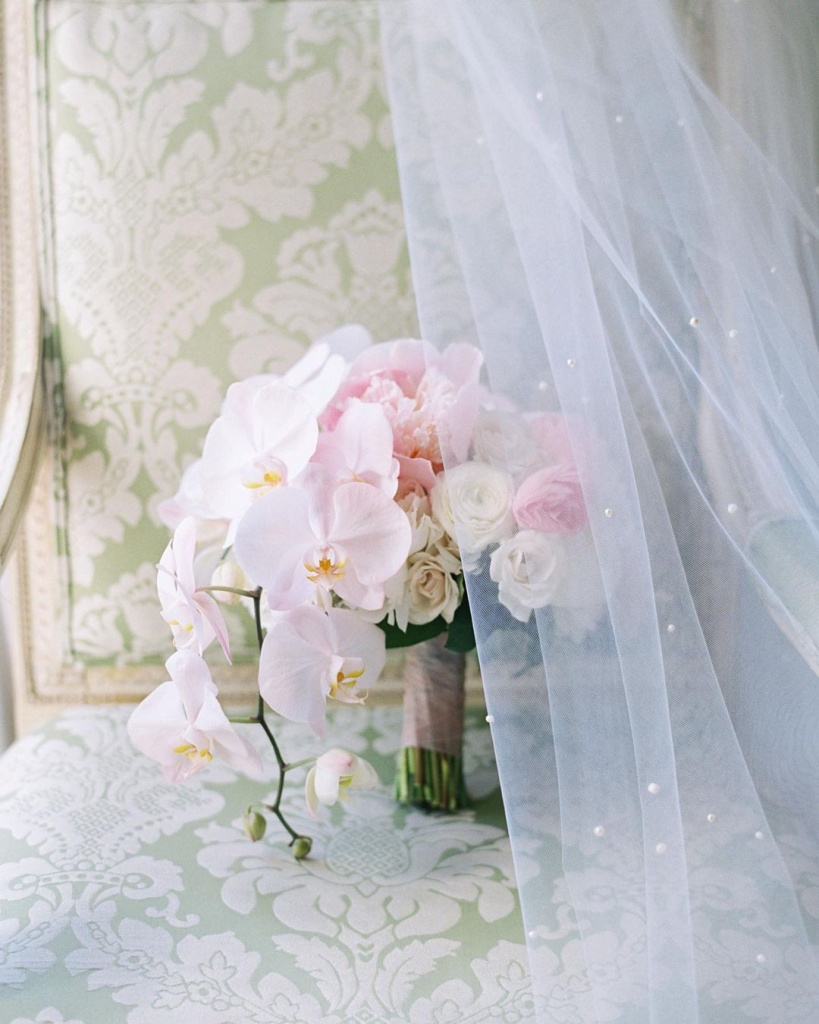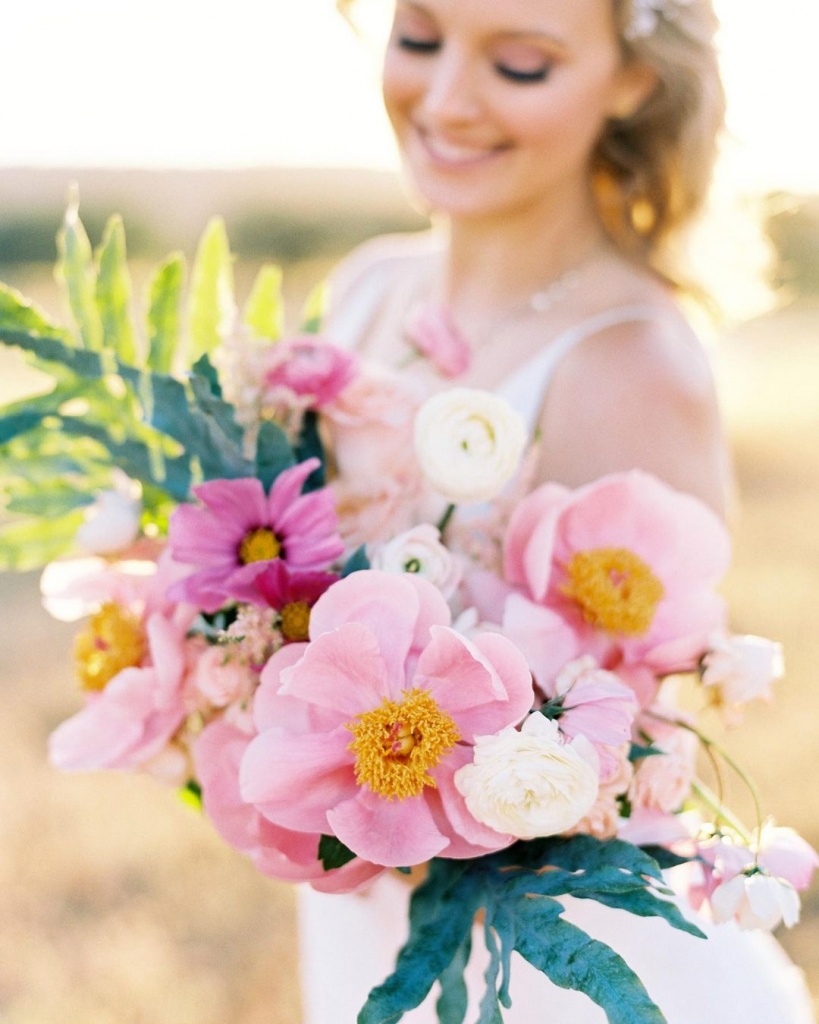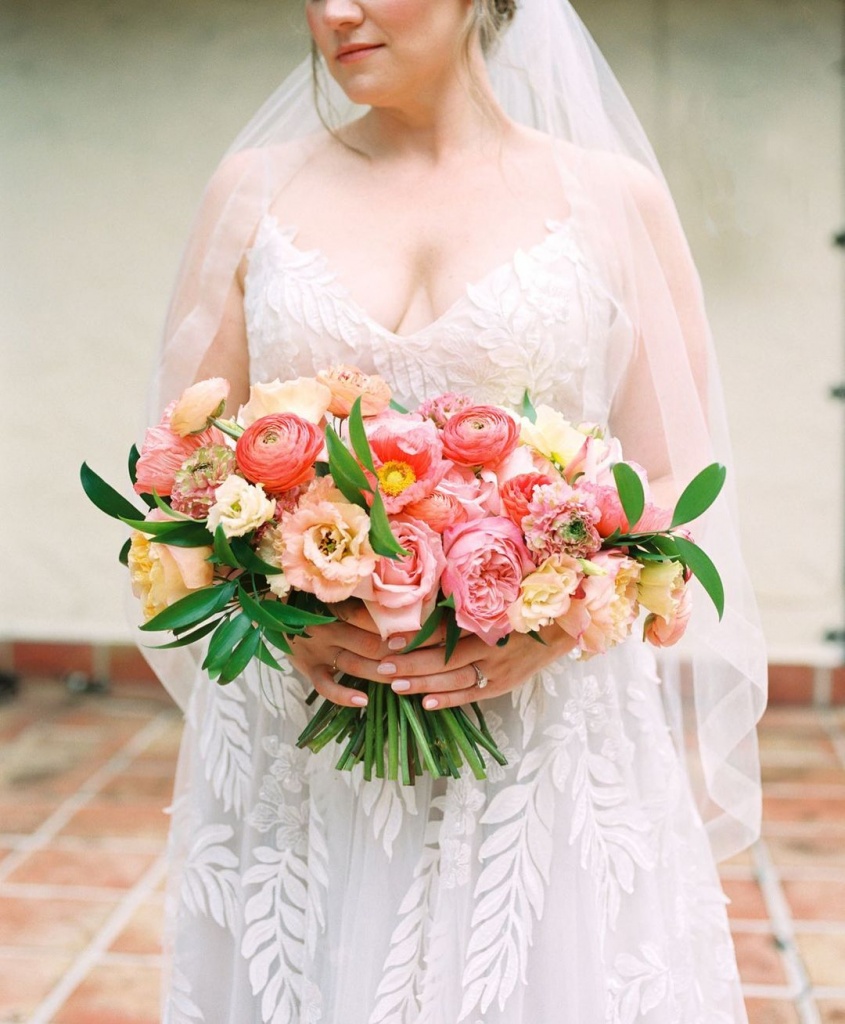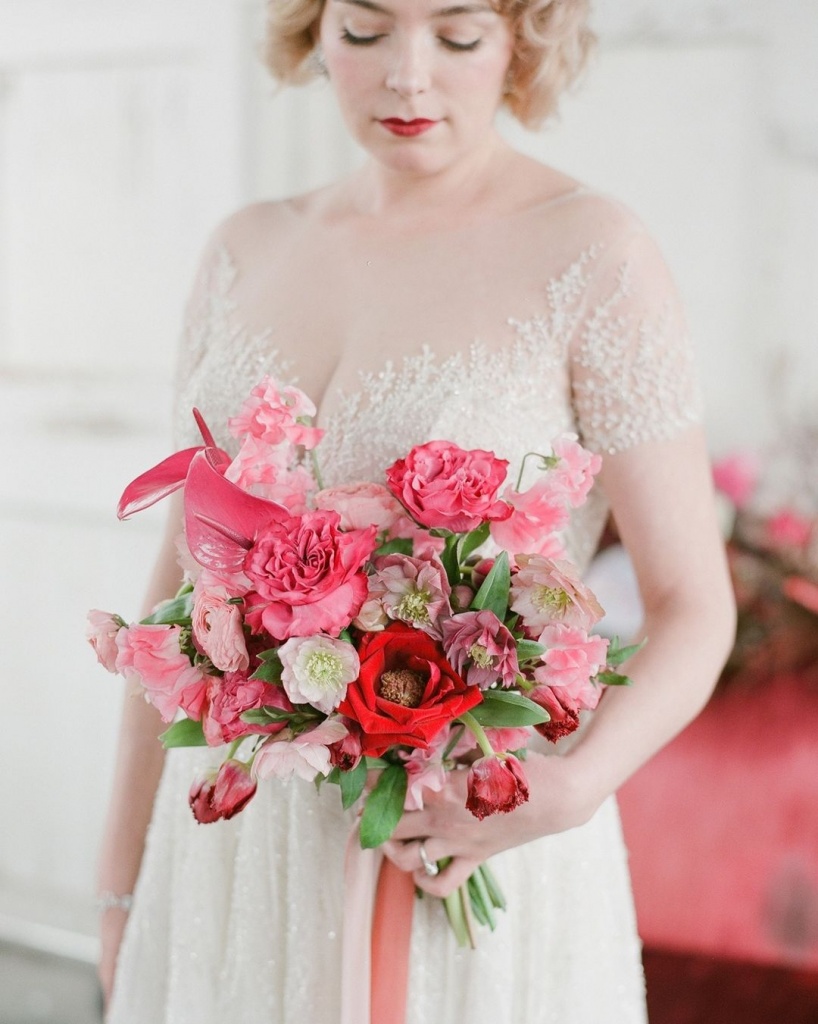 You're free to choose since there is an ocean of options for the pink-hued flowers and their combinations, so choose the best according to your season and personal preferences. There are only some of the most charming plants: pink astilbe, dahlia, tulip, garden rose, peony, anemone, orchid, calla lily, and many-many others.
Create your bridal bouquet as a palette of pinks but spiced up a bit with other contrast shades, like white or green.
Opt for soft ethereal hues for other elements such as boutonnieres and centerpieces. Go either for vibrant and strong hues such as coral, or blush and romantic soft pink.
Pink Bridesmaid Dresses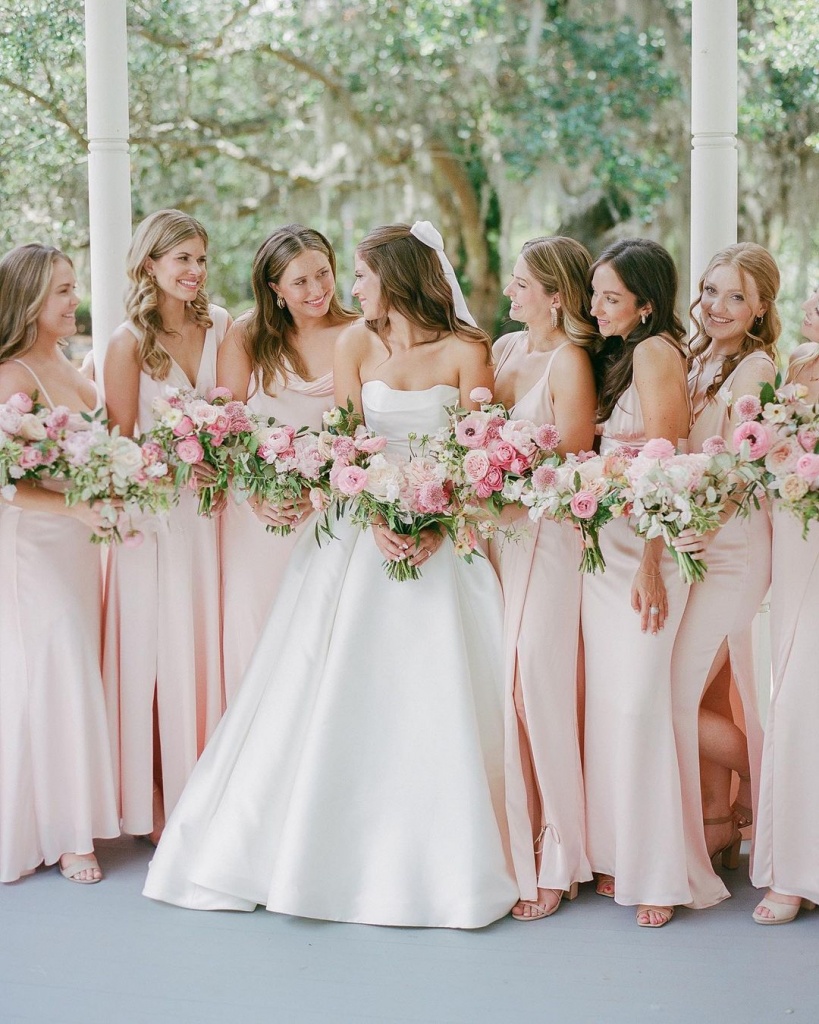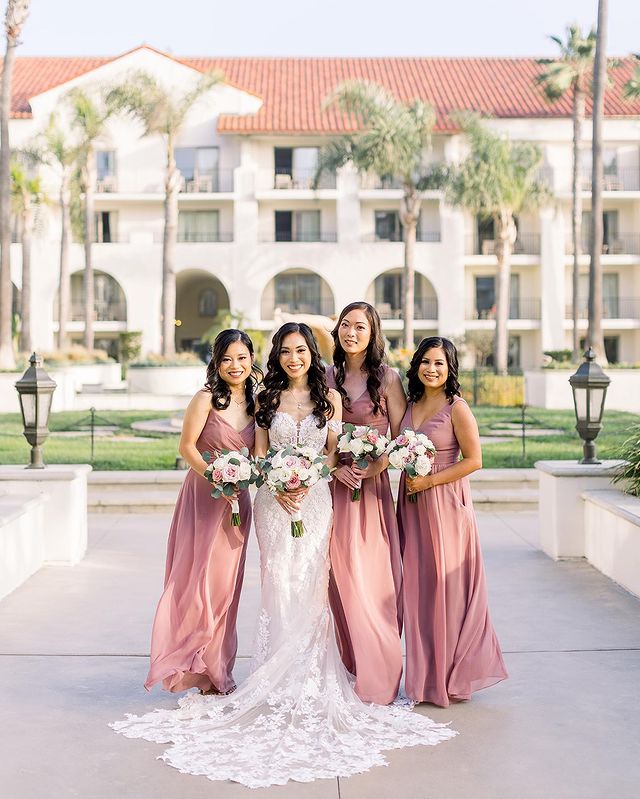 Obviously, your bridesmaids are also key figures and play an important role at your wedding. Therefore they must be dressed accordingly to reflect your wedding theme. If you wish to make it even more fascinating, pick dresses of different pink shades or different styles and lengths. How to do that? You'll find the article about the selection of dresses for bridesmaids really useful, so check it to choose them perfectly!
Pink Wedding Invitations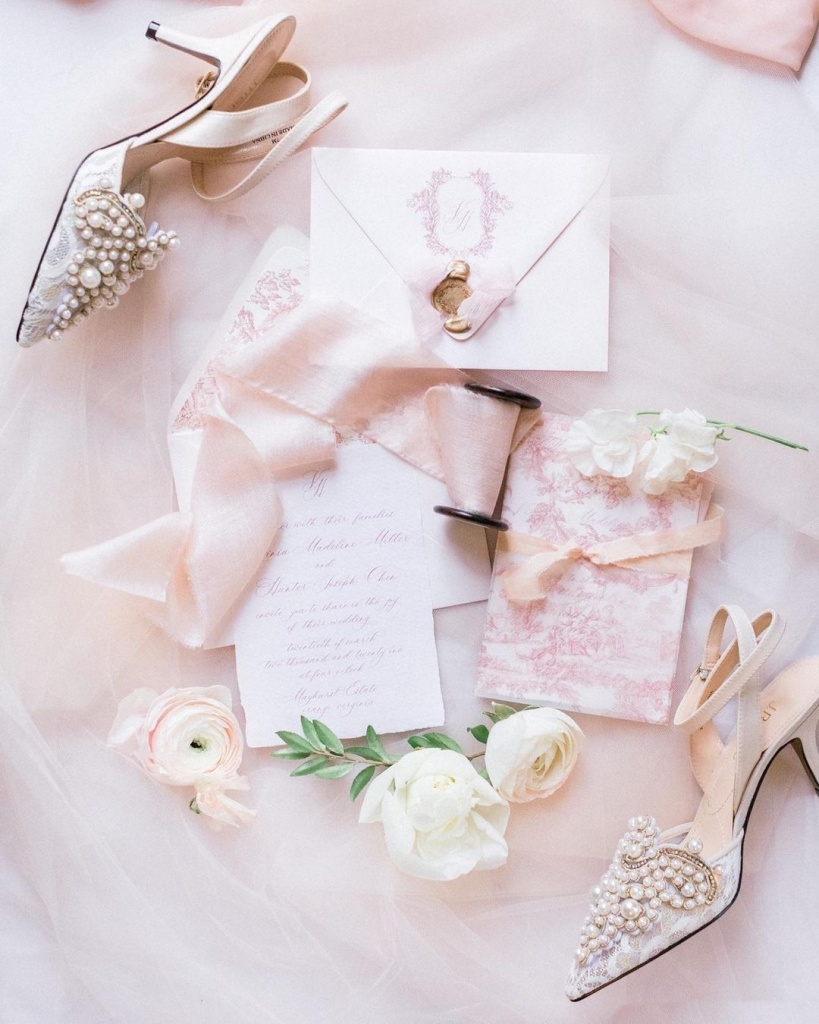 Allow your guests to immerse into the atmosphere of your celebration from the first touch - your wedding invitations. Imagination has no limits so you might create an artsy and intriguing design for the cards and the envelopes, using the best out of all possible hues of pink.
Pink Wedding Ceremony Backdrop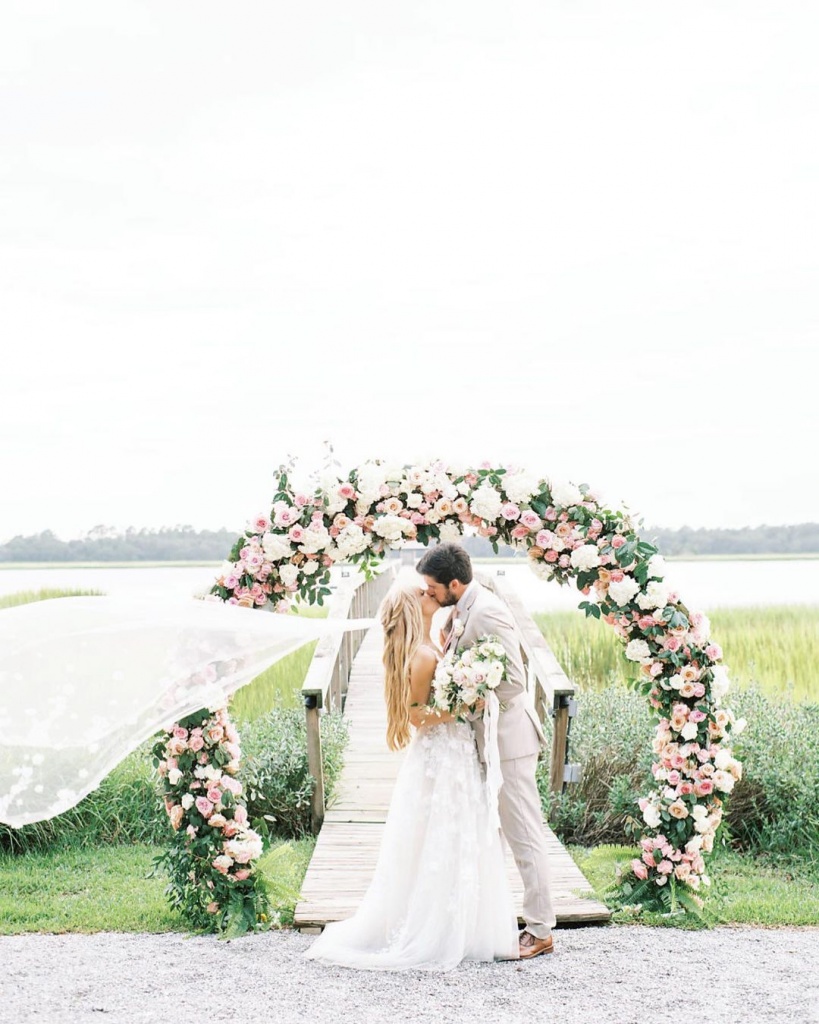 It might be even simple and one-colored, though add some more details to get a more sophisticated look.
Pink Lounge Furniture, Drapery, and Decor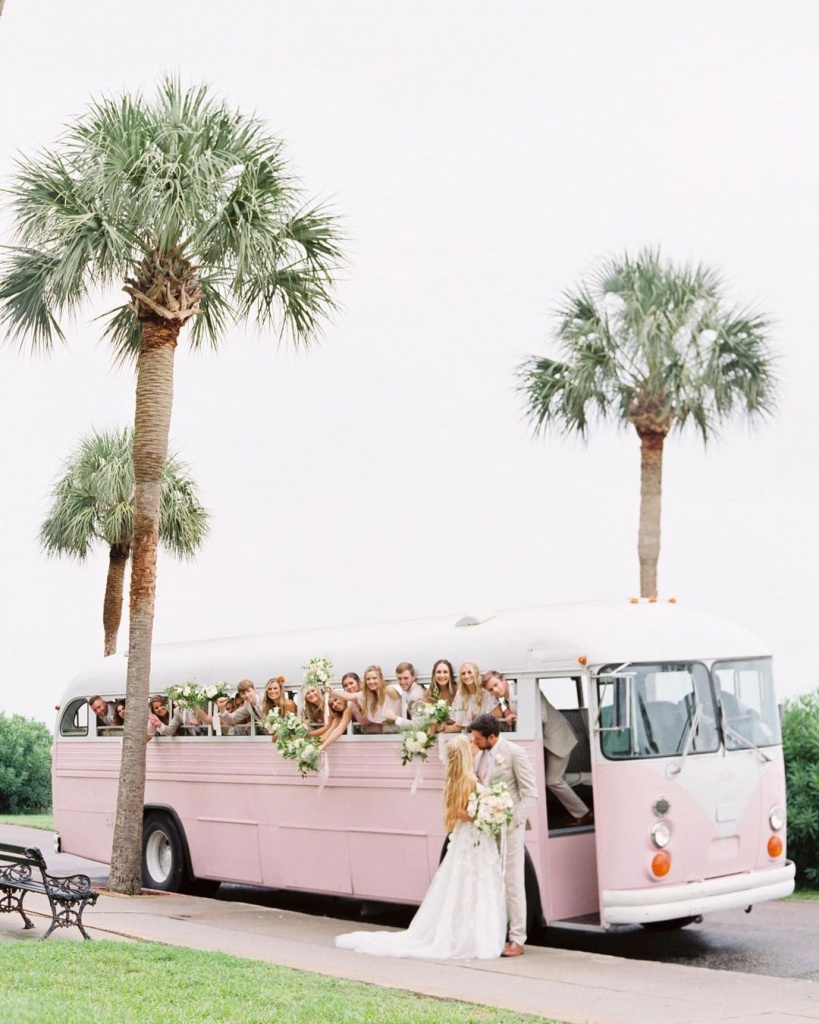 Pink chairs, large sofas, massive or light drapery, and even tiny decorations matter a lot since they'll be echoing the main style and reflecting the atmosphere. Moreover, they'll serve as a backdrop for your breathtaking wedding shots.
Pink Neon Sign and Lightning
Lightning means a lot. You might embellish the whole view with pink soft decorative light and make it exceptional along with an outstanding pink neon sign.
Pink Flower Wall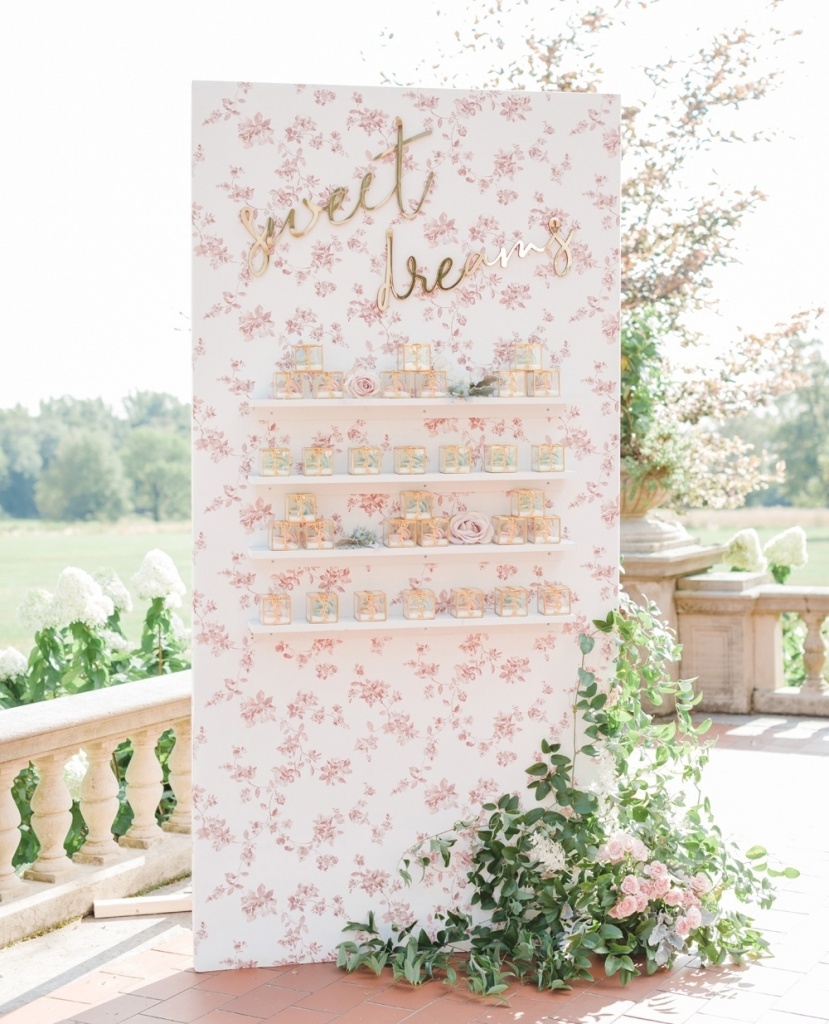 It's a breathtaking must-have that your guests would love to use as a backdrop for their gorgeous wedding photographs. 
Pink Glassware, Tablecloth, and Napkins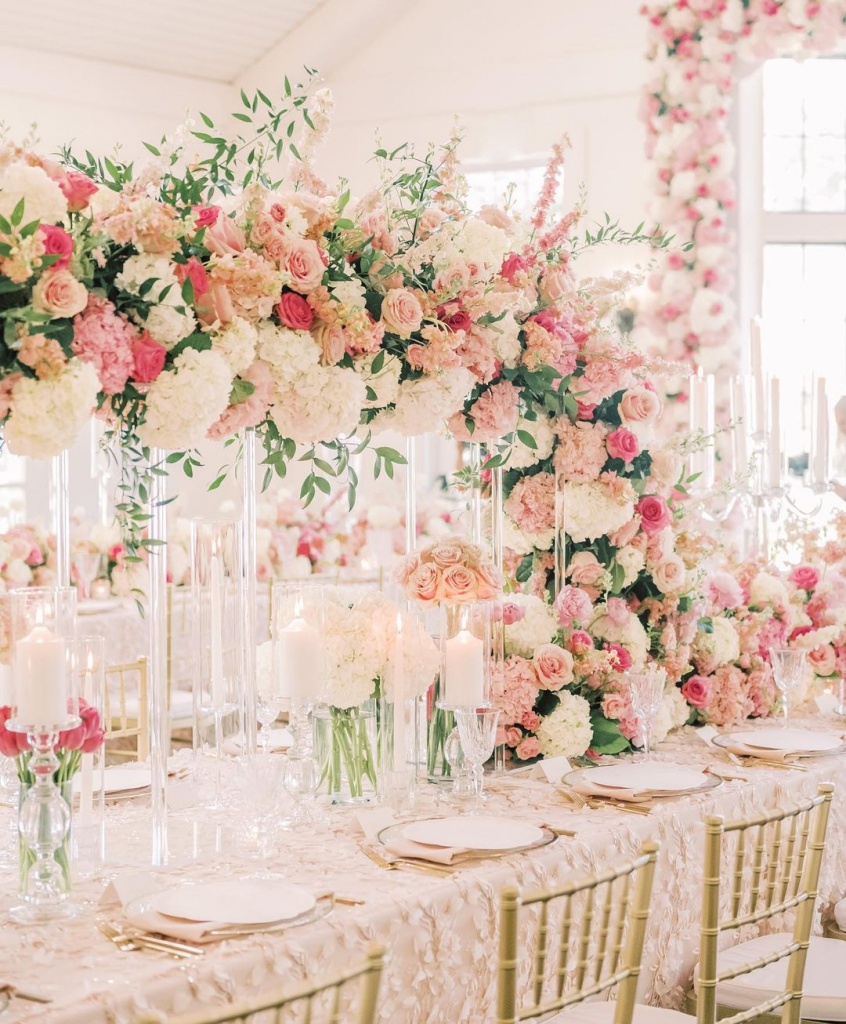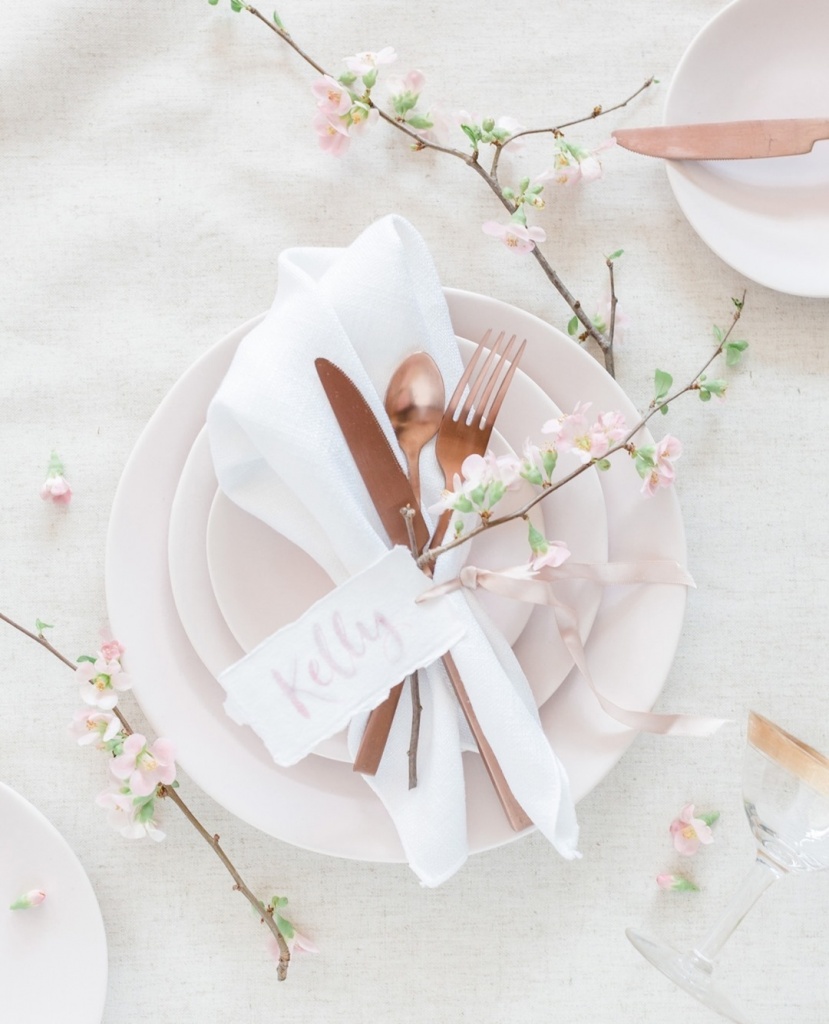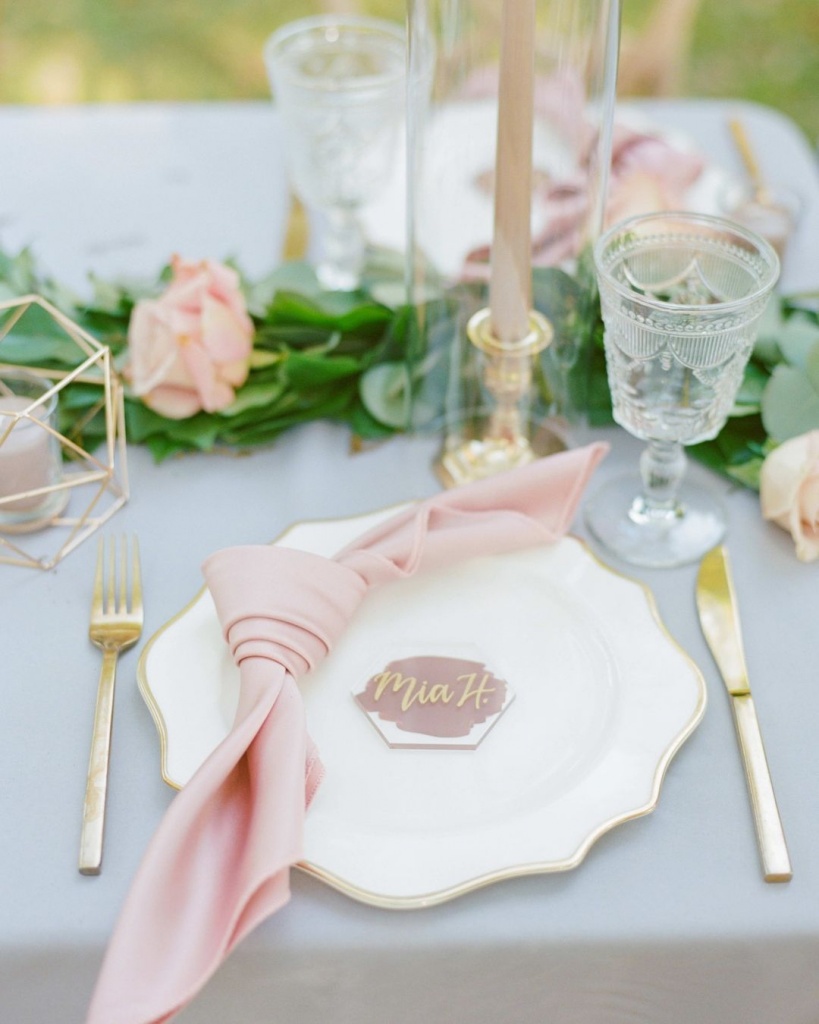 All these items will be present at your wedding, so you're welcome to choose the shades and combinations. A blush pink tablecloth might become a perfect basis for the centerpieces. Clear pink glasses and goblets look luxurious while the napkins with some sweet words, wedding date, or even some fun facts printed on them will be a lovely and unexpected additional bonus.
Pink Wedding Cake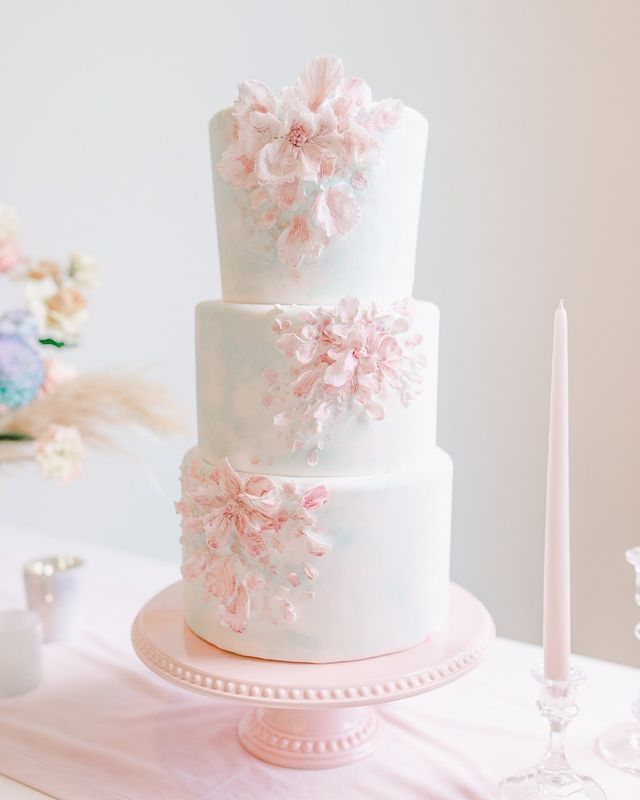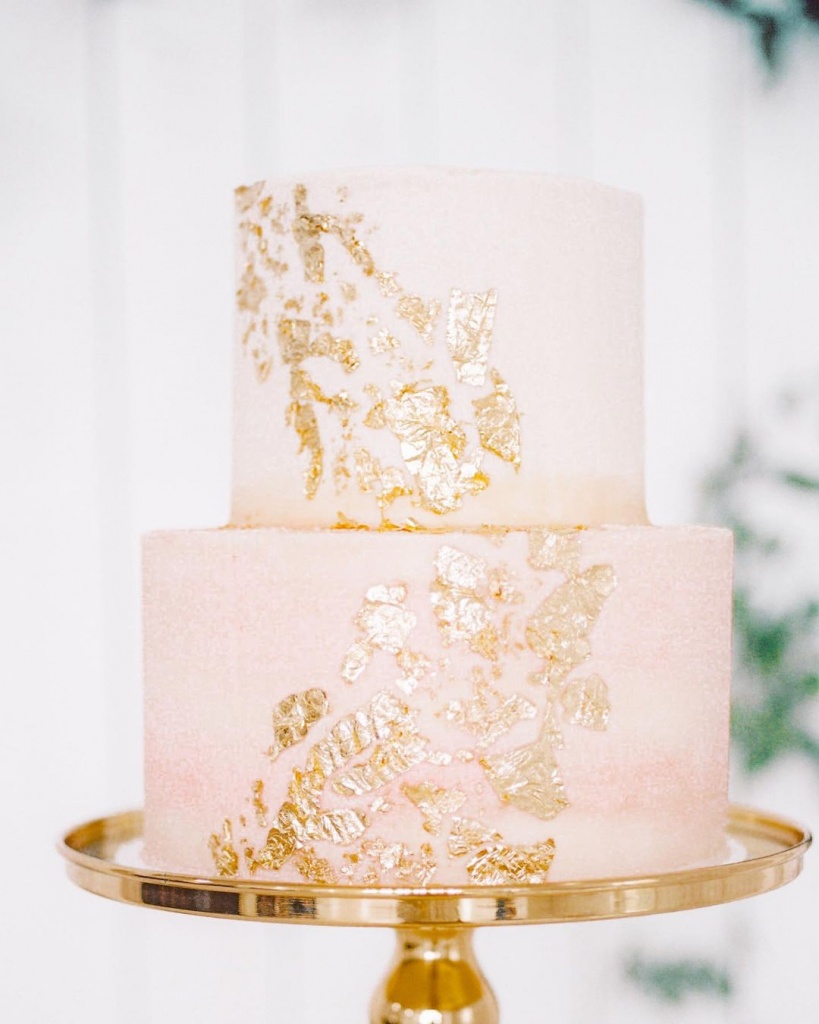 There are various options to choose from. A pink wedding cake is always amazing. It might be fully covered in pink gradient buttercream with reliefs, decorated with edible pearls or fresh greenery plants, and flowers. Feel bored about this and want to stand out from the crowd? Get here to find out about the best alternatives to a usual wedding cake!
Pink Cocktails and Foods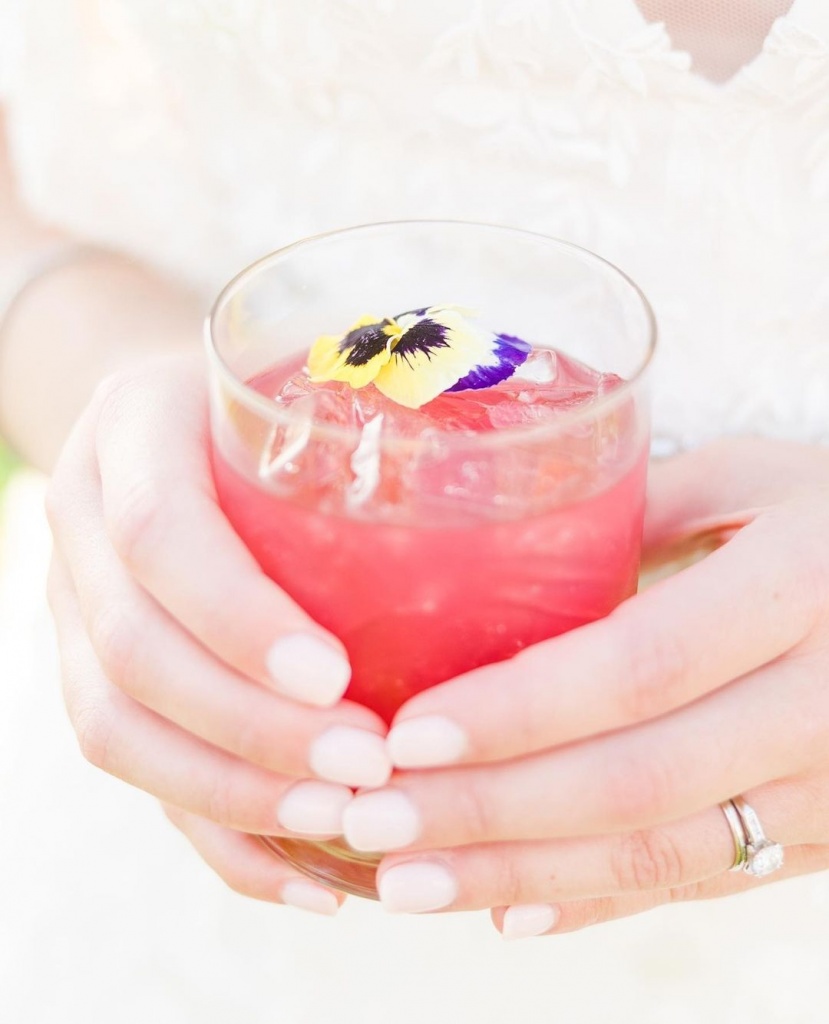 Take a bite! Let your guests literally eat and drink your pink 'big day'! Pink cocktails at your wedding bar are good-looking and tempting. You may also go for some pink ideas for the foods like macarons, desserts, and sweets.
Pink Wedding Favors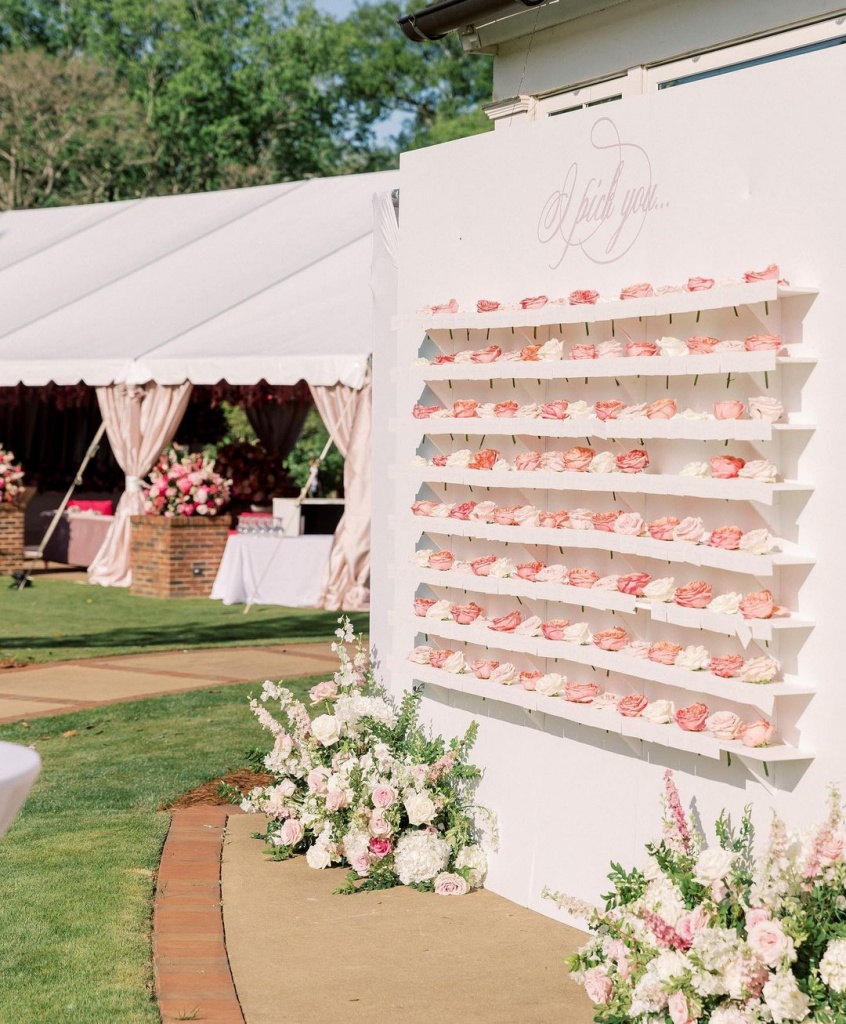 Your guests will be happy to bring home a piece of your well-thought celebration. Guess, which color should they be? Pink marshmallows, small pink-chocolate candies, pink candles, and bags with coffee or tea with pink labels are only a couple of nice ideas for wedding favors you may prepare for your guests.