Take Your Big Day Back in Time With These Inspirational Vintage Wedding Ideas
Do you feel like throwing a great wedding party in an elegant vintage style? It is classic, timeless, and just gorgeous. The key is in a masterful combination of great and basic parts of wedding decor along with tiny and at first blush insignificant details.
Firstly, define the period you'd like to bring to life. Search more about the history, the outfits of the epoch, and their traditions. Try to feel the era fully, look at as many pictures and photographs of such a style as you can. That's the way you might become more watchful and have an eye for details since vintage weddings may be interpreted in plenty of ways.
Lightning Tricks For a Vintage Wedding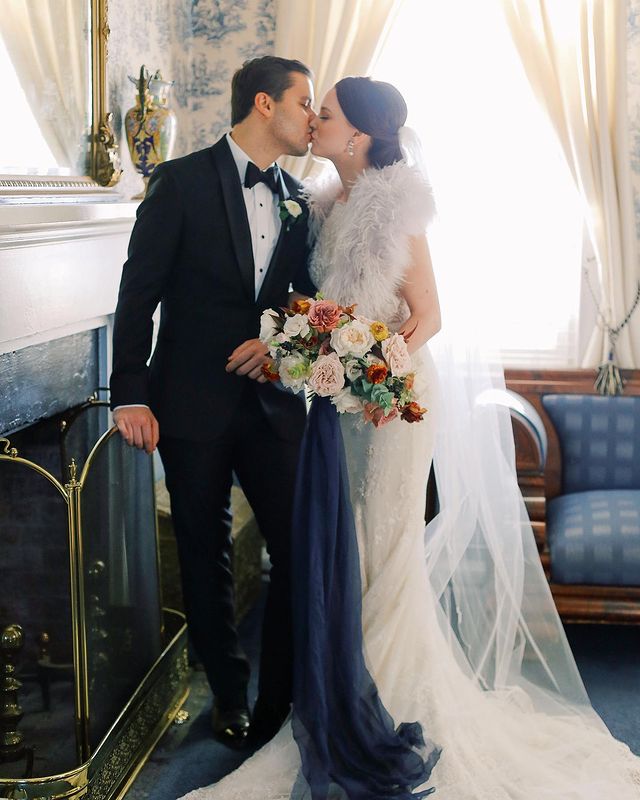 You can play not only with the lightning itself but the ways it is produced. Pay much attention to the following elements:
Candles & Candlesticks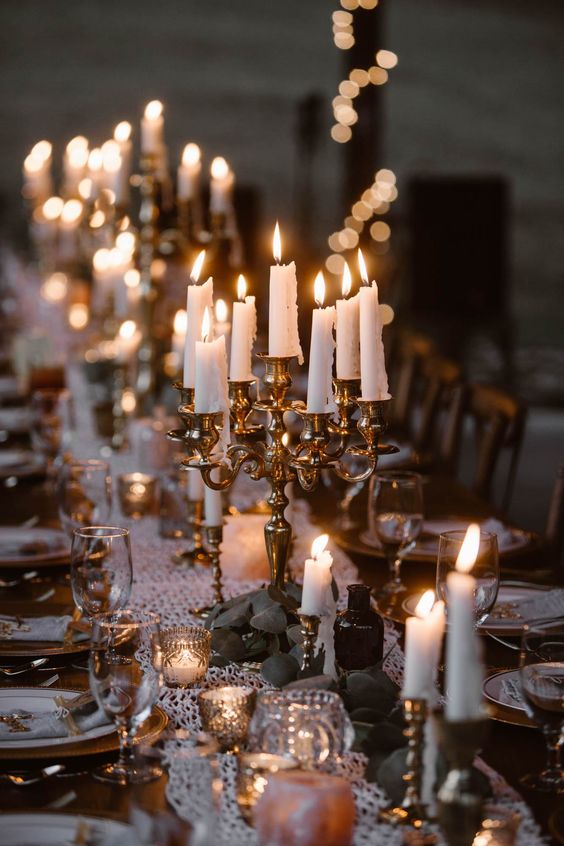 Always antique, always authentic. Opt for a great number of candles and candlesticks everywhere on the table and near the resting zone or ceremony path.
Chandeliers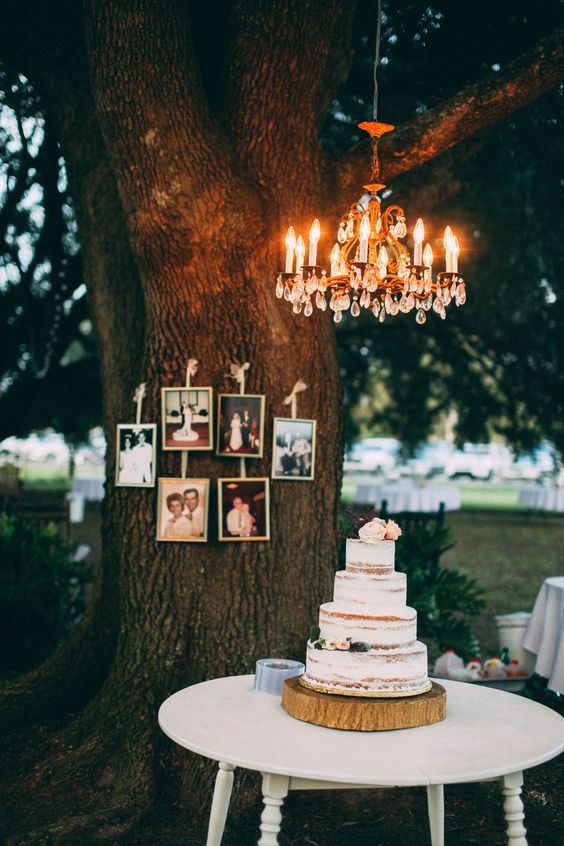 Chandeliers work amazingly as they're commonly ornate and sophisticated, which is perfect for a vintage wedding.
Lanterns and Lamps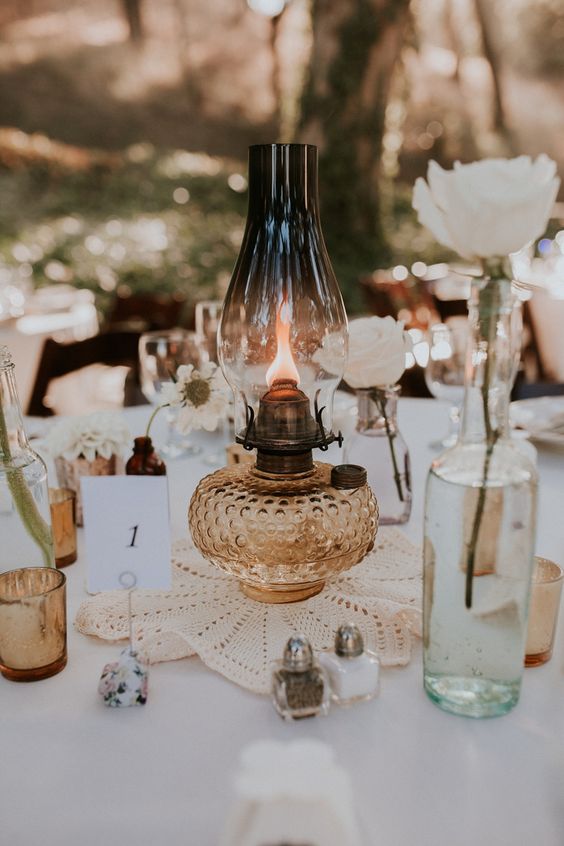 The older they look, the more atmospheric and impressive they are.  Add some flowers for tenderness and romanticism. Go for mismatched ones. Don't look for the symmetry here, as different sizes and colors will just enrich the general look of the whole decoration.
Vintage Wedding Car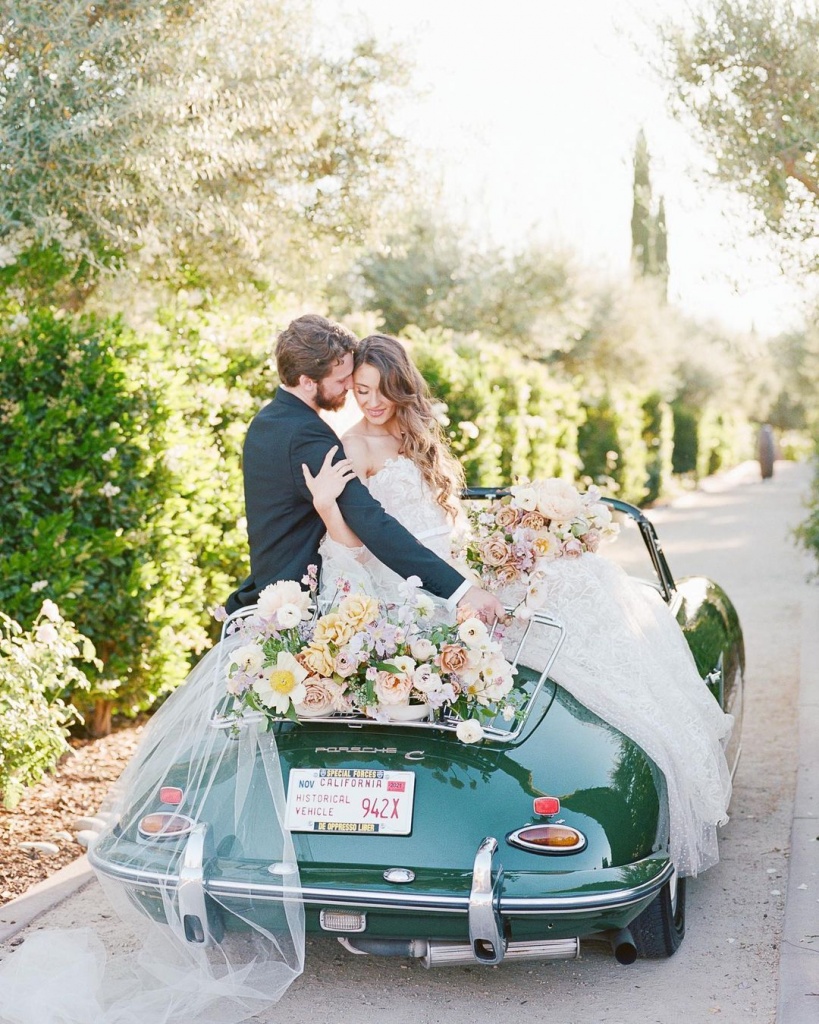 What can be better than arriving at the venue in a fashionable vintage vehicle and impressing your guests so much? They'll immerse into the atmosphere since you'll look like you've just come from the previous century.
Vintage Wedding Food & Glassware
Bundt Cakes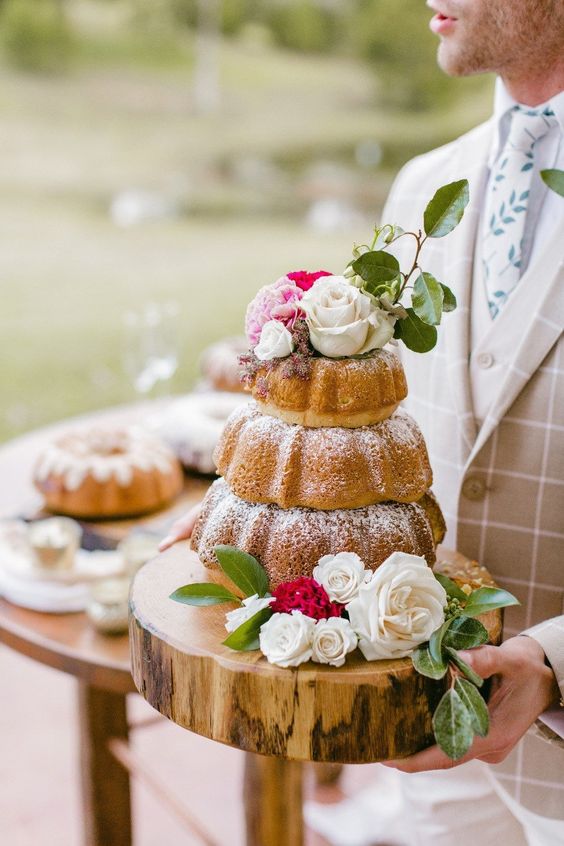 This is a type of cake in the shape of a doughnut. The cakes might be small and decorated to look like a part of a 'vintage epoch'. There are various designs and flavors you're free to choose from.
Vintage Wedding Cake Topper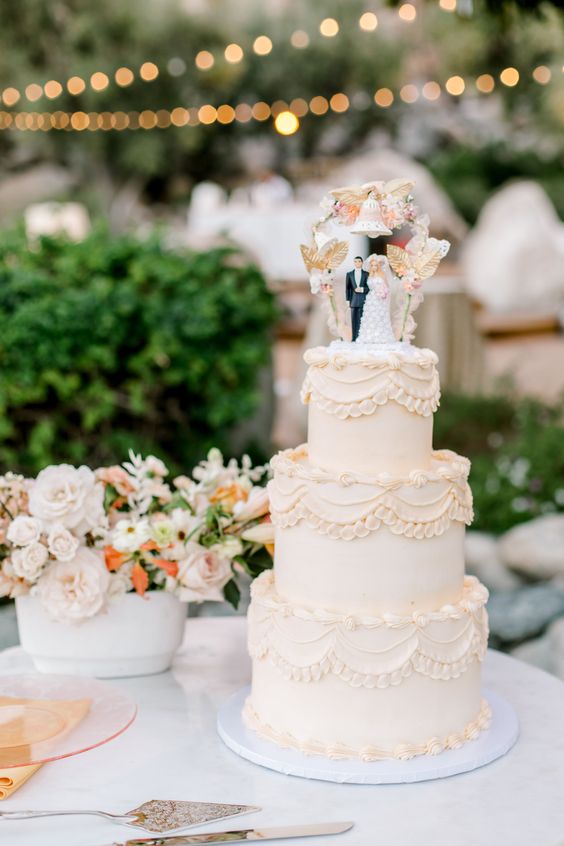 An antique metallic cake topper might also reflect your vintage-themed wedding and match your color scheme. Go for a gold one along with other cake decorations on it such as flowers and edible pearls. Get here to find out about 10 special wedding cake ideas you'll want to steal!
Tablecloth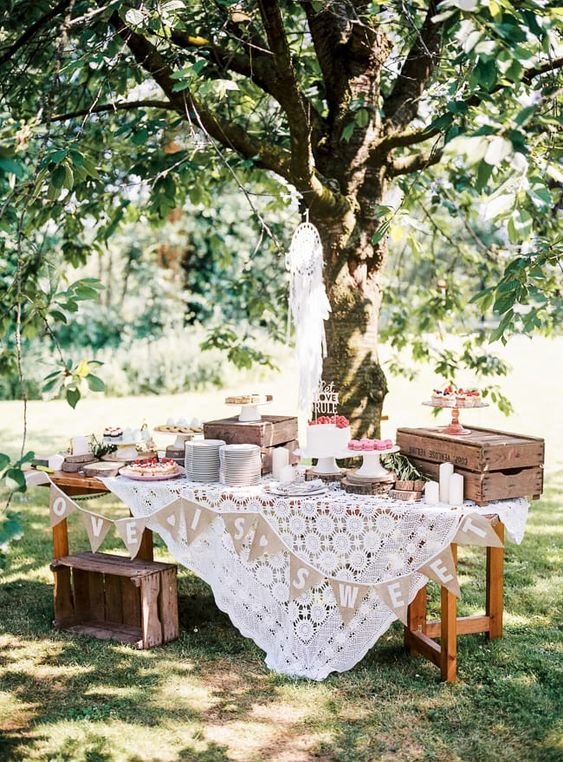 Silk and lace are playful enough for vintage wedding decor. since these materials with their tender ornaments and texture will remind the romanticism of past decades. You might combine different colors and fabrics to reproduce the feeling of antiquity and at the same time, you won't make it too old-fashioned.
Vintage Glassware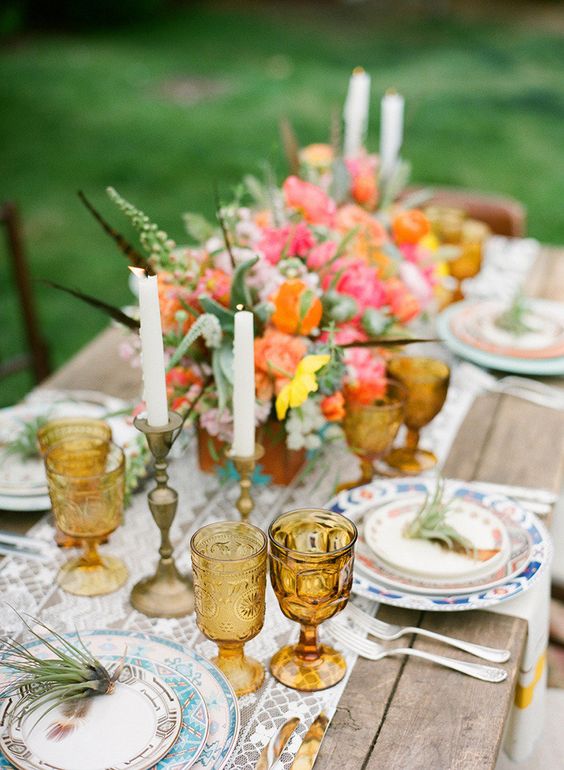 Vintage glassware encompasses plenty of types of glasses, bowls, and vases. Colorful and sophisticated glasses and ornate plates with small and eye-catching designs on them will perfectly fit your stylish vintage wedding bar and tables. They'll bring back the old times even in such details. Get here to read about absolutely gorgeous and creative wedding bar ideas!
Vintage-Themed Seating & Rest Area
Mirrors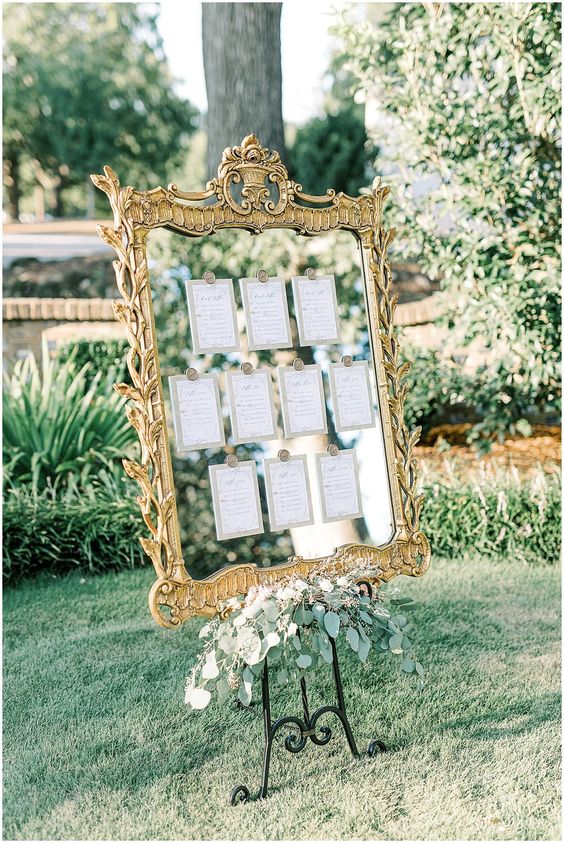 Mirrors are timeless to use in decor. Moreover, they perfectly suit the vintage wedding style. They look gorgeous, elegant, and purposeful especially if you decorate them with gold baroque elements and according to the font of the title on them. 
Retro Photobooth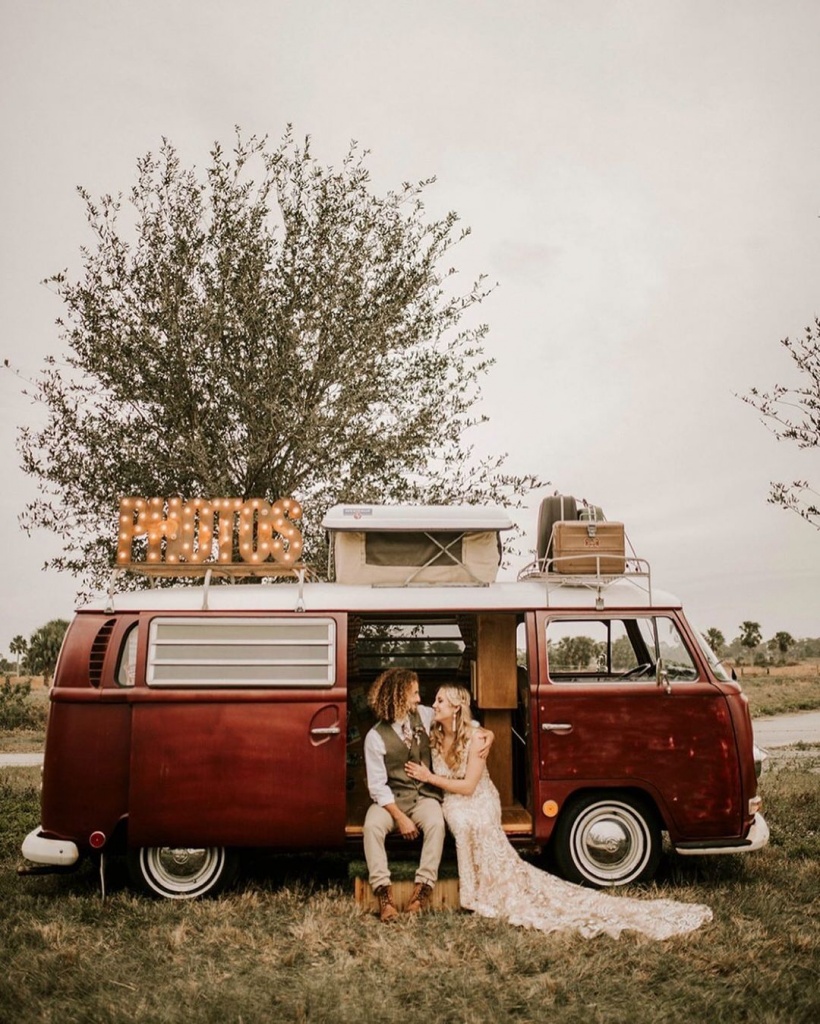 There are plenty of reasons why to use a wedding photobooth. Why don't you give it an antique and vintage touch? Remake an old rented car into a super cool retro photobooth and enjoy the atmosphere together with your nearest and dearest, capturing the very best emotions there.
Vintage Bride's Attire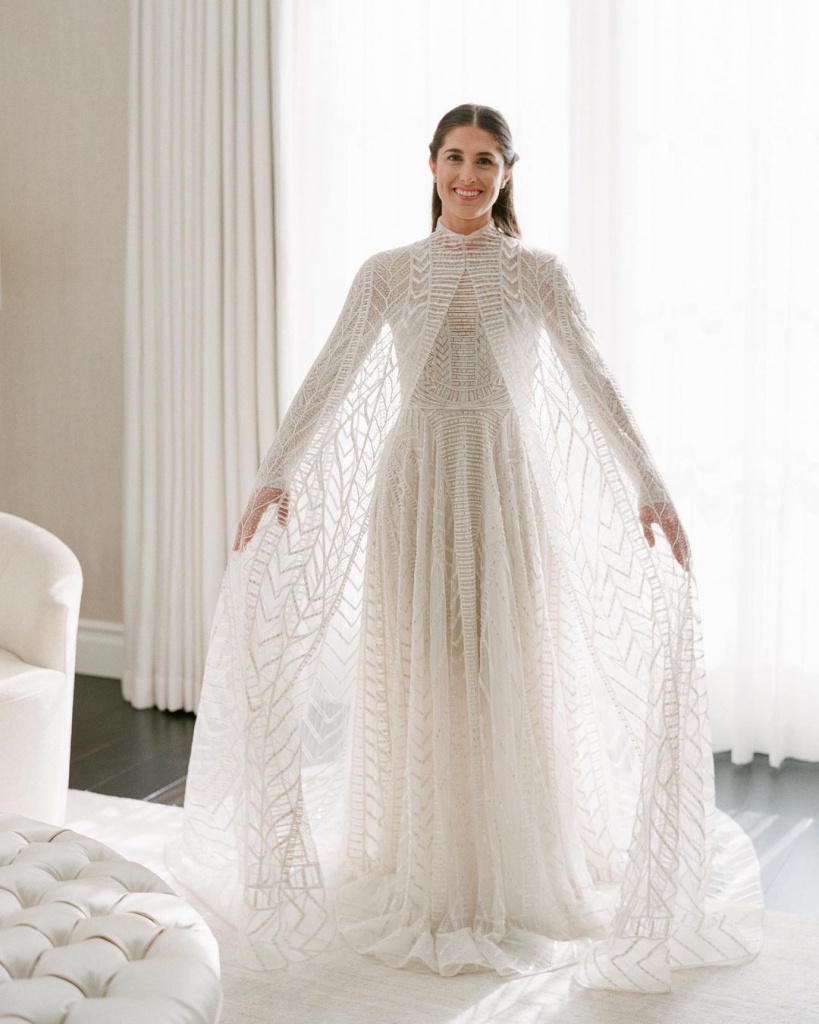 The bride will no doubt be the central person in the wedding therefore her style matters in creating the whole picture and atmosphere. Follow these ideas of vintage wedding gowns to make the bride's attire perfect in reflecting the themed wedding.
Vintage tulle and lace gown (romantic and antique);
Tea-length vintage wedding gown (elegant and iconic sample of the style); 
Vintage birdcage veil (just a perfect and absolutely vintage-inspired accent which is both romantic and intriguing);
Vintage lace capelet (a stunning idea for a cover-up to complete a minimal and simple gown though making it vintage).
Remember that you may freely use and combine two or more ideas for your vintage wedding look. That all depends on your creativity and desire.
Vintage Wedding Decorations
French Door Archway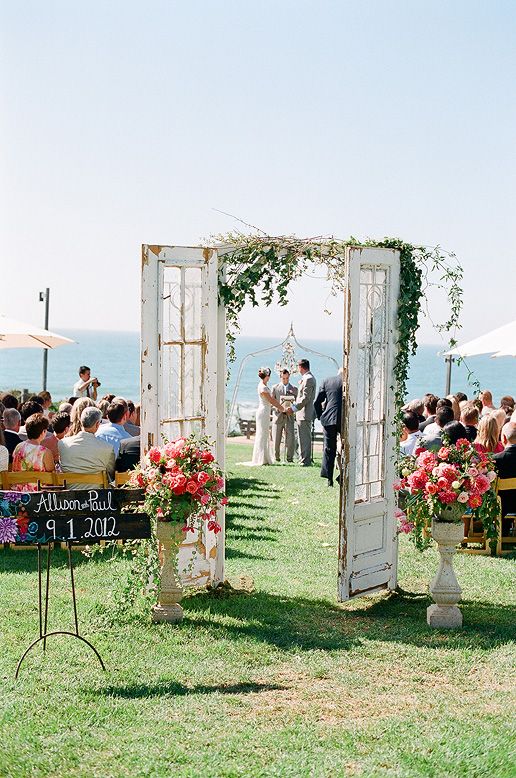 Approaching the wedding ceremony is one of the most crucial moments so do make it special indeed. Allow your guest to step into the old times literally. A white doorway (sort of French door) along with a wooden sign and a great amount of luscious greenery will work well.
Invitations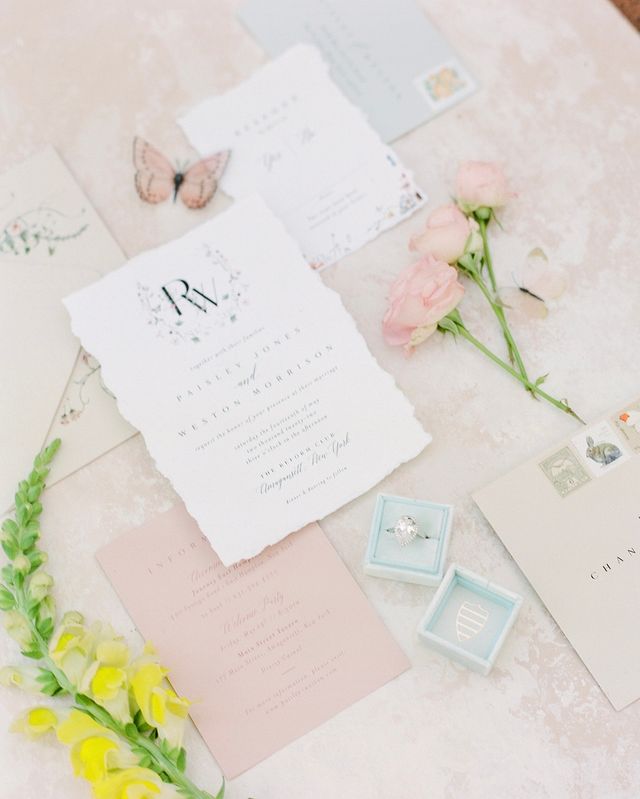 Stylized invitations are a must for any retro-themed wedding. There are tons of ways to decorate them and immerse your guests into the vintage atmosphere from the very first touch. Use appropriate paper, fonts, colors, and patterns.
Family Tree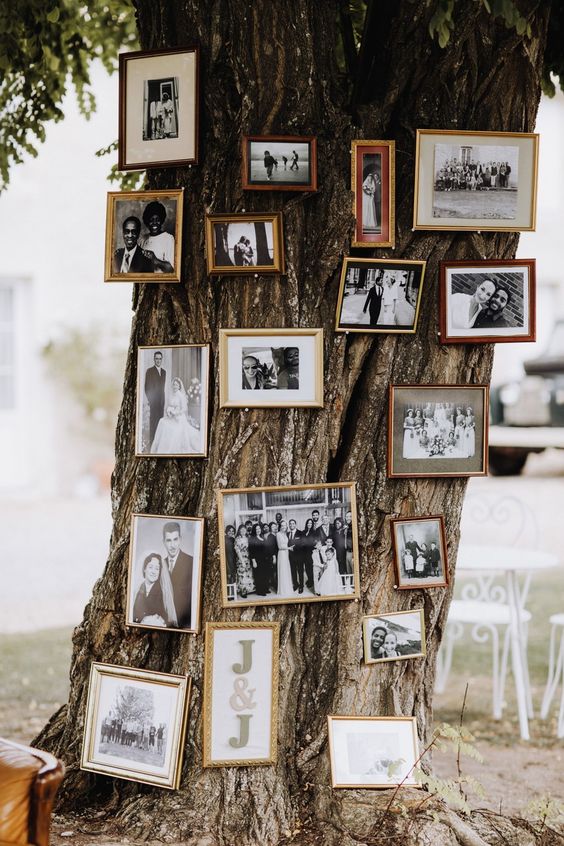 What can bring back old memories better than old photos especially if that's your family tree? Showing the family values and importance of your marriage, the family tree old photographs decorated accordingly is a gorgeous option for your wedding vintage decor.
Old Ladder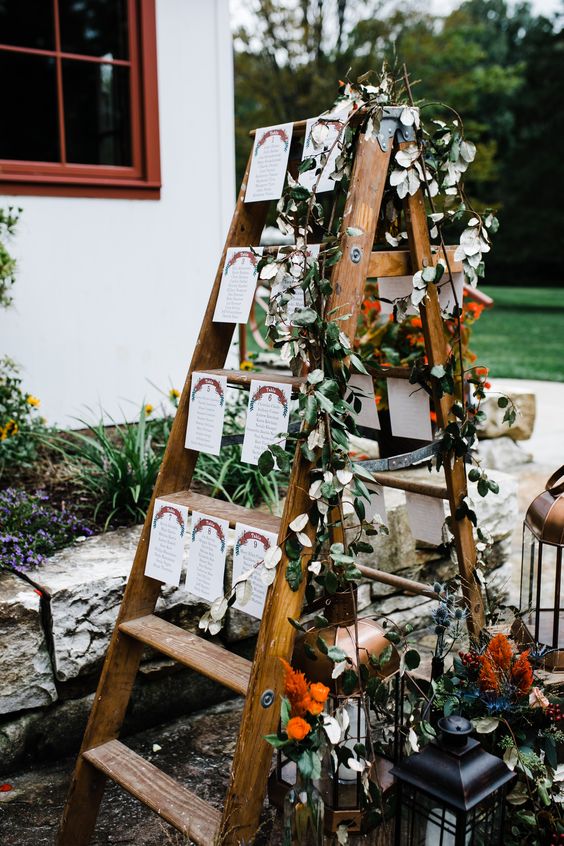 Amazingly, how simply old and unnecessary stuff might become a breathtaking element of wedding decor! If you have an old ladder, just change its look a little and add a couple of vintage-inspired elements to make it look gorgeous and authentic.