10 special wedding cake ideas
Publication date:

03/04/2022

Updated:

02/06/2023
While choosing the type of a wedding cake, don't think that it's just an ordinary confection you should order due to traditions. Cake cutting is a charming ending to a big and memorable day. It's a sweet detail that predicts your sweet and happy married life. Wedding cake contributes to the overall style and vibe of the event. Being a blank canvas, the wedding cake may look any way you like it, aligning with the wedding aesthetics. Just explain the suitable style, color, shape, and design to a pastry chef and your ideal wedding cake will be brought to life.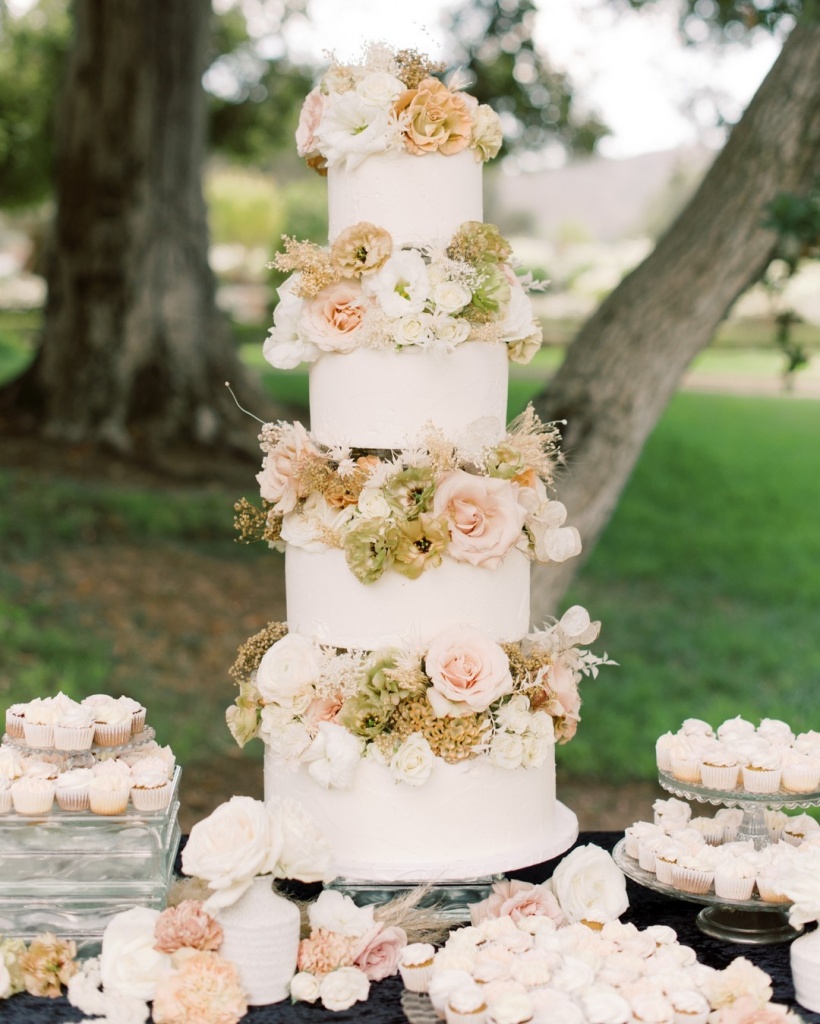 Photo by lovelylight_imagery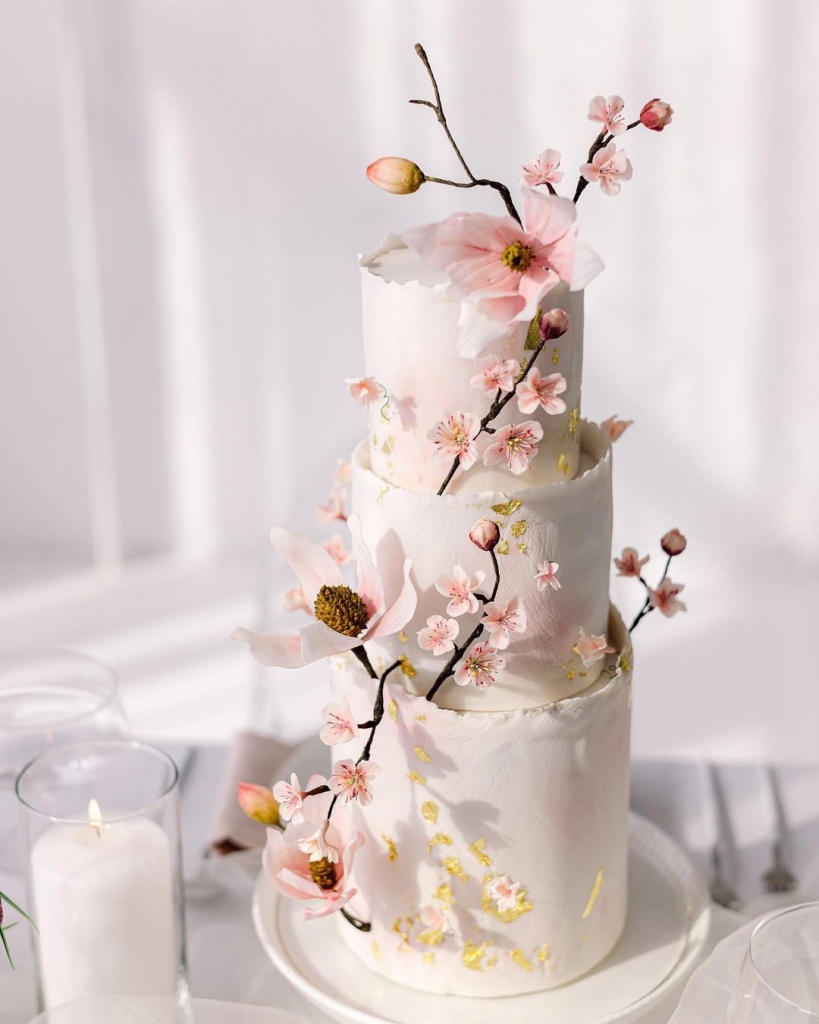 Photo by aaronliu.photography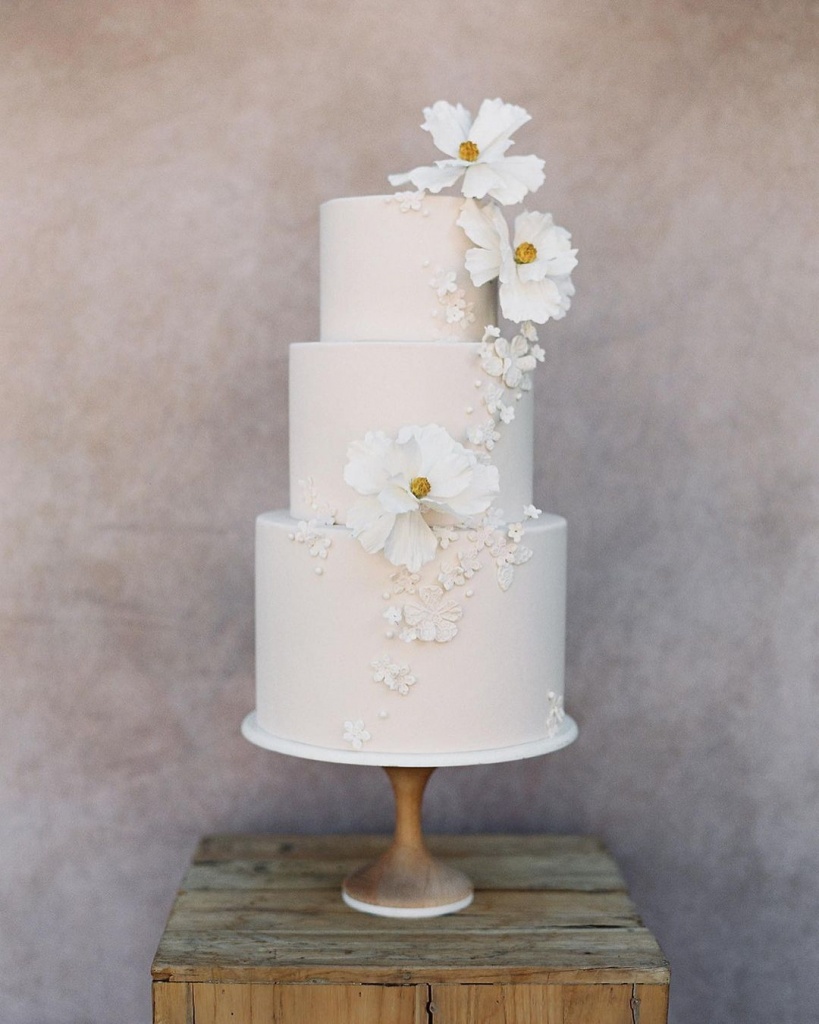 Photo by carriekingphotographer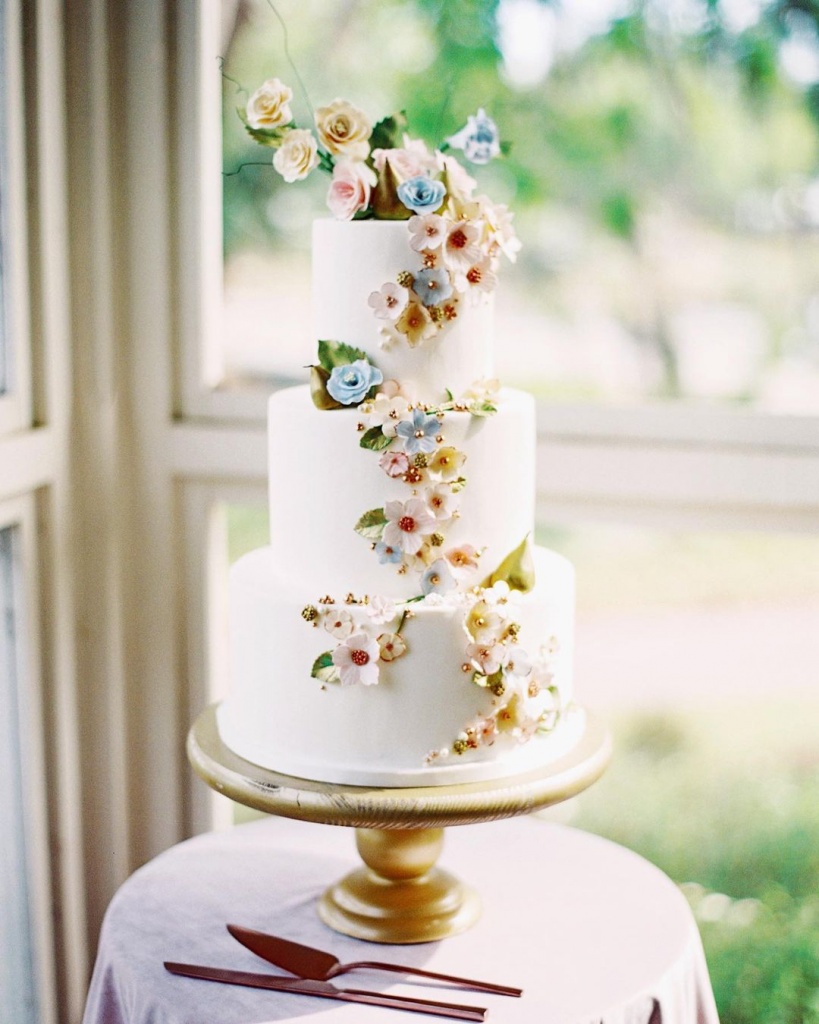 Photo by charlastorey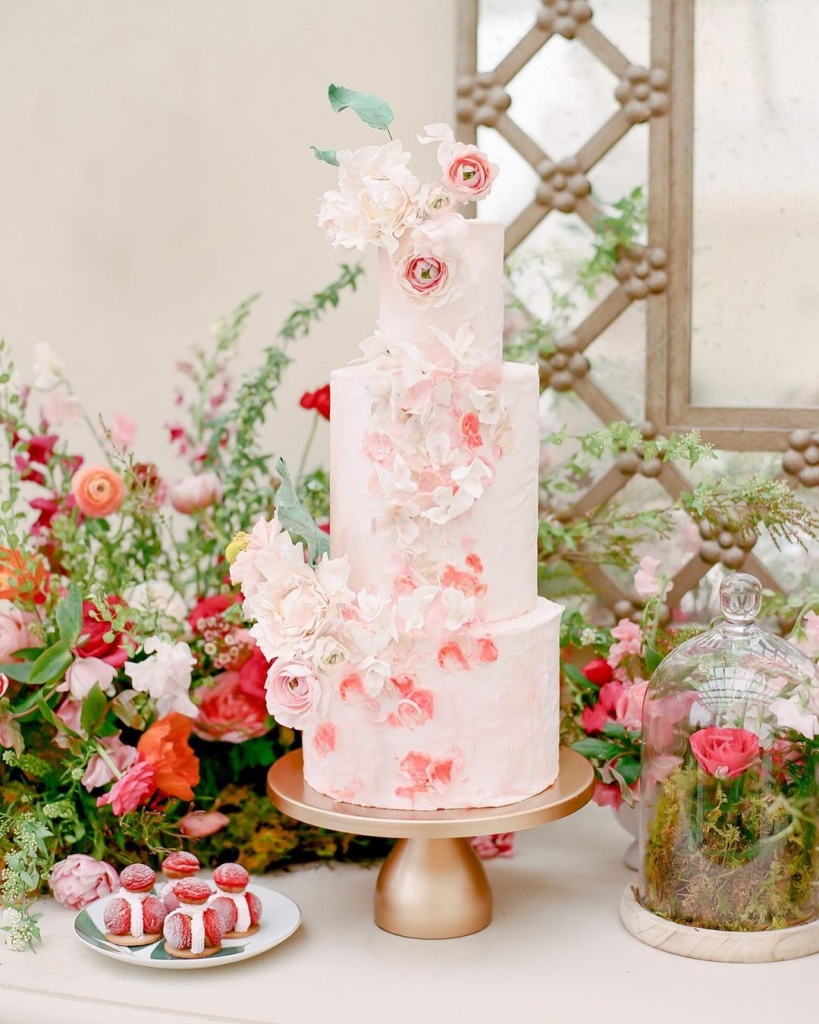 Photo by thehappybloom
Floral Wedding Cakes
Opt for the floral wedding cake design in case you want it to be classy, elegant and perfectly matching the rest of the flower decorations. You can send the photos of the fresh flowers you're using for the reception or ceremony adornment, and the confectioner will customize the cake for you. To avoid looking too messy, the pastry masters use a white matte base and then add decorations. Such cakes can be absolutely different: one or four-tier, decorated with fresh flowers and greenery or sugar floral decoration with delicate satin petals and soft colors. Either way it'll always look timelessly wonderful.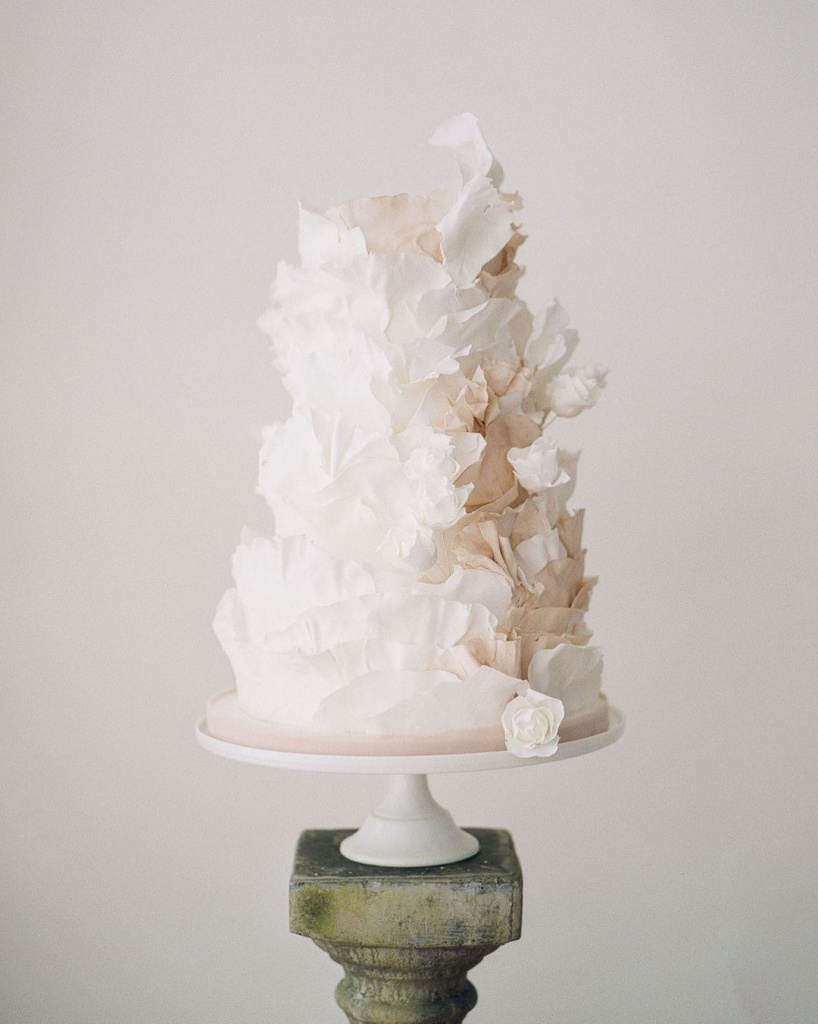 Photo by alix.gould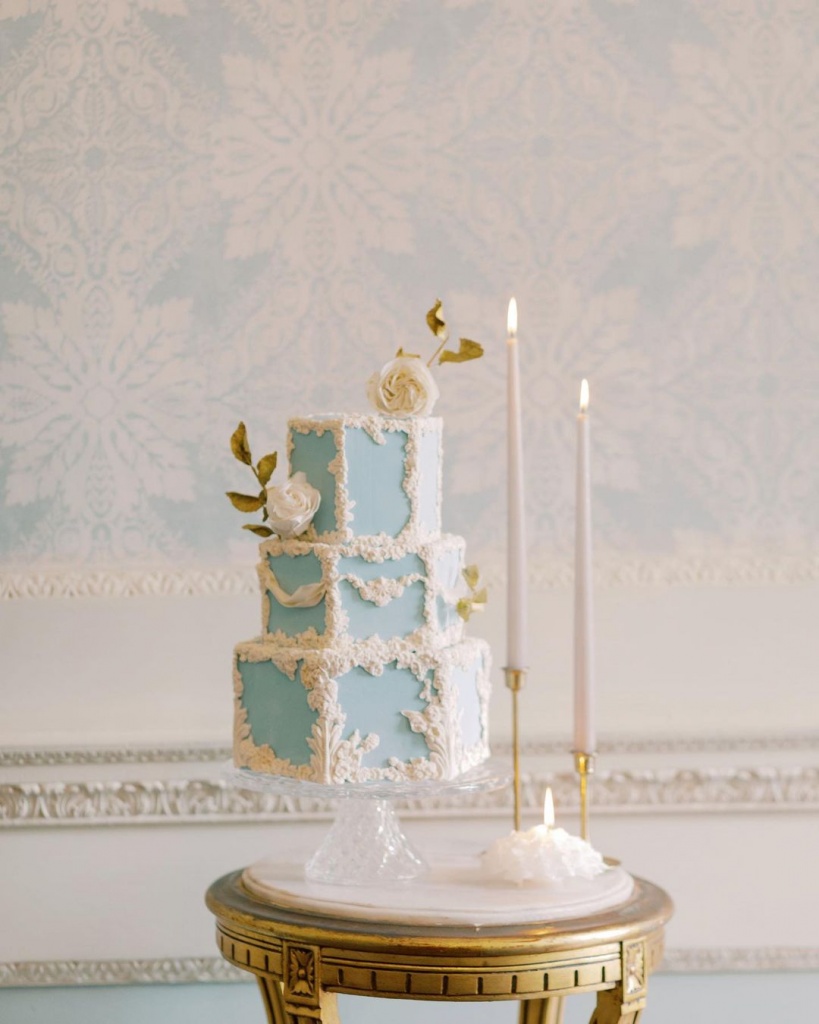 Photo by andyourstory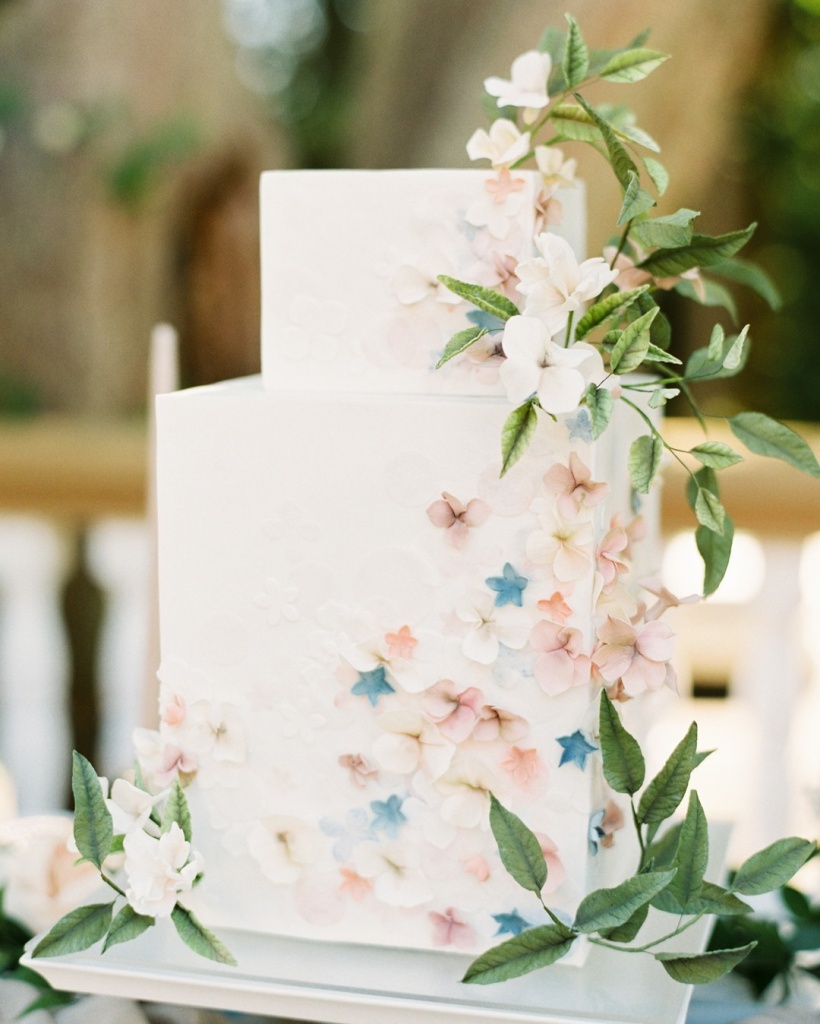 Photo by courtneybowlden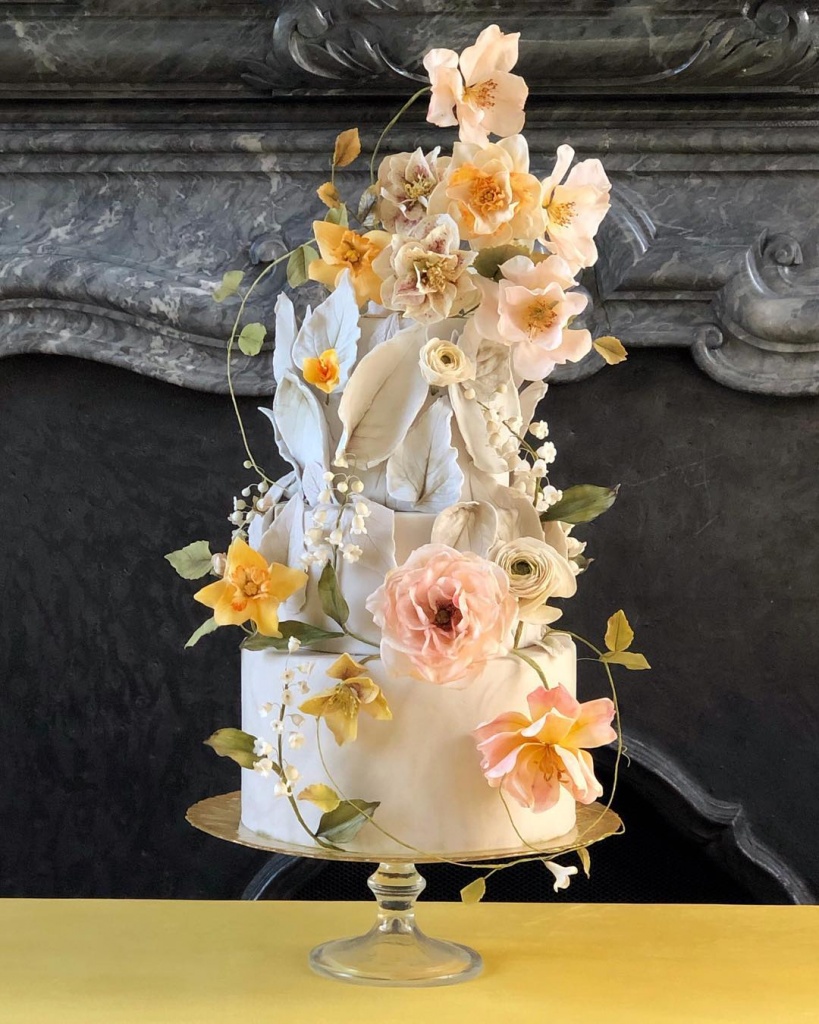 Photo by corbingurkin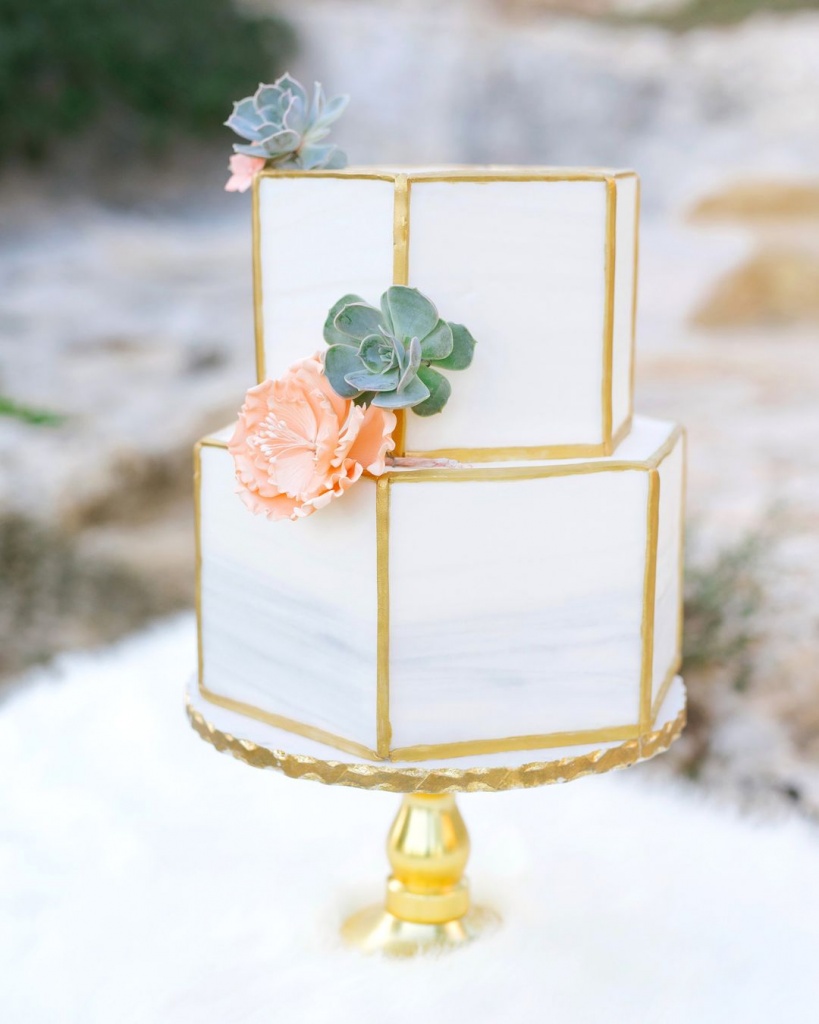 Photo by bottega53
Sculptural Wedding Cakes
If you are tired of basic and standard cakes, pay attention to modern sculptural ones. First, you should nail down the form of your future delicacy: round, square or even hexagon. Then, decide about the icing: fondant, meringue or maybe buttercream. Add gold food coloring, three-dimensional edible decoration, chocolate brushstrokes and your wedding cake will be a real piece of art.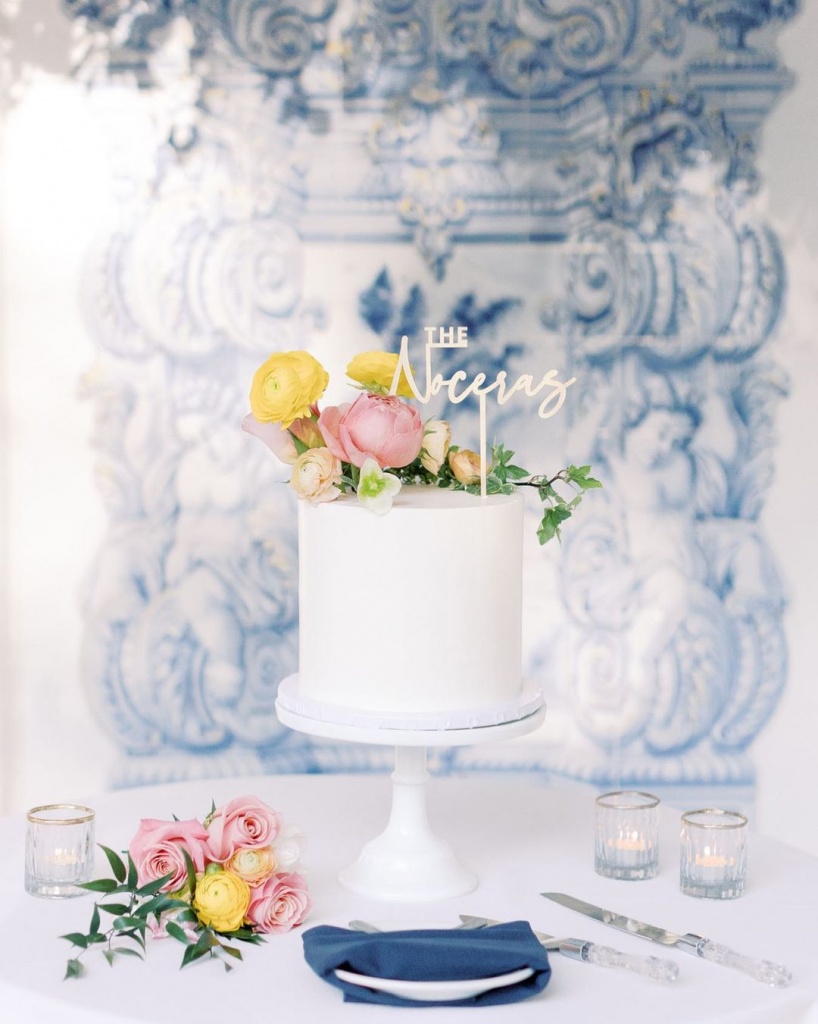 Photo by stephanieweberphotog
Photo by dreamboxphotography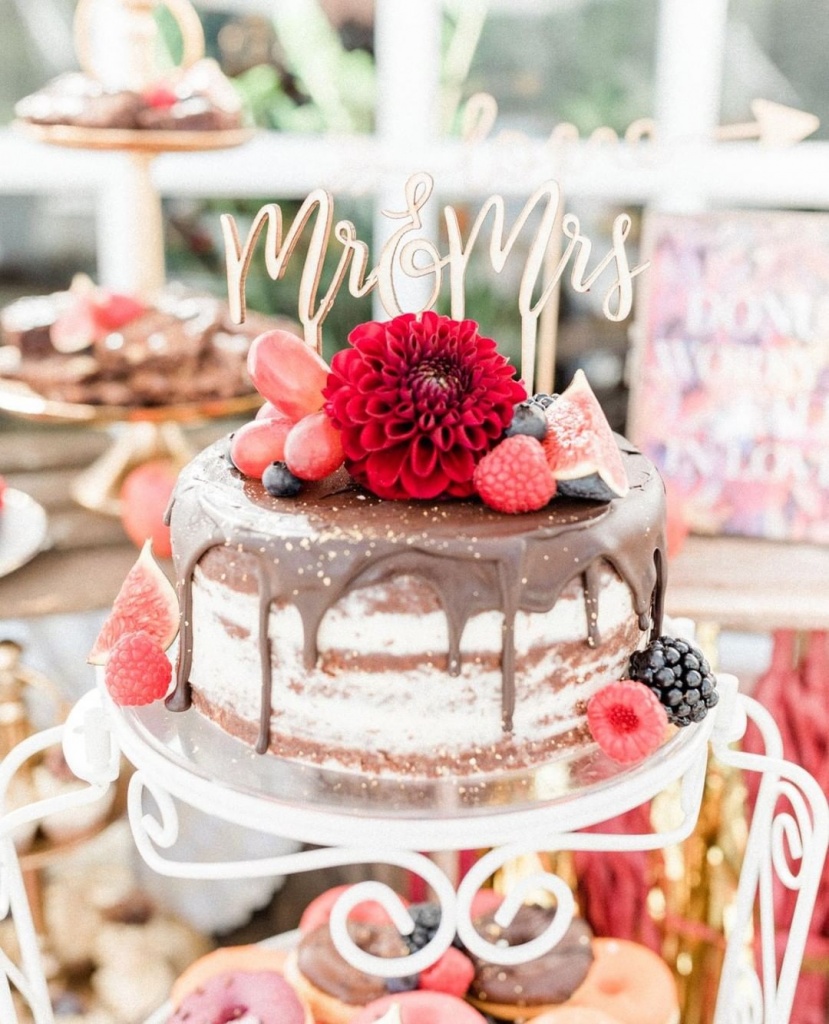 Photo by andreasandhanno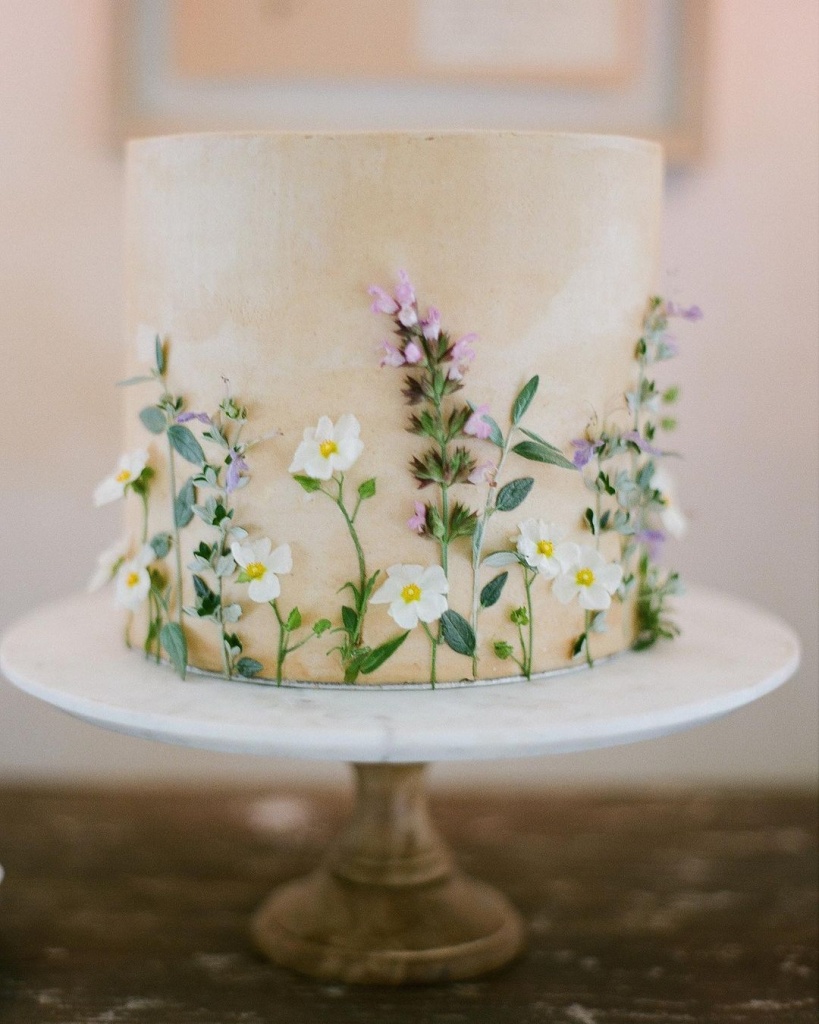 Photo by aliceahnphotography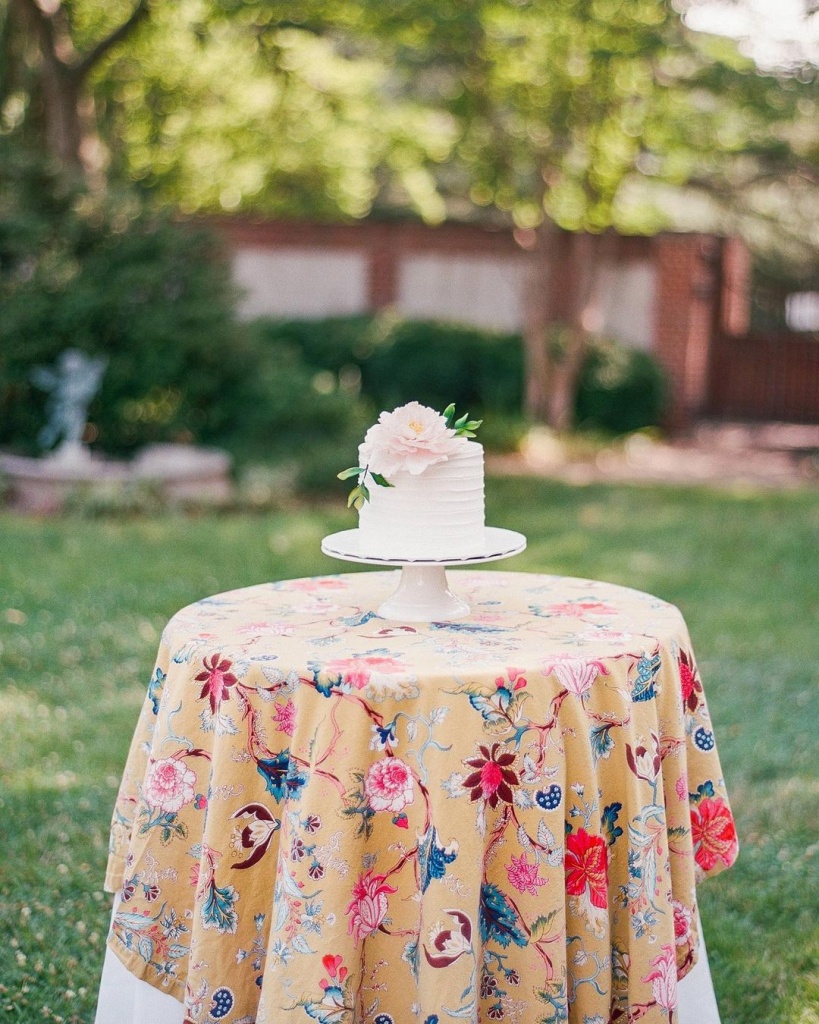 Photo by audrawrisleyphoto
One-Tier Wedding Cakes
Are you planning a cozy wedding celebration among the closest people? Then one-tire cake is definitely the best option. This stunner can easily match any wedding theme and become a delicious ending of your wedding day. Also, it's a good choice for those couples who don't have a sweet tooth but still want to preserve such a beautiful tradition of cutting the family cake.
Photo by magdalenastudios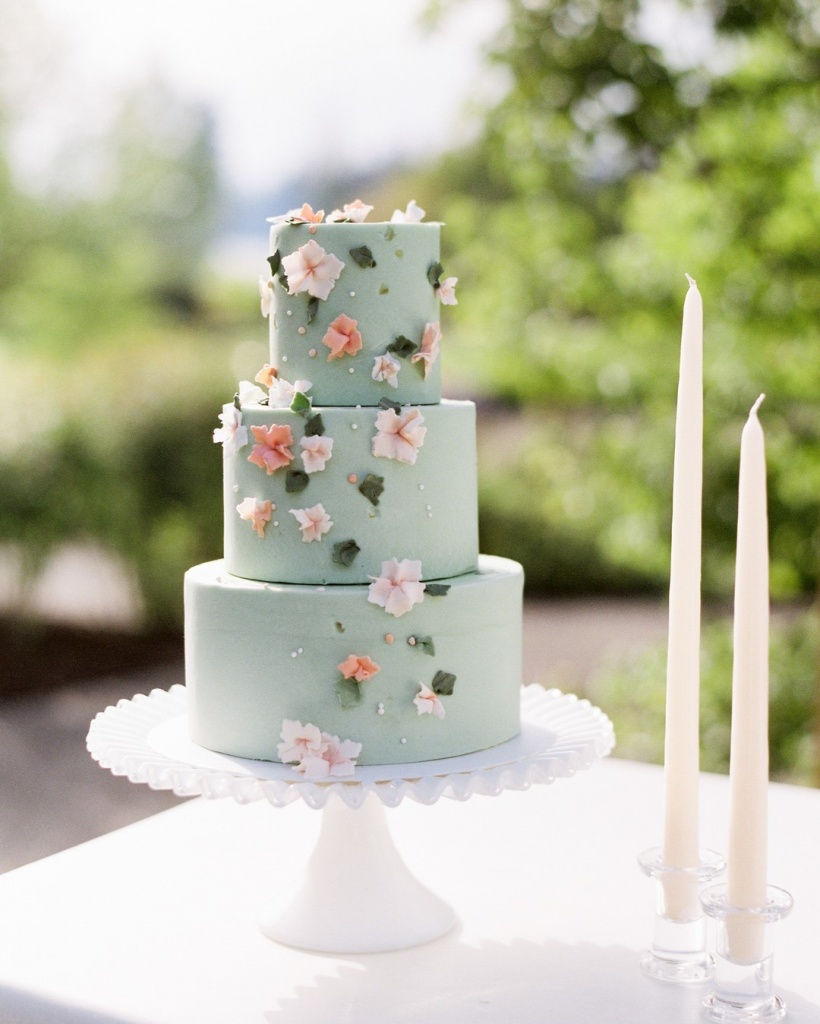 Photo by courtneybowlden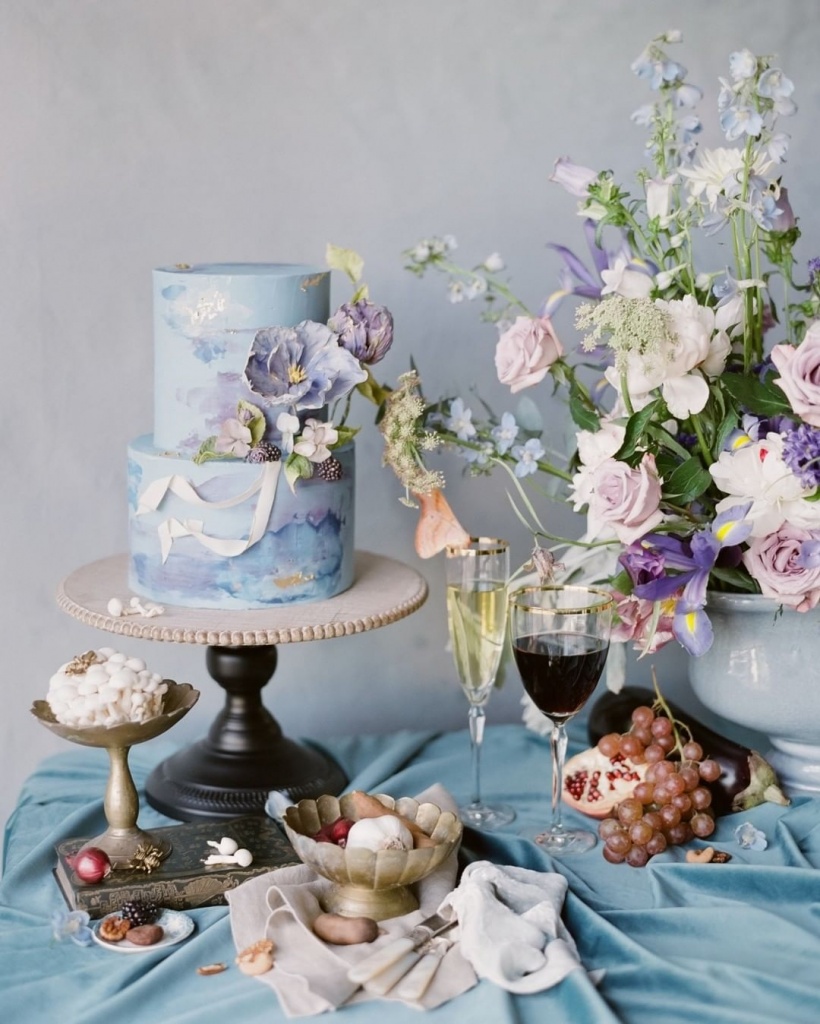 Photo by davidabel.co
Photo by gregfinck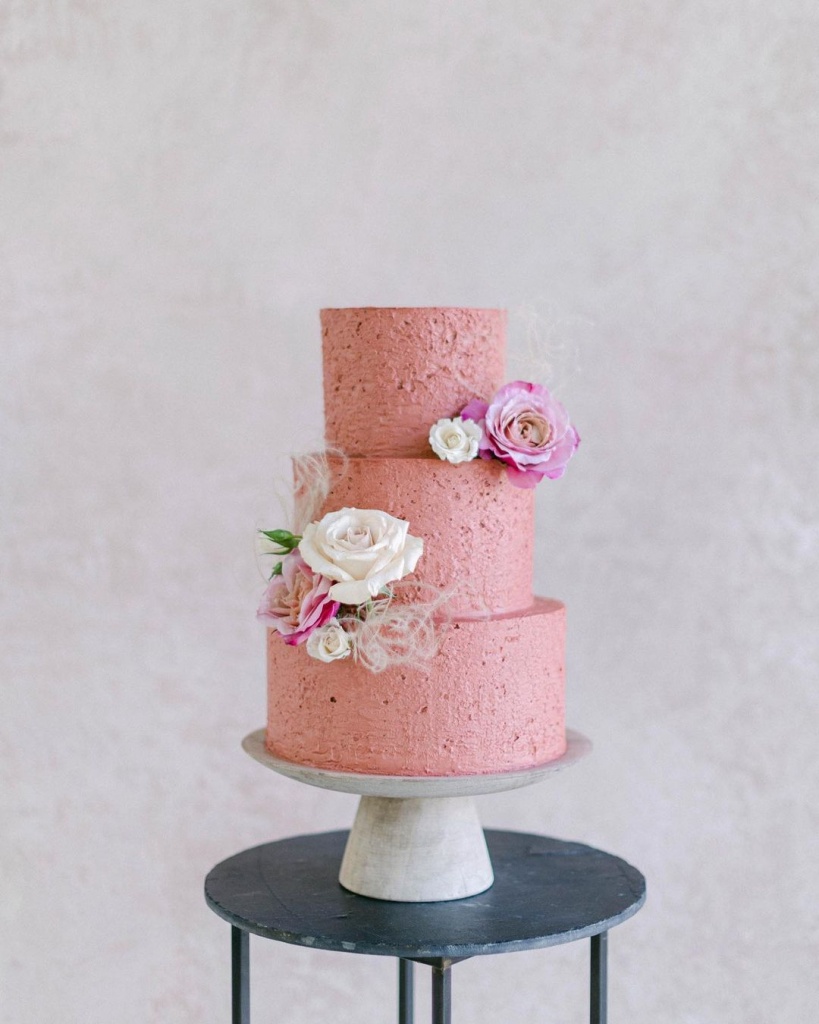 Photo by hannahquintana
Colorful Wedding Cakes
It's a widely spread problem that creamy and pinkish icing colors don't match the newlyweds' nature or the wedding concept. The solution is a bright-colored catchy cake. Don't hold back your imagination, because the variety of tones, shades and styles is limitless! You may choose a subtle pastel blue, yellow and purple cake, or surprise your guests a black or fuchsia one that will drive everyone crazy. Watercolor styled, mono colored or ombre effect — it's up to you.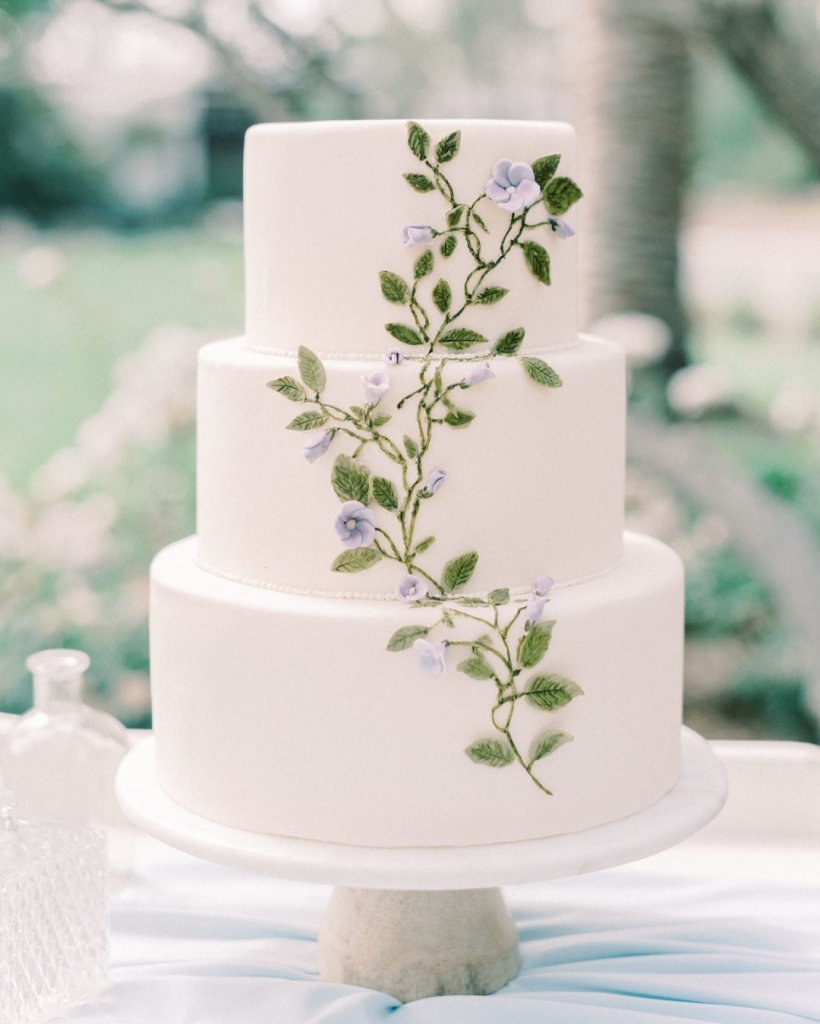 Photo by lovelylight_imagery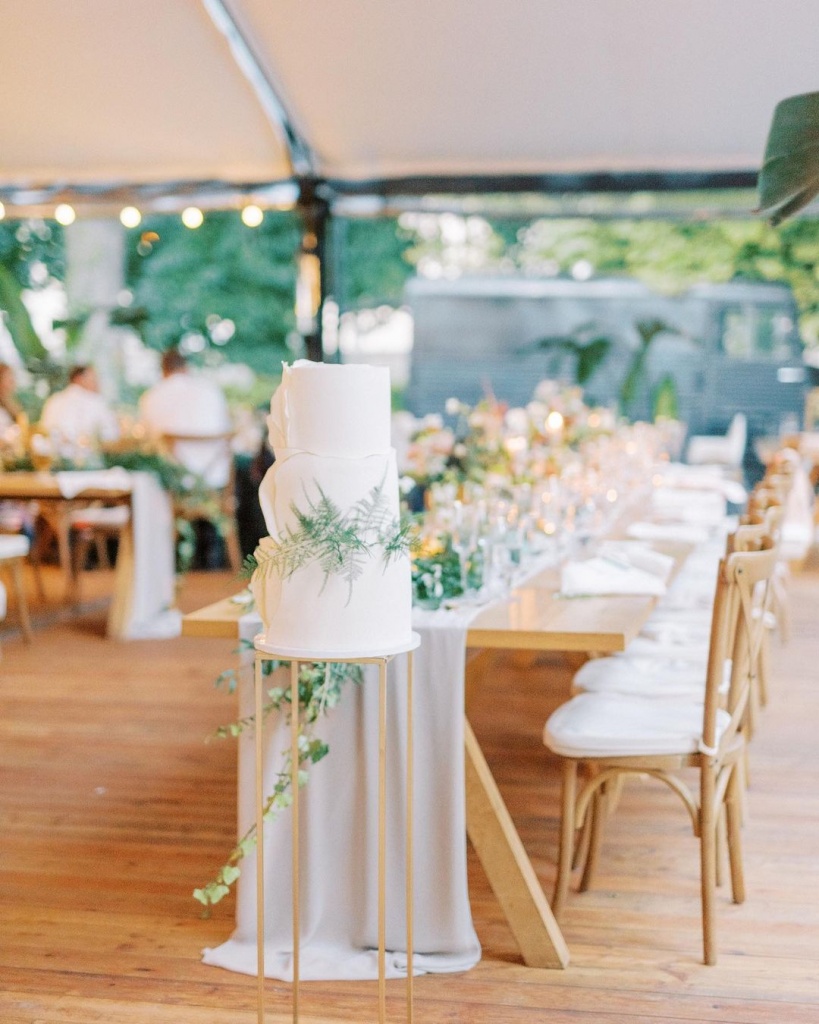 Photo by sabinapovolna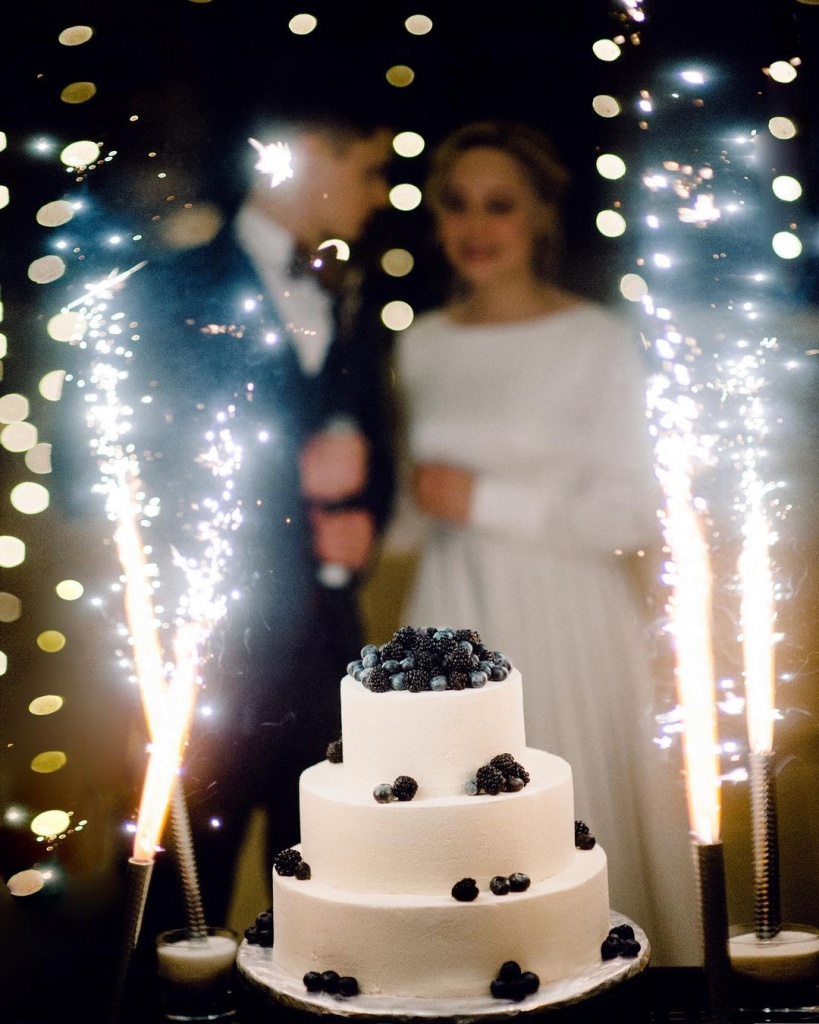 Photo by maxkoliberdin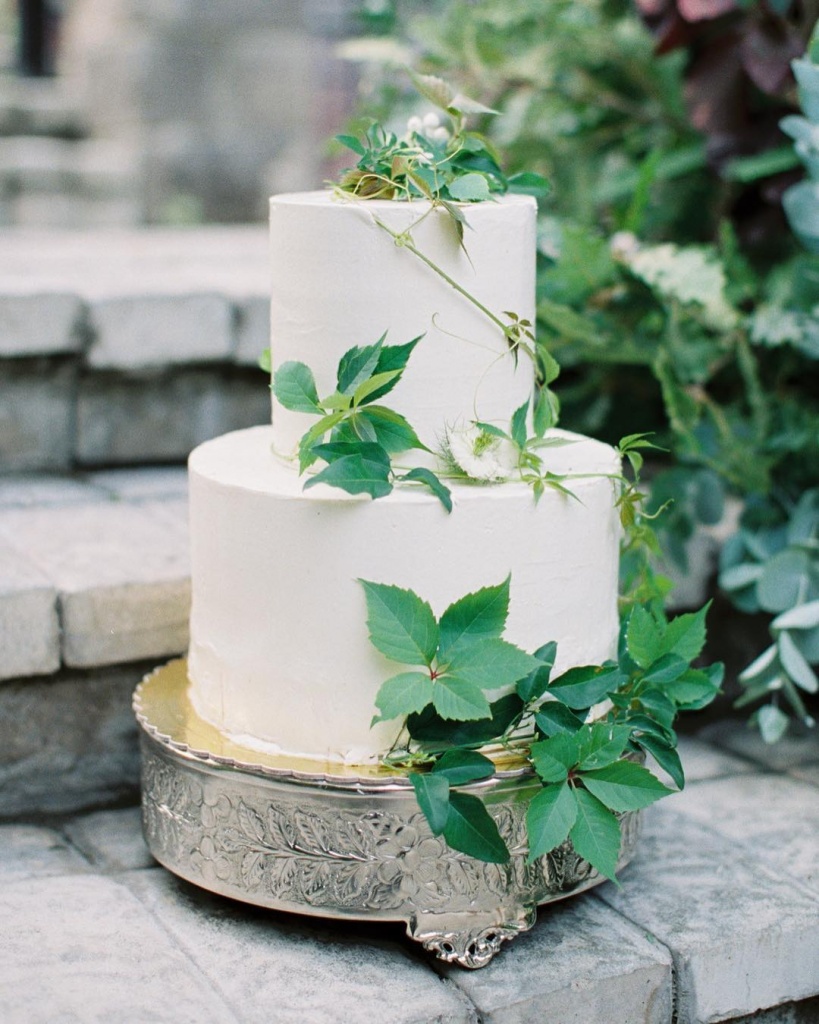 Photo by  juliakaptelova_photography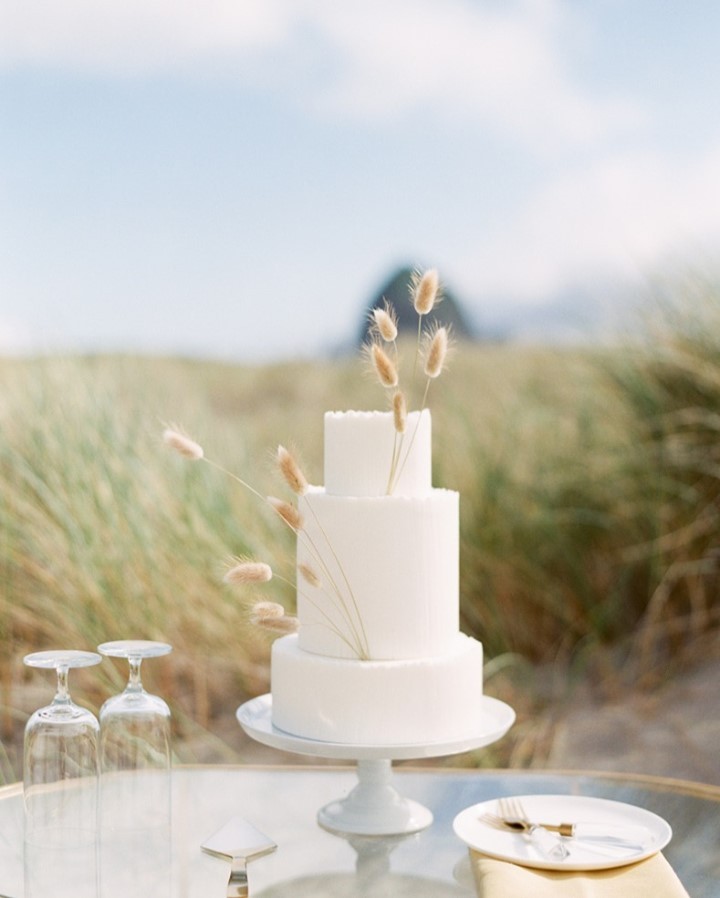 Photo by courtneybowlden
Minimalist Wedding Cakes
Usually, minimalistic desserts are the final option for couples who can't make up their mind and choose only one style of the wedding cake. Minimalist cakes are versatile and stylish rather than plain or banal. A matte or satin white finishing coat and simple design is all we need. Moreover, the accent here is made on the flavor, filling, fragrant sponge, fresh fruits and sweet memories.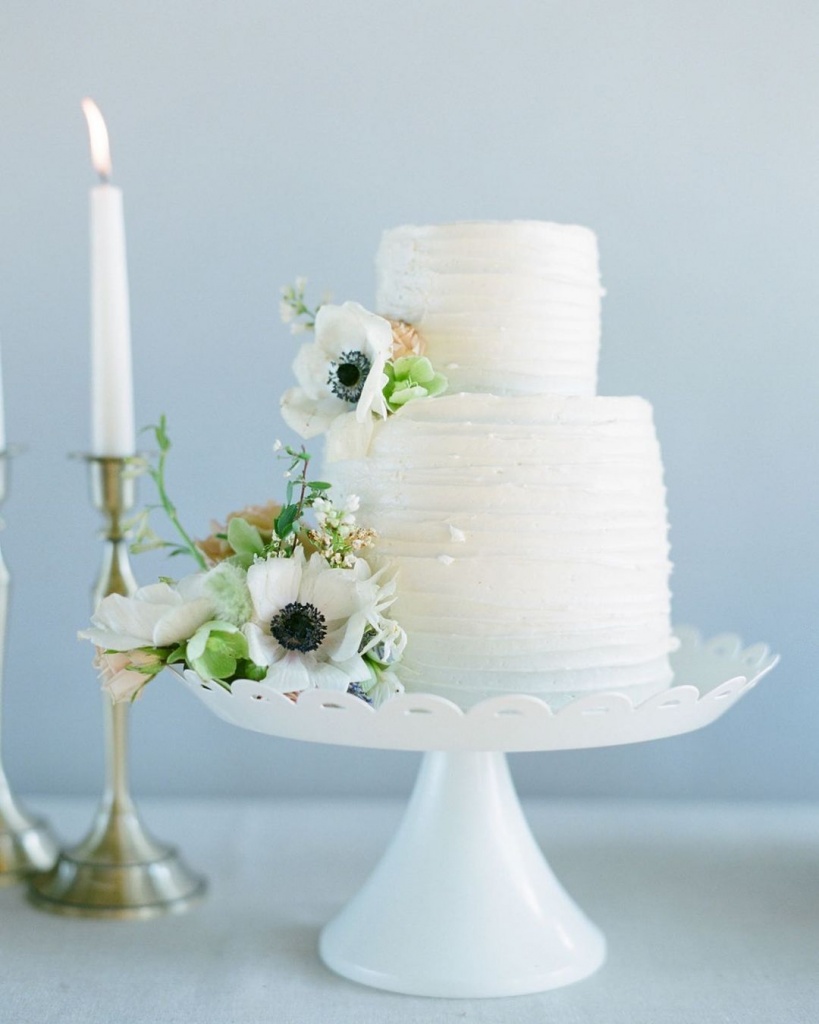 Photo by themccartneys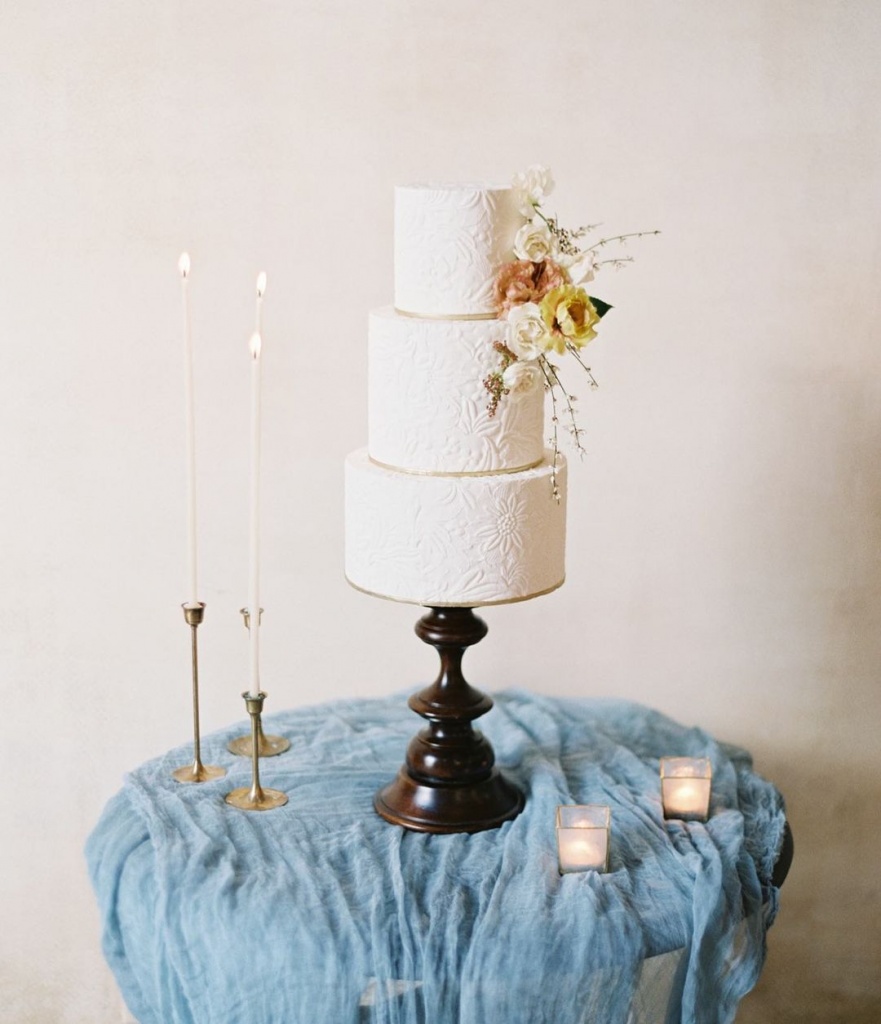 Photo by laurenfair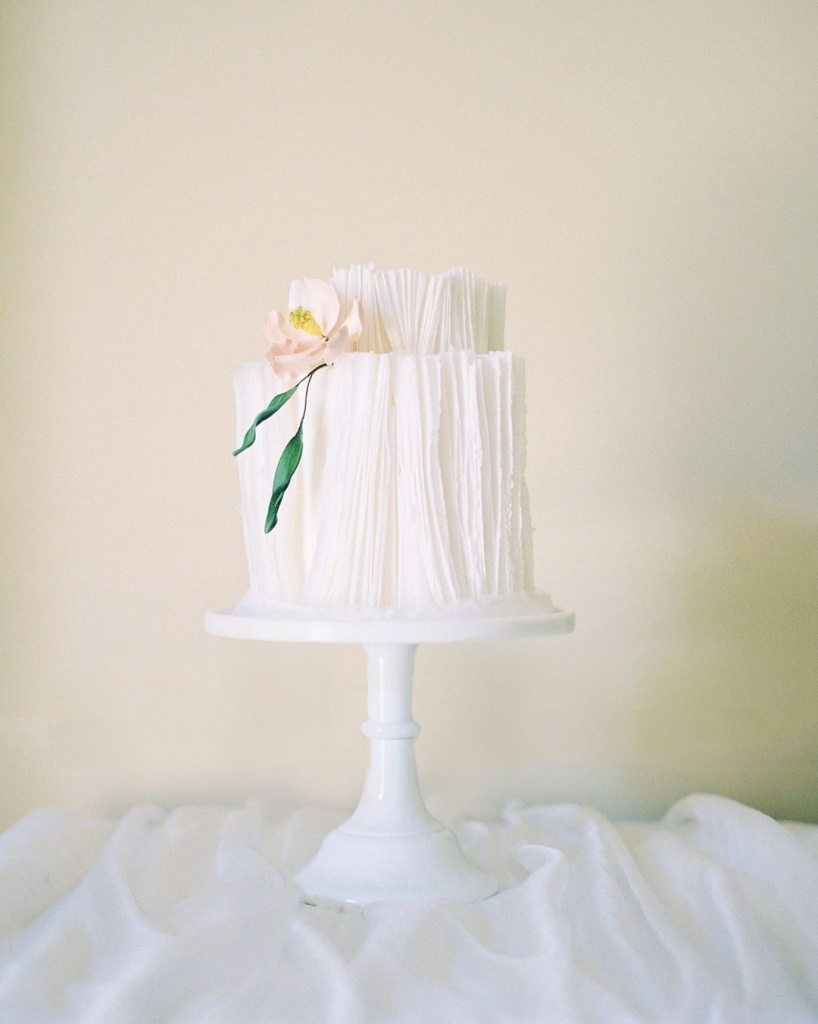 Photo by alix.gould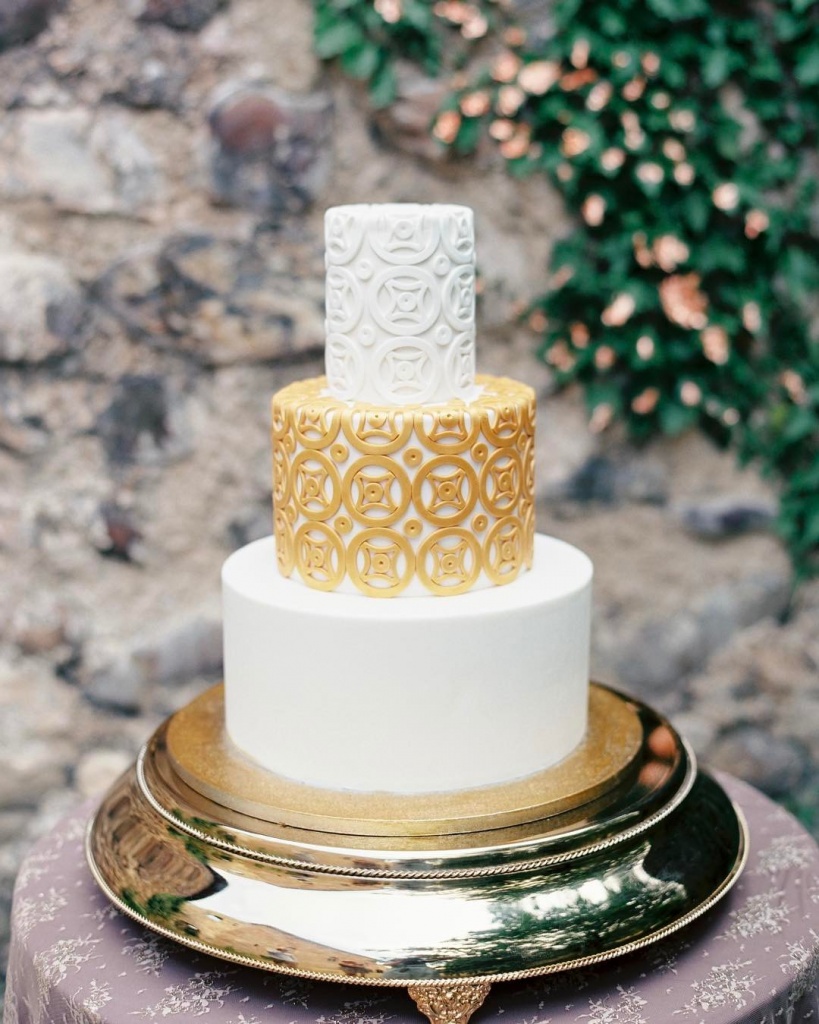 Photo by tamaragigola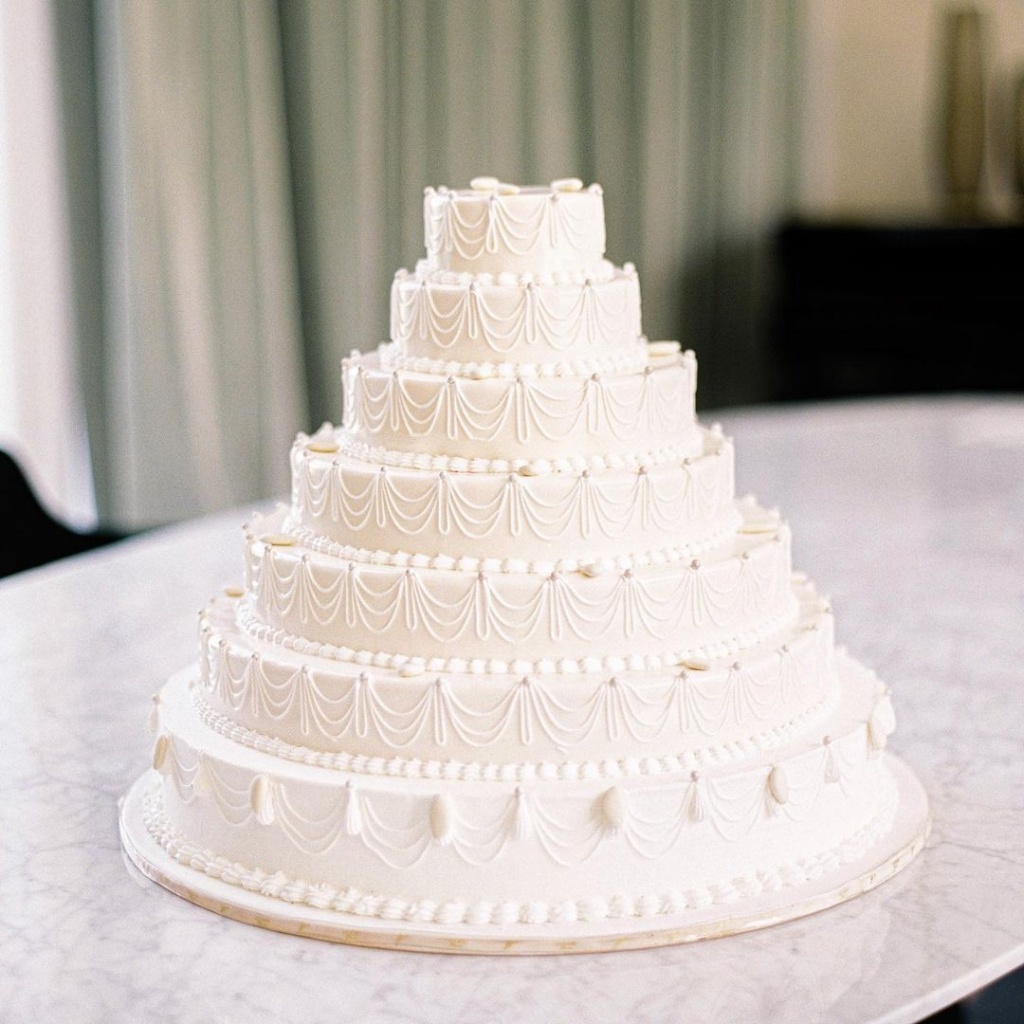 Photo by tamaragigola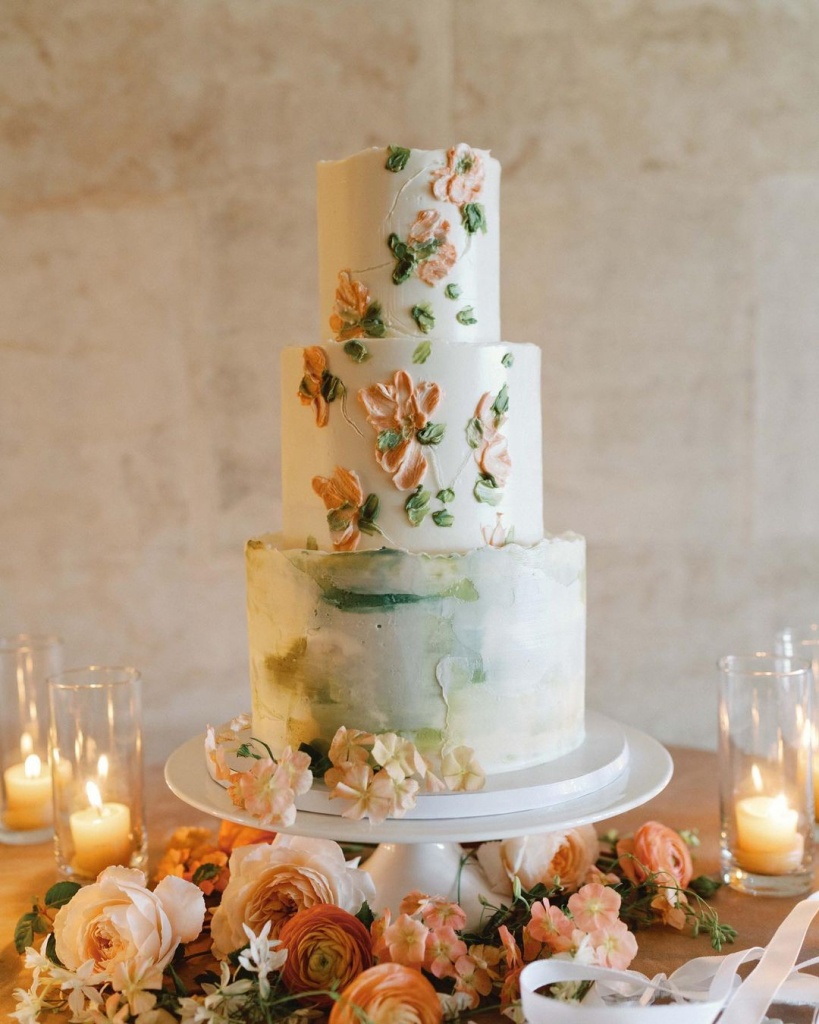 Photo by erichmcvey
Textured Wedding Cakes
Who said that the finishing coat has to be smooth? All these rules are no more up to date. Textures and patterns rock! Wedding cakes design styles are constantly improving. Therefore, following all new trends, choose a two or three layered textured cake with an accent tier, rough edges and a gradient of flowers or blossoms installation. You'll be genuinely surprised for sure!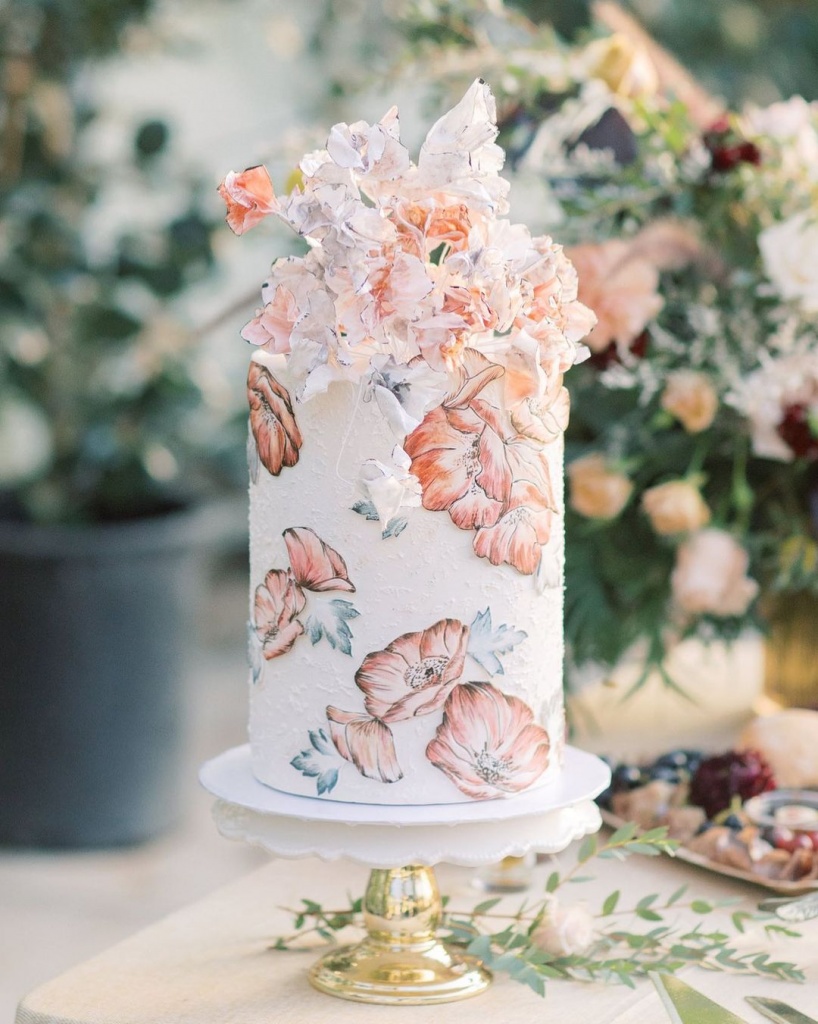 Photo by stephanieweberphotog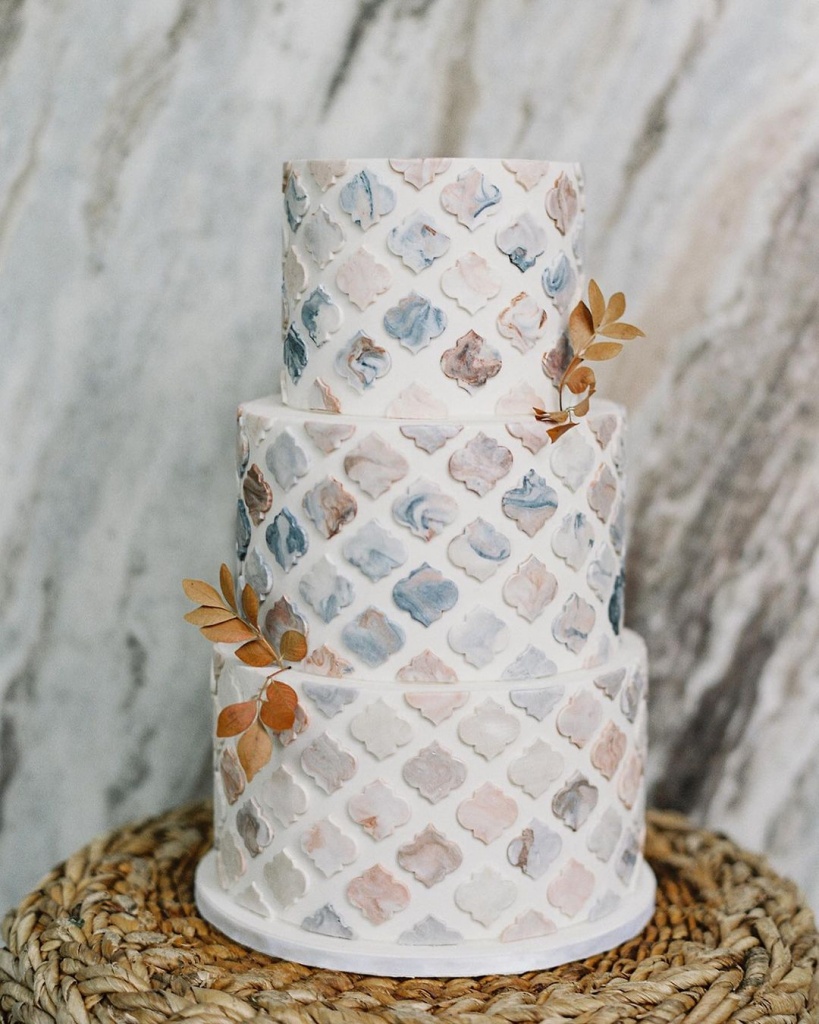 Photo by carriekingphotographer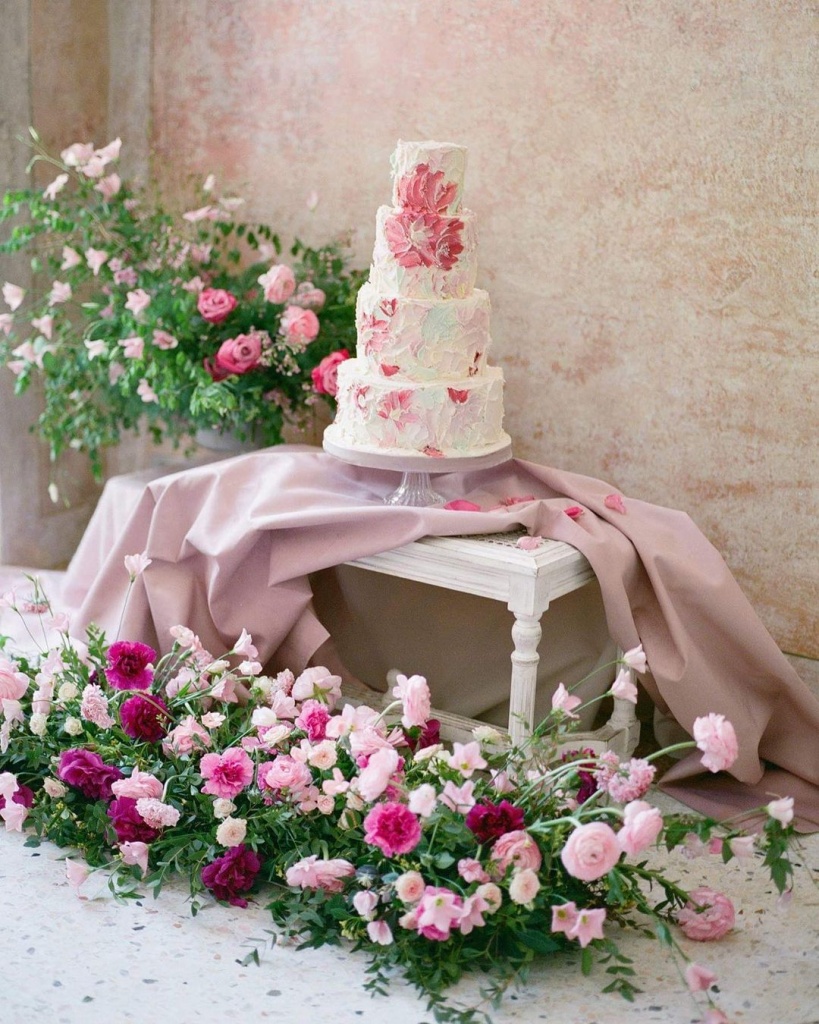 Photo by purewhite_photography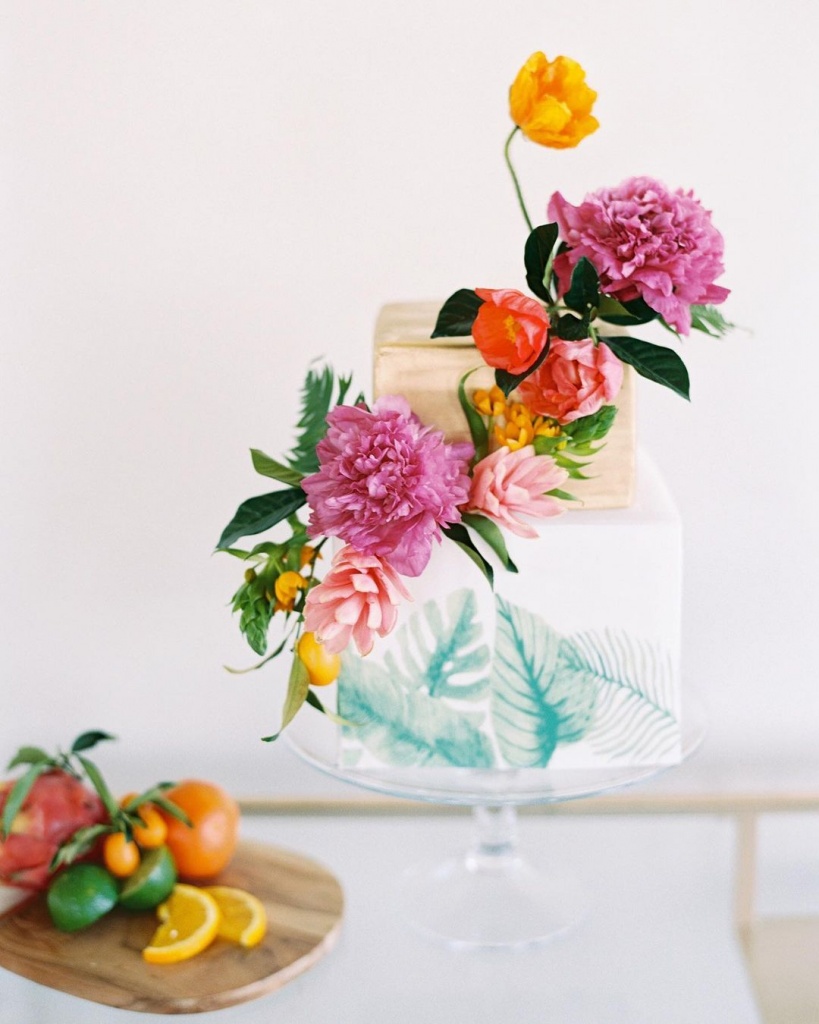 Photo by charlastorey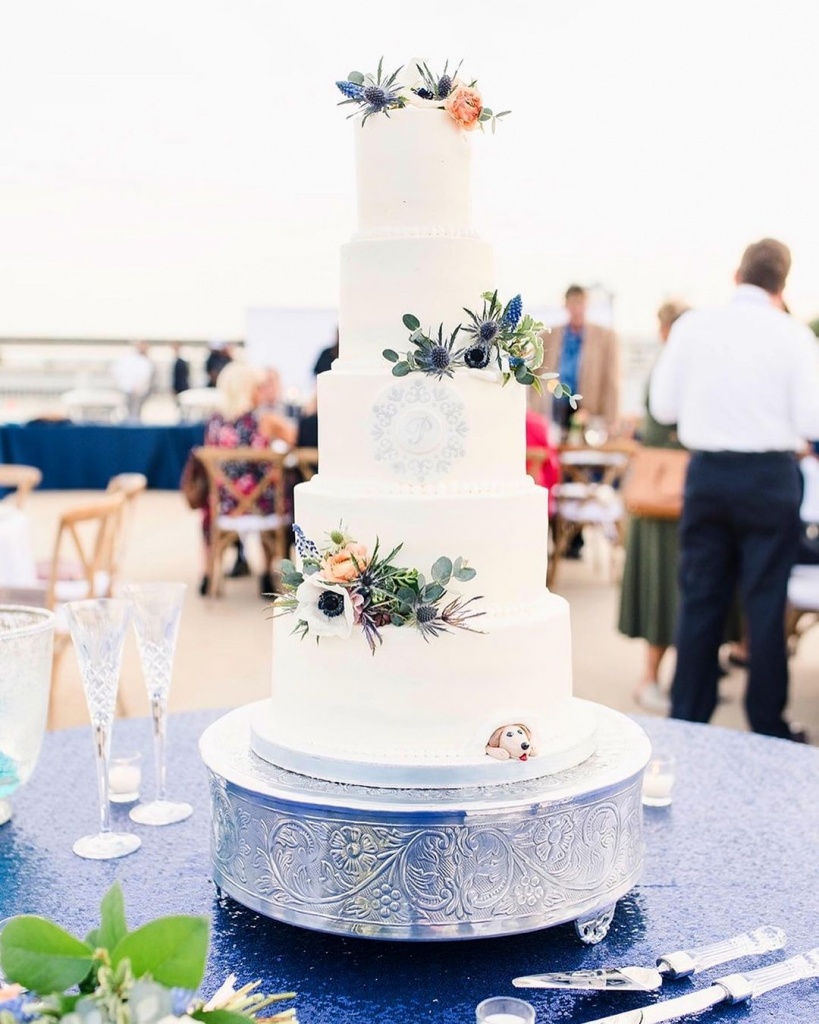 Photo by sheagibsonphotography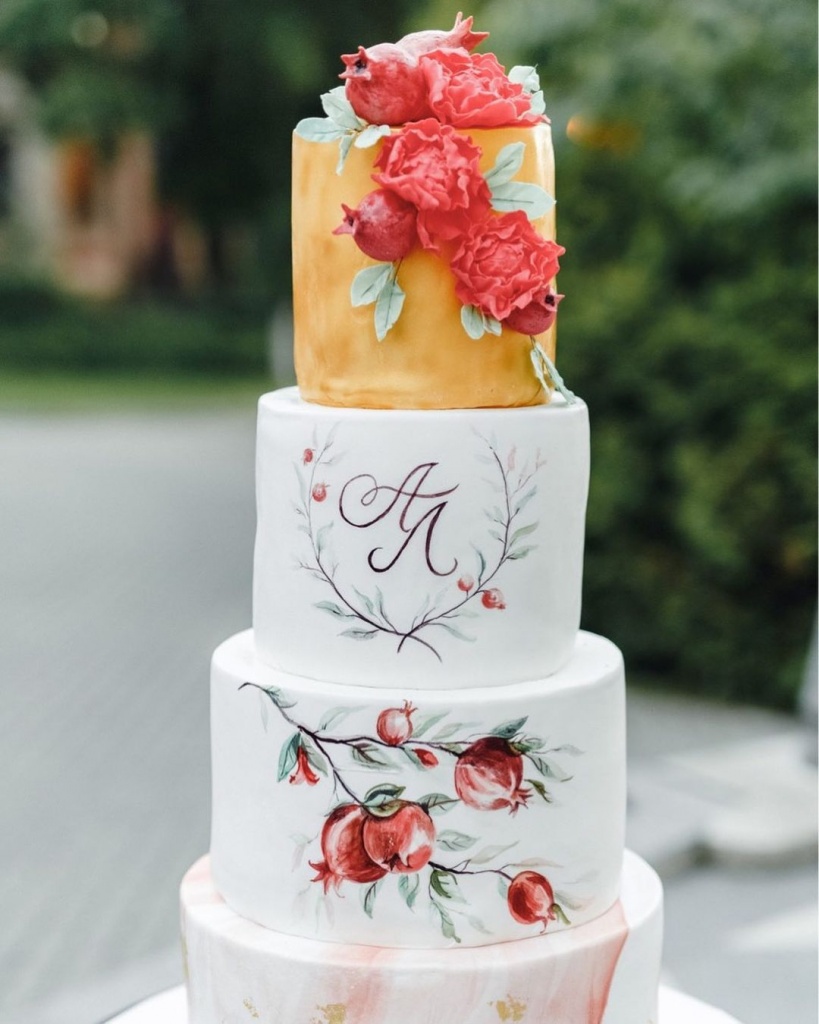 Photo by tamaragigola
Painted Wedding Cakes
The handmade painted cakes for sure have their charm and popularity. With the help of an edible paint, pastry chefs create splendid patterns: cream and light blue marble, tropical leaves, bright brushstrokes. Additionally, you can implement your own wedding monogram. It always gives the cake this personalized vibe.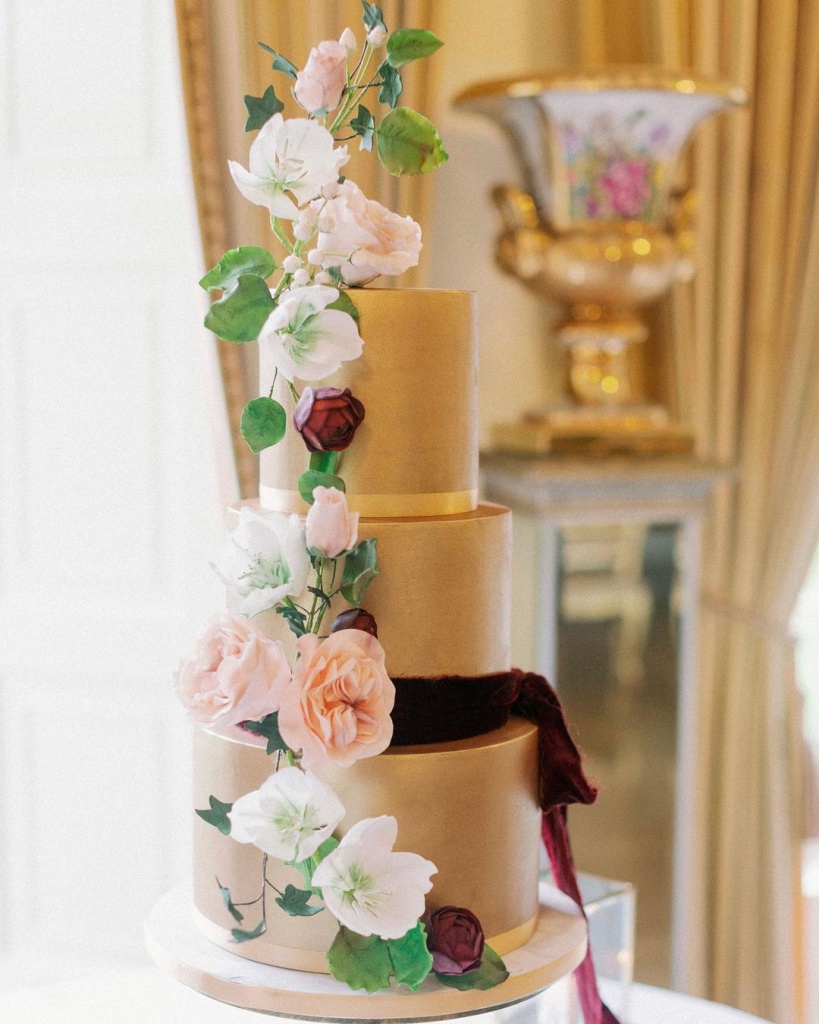 Photo by ashleynoelleedwards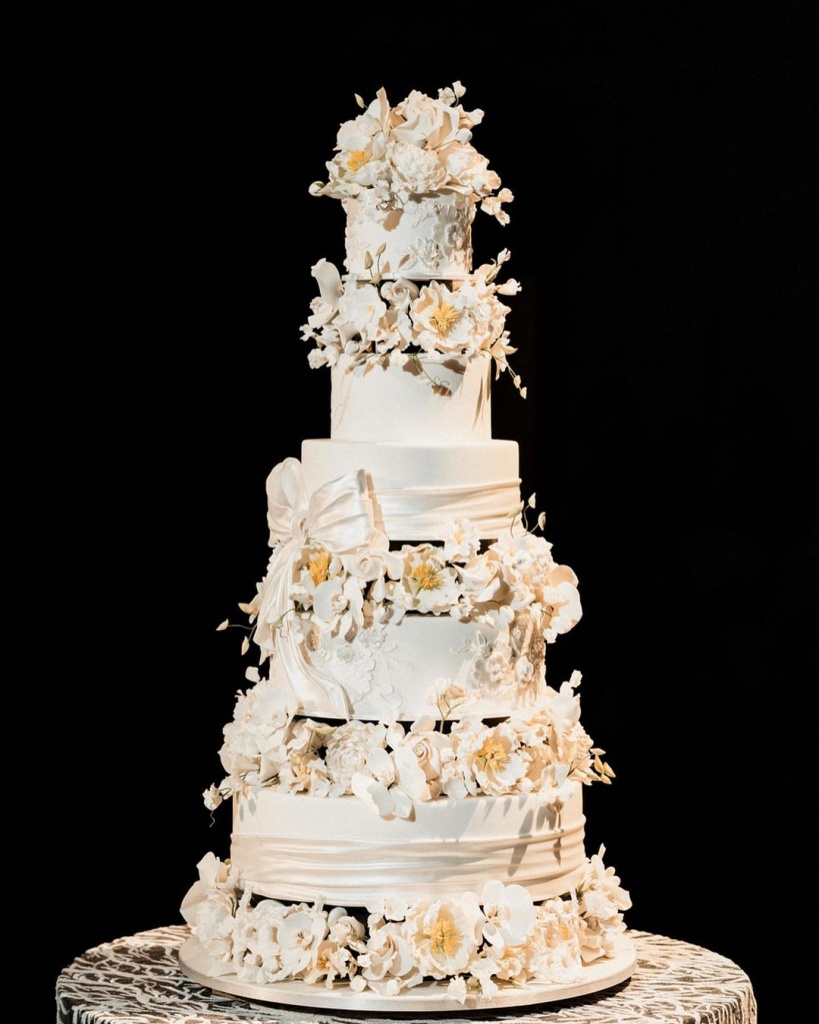 Photo by jaylimstudio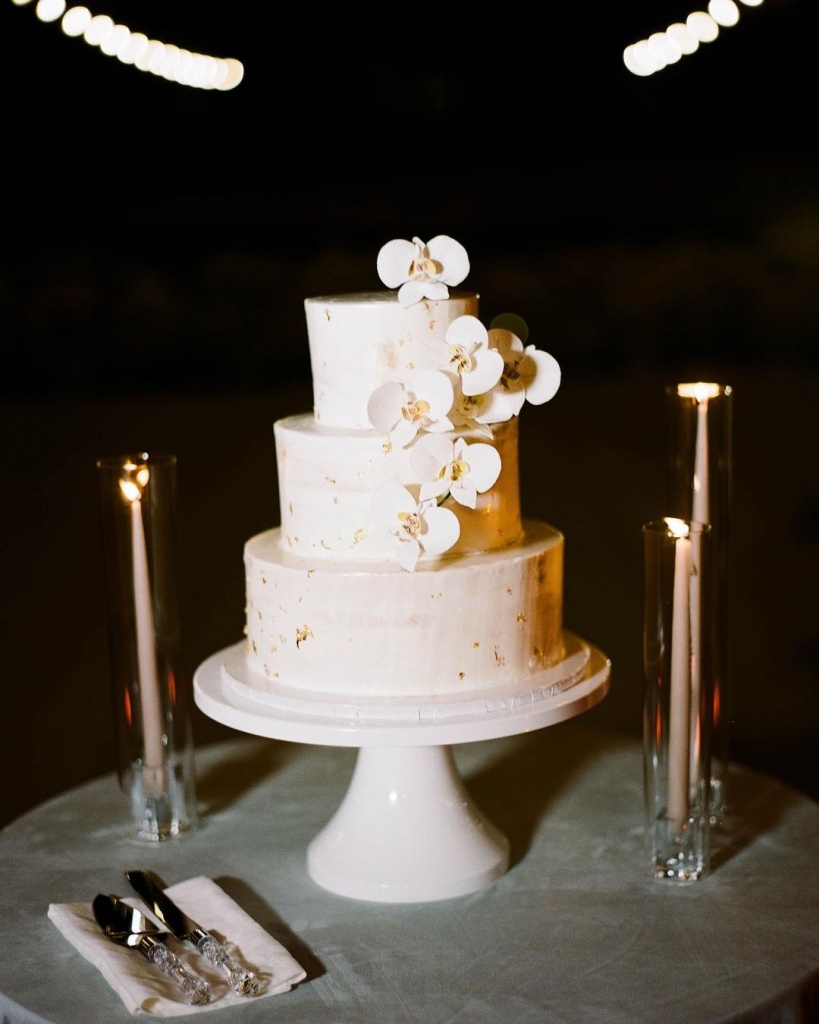 Photo by ashleynoelleedwards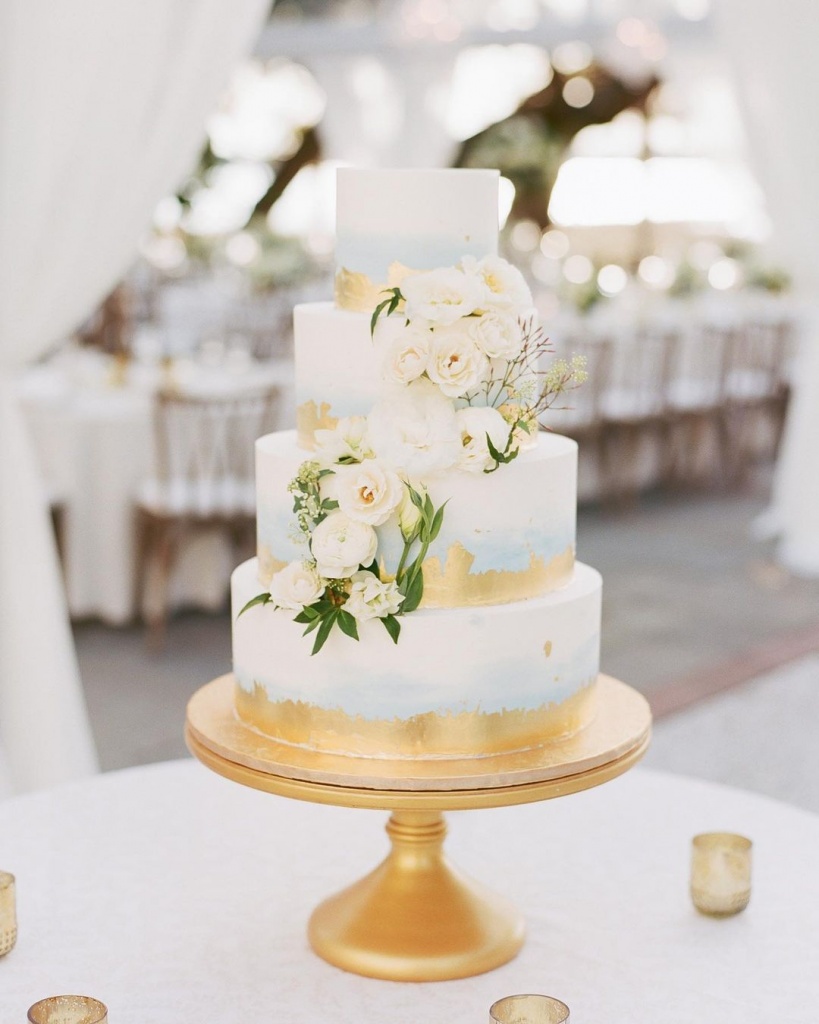 Photo by thehappybloom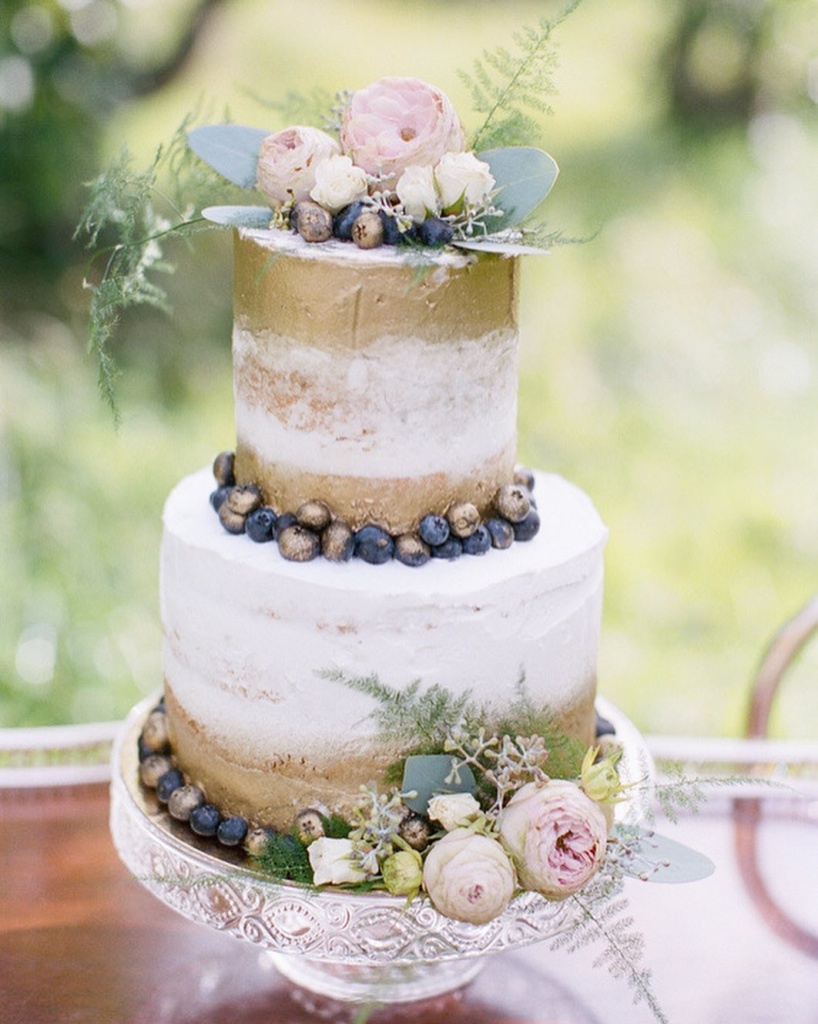 Photo by katylunsfordphotography
Glamorous Wedding Cakes
It's difficult to remember something more chic and sophisticated than glamorous cakes. There are some key elements that can be seen in cakes of this style: golden adornment, tiers of varying diameters and gorgeous orchids, roses or peonies cascading down. Though, rustic or boho styled semi-naked cakes can be glamorous too! Just add some fresh fruits, gentle flowers and golden decoration and here it is —  your chocolate and marmalade bomb is ready!
Photo by etherandsmith
Wedding Cake Groupings
One cake is never enough? No problem, let's have two or even three of them. You can make different designs, flavors and decorations for each. Look at these cuties! Despite having powdery pastel tones, all three are of various forms, textures and tastes. There is no way someone will leave the celebration without trying the cake with their favorite flavor. Your guests will be definitely pleased by your attention and care.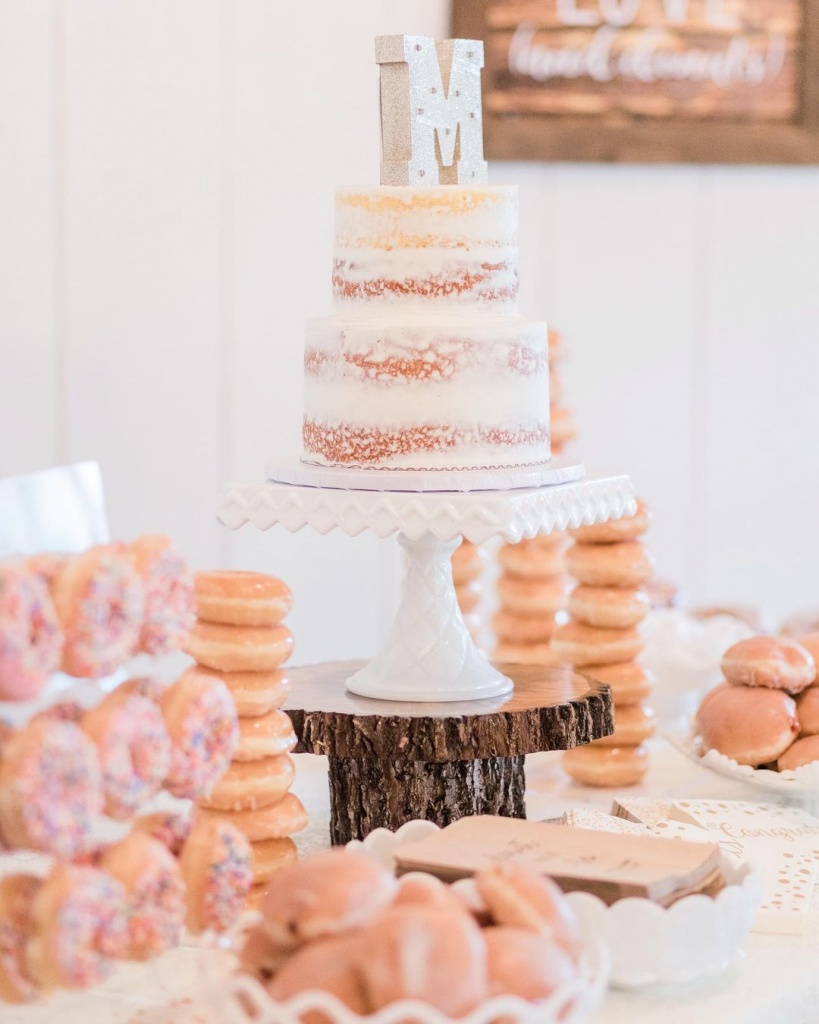 Photo by coreyjohnsonstudios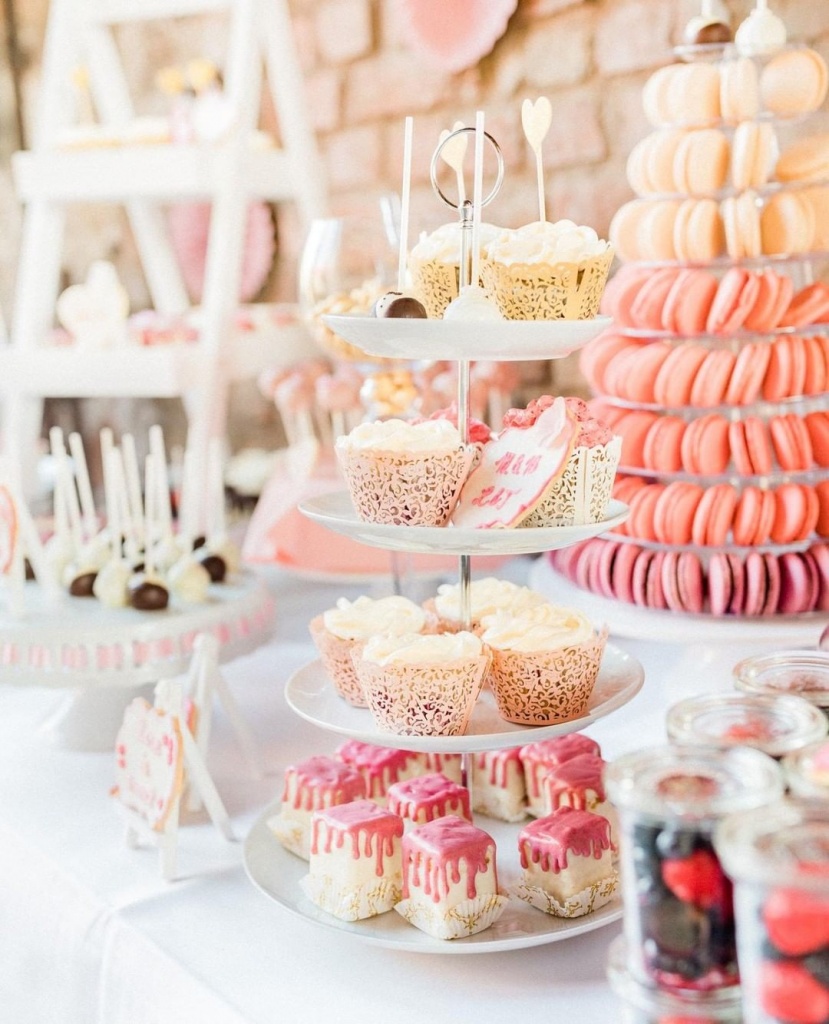 Photo by andreasandhanno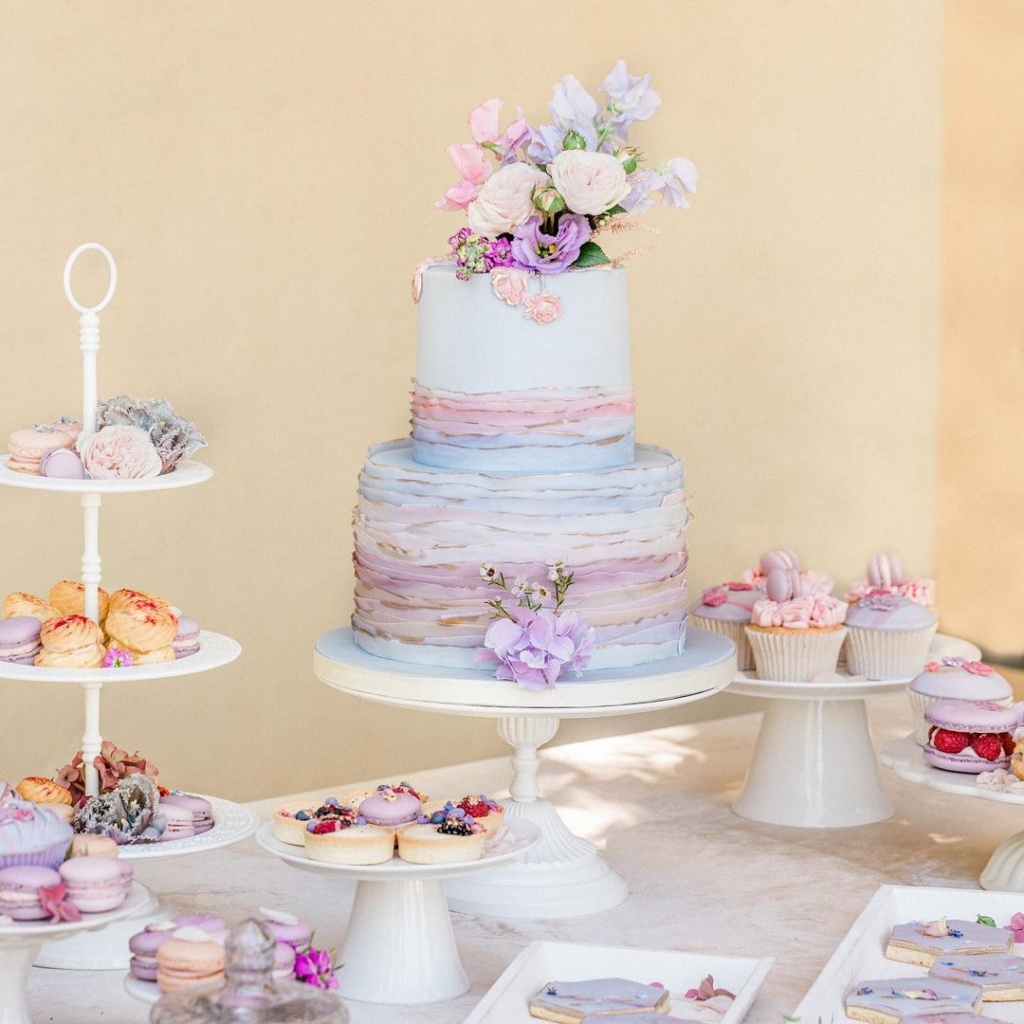 Photo by andreasandhanno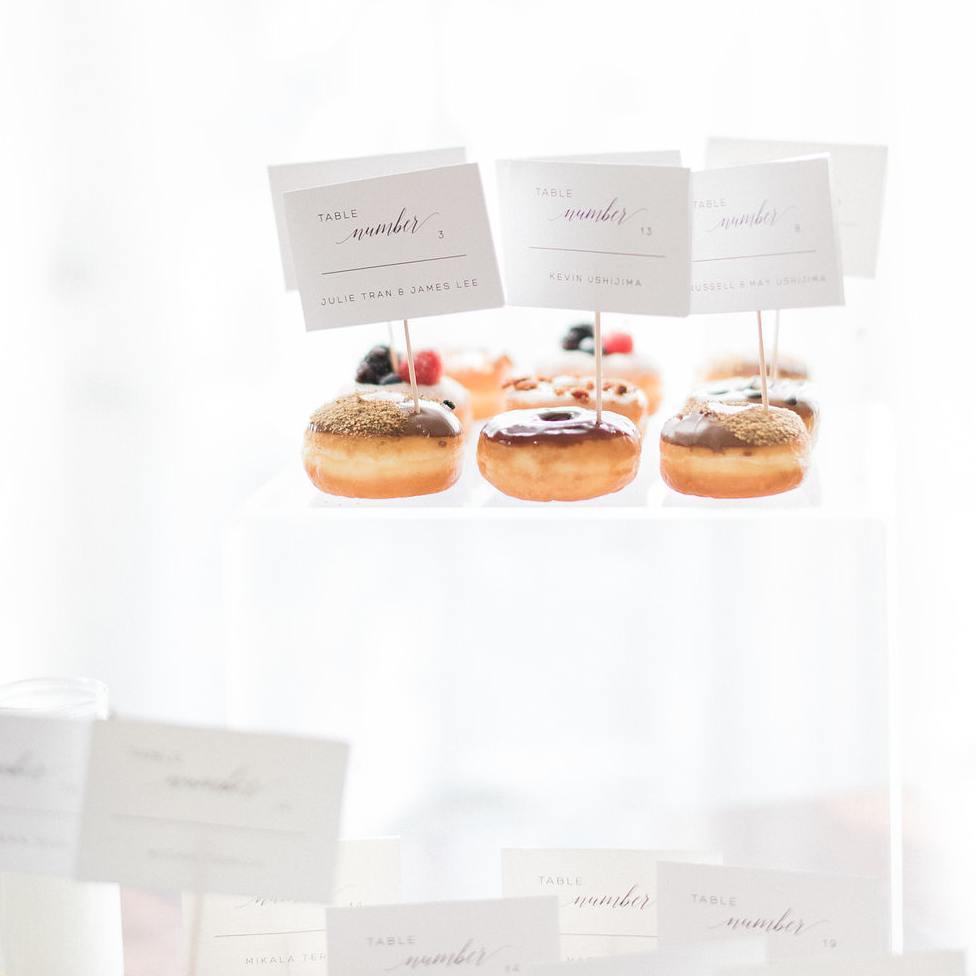 Photo by etherandsmith
Wedding Cake Alternatives
Recently, more and more couples give preference to individually portioned desserts. Luckily, the range of such delicacies is huge. Vanilla and chocolate donuts, french macarons, cookies, muffins and the list is endless. By the way, you can add a personalized card with the name of each guest to the desert, giving thanks for coming. It'll be a nice and warming surprise for the people surrounding you during this big day.
Creating the wedding cake is an interesting way you should pass, being ready to experiment or opting for traditional wedding cake, choosing decorations, expressing your ideas and, what's more important, totally enjoying it!