How to Find a Wedding Videographer Within Your Budget
Publication date:

05/09/2022

Updated:

03/28/2023
As you know, the day of starting a new family is one of the happiest events in the life of a couple. It's very heartwarming to sit on a couch, ten or twenty years later, turn on a video of your wedding day and fall back on your lovely memories. The better the shooting, the more pleasant and rich your memories will be. We already discussed how to choose a videographer in 7 easy steps, but what to do if you're planning a wedding on a budget? How to find a cheap videographer who can still fulfill your desires? Wezoree is here to help!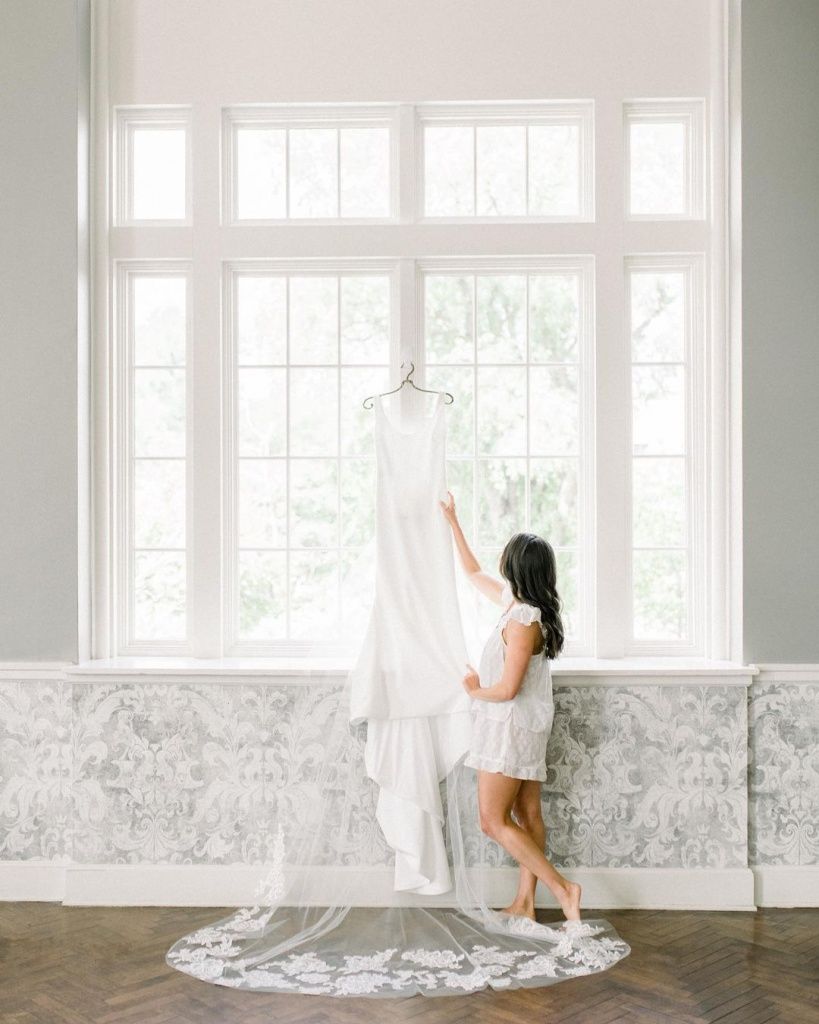 Photo by @trishburtzel
First of all, when choosing a wedding videographer, you need to decide who you want to see in this role. Your friend with a camera who enthusiastically shoots as a hobby? A novice amateur videographer hired for a small fee? Or a professional who charges a lot for his work, but is able to make a real masterpiece? We know that you thought of these variants while planning your wedding, but let's make things clear. It can't be your friend, as he/she won't feel comfortable at all. Your friends also want to relax, drink, participate in wedding activities and more. If you choose an amateur, you pay the price (although not very high), but you can't be sure that you'll get the proper result. You can feel disappointed with the video or have none at all. So how can you find a professional budget videographer? Take notes and let's roll!
How much does a videographer charge for a wedding
So, how much should you really spend on a wedding videographer? The study says that more than 15 thousand surveyed newlyweds paid on average $1,900 for a videographer last year, while the luxury sector videographer charges from $7,000 to $12,000. The cost range depends on different factors, such as experience, location, etc.
What does the wedding videography cost cover?
It may seem that $1,900 is too much at first glance. It's not true, though. To understand what exactly you pay for when booking the videographer, take a look at this:
The service. The videographer is paid for filming your wedding. If you want some additional services like extra time or extra edits - that will cost more money.
The editing. The most costly part of the videographer's job, which takes a lot of time. The types of videos you'll receive are to be discussed thoroughly before the wedding, as different professionals offer different wedding videos.
The equipment. To shoot the high-definition film, the videographer buys expensive cameras as well as additional lights, etc.
The price also depends on the package you choose. The usual wedding videography package includes:
A video showing the highlights of up to five minutes.
A full video covering every important moment.
Two videographers will be working on your wedding to capture as many magical moments as possible.
Videographer's assistant.
All in all, there's a lot of hard work behind your lovely 20-minute wedding video. Trust us, each cent is worth it when it comes to saving your memories.
How to find a cheap videographer
Searching for an inexpensive wedding videographer may be a difficult task, concerning the fact that Google or Instagram results show the most popular videographer's websites, which are definitely expensive. So what are the ways to find the wedding videographer to match your budget?
Talk to your married friends. This is actually a great chance to find not only a professional but also a good person, who you'll be comfortable with.
Ask your work buddies. They might have some acquaintances. For example, there might be someone who usually shoots corporate videos, but can work at the wedding as a side gig. In this case, you'll get the professional and the lower price
Search for students. Those who study in film departments would be glad to practice their skills and wouldn't charge much. They also know the newest trends!
Ask the venue. They already worked with dozens of vendors and know their prices.
Search for the freelance videographer. Always ask to see their works. You may even find a true diamond for a very fair price.
Browse the social media
Use the hashtags. They are more useful when trying to find a budget videographer. If you already found a professional you dreamed of, but his/her fee is out of your budget, use these tips to save some money:
Cut the time. The more time the videographer works on your wedding the more they charge. You can choose the moments to film. This tip is easily fulfillable when you're planning a small wedding (check out the article, we have some ideas for you!)
Stick to the package. Don't ask for extra services.
Raw footage only. As we already stated above, the editing process is the most time-consuming part of the videographer's work. If you agree on raw footage only - you'll receive the video much earlier and pay less money. This tip is great especially when you have some skills in editing.
As you can see, to have a good wedding video and not spend half of the wedding budget on the videographer is possible!
Do's and Dont's of choosing an affordable wedding videographer
There are several tips you should consider when looking for your perfect videographer on a budget.
Do ask about the videography style
A very important moment that will affect the price.
Don't make your decision after checking out the reviews
Always look through the portfolio first. These days there are so many fake reviews, that you can easily fall into a trap.
Do meet in person
Otherwise, how can you tell if it's your person or not? The videographer should fully match your vibe to film your wedding video.
Don't hire a videographer, who has no time for you
By this, we mean those vendors who won't answer your texts or pick up the phone (we're talking about the working hours). The professional should always find a minute to answer your questions or help with anything you need.
Do ask to capture the funny moments
These are always a good idea. A romantic video is cute but add some funny wedding moments to it and it'll become awesome.
Don't think you'll watch your wedding video only once
Time flies and our memories fade. Any pictures and videos are the keys to remembering how it all was. Trust us, you'll want to rewatch your wedding video every anniversary!
Do make a list of moments you want to be captured
And hand it to your videographer. All the details must be discussed.
Don't think you pay too much
We already explained why videographers charge so much for their work above.