Top 11 Wedding Videography Trends in 2022 & 2023
Publication date:

05/03/2022

Updated:

03/28/2023
These days newlyweds don't doubt that their holiday needs a skilled and talented wedding photographer. However, not everything is so clear in the choice of performers for the wedding video. Of course, you can be fine just with pics. But these are just those who probably don't know about all the benefits of the professional videographer.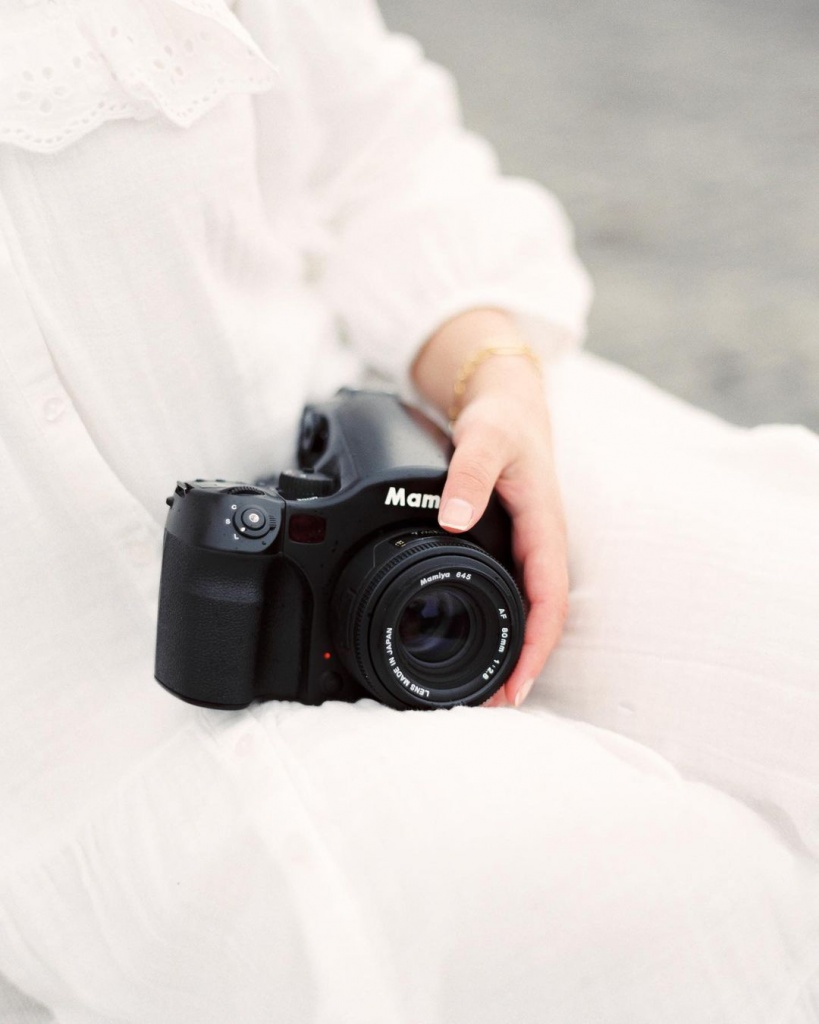 Photo by @parwaphotography
The videographer uses his vision in writing the script and appeals to his artistic taste when shooting a wedding video. This specialist can convey every detail of your big day as naturally as possible - as it really is. Photography is a moment. We can stop, show a charming smile, or freeze in the arms of a loved one, but it will be only one single moment. And the wedding videographer will be able to keep vivid memories for you. That's just one of the reasons to hire him/her to film the wedding.
If you're already convinced that you need a specialist to film your wedding day, here Wezoree will tell you about the wedding videography trends for 2022-2023! Let's roll!
P.S. Brides! We also have an article with tips that'll help you during shooting your wedding videos! We highly recommend checking it out.
Journalistic Style in Popular Wedding Videos
This one is a rising trend. The videographer pictures your special day from the very beginning to the evening reception, while being a "ghost" and not interacting with you or the guests much. Your wedding day just flows the way it is supposed to, while the videographer captures all the best moments of it. The coolest part is that all emotions are real, no fake smiles or posing, you just spend the time of your life and then receive your touchy wedding day documentary.
Cinematic Style in Trendy Wedding Videography
If you want to create a movie about your wedding day then it's your perfect choice. While shooting, the cameraman will focus on the emotions and drama of the day. The videographer interacts with people greatly, directing them just like the movie director does. The editors may add the atmosphere of your favorite movie by enhancing the colors and other adjustments! By adding the voiceover, layered over some video parts the video will seem more "alive".
Marryoke Style (but upgraded)
For those of you who haven't heard of this one, it has a cool background story. The origin of the name came from mixing up the words Marry and Karaoke. It is believed that once a couple made such a video for fun, and then it went viral creating a whole style in modern videography!
So how does it go? You choose a song and every guest mime to it during the day. It is very hilarious, trust us. You can shoot it on your phone, a few clicks on TikTok, and voilà - you're going viral!
Just the Highlights as Trendy Wedding Videos
You've seen movie trailers, right? If you want to get one for your wedding, this videography style suits you right. Think of the very best moments you want to be captured during your special day and give the cameraman a list. The video lasts about 5 to 10 minutes, featuring the highlights of your wedding accompanied by love songs and some additional effects of postproduction.
Tip: vertical versions are getting more and more popular, as Reels and TikTok are seizing the market.
Total Fail Moments in Wedding Videos
Groom arguing with one of the vendors, weather getting bad and wind throwing a plate on one of the guests, drunk bridesmaids, drunk speeches with lots of mistakes - all of these are considered moments to delete from your cute, romantic wedding video. But what if the videographer won't throw them in junk but make a funny film out of it? Imagine the reaction of your guests, when they eventually see this masterpiece!! Yeah, some will be mad at first, but trust us, at the end of the day, you'll all laugh at it together.
A Short Film
There is a huge difference between screen and real-time. One minute of screen time corresponds to about 60 minutes of real-time. Our brain perceives information very quickly, and, therefore, a few moments are enough to understand the idea, purpose, and place of what is happening.
A short wedding film is a montage of small videos. It's considered the most popular among the newlyweds today. The clip version of the wedding video is fashionable and modern. The bride's morning, the groom's meeting, ring exchange, the first kiss, the first dance, and all these "first-time" things as a married couple - many moments collected in one short film, which will warm your hearts forever.
8mm Film
Just like film photography, nostalgic retro motion-picture videos are looking extremely romantic and pleasant to watch. Combined with the behind-the-scenes vows and laughs it is truly a trend to make your own.
We're Live!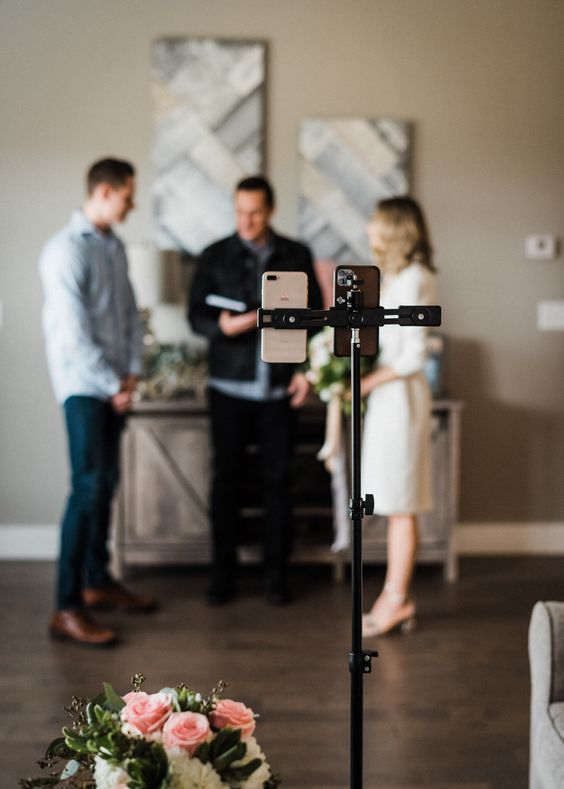 Photo by Tanner Burge Photography
After the pandemic, we all got used to Zoom and video calls on other platforms. We celebrated our birthdays with our friends, holidays with our family, and even weddings - all online! This trend is not yet disappearing. Give your friend or a specially hired person your phone, so that he/she can broadcast your whole wedding live on Instagram! All your followers are invited!
Following the TikTok Trends
What is trending now on TikTok? Make some research, include the trendy dances to your wedding, and make a viral video out of it!
Same-day Editing
We all want to see the results (whether it's pics or videos) as quickly as possible. Same-day videos are edited on the day of and can be viewed at the reception!
Drone Videos
It doesn't mean, though, that the entire video must be shot on the drone. You can ask your videographer to add some drone shots to your short wedding film for example. Drone flying overhead can capture the most scenic shots, making your outdoor ceremony look absolutely magical.
Realism Above Everything
Finally, we're saying goodbye to the Bollywood-like videos with background music. In 2022-2023 (though we hope this trend will stay forever) the accents are on naturally edited wedding videos with real voiceovers (couple saying their vows, for example).