Wedding photography timeline ultimate guide in 2022 - 2023
Publication date:

05/05/2022

Updated:

22/03/2023
Wedding photos are unique. This only happens once in a lifetime. You will review them in a year, in two years, or even in 10 or 50 years. Wedding photos will remind you of this unearthly love, loving eyes in moments of quarrels.
Why every couple needs a wedding photography timeline?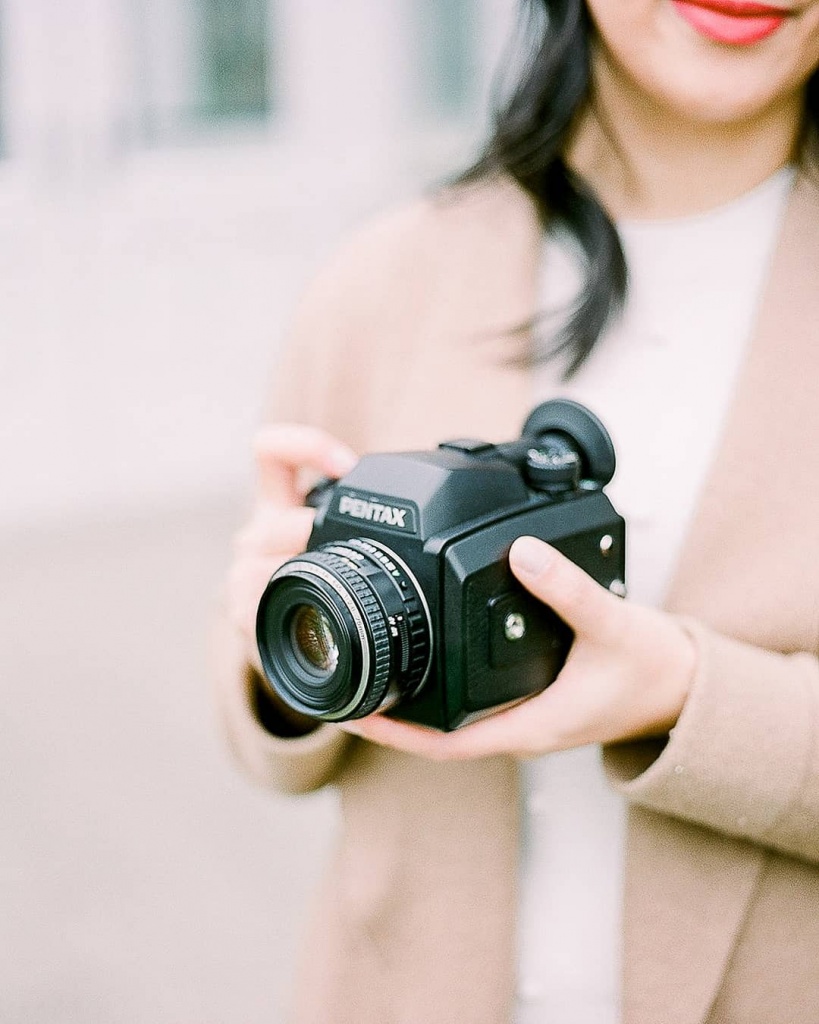 Photo by @sarahharrisphoto
Every celebration needs a clear schedule to keep up. A wedding day is not just a celebration, it is a preparation, a meeting of future spouses, a photoshoot, a walk, a ceremony, and many other moments.
It is very important to understand when it is appropriate to photograph, what pictures must be taken and how to use time correctly.
You need to plan in advance what, who, where, and when you will take photos.
Wedding photography timeline checklist
The wedding photo timeline checklist is divided by wedding moments and time. The full checklist of wedding photos reaches 10 hours and more, there are still versions for 2, 4, 6, and 8 hours of photography.
Note! You can take all the hours and recommendations given in the article as a basis, but this is an indicative list. You should definitely consult with your photographer and make a unique photo schedule depending on the specifics of your wedding.
8-hour wedding photography timeline
Let's take a look at the full list of photos taken on the wedding day when the ceremony and celebration take place at the same location.
1:00-1:30 – Groom getting ready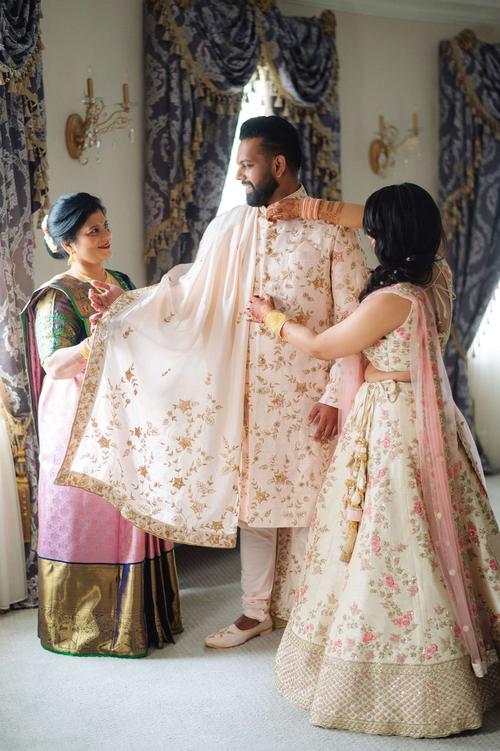 Photo by
Volodymyr Ivash
1:00-2:15 – Bride getting ready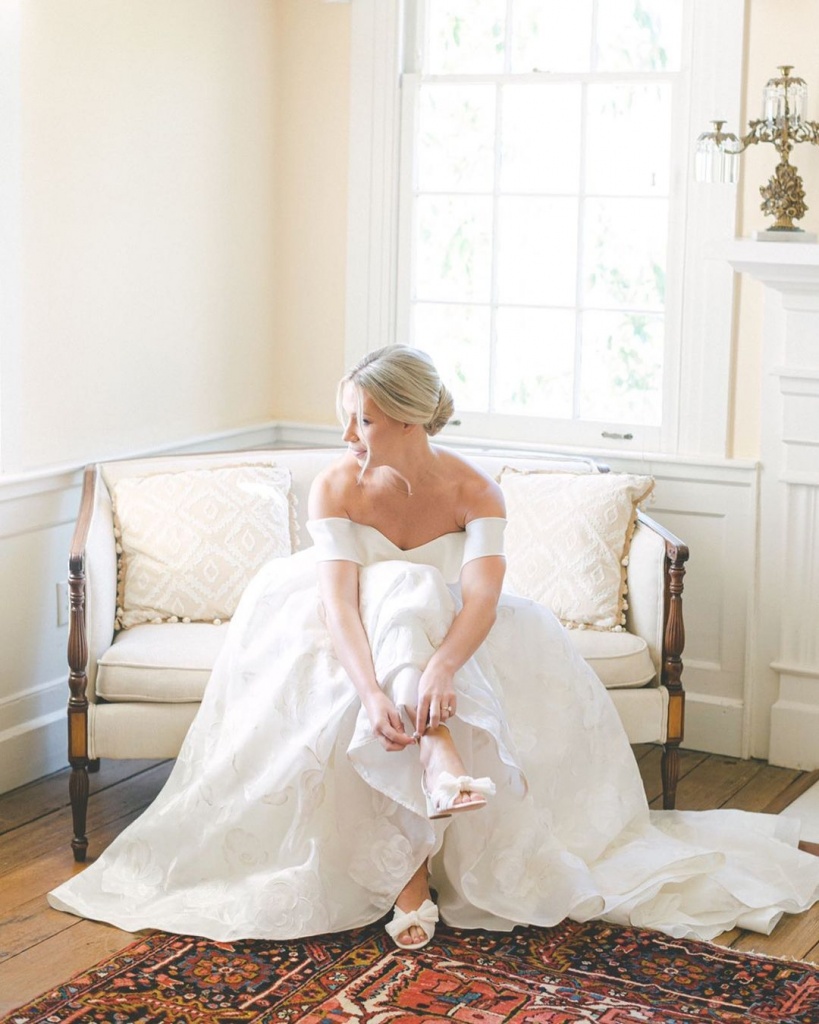 Photo by @meredithbentonphoto
2:30-2:40 – First look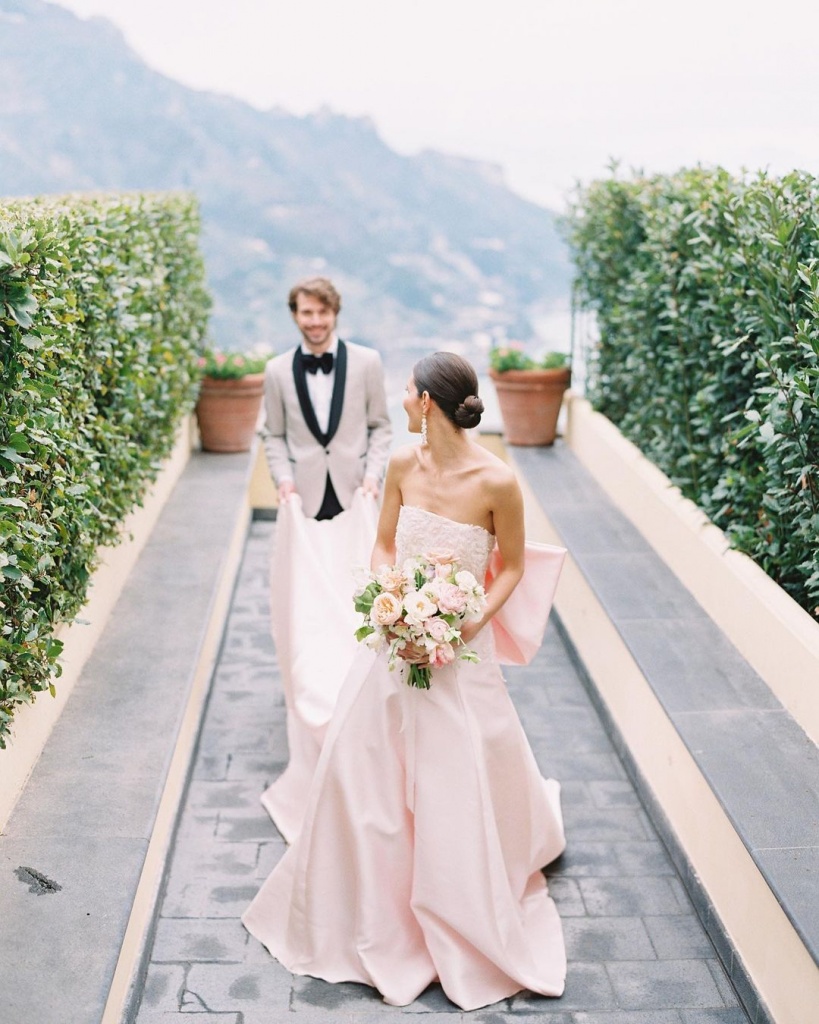 Photo by @ashleyspanglerphoto
2:40-3:15 – Couple's portraits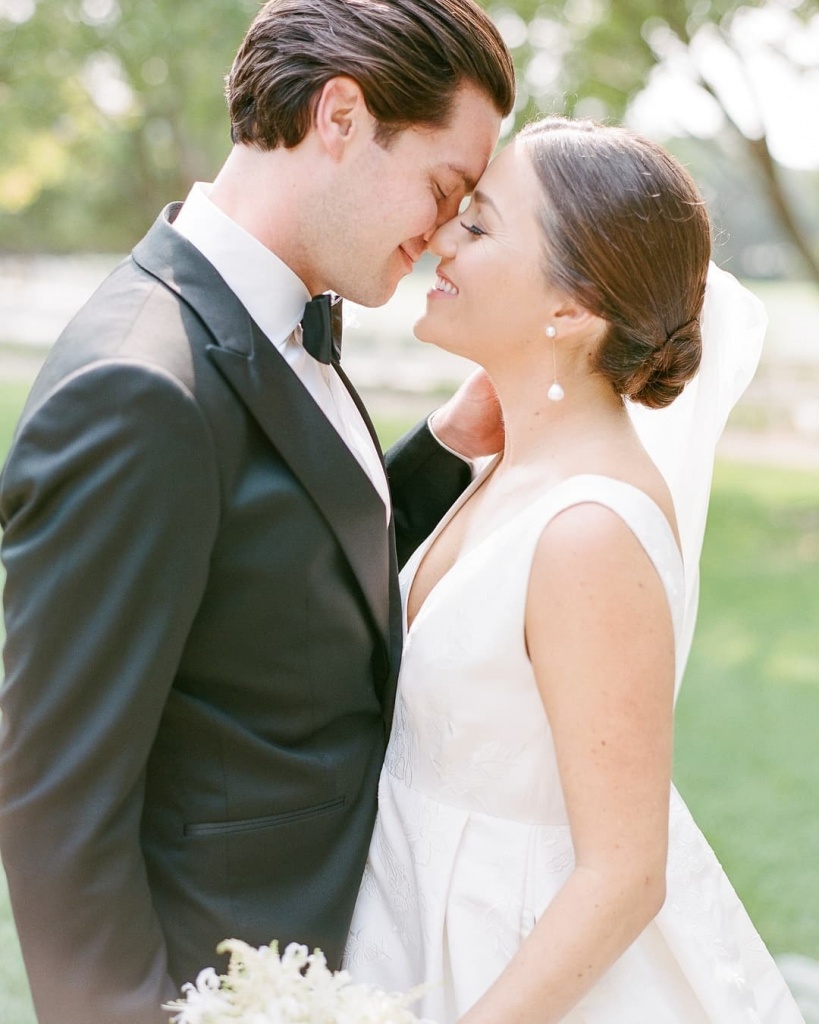 Photo by
The Ganeys Photographer
3:15-4:05 – Wedding party portraits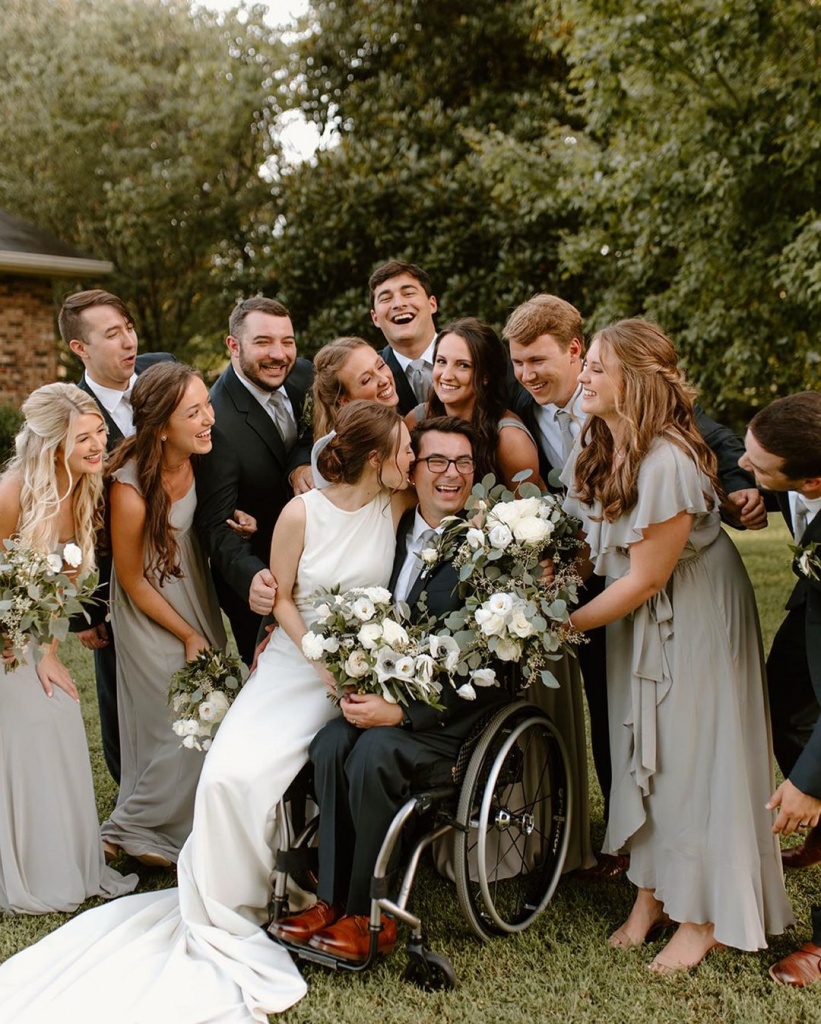 Photo by @windandgoldphotography
4:15-5:00 – Ceremony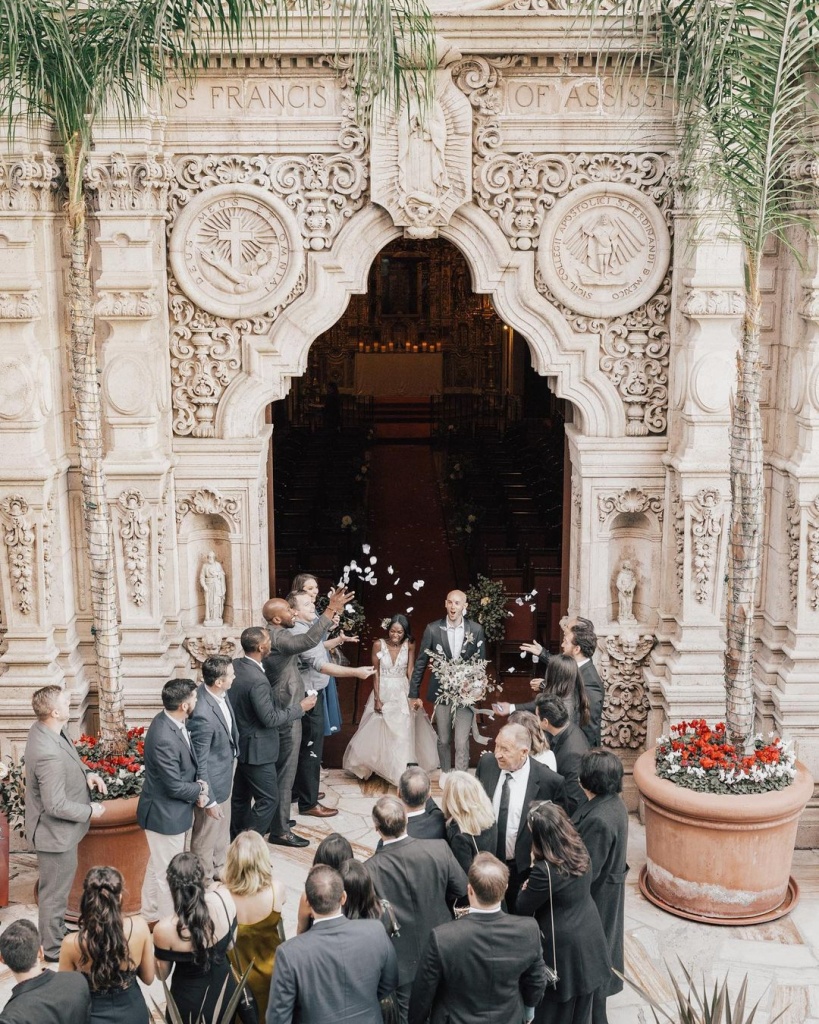 Photo by @kayleechelseaphotography
5:00-5:30 – Family portraits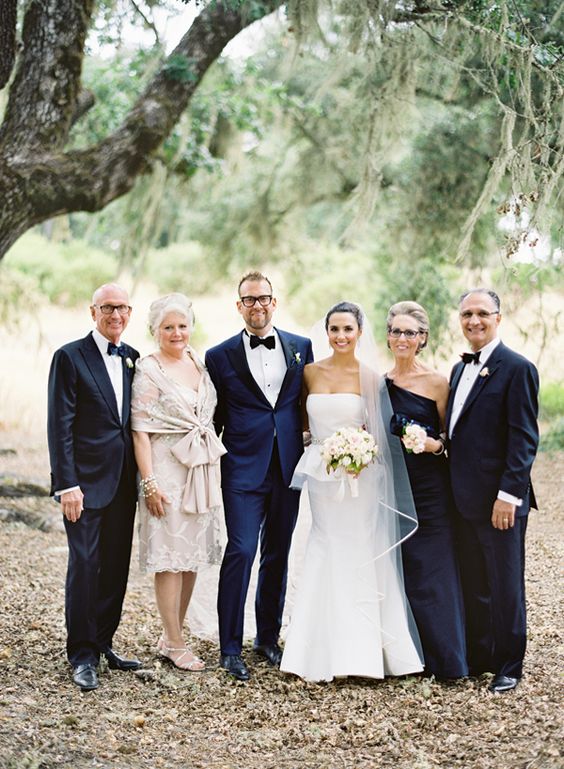 Photo by Jose Villa
5:30-6:00 – Buffer time for additional photos
6:00-6:30 – First dance
Photo by Ashtyn Brooke Photo
6:30-7:30 – Speeches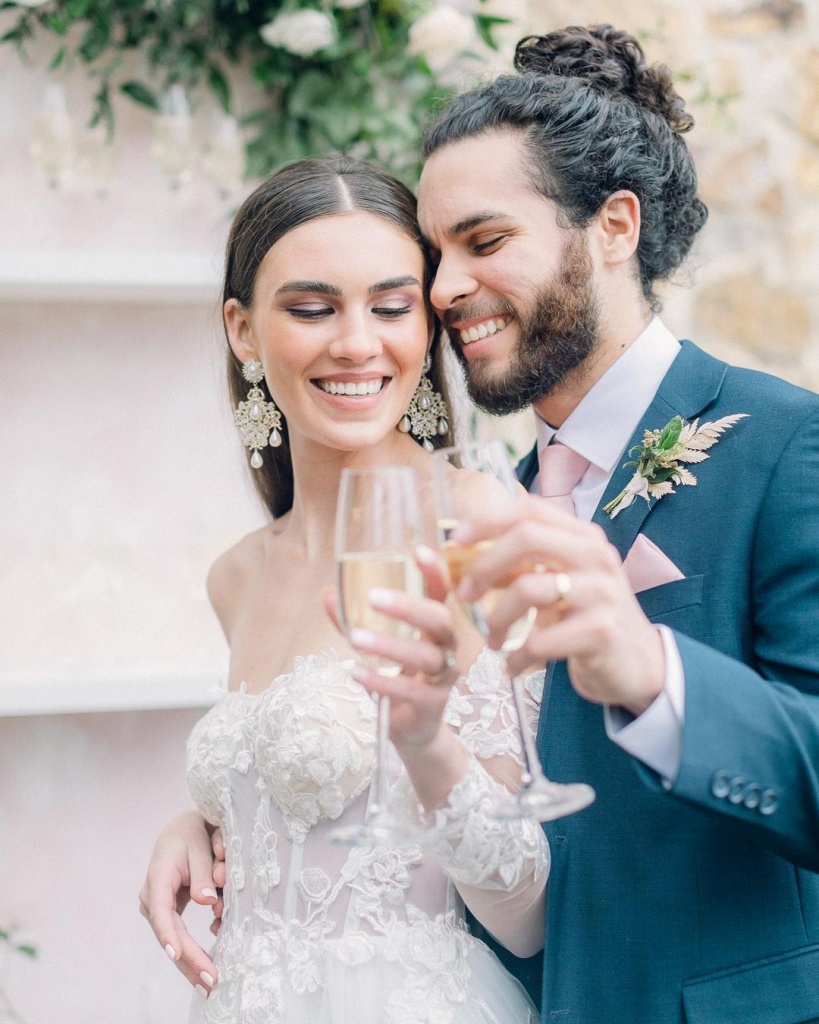 Photo by @simplejoiephoto
7:30-8:00 – Parent dances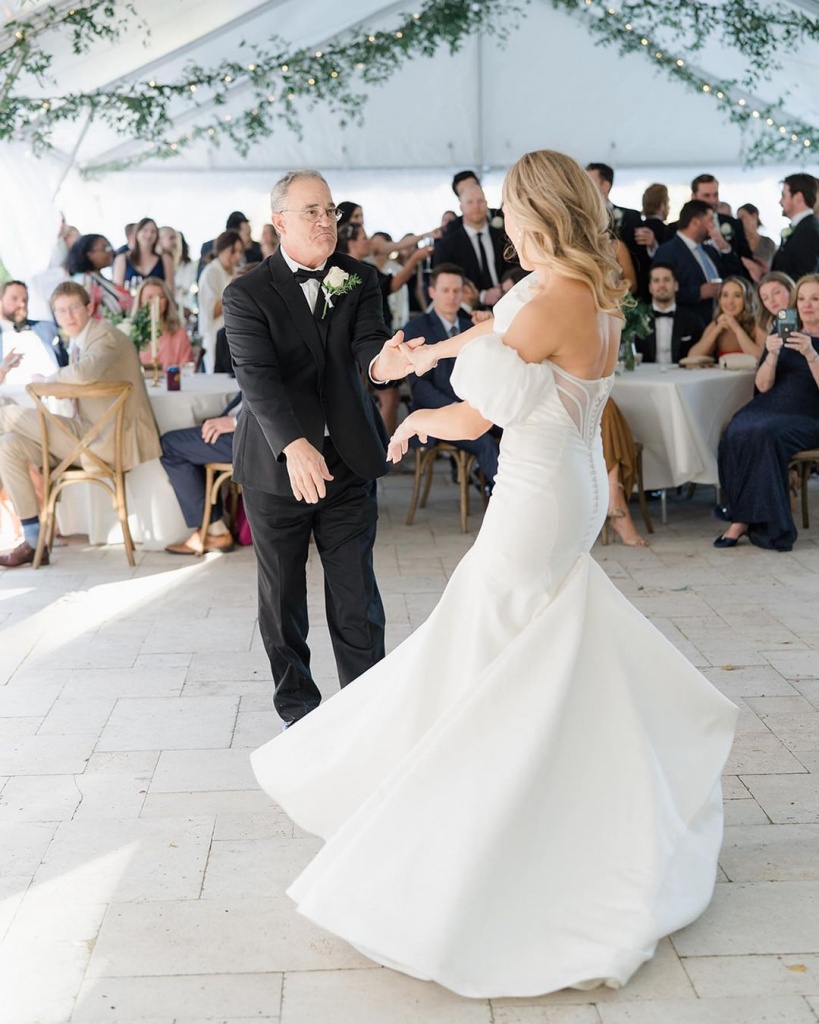 Photo by @kdimeg_photo
8:00-8:30 – Bouquet toss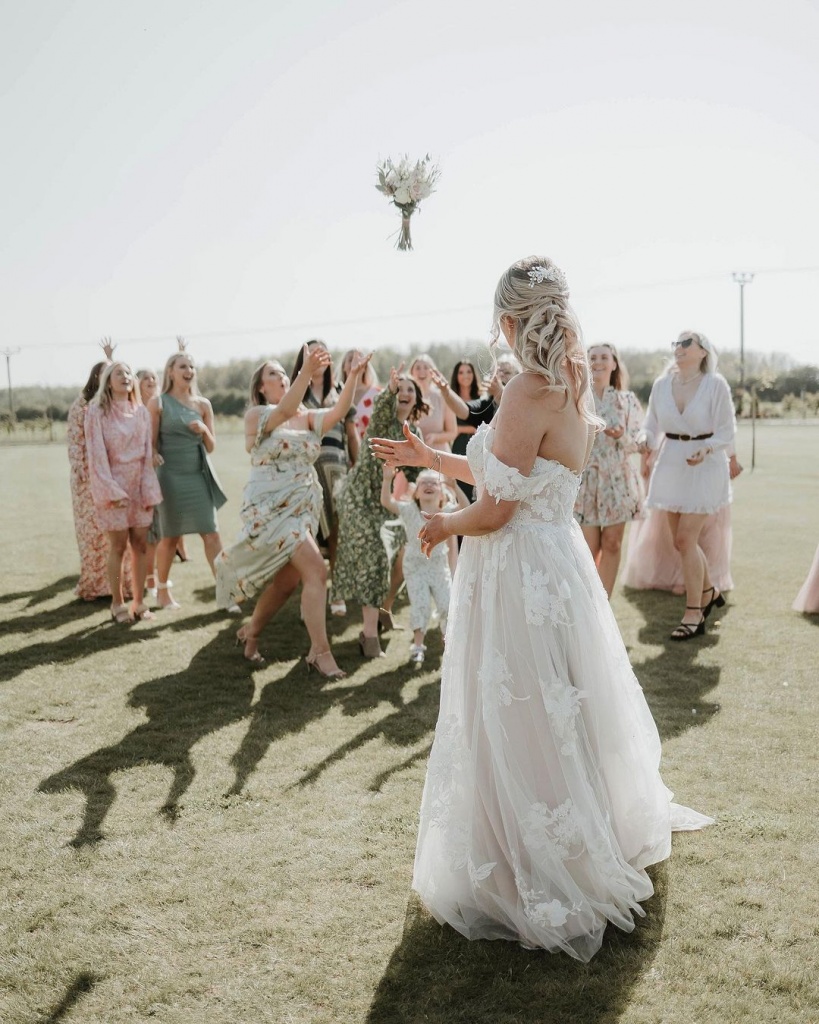 Photo by @sophieruckphotography
8:30-9:00 – Party time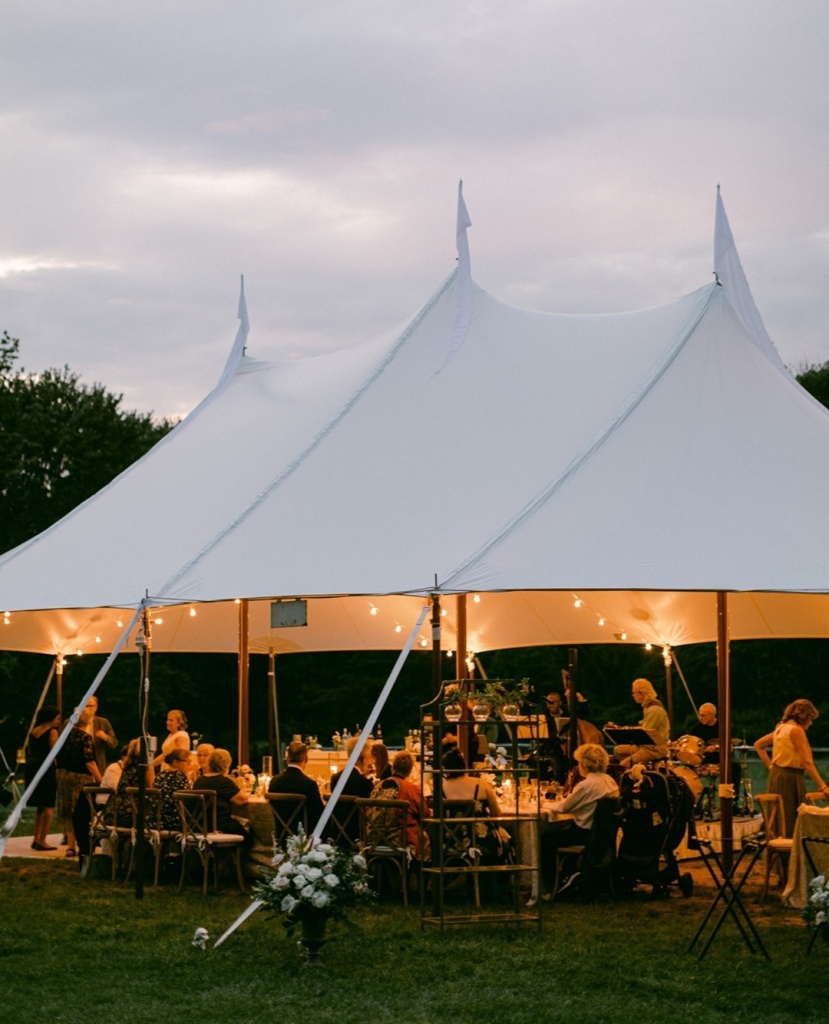 Photo by @joanna_fisher
You can always rearrange events, make shooting of toasts longer, or, conversely, shoot longer parties after 9 pm. All varies depending on your desires. You can start your morning preparations earlier, preferably from 11 a.m. to 1 p.m.
The main decision you have to make before you book your perfect wedding photographer:
Whether your photo timeline is completed after the first dance.
Whether your photo timeline is completed after all the traditions and toasts.
Or maybe you also want to have photos from the party afterward?
Choose any option depending on your budget, but remember that these photos will warm your soul for decades to come. So this is not exactly what you should save on.
Wedding photo schedule template
If you find it difficult to decide the exact timeline, study in detail the points that you can not forget about the photo. Wouldn't it be nice if there were no special photos of your rings or bouquet, or no photos with your mother-in-law? Oh, it's better not to forget anything.
Morning preparations photo timeline & tips
Groom`s morning photoshoot (10 minutes for each step)
Guys preparations – take photos of shoes, watch, cufflinks, rings, and other details
Groomsmen photos – groomsmen are already dressed, the groom is not dressed yet
Aesthetic preparation: photos from the barbershop, preparation of hairstyles, perfumes 
Groom gets dressed
Guys whiskey toast
Grooms photos with his relatives
Bride`s morning photoshoot (10 minutes for each step)
Girls' preparations – take photos of the dress, heels, bouquets, and other details
Aesthetic preparation: hair and makeup photoshoot
Photos in dressing gowns
Bridesmaids' photos – they all are ready before the bride gets into a dress
Bride gets dressed
Champagne toast
Mom and Dad first look photo
Bride`s photos with her relatives
Wedding photography itinerary template
The first look photo with groom and bride (10 minutes)
Portraits of the future spouses separately(20 minutes)
Portraits of the future spouses together (20 minutes)
Pre-ceremony photos of decorations (10 minutes)
Ceremony photos ( start and end times vary)
Guests' photoshoot (30 minutes)
Cocktail hour (20 minutes) – chilling guests' photos
Toasts photo (2-5 minutes)
First dance (5 minutes)
Dance with father and mother (5 minutes)
Bouquet Toss (10 minutes)
Cake (10 minutes)
Other reception events (vary)
Romance session (30 minutes) – usually during sunset
Party photos (vary)
So, the complete list of moments that need to be photographed is very long. Depending on your time and desires, you can reduce it, transfer it, add it to your wedding day timing or take it away.
Remember that this should not be difficult for you – every photo should be easy and fun.
10 creative wedding photography timeline ideas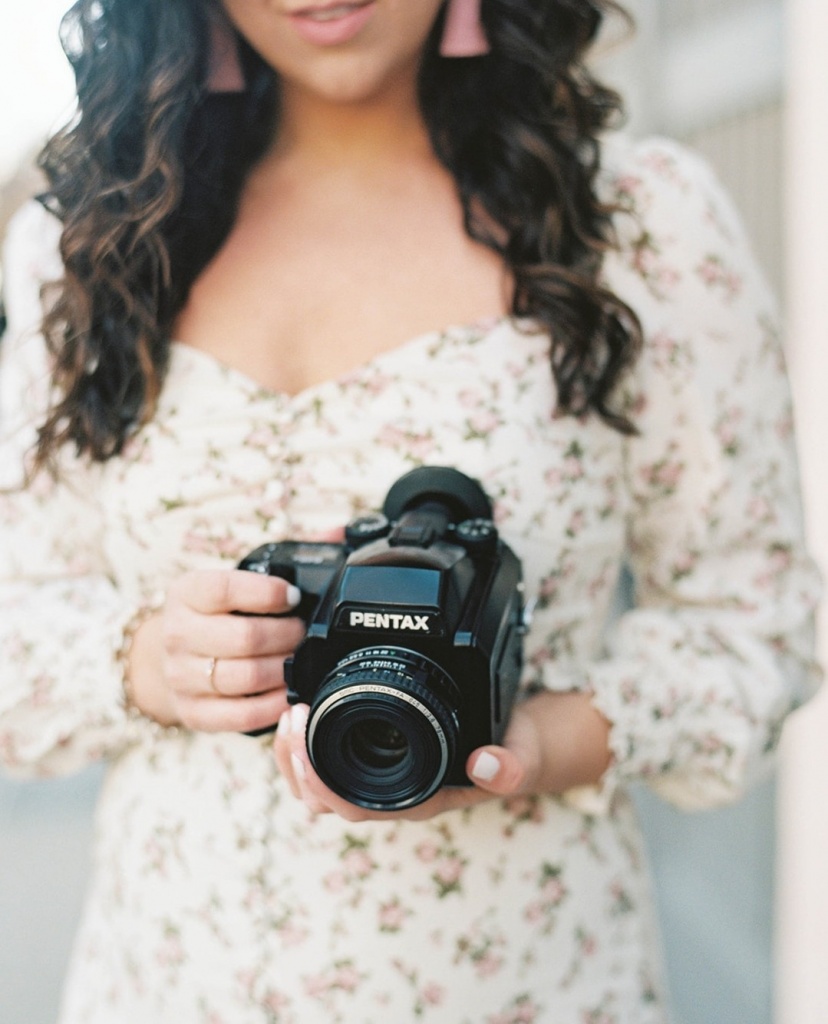 Photo by @madisonysphoto
In order not to repeat the same ideas in each article, we have gathered our expert list of advice. Be sure to review them when deciding on the wedding photography timeline.
It is better to have several photographers in the team. In the morning you can save time while one photographer takes pictures of the bride and another of the groom.
Always add extra transport time to your agenda. Believe us, something usually goes wrong and the extra half an hour will come in handy.
Check the weather forecast on your smartphone in advance and plan a short photoshoot at sunset for romantic shots.
Leave time for the photographer to take detailed pictures of the decor. It is very special for the bride because she will not have enough time to enjoy the decor on the wedding day.
If your family has special traditions or the wedding is not quite the usual way, you need to have a large number of photos of these moments. Tell the photographer about these traditions and take buffer time for them.
Spend a few minutes on individual portraits of loved ones: bride, groom, parents, siblings, and close friends.
Add an extra couple of minutes to each timeline move, then you will have time to take all the necessary photos.
Take a fun and cute photos of children from your wedding. Come here for inspiration.
Take table shoots. Usually during the wedding live and bright photos of guests come out without posing.
Be sure to take care of the decorative light: garlands, lanterns, sparklers, fireworks, and other lights. Against the background of a warm night, these photos will be especially romantic.
But none of these ideas and tips will matter if you do not relax. Drink a glass of wine, think about good things and be sure to get a calm sleep the day before.
Your perfect mood is the key to incredible wedding photos!