Choosing a Wedding Videographer in 7 Easy Steps
The wedding is one of the brightest events in your life and, after many years, the wedding video will let you relive this day, allowing the younger generation to look at young parents on one of the happiest days of their lives. Therefore, the choice of the videographer is a big responsibility.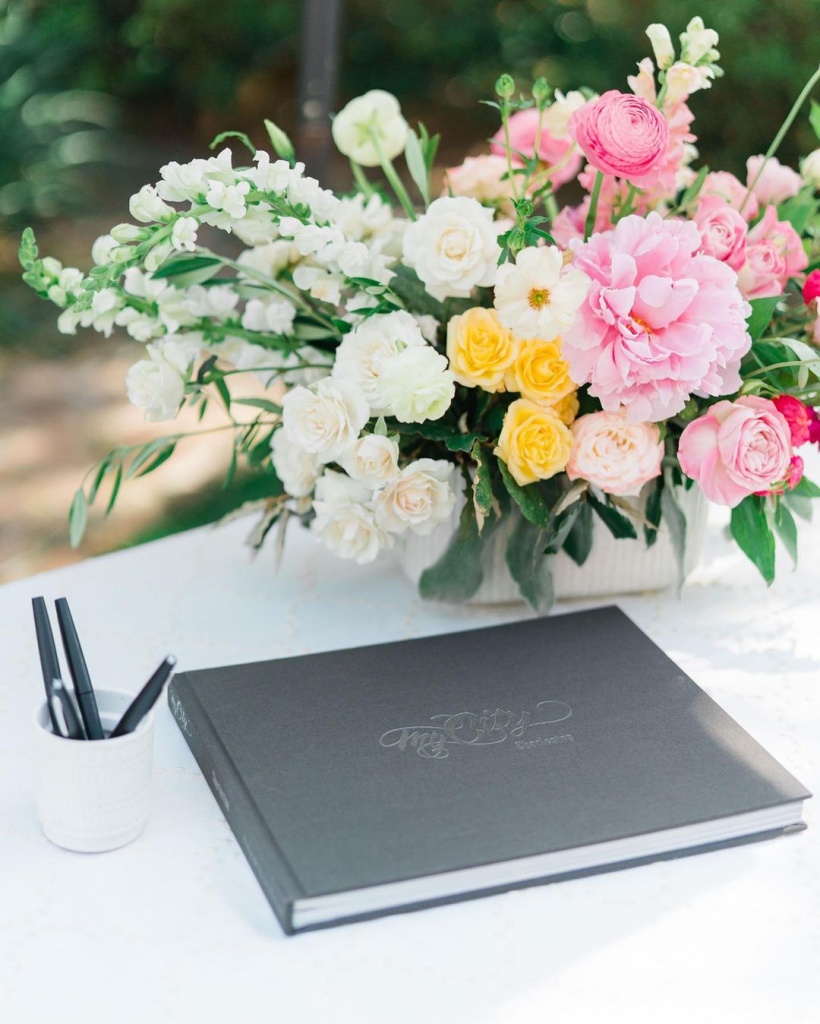 Photo by
Kailee & Tim Photographer
Once you have decided on your wedding date, you need to start looking for a videographer right away, because most good vendors are booked a few months in advance. In this article, Wezoree will give some useful tips on how not to make a mistake in choosing a videographer for your big day.
By the way, if you're still doubting what exactly you want your wedding video to look like, check out our Top 11 Wedding Videography Trends in 2022 & 2023.
Step 1: Where to Start When Choosing the Videographer?
First, think of what you want from your wedding video? How long should it be? Do you need the videographer to film the whole day or just some parts of it? The requirements for a vendor will depend on this. The clearer you set the goal, the better the result.
Step 2: Choose the Style
Should the video be more classic or more experimental? Think of what style of videography you like and look for a professional who works in that style. And, of course, pay attention not only to the videographer's portfolio but also to how much you like him/her as a person. The pro should feel your vibe to capture your memories perfectly.
Step 3: How Do I Find a Wedding Videographer?
In social networks
This is the most popular way to find any vendor. Without even leaving your bed, you can view numerous works, immediately contact the videographer, specify the prices and conditions of shooting and arrange a meeting.
Wezoree advises you to look through their websites (not only Instagram) to assess what the videographer pays attention to, and how the specialist captures important moments.
Tip: never rely solely on the Internet, in any case, arrange a "second round of selection" for personal acquaintance.
Through friends
If your friends or acquaintances have already used the services of a videographer, you can use their advice. On the one hand, this is a very convenient and safe option - these are really proven professionals you can rely on, but on the other hand, you should pay attention to the recommendations - as everyone has different tastes.
You may not like the style of the videographer, the cost of the services, or you can realize during a personal meeting that this is "not your" person. Therefore, we advise you to be very careful in making such a choice and in any case carefully study his/her works.
Check Wezoree's Professionals
Available in more than 50 cities our videographers are truly skilled and experienced in what they do. Click here to find out more about each of them!
Browse the Video Websites
Many vendors post their works on professional websites where you can search by location.
Step 4: Ask Your Other Vendors If They Worked With the Videographer
Many of them have already worked with some videographers and know them in person. They can tell you a lot about how they work, whether they are nice to the couple and guests and many more details vital when choosing a cameraman.
Step 5: Meet the Chosen Videographer in Person
After the research is done, you should meet with the videographer (as well as with all other vendors) in person to make sure you have the same vision, vibe and approach.
Step 6: Ask the Right Questions
While you're discussing the details you should ask the right questions. Here are the 10 questions to ask, when choosing the wedding videographer:
How long do you work as a wedding videographer?
What are your perfect venues to shoot in? Will you be comfortable shooting in the one we have chosen?
Who picks the music for the video? Do you have the copyrights?
Will I be able to make some changes if I don't like the music?
What is the video format you shoot in?
Have you worked with any of my vendors before?
How long should we wait for the wedding video?
What is your equipment? Are you a licensed drone pilot?
What packages can you offer?
Do you work alone or do you have an assistant?
Step 7: The Contract
Make sure to make a contract when working with the videographer and read it carefully before signing. First, it immediately rejects a large number of non-professionals, and secondly, that is the way for you to be sure that all your requirements and desires will be met.
The contract should state:
The amount of time the videographer must work
How many shooters will be there
What final products you'll receive
Time and location
Cancellation policy
The fee
If the vendor shows you a contract that doesn't suit you, feel free to talk about it and discuss together the points you would like to change. If you can't reach a compromise, it is better to turn to another professional.
Step 8: Take Into Account the Cost When Choosing a Wedding Videographer
The videographer asks for a prepayment to book a date for you and make sure you don't cancel everything at the last minute. You, in turn, must also be sure that the vendor will be at your wedding, the video will be of high quality, and the work will be conscientious. That's why you should discuss the payment in advance so that later there are no unpleasant situations. Don't forget to specify the terms of payment, the amount of prepayment, and the full amount in the contract, so that it is a guarantee for both you and the videographer.
The cost of the videographer depends on several factors:
Season;
Location
Hours of coverage
His experience
His staff
The range of prices in 2022-2023 is from $1,500 to $10,000.
Final Tips
Just as we stated above, a personal meeting with the wedding videographer is mandatory. You need to find a vendor who will be not only a professional but also a nice person to feel your vibe. Mind that you'll spend the whole wedding day with him/her, so don't close your eyes to some unpleasant little things (if there are any). If you have even the slightest doubt, feel free to abandon the videographer. Find someone you'll enjoy working with.
When planning the wedding, you'll have to discuss the timing and location of the shooting with the videographer, consider the shots and possible scenarios. These issues no longer require a face-to-face meeting though, they can be discussed online or over the phone, which will save your and your vendor's time.