74 Best Places for Wedding Photoshoot in Los Angeles
LA, the City of Angels, is considered one of the most magnificent and atmospheric cities in the world. The list of the best places for photoshoots in Los Angeles could be endless. Unlike New York with its gorgeous architecture, Los Angeles is also famous for its nature. So, this time Wezoree has chosen 74 significant places for your unforgettable wedding pictures in the very heart of sunny California.
Best Places to Take Wedding Photos in Downtown Los Angeles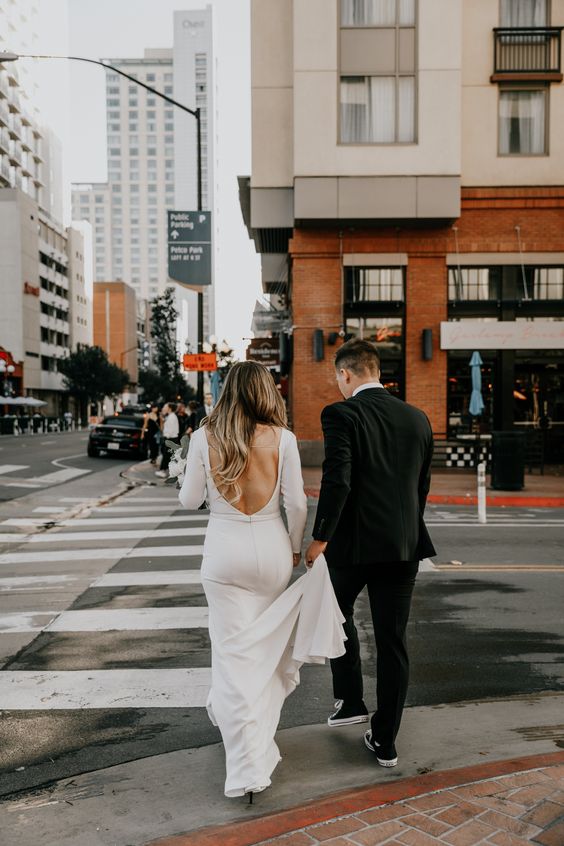 Downtown LA allures newlyweds all over the world with its greatness and beauty. Here are the top places in the very center of LA to do your big day shoot.
Union Station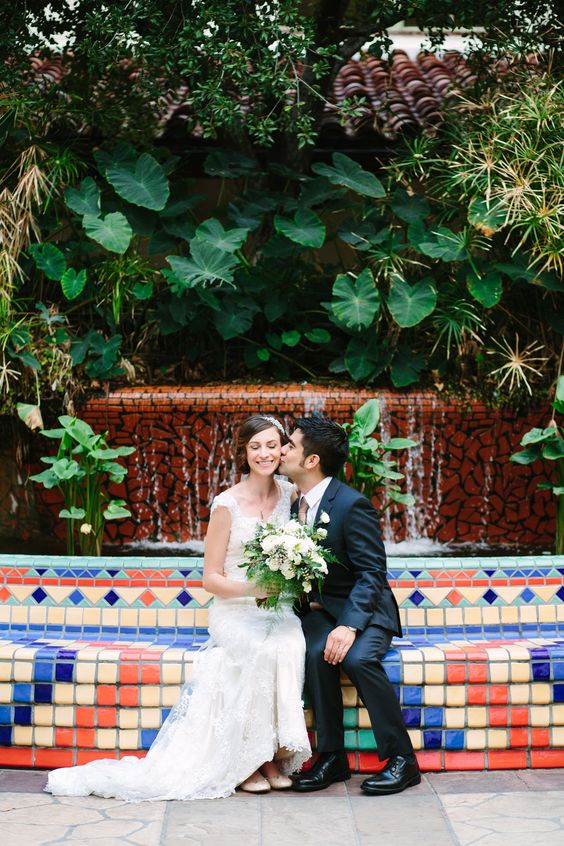 Union Station is built in the Spanish colonial style. You've probably seen this building even if you've never visited LA, as Blade Runner, Pearl Harbor, and other well-known movies were partly filmed here.
In addition to the chic architecture, there's also a charming courtyard, with blooming roses. Several ancient fountains can also serve as a great background for wedding photos.
Perfect Shoot Time: Early morning or sunset.
Pros: Gorgeous soft lighting, romantic atmosphere.
Cons: Crowd.
Vista Hermosa Park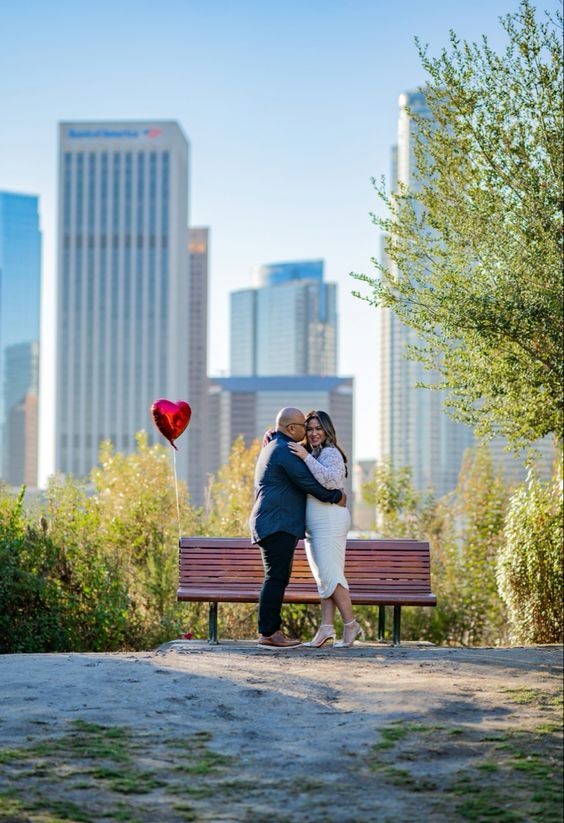 Vista Hermosa is an urban public park famous for its great city views. It's rich in picturesque walking paths, streams, meadows, oak savannas, etc. Briefly, it has many photo locations to offer. The best option would be to shoot here on weekdays.
Perfect Shoot Time: Late afternoon.
Pros: Gorgeous nature, plenty of space for a shoot.
Cons: Crowded on weekends.
Walt Disney Concert Hall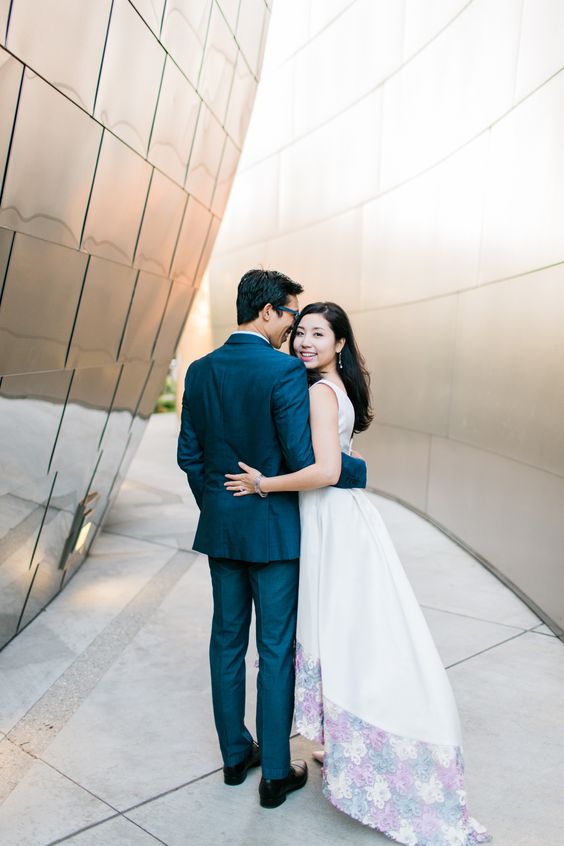 The concert venue in LA is one of the most underestimated places for photos in Los Angeles. It can be a fabulous choice both for your pre-wedding and wedding photoshoots.
Tip: go up the stairs and go around the building to get a better shot. You can take the best pictures in sunny weather from 10 am to noon.
Perfect Shoot Time: Morning till noon and 2 hours before sunset.
Pros: Urban settings, easy to reach.
Cons: May be closed due to scheduled events or bad weather.
Chinatown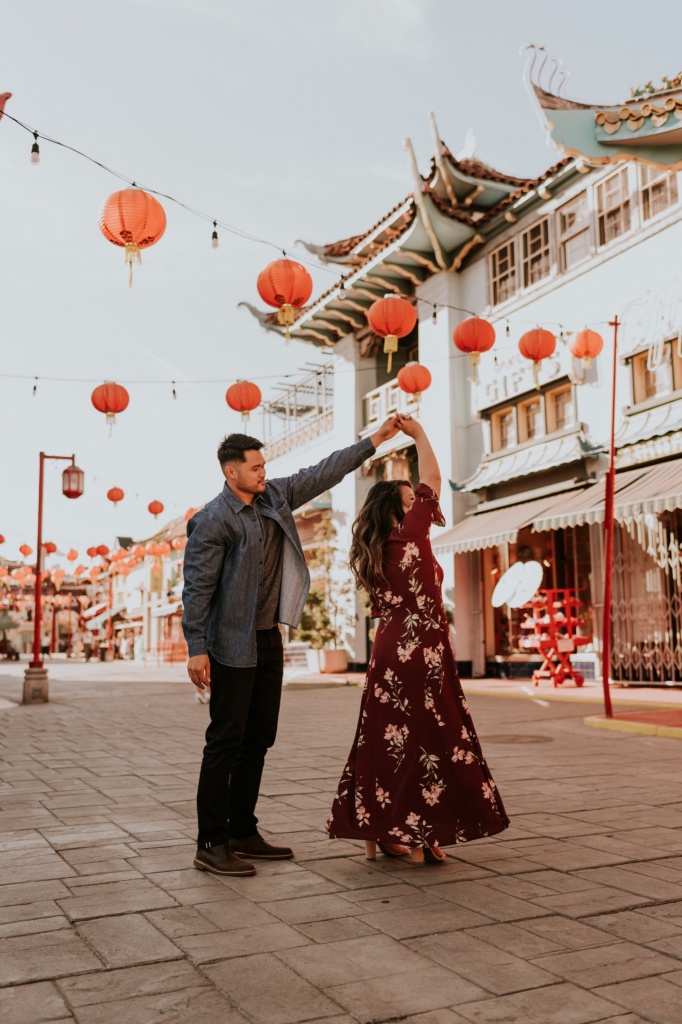 Chinatown is a fun place for your photoshoot. Restaurants and other establishments are located in pagoda-like buildings decorated with red lanterns. There are also plenty of small art galleries and dark bars. In general, there's more than enough space for your wedding shoot.
Perfect Shoot Time: Early morning and a few hours before sunset.
Pros: Colorful background, gorgeous architecture.
Cons: Crowd.
Art District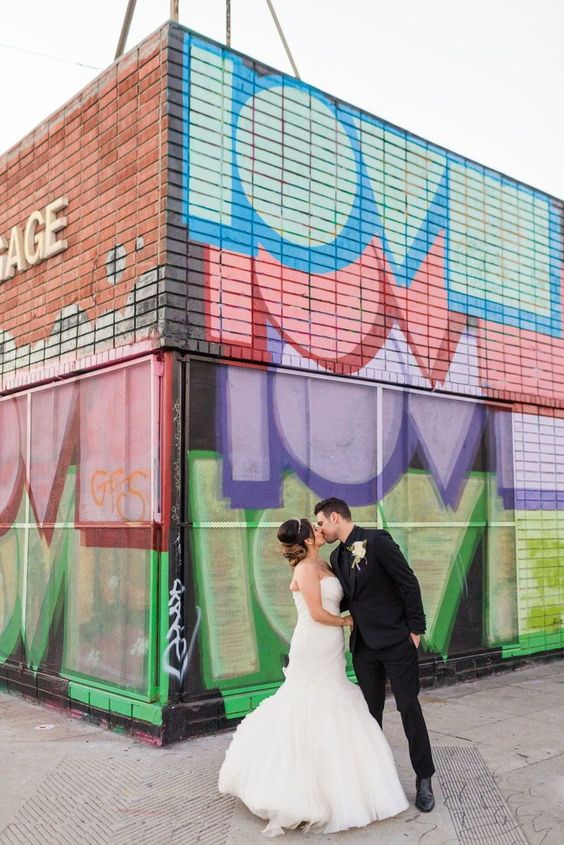 The historical background of this place is no less interesting than its current appearance. Once upon a time, artists from all over California headed here for the cheap rent and Los Angeles atmosphere. Nowadays this area has become a real open-air street art museum. Now it's a favorite place for tourists and those looking for non-standard locations for photosessions.
Perfect Shoot Time: Morning till noon.
Pros: Extraordinary photo locations, great for connoisseurs of art.
Cons: Not suitable for classic wedding shoots.
The Last Bookstore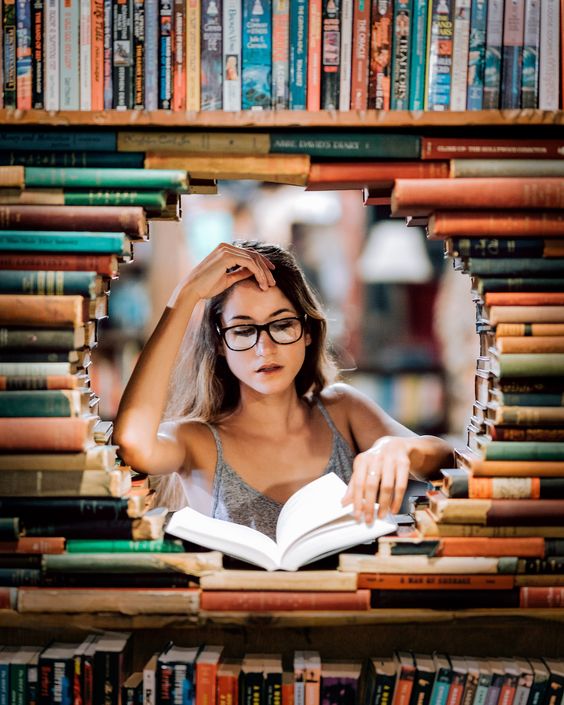 A true Los Angeles treasure. It's more than just a bookstore: it's an unforgettable experience. That's a must-photoshoot place for all bibliophiles! Massive book shells and arches will be a good background for your pics.
Perfect Shoot Time: Morning on weekdays.
Pros: Unusual photo spot, cool settings.
Cons: Usually very crowded.
Bradbury Building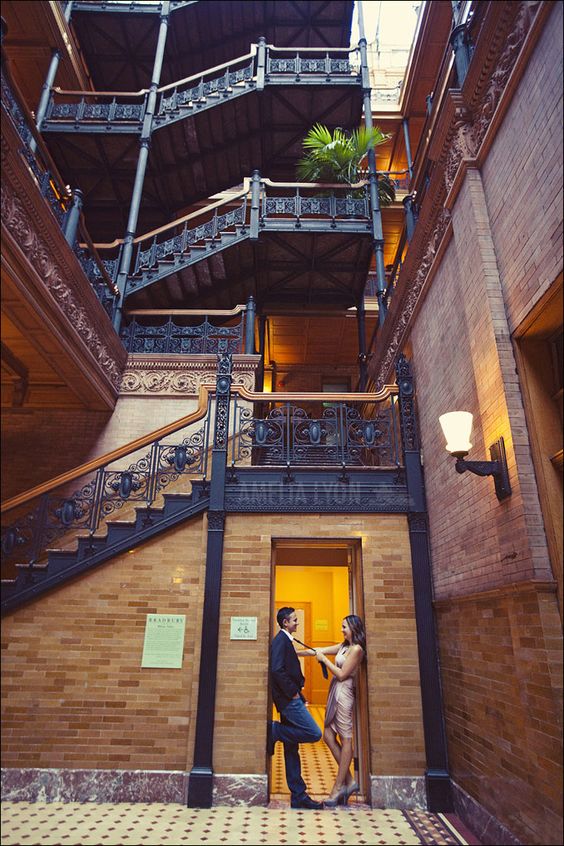 The building is filled with Victorian Era vibes and is by all means one of the greatest places for photoshoot in Los Angeles! These wrought iron railing stairs, the glass roof, and hydraulic elevators appeared in the scenes of many movies.
Perfect Shoot Time: Weekdays.
Pros: Historical building, plenty of space for a shoot.
Cons: None.
Grand Central Market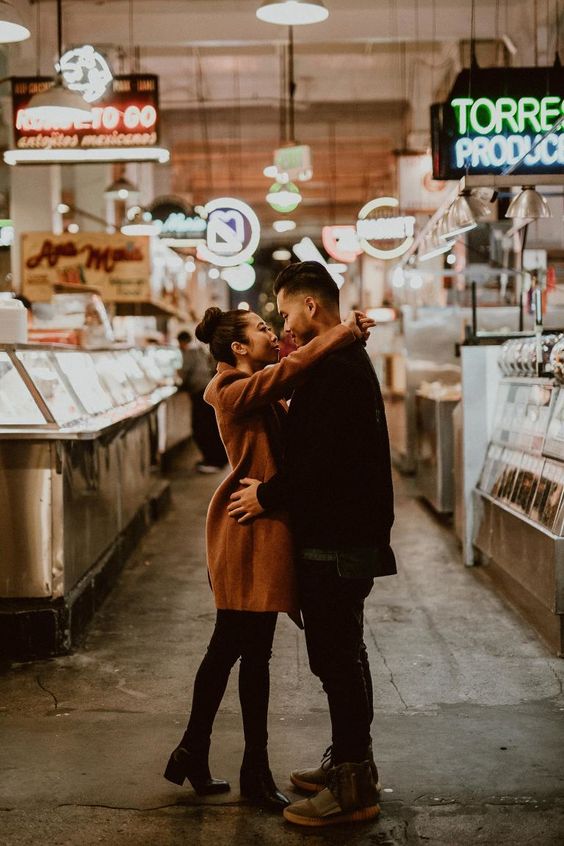 Grand Central Market truly is a gourmet paradise in downtown Los Angeles. People usually come here to eat or just to enjoy the atmosphere. Some find this place a perfect spot for their wedding photoshoot. Pretty cool, we guess.
Perfect Shoot Time: Morning, just after the opening.
Pros: Eat and take pics.
Cons: Too crowded.
Planning your wedding photoshoot in Downtown LA keep these places in mind as well:
LA Bridge
Grand Park
Department of Water and Power
Angels Flight Railway
Best Places for Wedding Photography in Nature in Los Angeles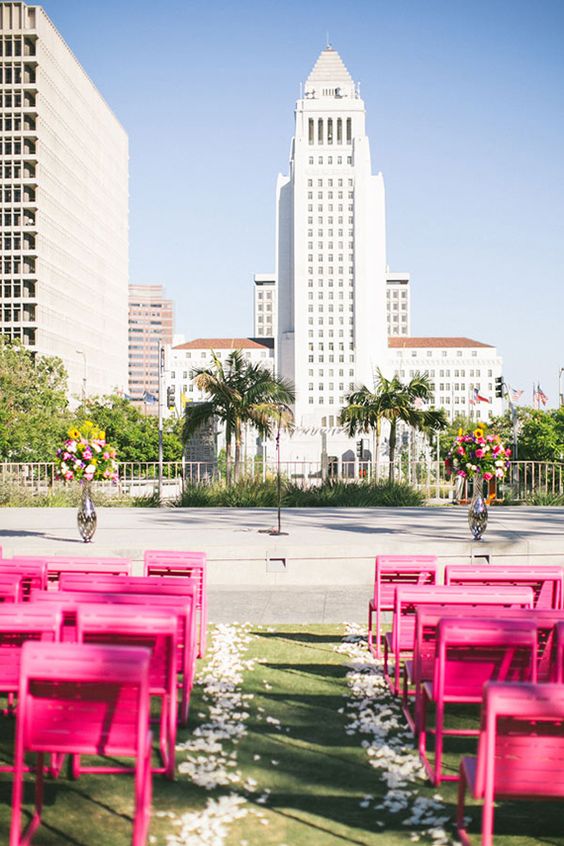 Looking for a peaceful and divine spot for your wedding shoot? Check out these places!
Griffith Observatory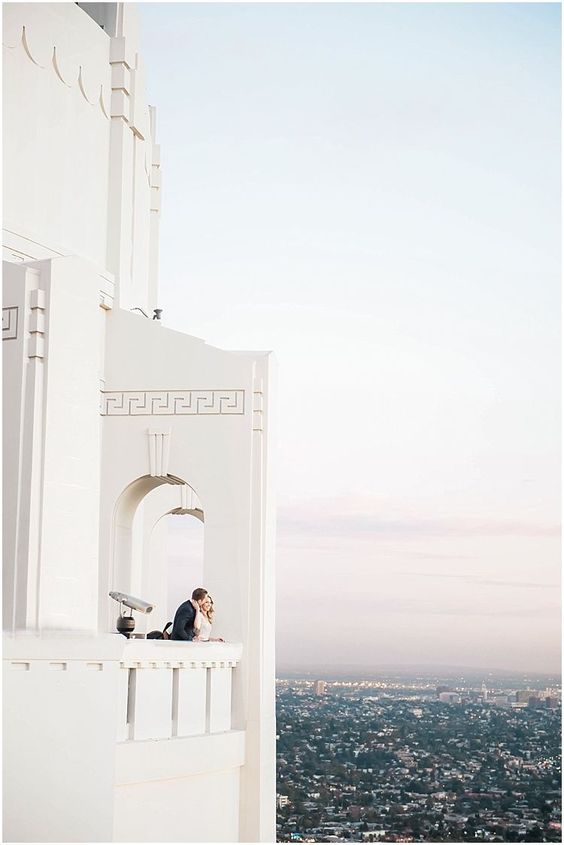 An absolute top in the list of the best places to take wedding pictures in Los Angeles. Parking there is a complete disaster. Usually, you'll need to park at the bottom and walk uphill. However, this is one of the coolest among all viewpoints in Los Angeles and offers incredible city and the Hollywood Hills view. Besides the landscapes, the architecture and design of the observatory itself are also a nice background for your pics.
Perfect Shoot Time: Early morning or 2 hours before sunset.
Pros: Amazing views, lots of space for a shoot.
Cons: Usually crowded, hard to find the parking spot.
Ferndell Trail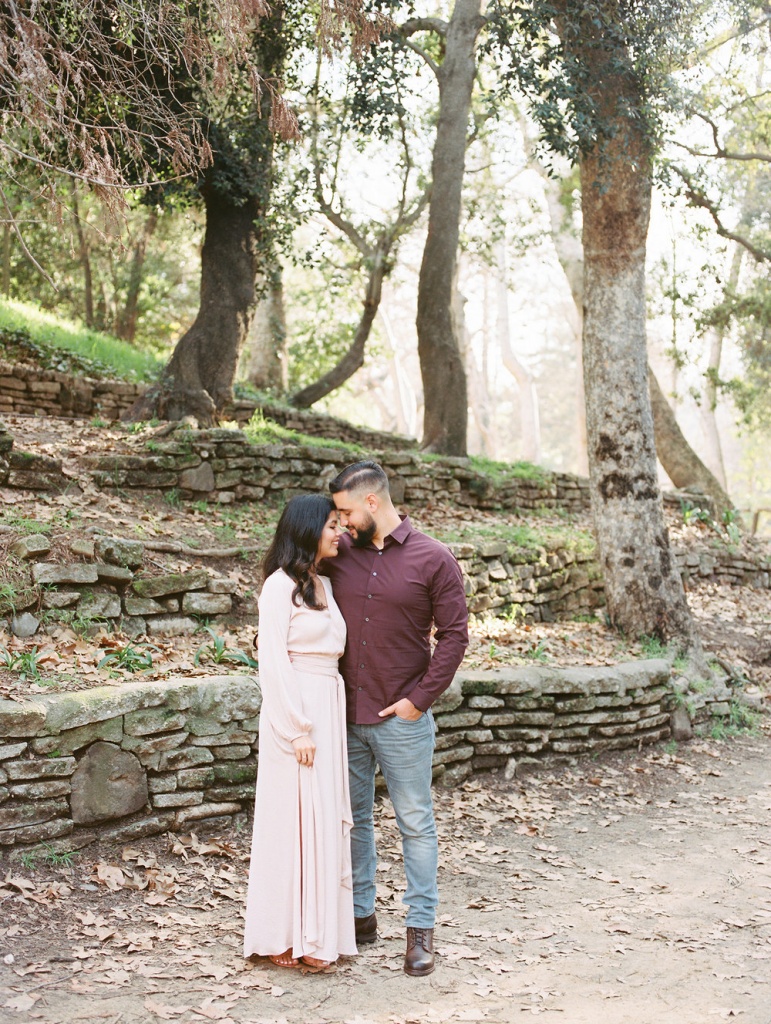 If you're in search of a quiet and peaceful location for a wedding shoot, the Griffith Park trails are exactly what you need. Namely, Ferndell Trail! This trail is relatively uncrowded. It's a great opportunity to connect with nature and capture your love as it is. Tall trees will serve you as a great backdrop.
Perfect Shoot Time: Few hours before sunset.
Pros: Incredible nature, fresh air, not much crowd.
Cons: similar backdrop everywhere may look a bit boring.
Runyon Canyon Park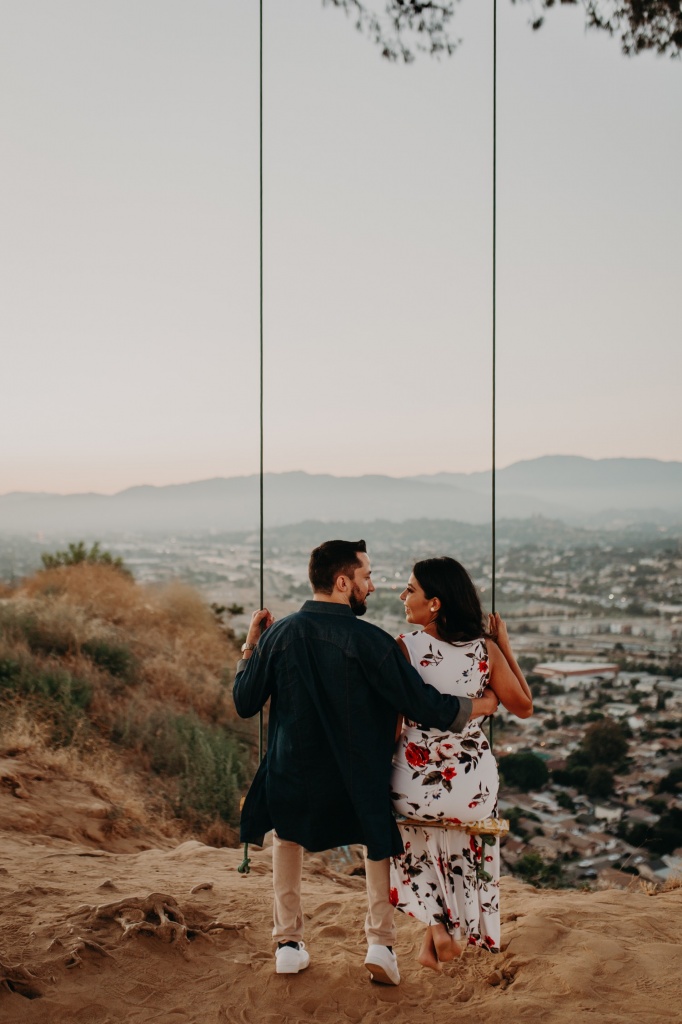 If you're seeking the best place to take your wedding photos in Los Angeles, you've found it.
Mostly known as a great hiking spot, Runyon Canyon Park is a hidden gem right in the heart of the City of Angels. It offers several different trails that show off the great views of the landscape and cityscape of LA.
Tip: arrive at the park no later than 6 pm, if you want to take genuinely romantic pics and admire the edge of the ocean at sunset.
Perfect Shoot Time: Few hours before sunset.
Pros: Amazing views, great location.
Cons: You'll have to walk uphill a bit.
The Hollywood Sign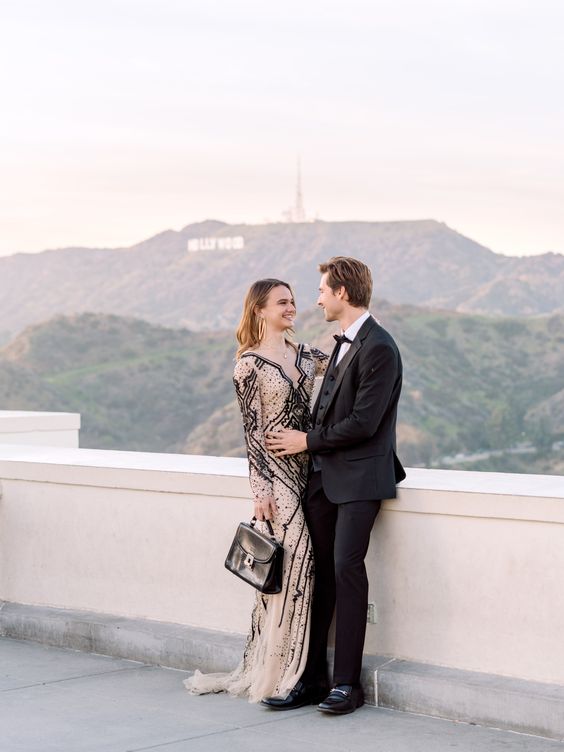 Although getting close to the sign is not always easy due to pressure from local landowners, we have some tips on how to take a good picture with it in the background.
Drive up the hill to Lake Hollywood Park at the sunset to capture your love in one of the most known places in the world. Want even closer? Then take a horse ride to Sunset Ranch along Mt. Lee Drive until you are directly above the Hollywood sign. Incredible panoramic views of all sides of the city will open to you. What an unforgettable experience!
Perfect Shoot Time: Few hours before sunset.
Pros: Legendary location, breathtaking views.
Cons: Not easy to reach.
Malibu Creek State Park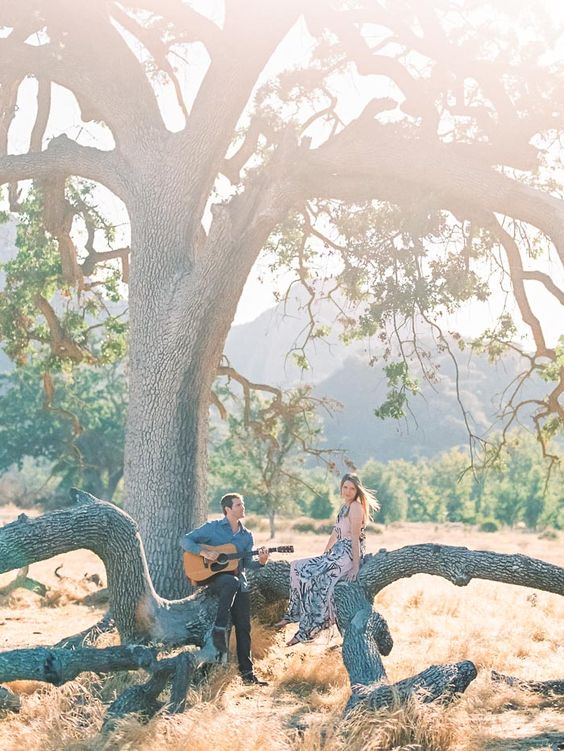 The Park is often used for walking and hiking. Still, it's also the perfect wedding photoshoot location in Los Angeles. Since the park is huge and not very crowded, you won't have to worry about photo bombers. And, of course, its stunning mountain views and hills won't leave anyone indifferent. Bring all your guests there to create some amazing group pictures!
Perfect Shoot Time: Few hours before the sunset.
Pros: Fantastic nature, great variety of photo locations.
Cons: None.
A few more breathtaking spots for your LA wedding photosession:
Catalina View Gardens
Point Dume State Park
Brand Park
Will Roger Park
Saddlerock Ranch
LA Arboretum
Huntington Gardens
Vasquez Rocks
Cerritos Sculpture Garden
Descano Gardens
Point Vincente Lighthouse
Paramount Ranch
Lacy Park
Crystal Cove State Park
Carbon Canyon Park
Jeffery Open Space Trail
Noguchi Garden
La Jolla Cove
Balboa Park
Torrey Pines State Natural Reserve
Flower Fields in Carlsbad Ranch
Mount Charleston
Joshua Tree National Park
Yosemite
Best Places In LA With Stunning Architecture To Take Wedding Photos
If you're searching for some locations to do your classic wedding shoot in LA, these places are for you!
UCLA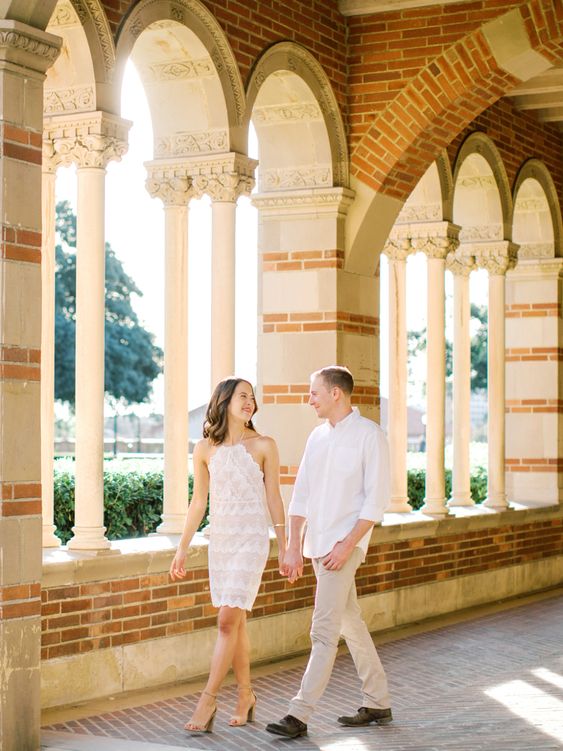 Its magnificent campus has been serving as a backdrop for all kinds of photography for many years. Still, this place isn't getting any less popular! University doesn't require any permit, by the way.
Perfect Shoot Time: Few hours before sunset on weekends.
Pros: Plenty of shooting space, including buildings and nature.
Cons: Available only on weekends, no drone footage allowed, taking pics inside any building is forbidden, strict rules regarding the publication of taken photos.
Los Angeles Theatre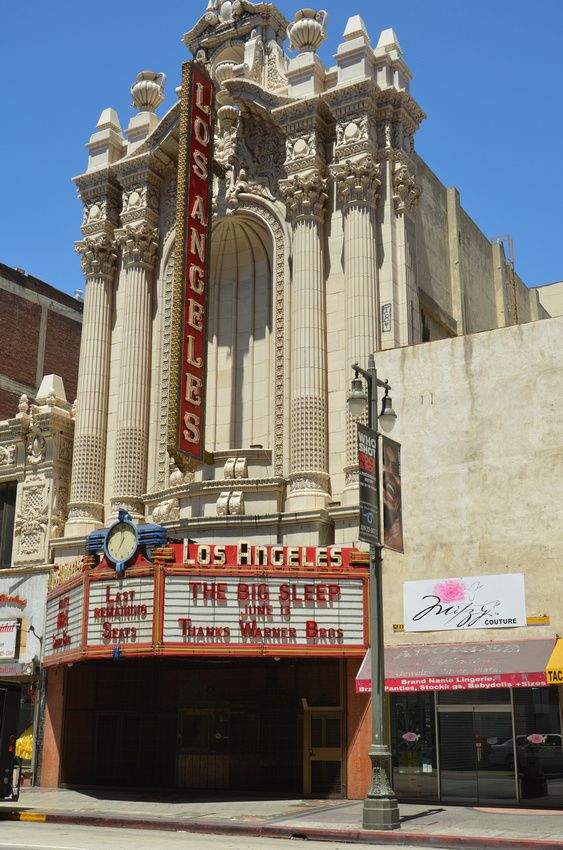 How could we not mention it? Los Angeles Theater is located on Broadway. It's listed on the US National Register of Historic Places and is considered to be among the top photographed locations in downtown Los Angeles.
The theater's interior is made in the French Baroque style and can impress anyone with its beauty and grandeur. If you decide to do your wedding shoot here, take pics both outside and inside the building.
Perfect Shoot Time: Morning or late afternoon.
Pros: Incredible architecture.
Cons: Crowd.
Greystone Mansion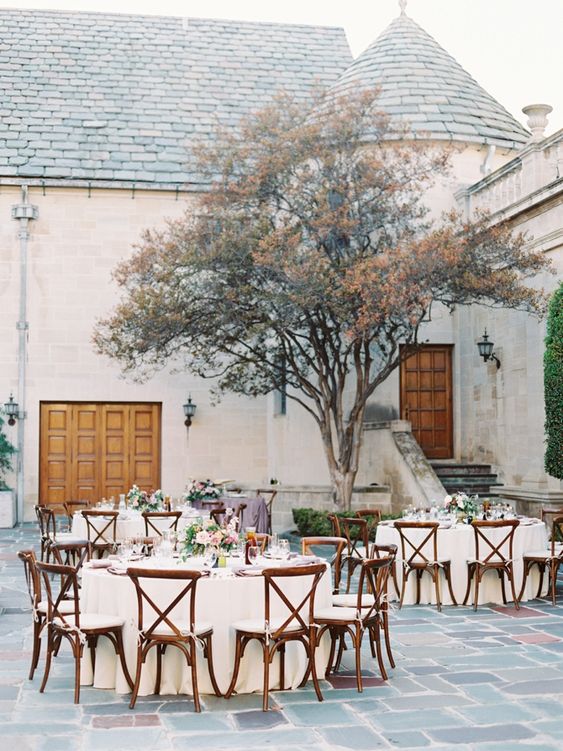 The Mansion is open almost daily, except for some holidays and days when shooting or private events take place there. Wedding photoshoots are especially popular here, and after all, the scenery for such an occasion is just perfect. The gorgeous fountains, gardens, and flowers are everywhere.
Tip: wait until sunset to do a few shots on the balcony in the golden sunrays!
Perfect Shoot Time: Evening.
Pros: Dozens of photo locations, lots of greenery.
Cons: Closed on Mondays and Tuesdays, forbidden to enter the Mansion.
Houdini Estate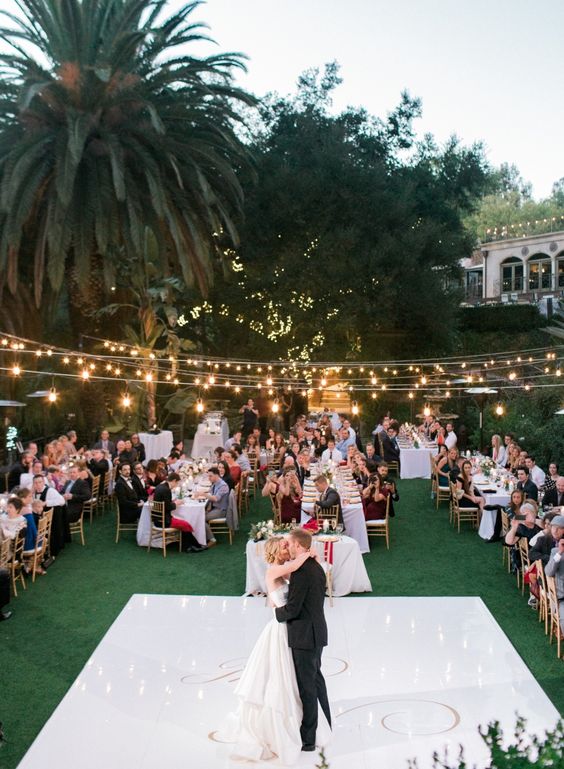 In addition to photosessions, this place is also rented out for wedding celebrations. There are plenty of caves, hidden tunnels, and terraced gardens in this luxurious estate. Estate also includes a heated pool and hot tub, a stone waterfall and natural spring pond, and walking paths overlooking the ocean. In general, take photos to your heart's content!
Perfect Shoot Time: Few hours before the sunset.
Pros: 20th-century vibe, lots of unique space for a shoot.
Cons: None.
The Beverly Hills Hotel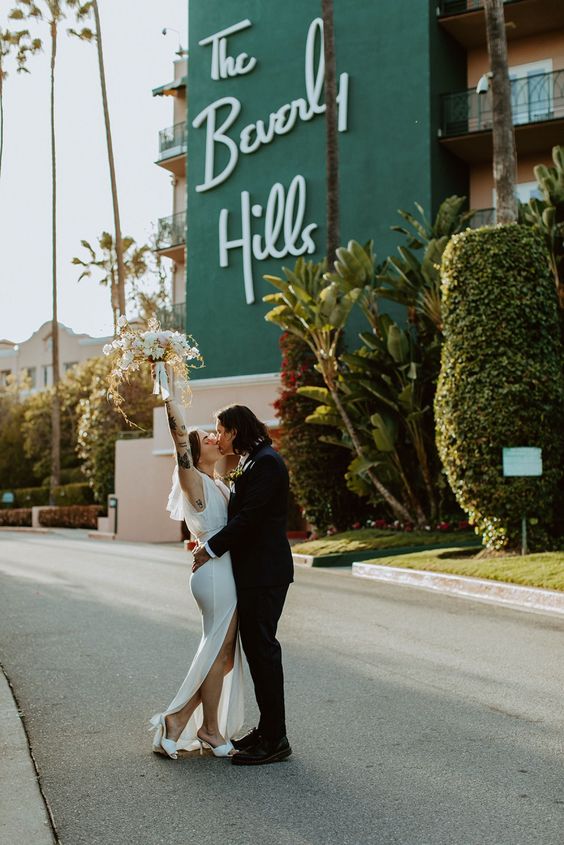 Here's a win-win plan for your photoshoot: arrive at The Beverly Hills Hotel in the early morning, do the shoot, and then find yourself in a perfect alley with palm trees and a vintage car. Amazing experience, as well as the loveliest photos for your wedding album, are guaranteed!
The Beverly Hills Hotel is very similar to the ones you've seen in your favorite movies. So, if you're willing to add the true California vibes to your pics, this place is something to consider.
Perfect Shoot Time: Early morning.
Pros: Stunning settings, California vibes.
Cons: Need to arrive in the early morning to avoid the crowd.
Pasadena City Hall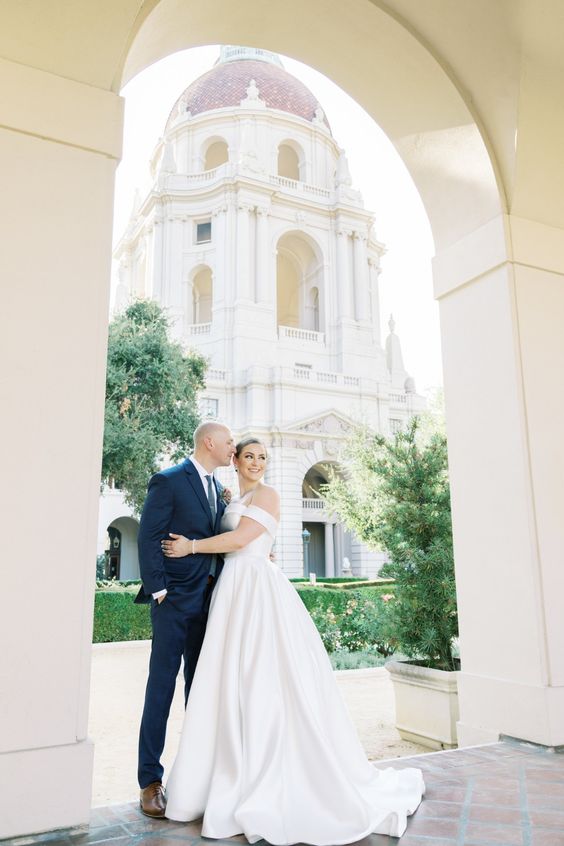 This place has been stealing the hearts of European architecture lovers for many years. In general, if you're planning a photo session in the City Hall, you need to issue a paid permit. Trust us, it's worth it. Despite the small territory, there's enough space for shooting, including an open observation deck on the 3rd floor.
Perfect Shoot Time: Evening hours.
Pros: Great architecture, lots of photo spots.
Cons: May be closed to special events.
The Charmed House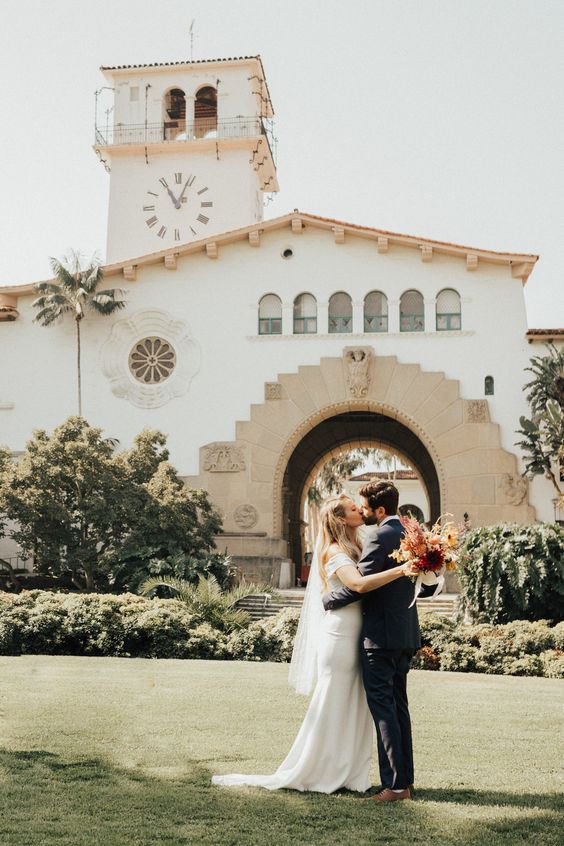 Address: Los Angeles, CA 1329 Carroll Ave
To the Charmed series fans, this one's for you! In general, the whole 90026 district is home to a lot of vintage houses built in the Victorian era.
Interesting fact: Michael Jackson shot one of his music videos on this street near house 1345. It means you can use the entire street for your wedding photoshoot.
Perfect Shoot Time: Morning.
Pros: Famous houses, the whole street can be used for a photosession.
Cons: A bit crowded, locals aren't friendly sometimes.
Other locations you might want to consider when planning your wedding shoot in the City of Angels:
Brand Library
Eric Owen Moss
USC
Caltech
California State University
The Langham
Vertigo Banquet Hall
Malaga Cove Plaza
Mission San Juan Capistrano
Bellagio Fountains
Riverside
The Neon Museum
Kimberly Crest
Santa Barbara City Hall
Windmill Farms in Palm Springs
Best Places For Photos In Los Angeles Near Water
What can be more Californian than a beach? Hop on LA vibes and do your wedding shoot in one of these places!
Santa Monica
This iconic spot in LA is easy to reach and very popular with tourists. Shooting there is quite difficult, though, due to the number of people. Nevertheless, the pictures you're going to receive will be insanely atmospheric and filled with LA vibes.
Perfect Shoot Time: 2 hours before sunset.
Pros: Easy to reach, great variety of backgrounds.
Cons: Very crowded.
Venice Beach and Canals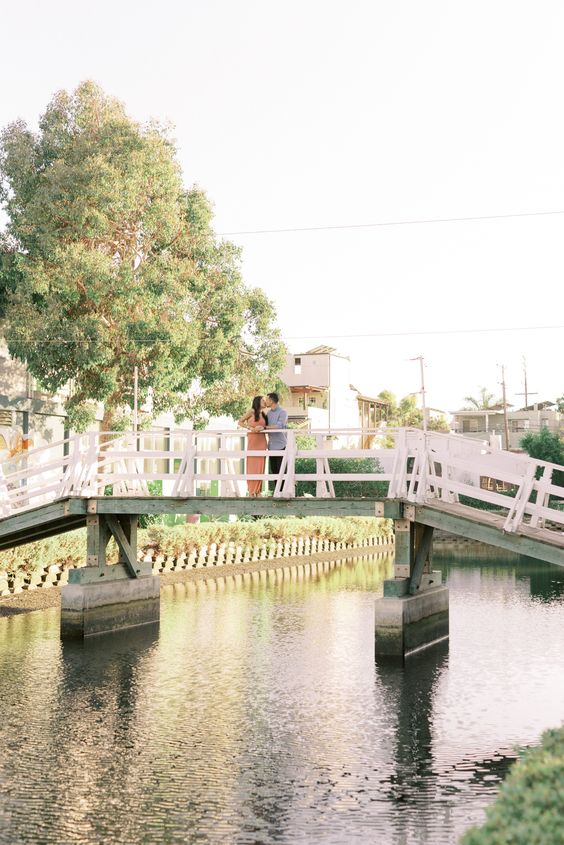 Besides the gorgeous beach, there's one more pretty place for wedding pics in LA's Venice. We mean the Venice Canals, of course.
The canals are artificial but insanely charming. There are various houses on the pedestrian streets that look so different in color and shape, although they still have something in common.
Bes Shoot Time: 2 hours before sunset.
Pros: Not much crowd, picturesque bridges on the Canal.
Cons: Limited locations to take pics.
Manhattan Beach Pier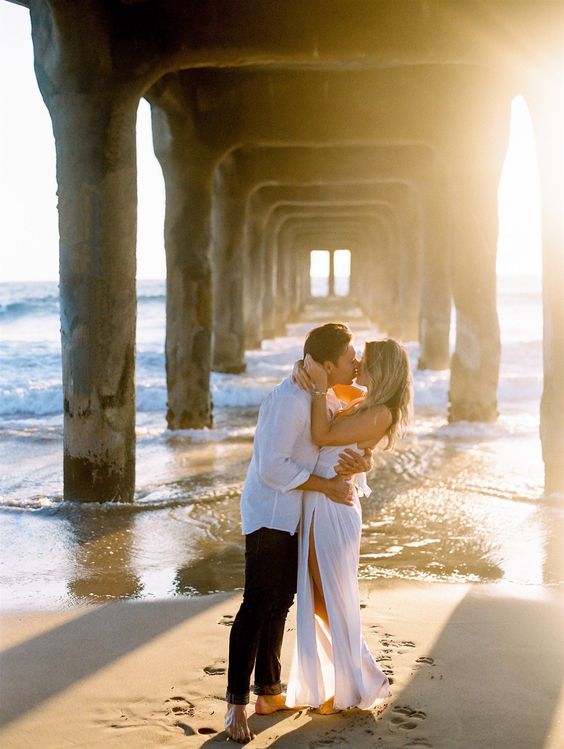 Stroll along Manhattan Beach and don't forget to take some pictures under the Pier. Thanks to the fact that this spot is much less known than Venice or Santa Monica, it's not very crowded. The landscapes, the light, and even the cute beach houses, every detail will fill your wedding pictures with a sense of freedom and endless love.
Perfect Shoot Time: Before sunset.
Pros: Not much crowd, plenty of backdrops for photos.
Cons: None.
El Matador Beach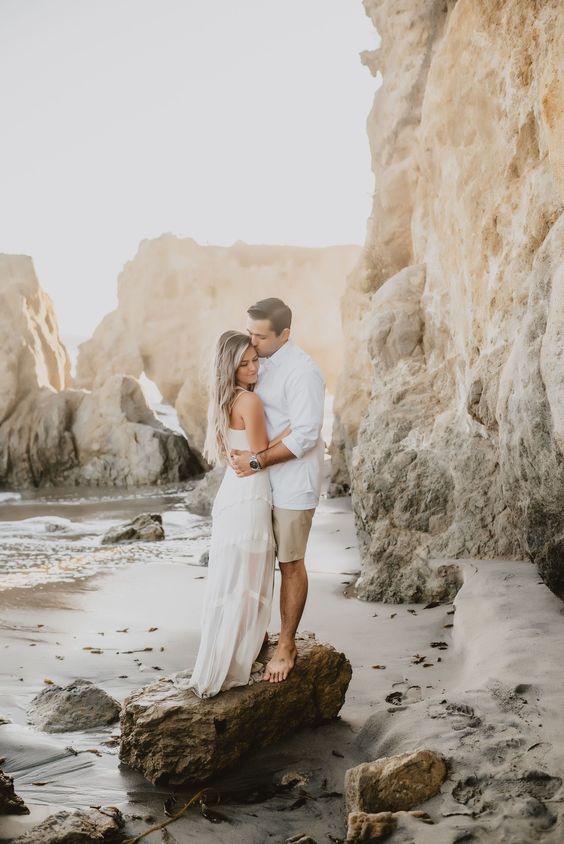 El Matador is by far the most beautiful beach in Malibu and all of LA County. This small wild beach with a pile of rocks is typically very crowded, but don't freak out. It's your wedding photoshoot, pose and laugh as if there's no one around!
Tip: Search the info about the tides, as well as the weather forecast, before planning a photoshoot on the beach. Strong waves and wind can greatly interfere with the shooting process.
Perfect Shoot Time: Sunrise or sunset.
Pros: Awesome settings.
Cons: Difficult to find a parking spot.
And don't forget to check these spots out: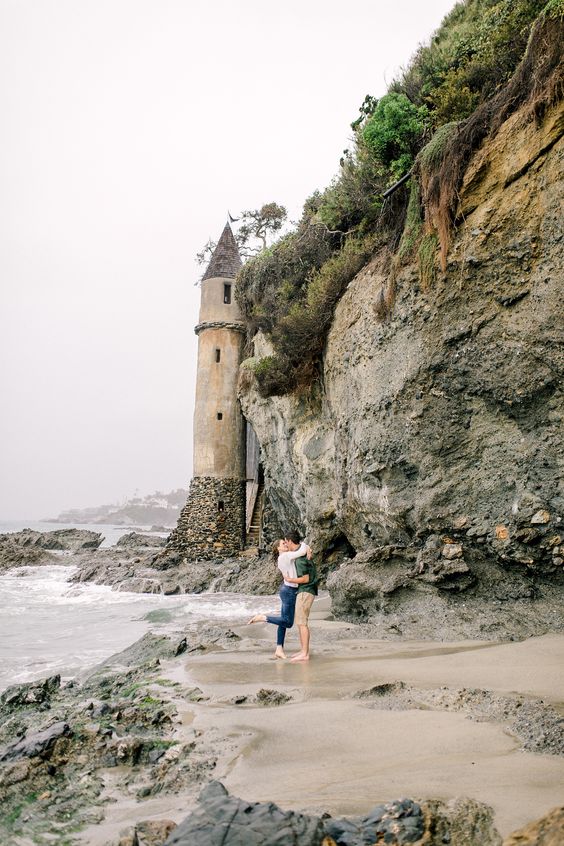 Victoria Beach
Secret Sea Cave
Additional Best Places For Wedding Photos In Los Angeles
Looking for an extraordinary place for a shoot? We got you!
Urban Light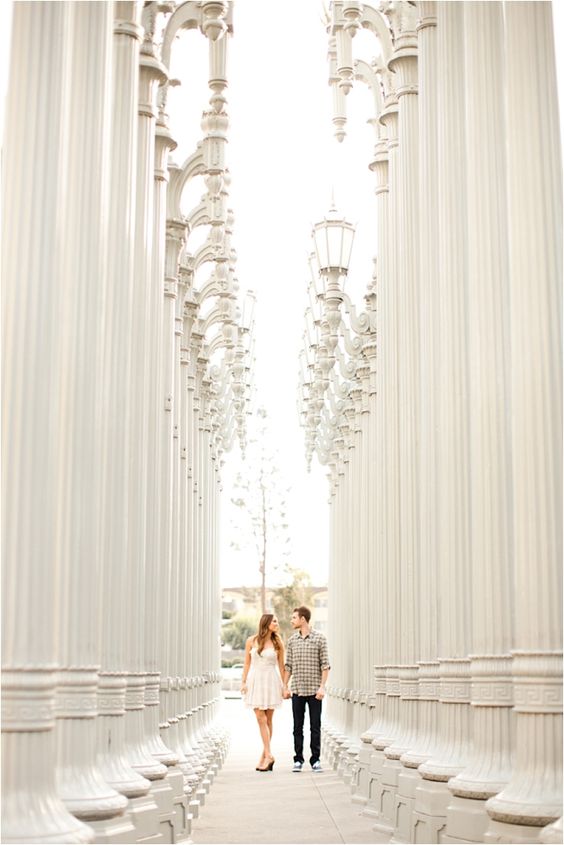 More than two hundred street lamps brought together, are located in the Museum of Art in Los Angeles. It's a popular place, so it's usually pretty crowded. That means you have to fight for an ideal picture, as there are quite a lot of people who are willing to do the same.
Tip: come forty minutes before sunset. In this case, you'll have the chance to take three shots at once: in the rays of the setting sun, when the lanterns light up and the sky turns lilac, and the night shot.
Perfect Shoot Time: 40 minutes before sunset and a few hours after it.
Pros: Free of charge.
Cons: Usually crowded.
In-N-Out Burger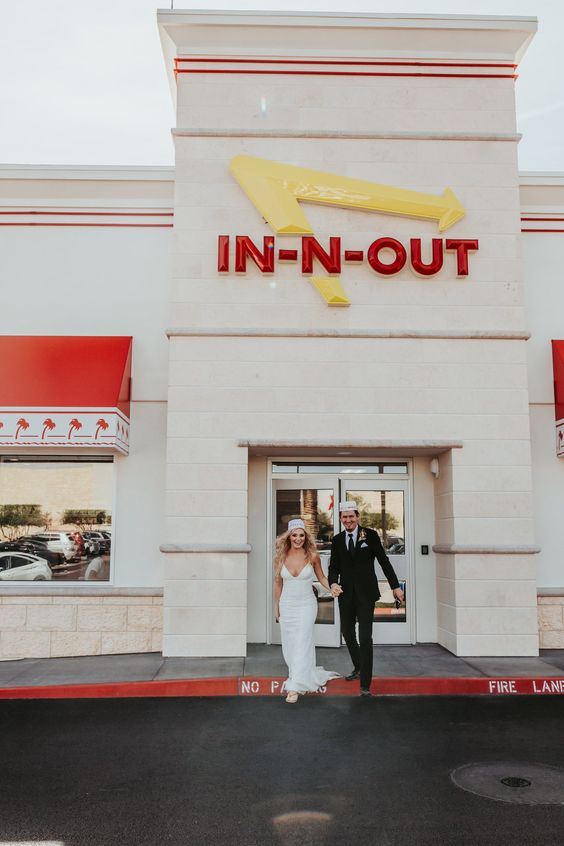 Address: Los Angeles, CA, 9149 S. Sepulveda Blvd.
If you haven't already added it to your best places for photography in the Los Angeles list, do it immediately! In-N-Out Burger is the most photogenic restaurant in California. It's located only five minutes from the airport, so while you're eating french fries, at least five planes will fly over your head. Come here to capture the wedding pics that'll blow up your social media.
Perfect Shoot Time: Early morning or 2 hours before sunset.
Pros: great food, extraordinary shot ideas.
Cons: None.
Travel Town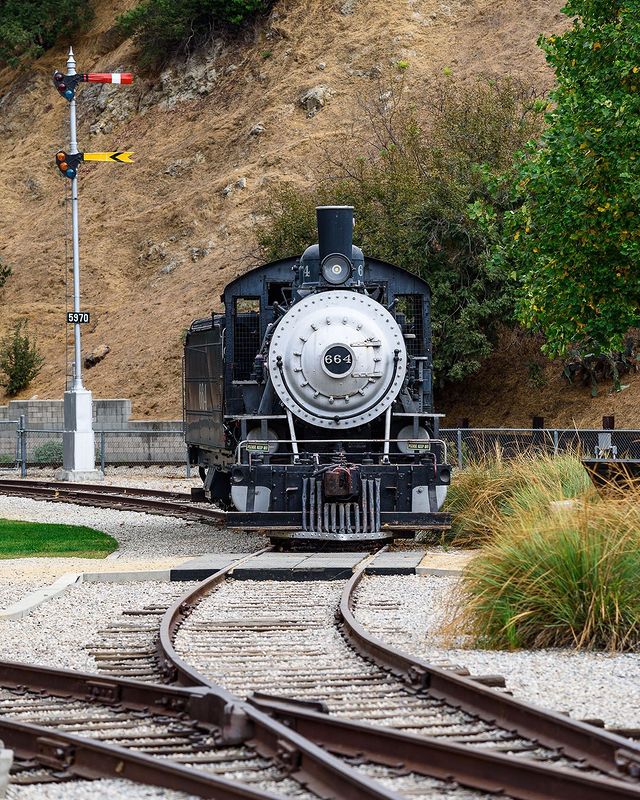 A fantastic location for your wedding photosession. If you're a fan of retro trains and history in general, then this place is just for you. You can even go inside some trains! In addition, nature is absolutely divine there!
Perfect Shoot Time: Morning.
Pros: Retro settings, unusual photo locations, no problems with parking.
Cons: Not much to do except for exploring trains.
Korean Friendship Bell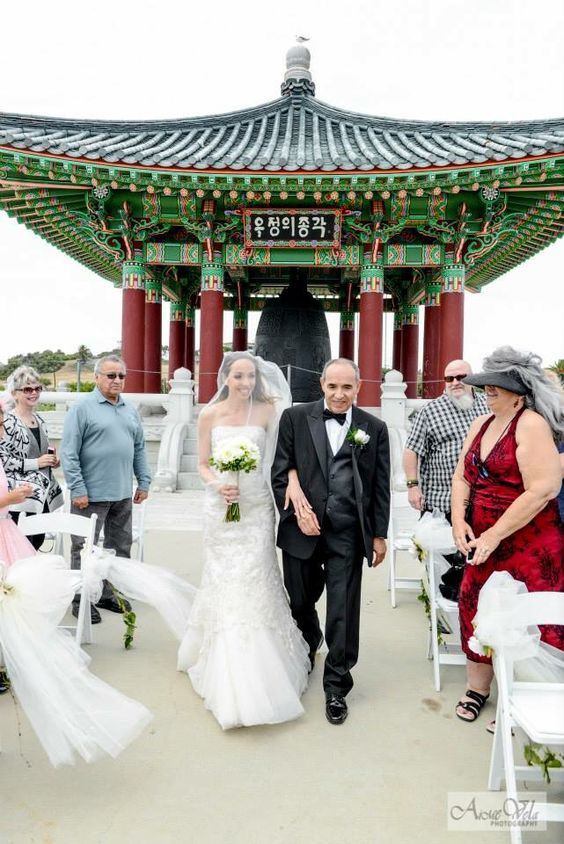 The Korean Friendship Bell is another Los Angeles location that deserves to be in your wedding album. This is a gift from Korea to America that symbolizes the friendship and Prosperity of both countries. The bell is located in a stunning structure resembling a Chinese pagoda.
So, if by any chance you have Korean roots, doing your wedding photoshoot there will be super symbolic.
Perfect Shoot Time: Late afternoon, when the sun begins to set, casting warm reflections on The Bell.
Pros: Symbolic, great natural lighting.
Cons: None.
The Disneyland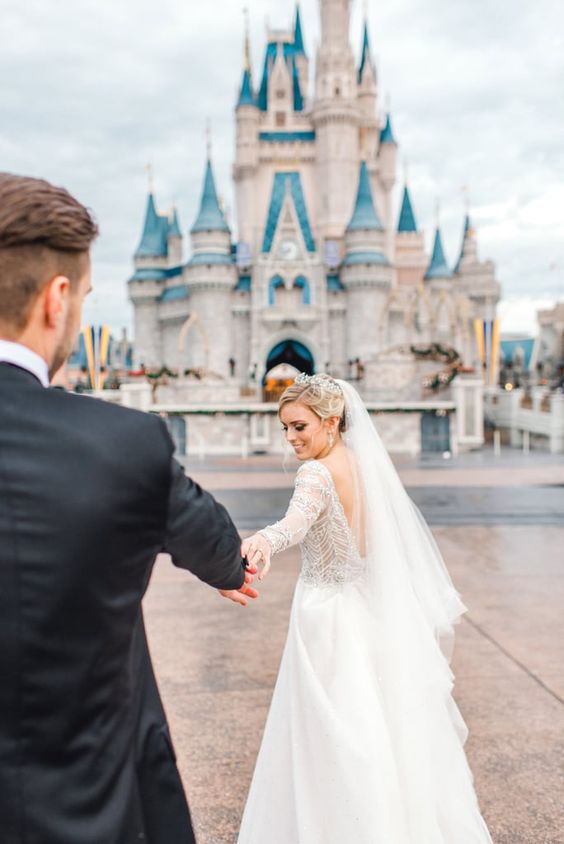 This is your sign to release your inner child! LA's Disneyland is the exact original version of all other amusement parks in the world with the same name. By deciding to do your wedding shoot here, you're not only creating the core memories but will also get the funniest candid pics you ever dreamed of.
Enjoy the carousels, show programs, and meet your favorite cartoon characters, while the photographer captures those precious memories for you.
Perfect Shoot Time: Morning.
Pros: A fairytale-like place.
Cons: Costly.