18 Best Ideas To Make Rehearsal Dinner Memorable
Publication date:

08/29/2022

Updated:

03/30/2023
In addition to the wedding itself, the whole celebration includes a wedding rehearsal, rehearsal dinner, the wedding itself, after party, and celebrating with friends the next day. Of course, it is not necessary to make all these feasts lavish. However, this is a good and pleasant opportunity to thank everyone for their help and support in preparation.
What Is A Rehearsal Dinner?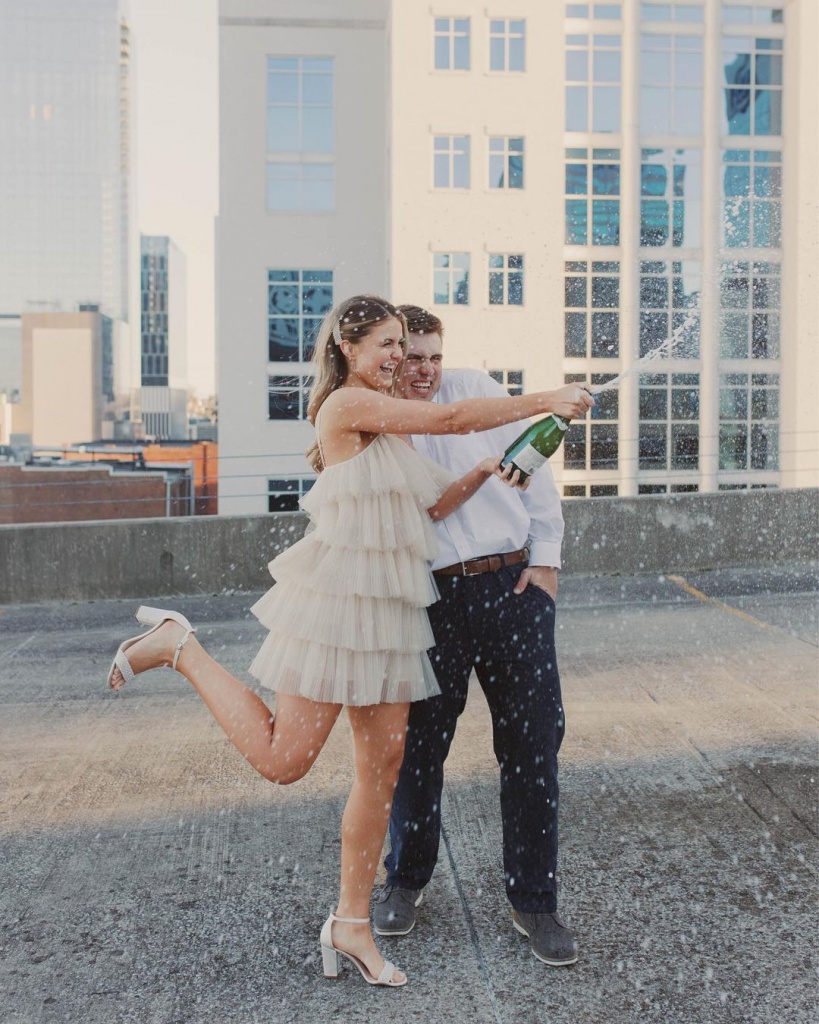 The rehearsal dinner is a small celebration before the wedding, which is organized to put an end to all the preparations. Traditionally, the closest relatives and friends are invited, but it is also considered an excellent tone to invite the wedding planner or coordinator.
When To Schedule Rehearsal Dinner?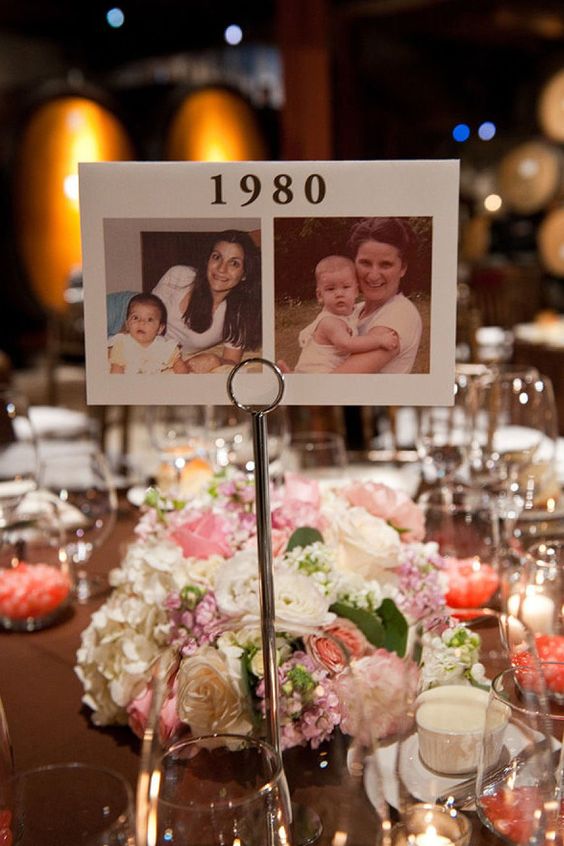 This dinner is usually organized immediately after the wedding rehearsal. The evening hours somewhere between 5 pm and 7 pm are suitable to start the celebration. If the wedding rehearsal takes place on the eve of the wedding ceremony, then the dinner is held on the night before the wedding. In order to fully rest before the busiest day of your life, it is worth taking at least a day off between the rehearsal and the wedding.
It is also very important to send invitations to this dinner in advance, at least 1-2 weeks before the event.
18 Easy Rehearsal Dinner Ideas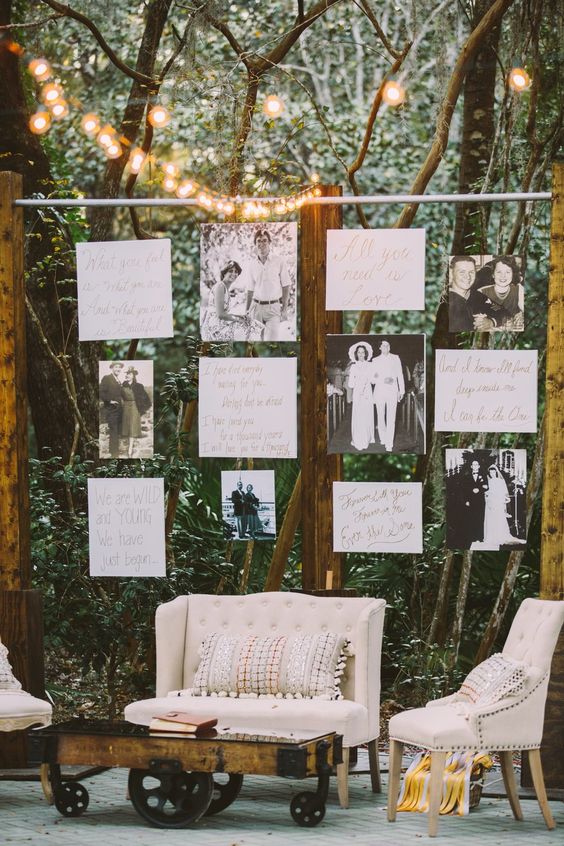 Before planning an event, it is important to understand why you are doing it. The first and main reason is better acquaintance between the parents and close relatives of the bride and groom. This dinner is made precisely in order to get closer. A perfect idea for a cozy family atmosphere is to organize a barbecue party.
10 Rehearsal Dinner BBQ Ideas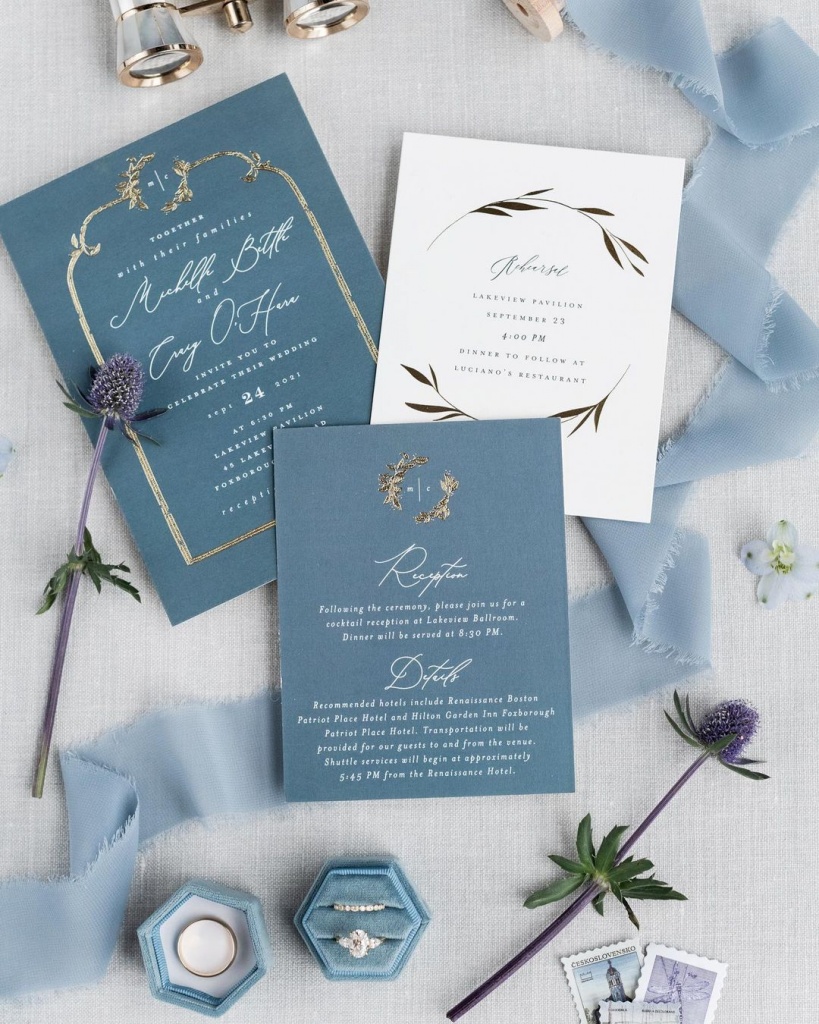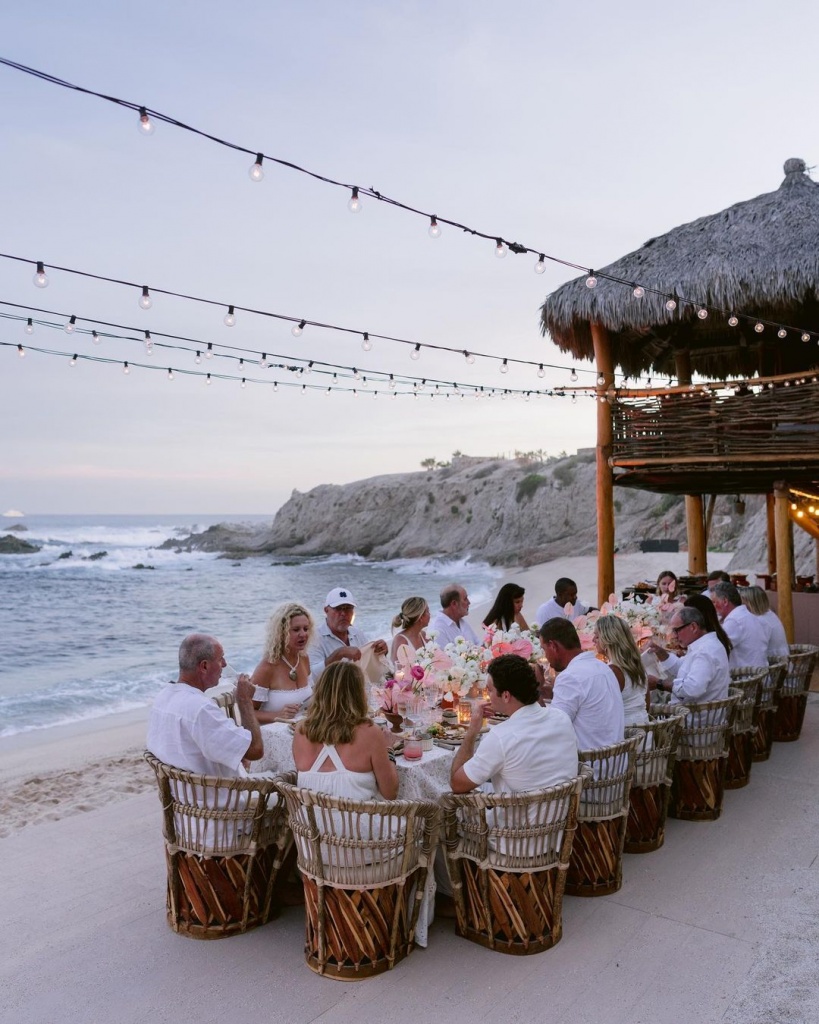 You'll have a lot to do with the wedding preparations anyway, so don't worry too much about this dinner. It shouldn't be lush, but cozy.
Make dinner in the backyard.

Photo by @megsmithweddings

A few garlands are quite enough for the decoration.

Photo by hitherandthither.net

Take care of creating lounge areas with large ottomans and comfortable chairs.
Light a fire.
Make buffet snacks and a table with cold drinks.
Be sure to give the father of the bride and father of the groom a chance to cook meat. Let the men chat and grill steaks together.
Meanwhile, the mothers can start cutting fruits or sweets.
A barbecue without s'mores isn't a barbecue. Buy chocolate, cookies, and marshmallows.
Prepare some blankets for coziness.
Don't bother with the decor. A table in the style of a family picnic will look quite cute.
Lounge areas, bonfires, and home meals will bring people together. This is very important because the next morning two families will become one big one.
8 Top Rehearsal Dinner Menu Ideas
Choosing food is not only about whether you should cook everything yourself or whether it is better to order catering. It is about the wedding concept and the idea of the celebration itself. It all starts with food. In this way, you can make the dinner very elegant or very simple.
Pizza time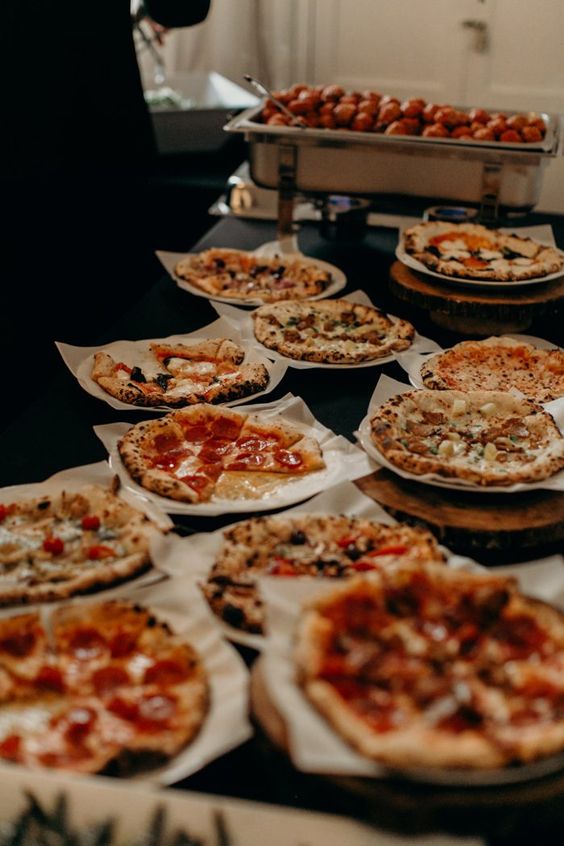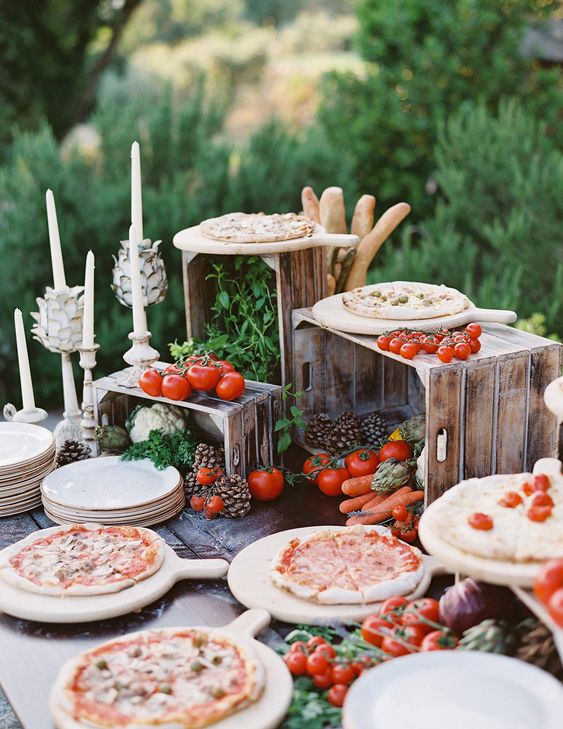 Count on half a pizza per person plus snacks: nuts, chips. Add a little bit of Italy to your holiday style. You can arrange thin bottles with olive oil and herbs on the table, and make plates with grated parmesan and mozzarella. Pay attention to the preferences of the guests.
Japanese style
If you and your fiancé are sushi fans, you can order several of your favorite sushi sets. If you want, you can also make a sushi table with different types of fish, lots of rice, and nori, so everyone can do their own sushi roll.
World cuisine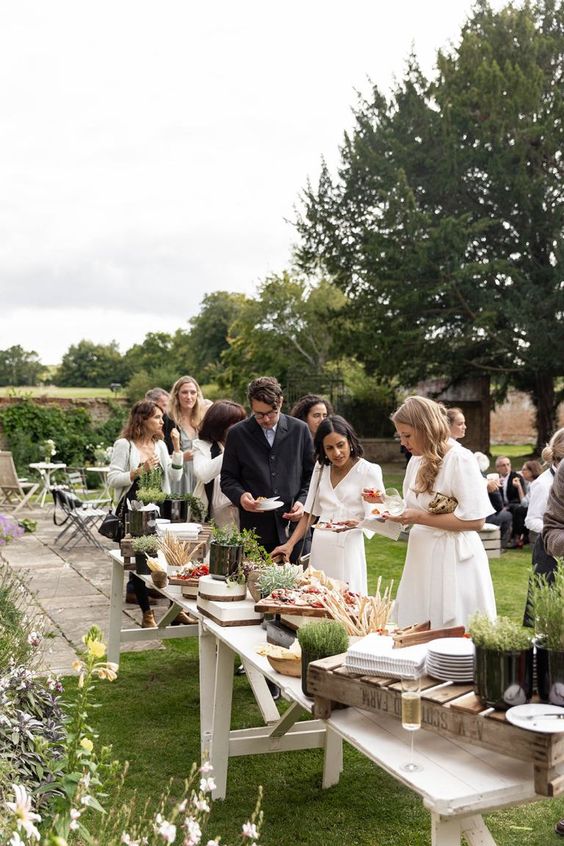 You can also make a themed party with the cuisine of the world. For example, Chinese cuisine with wok dishes, oriental cuisine with hummus, falafel, and Georgian cuisine with khachapuri and khinkali. Just choose a country, Google traditional dishes, and create your unique menu!
Festival food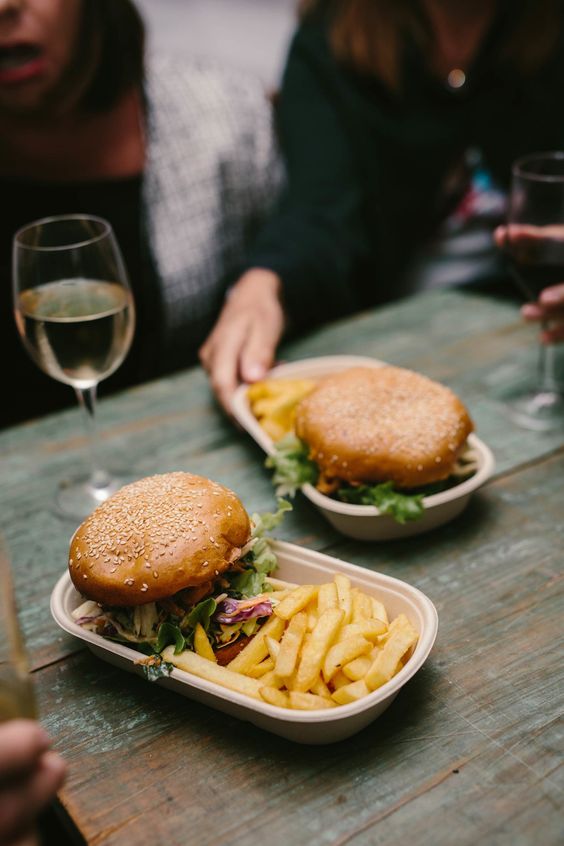 Popcorn and cotton candy booths, hot dogs, mini burgers, and fries – you can make dinner out of all your favorite fast food. Simply prepare and eat deliciously.
Candy bar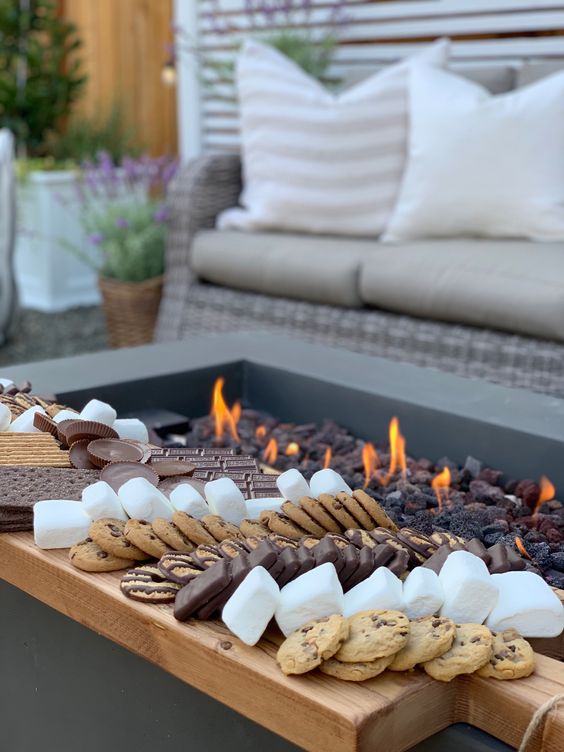 If you are going for a short dinner, and only tea and coffee will be on the drinks menu, then the sweet table is your ideal option. Your imagination can run wild here, so put your favorite candies, muffins, croissants, and other desserts on the table.
Read also about 10 special wedding cake ideas to get some more inspiration.
Healthy food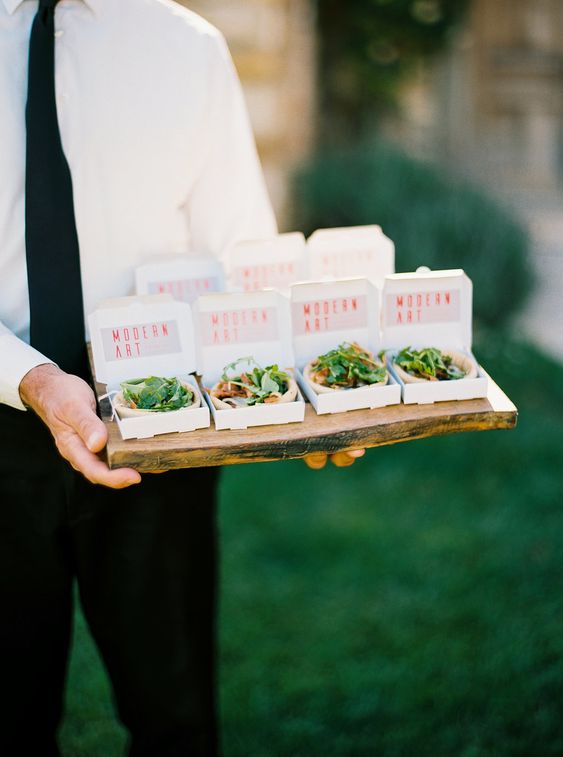 The theme of the holiday: our health. The tables should have a lot of greens, vegetable salads, healthy snacks, and smoothies at the bar. But then, be consistent and don't put any alcohol on the table.
Light buffet
Snacks include a variety of canapés, cold cuts, and skewers. Large wine boards with cured meats and cheeses. Do not forget about beautiful glasses and authentic French wines.
Dinner in a restaurant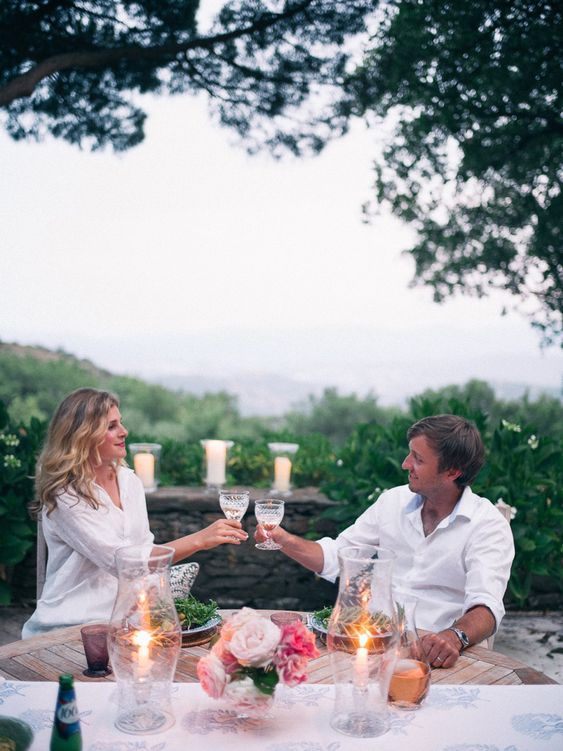 If you haven't chosen a location for rent or don't want to do additional cleaning at home, you can choose a great restaurant and go there together. What could be better than fine dining, and no washing up?
Choose the option to your liking, but remember that only the closest people will be at this dinner. This evening shouldn't be a duty, but real rest. And food won't matter much when those you love the most are around.
Create a perfect Wedding Timeline, so that at this cozy dinner you don't have to worry about whether you will be able to do everything on time during your wedding day.
You can also check our planners and photographers portfolios for an additional inspiration!