24 Outstanding Civil wedding picture ideas
Publication date:

09/01/2022

Updated:

04/07/2023
How To Make a Civil Wedding Ceremony Special
Couples often wonder how to do their civil wedding and make the ceremony special. There are so many ways you might spice up your 'big day' and make it unique.
Pick the Location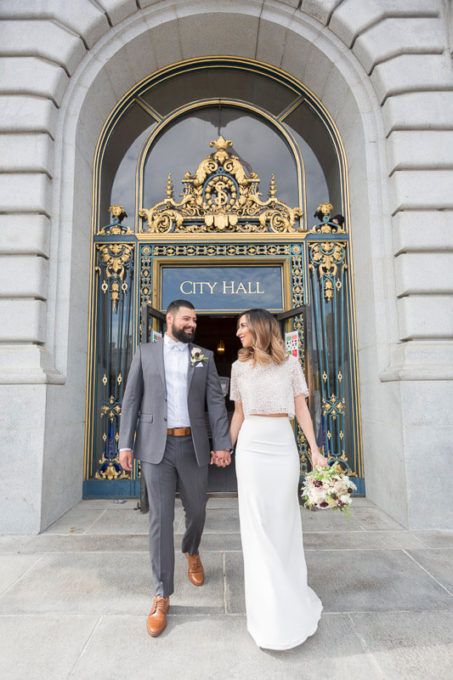 Choosing a city hall shouldn't be limited only to a local government building. You can travel and choose the place that is symbolic for both of you. 
Invite Your Nearest and Dearest
If you choose small courthouse wedding ideas, surround yourself with the people you do wish to share your most valuable moments with. Take your time to think of the list of the closest people you want to invite.
Opt for an Outfit You Feel Perfect In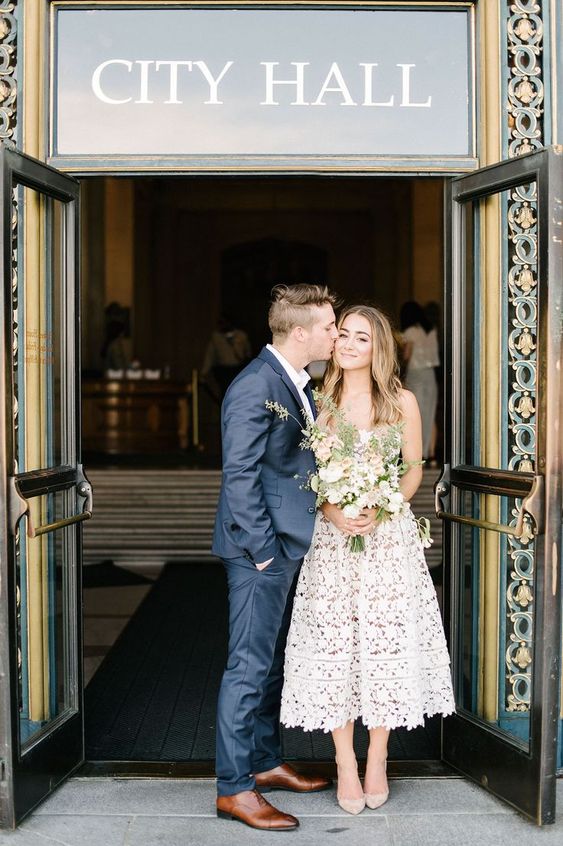 There are plenty of civil wedding dress ideas but the main point here is to choose the attire you will feel confident and perfect in. A classic white dress never fails, though you may pick more casual options. A short white cocktail dress or even suit looks amazing and stylish. Go for a tea-length dress if you're in love with vintage style and retro motives. The list of possible outfits is just boundless: a slip dress, a trench coat dress, a two-piece set costume, one-shoulder or off-the-shoulder options, and many others.
Write Your Own Vows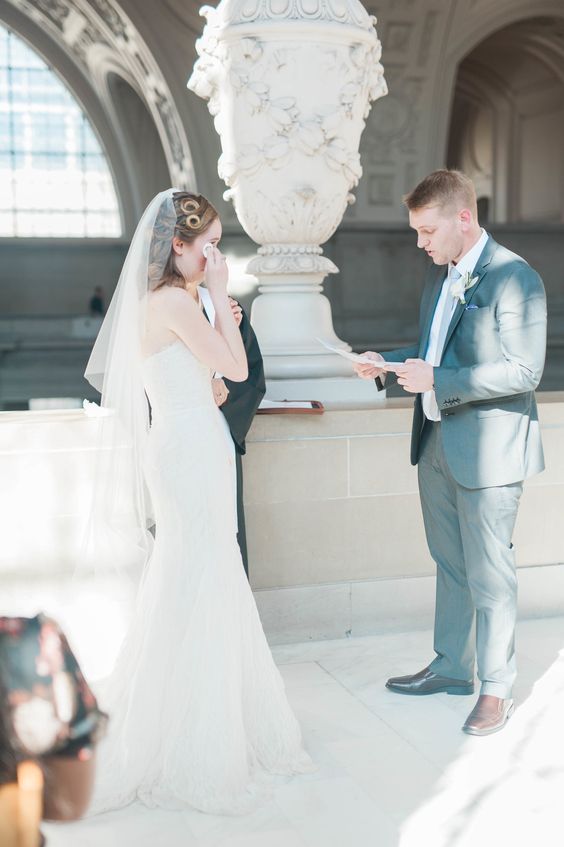 You are supposed to say certain words by the laws and rules, and you might have an opportunity to have your final word at the end. If that's possible, prepare and write your own unique vows so as not to repeat the same words as other couples but add a bit of personalization, your own love and family story, and feelings.
Music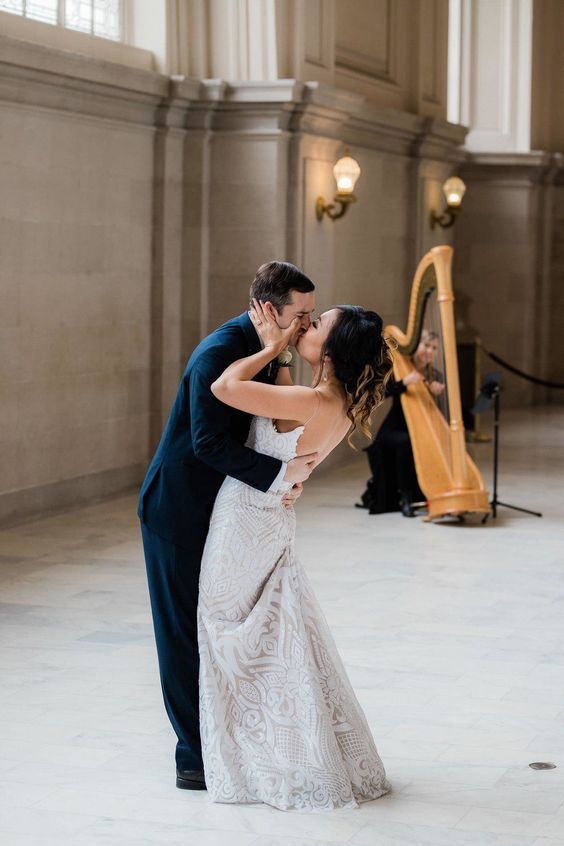 Live music is always a perfect way to express your tastes, style, and even love story if it's somehow connected to a certain melody. Plenty of instruments might be played at the reception or even at the ceremony as well. Whether you choose some classical pieces of music, or something more modern, a musical performance will have a great impact on the atmosphere in general and at the same time will bring intimacy to the occasion.
Civil Wedding Ceremony Ideas
There are plenty of original ideas you might use to make your civil wedding ceremony memorable. There are only some of them below:
involve your pet (welcome your little friends if it's allowed);
welcome a child to bring the rings (if it's allowed);
organize a romantic post-wedding meal;
include a sand wedding ceremony or water blending ceremony;
include handfasting;
create a symbolic wooden family puzzle;
create a little gift registry;
light a fire (a candle, for example) together;
close a time capsule;
write a shoe note;
throw a party at home.
Choose the one or more you love the most and customize them to your celebration by adding some personal touches.
Ideas For Civil Wedding Photoshoot
Capture It On Film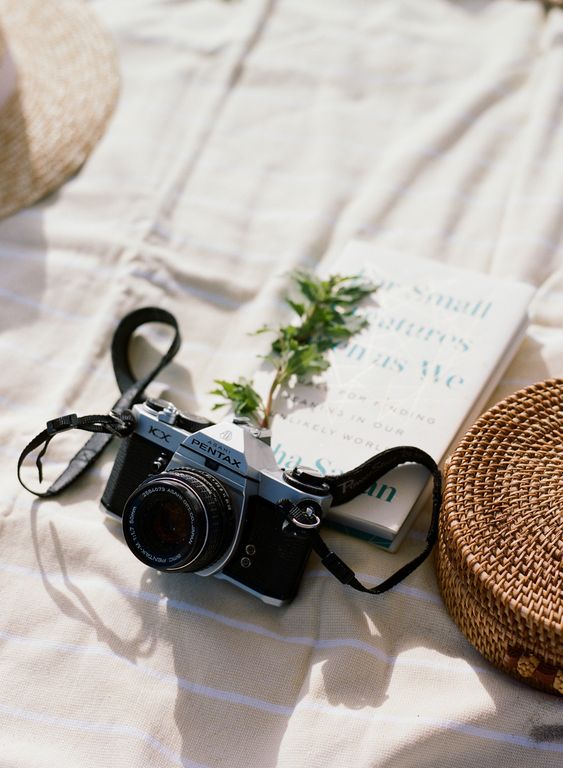 Capturing your ceremony not only on a digital camera but on film as well is one of the most genius civil wedding picture ideas ever. The film provides you with photographs that will always look timeless and trendy.
Architectural Backdrop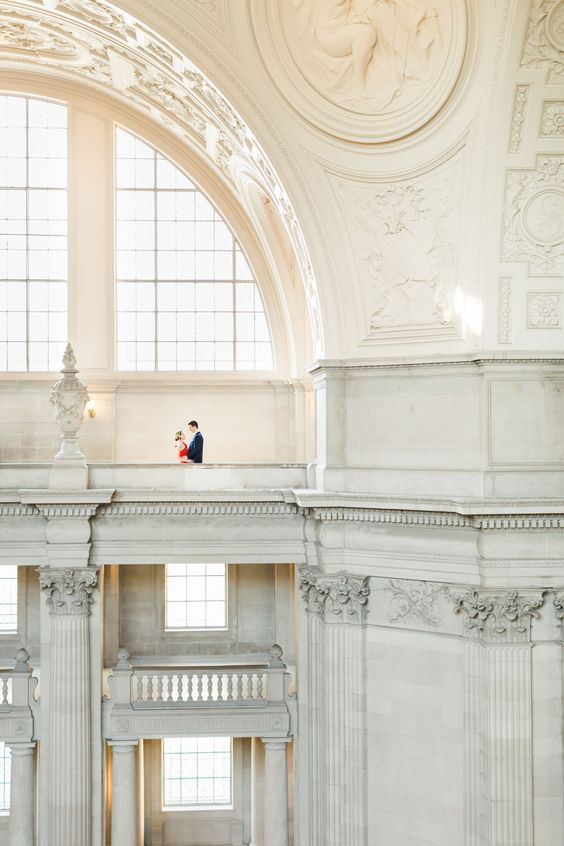 Civil wedding backdrop usually deserves your attention and interest, so use all the possible architectural backdrops for your stunning wedding snaps. Explore the most charming places and corners in the building of the city hall in advance.
Romantic Details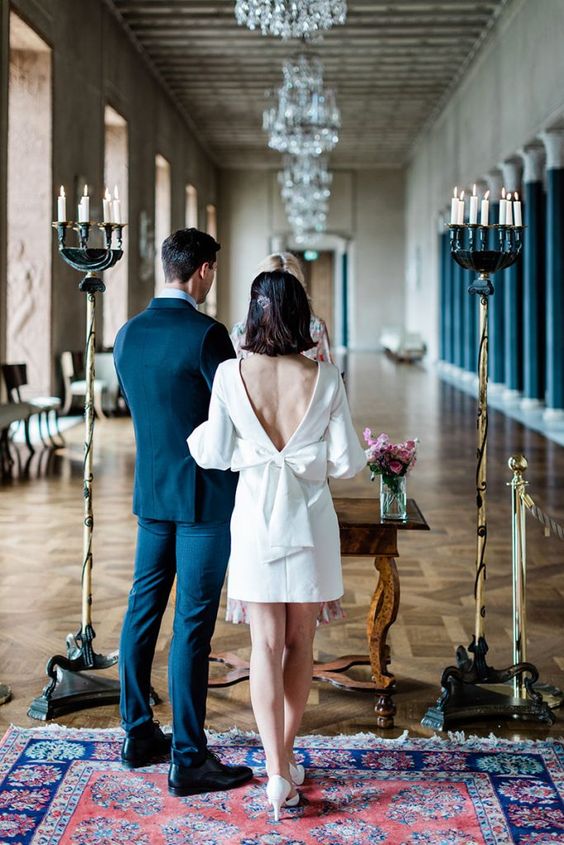 Civil wedding decor ideas might be even minimalistic and simple though they'll look gorgeous because of the place itself. You might ask your florist to bring a flower arch or go for a DIY civil wedding and prepare the decorations on your own. Ask your guests to dress in appropriate outfits and encourage them to choose the ones that will echo your wedding concept and style. Prepare civil wedding gifts for your guests as small reminders of this special day.
Go Further Than Your Venue
There might not be enough civil wedding photoshoot ideas if you limit yourself with just to the place of the city hall. Check some beautiful spots and venues in the area nearby and visit them to get more amazing snaps and make your wedding photoshoot diverse.
Courthouse Wedding Picture Inspiration Ideas
Look for Unique Places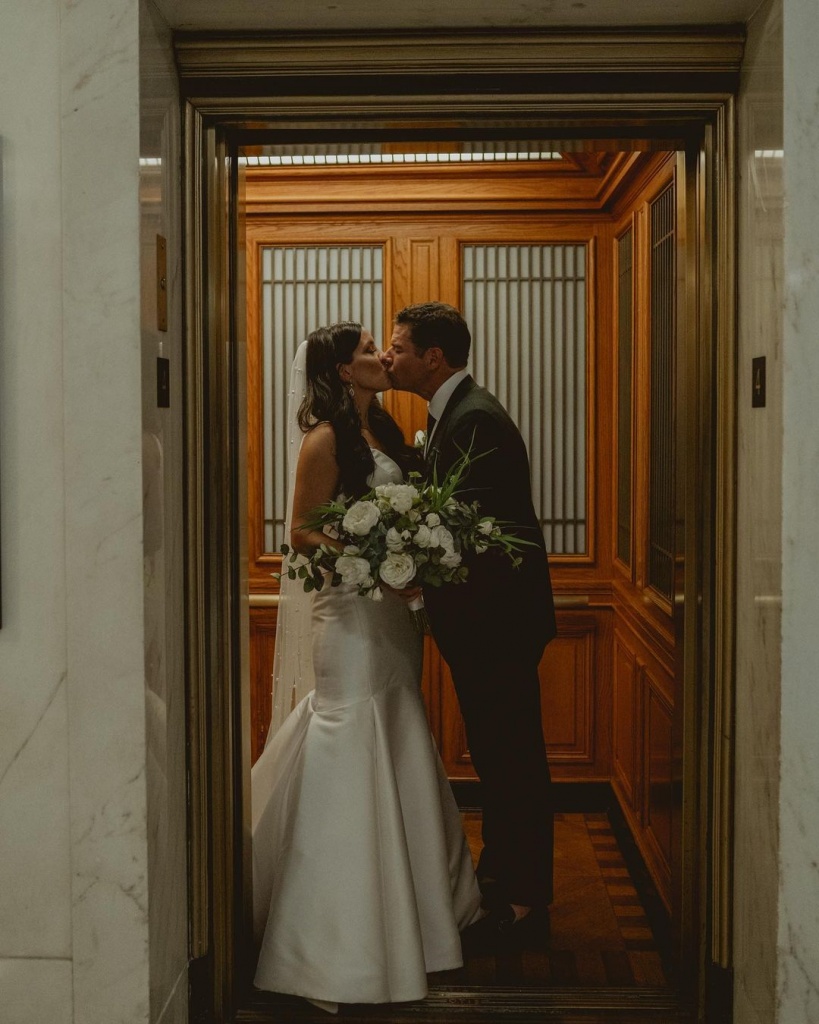 If you have a wedding ceremony in the city hall, don't choose only ordinary and well-famous places for your civil wedding picture ideas. Don't stay at the same place but look for more hidden locations and cooperate with your photographer to capture the wedding shots in some unusual spots.
Open Door Shot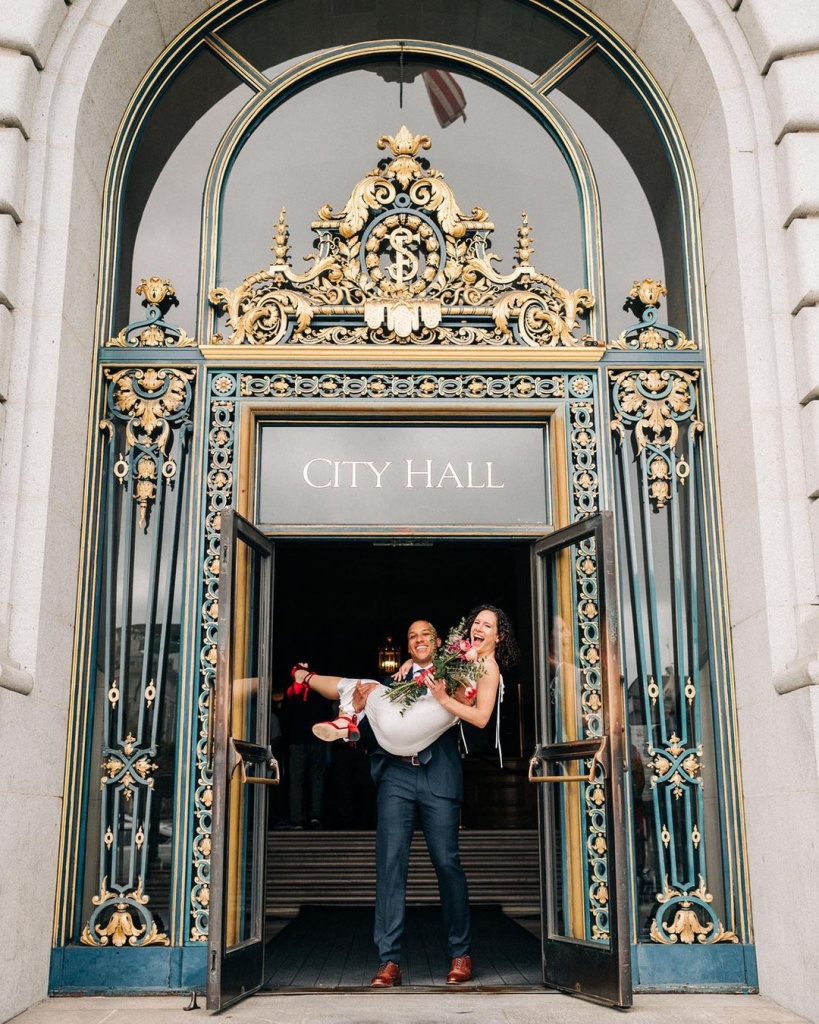 The concept might seem to be the simplest courthouse wedding idea ever, however, it's often underestimated by many couples. Imagine yourself smoothly and gracefully walking out of the city hall building or toward an officiant to the ceremony, having a massive door as a backdrop. Some couples even decide to exchange their vows outside and get an incredible result.
Add Your Personal Touch
Although courthouse wedding ideas are a bit limited since you have to follow certain rules of such a ceremony, you can still add your personal and unique touch to the occasion. On one hand, wearing special and unusual accessories, an outstanding bouquet or a breathtaking hairdo will add excitement to the ceremony in general since you're the central people of the event. On the other hand, such a personal touch will be quite inspirational if we talk about civil wedding photoshoot ideas. The details might be a perfect thing to accomplish the whole picture.
Decorate the Room
There are many venues where you are allowed to decorate the ceremony room. The decor you choose should reflect the main wedding theme. Even small elements of decor will provide you with courthouse wedding inspiration. Being tiny they still give the feeling of a celebration mood and a state of euphoria.
Can You Take Pictures At a Courthouse Wedding
Try to be prepared and arrange everything ahead of time. You may be photographed at the courthouse but there might be some zones and areas where photographers mustn't enter and stand. If a photographer isn't allowed to attend the ceremony, get enough photographs around the building. There are numerous courthouse wedding picture ideas you can implement even outside: holding the bouquet, just walking holding your hands, some sweet photographs with family and friends, and many others. Courthouse wedding photo ideas during the ceremony deal with capturing the moments that are planned but not scripted. Most wedding photographers work in the style of photojournalism since not many things can be staged for the photographs. Such shots are truthful, so be yourself and show your emotions and feelings, not paying too much attention to the camera and posing.