10 Top Wedding Hairstyles and Makeup
Selecting only one option of the wedding style can become quite daunting, as the number of hairstyles and makeup is limitless. If there is an essential tip you should remember, let it be the following one – stay coherent. Keep in mind all the details of your wedding day and try to maintain the general theme when choosing an appropriate look. Below you'll find the best recommendations that will help you become a real hit!
Wedding Hairstyles You'll Love
Nowadays, all the trends concerning wedding hairstyles are quite diverse. Basically, you're absolutely free to do whatever you want without any fear of being out-of-date, whether it's a classic ponytail or a messy bun. However, when you come to a trial run, narrow down the list to at least two options, and then the hairstylist will suggest the best one.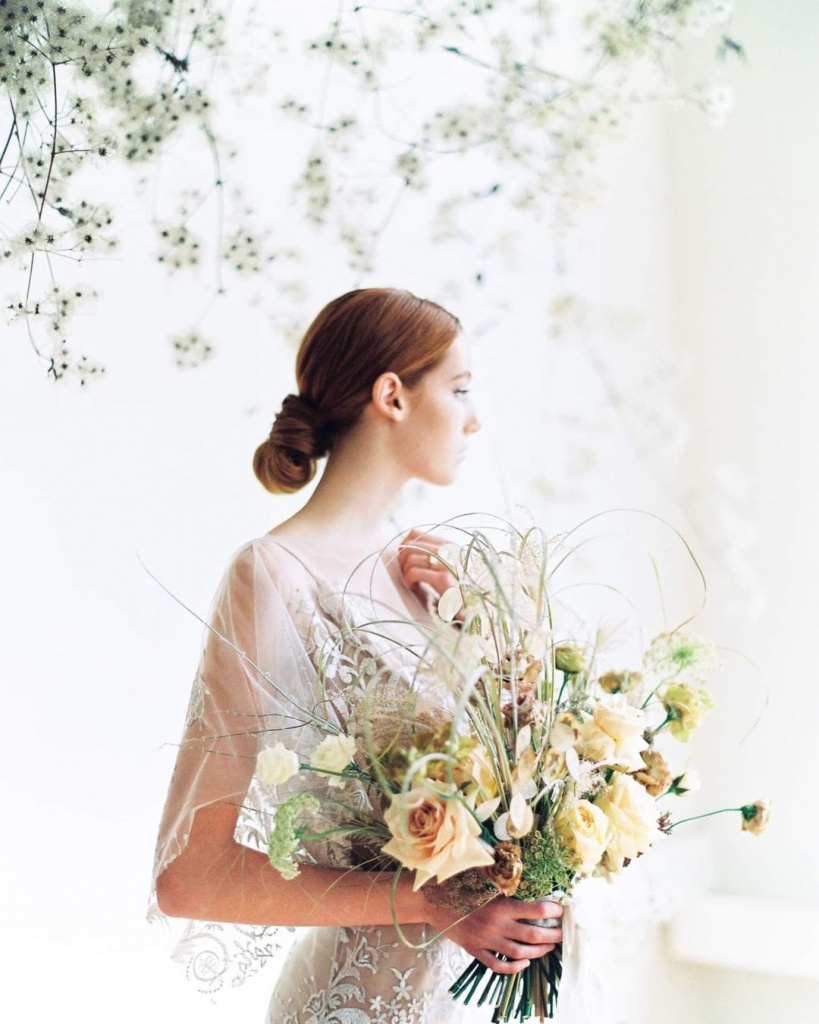 Photo by nadiahungphotography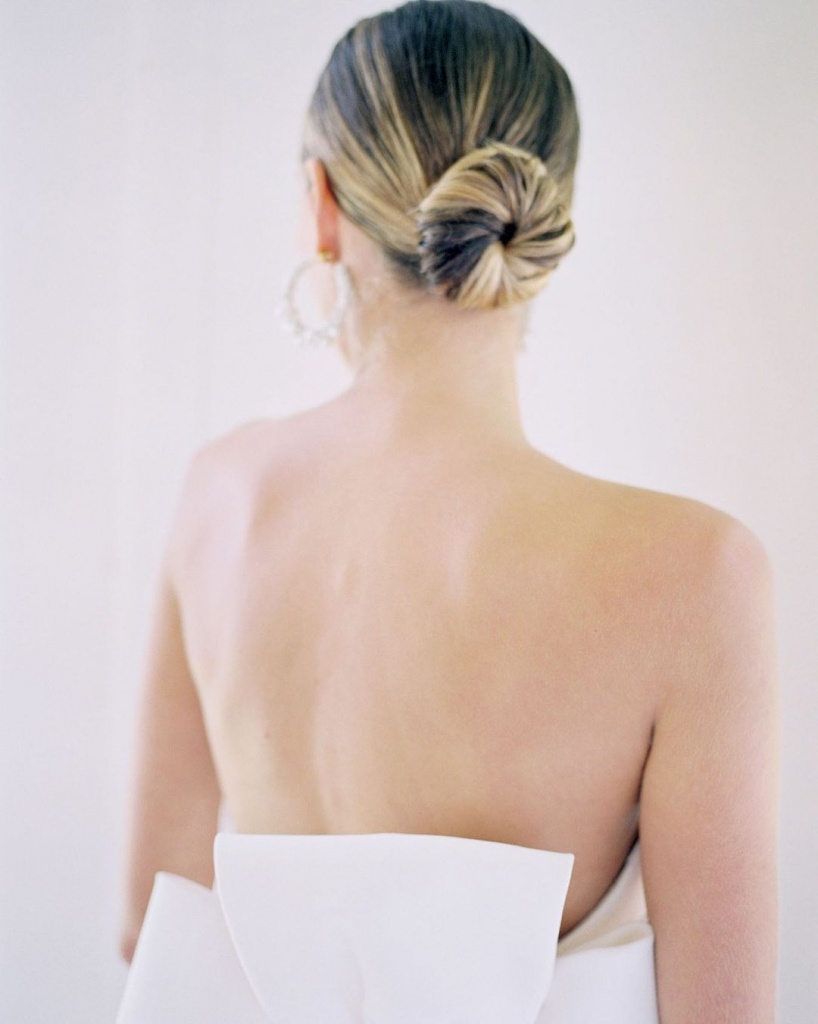 Photo by heatherpaynephoto
Classic Low Chignon
You can't go wrong with this elegant updo. It's a worthy alternative to the traditional topknot, though it looks a bit more romantic and fresh. Moreover, it's adored by many wedding photographers and videographers all over the world because it reveals the bride's face. Therefore, the shots turn out to be just perfect without your hair covering half of your face.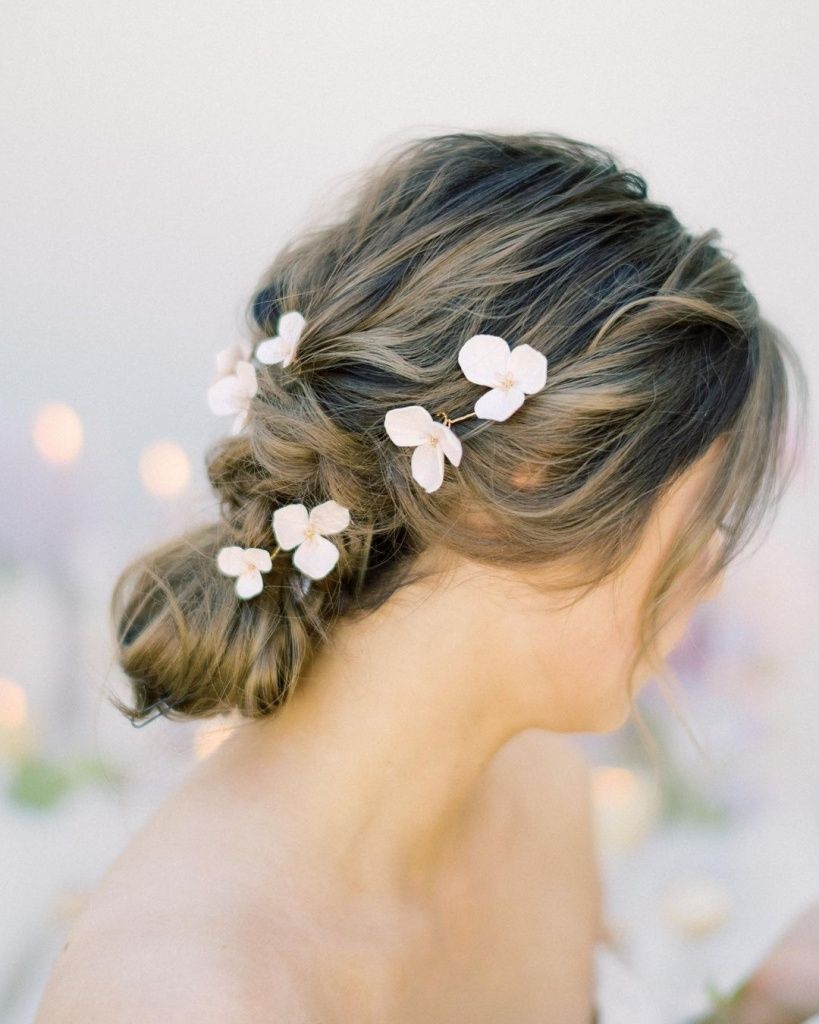 Photo by etherandsmith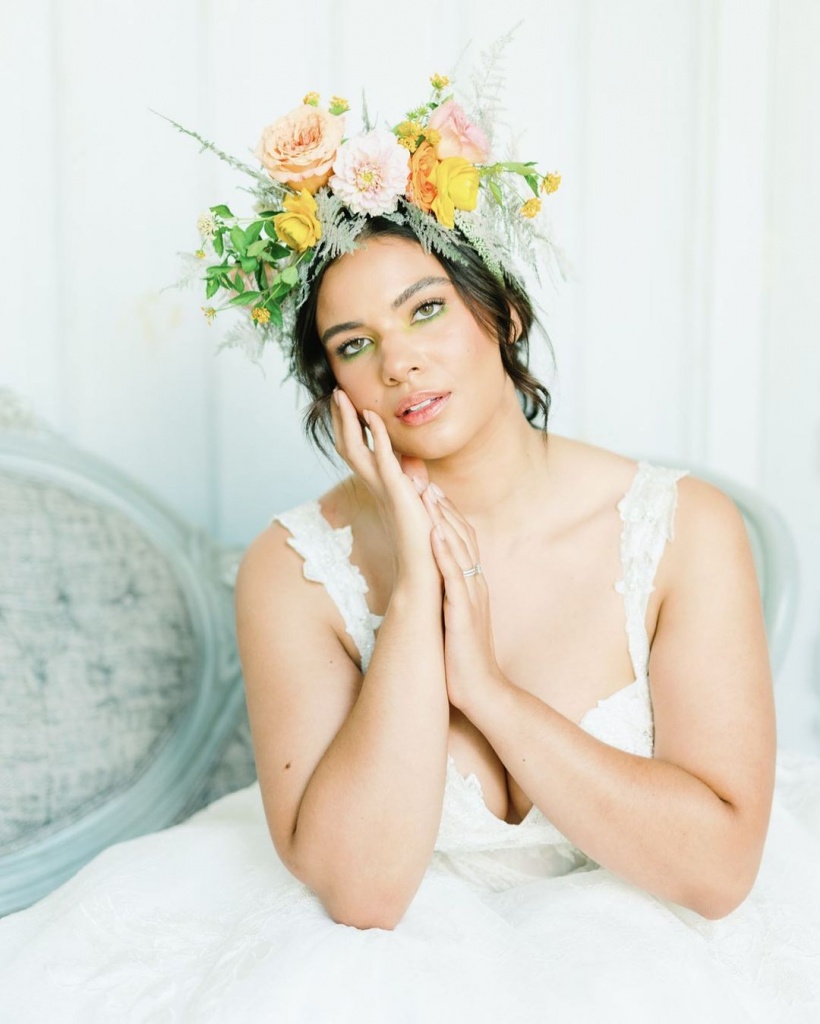 Photo by coreyjohnsonstudios
Romantic Updo with Flowers
It's impossible to list the most popular wedding hairstyles without mentioning the ones with fragrant natural flowers. You can either pin them chaotically for a dreamy and delicate look, or use them as a unique headpiece instead of the typical tiara. Such a flower crown will be an ideal accessory and a bright accent of the entire outfit.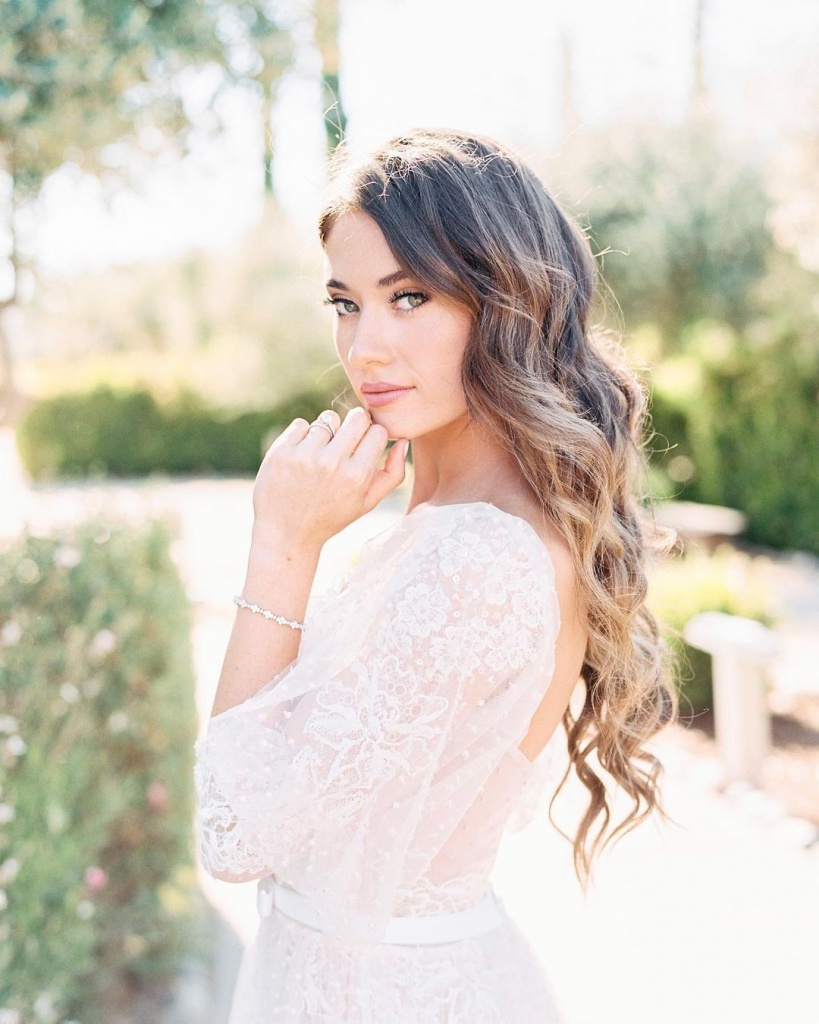 Photo by laurenfair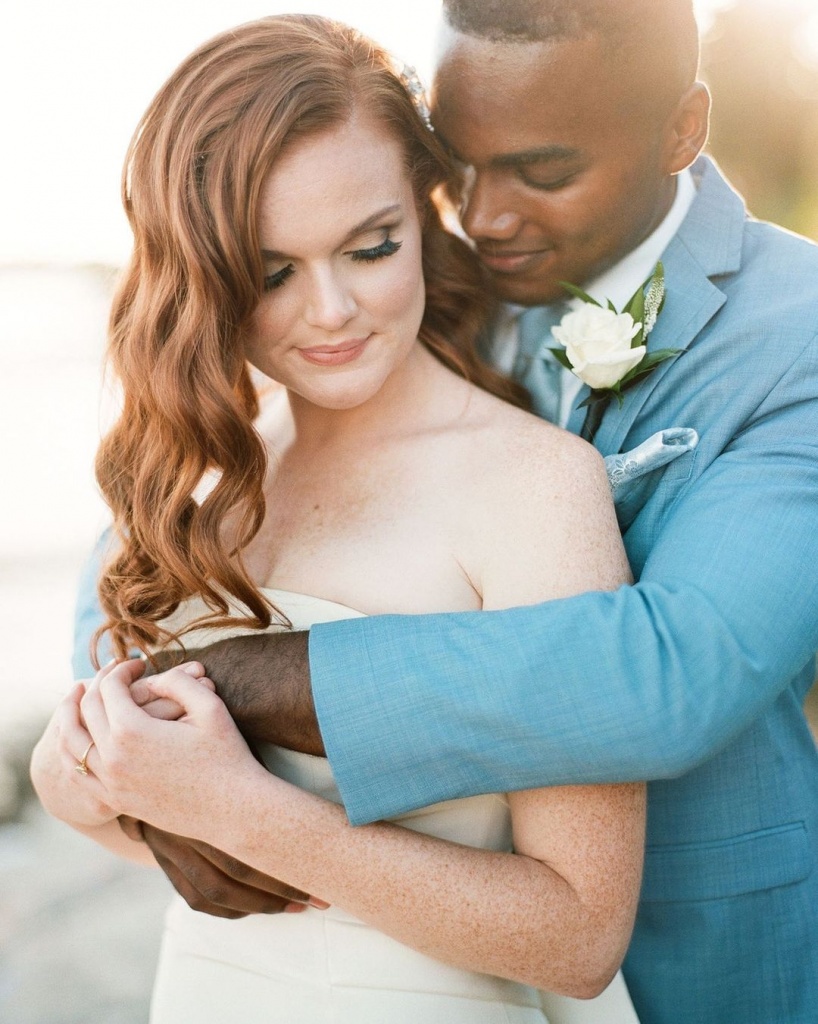 Photo by audrawrisleyphoto
Long, Smooth Curls
In case you're confused by the numerous wedding hair trends and have no clue which path to choose, there is a great way to resolve the issue. Consider sleek long tresses that will always look gorgeous and perfectly match with every wedding gown. You'll easily upstage any Hollywood star, looking amazing.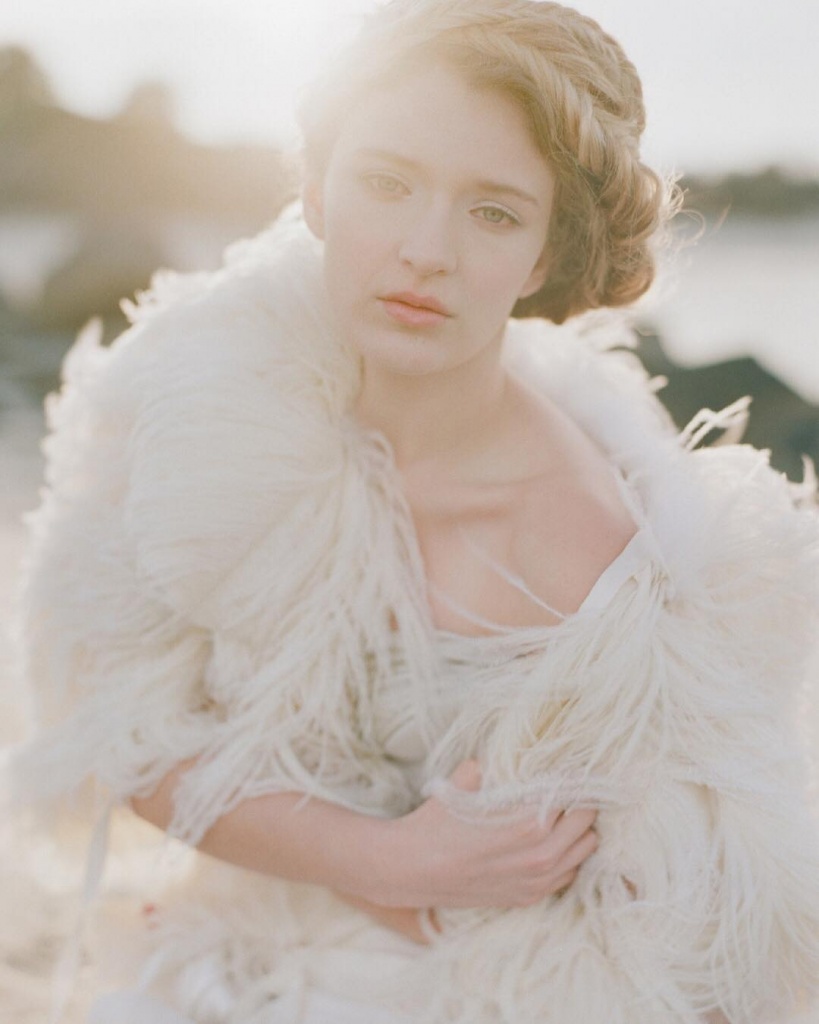 Photo by corbingurkin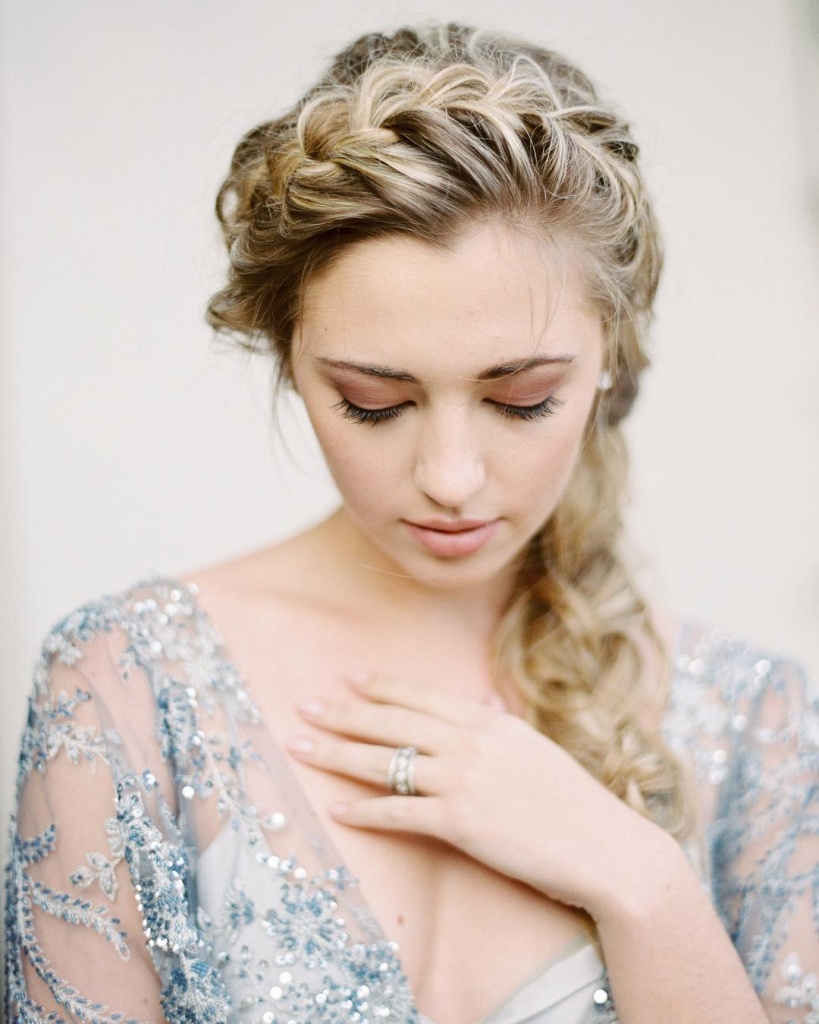 Photo by charlastorey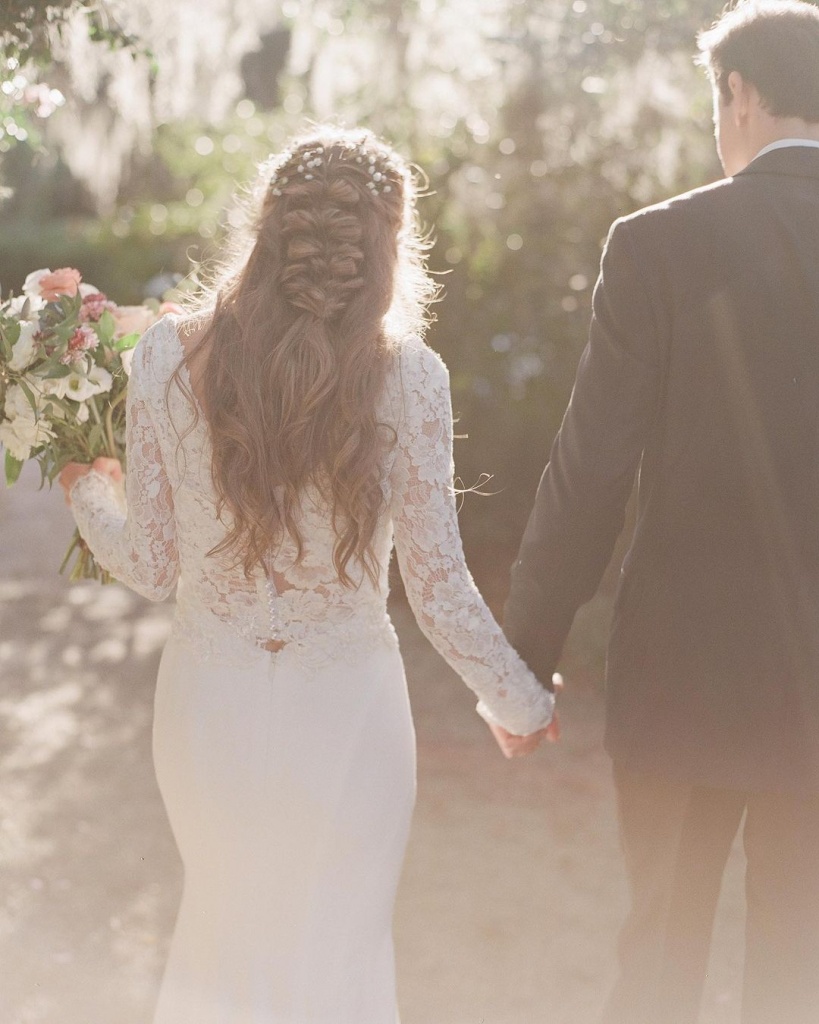 Photo by thehappybloom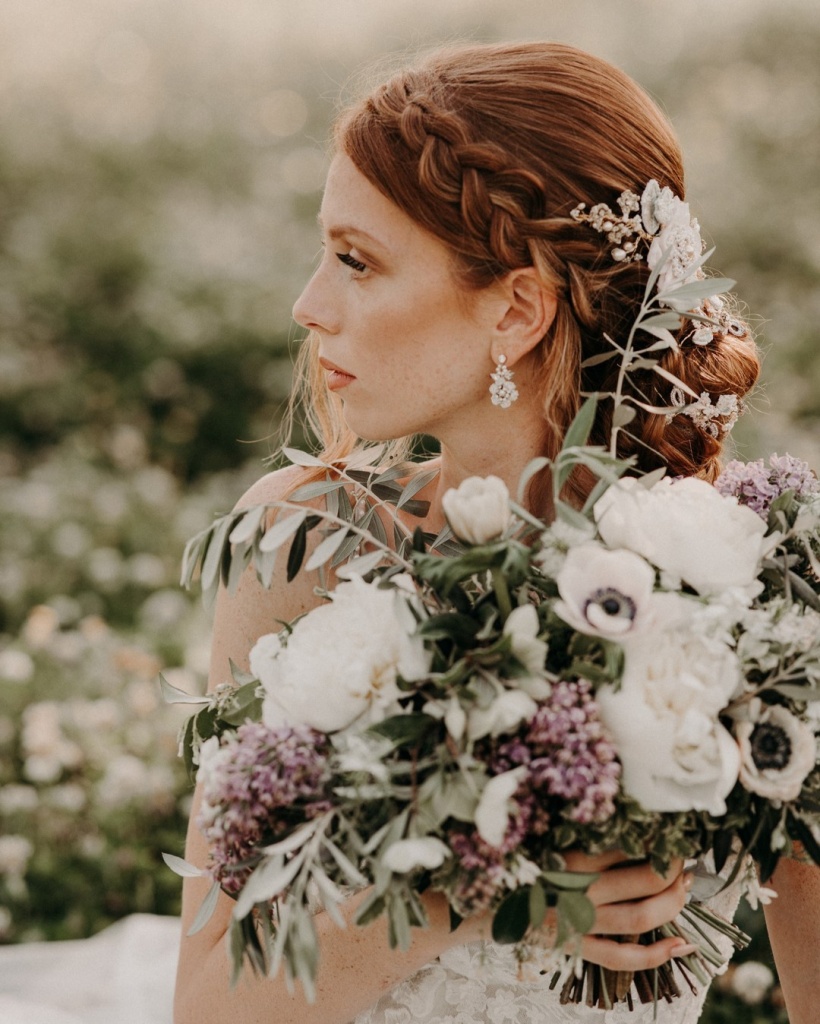 Photo by Ashley Dey
Braided Barrette
Braids have been gaining more and more popularity in recent times. They are rather versatile and fit almost every wedding style. Actually, there are a lot of ways to apply this trend. Tousled hair, gathered in a messy braid, will work perfectly with a beach or boho wedding theme. Whereas fishtail braids, folded in a crown-like way, will go well with romantic or vintage concepts.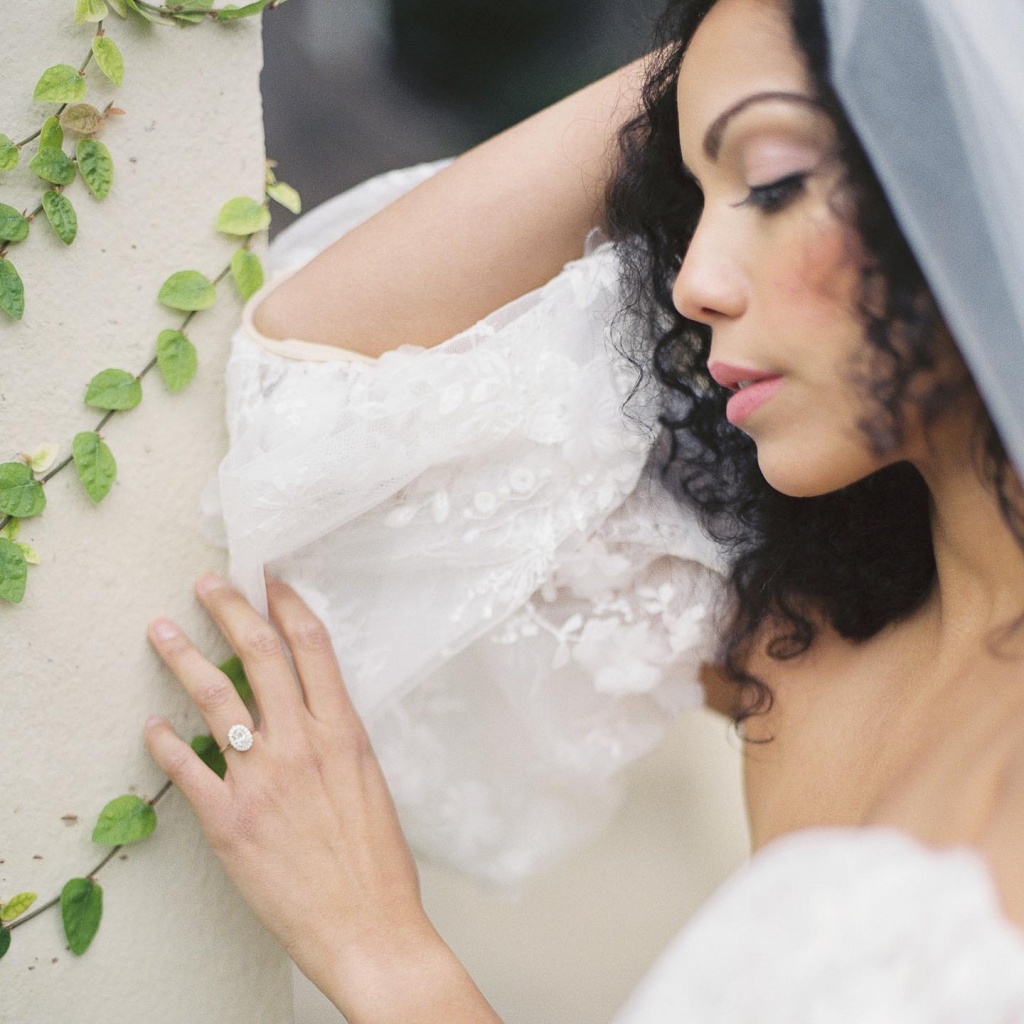 Photo by xoandfetti
Totally Natural Curls
If you can show off your own natural locks, deter from changing them by choosing something ordinary. Benefit from your original beauty, creating a special wedding updo. To make it all look more festive, top it off with fresh flowers, a delicate tiara or a sparkly headpiece.
Wedding Makeup Looks for Brides
These days, there is no problem to round up a selection of bridal beauty looks because you can spot the same trend in each of them. First and foremost, wedding makeup should be natural and reflect the bride's character. Stick to more gentle and subtle tones, although make sure the makeup artist can provide you with a long-lasting finish.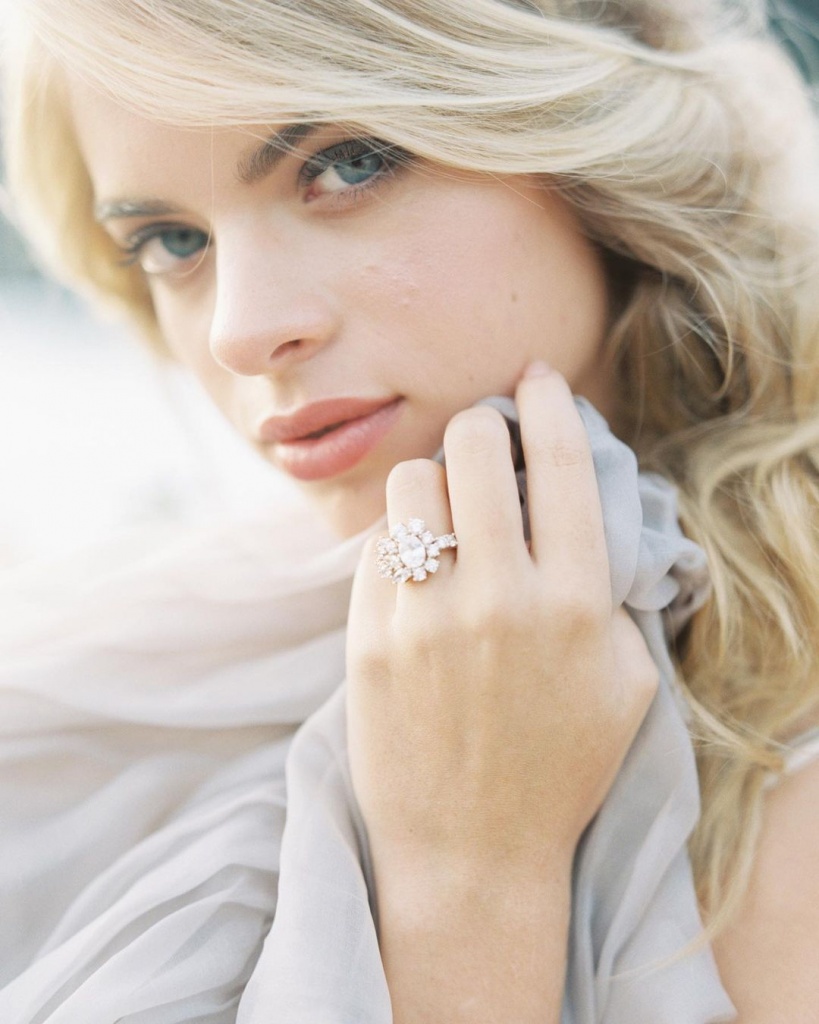 Photo by aliceahnphotography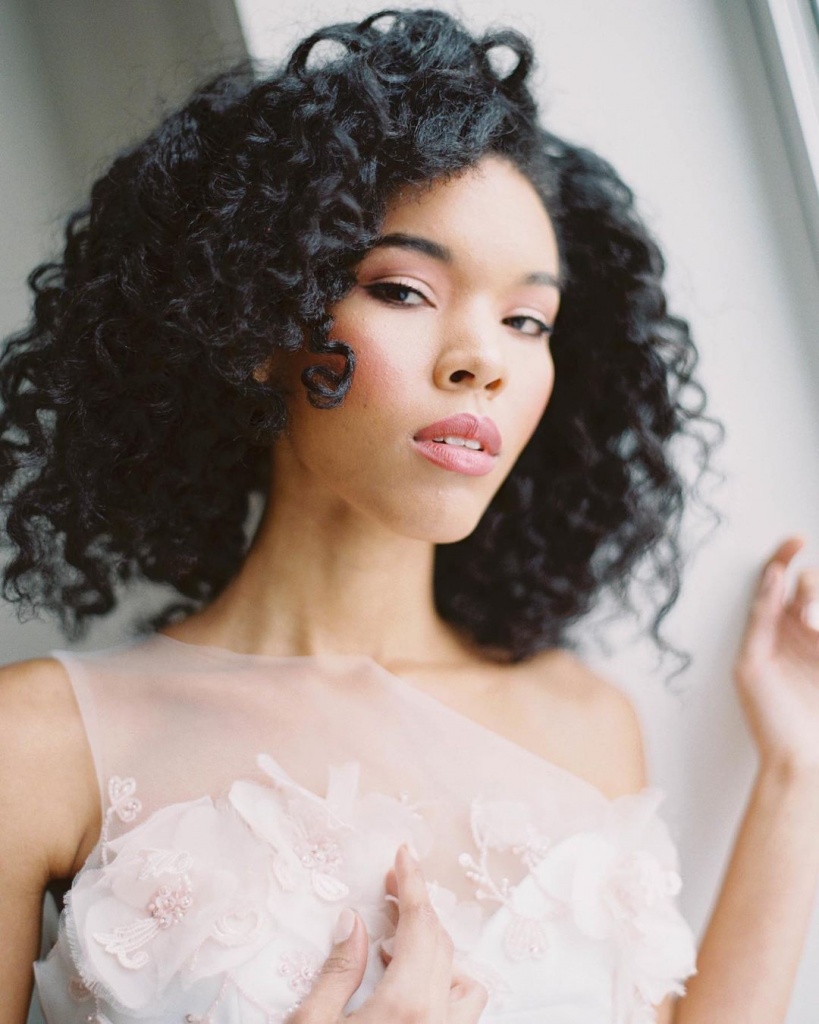 Photo by charlastorey
Nude Lips and Fluffy Lashes
This one is heartily loved by many brides. It's the expression of an ideal wedding makeup look at its best. Pinkish nude lips, perfect skin, light blush and expressive eyes. The effect is created by a special type of mascara that gives an incredible volume.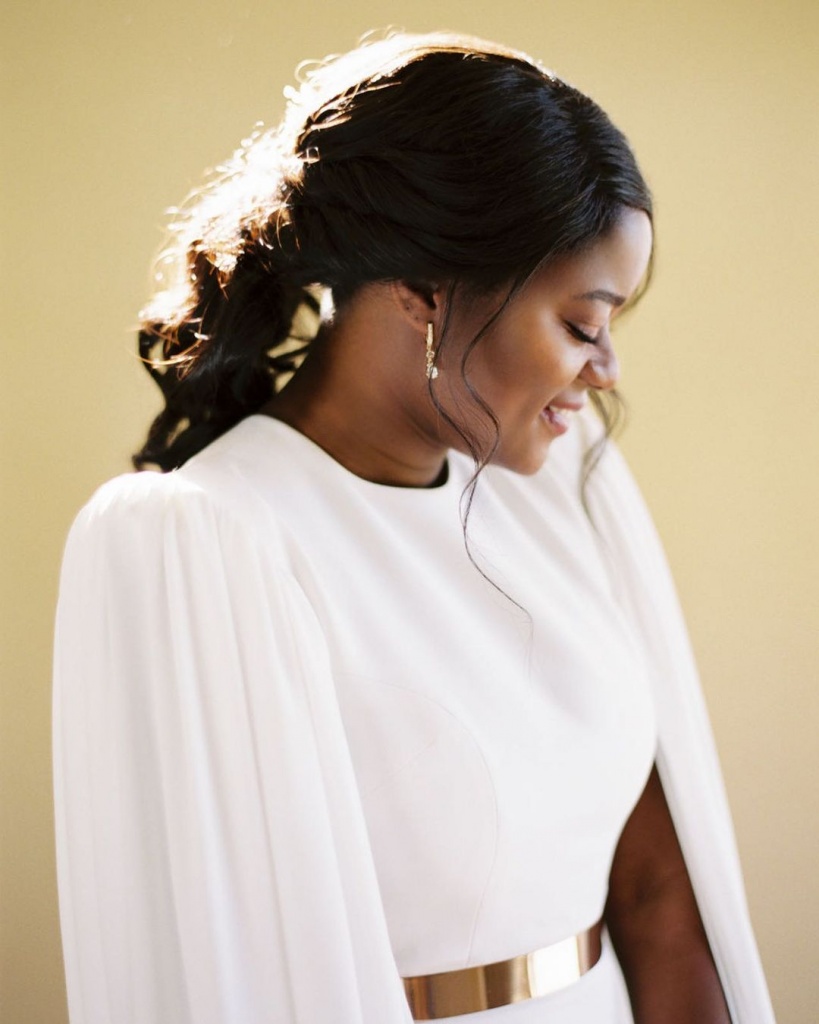 Photo by erichmcvey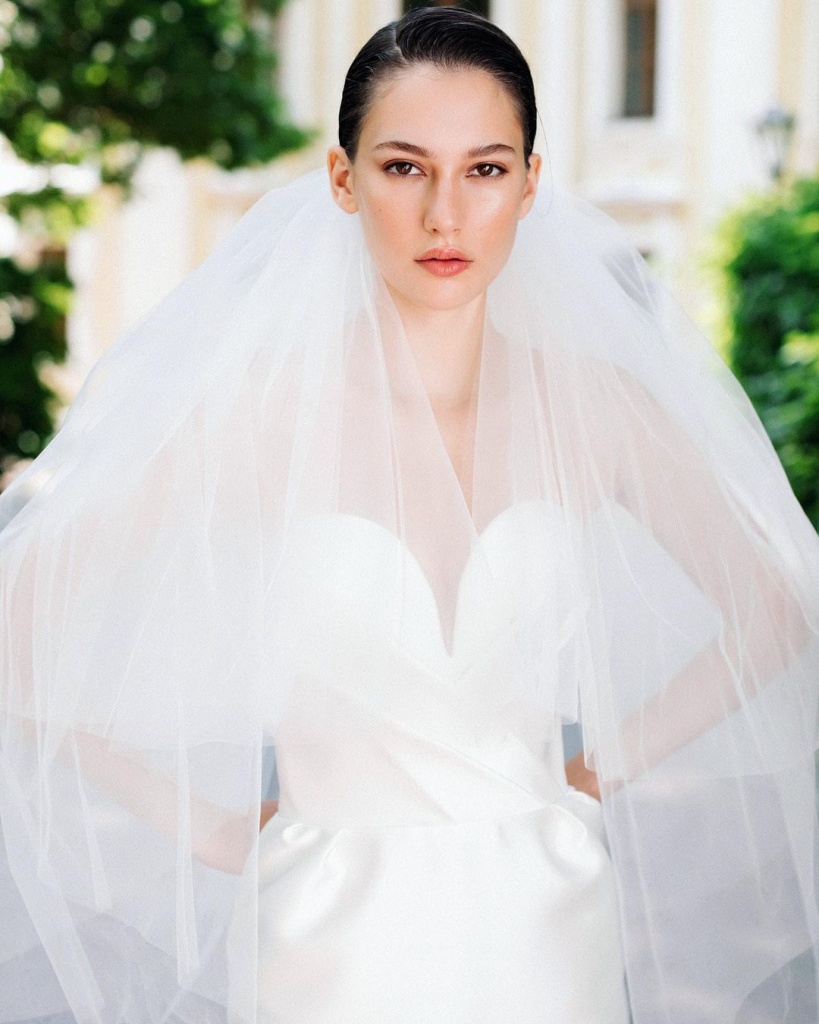 Photo by andrewbayda_wed
Amber Glow
It's all about the glossy effect created on the bride's skin using highlighters and glowing powder. You'll definitely appreciate radiant, healthy looking and fresh makeup. So, it's advisable to purchase a nice bronzer that would both suit your skin type and give the final tone you want.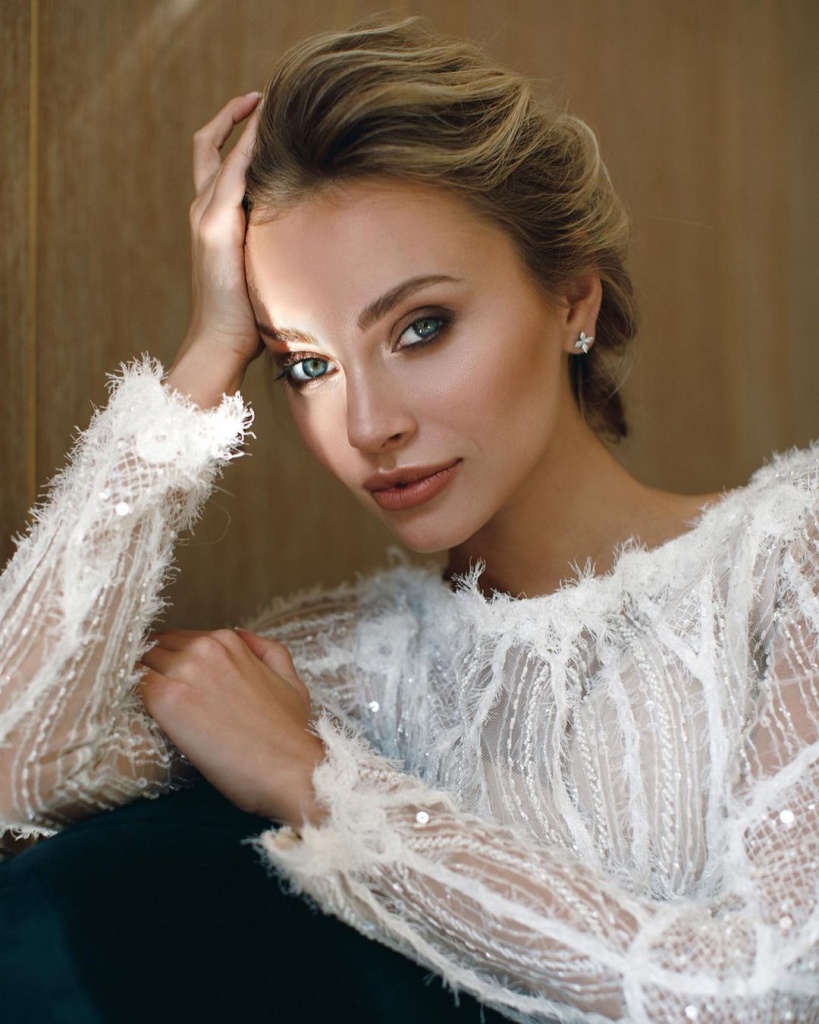 Photo by juliakaptelova_photography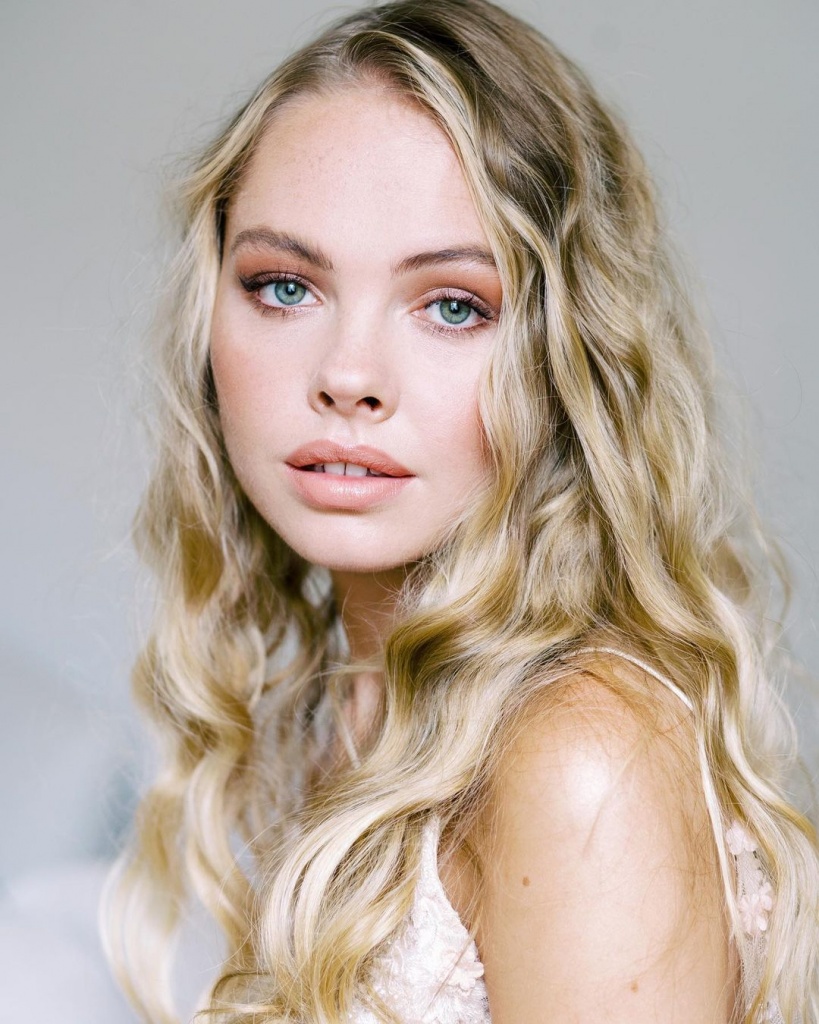 Photo by andyourstory
Smokey Natural
Refine your usual natural makeup by accentuating the bride's eyes. Stick to warm brownish and golden tones, use eyeliner and apply lengthening mascara. Smokey eye makeup is not always about dramatic dark eyeshadows, on the contrary, it can delicately accentuate facial features, drawing attention to your charming eyes.
Photo by stephanieweberphotog
Photo by masha.golub
Soft and Simple
Be careful when picking up this minimal option, because this one you can perform even on your own. Just add some matte foundation, a bit of powder and highlighter, fill in eyebrows and apply some nude lipstick, light blush and that's it! Isn't it a really effortless wedding makeup look?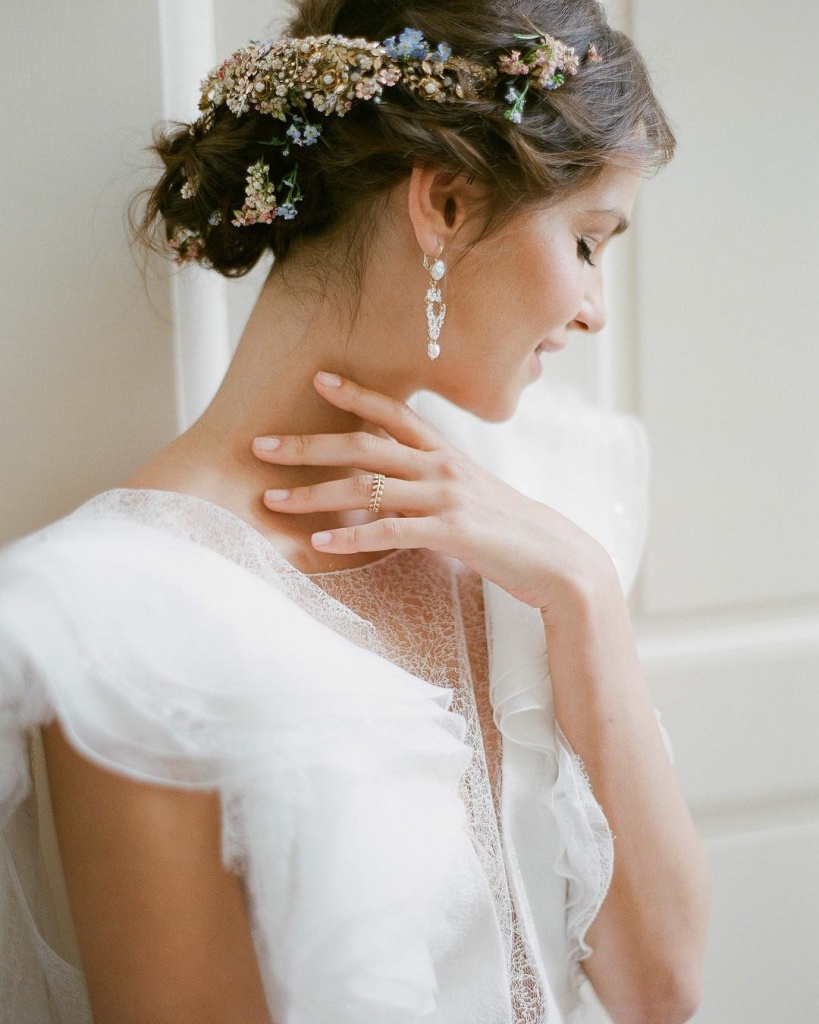 Photo by gregfinck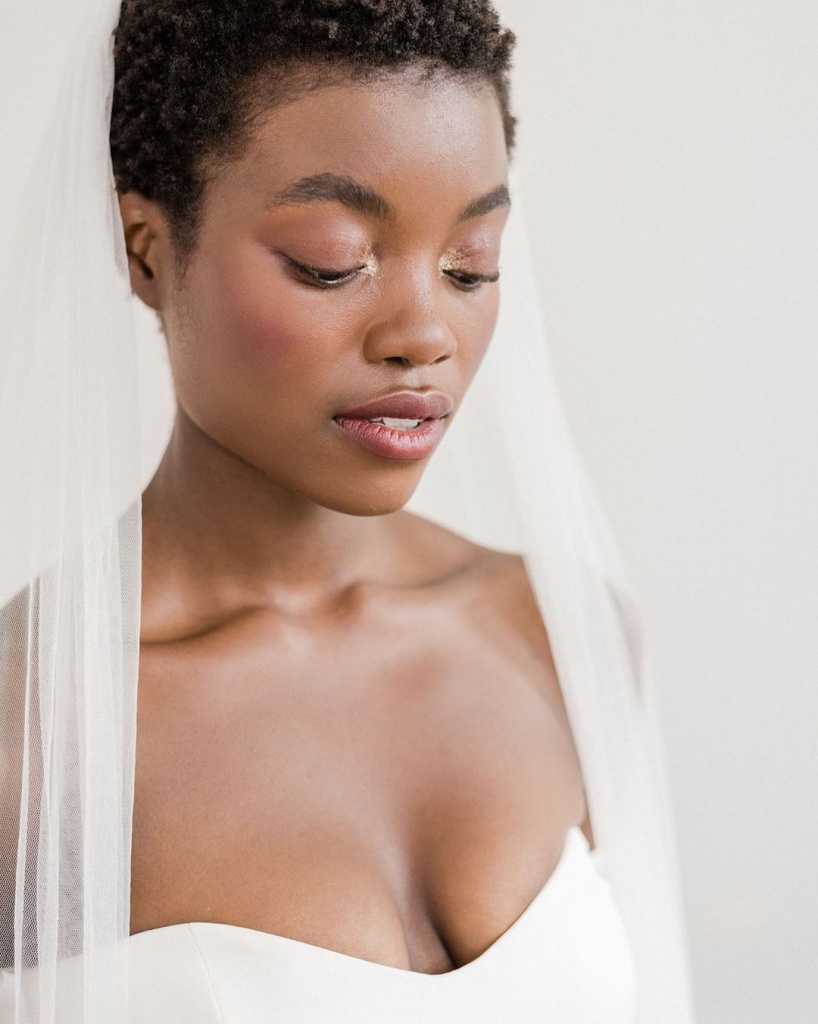 Photo by alix.gould
Sweet and Sculpted
If you're a big fan of facial contouring and often use it in your everyday makeup, here is a modernized version for your wedding day. Add some blush to the apples of your cheeks, and as for the bronzer, apply it to your jawline and the temples for this shiny and sun-kissed effect.
Remember, even if it feels rather challenging to decide on the final wedding look, try to think about this big day and clarify those crucial details that create a strong overall impression. Sooner or later, it will definitely spark an idea of what you really need.