What to Wear for a Pre-Wedding Photoshoot: Top 16 Ideas
Many types of wedding photography can be offered to brides by their photographer, and each of these types is accompanied by a special mood and emotions. Today we'll talk about a pre-wedding photo session. This is a good chance to practice before the wedding. Moreover, you can also learn the most advantageous shooting angles for you. Another question is what do you wear to a pre-wedding shoot. Read on to find out the answers!
General Tips on How to Choose What to Wear for a Pre-Wedding Photoshoot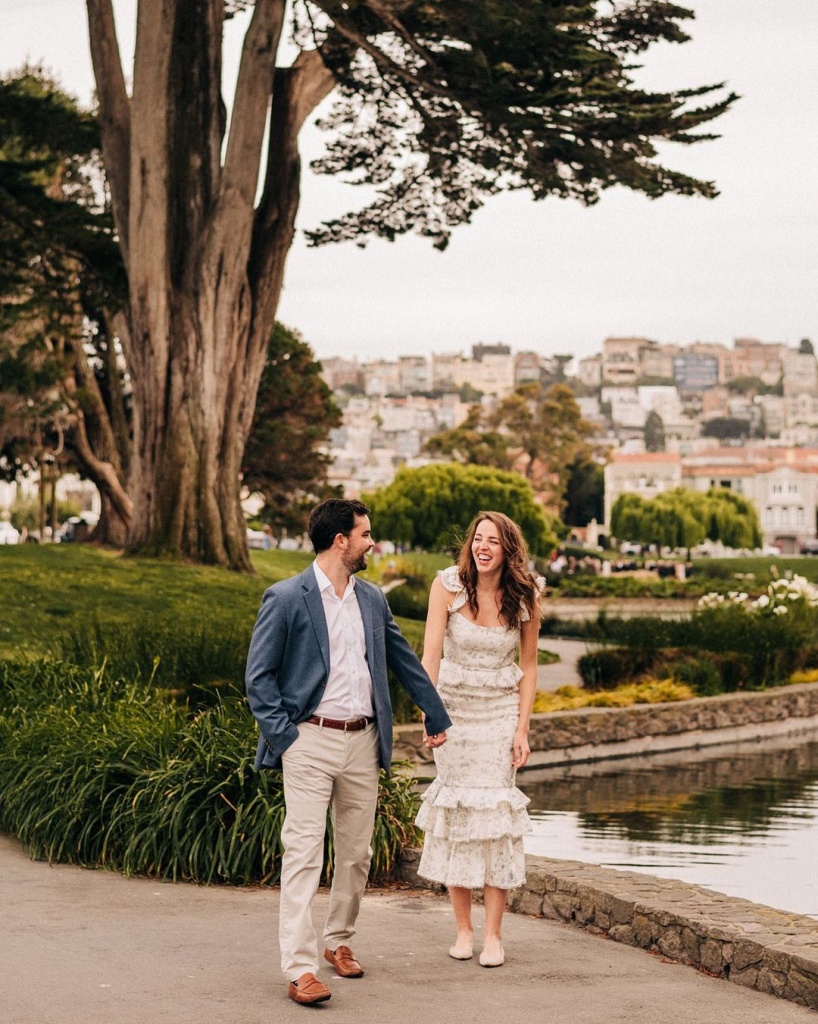 To start with, you have to think about the results you want to receive. Talk to your chosen vendor and discuss the location. It can be nature or urban landscapes, a studio with a white cyclorama, or even your home. Based on this, you can already start thinking about clothes.
Even if you don't pay enough attention to the colors you wear in real life or prefer a modest color scheme, a photoshoot is an awesome reason to wear something brighter and more contrasting. The fact is that the colors look a bit different in real life than on camera (especially with the studio lighting). That's why you need to dress a bit brighter than you do in everyday life.
These things look great on camera and help you achieve the best results: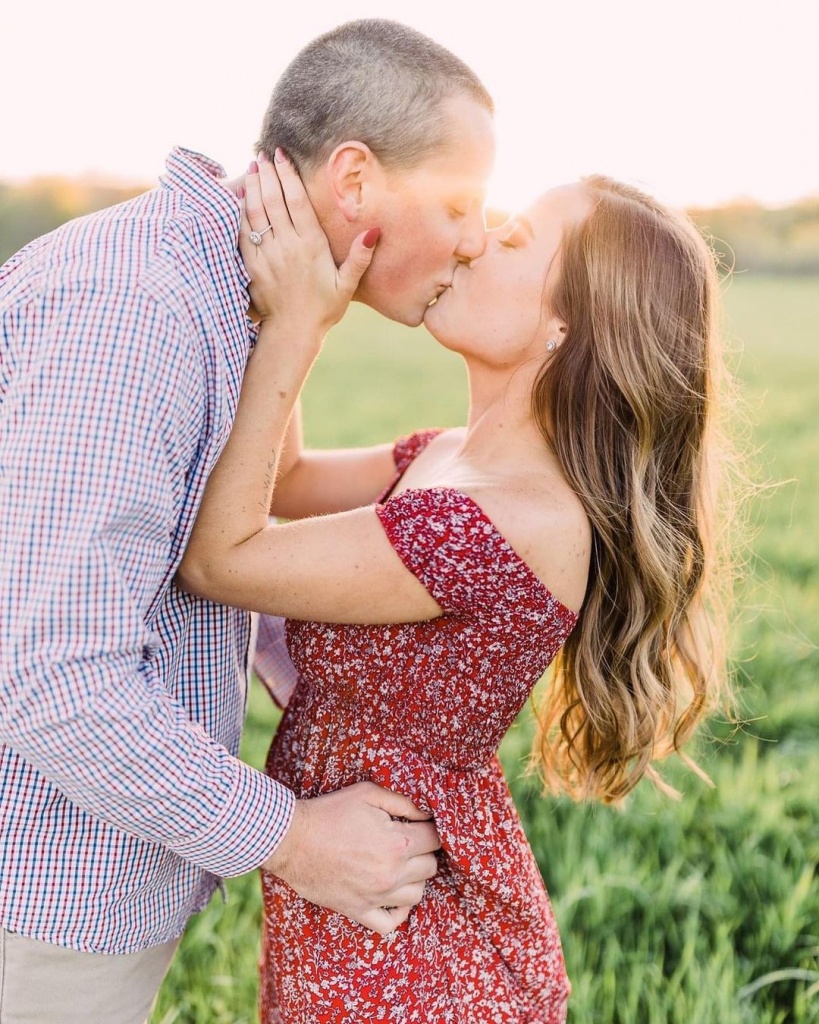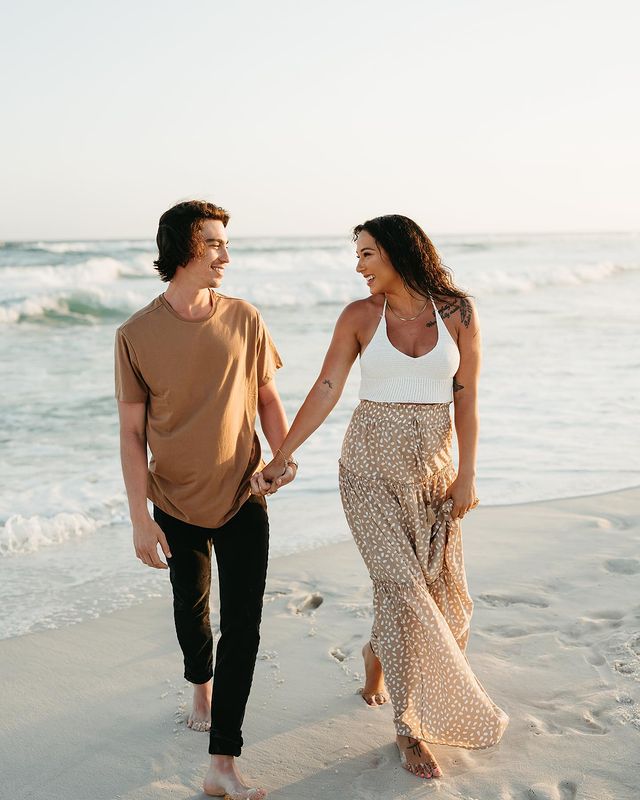 Aerial silhouettes and fabrics with draperies.
Complex shades. Too bright, acidic colors will overshadow you. On the contrary, too-light colors may completely fade in post-production. Choose golden hues instead.
Textured fabrics, like lace, crepe, hammered satin, net, tweed, velvet, velour, etc.
Think about the photoshoot style. If you're being photographed in a studio decorated romantically, it's better to choose an outfit that complements such an interior. Take into account all the advice the photographer gives you. A good expert knows exactly what to wear for a pre-wedding photoshoot!
Dress Ideas for Pre-Wedding Shoot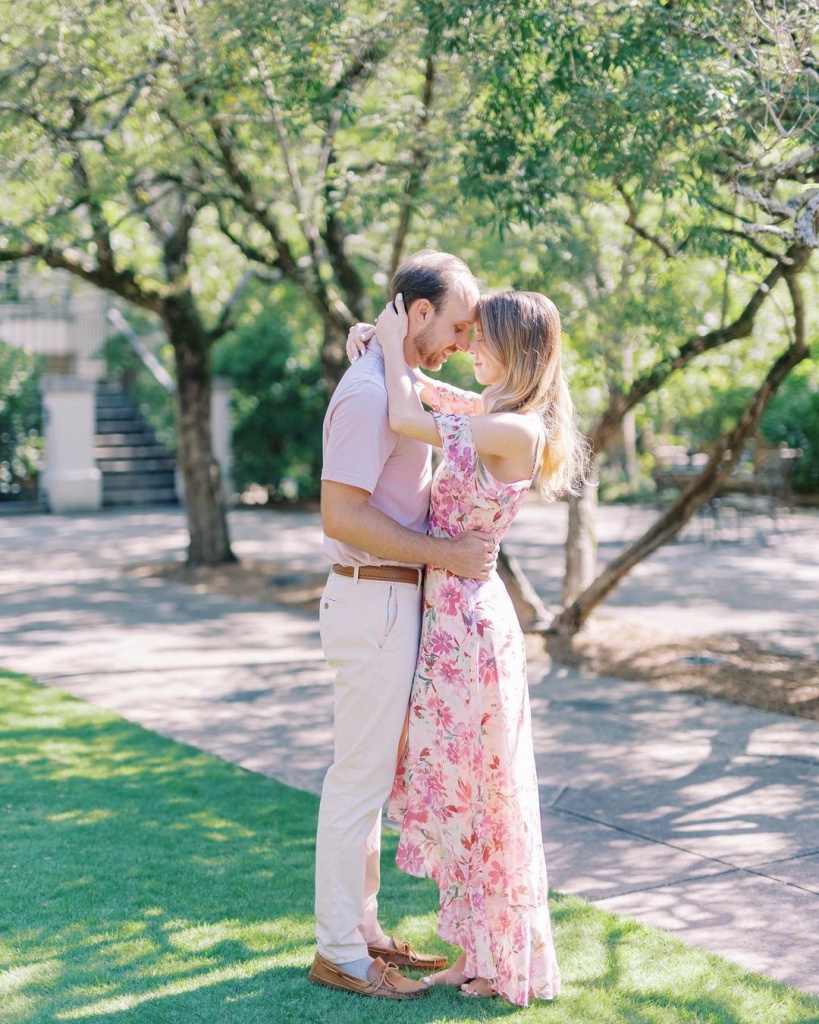 As we already stated above, mind the color. If the studio is white, you can wear a colorful dress. Although, if you plan to shoot somewhere in lushly blooming trees, don't wear a flowery outfit. It's better to choose a more contrasting, but monochromatic dress.
When searching for pre-wedding shoot dress ideas you also have to take into account your body type. We talked to the professionals and wrote down some useful tips for you: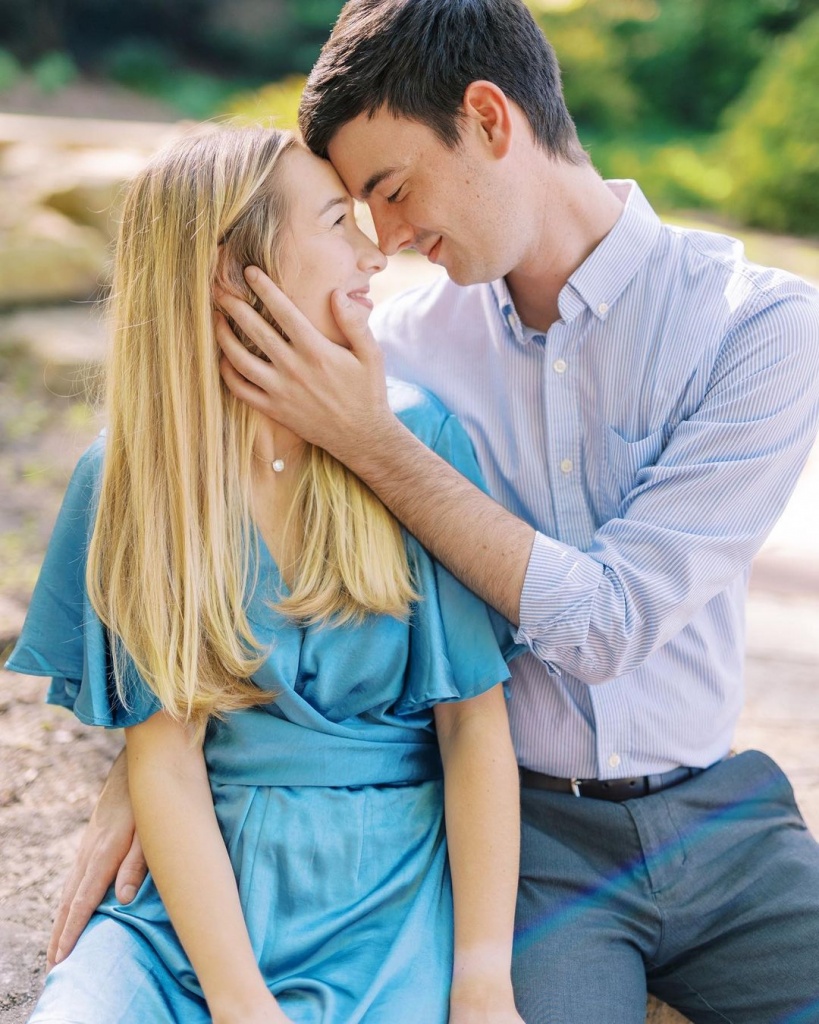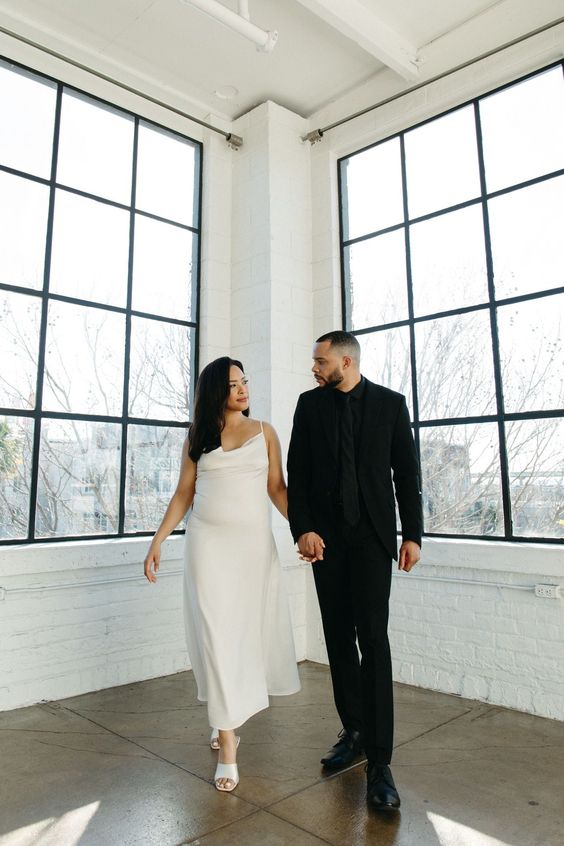 Hourglass shape. Dresses of any cut and style will look great on this body type. Emphasize the waist, it always looks very feminine.
Triangle shape. Emphasize the upper body with the help of bright colors and corsets. V-shaped and square necklines are also an amazing choice.
Rounded shape. The best options are sheath dresses, dresses with a straight silhouette or the ones flared to the bottom with V-shaped necklines. All kinds of geometric ornaments will be very appropriate.
Inverted triangle shape. Dresses with a tight top and a lush bottom are an ideal choice. For example, a pleated or tulip skirt.
Rectangle shape. Dresses with corset lines are your best friends.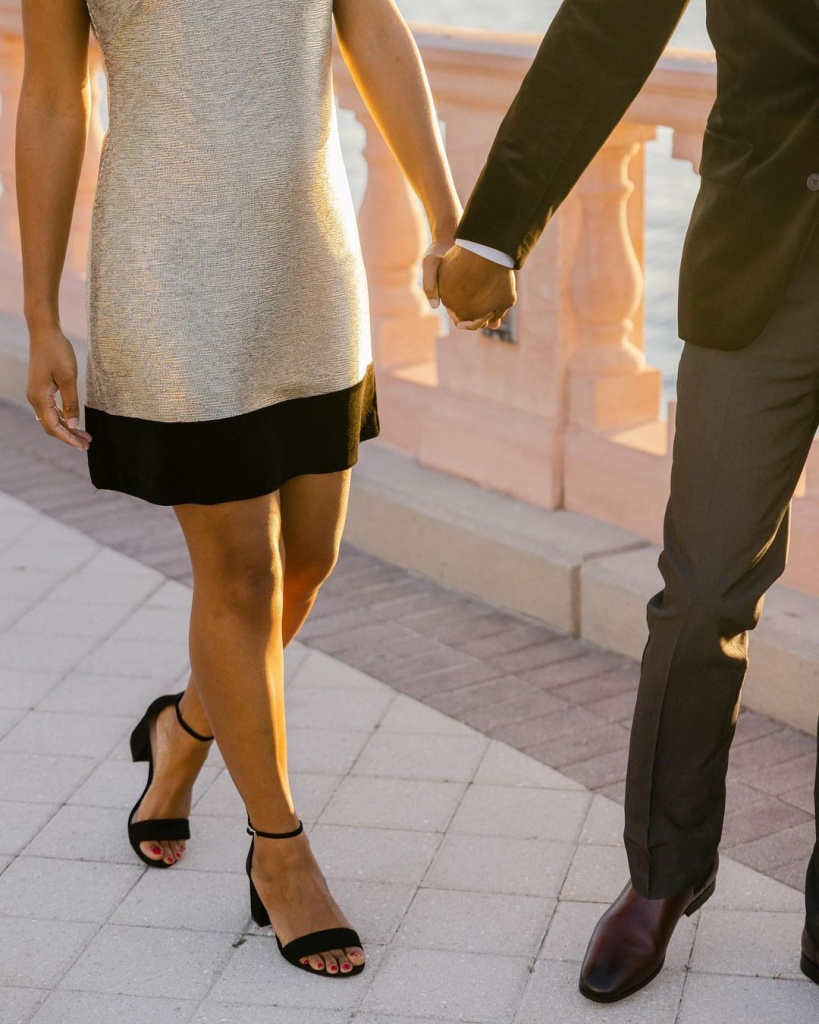 Remember: the only thing that really matters is your comfort. No pictures will look good unless you don't feel like yourself in the chosen dress.
What to Wear for Casual Pre-Wedding Shoot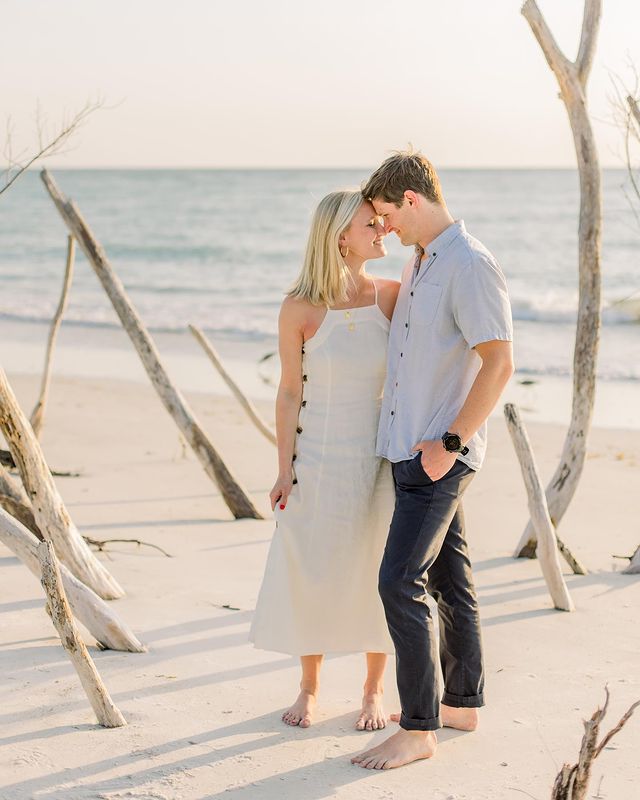 The city streets are the perfect location if you want your wedding shoot to be something casual yet romantic. Important tip: don't choose clothes that will completely match the color of the surrounding environment.
A few more ideas on what to wear for your casual pre-wedding shoot:
Keep it simple. Wear your everyday clothes, as if you weren't planning any shoot. You can do this photosession in your home, as well.
Matching pastel colors (the dress and the shirt, for example).
Retro style! A floral dress or polka dot skirt will look great in the proper location. What to bring for such a pre wedding shoot? The old-fashioned, hipster accessories!
Minimalism and chic. A tailored suit accompanied by a silk dress is a timeless couple outfit goal.
Tip: if you're unhappy with any part of your body, choose clothes that won't emphasize it. No need to wear a tank top if you don't like your arms. Your comfort is all that matters.
Couple Outfit Ideas for Pre-Wedding Shoot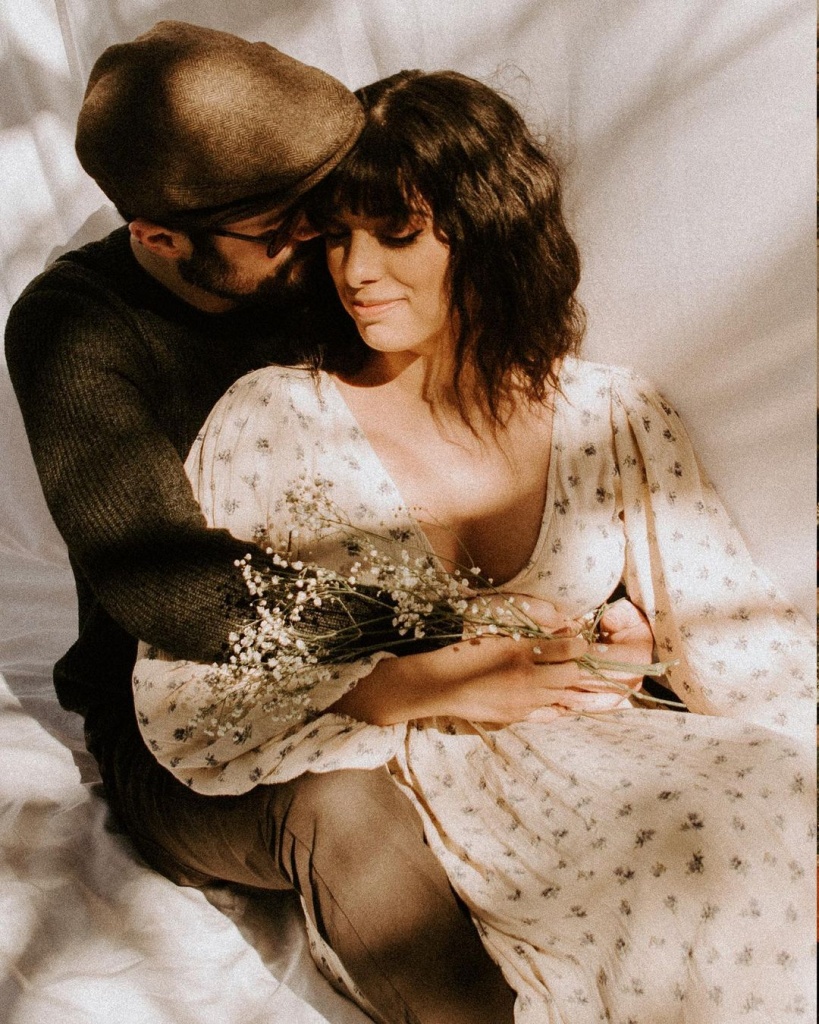 A stylish couple look is something that can save your photoshoot. However, it only seems that choosing the clothes for your pre-wedding photosession is quite easy. In fact, it's not. Wezoree's here to help, as always.
Think of the color scheme: warm or cold, pastel or contrasting, muted or bright. You can choose similar colors or, on the contrary, complementary ones (those that are located opposite each other on the color wheel, for example, red + green, yellow + purple, blue + orange). A monochrome combination (tones from dark to light of the same color) will make the image more romantic and mysterious. Moreover, the contrasting combination of several pure colors will also be bright and unforgettable.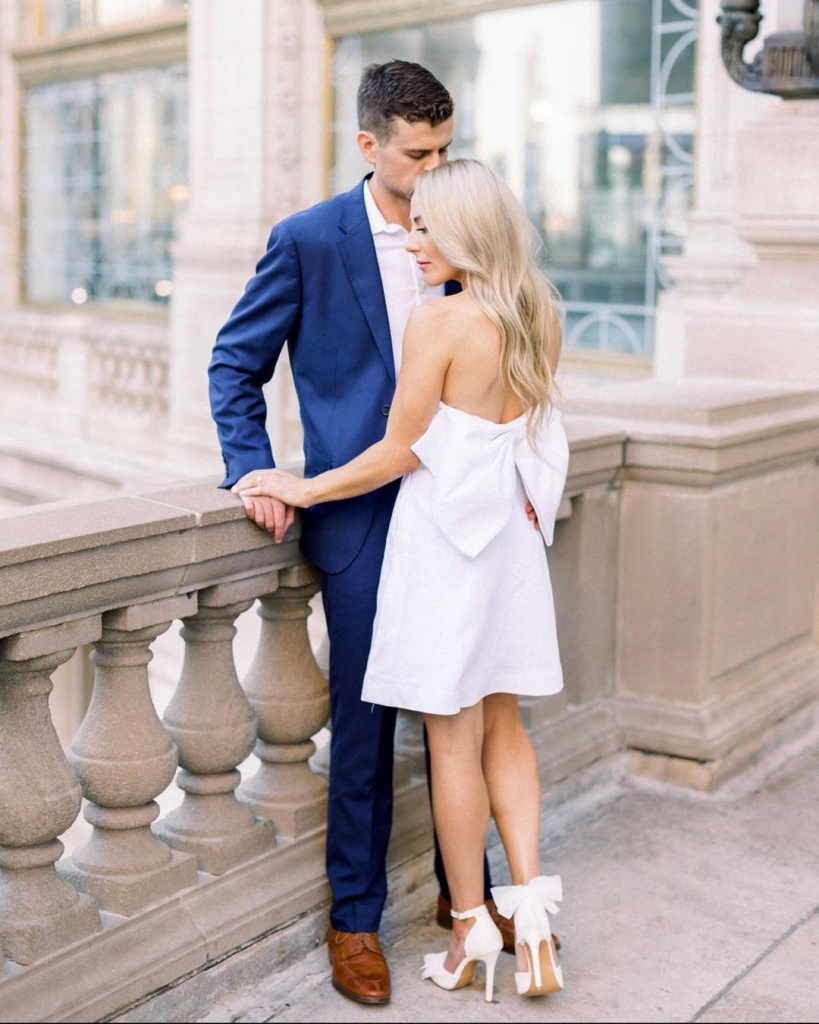 Below you can find a guide to costume ideas for couples' pre-wedding shoots:
Use colorful details, like an orange turtleneck for the woman and same-colored pants for the man.
Choose one main color and add some similar secondary ones.
Stick to the classics. Look at how members of the Royal Family dress and borrow some ideas.
Combine the classic and sports styles. For example, you can both wear matching suits and sneakers.
Here you go! We hope you'll have an amazing time at your pre-wedding shoot!