Log in
Forgot Password?
Or
Not a member?
Sign Up Now
Choose your role
Already a member?
Sign In Now
Sign Up as vendor
Already a member?
Sign In Now
Or
Contact Vendor
Request has been sendet
Error: Request has not been sendet
Thank you! Changes has been succesfully saved.
My profile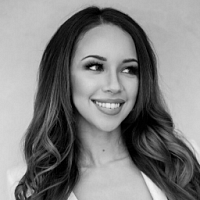 Eve Yarbrough Photographer
With a love of medium format film, natural light, and capturing genuine connection, I'm a wedding and portrait photographer based in Atlanta, GA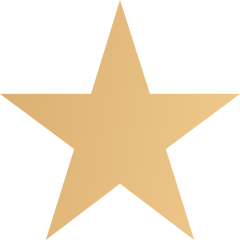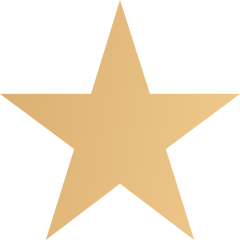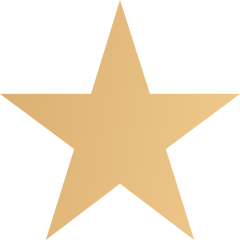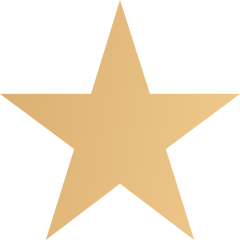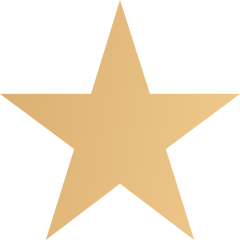 $10 000
35 Reviews for Eve Yarbrough
out of 5. Recommended by 100% of couples
Add a Review
Eve photographed my love and me in January and it truly was such an incredible experience. Right from the get-go, Eve was warm, friendly, and patient. Neither of us had taken photos together before, so we were intimidated, to say the least! She moved us flawlessly into different poses, directing us with grace. I was floored when I got my photos back, and am so grateful to have had the experience of being photographed by Eve. Do yourself a favor and hire her! You won't regret it one bit!
There are not enough words to describe how pleased are with every experience & interaction we've had with Eve throughout our wedding photography experience. From the moment we inquired via email, Eve was (& continues to be) professional, warm, and so helpful. Our engagement session with Eve during the summer was a pure dream. We decided to shoot at a location she had never shot before & seeing her make quick decisions based on the environment, sun, etc. was truly impressive and just showcased her talent. Her eye & ability to make you feel comfortable with a camera in front of you really helped us get excited and relaxed for our big day. We also received some "sneak peek" shots from our shoot just hours after the session! We received the entire album in such a short time period, and they were exactly what I had always pictured. Beautiful use of golden hour, light, airy; there are not enough words. Eve scheduled a time to meet me in person one more time before the wedding day to double check the schedule & shot lists. Conversation was easy, professional & you can sense her passion and care that she puts into one of the most important days of your life. Eve & her second shooter, Austin, were just as amazing on our wedding day. She was helpful and full of direction to help you look your best without being intrusive. It's always nerve wracking to add a foreign personality to follow you around on your wedding day, but Eve was fantastic all day. As per our engagement shoot, hours after our send off, Eve had emailed us a few "sneak peak" shots for us to see! Again, truly able to capture the joy, emotion & beauty of the day. We are so excited and can't wait to see our full wedding album! 100% would highly recommend Eve Yarbourough Photography, and actually we did. My future sister-in-law will be using her in the summer. We can't wait to use Eve for all of our future family portraits!
Eve Yarbrough is a wonderful photographer! She took photos for us last year and they came out perfect. She is wonderful to work with, patient, professional, and makes you feel very comfortable in front of the camera. She takes gorgeous film and digital photos and definitely knows what she is doing behind the camera and in post-processing. Will definitely be getting photos done by Eve again!
After following Eve Yarbrough's work closely on Instagram and Facebook, my husband and I knew that we wanted her to be our wedding photographer. We shot an engagement session as well as our wedding (06.13.20) and were thrilled with the results. Eve was punctual, professional, creative, and delivered so many special photos that we will treasure forever. We proudly display many of our wedding pictures throughout our home and highly recommend Eve.
Eve was the wedding photographer for my wife and me during our engagement and wedding. We were blown away by her skilled eye and professionalism. The only thing more impressive than her were her photos! We were very thankful and she did such an excellent job. I have already recommended her to another family member getting married in a few months!
I'm an event planner that has had the pleasure of working with Eve several times. Her photos are nothing short of amazing! Eve is professional, organized, and timely. I would definitely recommend working with her.
he photos Eve captured on my wedding day were gorgeous. I can not capture in words what a joy the experience was working with her! She jumped right in and was comfortable with my family. During the ceremony she wasn't intrusive and still managed to get amazing shots. She listened and honored our requests, and was professional, timely, accommodating, and relaxed. She went with the flow and was able to be flexible! Eve, you thought of everything and went above and beyond. You are wise beyond your years, and I am forever grateful for your participation in my big day! I am glad God led me to you. I wish you much success in your business! You truly did an incredible job that weekend. You are awesome! Thank you, thank you, thank you!
I had the pleasure of having Eve as my photographer for our engagement and wedding! Eve was very professional and very friendly. She helped us feel comfortable taking photos as my husband and I are pretty camera shy. She truly captured beautiful moments and I could not be happier with my photos. I genuinely feel happy and excited every time I look at the moments she so beautifully captured. Check out her website and Instagram for her work and seriously consider booking her, you won't regret it!
Loved having Eve capture our family portrait session and would do it again in a heartbeat! She was extremely easy to work with, had great tips before the session to make sure it was organized and I am extremely happy with how the pictures turned out! There was great lighting, a variety of shots and she managed to get the images back to me very quickly! We're definitely going to use these pictures for years and I am so happy with the outcome!! I would highly recommend her to anyone that is looking for a fantastic photographer!
Eve was a pleasure to work with and I am so happy with how all my photos turned out. She is professional, easy to work with, and her photography speaks for itself. I couldn't be happier, thanks Eve!!
Eve photographed our wedding this past May and she was absolutely wonderful to work with. Very professional, timely, and incredibly talented. If I ever had a question or concern, she was quick to respond to an email or text. Not to mention, she is the sweetest little human that you will ever meet. It is so evident that she loves her work and cares about the people that she is working with! She was so patient and very non-intrusive during the ceremony events and had a plan for all the family photos afterwards. We are so grateful that we chose Eve to photograph our special day. The pictures are lovely and we will cherish them forever!!
Eve photographed our wedding on June 16th. She is absolutely amazing and great to work with. We have pictures that we will cherish forever!
My husband and I got married this past August and Eve was by far our FAVORITE vendor that we hired! She is so professional while also being super relatable and made us feel comfortable the entire time! The photos came out absolutely amazing and we couldn't be more ecstatic! She is very quick to respond to any questions you have and is so accommodating! Her prices are fair and her work is amazing, she captures the best and most memorable moments perfectly. We have photos we will cherish forever. I would definitely recommend her! You won't be sorry!!
I met Eve about a year and a half before our wedding, and when I met her, I knew she was going to be an amazing photographer. She is super professional, amazing at communicating and great to bounce ideas off of. We couldn't be happier with our wedding pictures and couldn't recommend her more!!!
Eve Yarbrough is extremely professional and talented. She was my photographer for both my engagement photos and wedding photos, and I am in love with all of the photos. She knows exactly what to do and how to make any setting and weather look perfect. My husband, like many others, is not a huge fan of having his picture taken, but after our engagement session he even commented on how painless and fun of a process it was because of Eve. She knew exactly how to have us pose and what would make us look good. She scouts out unique locations for her couples rather than making them go to the same place. She asked what kinds of vibes we were going for and perfectly fit our ideas. Not only were the engagement photos perfect, but the wedding photos were also amazing! We ended up having a very cloudy and cold day for our wedding and she didn't even bat an eye. She knew how to make the weather work. She took amazing pictures that we have already made into photo books for my family and my husband's family. The lighting in my venue was definitely not ideal for photographs, but looking at the photos Eve took you would never know. She made the lighting look like it was made for a photo shoot. Also, before the wedding, the weather forecast was calling for rain which was making me very nervous, but Eve reassured me that regardless of what happened on the wedding day she would still capture flawless photos and that was the reassurance that I needed. From that point forward I was so much more comfortable with the weather forecast. To put it simply, Eve is the best photographer you could get. I am so glad she was a part of our big day.
I can not say enough great things about Eve Yarbrough and her team! Eve photographed my husband and I for our engagement pictures and wedding day and made it feel effortless. She told us exactly what to do with a smile on her face the whole time all while making us feel so comfortable. The best part is our pictures are beautiful! And Eve got them back to us very quick. The day of and weeks after my wedding, people and family members still comment on how amazing Eve was and how gorgeous her photos are. Thank you, Eve, for being such a big part of our day!
We hired Eve as our wedding photographer, and it was hands down one of our best wedding decisions! From the moment I reached out for more information, Eve was so kind and helpful. We first worked with her as she captured our engagement photos, and we were blown away with every detail that went into her shooting and with the gallery we received. As we got closer to our wedding day, she crafted a photo timeline and worked in every detail we requested to be captured. On our wedding day, she arrived early to find the best spots to capture every photo that day. She was really great about guiding us to the best poses, lighting, etc. to make our photos look natural and just beautiful! She has such an eye and was so easy to work with. It was like having a friend photograph our day! On top of everything, she had a sneak peak of about 25 pictures to us by the morning after our wedding and our entire wedding gallery to us just three weeks after our wedding! Eve is so talented and you won't regret having her capture your special day.
We have used Eve as our photographer twice so far and as long as we live in Georgia, she's who we will continue to use! Apart from being friendly, professional, and personable, her photos are DIVINE. We treasure the moments she has captured for us and know you will too. We don't live in Atlanta, but will always drive up to have her capture our photos. Don't hesitate to book her for anything-but especially your wedding. You will want your most important day captured by her. We LOVE Eve!
I found Eve on Instagram; well actually my sister found her and sent me her page. Shortly after stalking her, I realized she had shot a friends wedding and I became obsessed. I reached out to this friend and she RAVED about how incredible Eve was! Turns out, my friend was telling the absolute truth. Eve was so kind, professional, talented, and knowledgeable throughout our entire wedding planning process. She was quick to respond to any questions and made me feel so calm during the entire wedding planning process. She made my fiancé (now husband) and I so comfortable during our engagement session despite us being goofballs in front of the camera. She encouraged us to include our dogs (a definite plus) and was such a joy to work with. She recommended multiple beautiful locations within our area that did not disappoint. Leading up to our wedding day, Eve helped me put together a timeline of our day and worked out for anything possible that could go wrong- she made me feel confident with everything on my wedding day. Eve is extremely knowledgeable about all aspects of the wedding process which is more than comforting to a bride!! On our wedding day, most of the time we did not even notice Eve taking pictures besides the planned portraits. This was something many others in our wedding party and guests also pointed out. They acknowledged how calm and collected Eve was while taking group pictures, but also how she was invisibly capturing ALL the candid moments. Family portraits got a little hectic and Eve was the only calm one during that time...she deserves an award for that alone! Eve, and her husband Austin, felt like lifelong friends throughout this whole process. My husband and I cannot wait for our next milestone in order for Eve to capture those moments!!
Eve is absolutely incredible!! Fr om the beginning, Eve was so great to work with and SO responsive. When I first inquired with her, she answered all my questions and was very open and transparent. When we met her in person for our engagement shoot, it felt like we had known her for a very long time. Eve and her husband, Austin, really have a way of making you feel welcome and at ease during a shoot. I don't really love getting my picture taken but Eve made me feel so comfortable the whole time. She wasn't afraid to direct me where to go or how to stand, which honestly I needed and I appreciated that! Fast forward to our wedding, which was in June 2020, making me a COVID bride. When it all started in March, Eve reached out to me and let me know that she was there for me no matter what. That was super important to me and made me feel like Eve truly valued me as a person and she cared for me. She wanted to know how I was feeling and what she could do to help. You can never really plan for a global pandemic. It is not something that is built into the fine print of contracts, but Eve was extremely understanding and gracious. It took my fiance and I a while to actually pull the trigger on postponing our wedding just because we couldn't bare to give up on it and were hoping for a miracle turn around in cases. Eve stuck with me the whole time letting me know it was ok to not rush the decision and that she supported me. We ended up postponing our big celebration to 2021, but we still got married on our original day with only our parents and bridal party. Eve quickly switched my contract to the 2021 date of my choosing and set me up instantly with a new elopement package. On the day of, Eve and Austin showed up early and immediately got to work. Since I had to re-plan the whole day in less than a month, it wasn't as planned out as I would have liked on my end and we were really just going with the flow. Eve didn't hesitate to jump in and direct us wh ere we needed to be during pictures. We ended up getting married in a friend's backyard on the lake and let me tell you, the pictures are AMAZING. Eve works pure magic. She really has an eye for capturing the best pictures and knowing what works best for her couple. Eve made my whole wedding experience better than I could have ever imagined. I truly believe I got a friend out of this process and not just a photographer and some good pictures. I would HIGHLY recommend Eve to anyone! (And I can't wait for her to shoot my big wedding celebration in 2021!)
Awards
30 Reviews
15 Reviews
5 Reviews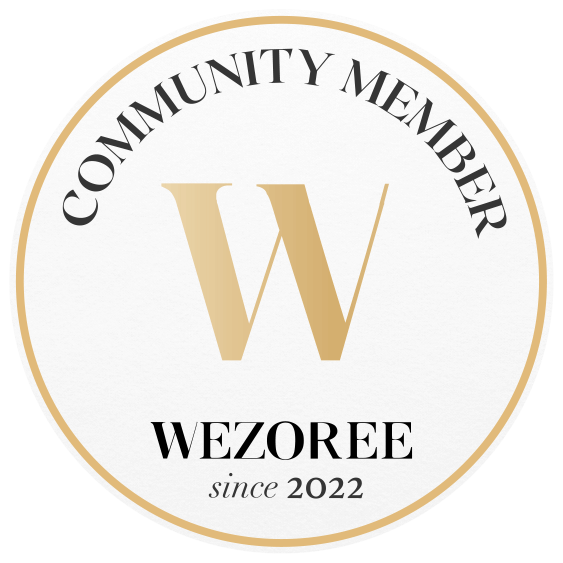 Wezoree Community Member
Frequently Asked Questions
What is the average price for Eve Yarbrough wedding photography services?
What avaliable photography services that can be provided by Eve Yarbrough?
Eve Yarbrough offers the following photography services: Additional Hours, Post-wedding Photoshoot, Boudoir Shoot, Destination / Travel, Rehearsal Dinner, Engagement Parties, High-Res Images, Second Shooter, Wedding Portraits, Wedding Albums, Proposals, Engagement Session, Elopement, Film Photography, Bride-only Session, Drone Photography, Fast Editing
What primary photography style does Eve Yarbrough identify with?
Eve Yarbrough works in the following photography styles: Fine Art, Natural, Editorial, Film, Photojournalistic, Traditional / Classic, Fashion, Vintage, Artistic, Dramatic, Lifestyle, Modern, Black and White, Night, Dark & Moody, Landscape, Illustrative, Underwater
What percentage of users recommend Eve Yarbrough and which are the most valued aspects of their wedding services?
Eve Yarbrough is recommended by 100% of couples who have used their services. Their overall rating is 5.0, with the same score awarded for quality of service, flexibility, value, professionalism and average response time.