Top 22 Things Brides Regret Not Doing At Their Wedding
Publication date:

06/01/2022

Updated:

03/28/2023
You probably opened this article thinking "Why should I read this? After all, I love how my wedding is planned, everything's perfect!" Surely, but you can't even imagine how many brides had the same thought and then cried about the things they regret not doing.
We took into account everything you need for your big day, and here we'll focus on things brides regret not doing for their wedding. You should also check out the article where we have an ultimate checklist of what the bride and groom need for the wedding, to make sure you're all set!
What Do Brides Regret Most?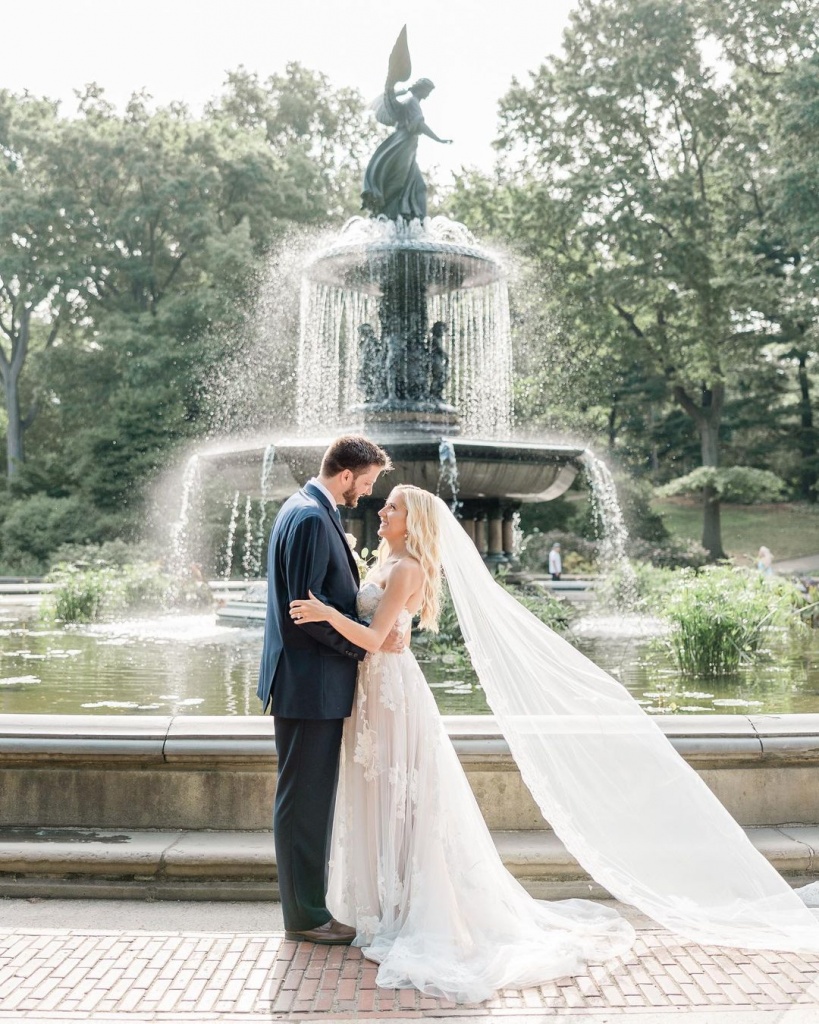 Photo by @lizzieburgerphoto
Your wedding is supposed to be magical and unforgettable. And you will definitely remember it, but here's the question: whether these memories will be either good or not. What are the things brides regret after the wedding and for the rest of their lives? Take notes (not to become one of them) and let's roll!
Not having the emergency kit
If you really think you don't need it, imagine that the zipper on your dress breaks. Can we convince you? Put these on your shopping list:
A sewing kit
Scissors
Dress weights
Safety pins
Band-aids
Deodorant
Baby powder
Bug spray
Tissues
Trust us, those are life-savers.
Not hiring a videographer
Probably one of the biggest wedding regrets. Whether you're planning a wedding on a budget or just unsure who to pick - read the article on how to find a wedding videographer within your budget.
Registering only for household gifts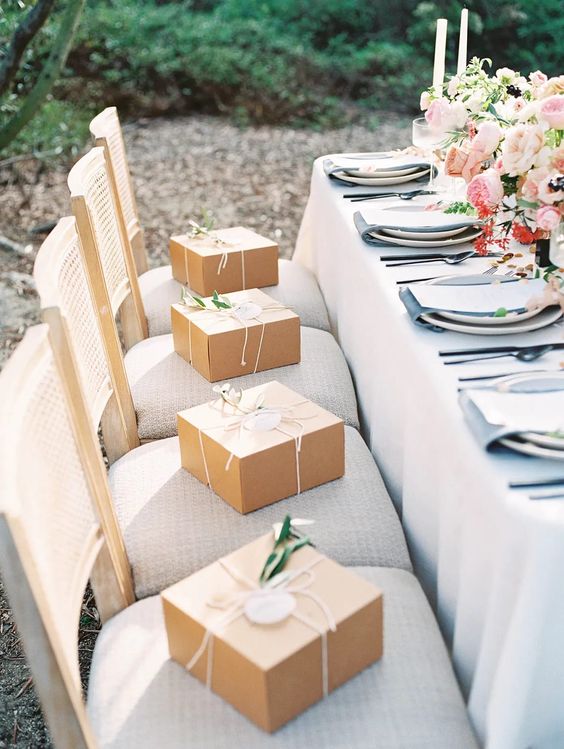 Photo by @iamlatruelo
If you already lived together before the wedding, you definitely have all the pots and bed sheets you need. Many brides regret not registering some fun stuff they always wanted. Otherwise, you may end up returning most of the wedding gifts.
Picking up the dress you don't like
Don't be fooled by your childhood dream or your mom who thinks the dress looks so beautiful on you. If you don't feel like it's yours, don't buy it!
Not eating properly
Newlyweds spend a good part of the budget on meals, but get so overwhelmed with the joy of the day that they forget to eat! Brides don't eat much on purpose, because the dress is so tight (another reason to choose the right dress) or they don't want to look fat in their wedding pictures (which we think is absolutely ridiculous). Do we need to tell you about the results?
Forget to provide the photographer with a list of snaps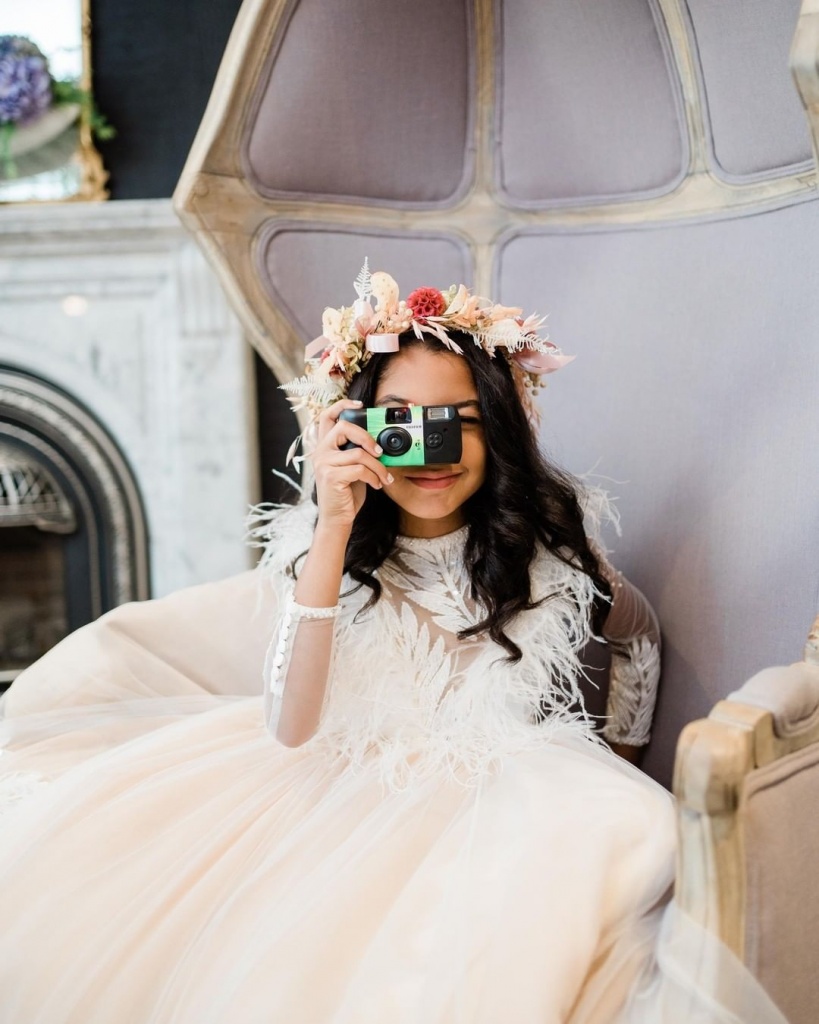 Photo by @jarredaustinphotography
You have the list of pics you wanna receive. Is it only in your head? Wedding photographers are no psychic, they can't read your thoughts. That's why brides are often disappointed with the pictures they get after the wedding. To not become one of them, write a checklist and give it to your photographer!
Not preparing for the wedding photoshoot
After having done the checklist with the shots you want, practice them with your groom-to-be. It's vital to practice the kiss. You knew that you don't French Kiss on the wedding pics right? Just a slight touch of the lips is enough.
Not booking the hotel for the first wedding night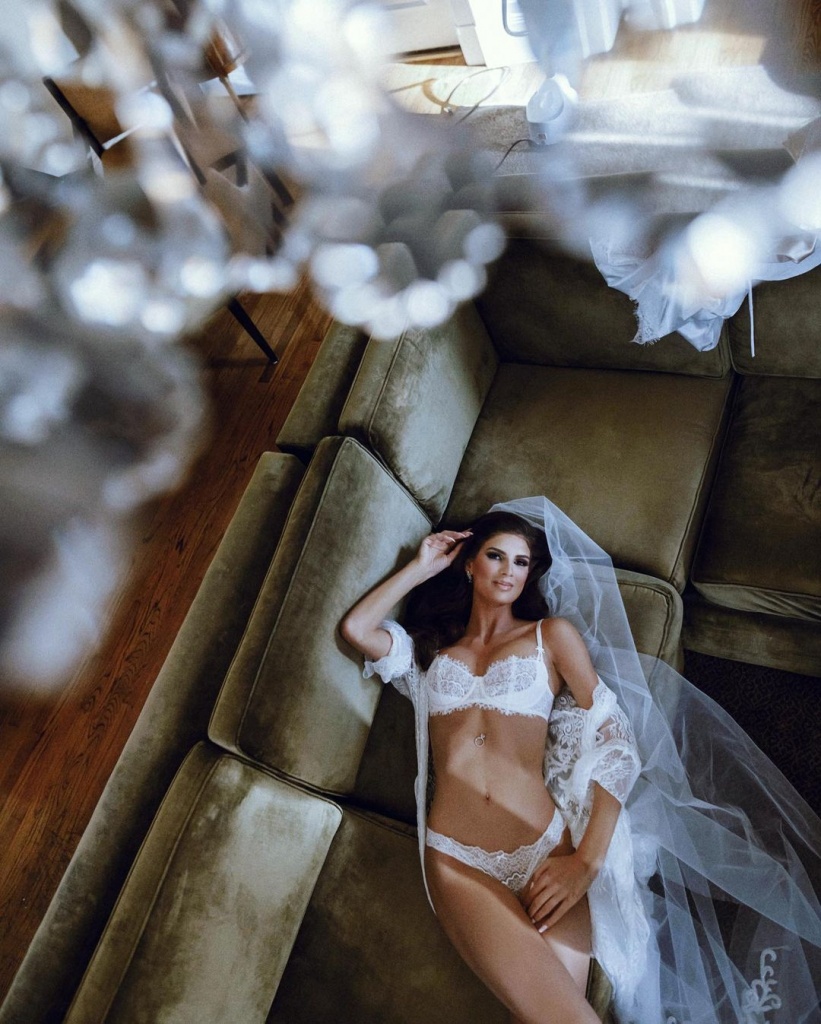 Photo by
Volodymyr Ivash
After a day as tiring as the wedding, give yourself a treat and spend the night in a 5-star hotel, order breakfast in bed and enjoy your just-married morning.
Not creating the general album for all wedding pics
We're talking about pictures that your guests will take on their phones. If you're not friends with Google Drive or other storage, create a hashtag for your wedding! Therefore, you'll see all the posted pictures.
Having no time with the groom alone
Unless you're doing the getting-ready photoshoot, you luckily will have no time alone with your husband. And that's the thing you're definitely gonna regret.
Following the "you can't see the bride before the wedding" tradition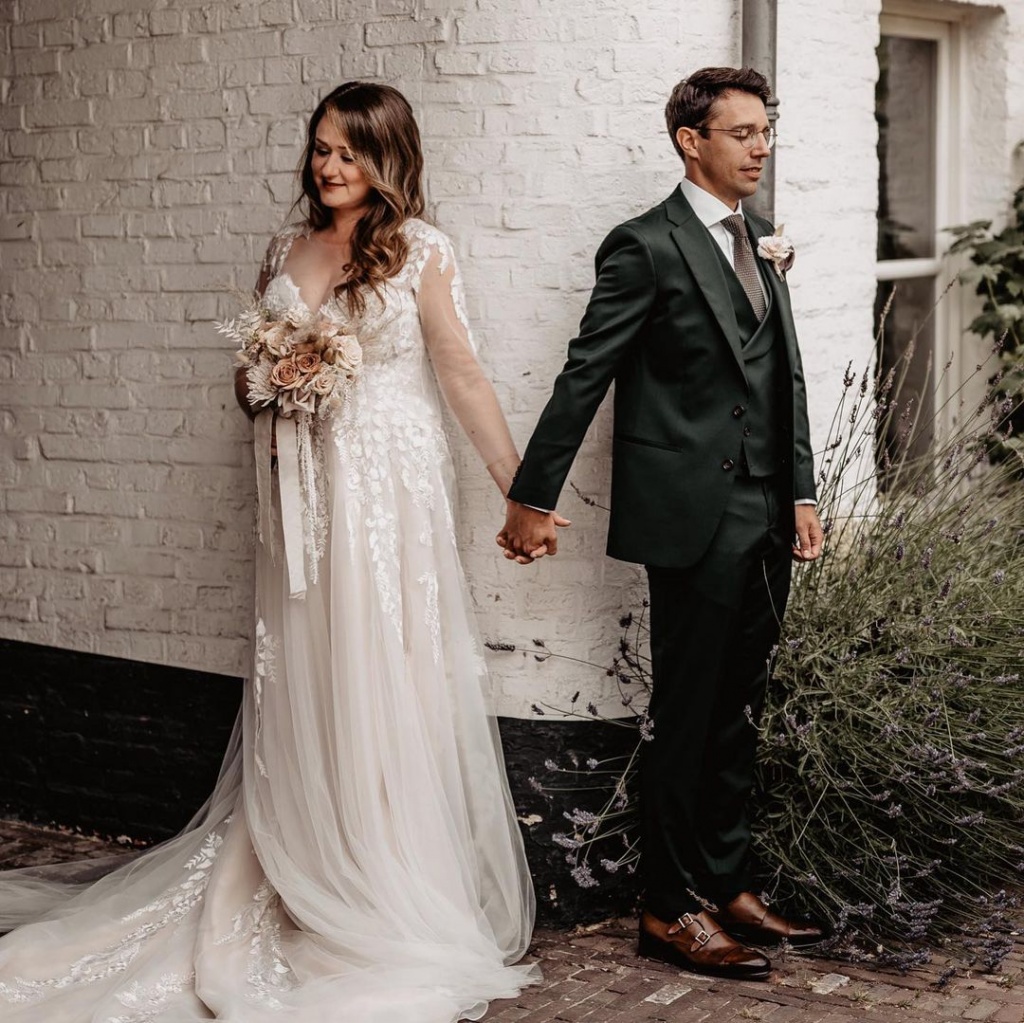 Photo by @kirasteinfotografie
Unless you're super superstitious, seeing a bride before the wedding won't cause any harm. On the contrary, it's how you can calm each other before the big day.
Having not enough time
Too many guests and too many things to do in one day may have you rushing around. That's how you ruin your own wedding! Creating a too-busy wedding timeline will only give you a headache instead of the magical just-married feeling.
Not getting help to coordinate the wedding day
As we already said a rush won't give you anything except a headache. As well as coordinating the wedding day on your own. How are you supposed to enjoy the day if all you do is check whether everything's going according to the plan? Pass the responsibility to a professional wedding coordinator.
Not getting the bridal keepsakes
Get personalized hangers with an engraved date, engraved champagne flutes, bracelets and lots more for you and your bridesmaids.
Paying an extra fee for the pictures without a watermark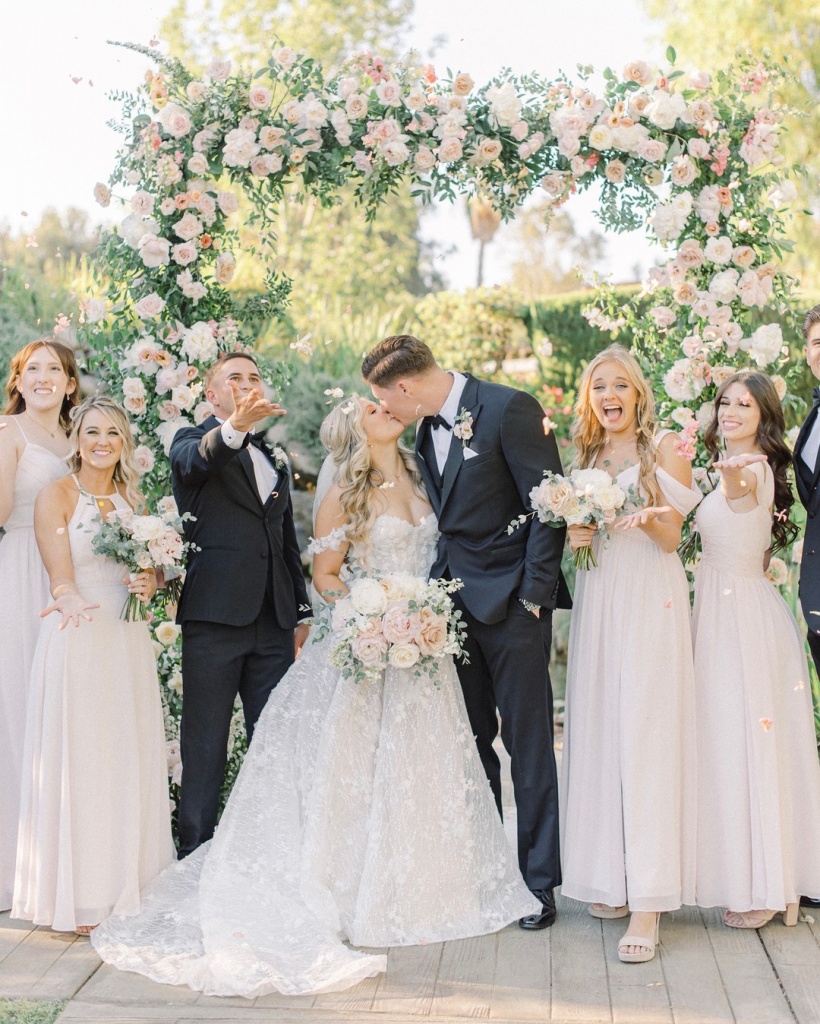 Photo by @xoandfetti
We tend to think that watermarked pics are bad. Not necessarily, though and they cost less. But! Mind that:
You need to read through your photography package carefully. There might be an option with unmarked pictures for print.
You can look for a photographer whose watermarks don't deface the photos.
If you plan to publish your wedding photos in some blogs or magazines, there's a huge chance they won't accept watermarked pictures.
Though, having unwatermarked pictures is always better.
Things Brides Regret Not Doing At Their Reception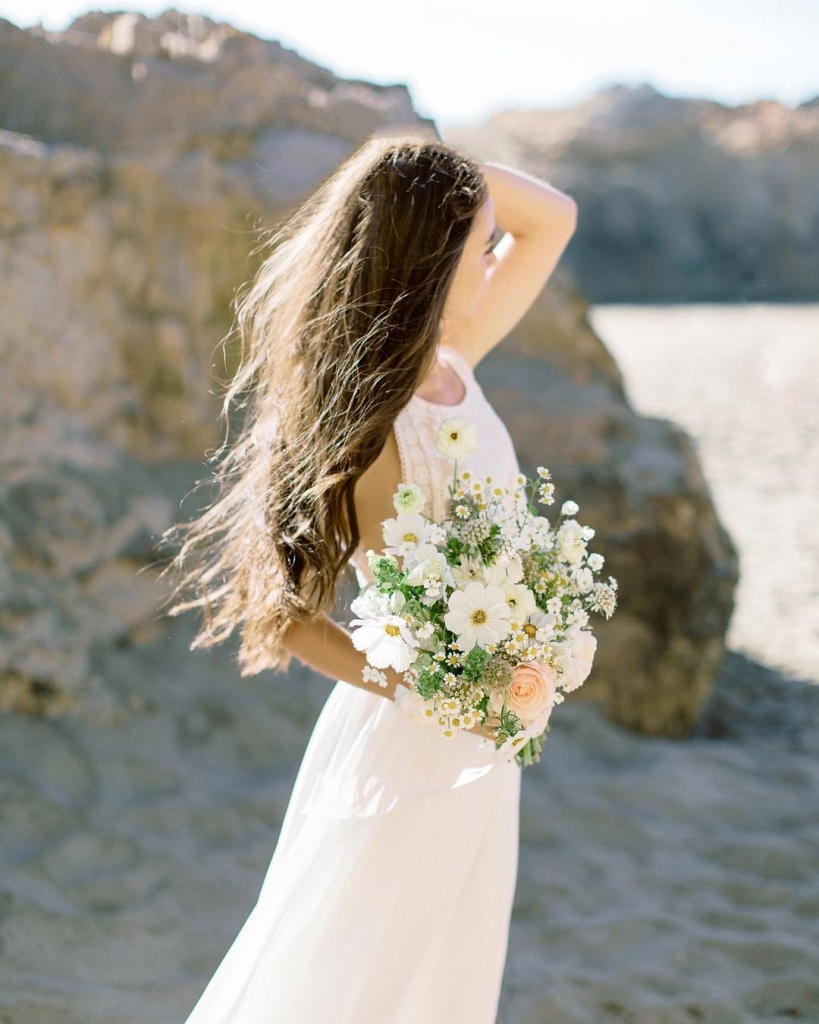 Photo by
Eva Moskalets
Party time, yay! Seems like nothing can go wrong, you're just gonna be dancing and having fun, right? Yeah, but reception is a part of the wedding day where lots of brides are unexpectedly disappointed with things they haven't done. Let's see the most popular wedding reception regrets:
Not choreographing the first dance.
Not hiring a photographer to shoot the reception from the beginning till the end.
Not spending time with each guest.
Not planning the transfer for guests.
Not honoring the parents.
Not dancing and partying enough.
Not planning the unusual exit.
Having this checklist with the brides' biggest regrets it's easy not to become one of them. Plan your wedding wisely and here's our last piece of advice: don't worry, you're doing just fine.