Getting Ready Wedding Photo Ideas
The morning of your wedding is definitely the time you would like to remember till the end of your life. Gathering your besties around you for breakfast or morning tequilas while getting ready for your big day is a quality time to be captured perfectly. Letting a photographer do his job is a great idea, but what if at the end of the day you won't like the pics he took? Of course, you have a vision in your head of how this all must go. So why don't you make a list of snaps and discuss them with your photographer so that he does everything just right? After all, the emotions you're about to experience will never be repeated.
Though you may have some ideas on which pictures to take, you probably wanna see more. And here we go! Wezoree prepared a checklist of getting ready wedding photo ideas for the bride and groom.
Bride getting ready photos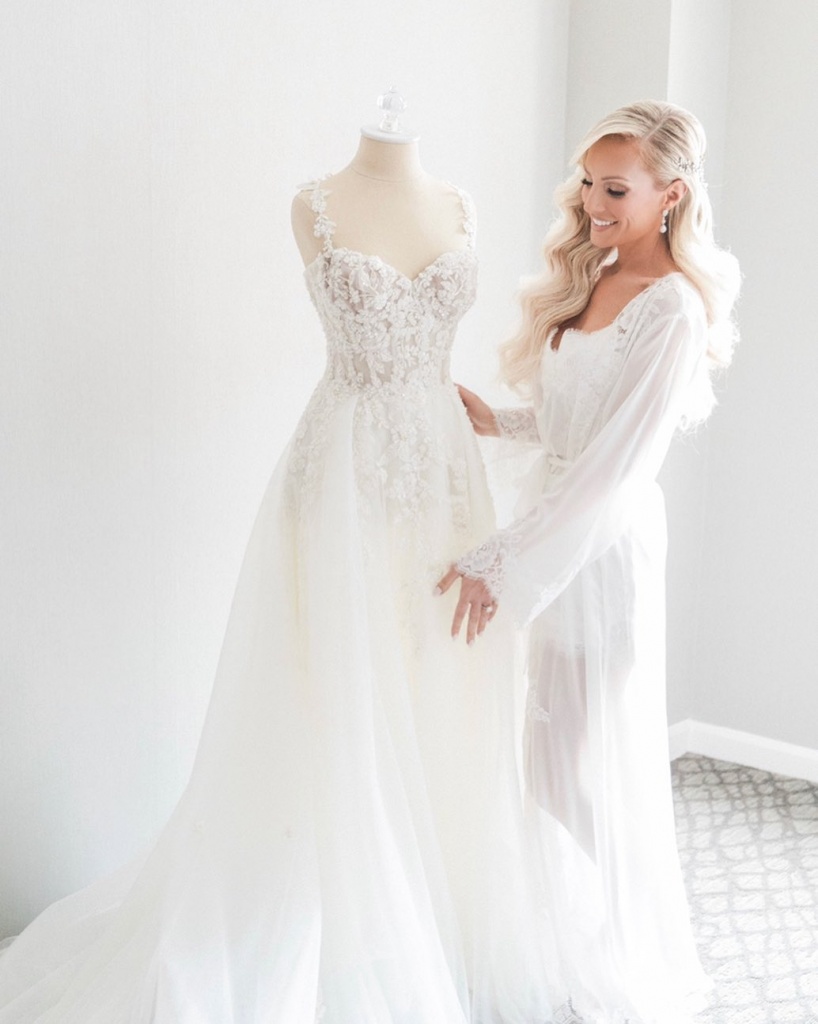 Photo by Dyanna LaMora
Sipping the champagne (or whatever drink you choose)

Tip: show off your ring!

Getting your makeup done

The pic showing a hand of your master applying lipstick will look classy and pretty.

Laughing with your maid of honor

She has been by your side for many years, we're sure there's some funny stuff to recall.

Opening your groom's gift

A very emotional and intimate moment.

Looking in the mirror

This one is especially great for showing off your makeup, dress, and accessories while not straightly posing for a camera.

Trying the dress for the first time

Ask your mom or your maid of honor, or one of the bridesmaids to help you out.

Details

Pictures of you touching your hair or wearing earrings are a great way to show off the important details of your look.

Strapping on the shoes

One more detail not to be missed.

Standing by the window

Ask the groom to quietly come from behind and voilà genuine emotions guaranteed.

Putting on the veil

This is the finishing step to your bridal look.
Groom getting ready photos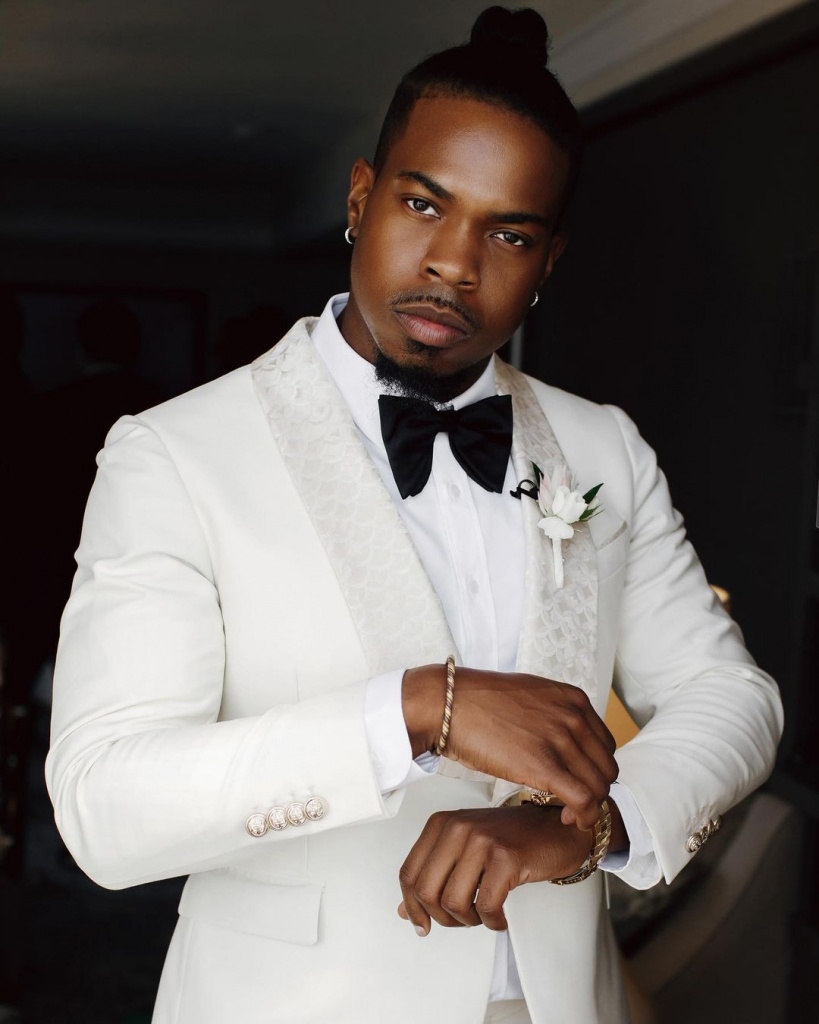 Photo by
Volodymyr Ivash
Tip: don't carry your phone in your pocket while taking the pics, it gives a bad outline.
Details

Let your photographer make a flat lay of your shoes, tie, watch, and boutonniere for example.

Staying in the doorway/by the window

With your pants and shirt on and the bowtie yet untied.

Tying up the shoes

A close-up picture is a classic one.

The cufflinks!
Let your groomsmen tell the toast

With a bottle of scotch (or anything else you drink).

Opening a present/Reading a card from your bride

A very emotional moment.

Having a chat with the groomsmen

Just as girls you must have funny stories to discuss.

Having fun with your best man
A serious one

With all of you standing next to each other pretending to shoot an Agent 007-styled pic. Or try the V formation.

Heading to the ceremony

Live, spontaneous pictures showing your true feelings.
Getting ready photos with bridesmaids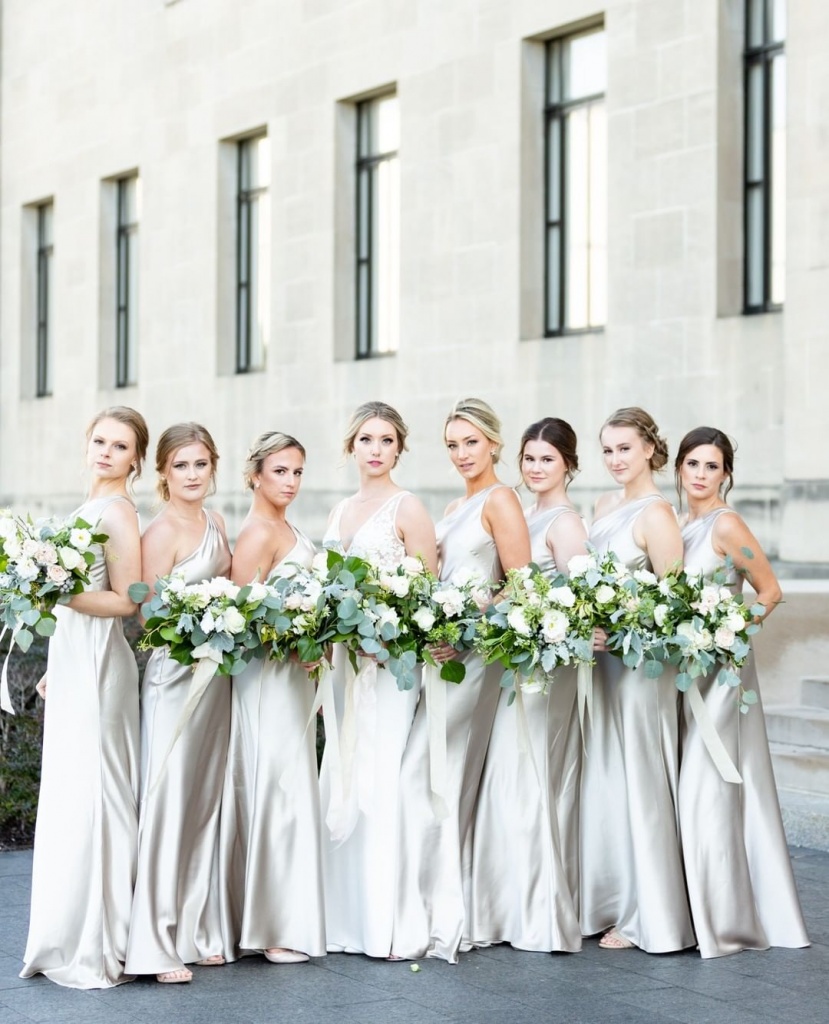 Photo by
Ashley Ice
Morning coffee

Cool tip: make a surprise for your besties by buying them customized cups.

Getting ready

When all the girls get ready together - that sounds like so much fun!

Jumping on the bed

Remember how you loved doing it being a kid?

Confetti!
Dancing to your favorite songs

Go prepare the playlist!
Getting ready wedding photo ideas tips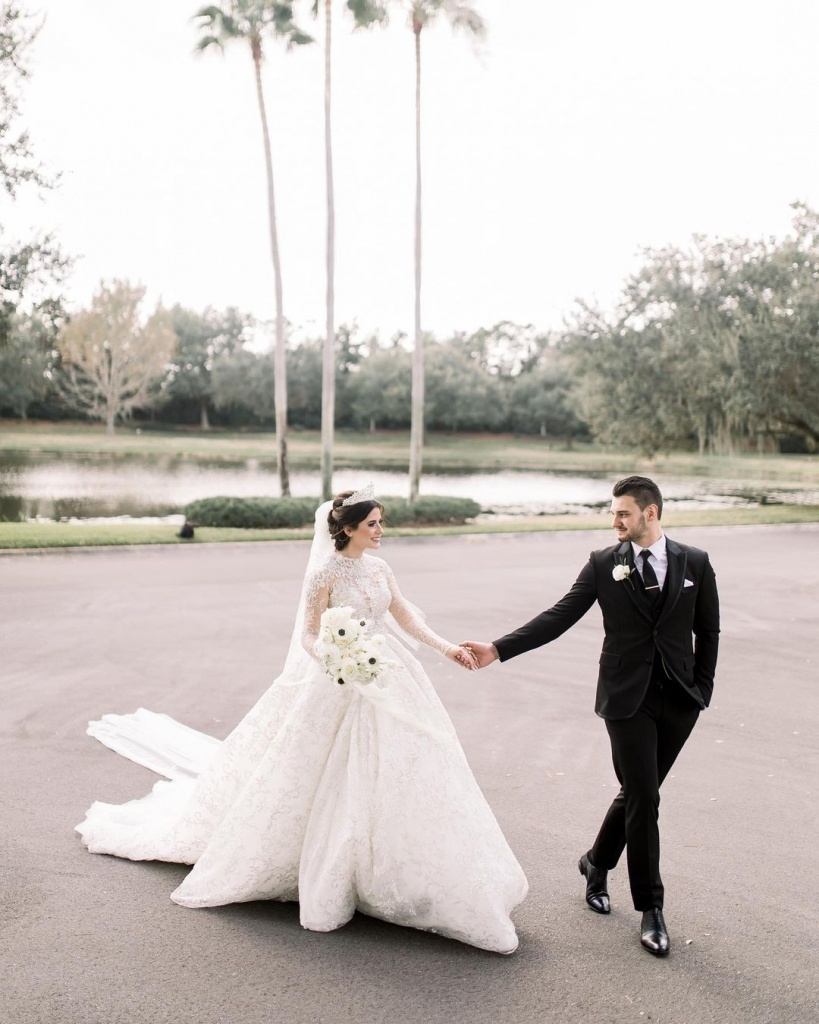 Photo by
Tanya Bondarenko
When everything has been already said there are still a few tips not to forget.
Let the bridesmaids dress first.
Ask the photographer to snap the candids.
Get a spacious room for the photoshoot so that many people can fit in it.
If it's a summer wedding or a destination one (in a hot country), make sure there's an air conditioner in the room.
The room is better to be bright and airy.
Don't forget about something old, something new, something borrowed and something blue!
And now, darling, when your getting ready wedding pictures are perfect it's time to think of the further photoshoot! We got you! Here's a whole article on how to do a natural wedding photo session.