There's nothing about your favorite celebrities that you aren't interested in, especially when it's about their personal lives, love stories, and moreover, celebrity engagement, or wedding days. Curious fans always want to look closer at all the details: luxurious engagement rings and wedding preparations. Celebrities are happy to break the news on their social media pages or even give interviews! We're sure that you're intrigued and would like to know about new celebrity engagements in 2022, so we've prepared only the juiciest pieces for you!
Laura Harrier & Sam Jarou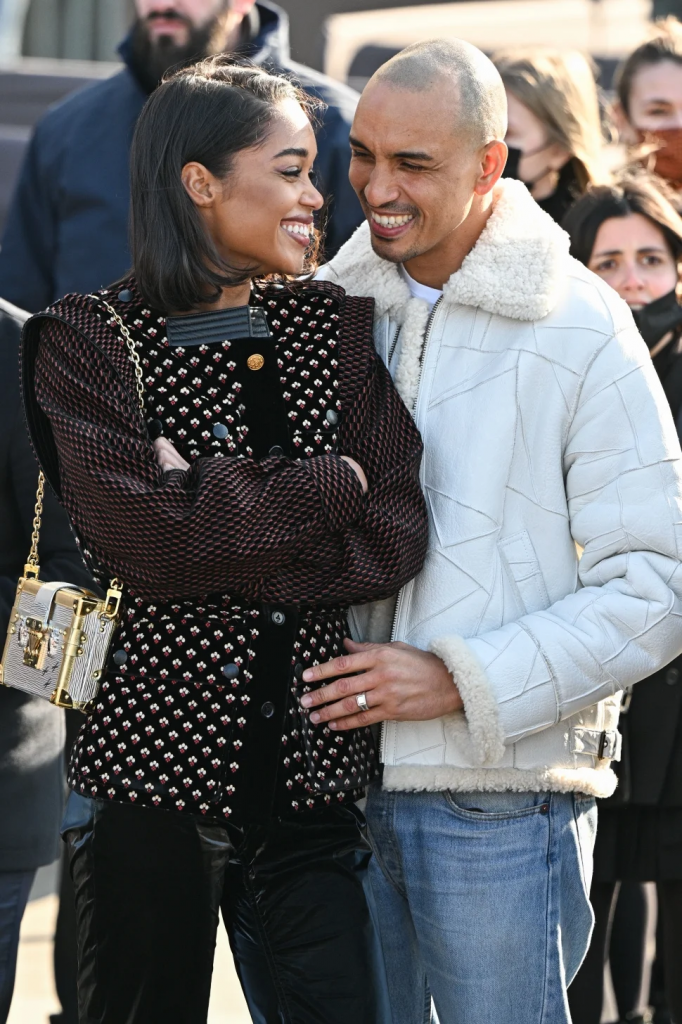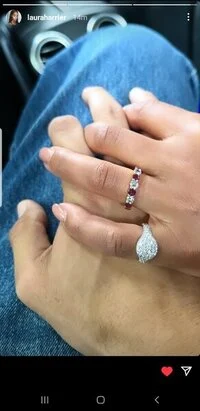 The 'Spiderman star', Laura Harrier is now a bride! She's recently told about their cute story. According to Harrier, the proposal was in Paris, it was lovely and private, as Laura doesn't like public shows of such an event.
Kat Graham & Darren Genet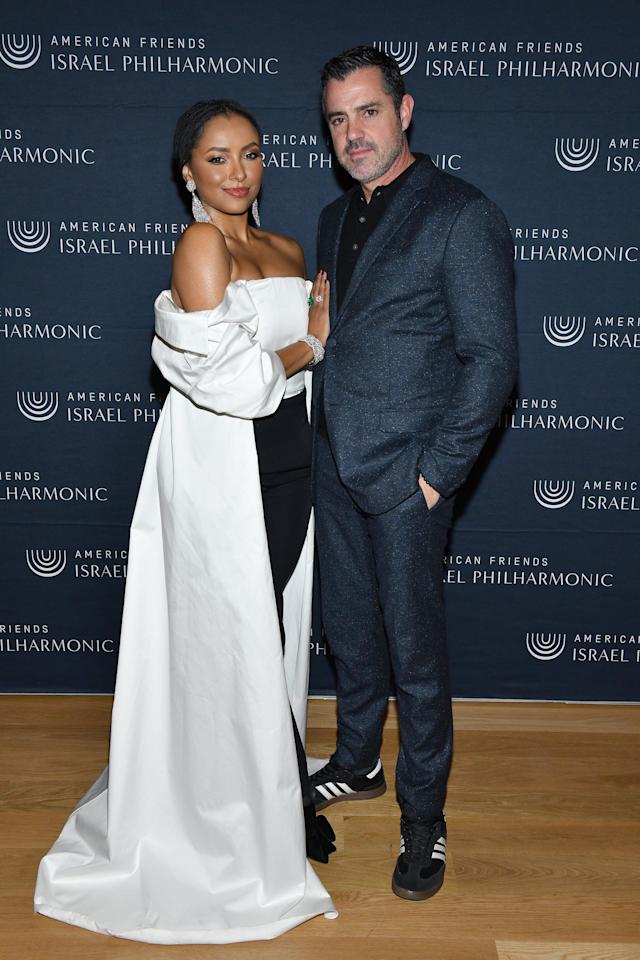 The couple has been dating for 5 years and finally, she said 'Yes'. Fans are excited by the sweet pictures of happy future newlyweds!
Jennifer Lopez & Ben Affleck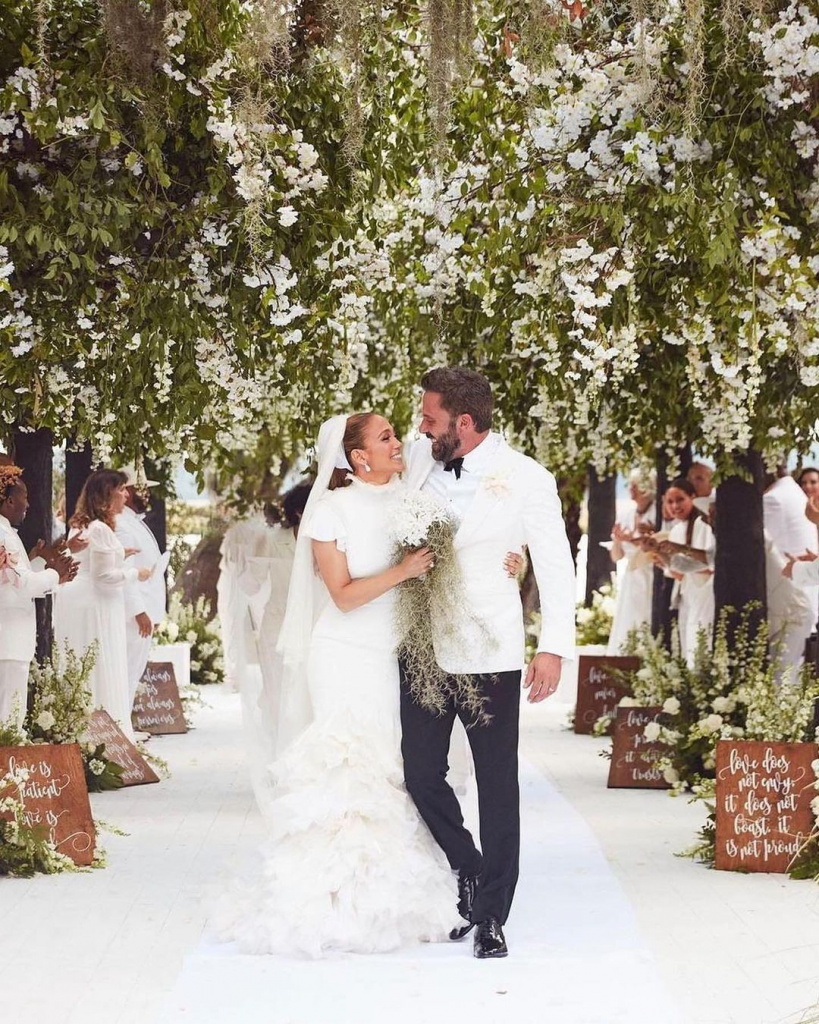 One of the most unexpected and amazing announcements! They had been a couple many years ago and got engaged again 20 years after their first date! The green diamond ring is just stunning. The couple has already organized a calm and intimate wedding ceremony, where Jennifer changed three different and adorable wedding dresses.
Kate Walsh & Andrew Nixon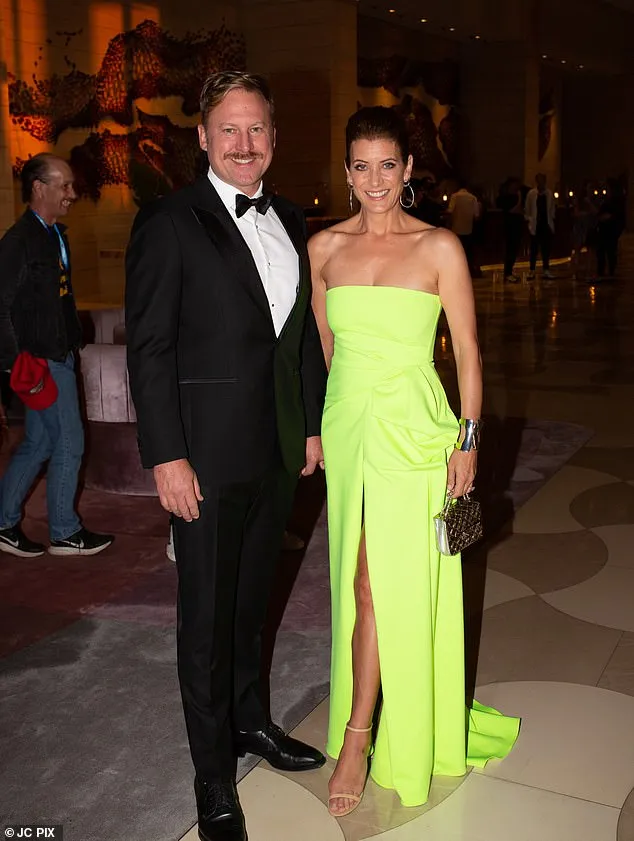 This celebrity engagement has been recently revealed by Kate Walsh during an Instagram Live. That happened on October 5, 2022. A 54-year-old 'Grey's Anatomy' star accidentally mentioned her new status and then confirmed the information about her and Nixon's engagement. What fantastic and unexpected news!
Tom Hiddleston & Zawe Ashton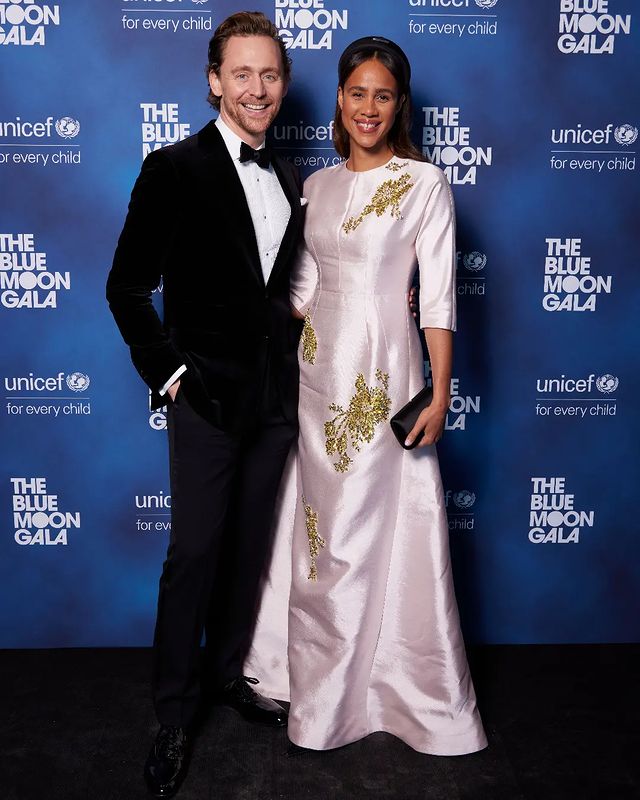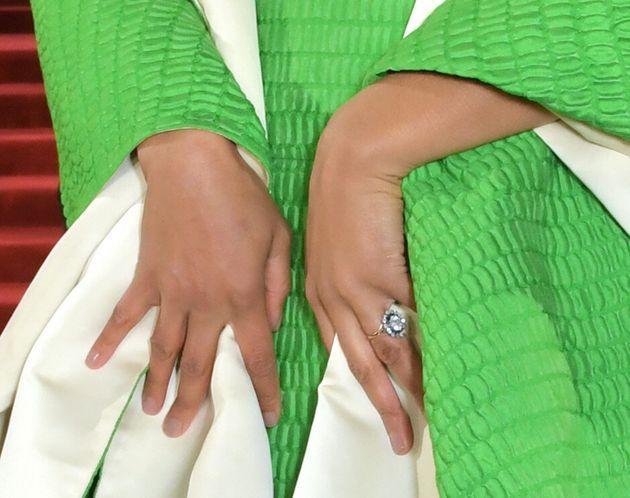 When a celebrity appears with a ring on their special finger, people start gossiping about a possible engagement and wedding. That's what happened to the star duo! After wearing a sparkling piece, celebrities confirmed their engagement!
Sydney Sweeney & Jonathan Davino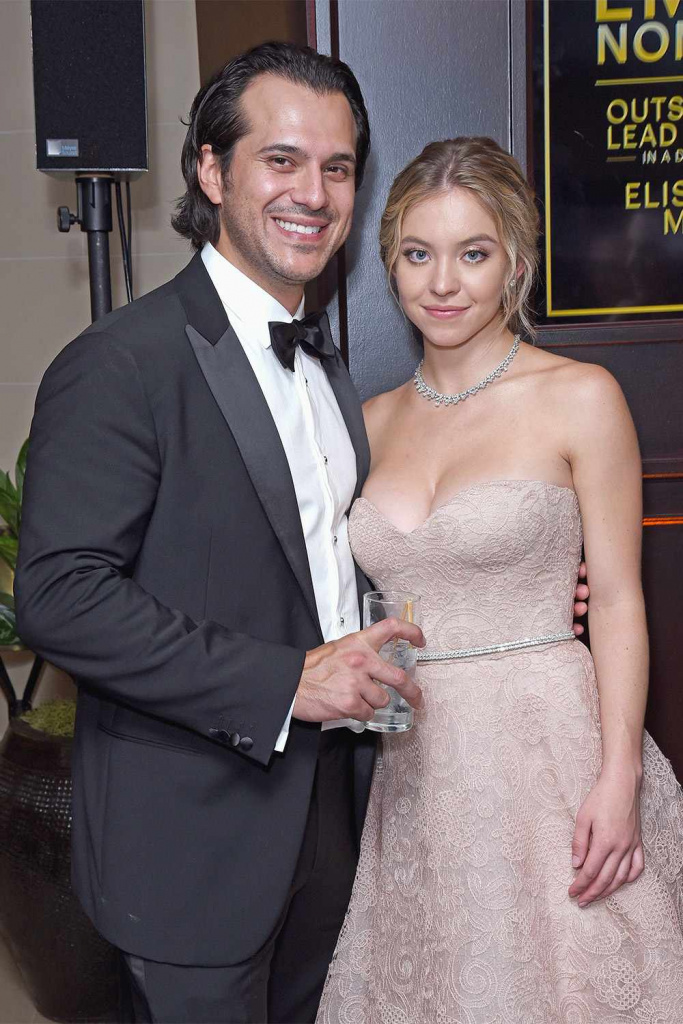 Despite the fact that the actress and her boyfriend have been keeping their relationship quite private since 2018, they announced their celebrity engagement quite soon after wearing a shining diamond ring in public.
Jade Cline & Sean Austin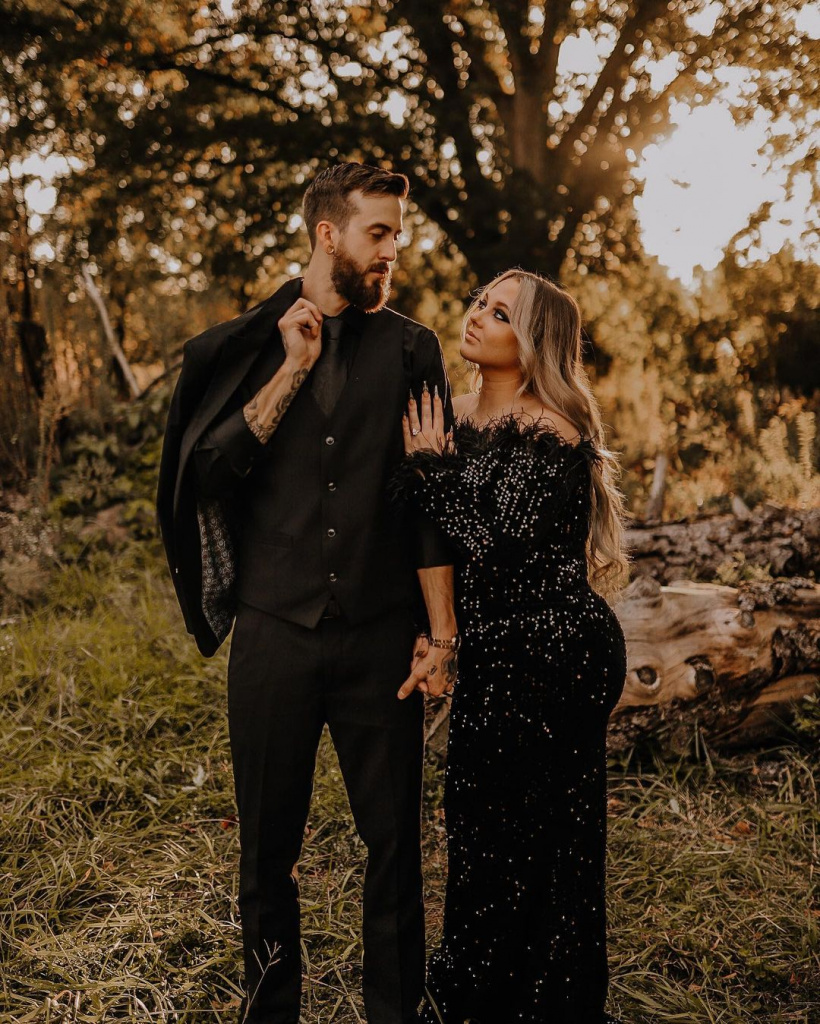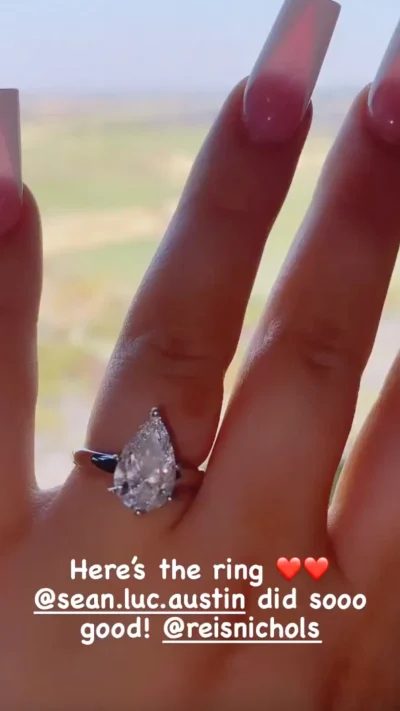 "Teen Mom" stars announced the celebrity engagement two months later after their decision to tie the knot. The bride-to-be showed her lovely pear-shaped diamond ring. She's also shared the story of the proposal. According to her, it was a romantic and sweet one, with many roses and candles.
Megan Fox & Machine Gun Kelly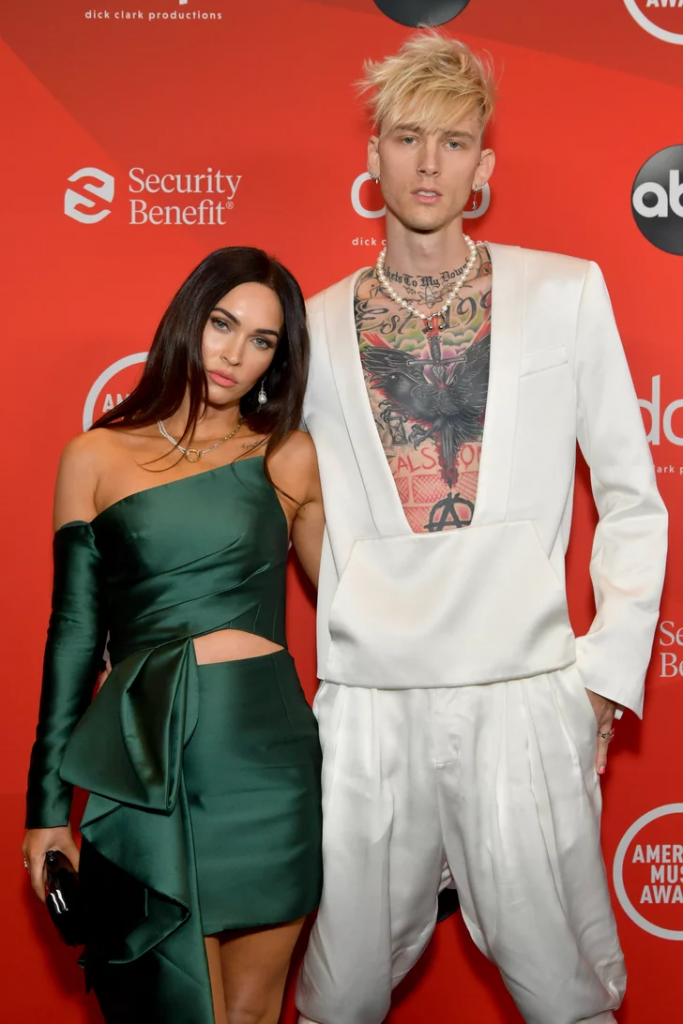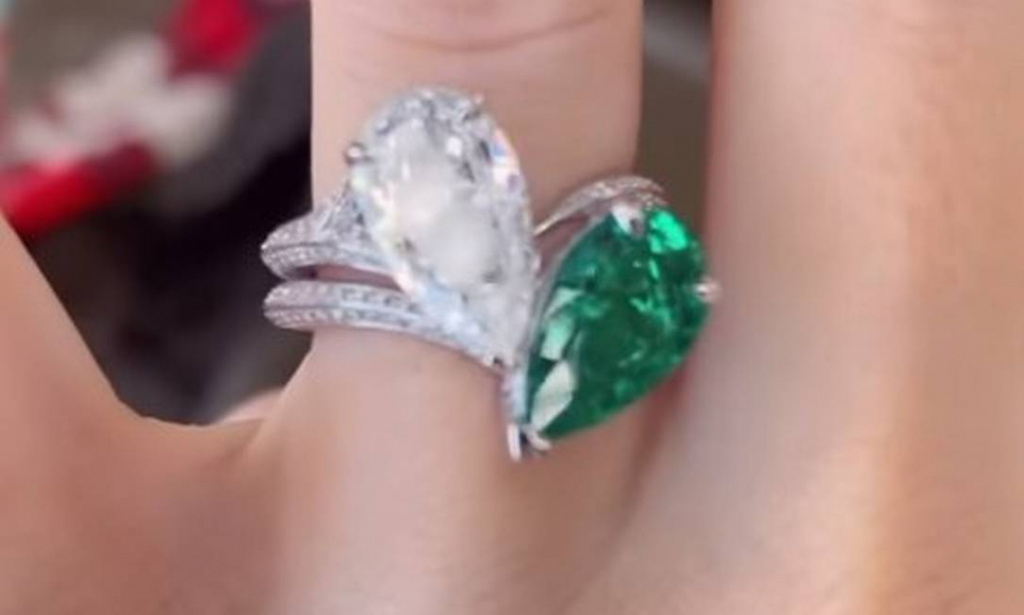 A moving video of the proposal went viral. The couple also shared their romantic kiss under the benches of the tree, where they "fell in love with". Look at Megan's ring. The most impressive engagement ring you can ever imagine! An outstanding emerald and diamond combination is not only marvelous but also symbolic. It was specially designed to be a meaningful reminder of the couple's birthstones. Two stones are unusual for the engagement ring, though it tells the story and both parts are like two halves of one amazing heart.
Margaret Qualley & Jack Antonoff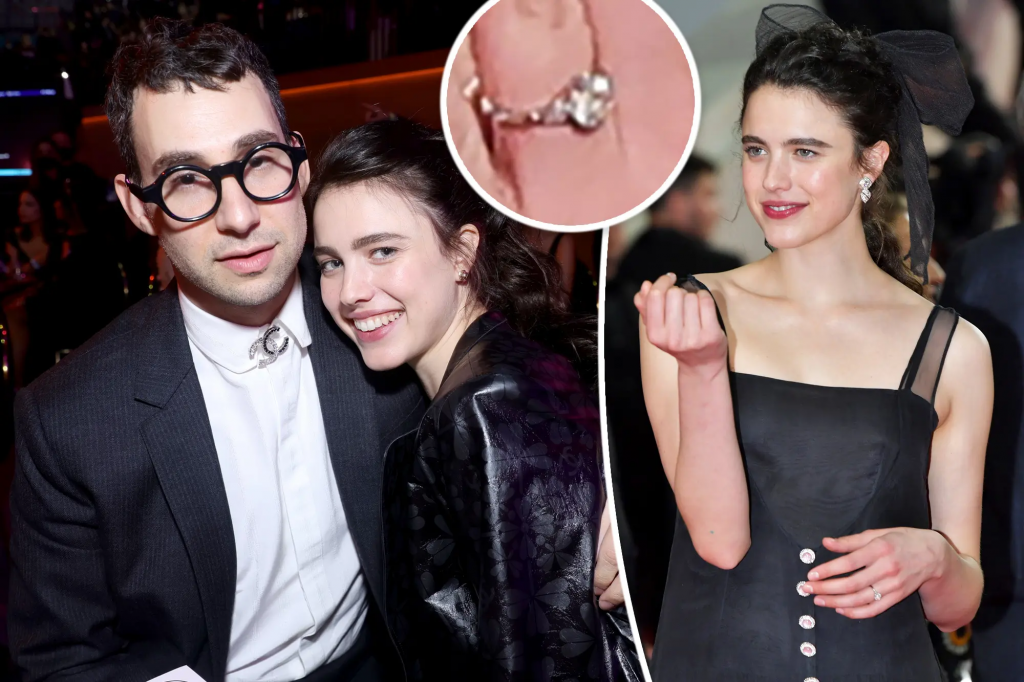 A 28-year-old actress shared the amazing news in her Instagram post on May 31, 2022. She wrote some sweet words and posted the photographs with a sparkling diamond ring. Earlier Qualley had appeared in public on the red carpet wearing a special jewelry piece.
Joey King & Steven Piet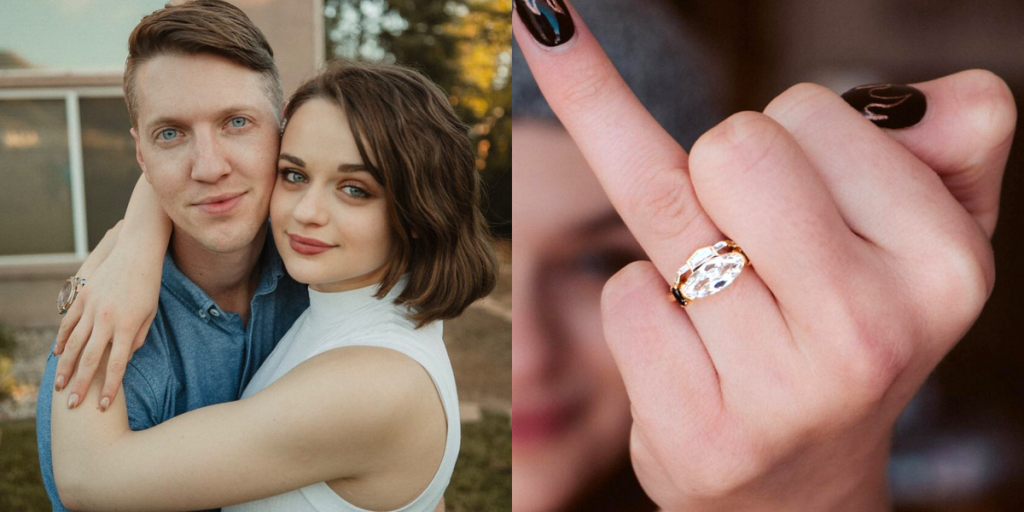 What a lovely and cute set of pictures! A young actress showed off her unusual and stylish wedding ring along with atmospheric photographs and an inspired text full of love and delight below.
Avril Lavigne & Mod Sun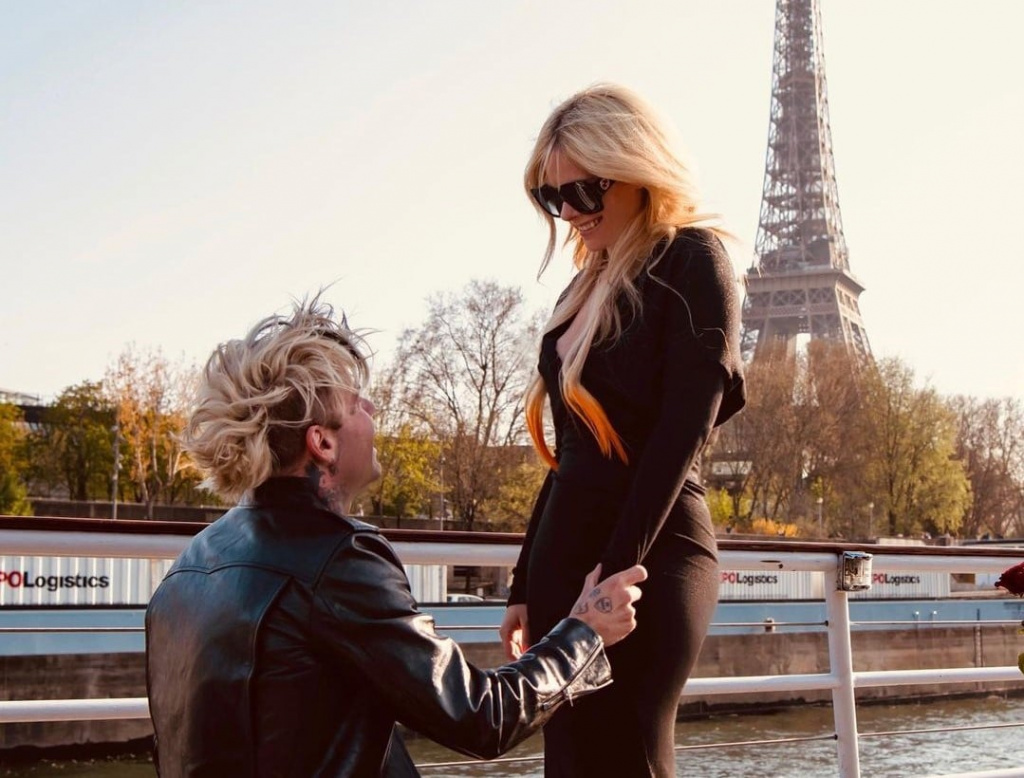 Avril Lavigne shocked her fans and subscribers with beautiful photographs of her most memorable day with the Eiffel Tower in the backdrop. The pop singer said 'yes' to Mod Sun and put on a perfect ring. According to Avril, it was her dream to get a heart-shaped diamond engagement ring. They describe the proposal day as a unique and romantic one - just the thing they visited Paris, the city of love, walking and spending time on the boat.
Abigail Breslin & Ira Kunyanksy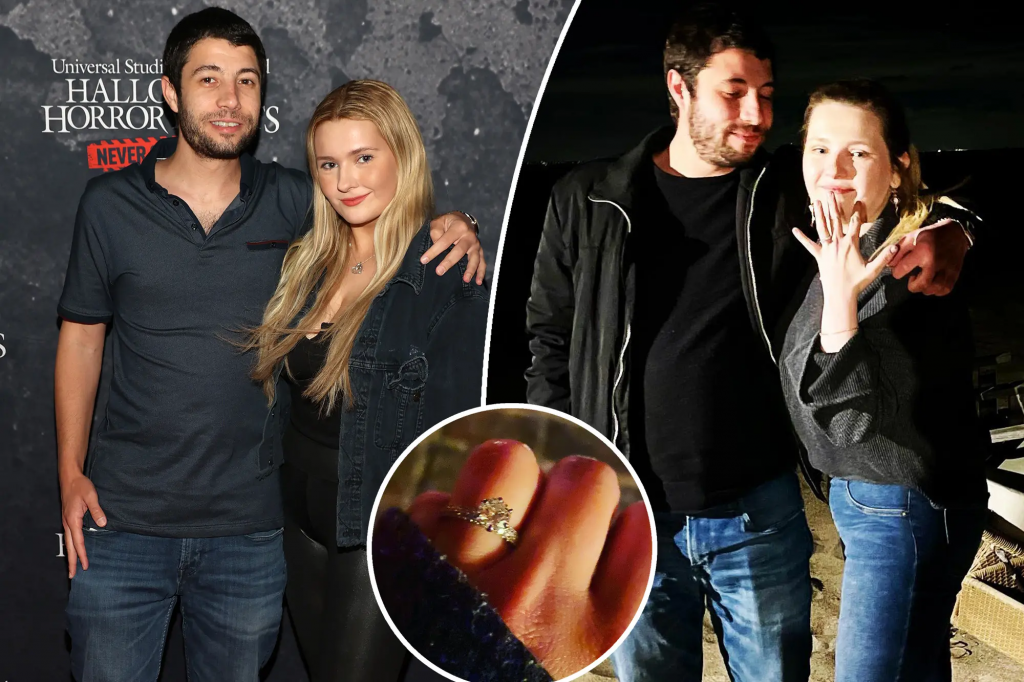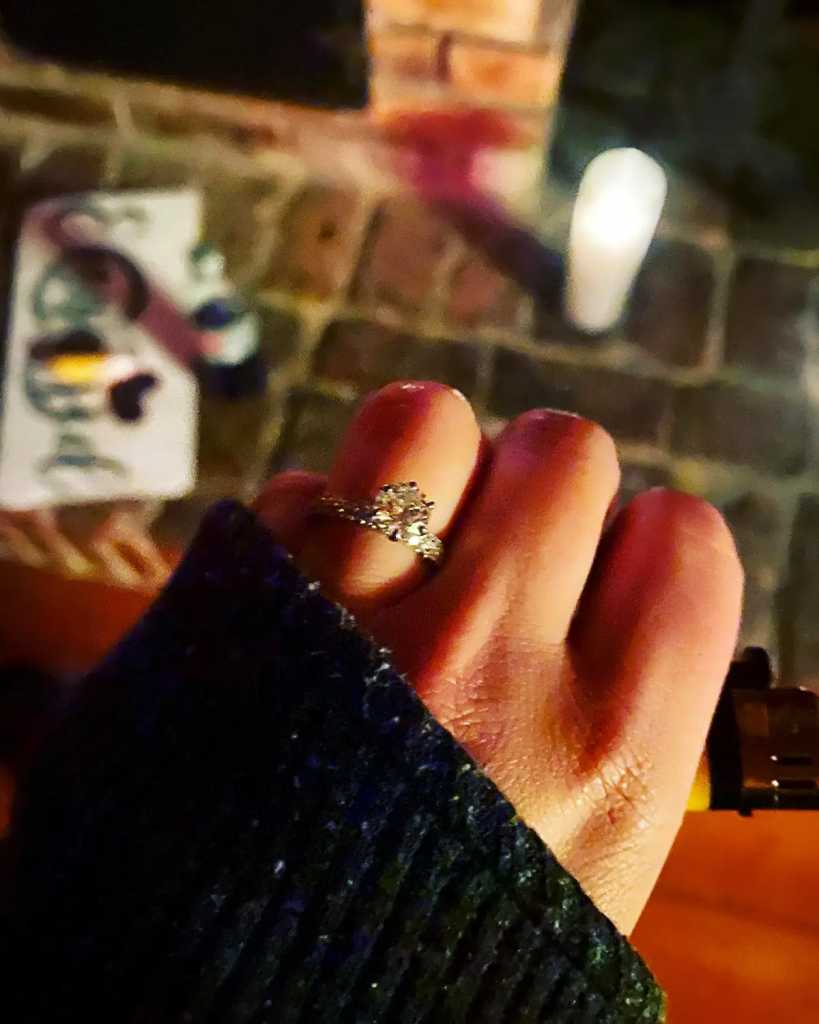 They are getting married! Fans were excited to see a cozy picture of a gorgeous classical celebrity engagement ring on her finger.
Taylor Rapp & Dani Johnson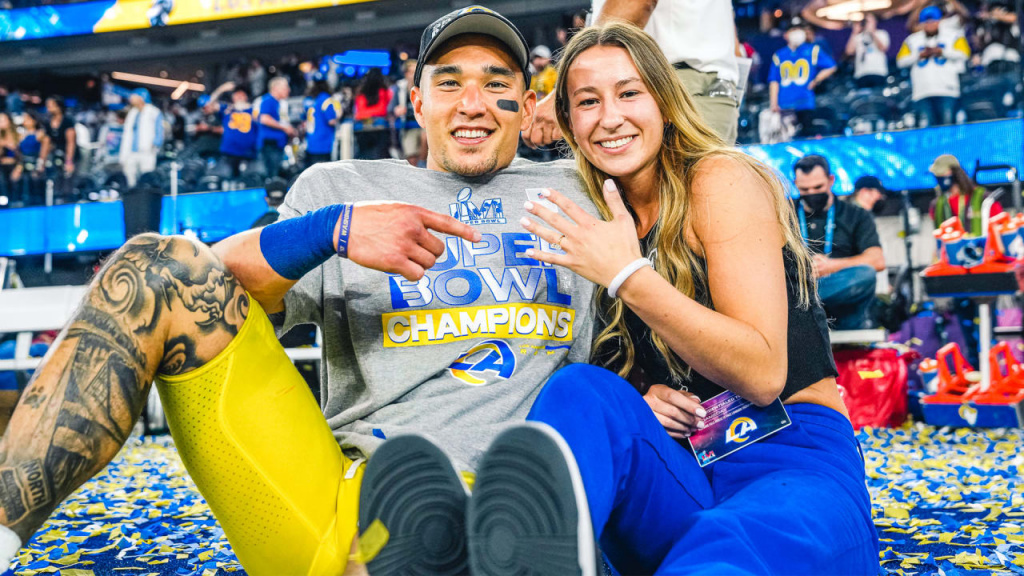 Just on the sports field, an American football safety proposed to his girlfriend and she accepted in tears of happiness. One of the brightest and most extravagant places and proposals ever!
Lana Condor & Anthony De La Torre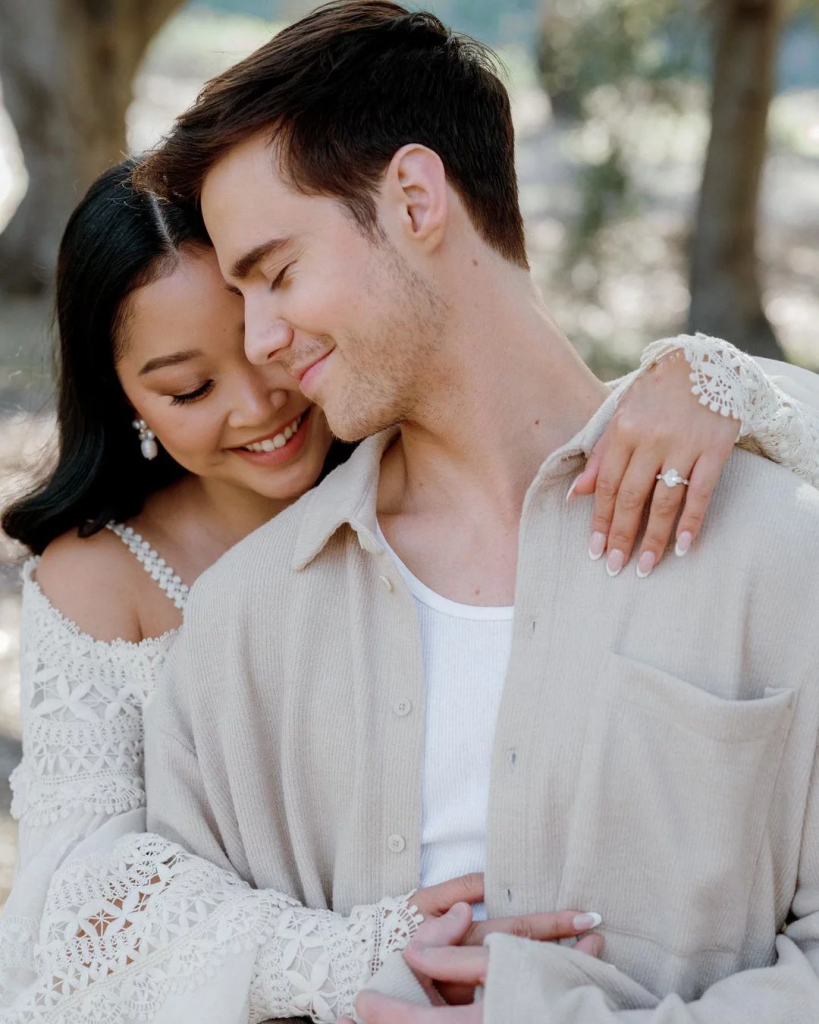 The actress has finally got engaged! Condor posted a series of adorable shots with her beloved. You may enjoy the cutest photoshoot of the couple with their furry friends. Lana is wearing a delicate ivory dress and her fiance has chosen a nude and pastel suit, whose look is actually monochromatic. The carousel also includes a video of that moment. The actress is already wearing her ring in the video but still can't believe the thing that has just happened.
Simone Biles & Jonathan Owens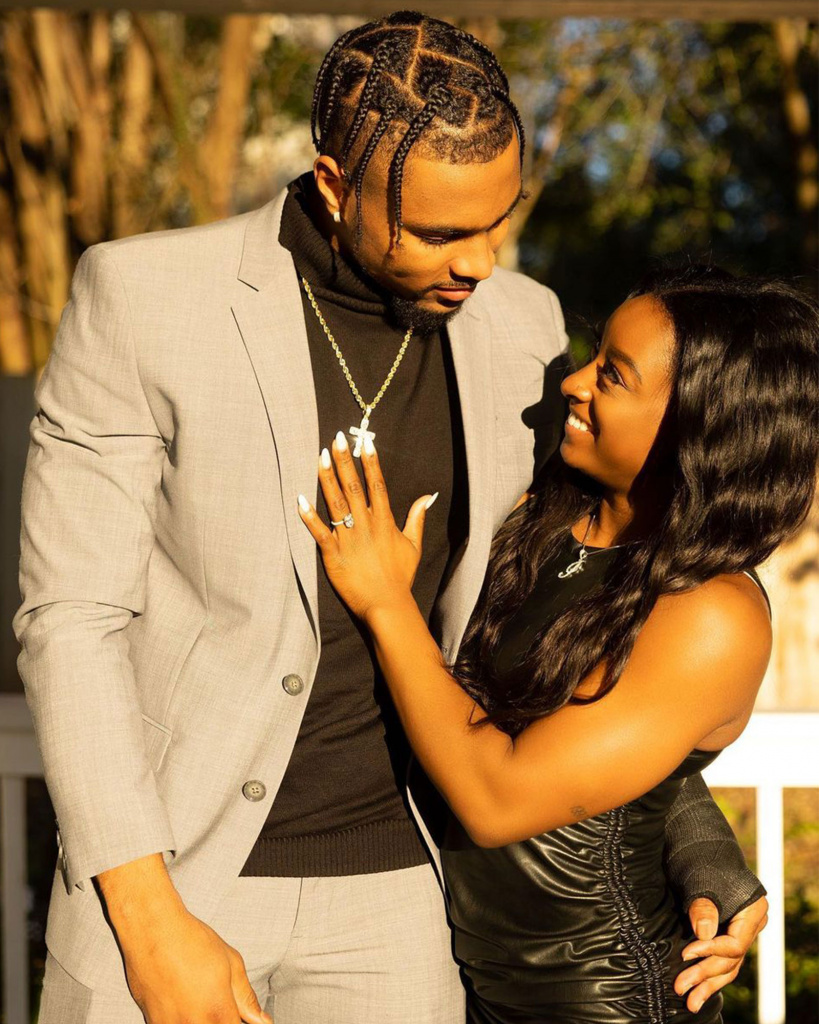 The owner of seven Olympic medals said yes to the love of her life. She posted pictures of an adorable proposal on Valentine's Day. An oval-shaped ring looks stunning on her fingers.
Derek Hough & Hayley Elbert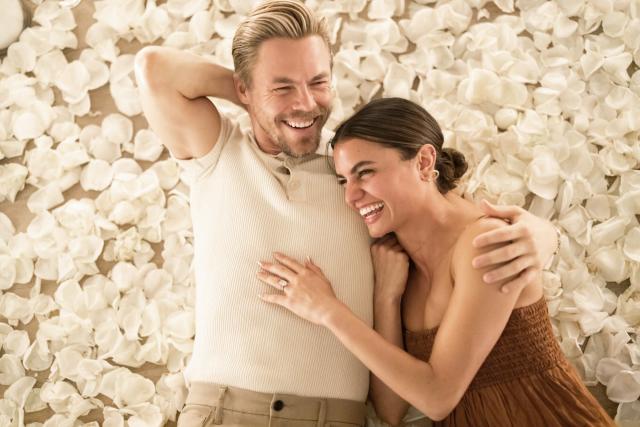 The couple met 7 years ago on the dancing project, in 2015. After 7 years of their relationship, Derek Hough proposed in an extremely romantic and lovely way, though it was homey and cozy. The room was transformed and a bit renovated with candles and gorgeous flowers. Hayley said 'yes', as we see from their lovely and moving photograph on Instagram. Derek is holding his future wife gently, and he wrote below the pic: "It's only the beginning… the beginning of forever". We're looking forward to their wedding!
Brenda Song & Macaulay Culkin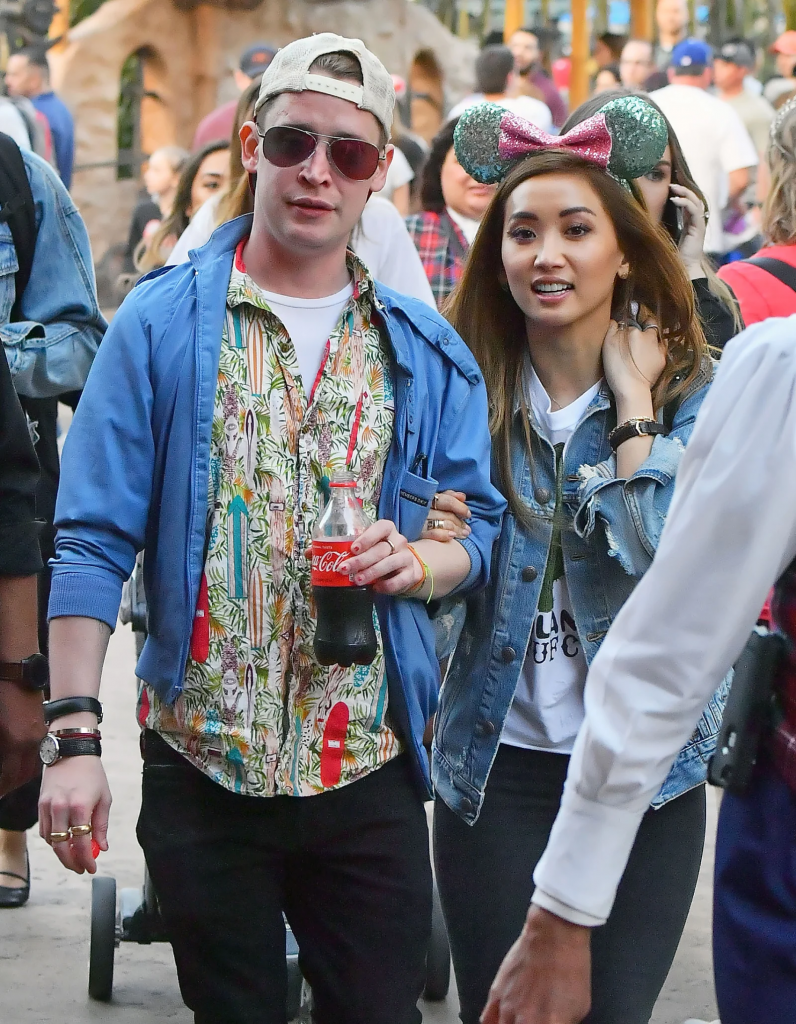 The 'Home Alone' star is finally engaged! Brenda Song appeared in public with an impressive ring on that finger. After 4 years of relationship, they happily got engaged and Brenda wrote some extremely sweet words of love confession on her Instagram page.
Sofia Richie & Elliot Grainge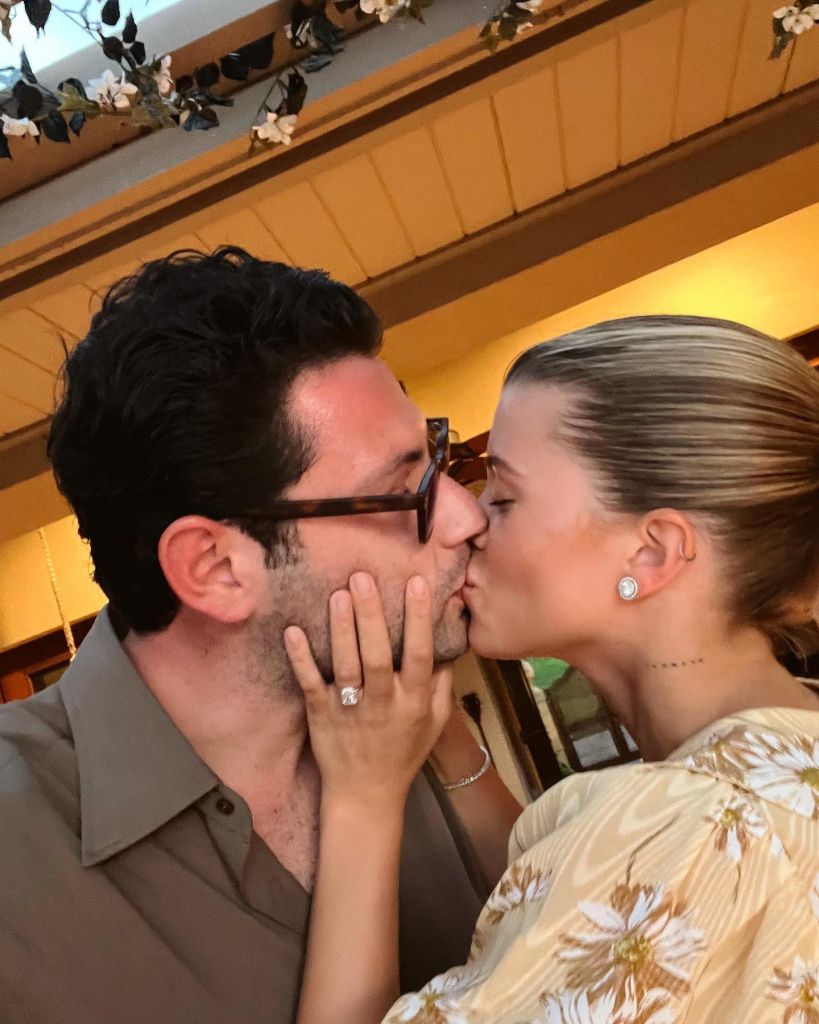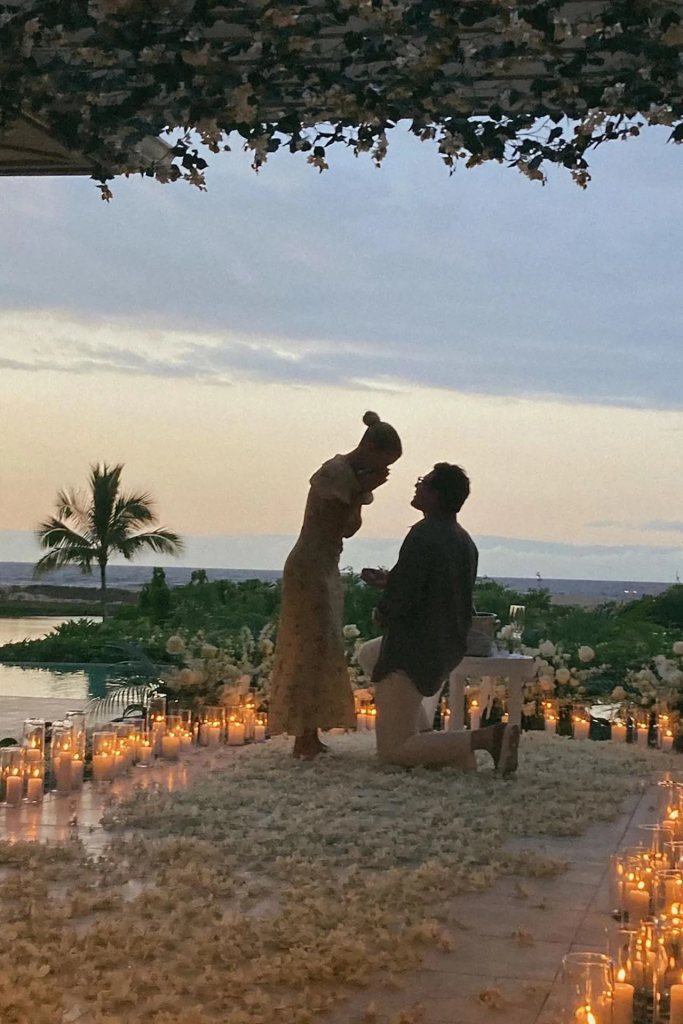 "Forever isn't enough", wrote Sofia on her Instagram page, tagged her fiance, and shared unique snaps of the romantic proposal. In the next picture, Sofia boasts her gorgeous elegant ring. According to Stephanie Gottlieb, the designer, the modern style of her ring is timeless and elaborate at the same time. We can only imagine what a stunning wedding day we'll see soon!
Clare Crawley & Ryan Dawkins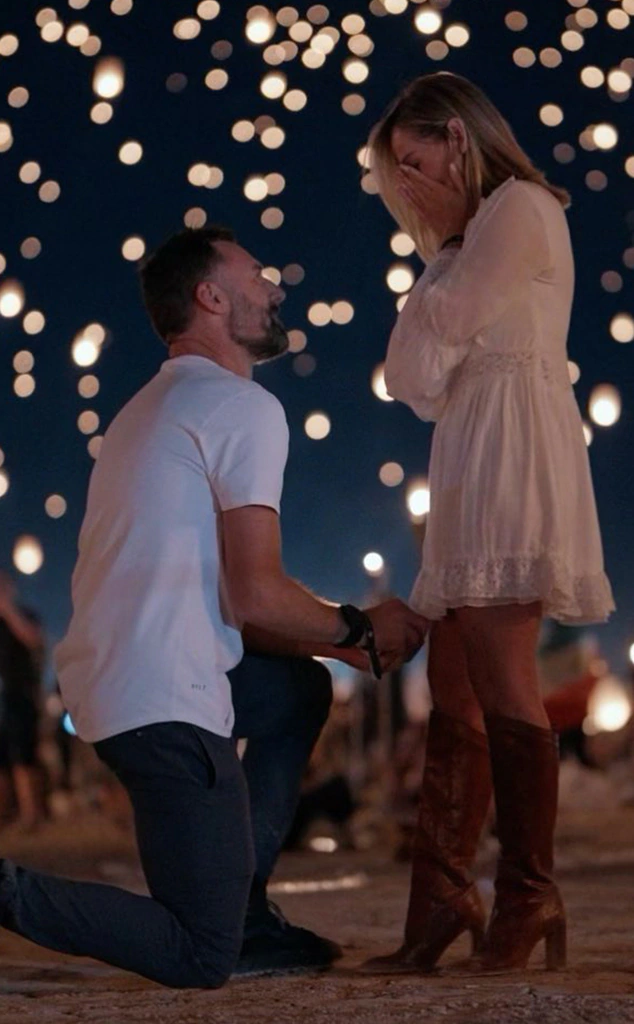 The Bachelorette gets engaged! Dawkins proposed at the RiSE Festival (in Las Vegas), on October 7. It was unique and super romantic, with hundreds of lanterns in the background. Clare teary accepted and wrote a moving text in her Instagram post later. We're looking forward to their wedding!
Bennet Jordan & Emily Chen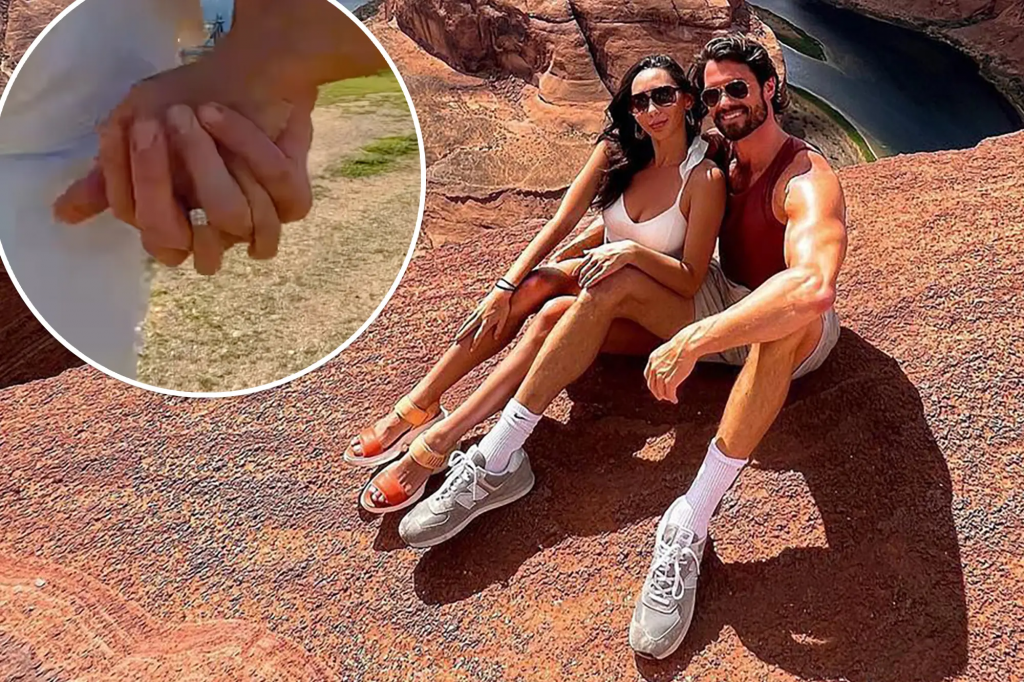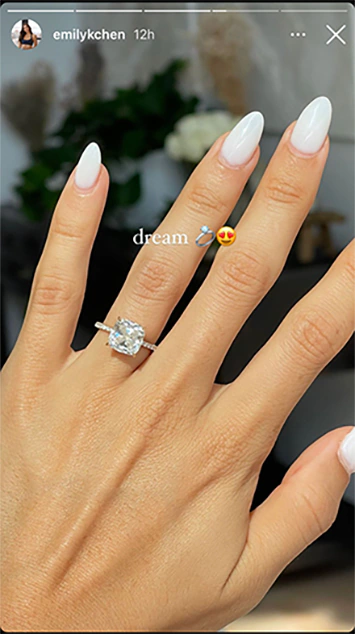 "Bachelorette" star proposed to Emily on June 30 after one year together. The couple shared some adorable texts in their Instagram posts and some beautiful photographs.
Simon Cowell & Lauren Silverman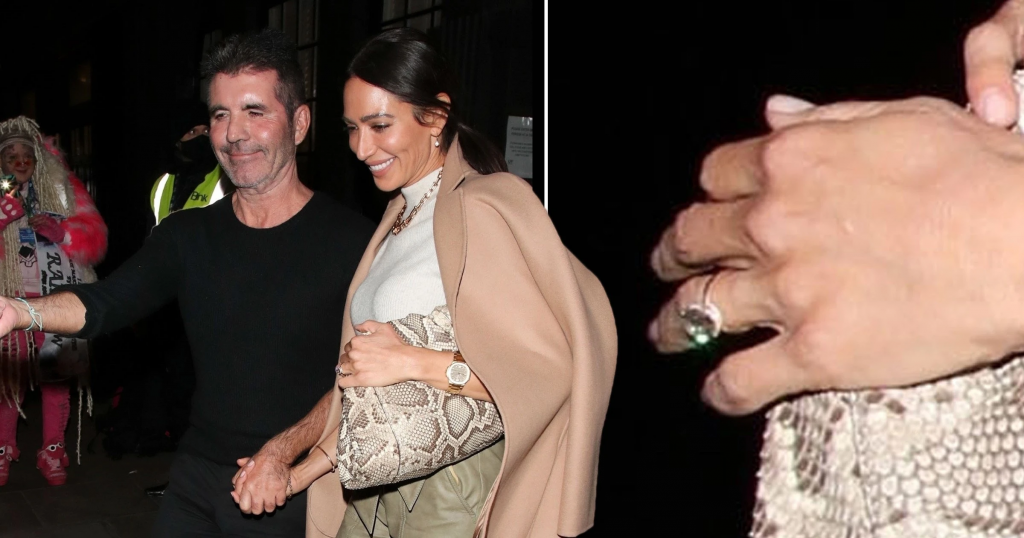 This celebrity engagement turned out to be a real surprise as a famous couple has been together for many years. The proposal occurred on the sandy beach, at Christmas. A famous producer and TV presenter (also America's Got Talent judge) proposed to his beloved in front of their 8-year-old son, Eric.
Jodie Sweetin & Mescal Wasilewski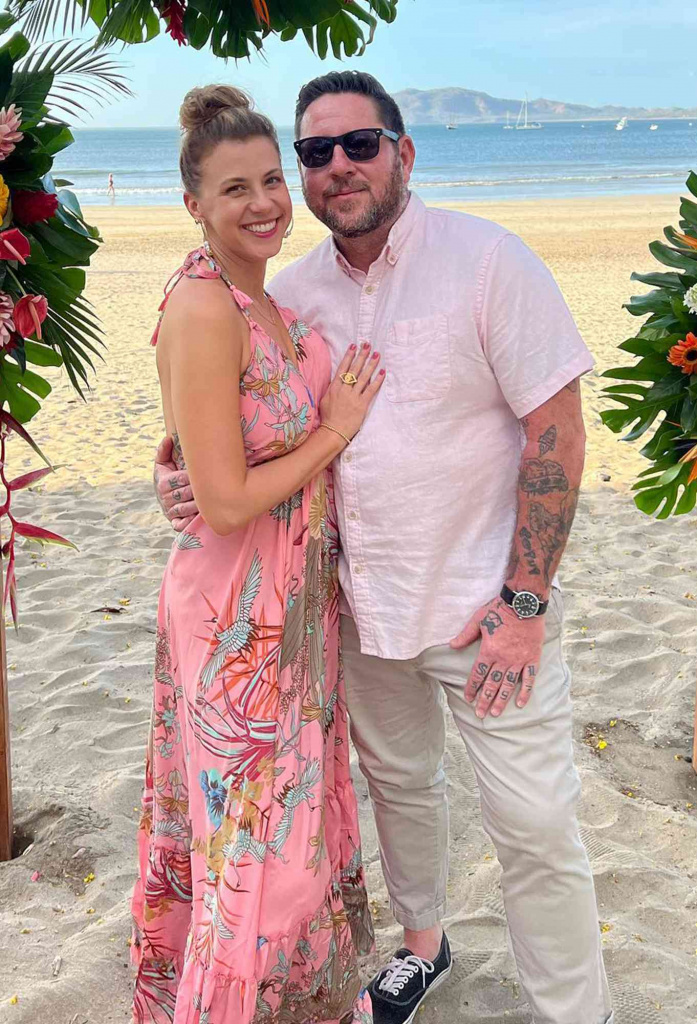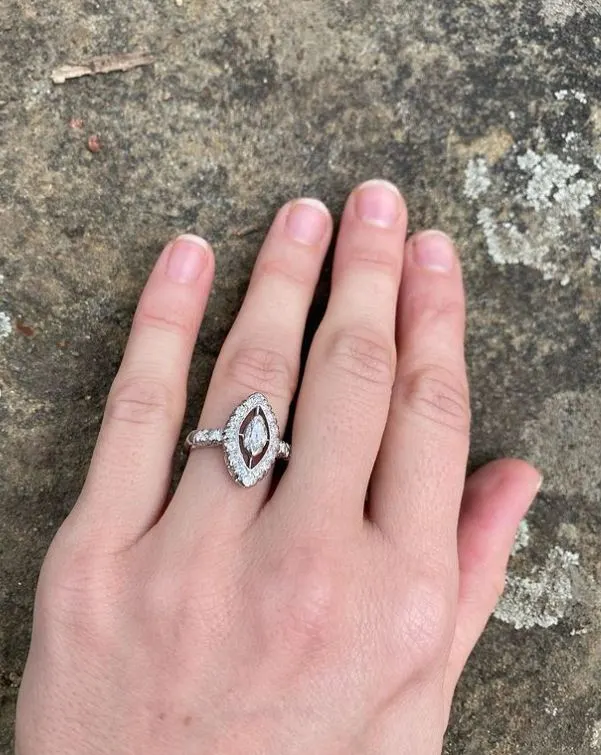 An American actress and TV host, Jodie Sweetin, announced their engagement and showed a beautiful engagement ring. She shares the feeling of waiting for their future adventures together. The couple got engaged just two days before her birthday, on January 17.
Jessica Szohr & Brad Richardson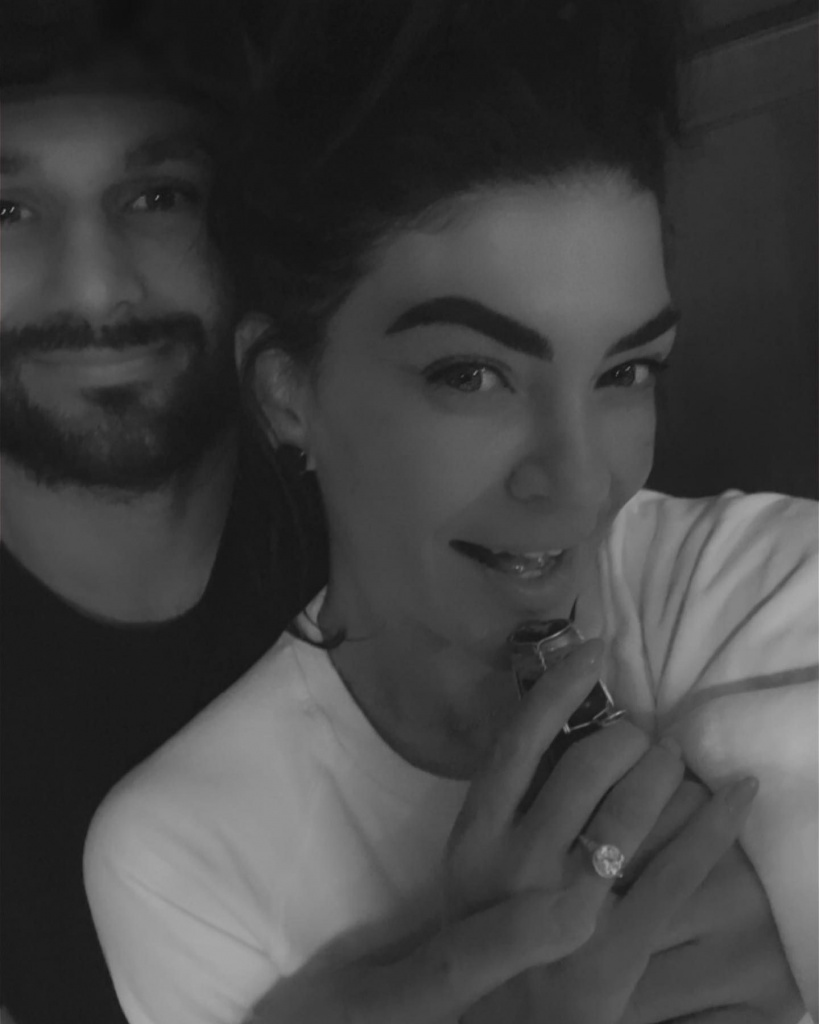 The 'Gossip Girl' published a sweet black and white photograph with a great diamond ring on her finger, holding a bottle of champagne and wrote: "I said yes!". They have been in a relationship since 2019 and have a little daughter.
Josh Duhamel & Audra Mari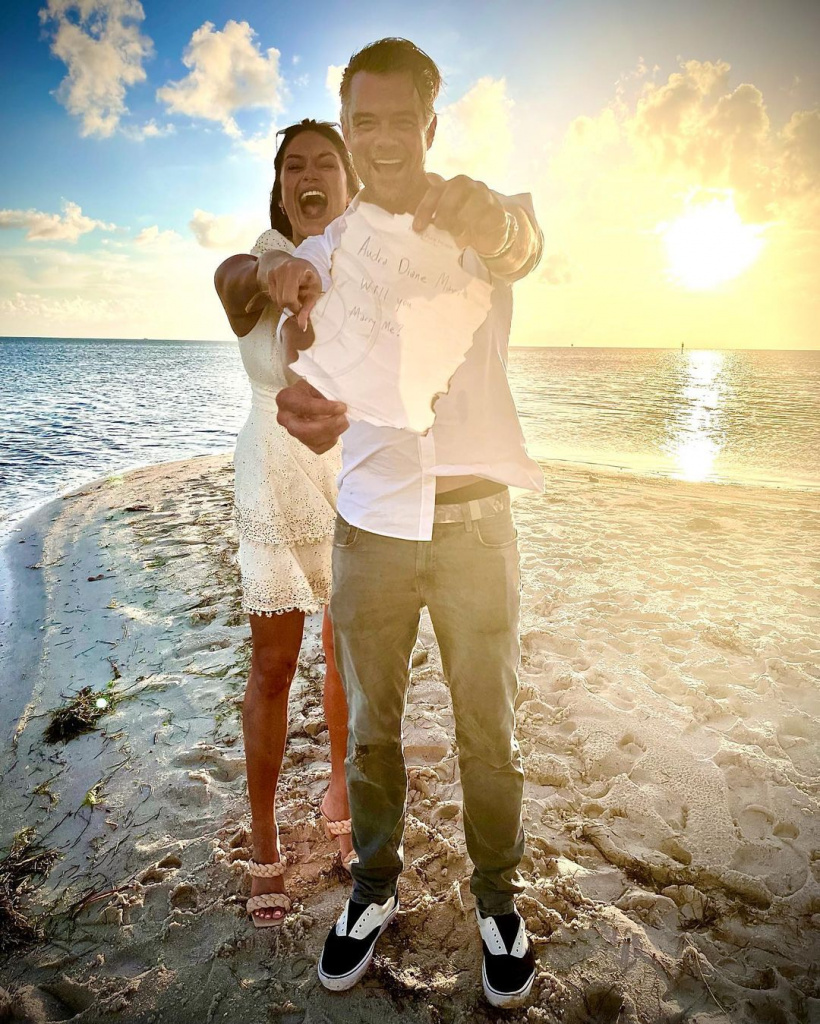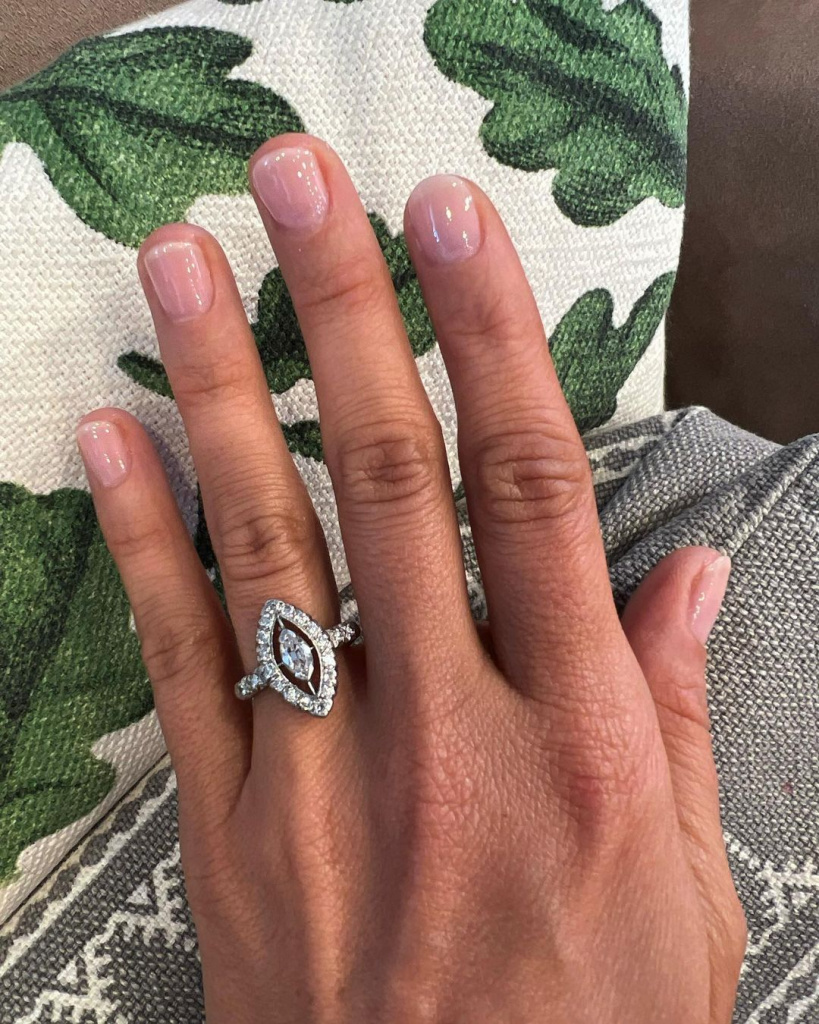 An actor and model, Josh Dugamel chose an original way of proposing to his soulmate, Audra Mari. She found a prepared bottle on the shore with a secret hidden message. The note was telling: "Will you marry me?". The answer was, obviously 'yes', as Josh posted an emotional picture of their candid laughter, holding that note.