Indoor Wedding Photoshoot Ideas
Publication date:

20/05/2022

Updated:

28/03/2023
What is indoor wedding photography?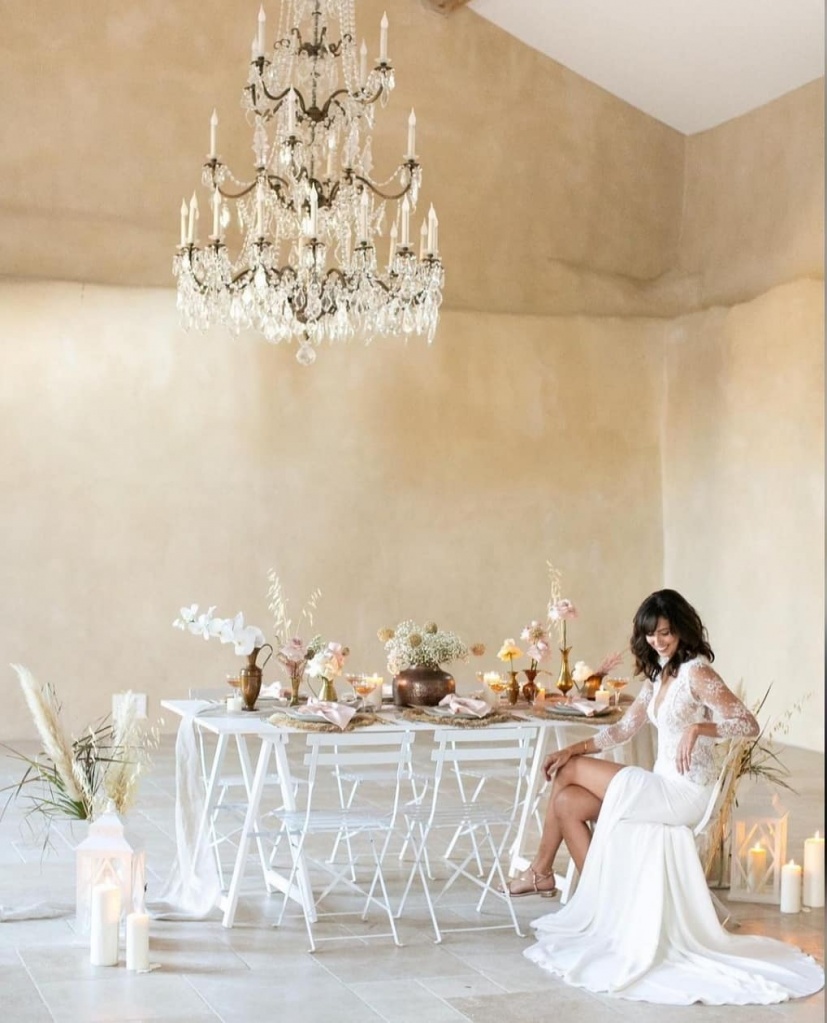 Photo by @annelimphoto
Wedding photos are the type of photos that are taken once in a lifetime. They are especially gentle, especially unique. And because you can't do it again, you have to take a lot of pictures on your wedding day. No kidding!
Usually, wedding photos have the following locations:
house or another spot where the bride and groom have their morning preparations
church or place of the ceremony
celebration and banquet area
romantic point for the couple photoshoot
And each of these locations can be both outdoors and indoors and you can easily decide which is the best place for a wedding shoot. In this article, we will tell you all the details that brides and grooms need to know about the advantages and disadvantages of outdoor photoshoots and Wezoree will advise how to make such photoshoots unforgettable and amazing.
Indoor or Outdoor Wedding Photos?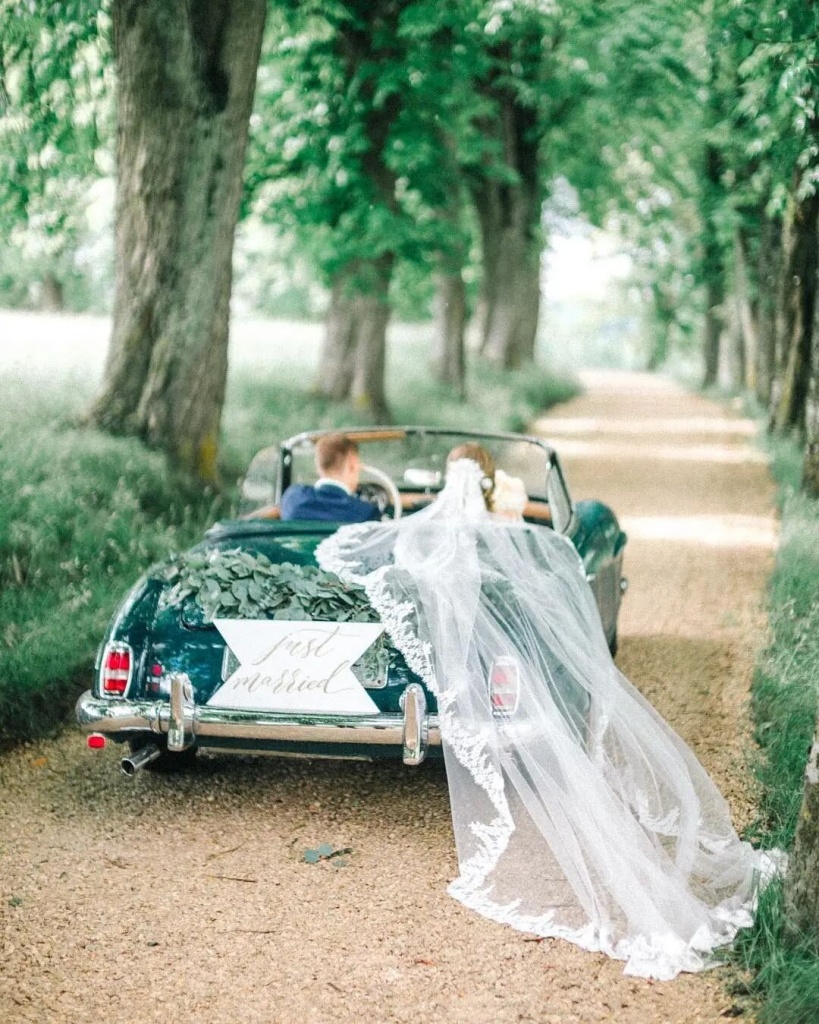 Photo by
James Furman
Why are people photographed outside and inside? There are many obvious and non-obvious reasons. Some reasons are influenced by weather conditions, others, for example, depend on your personal preferences or the advice of a photographer.
The only natural factor that affects the change of photoshoots is the weather, including heavy rain or wind. But if it is a little cloudy in the morning, don't rush to change the location of the photoshoot. The rain is rarely constant, and windy photos, on the contrary, are very lively. Do not be afraid of changeable weather, it will allow you to take photos of different entourage and character.
Other factors that may change your decision:
poor lighting in rooms and halls
poor evening and night lighting
massive dark decor without accents
You always need to find the middle ground, because certain moments of the wedding day are traditionally shot indoors, and some outdoors. If you don't have strong warnings or horrible light that can spoil the photo, be sure to take the chance to take entourage photos indoors.
The room allows you to recreate exactly those accents that will focus everything on you.
Later in the article, we will tell you when you need to take pictures inside and how to make these photos special. 
To find out 15 Creative Photography Ideas for Small Weddings you can read another article too for maximum inspiration.
How To Take Stunning Indoor Wedding Photos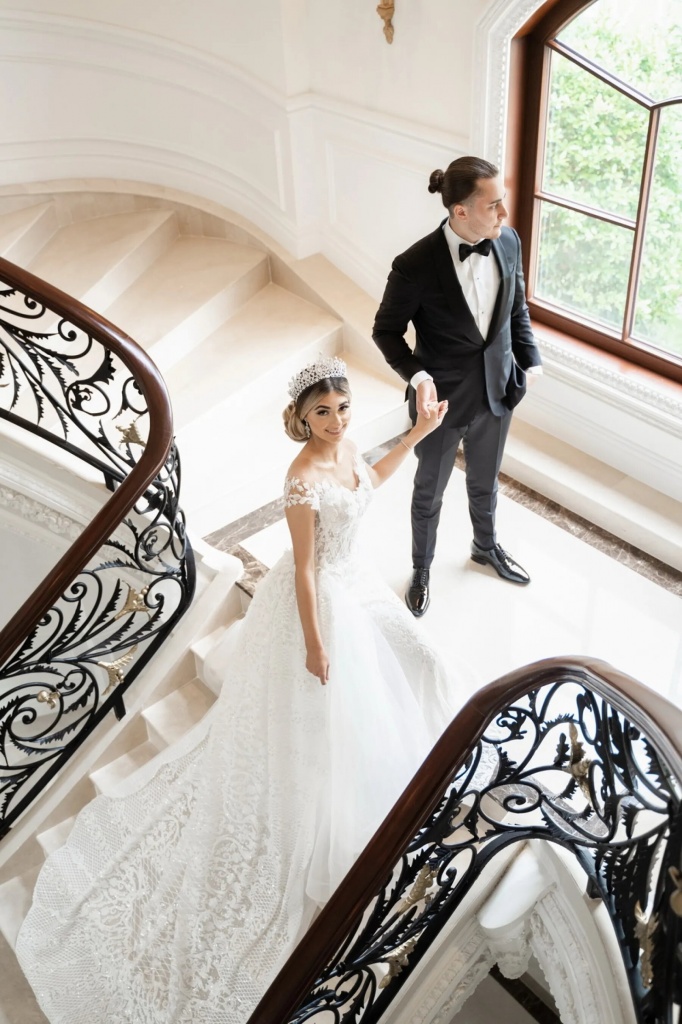 Photo by
Nazar Kravets
Before we get to the clear tips, remember 5 rules of perfect wedding photos:
Sincere smiles.
When you look at each other, think of your love.
Dedicate yourself to each other, move and repeat movements like magnets.
Pay attention to the lighting and use the details.
Don't be afraid to soil the dress. You need it just for these perfect wedding photos.
As for what are the special indoor wedding photoshoot rules, then, as well as outside, you just had to put on a dress and reach out to your loved one. Relax, move and use furniture, gadgets, your personal belongings during the photoshoot. Be alive.
20 unexpected Indoor wedding photoshoot ideas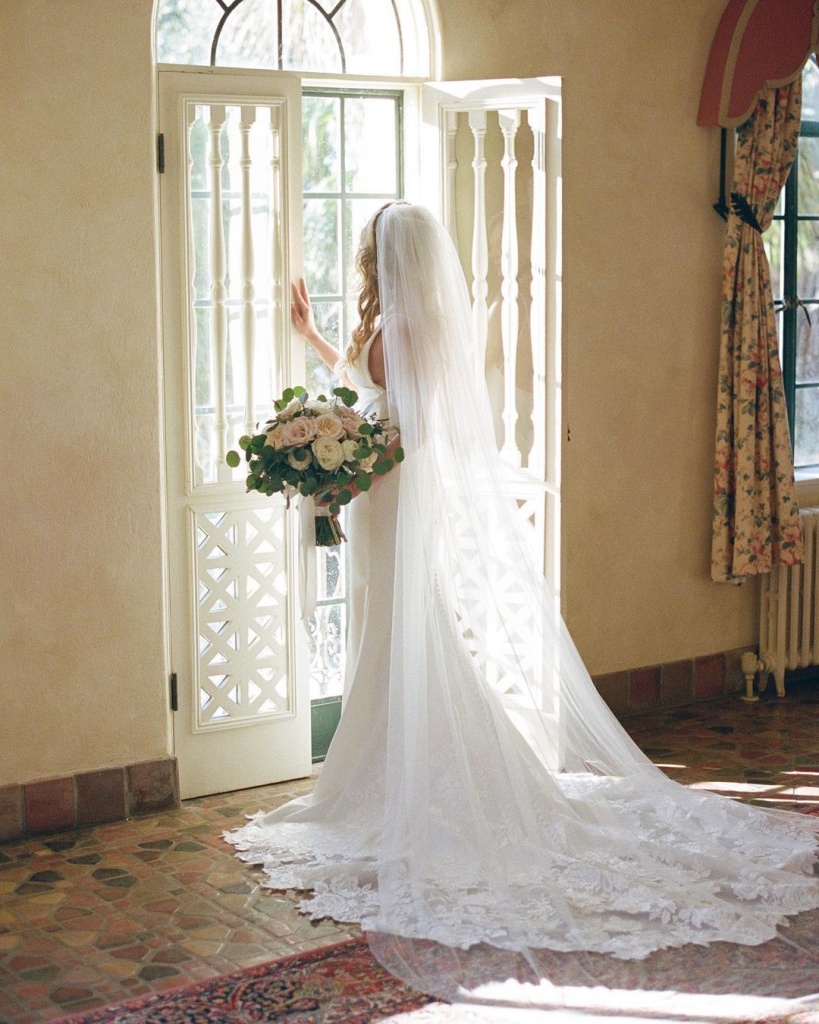 Photo by @everencephotography
Short tips for each location.
The house or hotel where the bride and groom's morning preparations take place.
Prepare your small personal belongings.

The photographer will be able to take photos of you with these trinkets or separately. Over time, such photos will give a very warm memory. For a bride, it can be a mirror, pens, lipstick, or notebooks. Groom can take pictures of purses, cufflinks, whiskey glasses, or cigars.

Take photos in different rooms.
Use the stairs.
Take photos in open windows.
Choose different poses.

Only indoor you can take a photo in bed or on the couch, lie down or sit down, and relax completely.

Try to choose the decor for the wedding style.

For example, if you have an antique style, put a few candlesticks, if you chose pastel tones as a dress code, make sure that the bedding and bedspreads are in tune.

Make photos with your closest family members. Read 10 of Father-Daughter Wedding Photos to find out a few new ideas how to make perfect photos with parents.

Church

Here everything is very simple. If possible, decorate the church with flowers and ribbons. May there also be a gentle and beautiful atmosphere.

Ceremony

If the ceremony takes place indoors, be sure to take photos of the area behind. The background is very important.
Decorate the chairs of the guests.
Choose a place so that a lot of daylight falls there.

Venue

Let the photographer take a picture of all the small decor before the wedding.
Play a single style in the decor and photography.
Take black and white photos.
Let's focus on moving shots.
Play with lights and the dance floor`s lightning.
Take pictures not only on one level, make the photos at the bottom and above.

Personal photoshoot

If you do not want a classic shooting at sunset or you are hindered by the weather, do not worry. This is the first rule.
Choose special, even exotic places.
Explore the botanical garden, conservatory, greenhouses, castles, unique exhibitions, museums and galleries.
Choose places to remember.
5 Tips for taking unique wedding photoshoot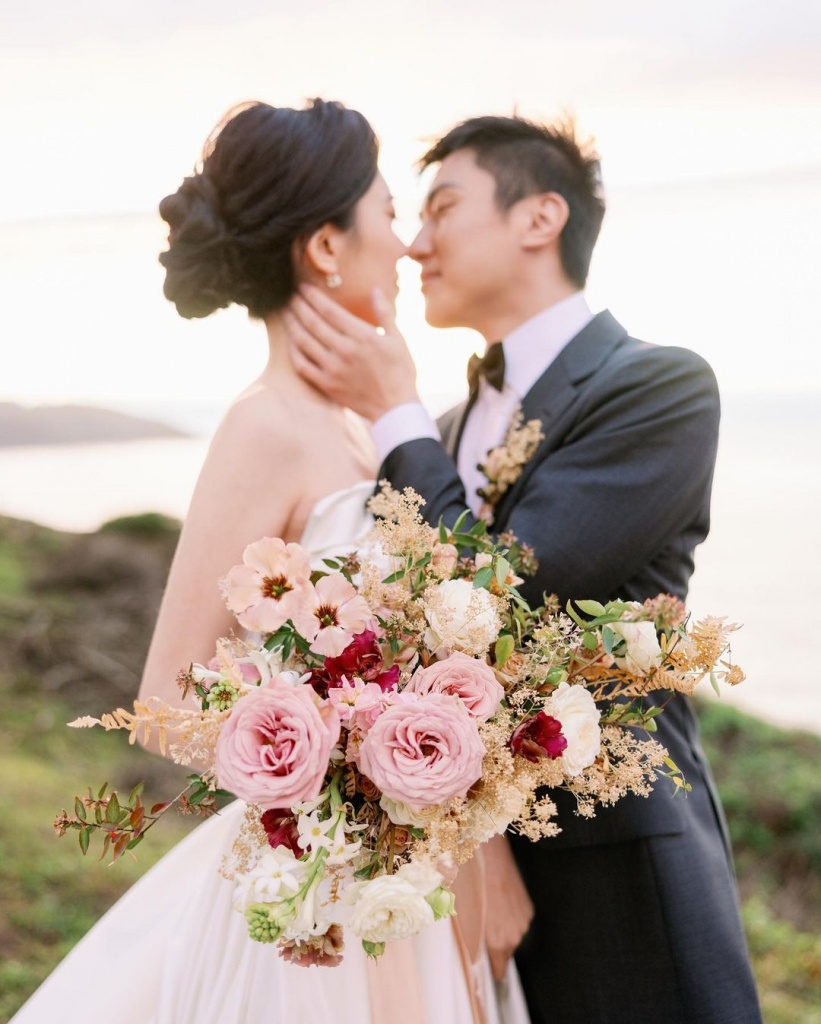 Photo by
Mei Lin Photographer
Look for special lanterns, now you can find lights for rent, which are used when shooting movies.

At night, it helps to make photos clear and rich, so they come out the same quality as daytime.

Take many portrait photos of different styles and angles, blur and capture the background, the bride's veil, hands.
Catch people's emotions.

Let the photographer try to take a lot of inconspicuous photos of the guests, especially their reaction to such emotional moments of the wedding as the toasts of the parents, the first dance and the oaths of the brides to each other. For this goal you probably need to hire not just one photographer, but a team.

Take shots of different light.

White dress in a dark environment and dark suits in bright light. Along with colorful flowers and decor, these photos have a surprisingly fabulous effect.

Have a pre-wedding and post-wedding photoshoot.
Less noise, less rush. More time to reveal your emotions. To make all the photos of the wedding day interesting and right in time, read 2022-2023 Wedding planning timeline