Top Wedding Trends in 2022
Publication date:

05/19/2022

Updated:

03/30/2023
When preparing for a special day, every bride wants to know what new wedding trends for 2022 can be incorporated into her planning starting from wedding color motifs 2022 to wedding venue trends 2022. It is important to remember that this is your day and your love story. Therefore, choose what is close for your couple. Here you'll find a combination of new wedding trends for 2022. Combine them with your unique wishes and ideas that will make your wedding day special and exclusive. We have prepared the top bridal trends 2022 to help you will organizing the wedding you've been always dreaming about.
Wedding dress trends 2022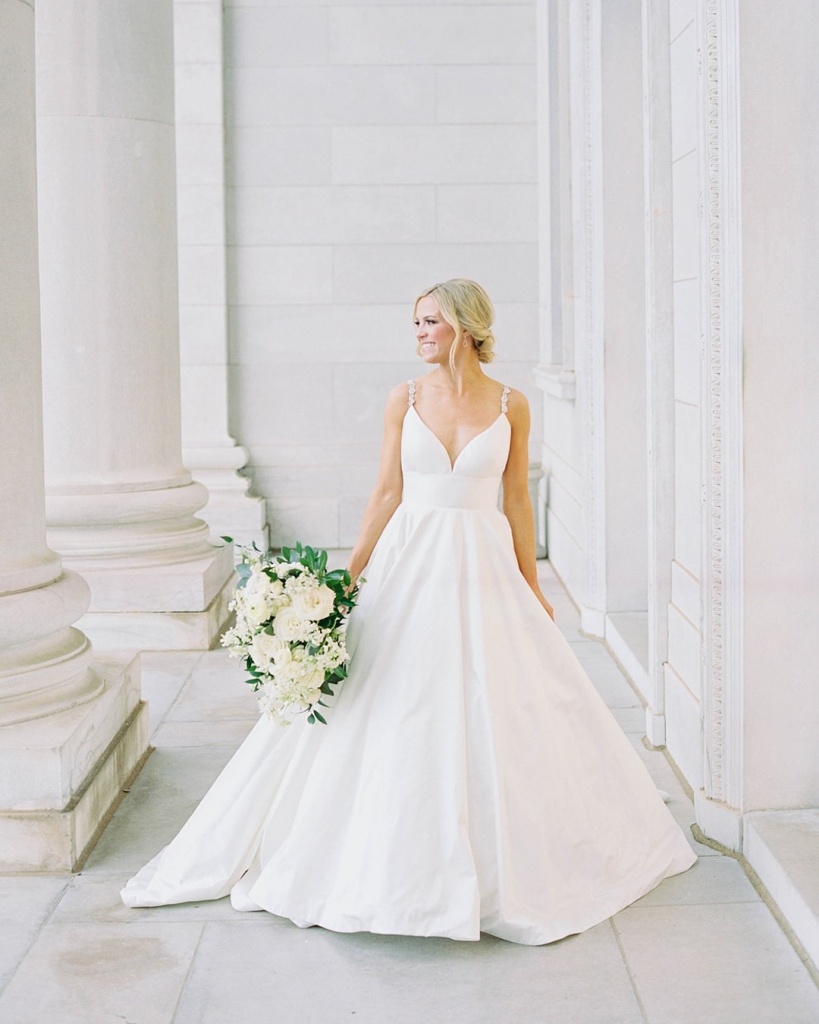 Photo by @katimallory
Designers have introduced such a variety of options that every bride will choose the dress she likes. The main advice is not to be afraid to experiment with looks, try on different options and compare. Remember that your wedding dress should be in harmony with the main style of the wedding.
Wedding gown trends 2022 include: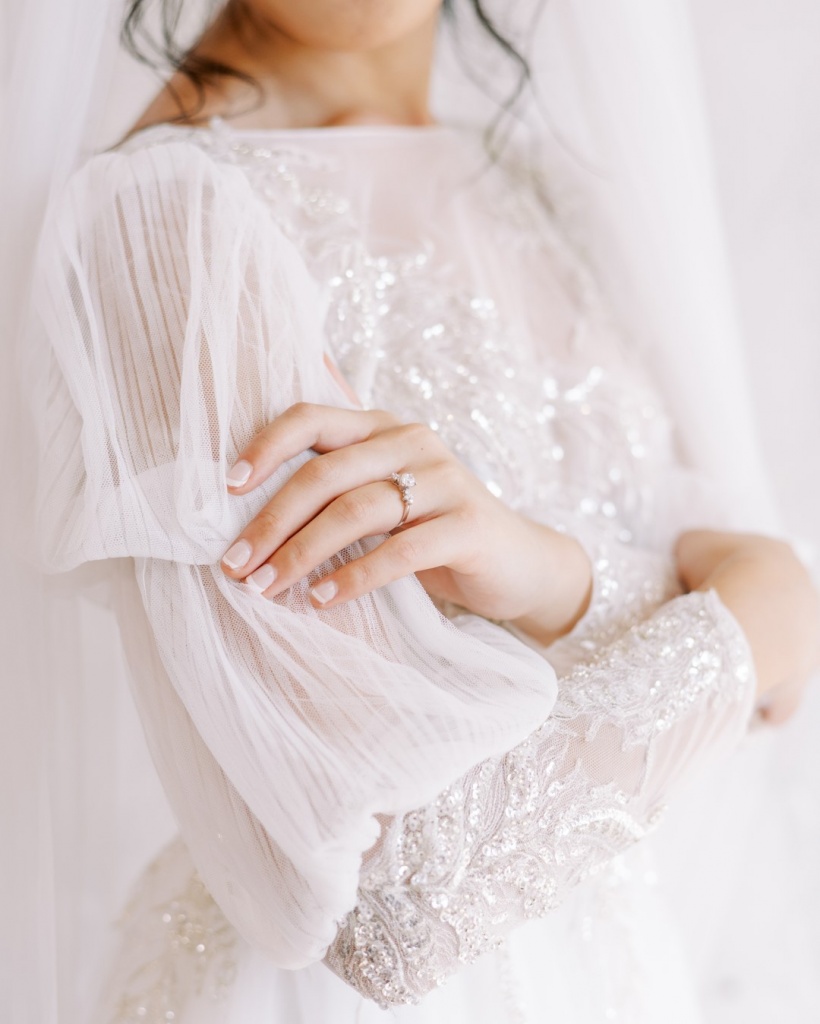 Photo by
Ashley Dye
floral concepts
short wedding dresses
puff-sleeves for Regency-era lovers
corset bodies
impressive feather details
deep-seated v-necklines
For those who can't find trending wedding dresses 2022, designers offer bold decisions like wedding separates.
Trending wedding colors for 2022
A splash of colors is the main trend. Tired of using only beige and white shades in the wedding decor? This year you can use all your imagination and bring to life the most daring color schemes. Very Peri and pale pink are Pantone wedding colors 2022.
Summer wedding color palette 2022 includes: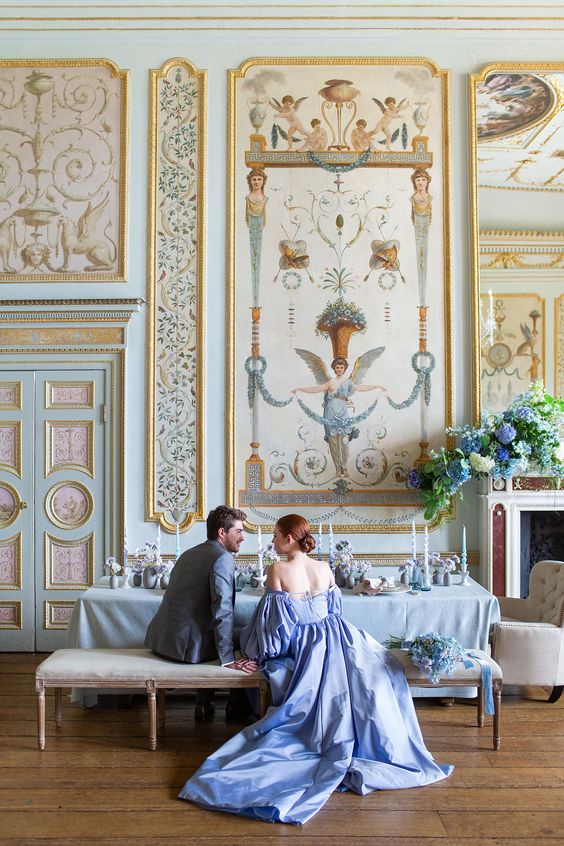 Photo by Anneli Marinovich
gren&tropical wedding tones,
classic blue & light blue, inspired by Bridgerton series, light blue&white combo,
poppy&sage,
pinky pink,
white&gold&green,
all shades of yellow and tangerine&yellow&fuchsia combo,
Earth tones (beige, brown shades, khaki),
Cinnamon Rose,
Lilac&Lavender.
Whatever wedding color of the year 2022 is, it's only up to you to decide which colors to use in your wedding color palette.
Wedding stationery trends 2022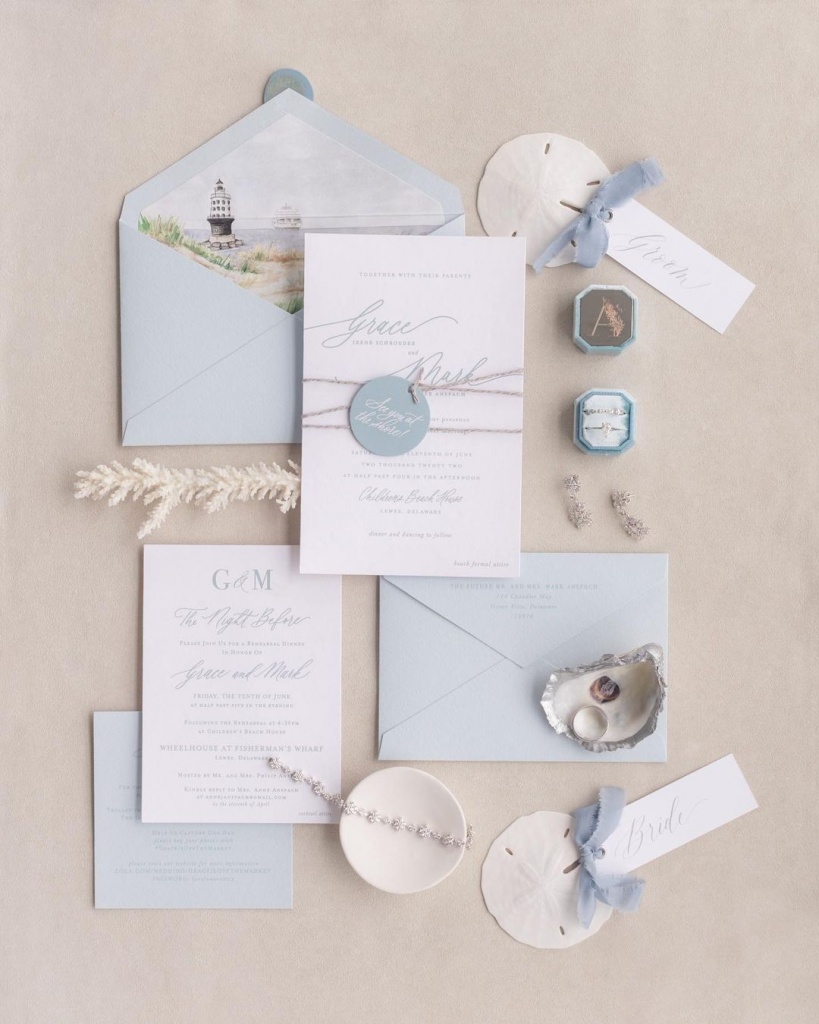 Photo by Mo Garratt
2022 wedding invitation trends are all about digitalization as well as virtual save-the-dates. The necessity to stay in touch with the guests in real-time is crucial during wedding preparation. That's why many couples prefer online communication.
Backyard weddings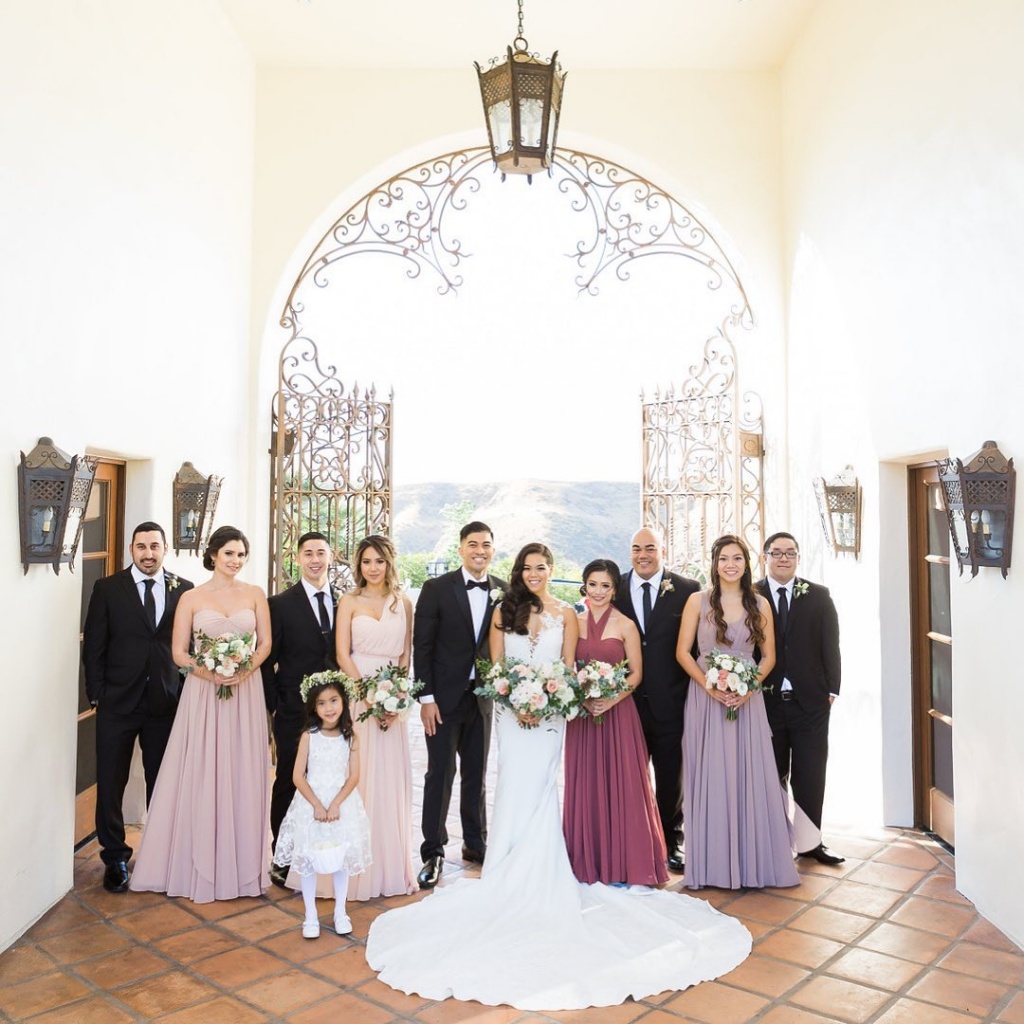 Photo by
Tiffany Gentry
Back-garden wedding is not only beautiful but also extremely comfortable. Convenience is what almost every newlywed couple dreams of, especially taking into account spring 2022 wedding trends. Garden-party-style venues are especially great for rustic, boho, and woodland wedding styles. Outdoor venues filled with greenery could be a great choice.
Individuality and Breaking Traditions as one of the most popular Wedding 2022 trends
Have you ever wondered how often people follow traditions without even knowing their exact origin? Now you can forget about unnecessary traditions that you don't like. On the wedding day, the main accents should be related to you and your love story. Many brides prefer not only to break established traditions but also to create their own. Individuality is the main trend.
Big celebrations are back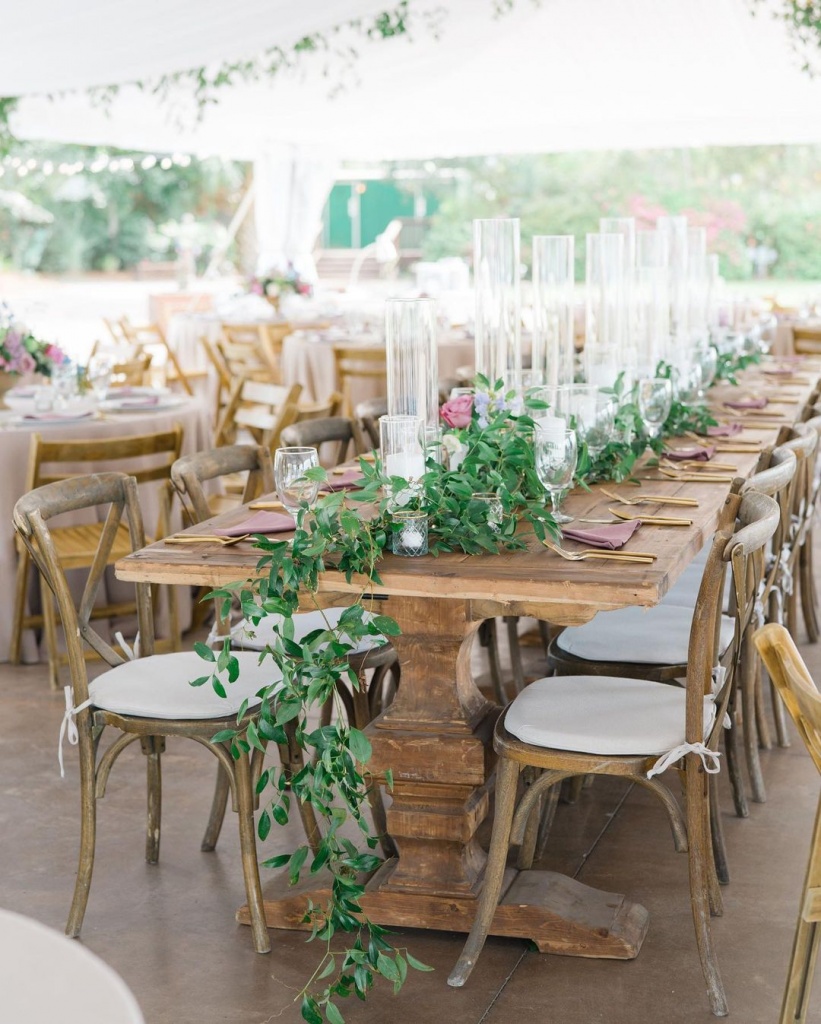 Photo by @kdimeg_photo
Covid-19 has shown many people how important it for us is to spend more time with our family and close friends. The easing of quarantine restrictions now makes it possible to create a truly unforgettable celebration. After a long time of quarantine, we are all so bored that more and more couples choose the format of a big holiday with a huge number of guests. Just keep counting on your guests during blowout weddings. A party like this won't be unnoticed, will it?
A new era of wedding entertainment and delighting guests
Photo by
Tiffany Gentry
With each year it becomes more and more difficult to surprise guests. Wedding organizers are ready to offer all kinds of options for your unique party. The most popular in 2022 include:
themed parties like Old Hollywood or
disco night
theatrical wedding guest dressing
bonfires in the open air,
circle
entertaining masquerades
rhinestone rodeos
Now it is not enough for couples to think only about themselves on their wedding day. They want this day to be unforgettable for every guest. The main goal is that each invitee will remember all the moments of the wedding day. Couples want their guests to have a wow effect.
Find out more about top 60 coolest entertainment ideas for wedding guests that we gathered in this post.
Bridgerton-style inspired weddings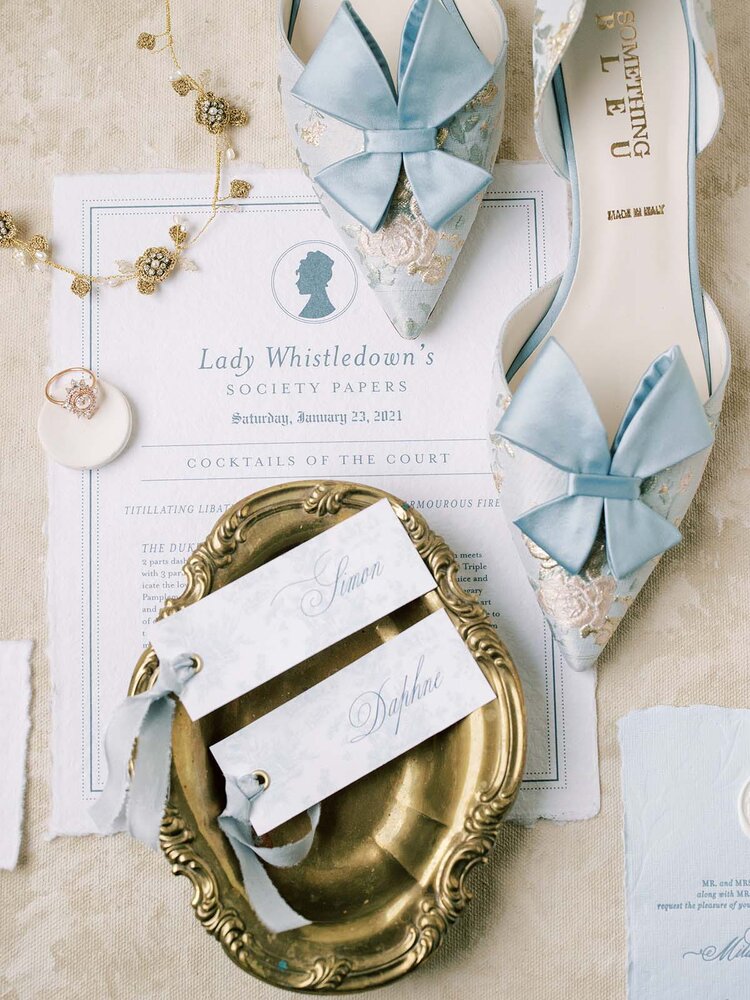 Photo by Carrie McGuire Photography
Shades of blue, puffed sleeves, the abundance of bows…it's all about popular Netflix British drama thanks to which brides are encouraged to bring the Prussian style to their special day. Haven't watched these series yet? Then start now and get inspired!
Black tie returns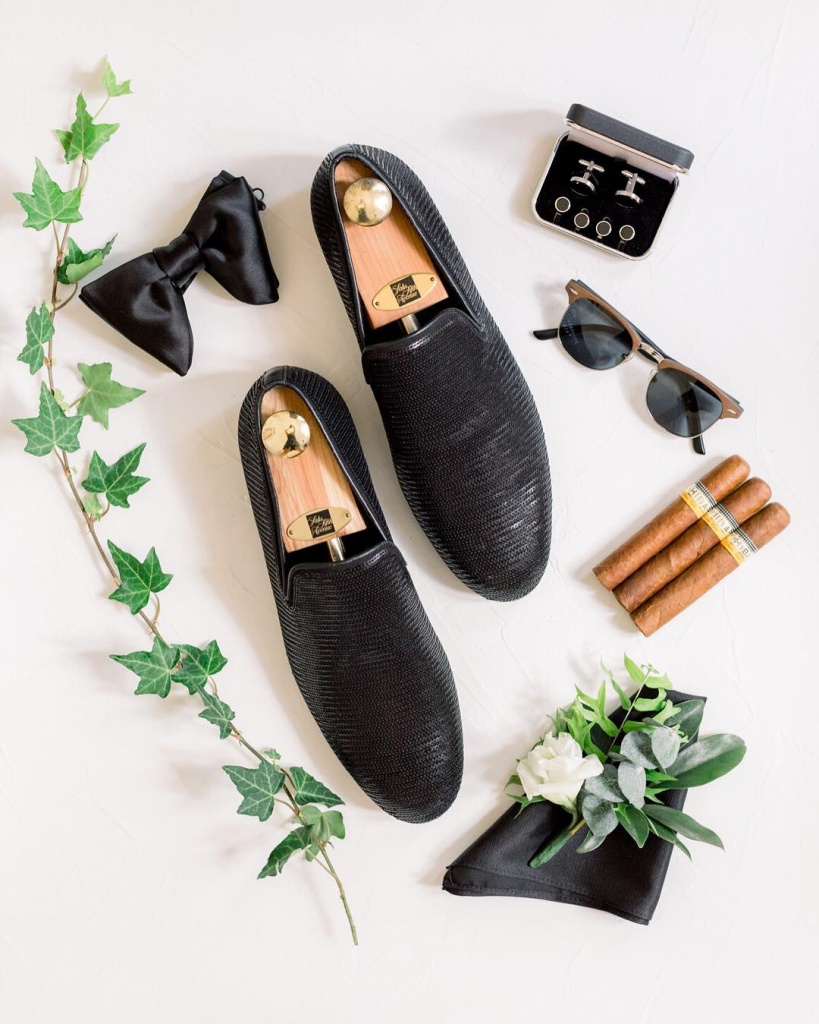 Photo by
Ayenia Nour
Dust off your special tuxedo, guys! Black bow ties have never been as valuable as they are now. For anyone who appreciates the classics, this is a great choice. More about arranging a classic wedding you can read here.
These are just a few wedding trends that will inspire you and help you to find your unique style. We are already preparing the second part of top trends for 2022 weddings.